Summer is the time to do all the good things. Day trips are the best! Nothing says summer like an outdoor adventure. From picnics and playgrounds to a visit to the pool, day trips are the best. I wanted to put together a list of the perfect day trip and pool food ideas to fuel your summer fun. These lunch and snack ideas take little prep and are low mess too. These tasty ideas will have you ready to run off and have fun, just like you should. This is a sponsored post about Crispy Green, all opinions are my own.

To add on to the summer deliciousness, I want to introduce you to a tasty snack that's perfect to take on the go. Introducing Crispy Fruit by Crispy Green. They offer snacks that are 100% real freeze-dried fruit. My favorites so far are their Pineapple and Banana snacks. Yum! With no preservatives or additives, I was glad to find these to be able to add to our stash of feel good go-to snacks.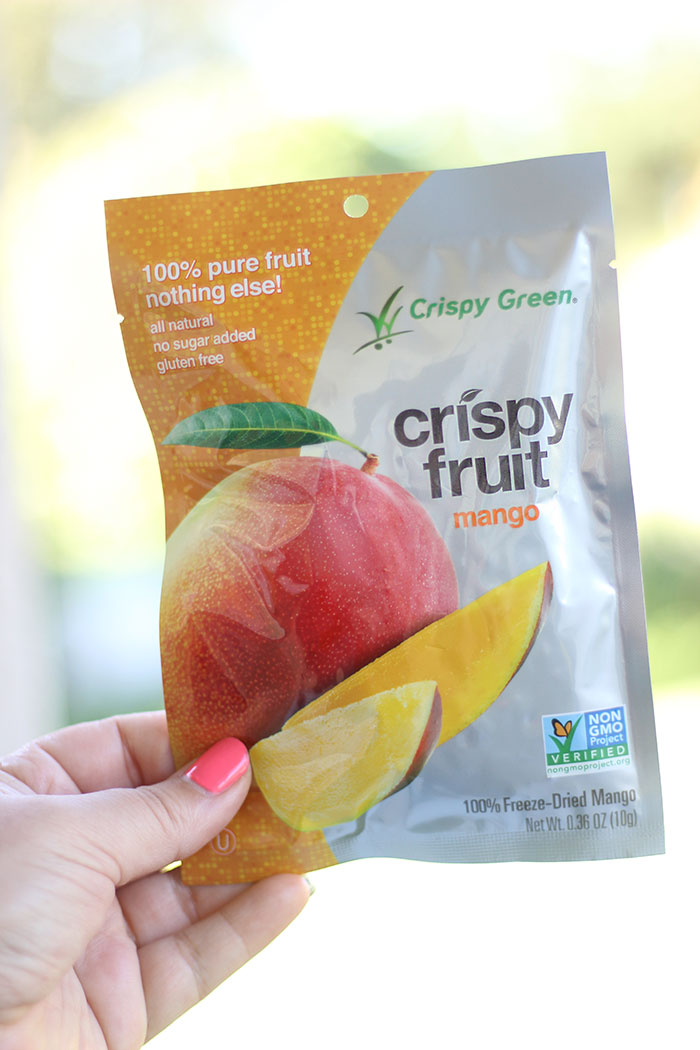 Easy Lunch Ideas for Your Summer Adventures
Watch my video to get my easy lunch ideas for the pool, beach, playground or any fun summer adventure you have planned. From PB&J with an added crunch from Crispy Fruit Bananas to a la carte foods like crackers, cheese, baby carrots and a side of Crispy Fruit Apples.
Other easy snacks to grab on the go are individual yogurt cups. Bring along your favorite Crispy Fruit flavors to add on top. So good.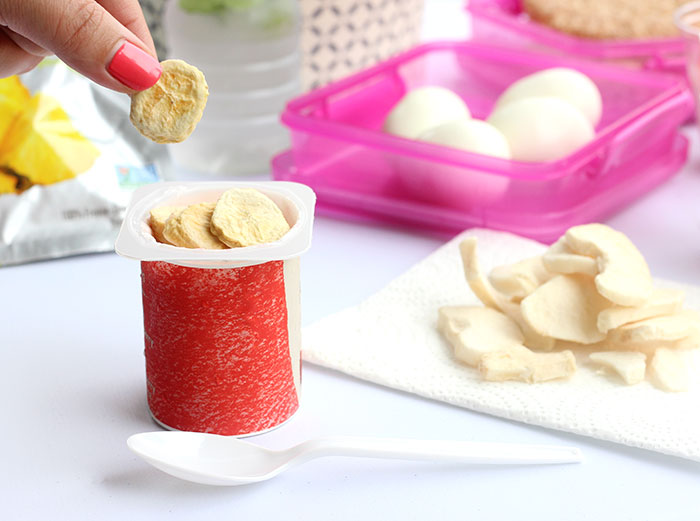 Don't forget to keep hydrated when you're off having a blast in the hot summer sun.
For an easy drink on the go, add mint to small bottles of water to add a pop of flavor.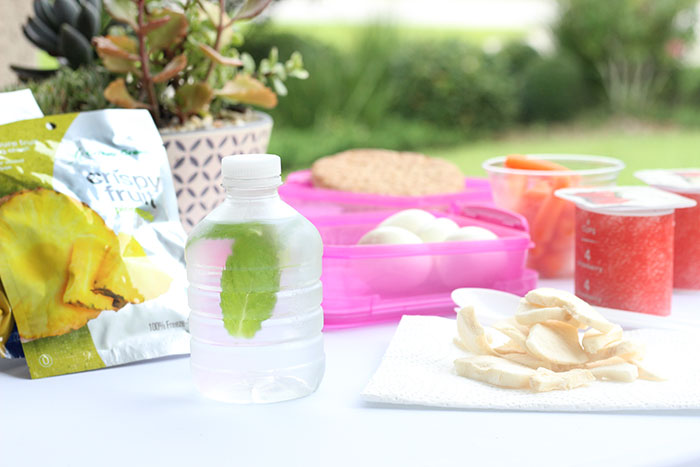 Crispy Fruit is available for purchase at CrispyGreen.com and Amazon. Their convenient pouches are perfect to pack along with your favorite pool and park lunches.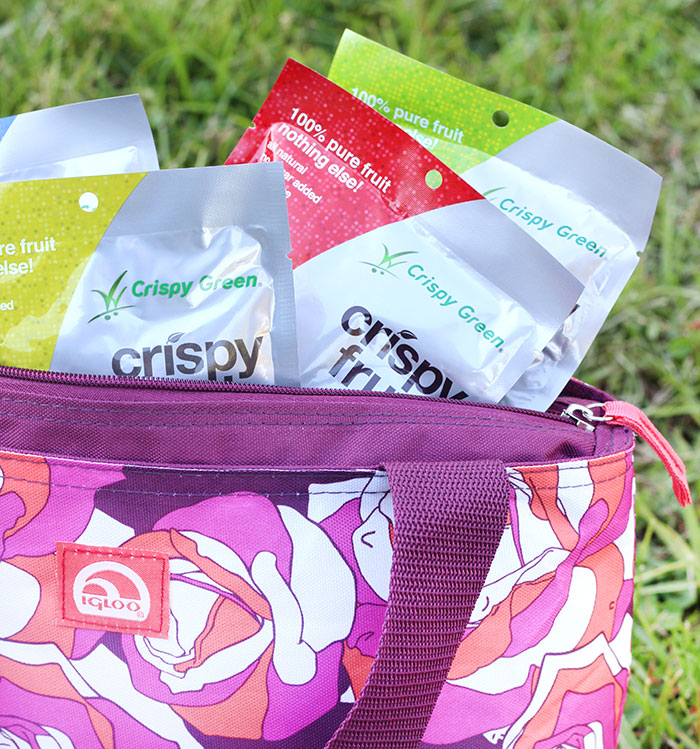 Visit SmartLifeBites.com for more healthy living ideas.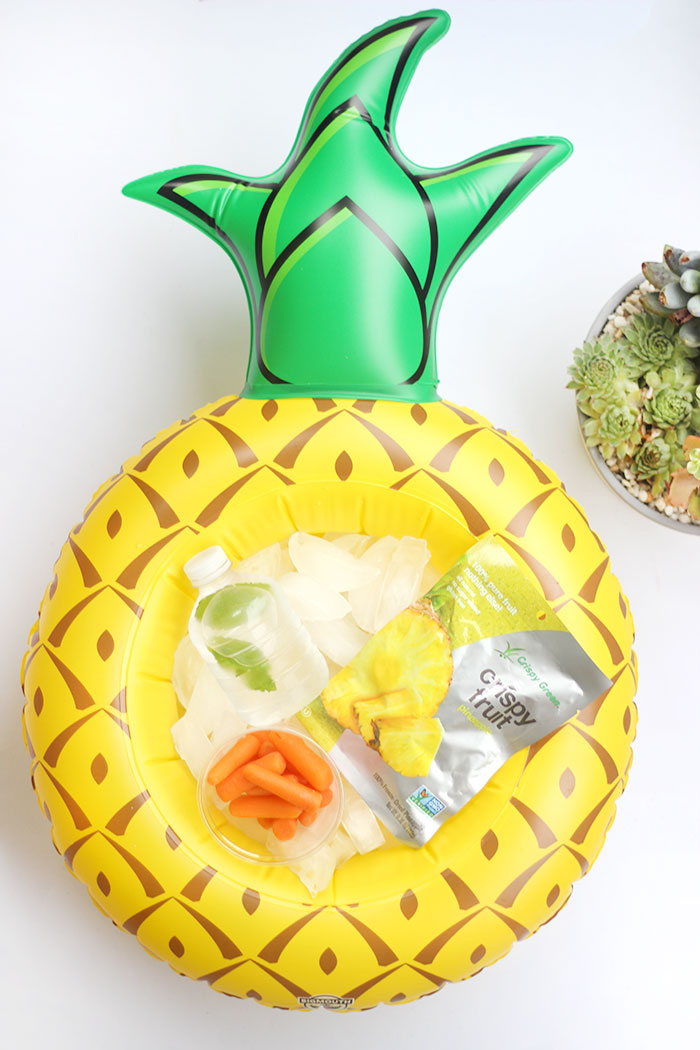 What adventures are you planning this summer?