Mmm. I just love pumpkin everything. While I love pumpkin pie, I am not a huge fan of making it, simply because it can be labor intensive. Plus, you need a little patience, which is not my strong suit. Sometimes a gal just needs her quick fix without a lot of hassle. This Pumpkin Pie Milkshake totally fits the bill. With just 5 ingredients, your taste buds will be grateful when you're having that fall craving.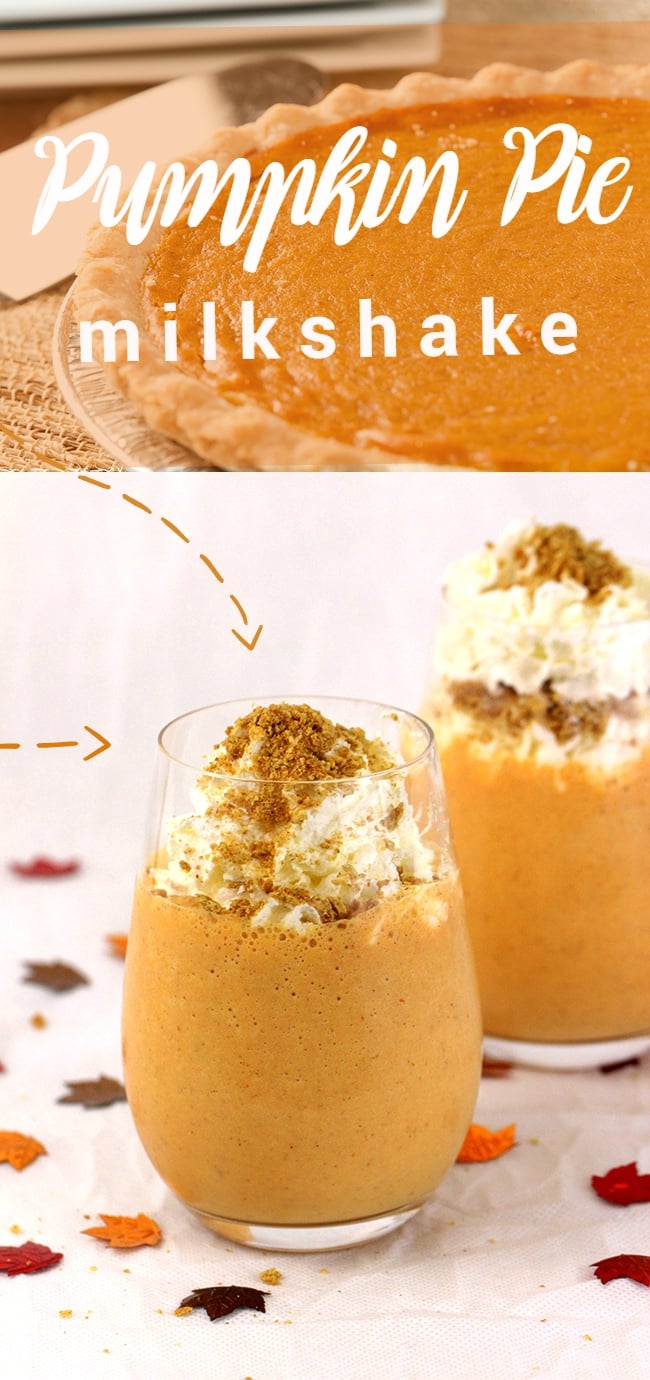 If your pumpkin everything craving is as strong as mine, we can just cut to the chase. Here is my super quick and easy version of Pumpkin Pie in milkshake form.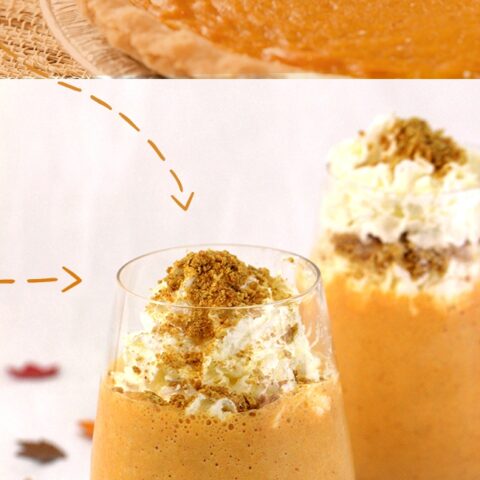 Make a Pumpkin Pie Milkshake
Ingredients
⅓ Cup 1% milk
¼ Cup Pumpkin Puree Canned or Fresh (Refrigerated)
1 Cup Vanilla Ice Cream (or Frozen Yogurt)
¼ Tsp. Pumpkin Spice (can be swapped with any variation of cinnamon, etc.)
½ of a Crushed Graham Cracker
*Optional Whipped Cream for topping
Instructions
BLEND ingredients except graham crackers in blender until smooth. Sprinkle with whipped cream if desired, top with crushed graham crackers. SERVE immediately. Makes one milkshake.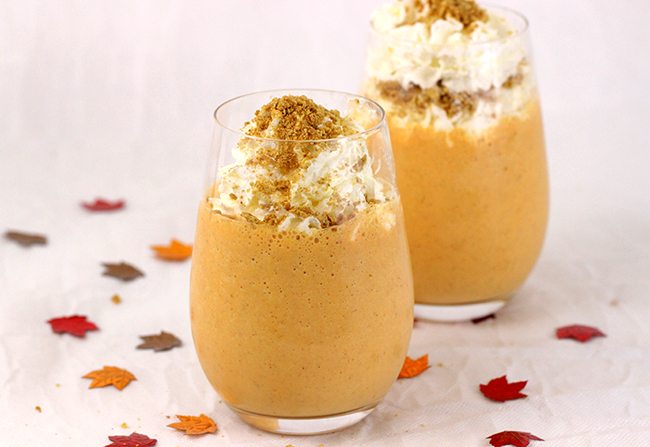 Are you a pumpkin everything addict like me? What are your favorite ways to enjoy pumpkin?