This is a sponsored post as a part of my Cool Food Panel participation with the National Frozen and Refrigerated Foods Association (NFRA), all opinions are my own.
Summer is so much fun, but time is flying and it's time to start thinking about back-to-school already. Being prepared is definitely the way to go to make it all go nice and smooth. So, let's charge full speed ahead this year with some tasty and fun after school snacks! These flavorful snack kebabs feature Farm Rich snacks and apps that kids will absolutely love.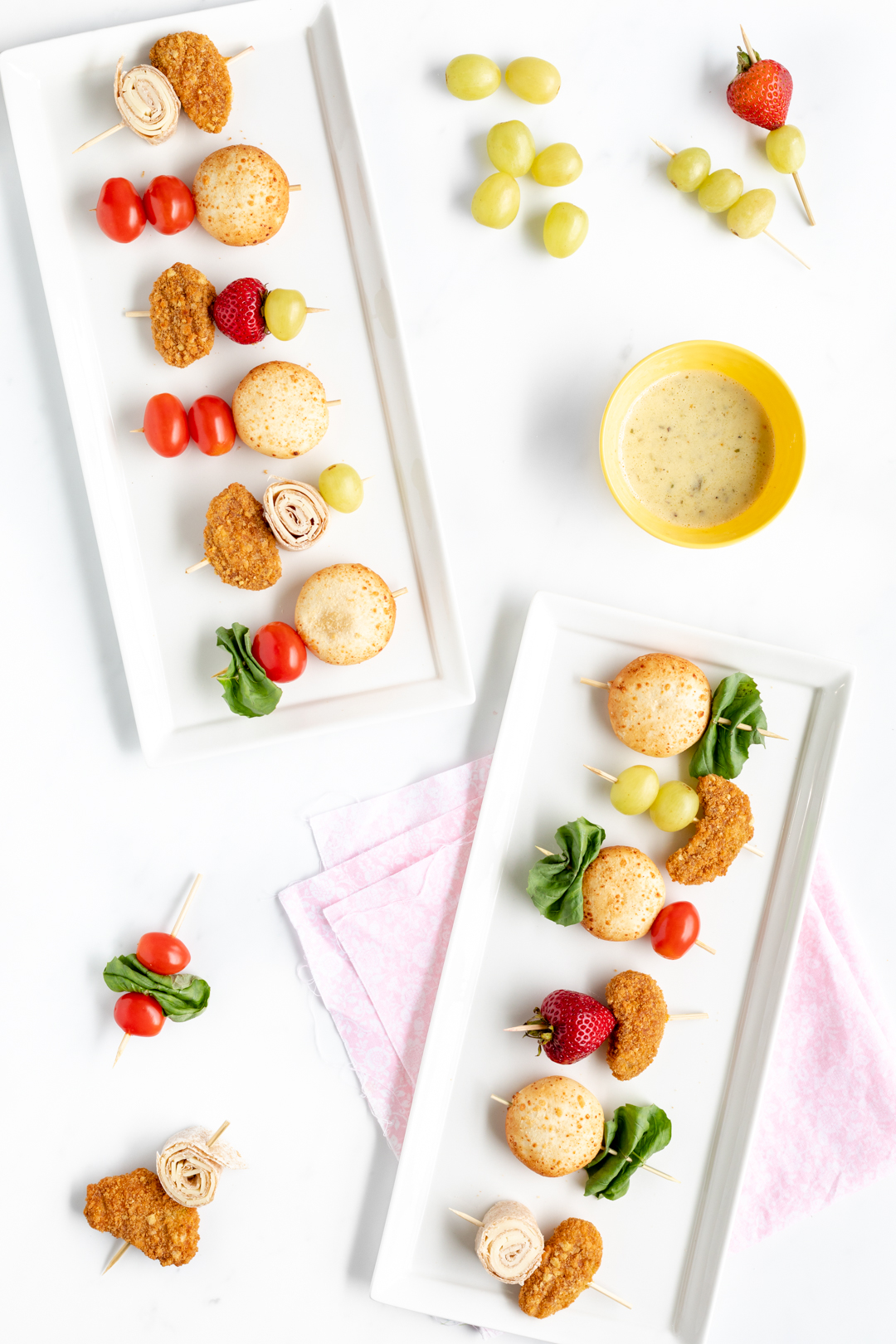 The combo possibilities for these snack kebabs are really endless and I'm excited to share the flavor-packed combos that I came up with. Plus, let's face it, bite-sized foods are really fun to eat no matter what age you are!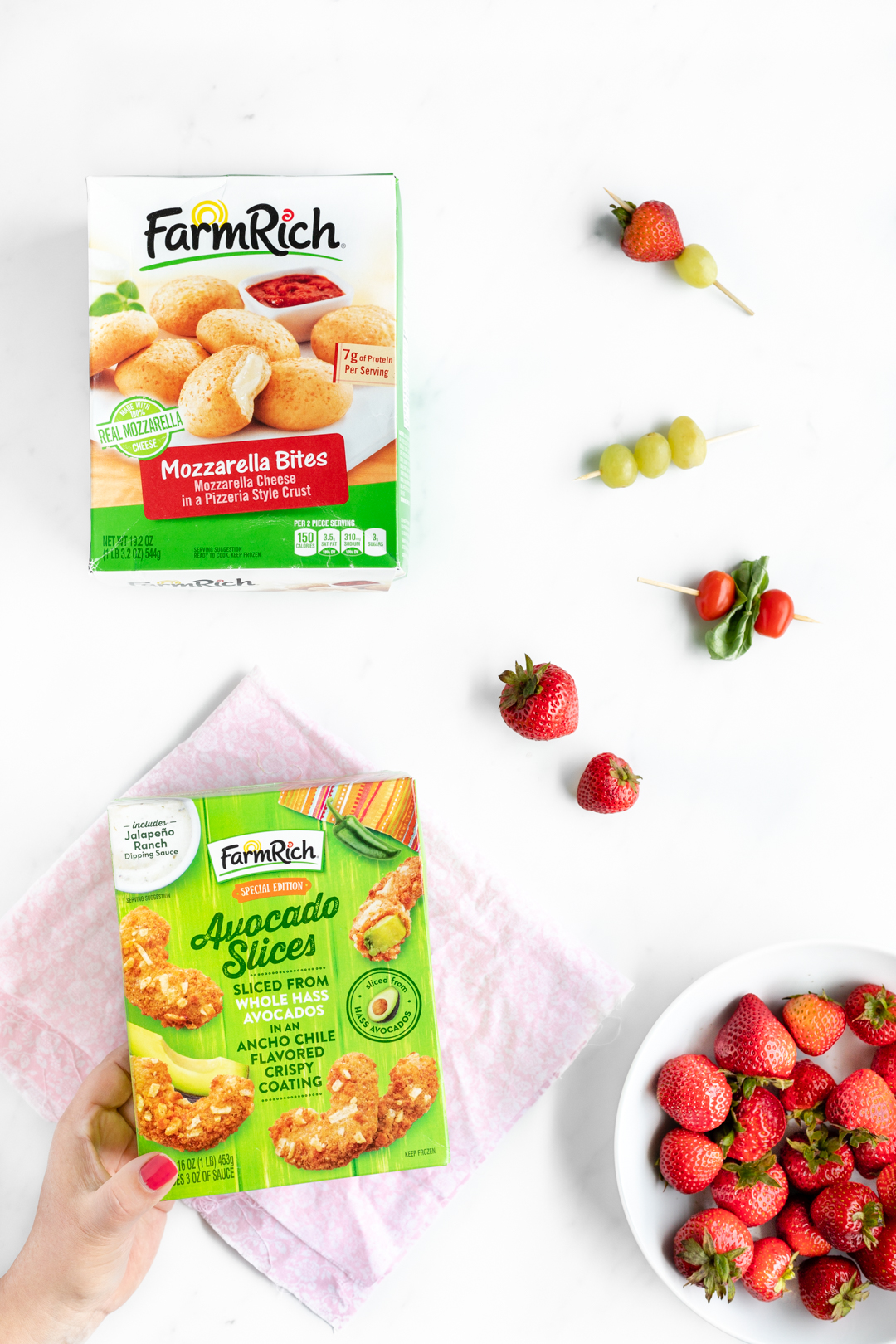 Snack Kebabs
Let's have a little fun in the kitchen and get ready for the back to school rush. I chose Farm Rich Mozzarella Bites and Avocado Slices to be the main ingredient in my snack creations and it took these tasty tid-bits right over the top. All you need is small skewers to create these.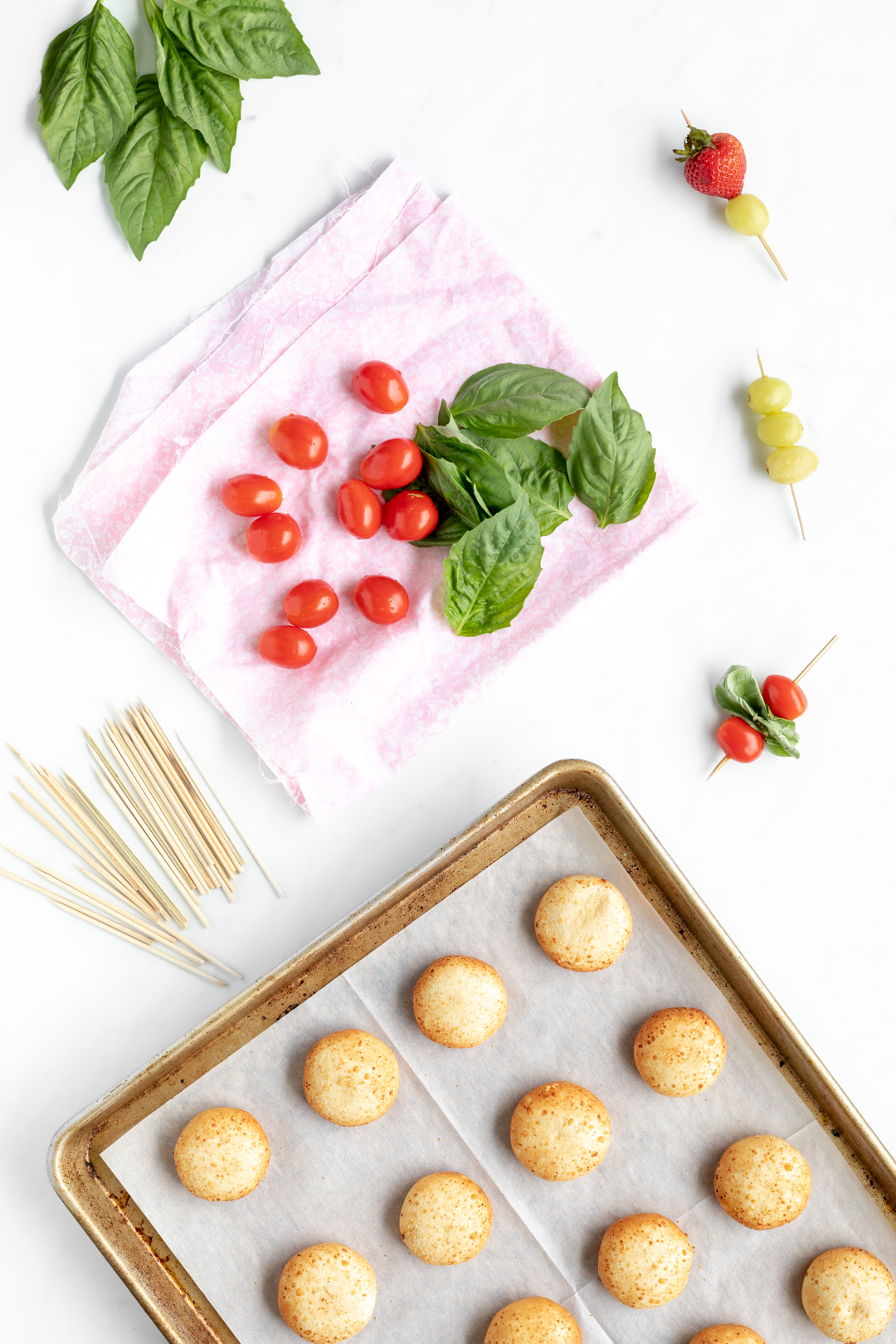 Farm Rich Mozzarella Bites are so versatile in these kebabs and would pair up so well with a variety of fruit and veggies. You do could a sweet fruit version or a more savory option like I did here. Plus, their Mozzarella Bites are just SO cute. I love their round shape and for the record they have a great cheese pull effect. You should definitely try that for the ultimate in fun snack experiences.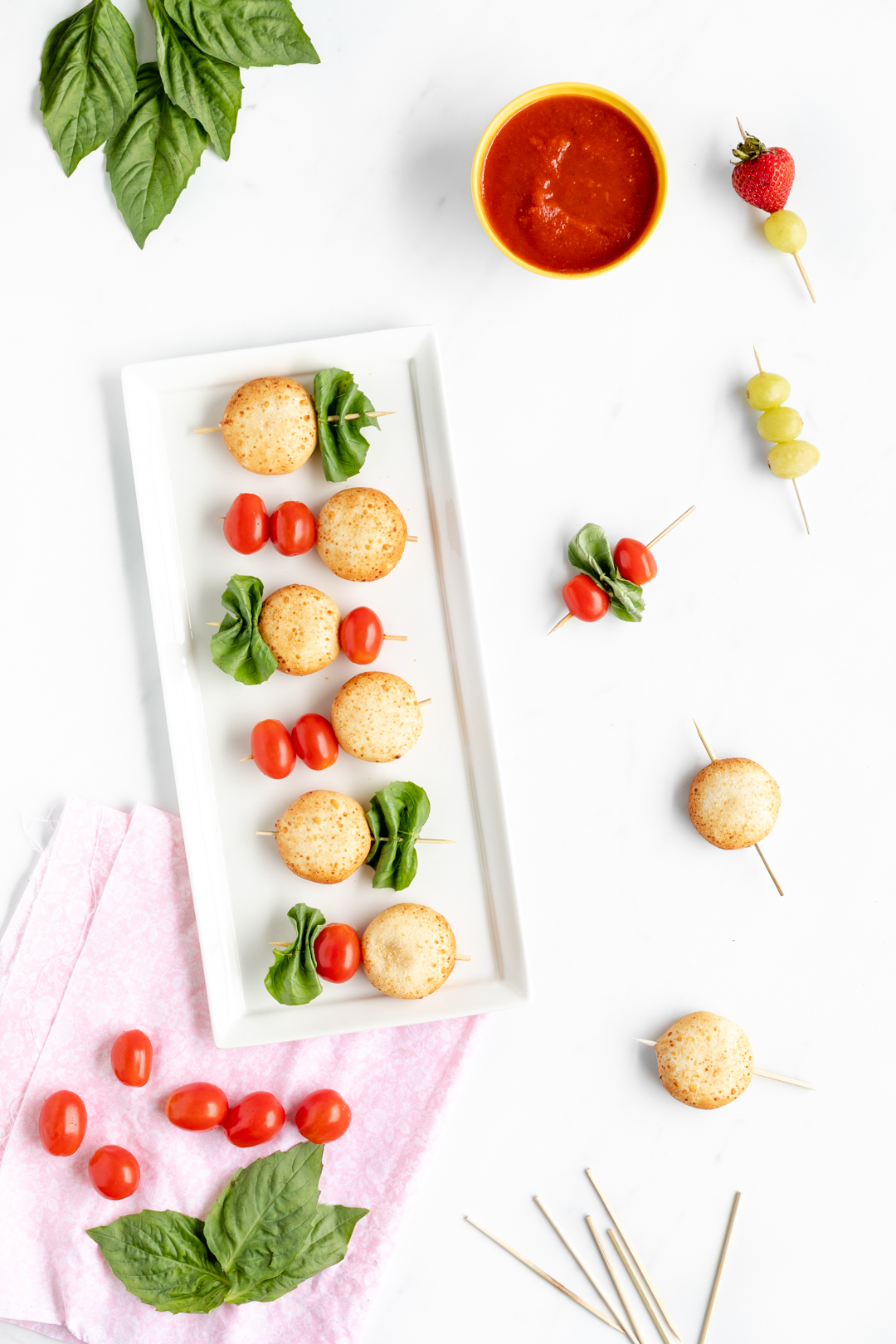 For these savory snack kebabs, prepare the Mozzarella Bites according to package directions and then add them to the skewers.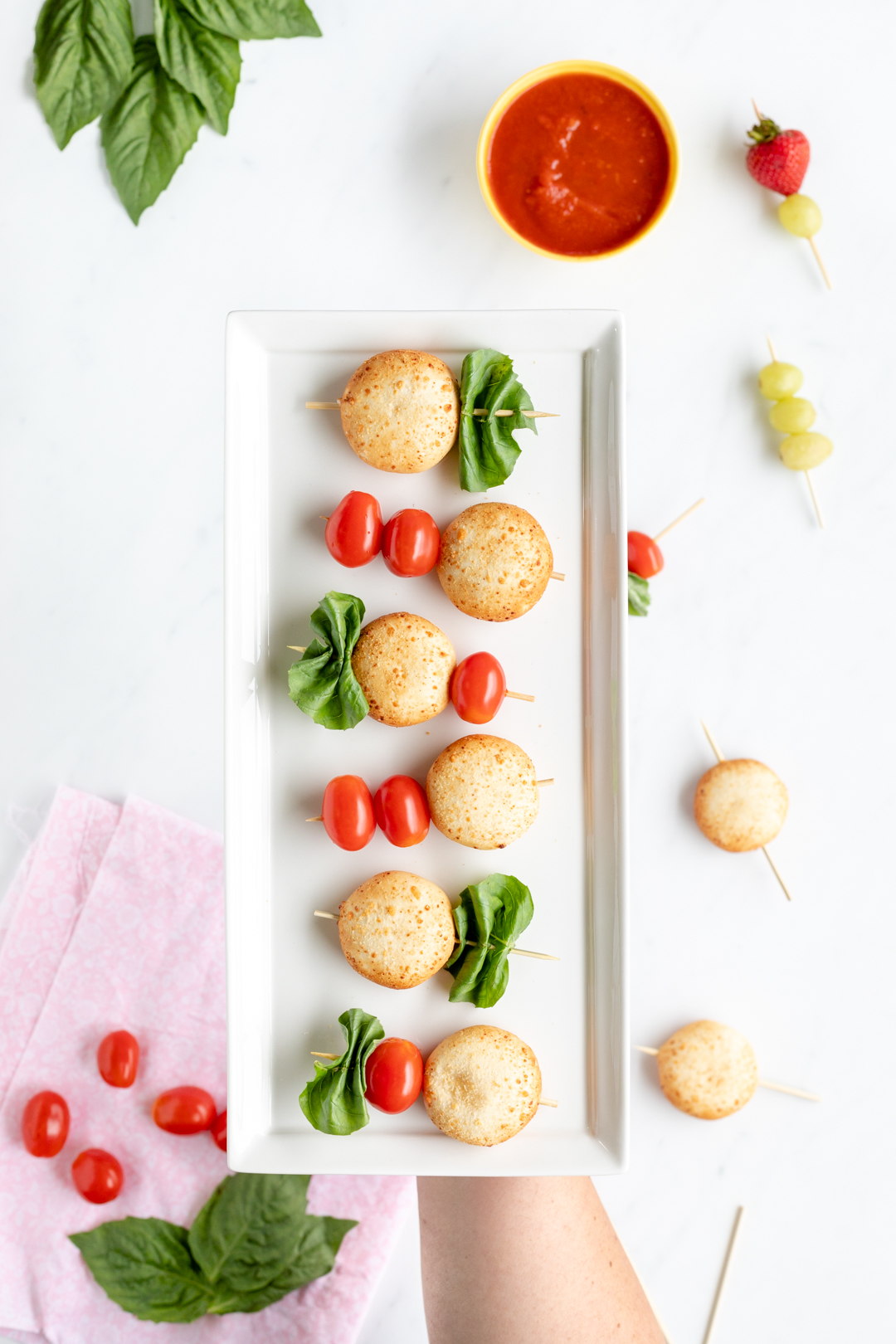 Then, add variations of grape or cherry tomatoes and a generous amount of fresh basil. Then, for dipping you could do a creamy dressing, vinaigrette or marinara sauce for an added bit of dipping enjoyment.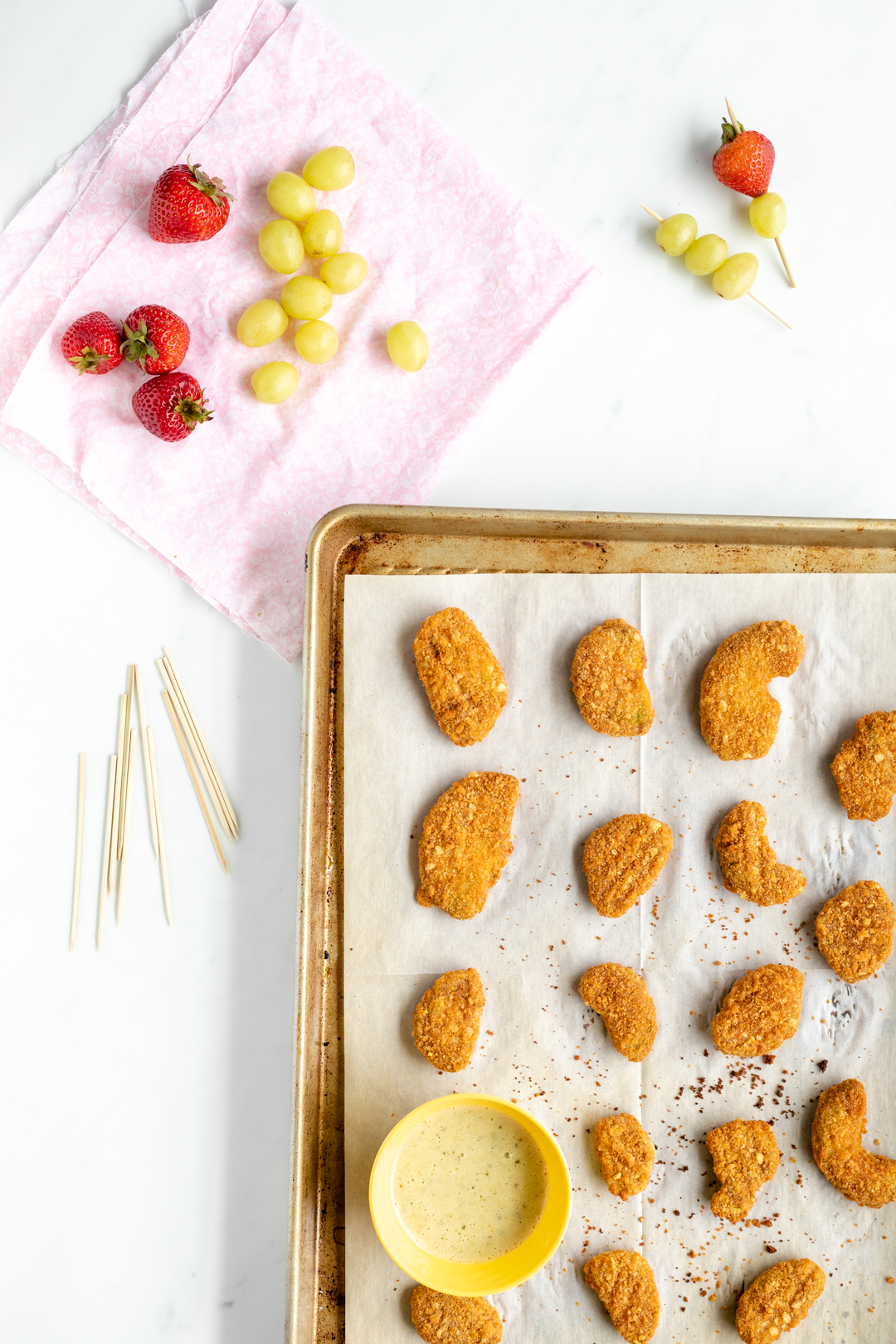 Next up, we have snack kebabs with Farm Rich Avocado Slices. The crunchy coating of ancho chile pepper breading gives the premium Hass avocado filling the perfect balance. Basically every bite is pretty dreamy. For these, we're going with a sweet fruity take for something unique. The Avocado Slices come with a Jalapeño Ranch dipping sauce that gave this a one of a kind twist.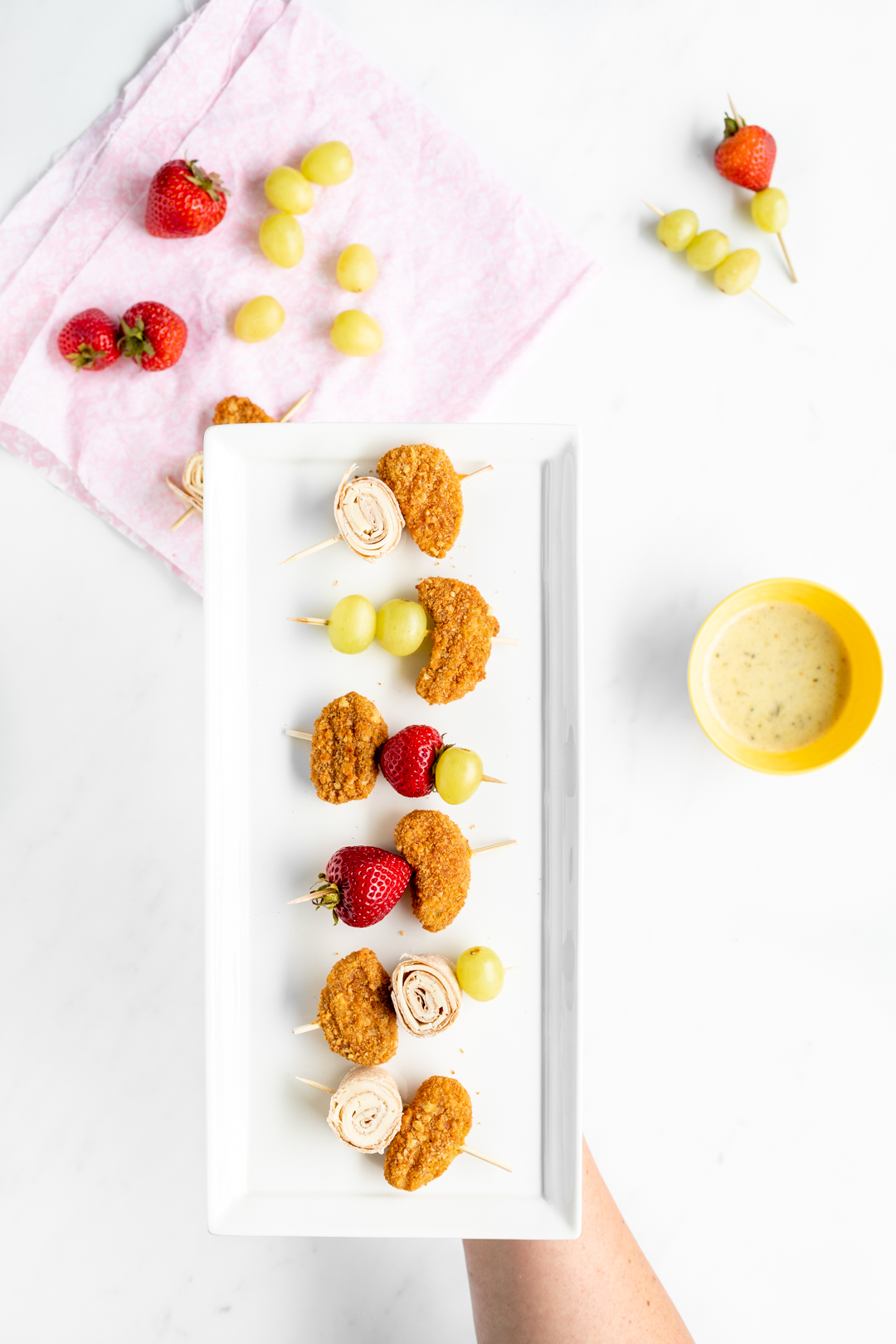 The addition of strawberries and grapes are perfect and add a nice pop of color. Also another cool idea is to add little sandwich pinwheels made with whole wheat wraps. You can hold them together perfectly with the skewer.Prepare the Avocado Slices according to package directions and then add them to the kebabs along with your other ingredients. That's simply it! All you have left to do is is watch the smiles on your kiddos faces when they realize that after school snack time just leveled up!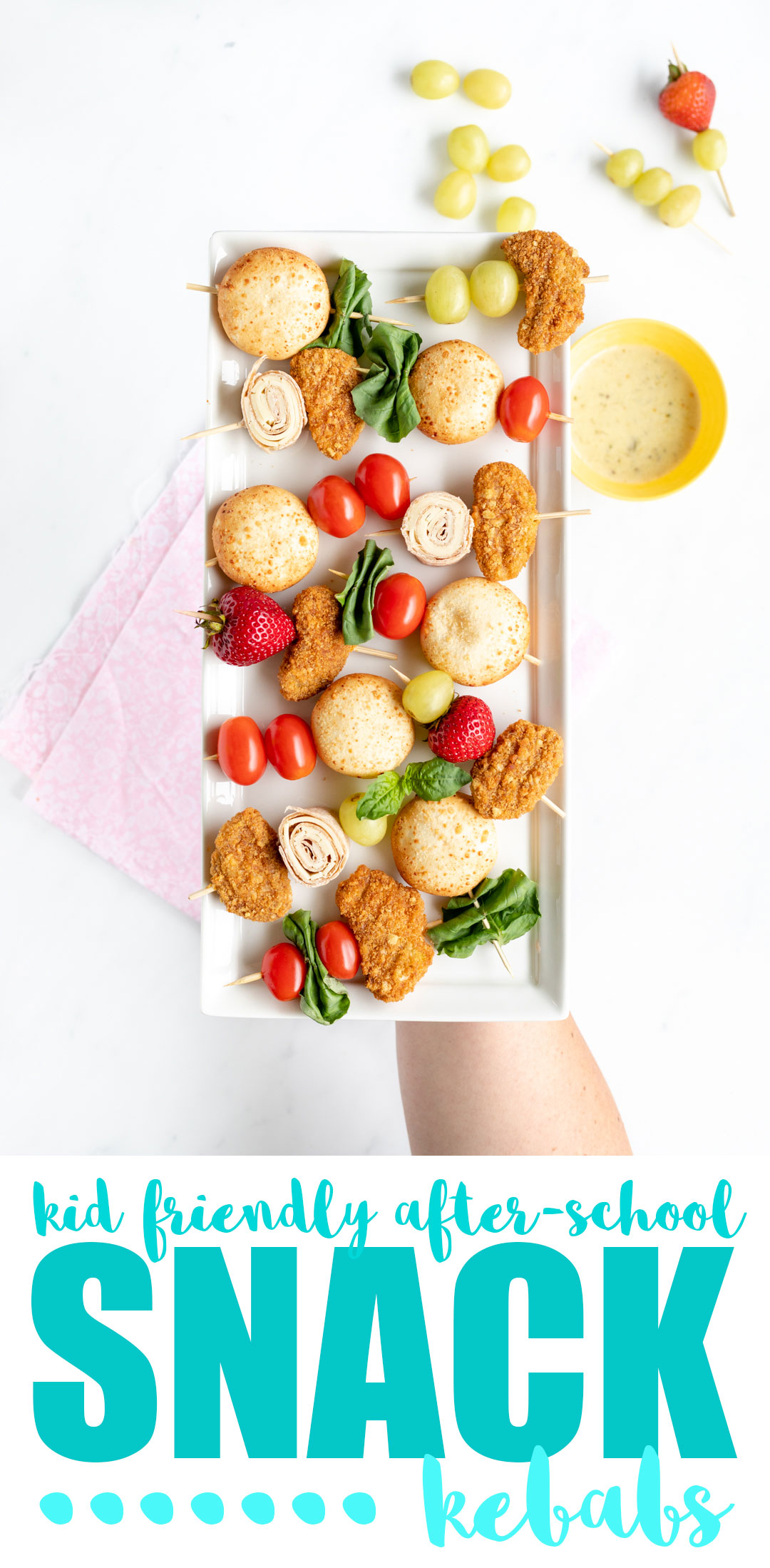 Visit Easy Home Meals for even more great recipes and check out FarmRich.com to find more snacks to stock your freezer with for the back to school season.