With football watching season here, we tend to order pizza a lot. Last weekend, we ordered Dominos and my hubby ordered some of their specialty chicken too.
It gave me this idea to try to make something similar at home.
Enter Blue Cheese Buffalo Popcorn Chicken, the ultimate game day appetizer.
It's so easy to make and mind blowingly tasty.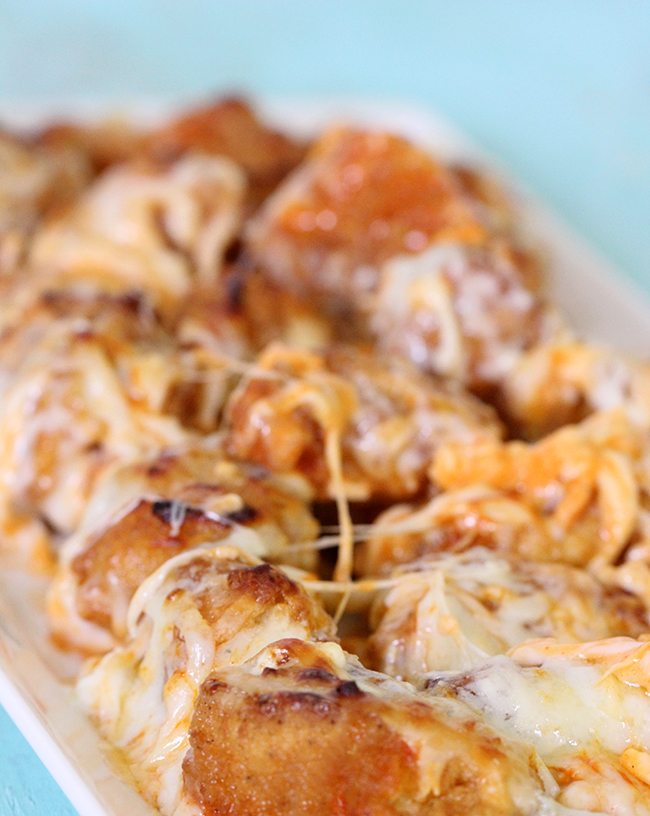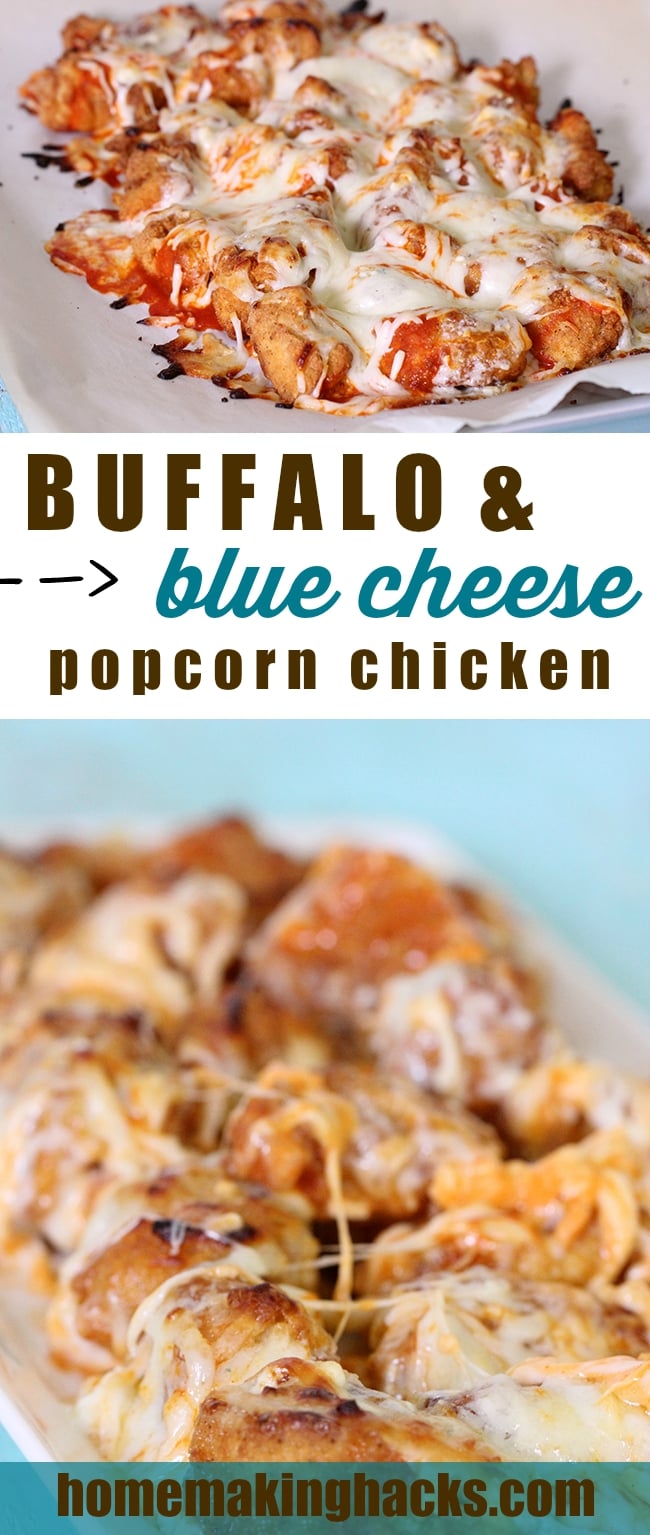 Definitely a crowd-pleaser for buffalo chicken lovers who want something over-the-top, cheesy and drippy.
This promises to be all of that and more. Best of all, it's just so simple to toss into the oven!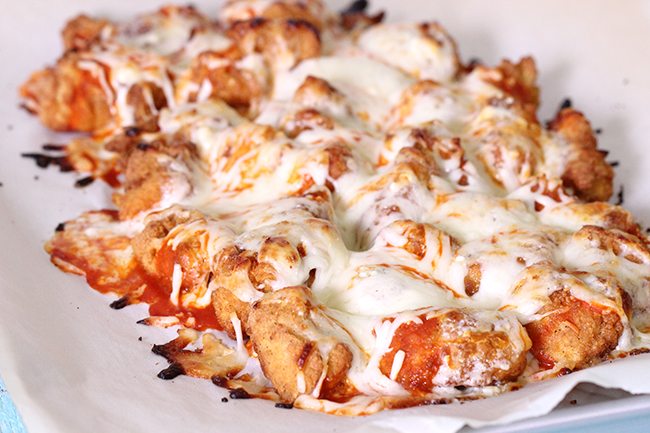 Let's do it!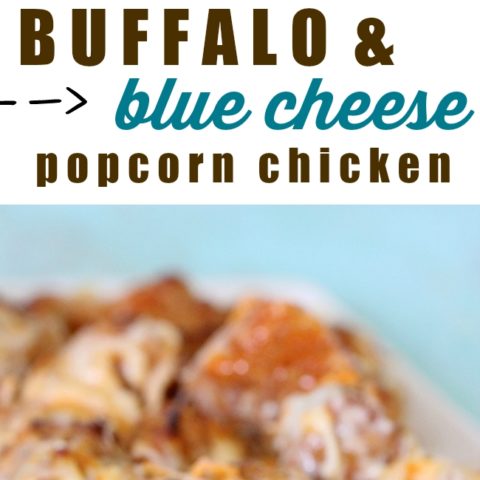 Buffalo Blue Cheese Popcorn Chicken
Ingredients
24-26 oz Bag of fully cooked popcorn chicken, cooked according to package
1 Cup of Thick and Chunky Blue Cheese (Such as Marie's brand in the refrigerator section of your grocer)
⅓ Cup of Buffalo Sauce ( I used Red Hot Buffalo Wing Sauce)
1 & ½ Cups of Shredded Mozzarella Cheese
Instructions
Set Oven on Low Broil. Spread parchment paper over a baking sheet and position cooked popcorn chicken flat, but close together in the center. Even pour over blue cheese dressing, then buffalo sauce and then shredded cheese. Broil until cheese is lightly browned and bubbly and remove from oven. This chicken is best served right after cooking.
Do you have favorite game day appetizers? Share! Let's drool together!