Do you ever get bored of the same old thing? I really do, in a major way.  One easy snack that I've always loved is yogurt, it has everything going for it. Ya know? Convenient and tasty.  That's why I always get excited to try something fresh and new, enter Noosa Yoghurt. Perhaps you've spotted their cute and trendy looking containers at your grocery store? This blog post is sponsored by noosa® yoghurt and SocialMoms. The opinions and ideas expressed here are my own.

noosa® yoghurt is a tasty twist to the norm, it's ultra creamy and thick and the flavors are just out of this world.  With fresh flavors like pumpkin, coconut and strawberry rhubarb, you're taste buds are about to embark on a fun journey. There are other tasty options like Cranberry Apple, Raspberry and Lemon. Can you say yum? Don't lick the screen yet.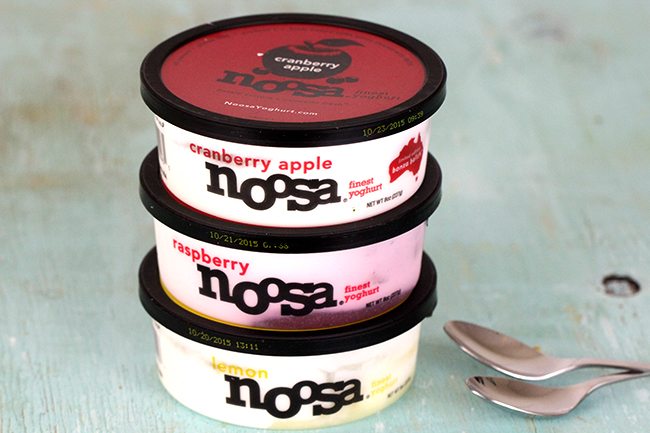 There are also a variety of sizes from the convenient 8 oz size that I love, the larger containers in a 24 oz size and ultra convenient 4 oz 4- packs.  I had a chance to try the larger noosa® yoghurt in vanilla flavor. Oh my. It's simply the most outstanding vanilla yoghurt I've had. Aside from being thick and rich, the flavor is equally as rich and unique. This yogurt is made in small batches on a farm in Colorado.  I'd like to visit, just to thank them personally. Mmm.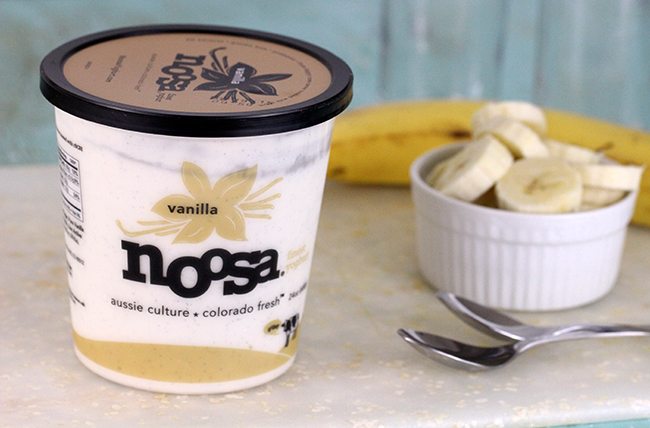 For an ultra decadent treat, I layered noosa® yoghurt, fresh sliced bananas and caramel in parfait glasses. What a seriously amazing combo to try out when you're craving a quick dessert.  The yoghurt is made with real vanilla bean and the flavor really pops through. It's seriously indulgent.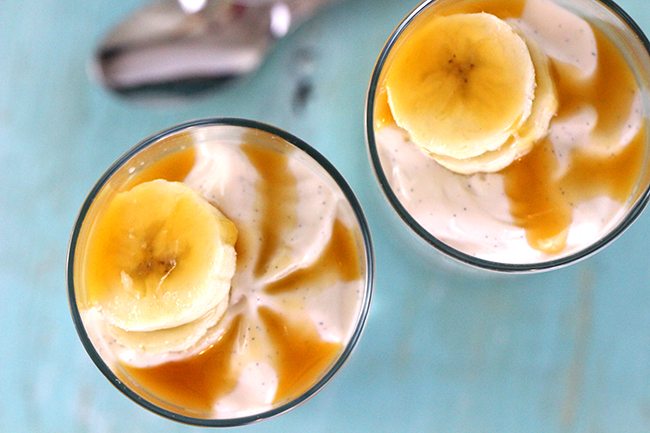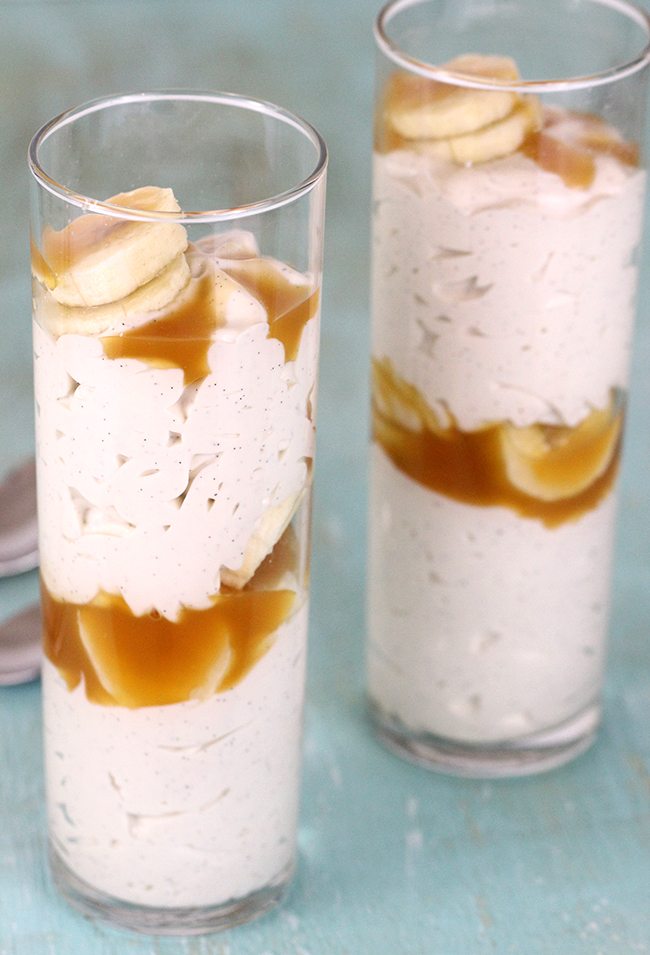 May I suggest something?  Print off this noosa yoghurt coupon now & pick up a few containers including pumpkin.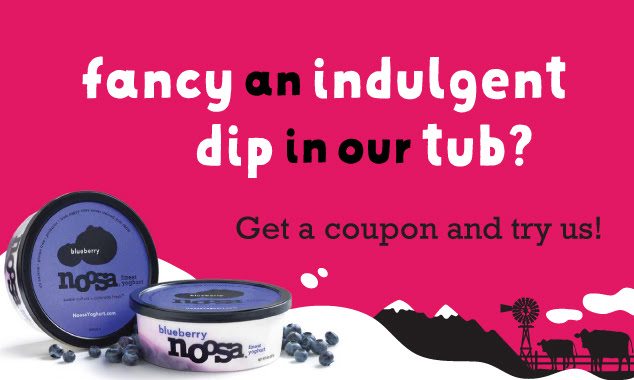 Thank me later!
Which flavor or noosa yoghurt will you try first?