Getting kids to eat a healthful variety of foods can be a challenge. While school has been back in session for a while, it seemed like good timing to share a fun creative after school snack idea to keep things extra fresh. Let's face it, things get hectic fast this time of the year. We jump from getting back into the groove with school and activities and march straight towards the holidays! Yikes!

 Speaking of keeping thing fresh, I'm always up for trying something new too. Enter Arla Dofino cheese. Have you tried them yet? They offer delicious varities of cheese such as Havarti, Gouda, Edam and Fontina. They are one of the only brands that I've spotted this upscale delicious cheese in slice form. Yum. It's also available in chunk too! I just had to try the Dill Havarti Deli Slices. Mmm.  The Gouda and Havarti that I tried were love at first nibble. Rich and creamy describe it perfectly.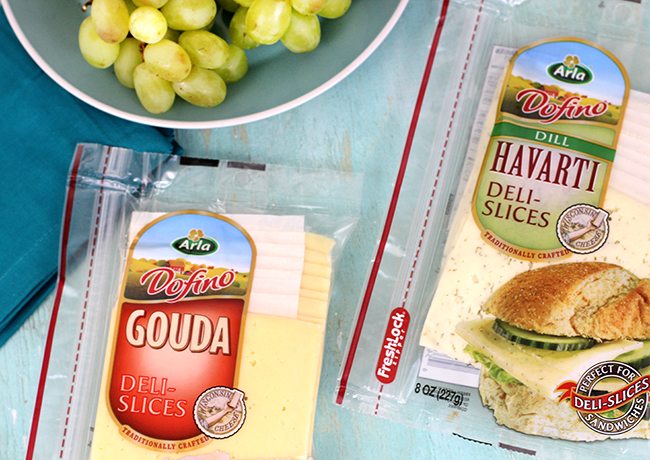 What could be better than food that kids can play with?
Creative After School Snack
To make a cute and clever snack for the kiddos, grab these ingredients and get ready to have some fun.
Your favorite Arla Dofino cheese
Grapes (red and or green)
Pretzel rods/sticks (large and small).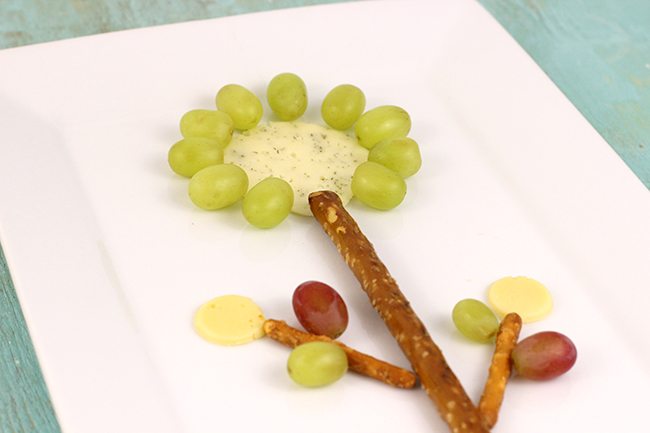 Use pretzel rods/sticks for your  branches and stems.  Cut out shapes of your cheese to make flowers. I simply used measuring cups and spoons to make different sized circles. You could also use cookie cutters to create simple shapes. As an added touch, use grapes to create flower petals. For a more savory snack, you could also use grape or cherry tomatoes!
The possibilities are really endless on what you can create. Have your kids help to see what they can come up with too.  Happy snacking!!

Want to win a whole bunch of delicious Arla Dofino cheese and more? (Trust me, you do!)
Make sure to enter the Snack to School Sweepstakes NOW!
Do you like to get creative in the kitchen? What are some more fun snack ideas you could make with Arla Dofino cheeses?