Are you into watching football? We're always up to catch a game around here and more importantly enjoy some festive and fun food. If you know me at all, you also know how much I dig hacks and shortcuts. That goes for hosting parties too! I have some fun tips to share today and with the help Lipton® Recipe Secrets, you can make a football perfect dip in minutes like my Tampa Cuban Sandwich dip! This is a sponsored post with Lunchbox about #GameTimeDip Savings, all dip-pinions are my own.


Football Party Hacks & Shortcuts
Let's tackle some really simple ways to host a football party without the fuss, shall we?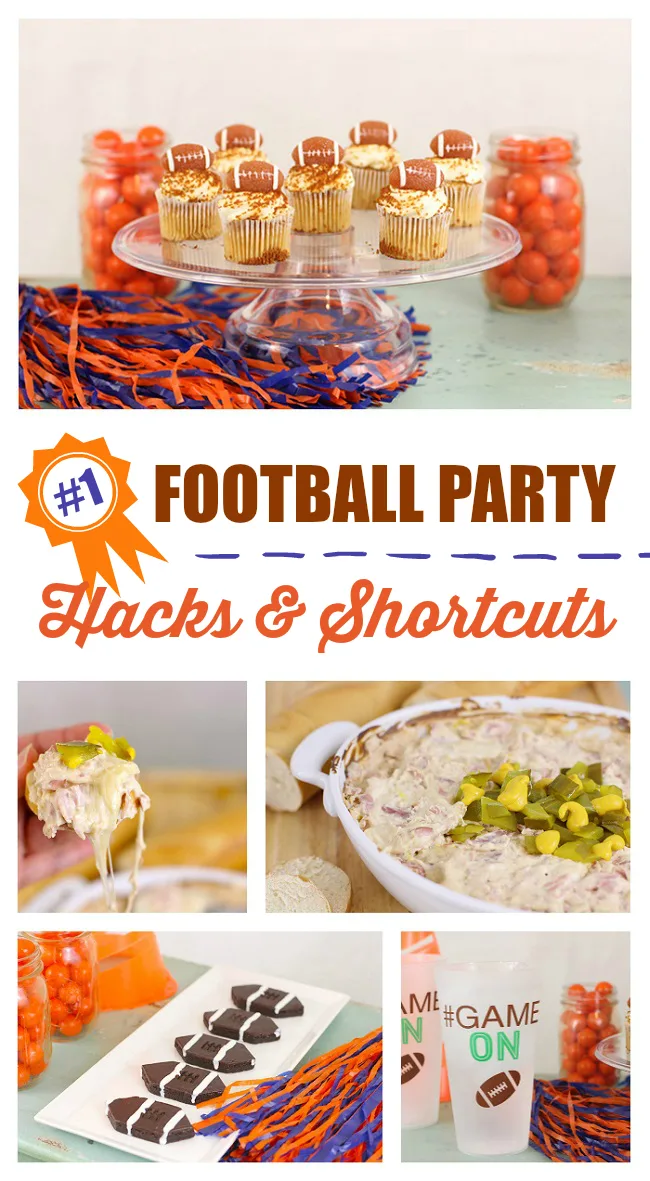 Keep decor simple. Use any props you might already have around the house before purchasing anything new. Keep new purchases to a minimum. Think outside of the box. You don't HAVE to buy party supplies, you can sometimes find cool things in other sections of the store. For example, the toy section for sport related toys or the sporting good section where I bought a 4 pack of football cones on the cheap. If you DO buy specific products, make sure they are simple and affordable. Often, seasonal items will be priced really well like these cute #Game On cups I found at Walmart.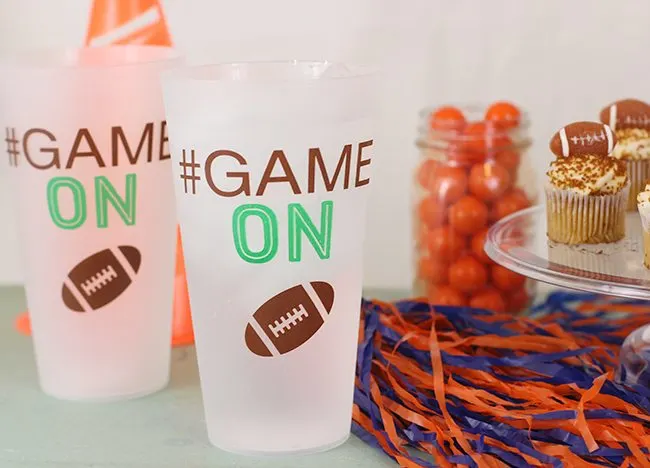 Pre-made goodies instead of making everything from scratch, look for that are already game ready. I found these football shaped brownies for starters. A quick and easy way to serve up football food in just minutes. For just a few bucks, we really added value to the party. Don't you agree?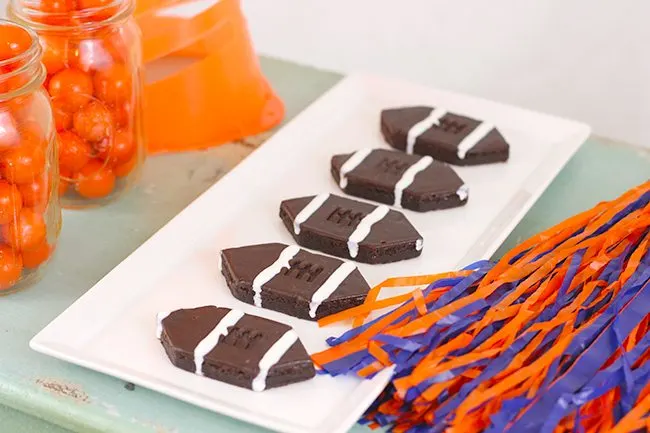 Buy Pre-made & Make it Better. Not finding the perfect party foods already made? Well, quickly score a touchdown when you take matters (partly) into your own hands. For example, I found these cute football gummy cupcake toppers in the party section at Walmart and then picked up cute mini cupcakes in their bakery. In just a few extra seconds, I have a custom treat to serve guests. Aren't they cute??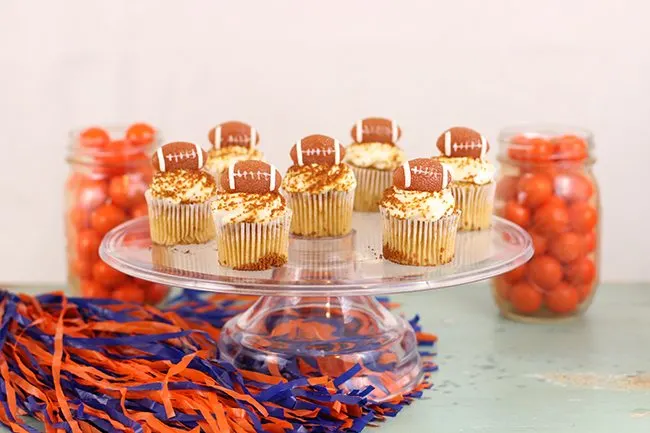 Save Money on Party Ingredients by shopping Walmart to take advantage of seasonal sales and use coupons when you can!
EXTRA SAVINGS! Print a coupon and save 60 cents off 2 Lipton Recipe Secrets packs at Walmart! Then head to the soup aisle!

Choose Simple Recipes - If you do choose to make some of your own football party recipes, pick the easy ones! Throwing together a drool-worthy dip is ALWAYS a cinch when your using Lipton® Recipe Secrets as your flavor packed starter. It never disappoints!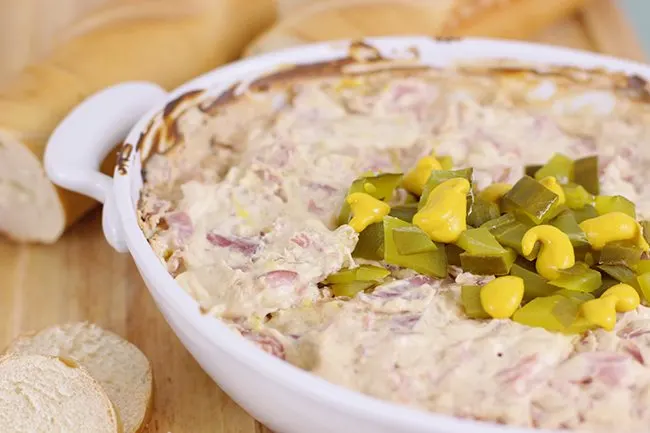 I wanted to try something new, so I came up with a dip idea to try. I'm calling it the Tampa Cuban dip. Sounds strange? I am sure you've heard of The Cuban sandwich? Well, seems like in Tampa they like to add salami to theirs. Yes! This dip has salami in it for an extra "kick" of flavor! Ready to dive in? It's super cheesy and tastes amazing warm and gooey from the oven!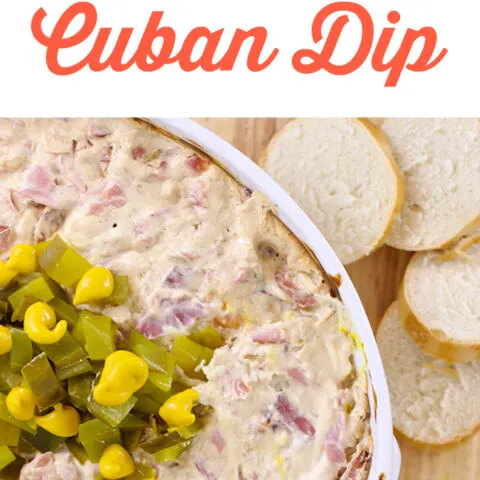 Score a Touchdown with this Tampa Cuban Dip
Ingredients
1 package fat free cream cheese at room temperature (8oz)
Small container of fat free sour cream (16oz)
1 container of ham lunchmeat, cut into small pieces (9oz)
4 slices of salami lunch meat, cut into small pieces
6 slices of swiss cheese, cut into small pieces
1 envelope Lipton® Recipe Secrets® Onion Soup Mix
For Garnish: Drizzle of Yellow Mustard and Chopped Pickles
Instructions
Preheat oven to 400 °F. In a large bowl, mix cream cheese, sour cream and Lipton® Recipe Secrets® Onion Soup Mix until blended. Then mix in remaining ingredients, reserving pickles and mustard for garnish. Spread mixture evenly into a small casserole dish. Bake for 25 minutes. Remove, cool moderately and then top with garnishes as desired. Serve with slices of thick bread.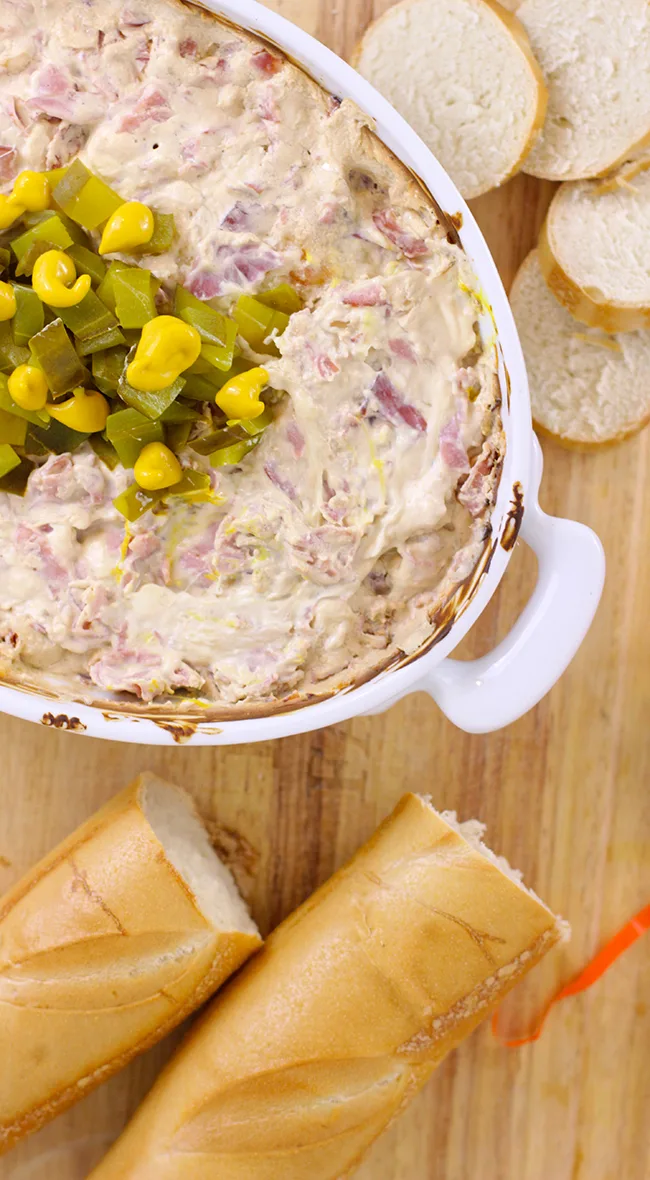 Hungry for more?
Get more recipes on the Recipe Secrets Pinterest Boards.

Are you hungry yet?? Just look at that ooey gooey cheese!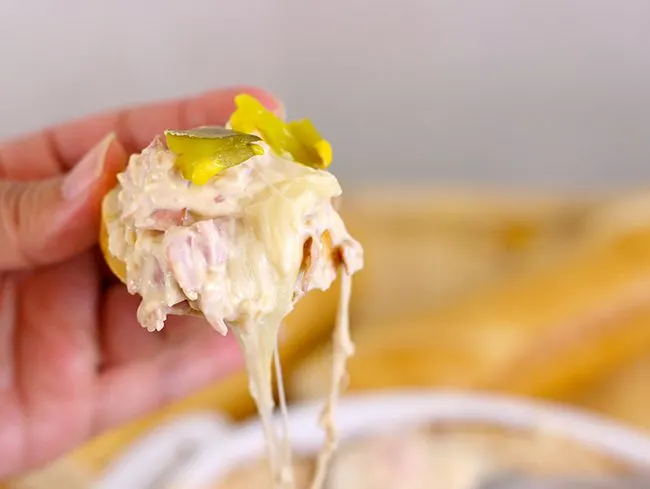 What dip will you make first with Lipton® Secrets?