This post is sponsored by the Cool Foods promotion at Publix. The opinions and text are all mine.
With so many people looking to make birthdays at home extra special, I thought it would be fun to share a fun cake DIY! Enter this colorful cheesecake transformation topped with the very best sweets to take a special day over-the-top. I'm going to share the best shortcuts and share how you can score with the Cool Foods promotion happening now at Publix. It's a great time to stock up on variety of refrigerated and frozen product favorites or try something new. Publix is my favorite place to shop when I want to create a new recipe because they always have everything I need!
The Cool Foods promotion is valid at Publix from now through 10/23/20 (my actual birthday, ironically) and you can save on ingredients to make this cake including Tillamook Ice Cream Sandwiches and The Cheesecake Factory Frozen At Home Grand Cheesecake! What an epic combo! Plus, learn more about all of the available offers online here. You can also pick the Extra Savings flyer up in-store right at the entrance, if you don't see it be sure to ask customer service and they can get you one.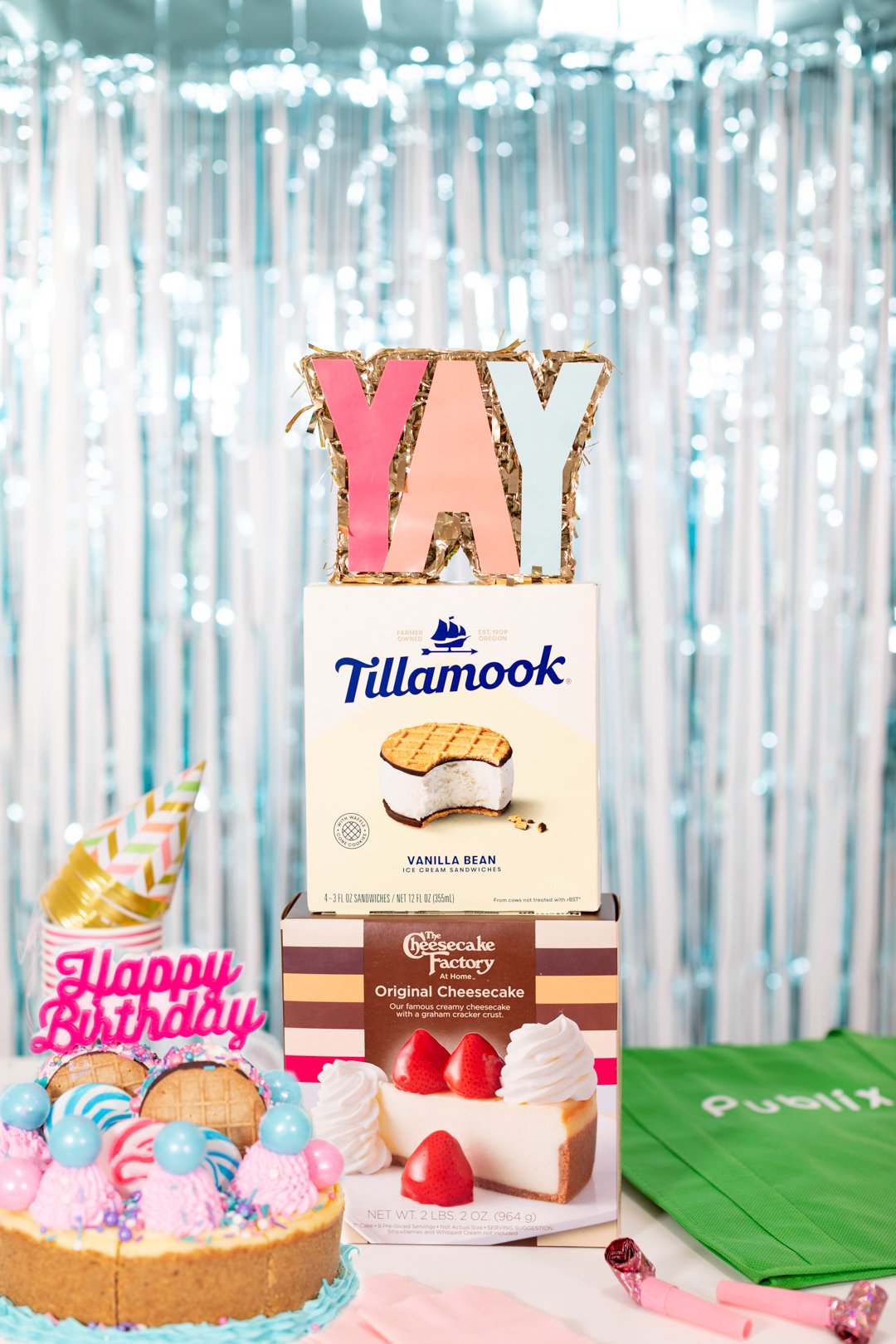 Now, let's get the party started with this super simple and extra festive birthday cake idea.
EASY BIRTHDAY CHEESECAKE
When it comes to making a special day more memorable, there's no easier way than through a delicious birthday treat. For something exciting, try this easy peasy birthday cheesecake made with a delicious Cheesecake Factory At Home Cheesecake topped with Tillamook Vanilla Bean Ice Cream Sandwiches and a dose of colorful sprinkles and sweets.
Here is what you need to make your own fun treat to celebrate someone special:
Cheesecake Factory At Home Cheesecake
Tillamook Vanilla Bean Ice Cream Sandwiches
Colorful Sprinkles
Colorful Gumballs
Colorful Frosting
Colorful Lollipops
Popsicle Sticks
Fun Birthday Candle
Once your Cheesecake Factory At Home Cheesecake is thawed to perfection and according to package directions, it's time to have fun decorating. One major thing to note is that we are decorating with the ice cream sandwiches so you won't want to prepare this cake until right before serving it. You can make the sprinkled ice cream sandwiches in advance and store in the freezer until you are ready to finish the decorations.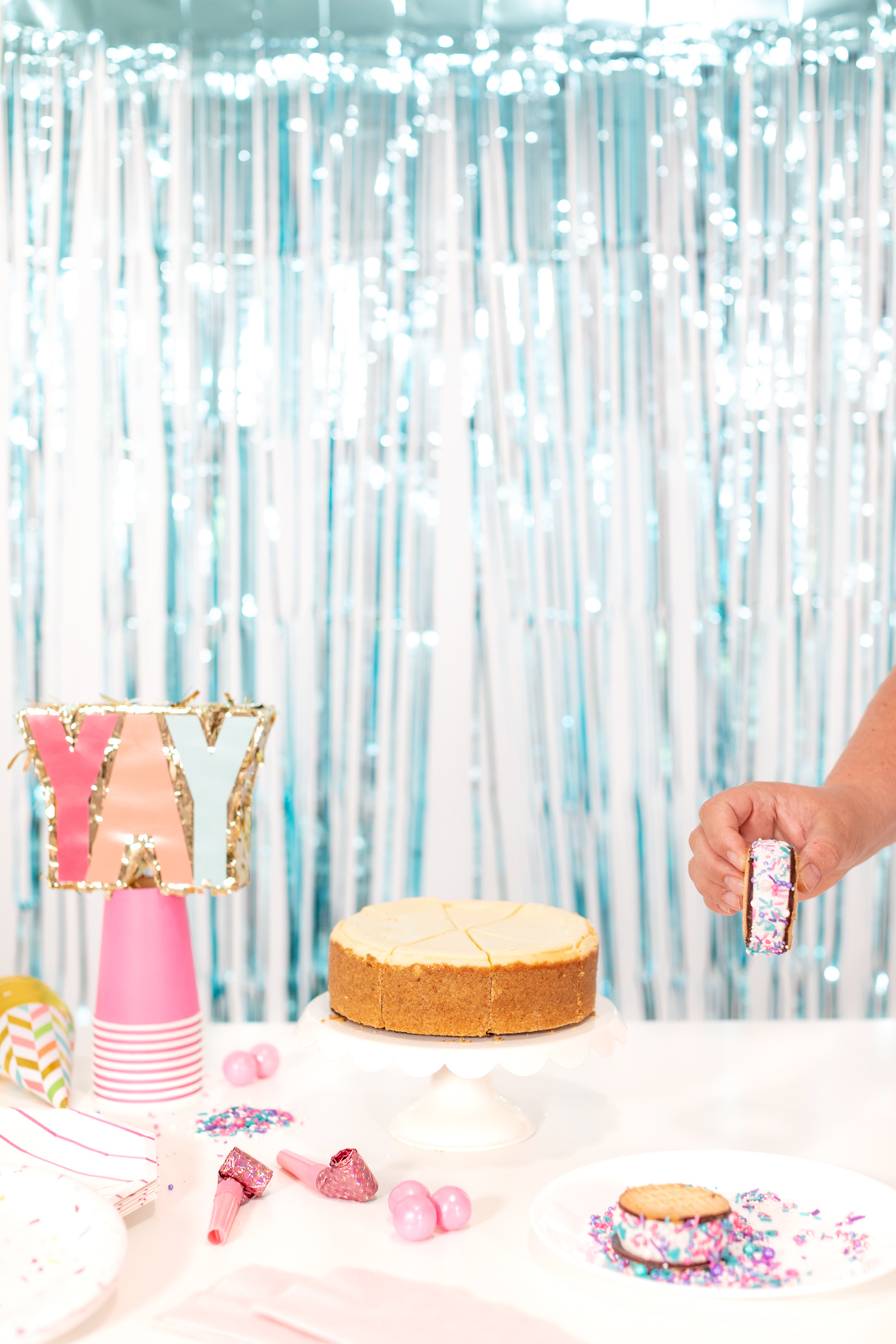 First, unpackage two Tillamook Ice Cream Sandwiches and roll into sprinkles. Set them back in the freezer while you continue to decorate.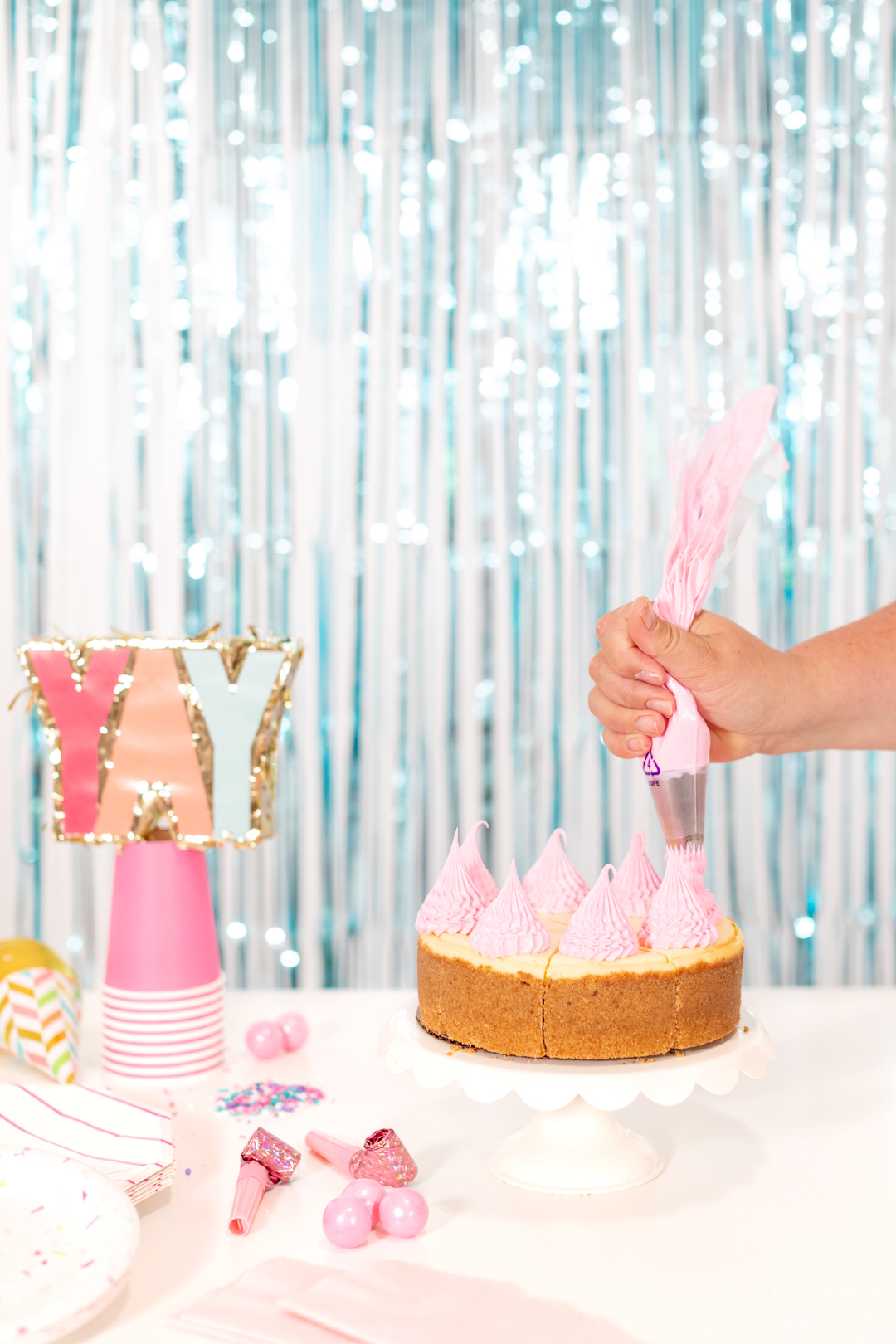 Add peaks of colorful frosting and then top with contrasting gumballs for an eye-catching look.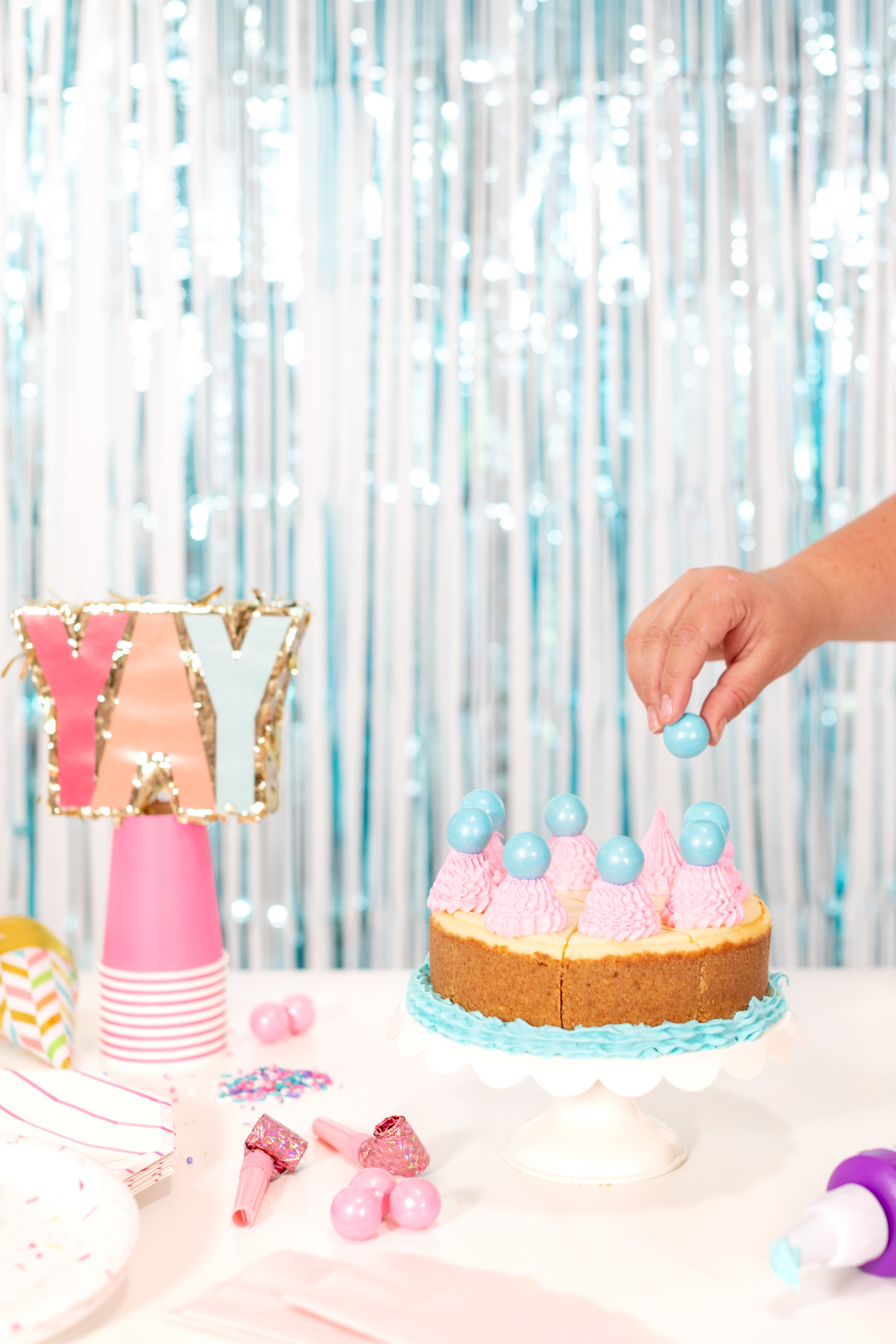 Now, it's time to get some wooden sticks and insert them into the ice cream sandwiches for placement.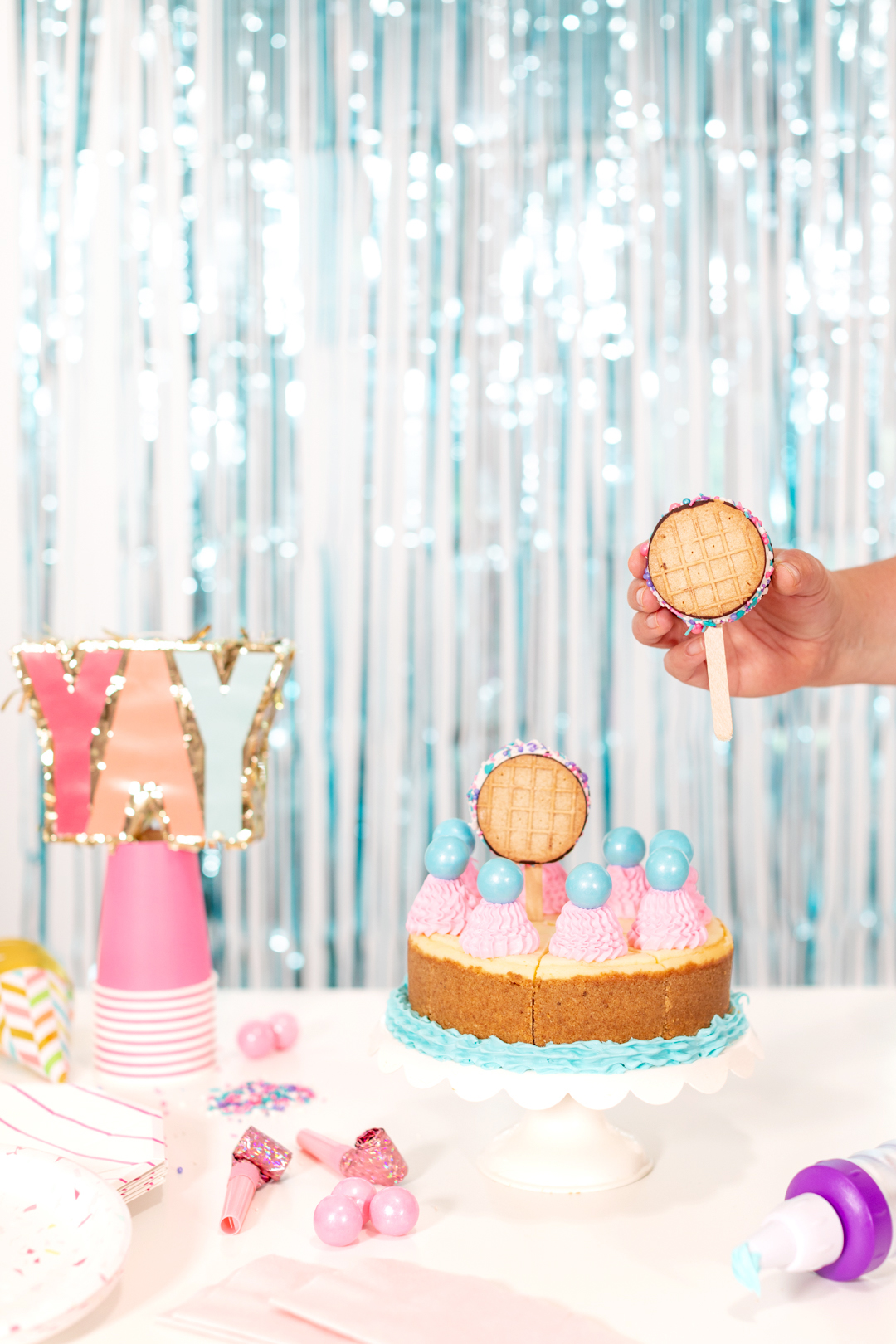 Make one taller and the other just a little shorter and insert carefully into the cake. I just LOVE how this looks.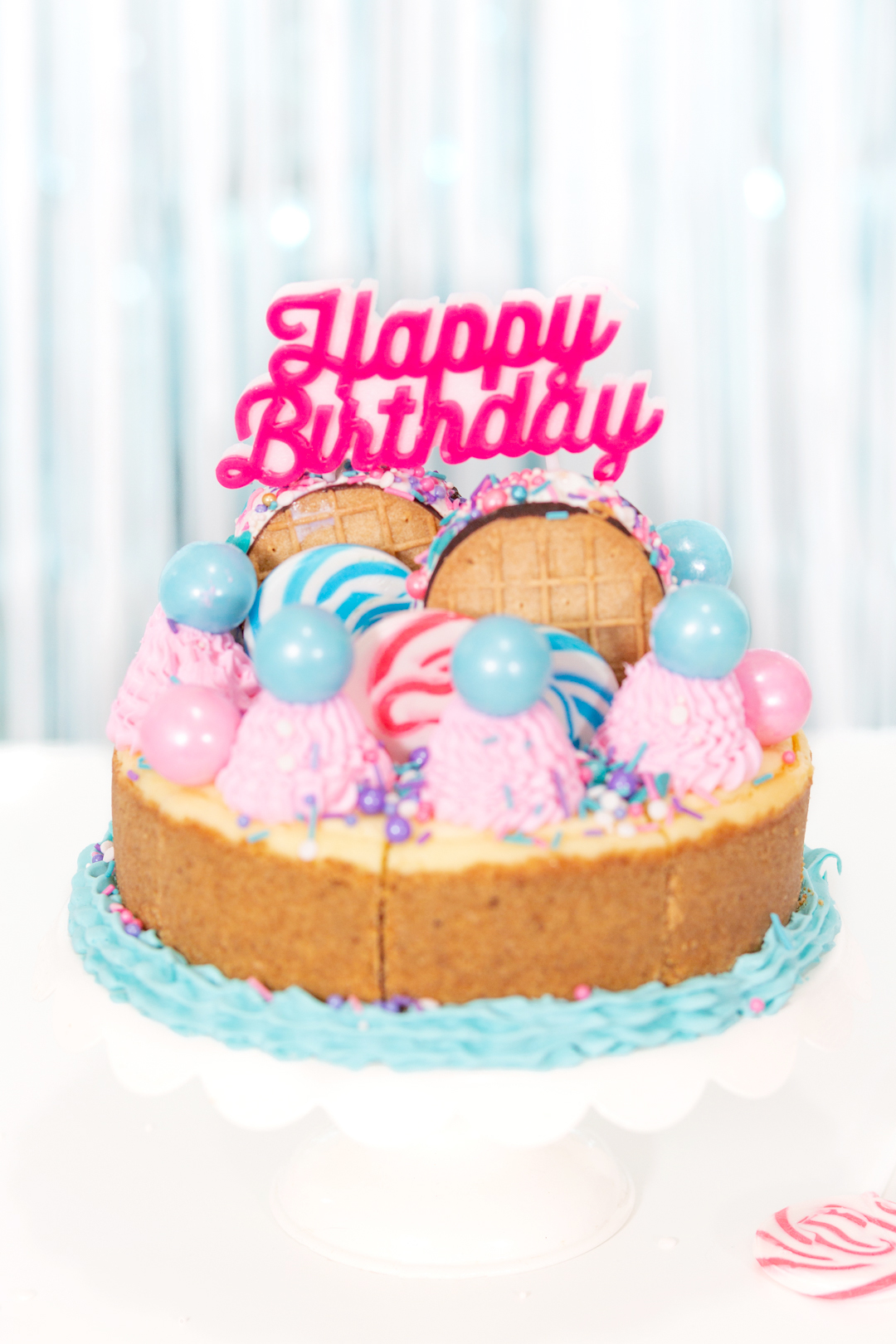 Then, quickly add lollipops to fill up the space. Trim the sticks so that they are the best size to fit into the cheesecake. Finish up with a generous dash of sprinkles. Serve immediately!
If for some reason there is a delay in serving, be sure to store in the freezer so that the sandwiches don't melt.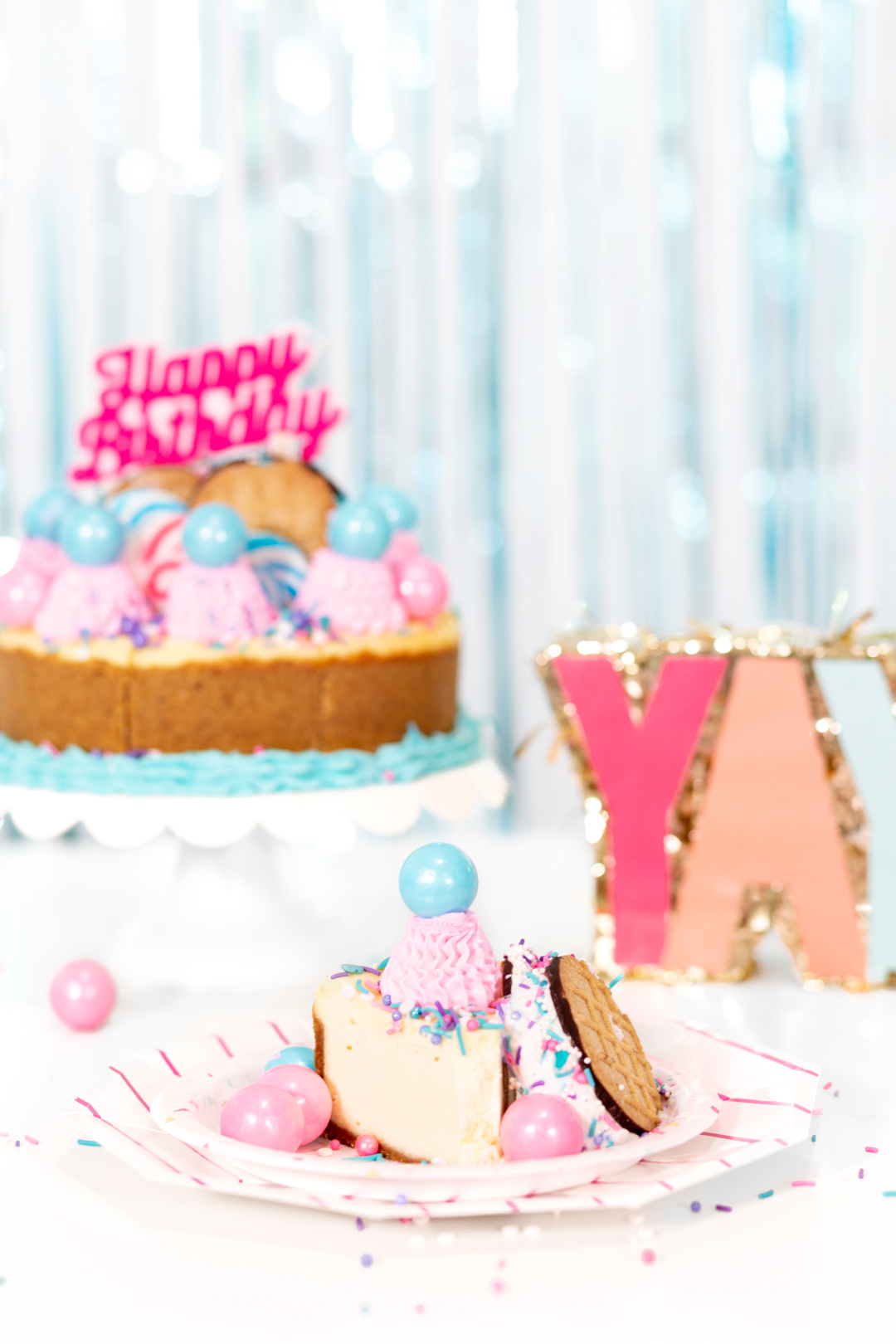 So excited with how this came out!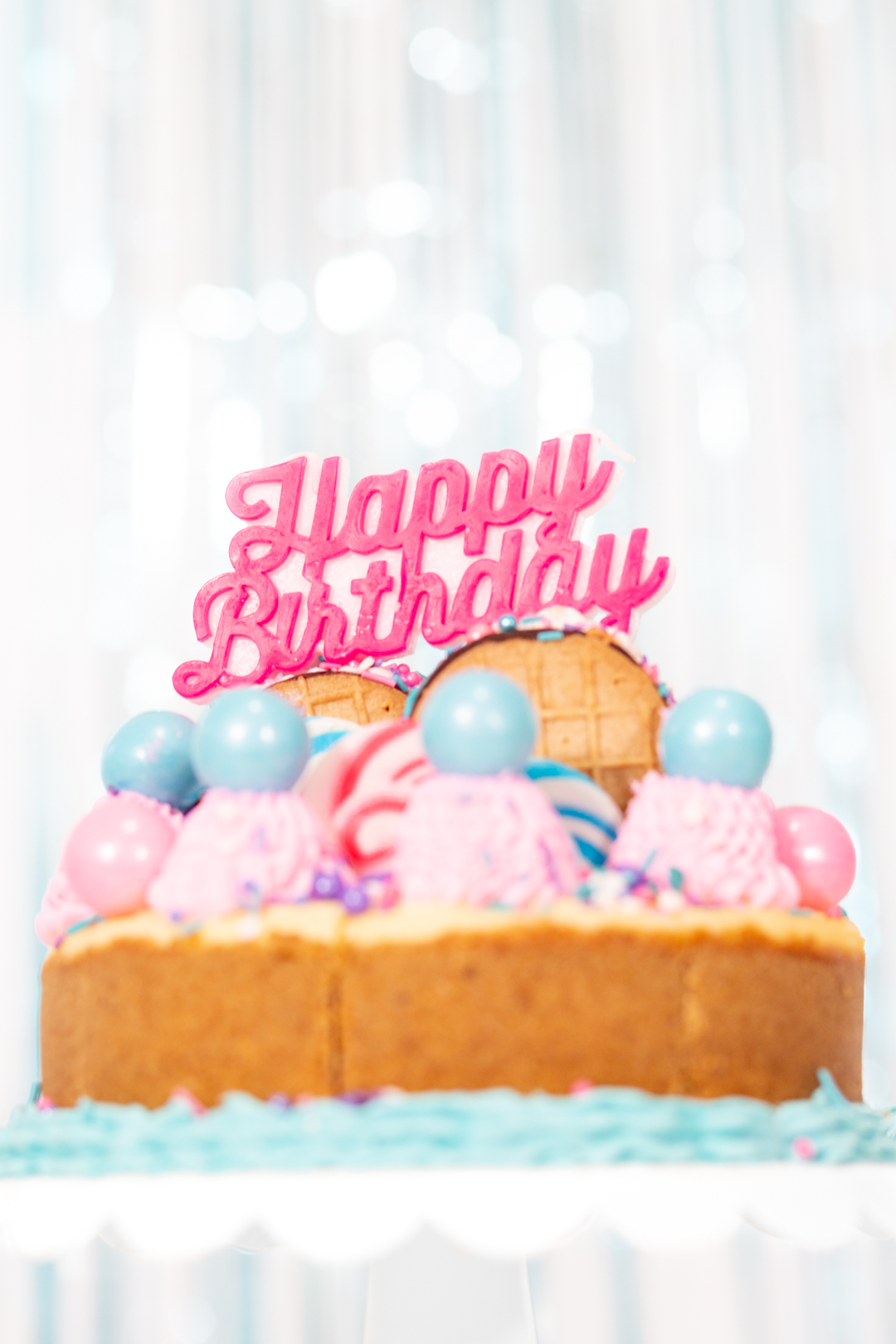 Make sure to visit Publix to take advantage of the Cool Foods promotion:
$17.99 The Cheesecake Factory Frozen At Home Grand Cheesecake Selection 35-oz.
$3.49 any Tillamook Ice Cream Sandwiches 4-pk.
Look out for the at-shelf signs located through the store to see all of the savings included in the promotion! And don't forget, you can also see all of the offers on the 10/10/20 Extra Savings flyer.