This post is sponsored by the Back to School promotion at Publix. The opinions and text are all mine.
Summer has just flown by and most are already in back to school mode! Transitions can be tricky, which is why it's important to make a plan as early as possible. Having delish tricks and hacks in your back pocket will guarantee you for B2S success no matter if your kids are headed back to school or learning remotely. That's why I'm excited to share 3 really fun lunch ideas that the kids will love AND the perfect Publix deals help you stock up on the perfect lunch ingredients.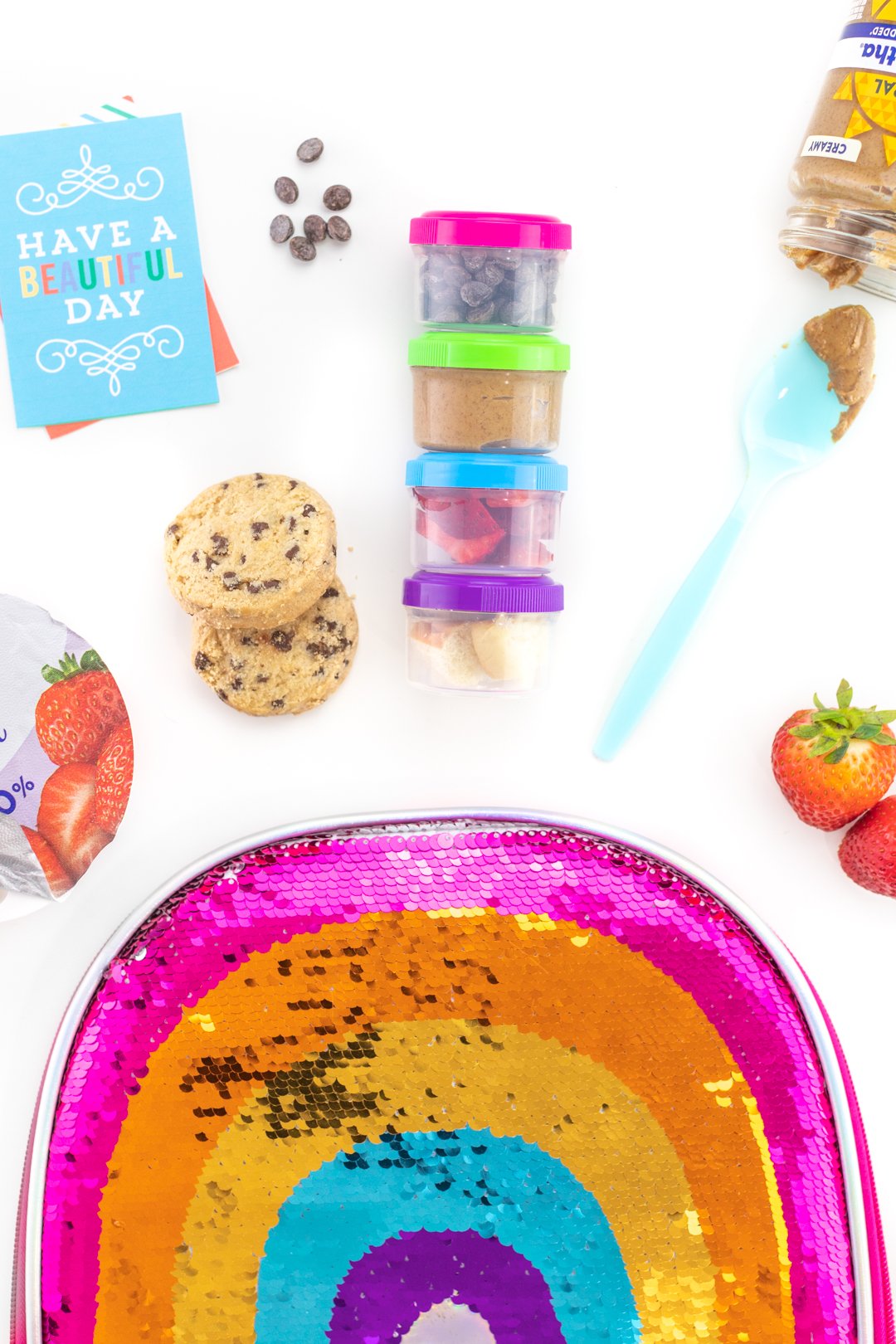 Time to load up on tasty ideas that will make the kiddos smile. I am obsessed with these simple but cleverly cute ideas that I came up with to start this school year off right!
A lot of kids will be doing school from home this year and it will still be important to get lunches prepared in advance so that the school day goes smoothly. Let's get our lunch on!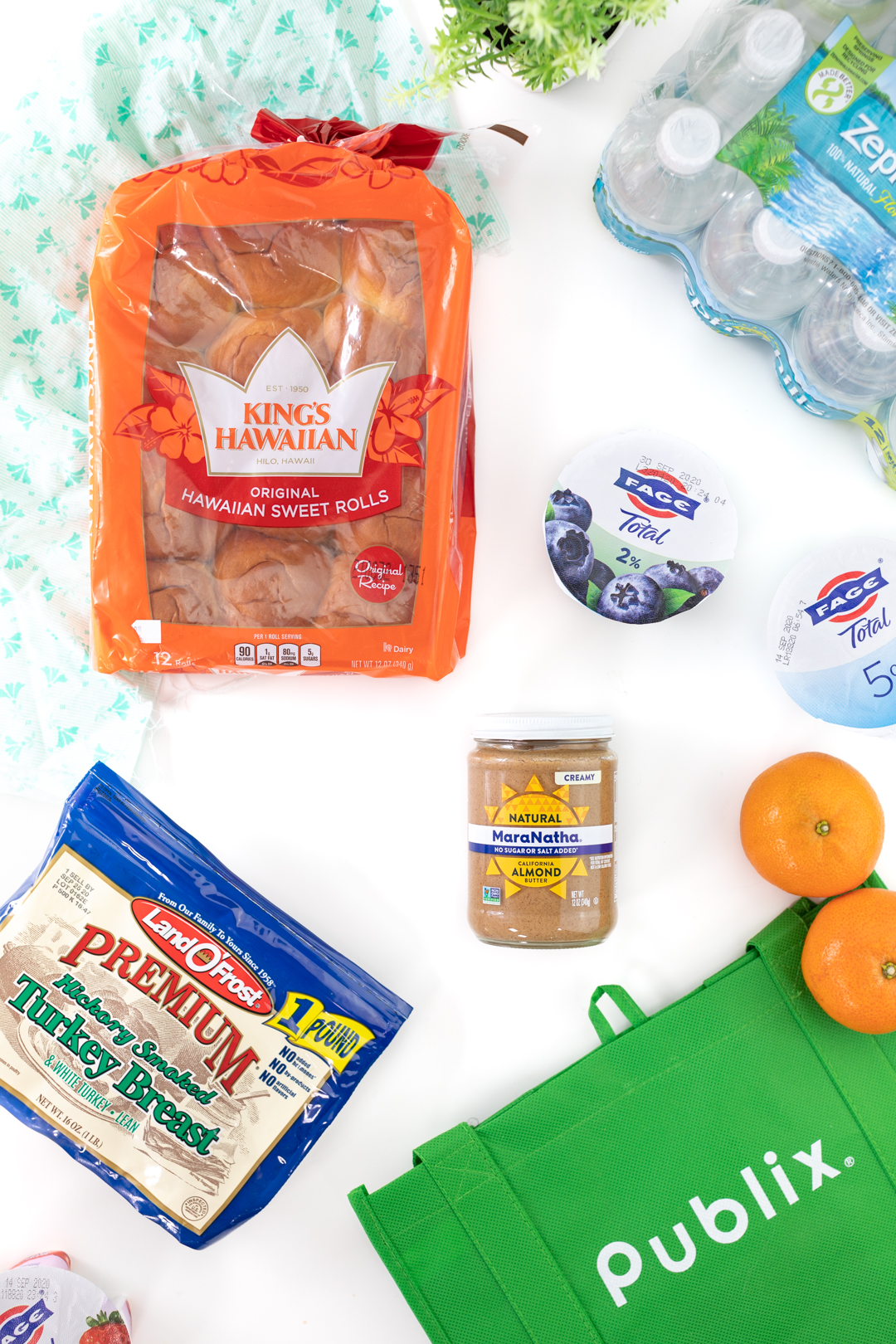 KID'S LUNCH IDEAS THAT AREN'T BORING
To make these fun foodie creations, be sure to check out the Extra Savings flyer page on Publix.com! It's the perfect time to stock up on favorites and try something new! Now, let's dig in. Here are my three best B2S lunch ideas to set off on the right foot.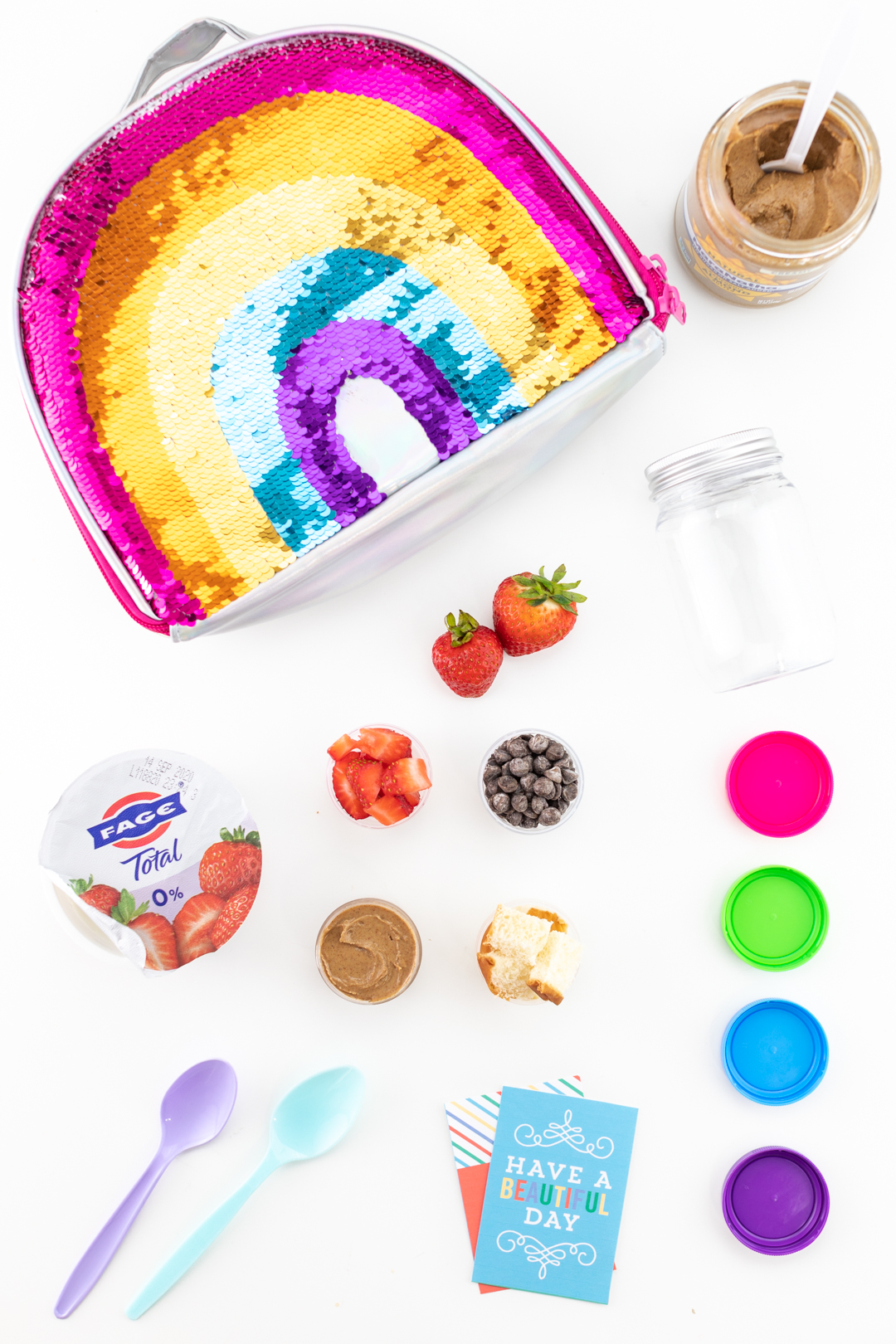 DIY YOGURT PARFAIT KIT
This might be my very favorite idea. Create a little parfait kit that kids can put together themselves. First start with your choice of individual Fage Yogurt flavors. Fage Yogurt are 10/$10 during the Back to School promotion at Publix! Then, add little containers of other options to layer in.
Here are ideas to include:
MaraNatha Almond Butter (on sale for $7.99 during the promotion)
King

'

s Hawaiian Rolls, chunks (2/$7 during the promotion)
Chocolate Chips
Fresh Fruit
Granola
The best part about this hearty idea is that you can switch up the toppings and yogurt flavors to make it new each time! Say goodbye to lunch boredom.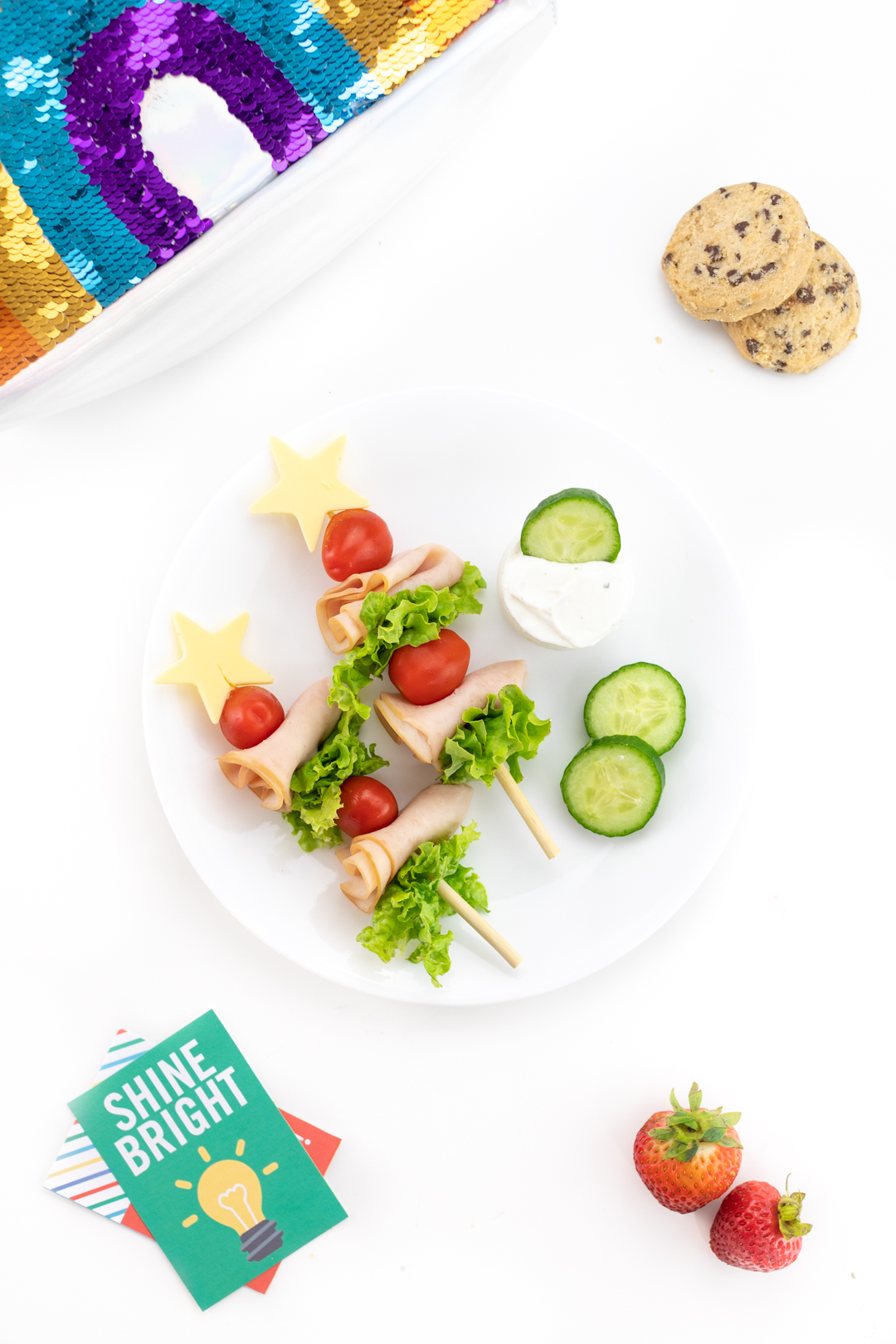 DIPPING SANDWICH KEBABS
I love a good kebab, but this idea takes it to the next level. Not only are we serving up sandwiches on a stick, but we're also making an easy dip. Just blend Fage Plain Yogurt with ranch dressing mix for the perfect kebab dip! So easy and fun.
Here are some fun ingredients to add to your sandwich kebabs:
Land O

'

Frost Premium Sliced Meats (You can buy any one Land O'Frost Premium Sliced Meat, 16-oz and get any one Duke's Mayonnaise, 18-oz free)
Cheese
Lettuce Wedge
Vegetables like Grape Tomatoes or Cucumbers
Layer them and have fun with it! Use cookie cutters to make fun shapes if you like.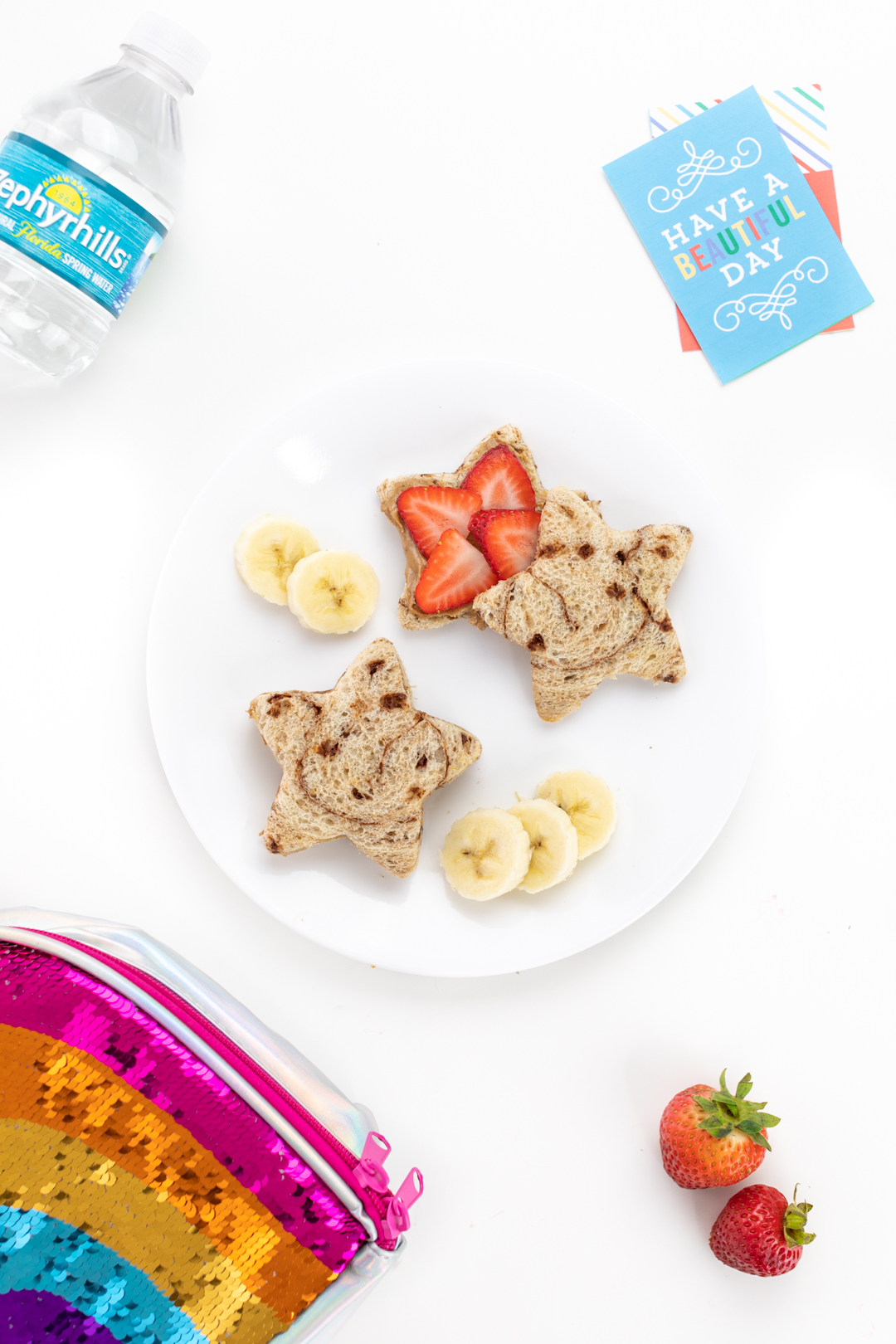 FRUITY SWIRL SANDWICHES
Last but not least, make fun fruity sandwiches. Use swirl bread of your choice and layer on MaraNatha Almond Butter as well as sliced strawberries and sliced bananas. This sounds like dessert, but packs a delicious filling punch that the littles love!
Here are some ingredients to try:
Sweet Swirled Bread
MaraNatha Almond Butter
Sliced Fruits like Strawberries and Bananas
Be sure to shop Publix for all of your lunch ingredients and save with these offers!