This post is sponsored by Family Dollar.
We are down to the wire, my friends. Our favorite teams will be facing off to see who the best of the best is! While they are doing all the hard work, we'll be cheering them on. That's why you need to make this DIY Snack Bar. You have to keep your friends and family fueled up for the big game! All of that cheering can be exhausting, after all. Easy football party food is the way to go and you can save big if you plan your festivities just right!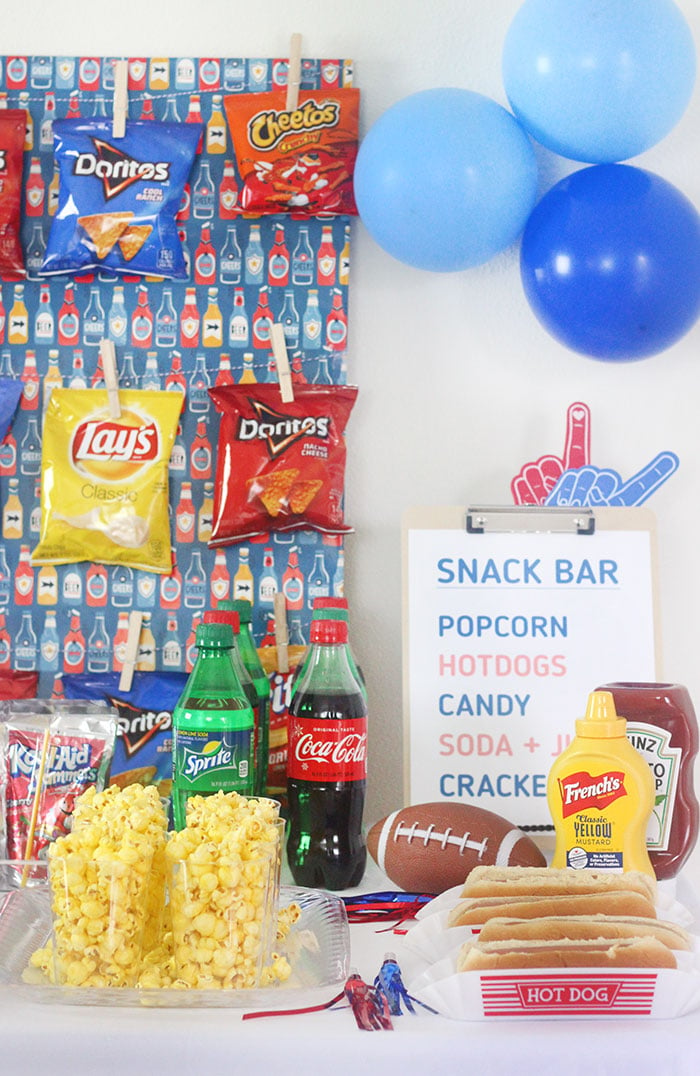 One of my biggest tips for saving on party supplies is to take a simplistic DIY approach. Getting a little creative and smart shopping can save your budget! Making this snack bar style party table was made affordable by shopping for at Family Dollar. Let me show you how to make one, too!
DIY Football Snack Bar for the Big Game
Keeping the menu simple and to the point is the way to go. Choosing a party theme will help you do this important money saving step. Creating a snack bar theme makes it extra easy because you can focus on traditional basics. You can stock up on clever snacks from popcorn and chips to candy and soda. For a hearty add-on that's budget-friendly, serve hot dogs.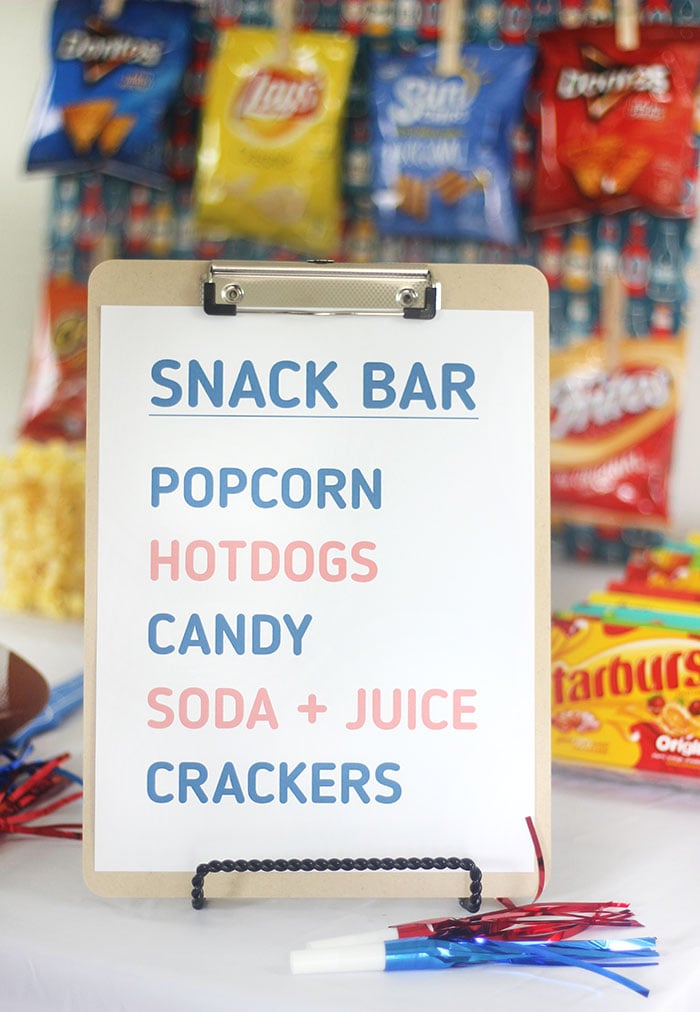 Once you choose your menu, make a snack bar sign and include everything you are serving. Pick up a clipboard from the office supply section at Family Dollar to display your sign on the party table for the perfect touch.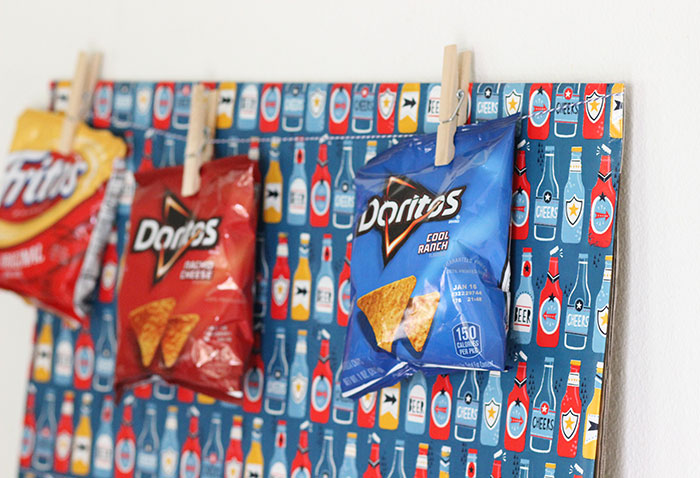 One of my very favorite ideas for a football party snack bar is this chip display that I made. You won't believe how easy it is to make, too! All you need is some wrapping paper to get started. I love this cute matching one I scoped out at Family Dollar. You will also need a slab of cardboard, clothespins, sturdy string and some tape to make this.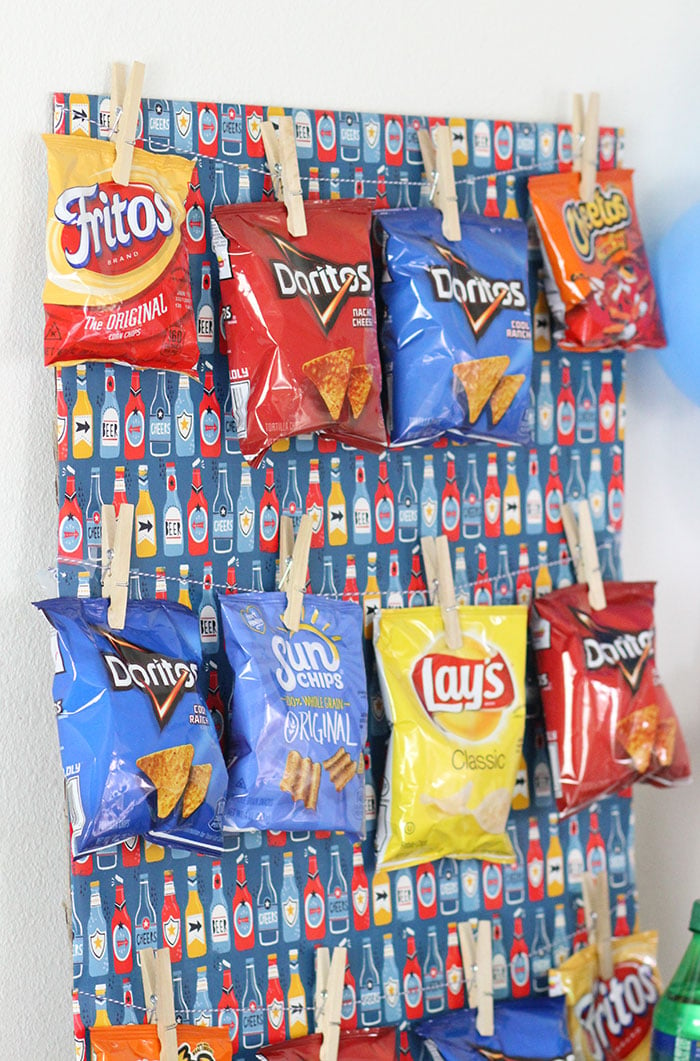 Cut out a piece of cardboard in the size that you want your serving display to be. Then, cover it with wrapping paper and secure it with tape. Tape strands of string across so that you can hang bags of chips. I taped mine to the back of the cardboard and also on the sides to keep it strong and secure enough to support the weight of the chips. Isn't this so fun?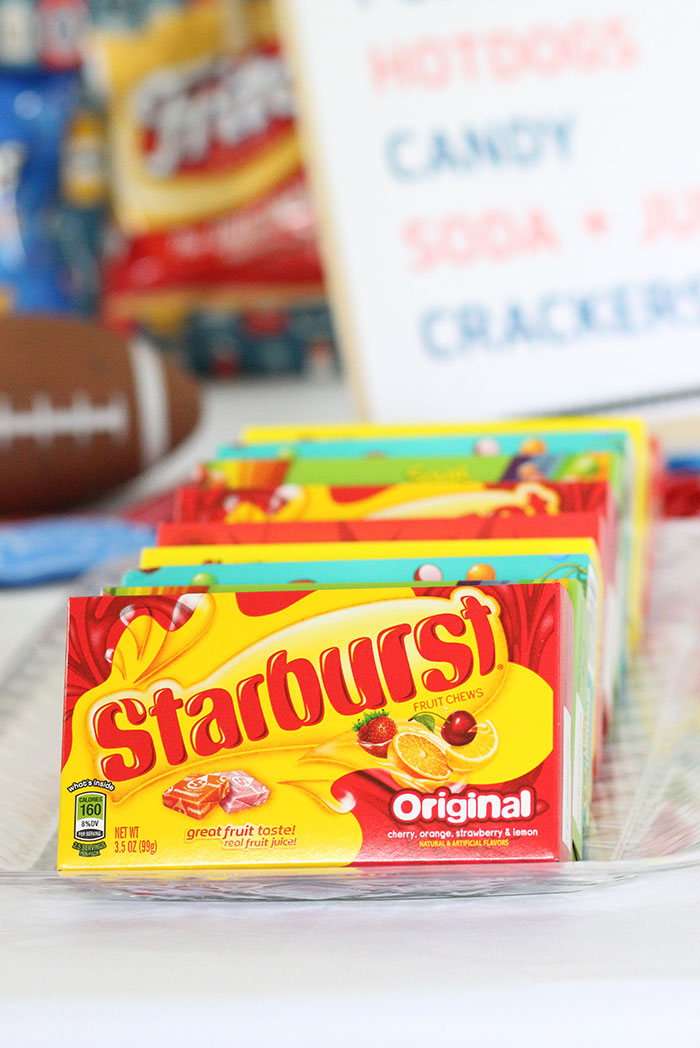 Some of the most popular concession-style snacks include candy and popcorn. I was able to find plenty of boxes of theater-style candy for $1 each. I also purchased a large bag of popcorn and clear plastic cups for individual servings. Use plastic serving trays to serve them on and to make a more distinct look on your party table. These ideas would be perfect for a movie viewing party, too!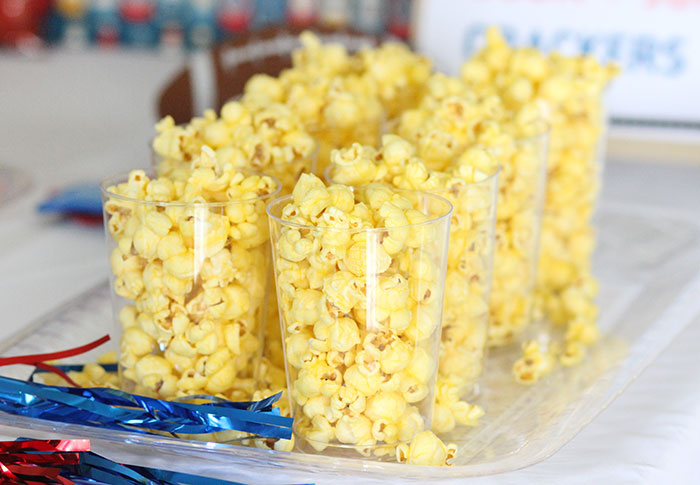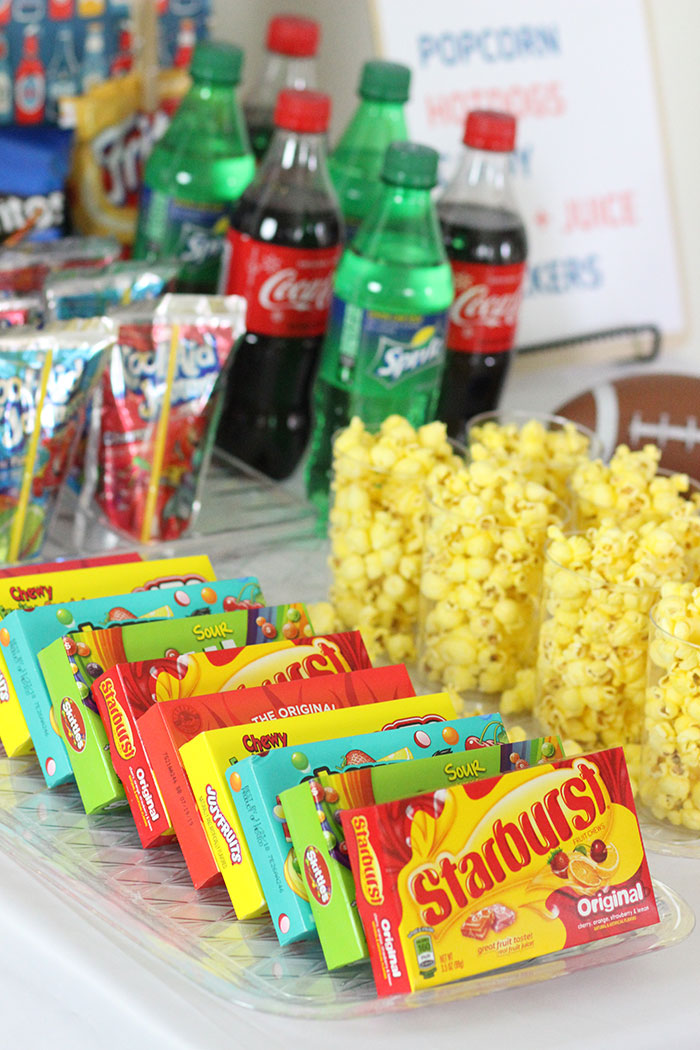 Don't forget to keep your guests refreshed! Add single-serve beverages such as soda and juice to your fun party spread.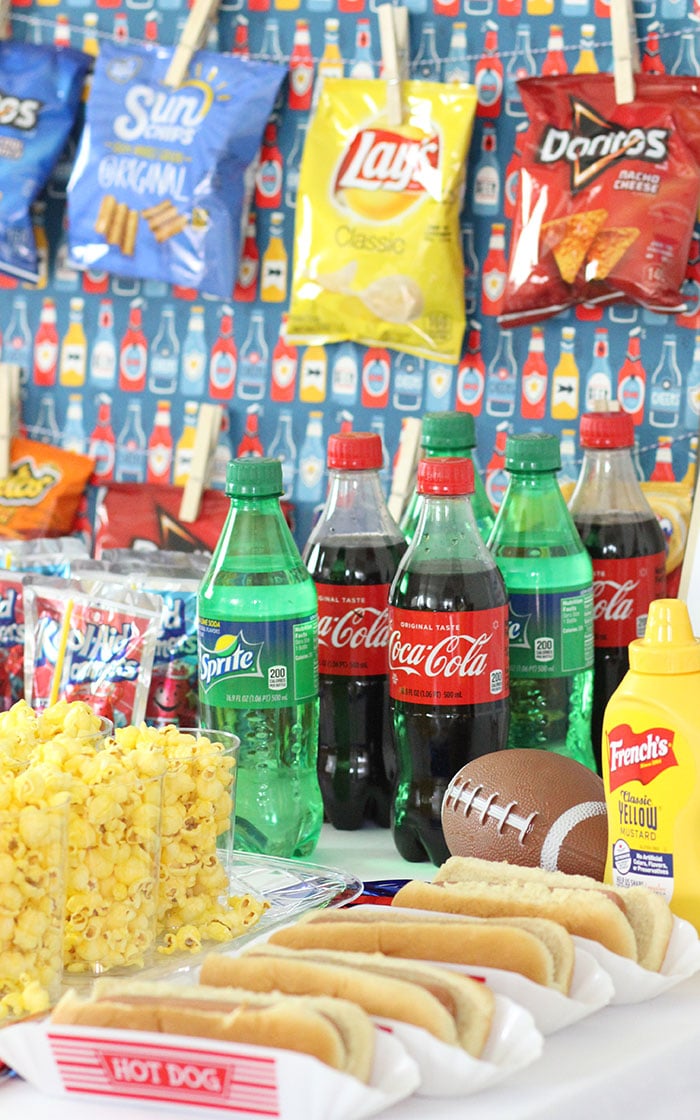 For more ideas, look for foods and beverages that are available in single-serve packages. Think classic football and concession foods. Nuts, pretzels, crackers are all fair game! You can also see what game day products are available now at Family Dollar.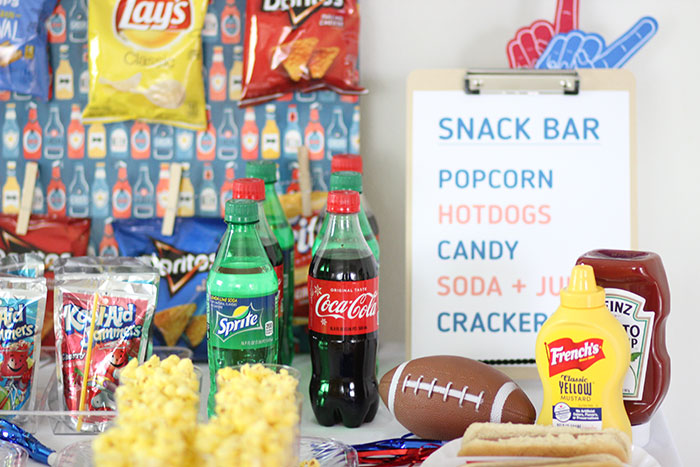 MORE SNACK BAR IDEAS
Sandwich Buffet Ideas with Toppings Galore. Hearty and delish.
More Fun Inspired Concession Style Snack Bar Ideas
Try this nacho style French Fries Bar for a change.