Busy? Less than a couple of weeks until Christmas. My house is piling up with gifts that need to be wrapped and to-do lists. Though all the chaos, it's great to have wholesome snack options on hand for the kiddos (and adults too!). Today, I am sharing a fun and simple idea to include Honey Maid Graham Crackers as a fun and festive treat. This is a post in partnership with Honey Maid, all opinions are my own.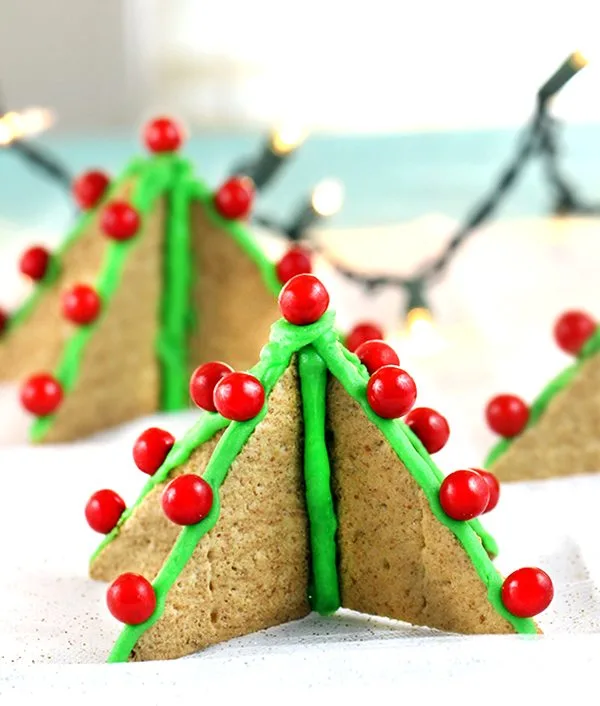 Not that my son really needs a special invitation to eat Honey Maid Graham Crackers as a snack. He's a hungry teen, who will gladly munch on them straight from the box. Hook him up with a tall glass of milk and he's a happy dude. Seriously.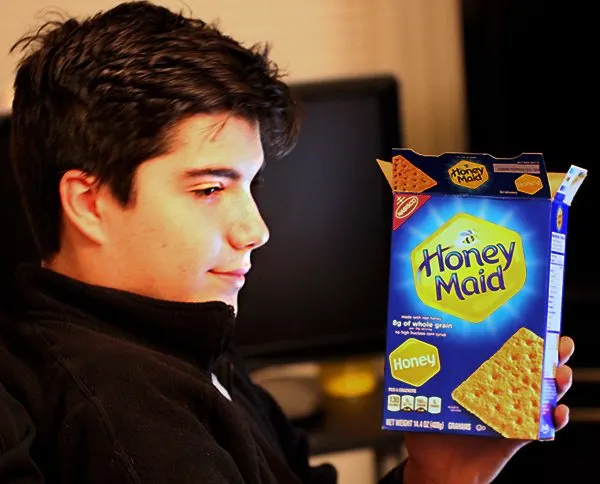 To make something a little extra fun, I visited the Honey Maid website to check out some recipe ideas. I wanted to do something extra fun and festive. I stumbled on these adorable Graham Cracker Christmas Trees. Not only were they unbelievably cute, but they seemed like a fun way to let kids create their own treat and have a little fun!
Here's what you'll need to make these:
For each tree: One full length Graham Cracker, Green Decorating Icing & Small Red Candies
Break the full size graham cracker in half and then "saw" each half diagonally with a knife. (Of course best if an adult does this part!).
Should look like this: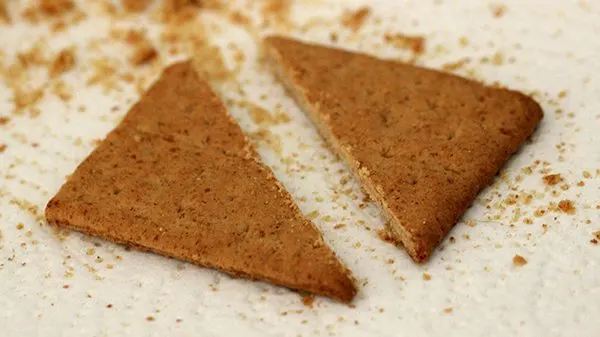 Next, pipe a small amount of icing to the uncut side of each triangle to hold them together. I did this in two parts and then repeated to get those to "half" trees to stick together. Then, I let the icing firm up for about 10-15 minutes. Lastly, ice the "edges" of the tree and press your candy "ornaments" into it. Lastly, I added one red candy to the top by adding another pinch of icing. Let dry completely. Voila! So easy, now you have a fun treat! Let the kids have at it!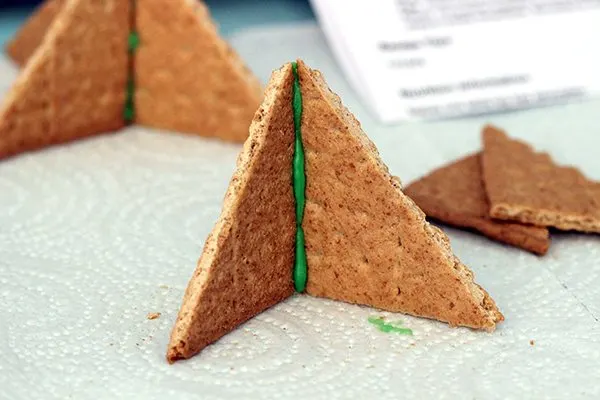 Whatever you're doing this busy time of the year, hopefully you have a chance to sneak in a fun and wholesome snack too! Now on to some MORE fun!
Want to try more recipes? Find more info and wholesome recipe ideas at HoneyMaid.com!
What are your favorite ways to enjoy S'mores?