I have to admit, I'm a recipe addict. I love checking them out, collecting them, trying them. Although, I tend to collect a whole lot more than I actual make them, it's a fun little addiction. I'm sure we're all looking for delicious recipes at this time of the year. Recently, I tried a Creamy Turkey Casserole that calls for ingredients that you'd typically have leftover from the holidays.Add a little secret magic and this is an instant hit. This is a sponsored post. All opinions are my own.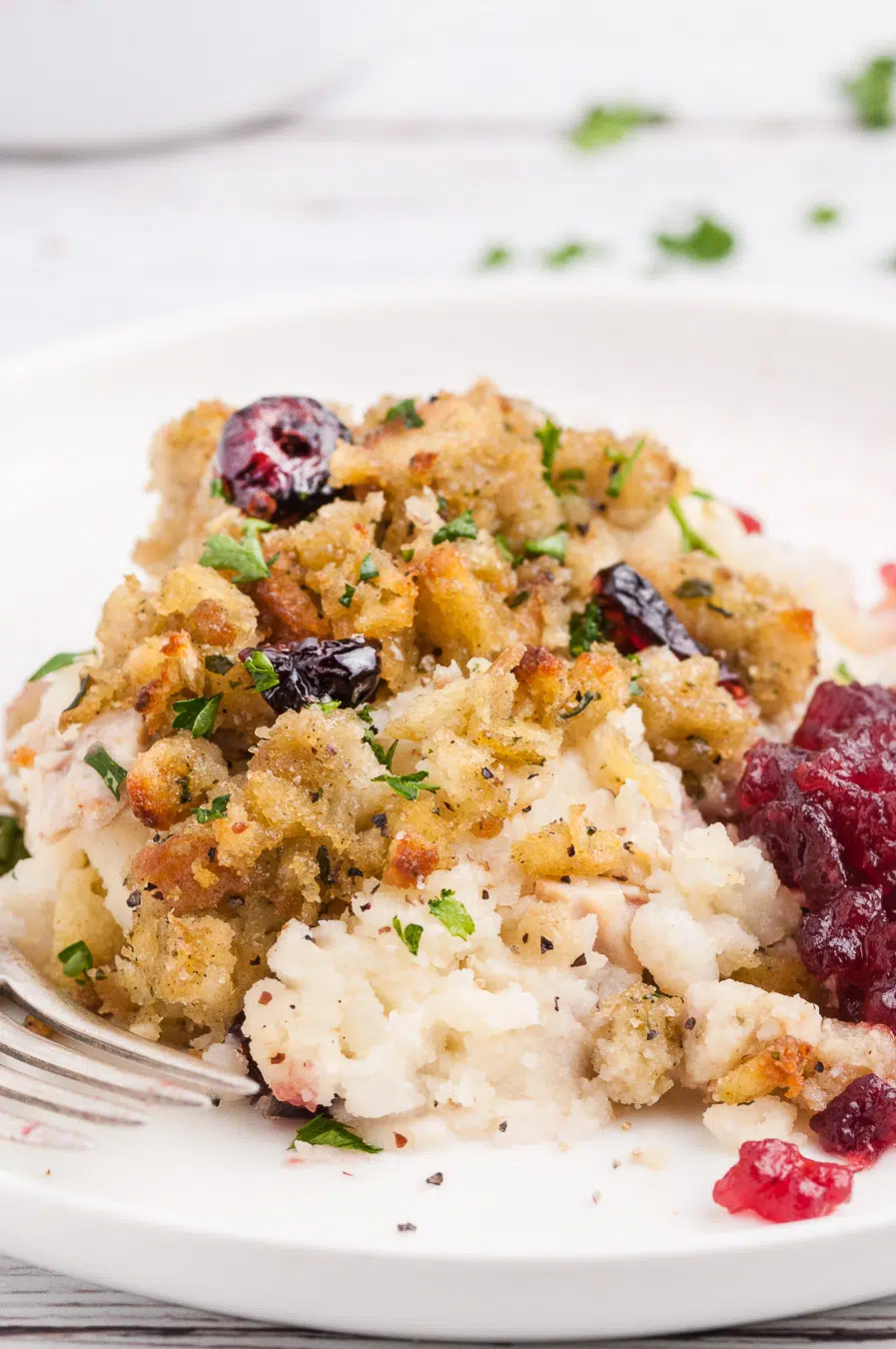 I'm really amazed with how it turned out and how simple it was to make.
Totally tucking this into my giant pile of recipes. It's a keeper!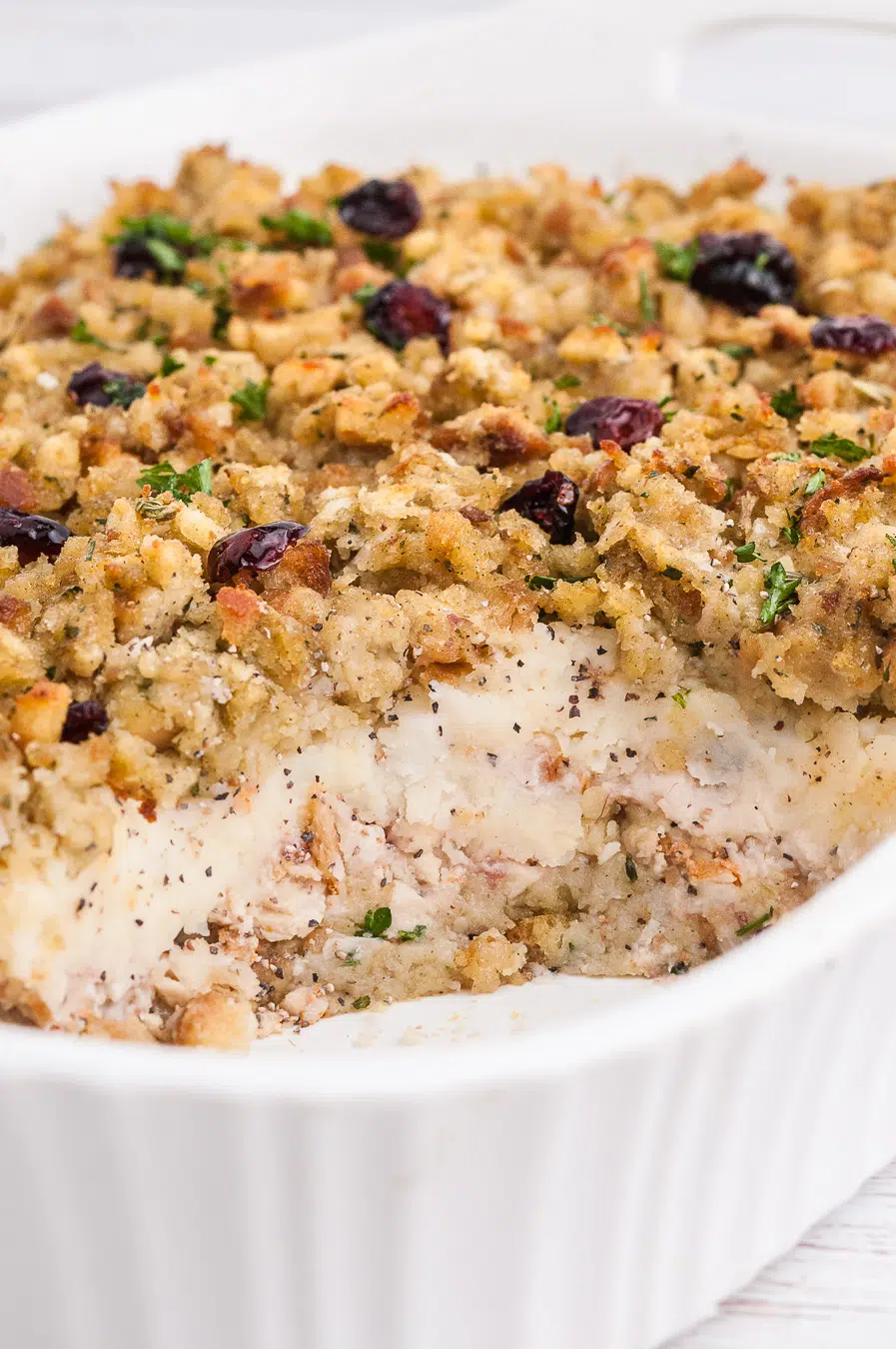 What I really loved about the delicious casserole recipe that I got from their club is that it uses up a ton of leftovers and re-creates something that tastes like the holidays with a twist!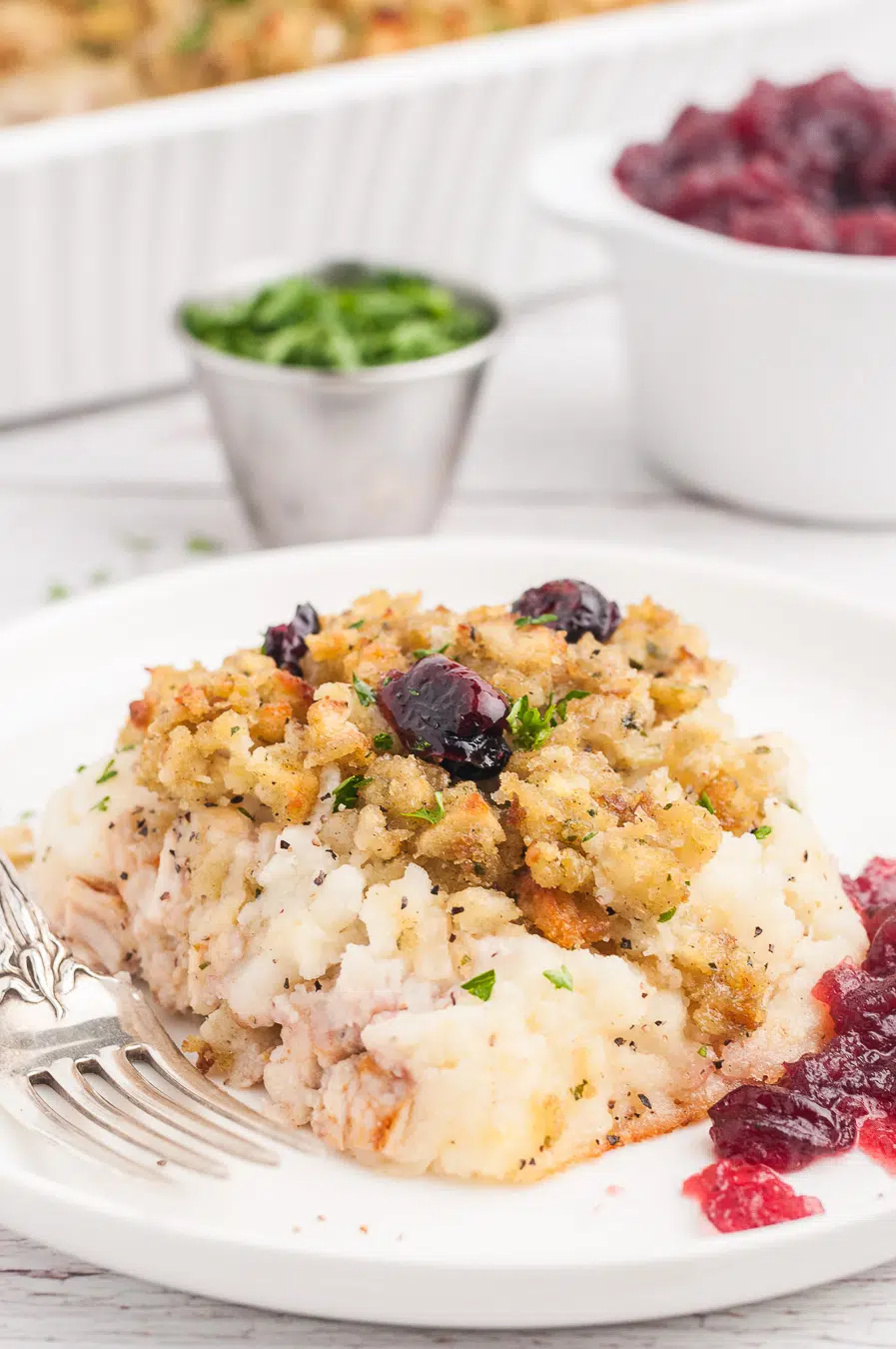 I am convinced that the secret to this amazing casserole is definitely Hellmann's Mayonnaise.
I was surprised recently to learn how moist and tender it can make poultry.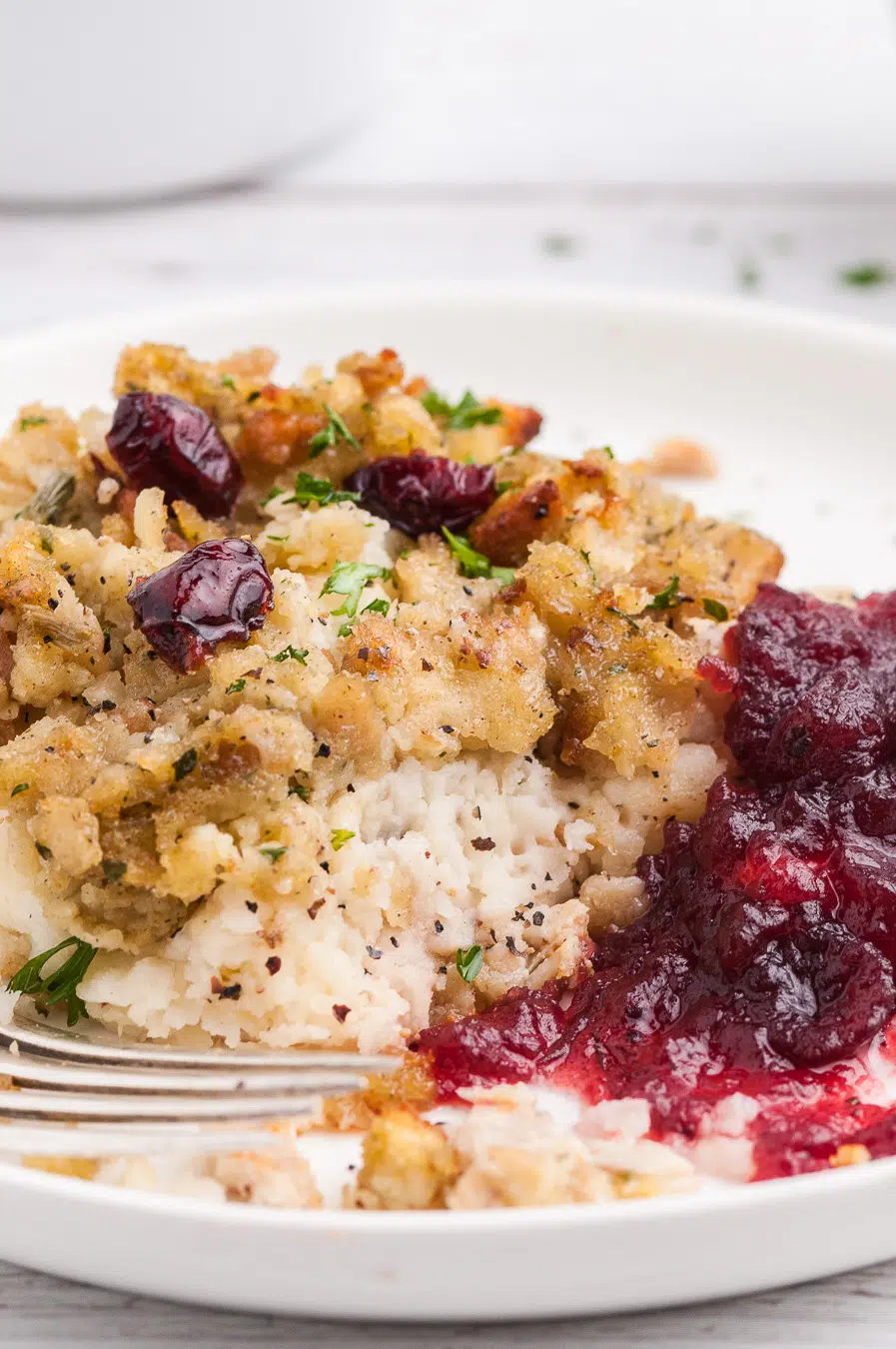 Look at this dreamy meal? And all from leftovers which can get boring real quick. It's like magic.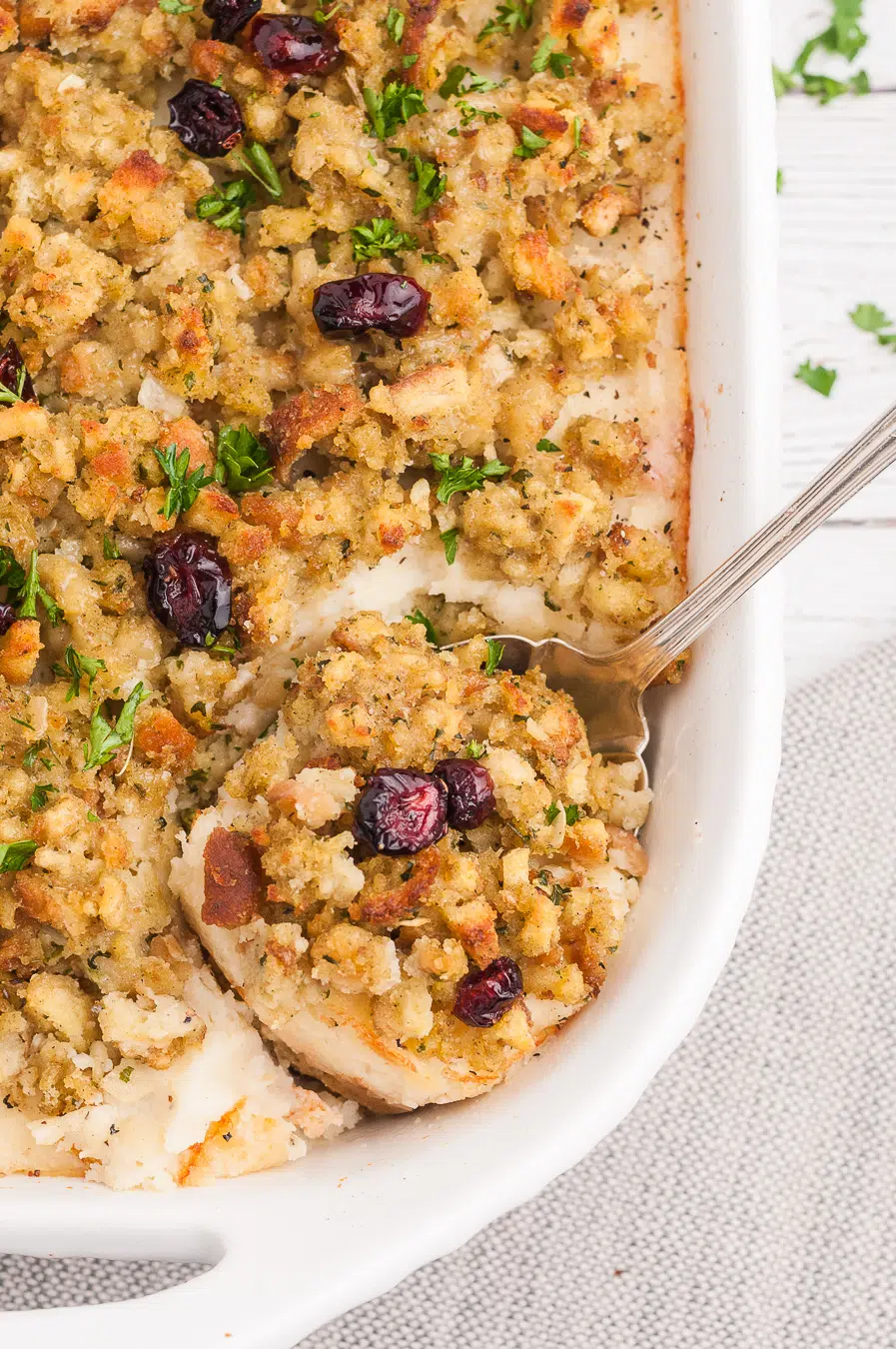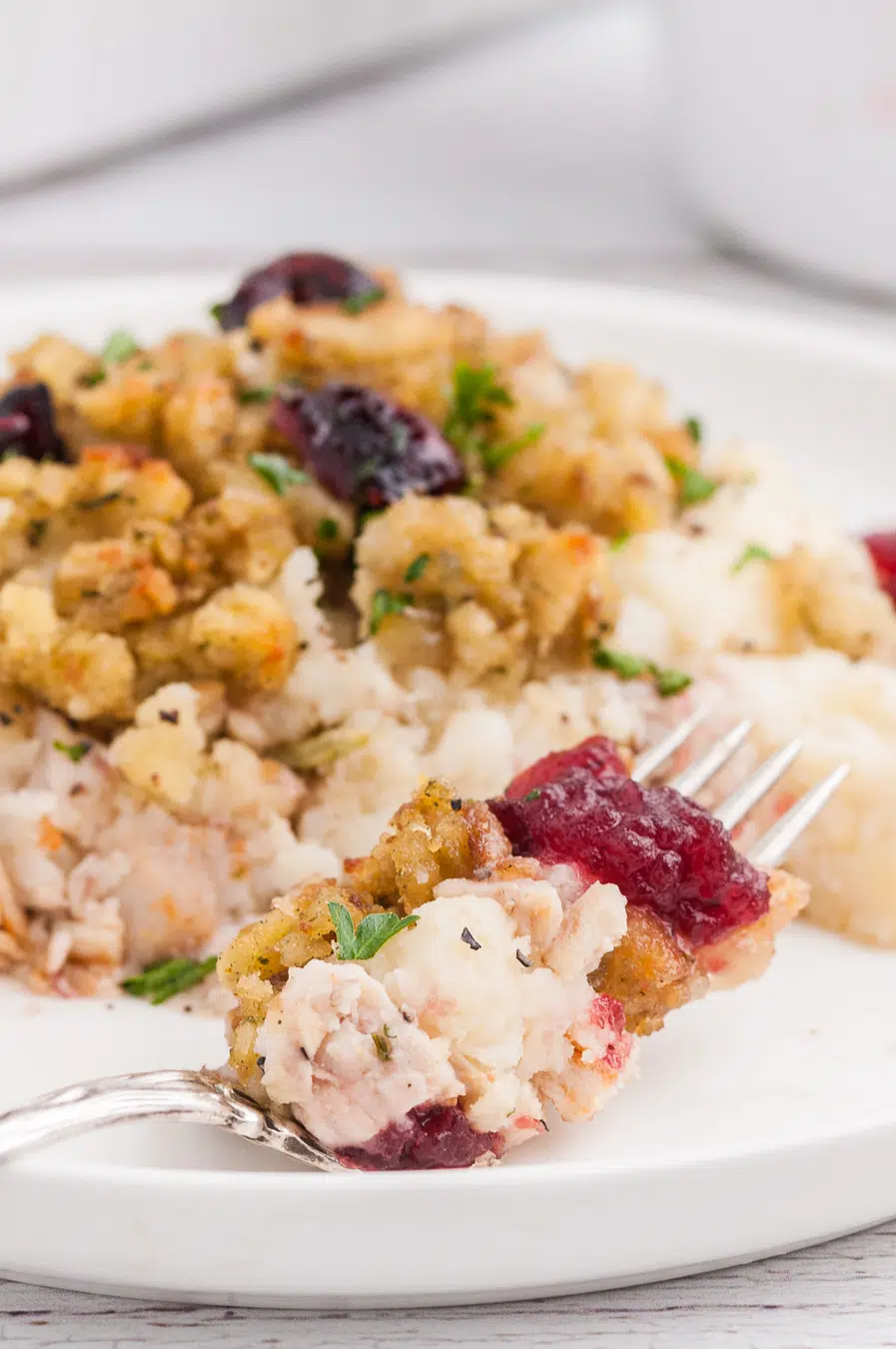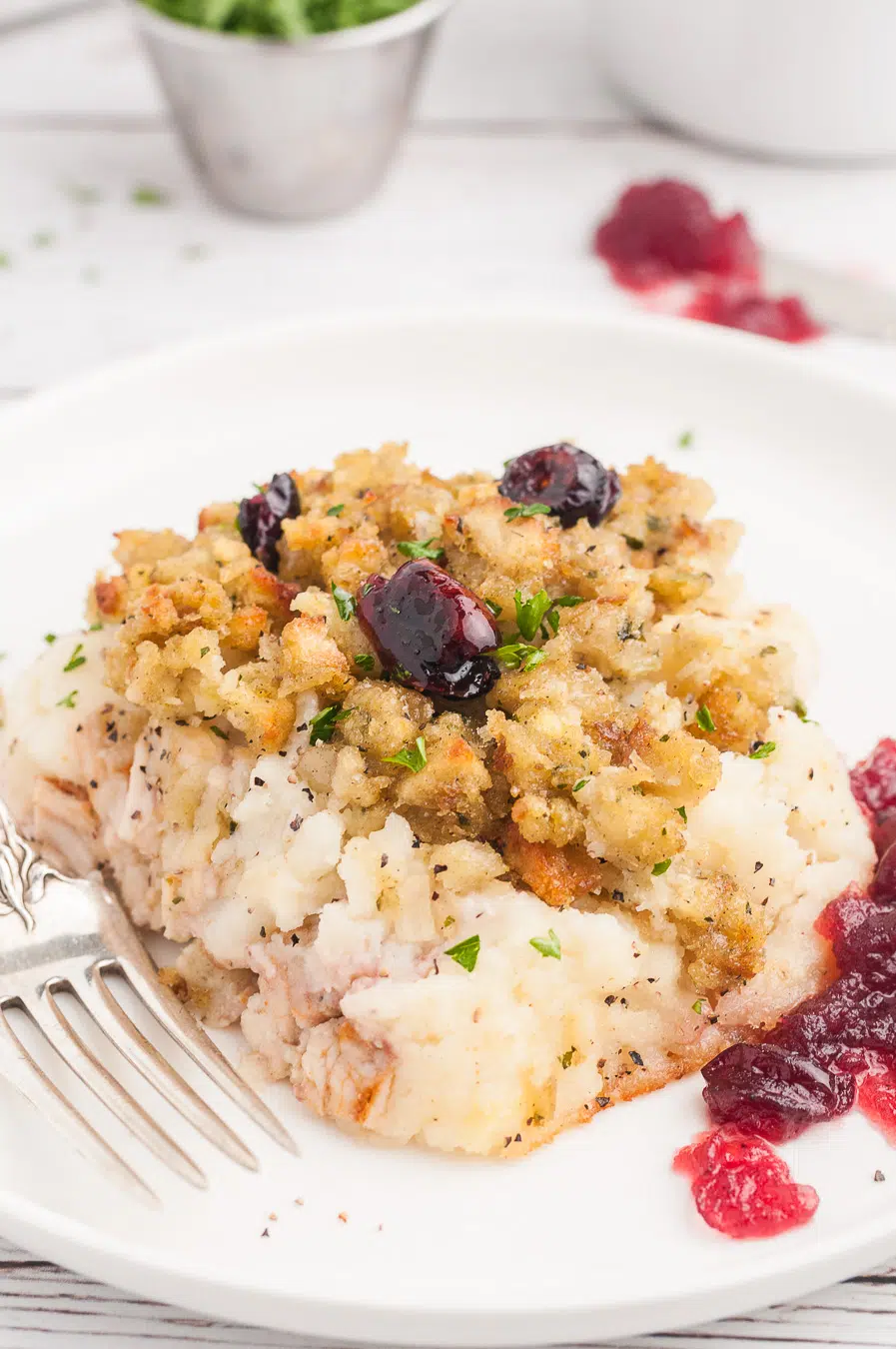 Who would have thought? For this recipe, a layer of the mayo and whole berry cranberry sauce is mixed together and spread over the turkey. Then a little more is used to mix with mashed potatoes along with some mozzarella cheese.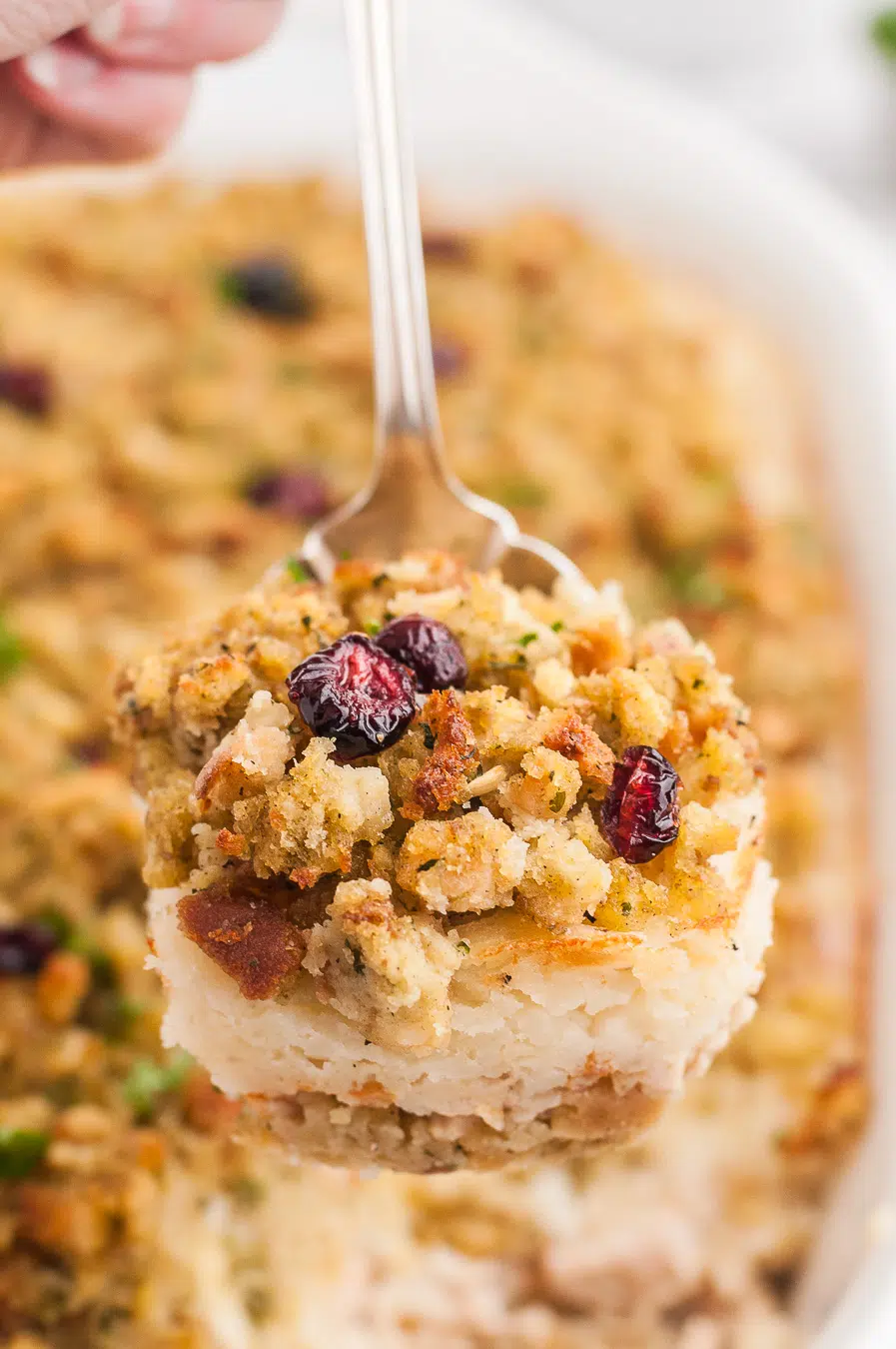 Now, although this recipe is for 6 servings, apparently my husband thinks it's more like 3. So you might want to be prepared for this to be gobbled up. You might want to make a two or three of these casseroles if you can!
CREAMY TURKEY CASSEROLE RECIPE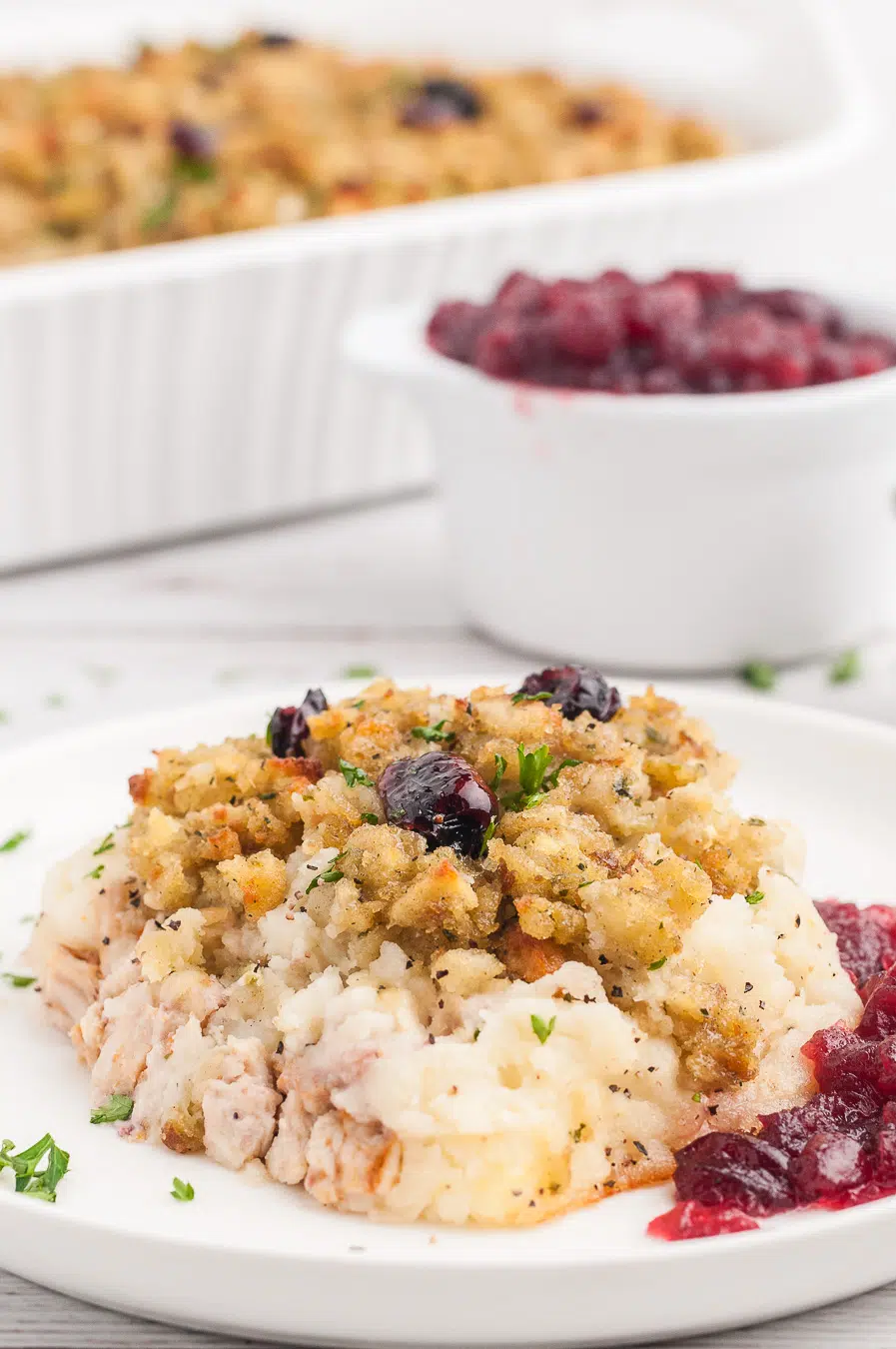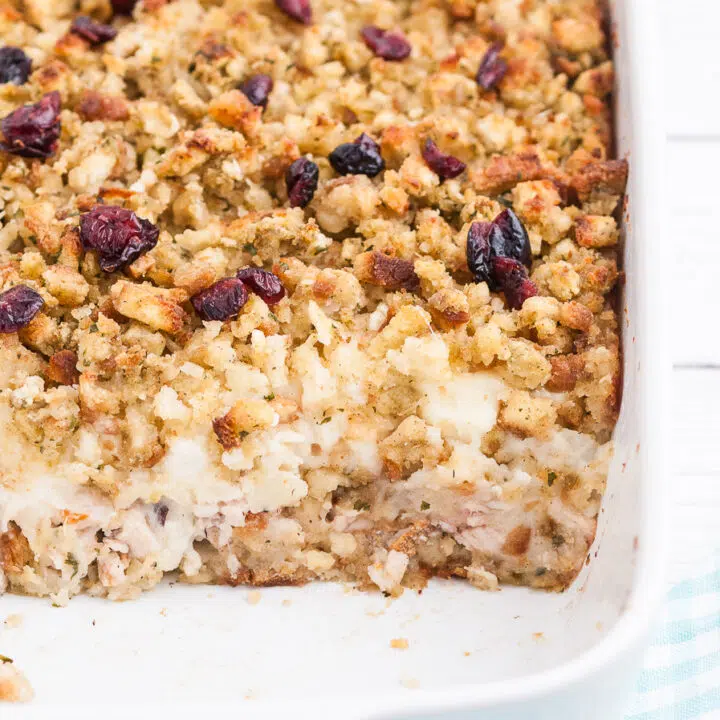 Creamy Turkey Casserole
Turkey casserole made with Thanksgiving leftovers. Stuffing, mashed potatoes and moistened turkey with mayonnaise and cranberry sauce.
Ingredients
4 cups prepared Stuffing, divided
1 lb. coarsely chopped cooked Turkey (about 4 cups)
¾ cup Hellmann's® Real Mayonnaise, divided
¼ cup fresh whole berry cranberry sauce
2 cups Mashed Potatoes
1 ½ cups Shredded Mozzarella
Fresh dried cranberries for garnish (optional)
Instructions
Preheat oven 375 degrees and spray 9x13 baking dish with cooking spray. Spoon in half of the stuffing and spread evenly; top with turkey.
Combine cranberry sauce with ¼ cup of the Hellmann's® Real Mayonnaise, then spread evenly over turkey.
Combine remaining mayonnaise with mashed potatoes and cheese in a large bowl. Spread evenly over other ingredients and top with remaining stuffing.
Bake 40 minutes or until hot and bubbling in center. Let stand for 10 minutes, then garnish with dried cranberries (optional) and serve.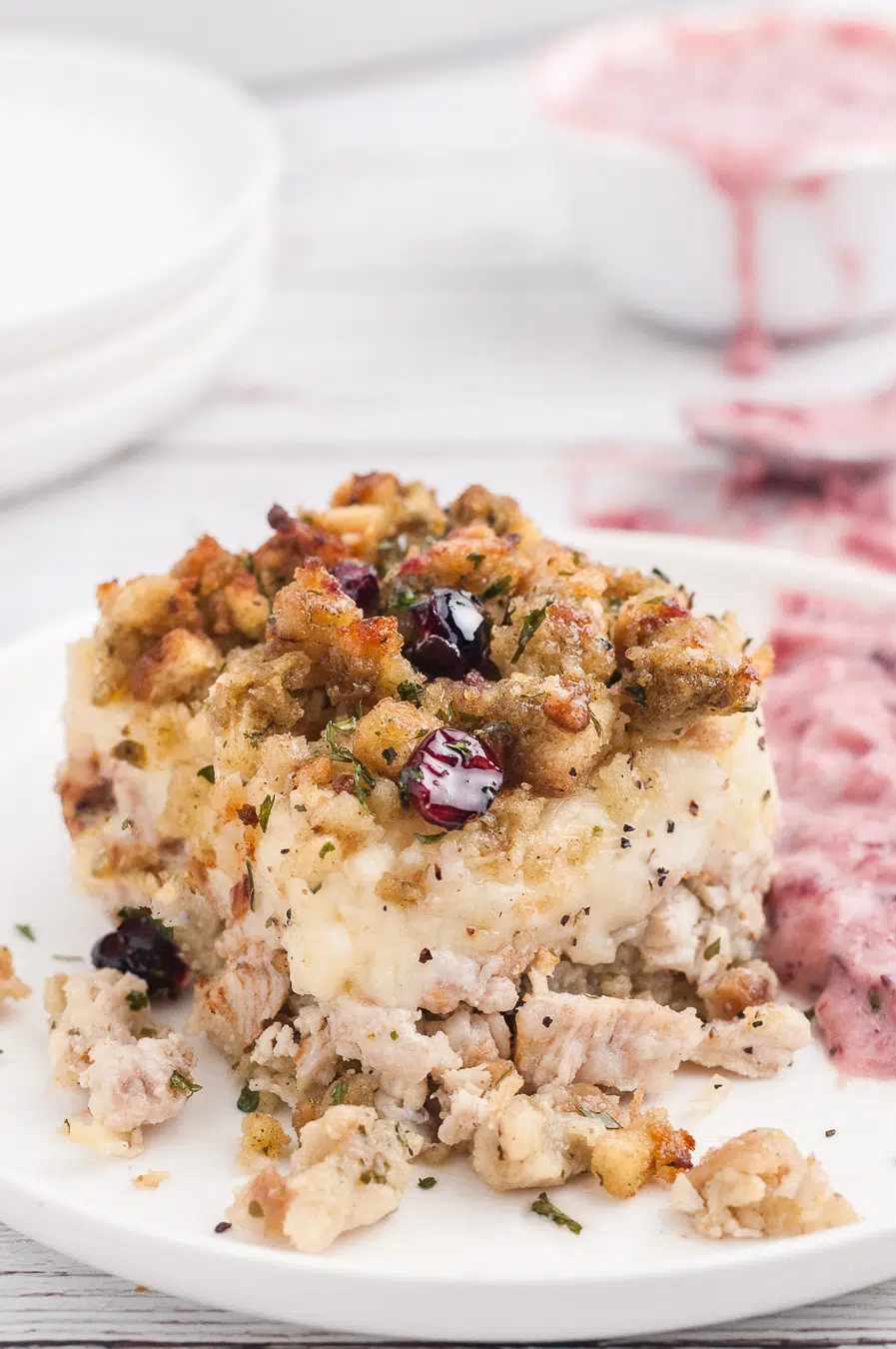 Please use safe handling and cooking procedures when preparing any food.To avoid foodborne illness, the USDA and FDA recommend thoroughly cooking meat, eggs, shellfish, poultry and fish to minimum internal temperatures as measured with a food thermometer. More information is available at www.fightbac.org.