Ready for a monstrous Christmas? We all have a Monster High fan or ten in our lives. These peculiar and addicting characters have found their way into hearts of kids everywhere. From Draculaura to Frankie Stein and Clawdeen Wolf, each character has it's own unique "personality". This post is sponsored by Lunchbox about Monster High toys available at Toys "R" Us.. All opinions are my own.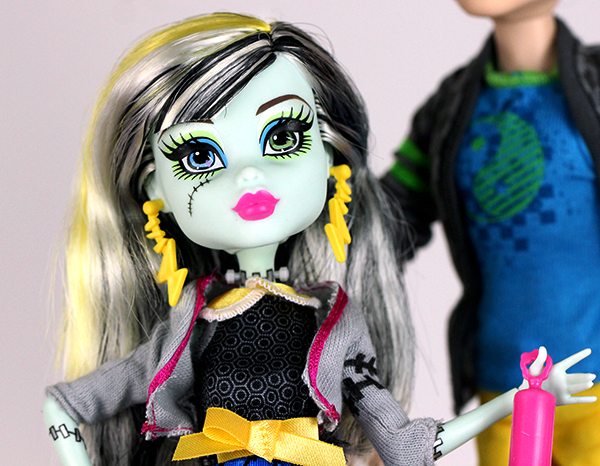 I had the chance to check out the Monster High Picnic Casket Set which features two characters and supplies for a creeptastic picnic. The set comes with the Frankie Stein and Jackson Jekyll dolls which are really well designed for fun imaginative play. I got a kick out of the little gruesome toy "cakes" it comes with. They are green frosted and topped with a spider. Eek. To make the picnic to-die-for, the set comes with a casket shaped picnic basket!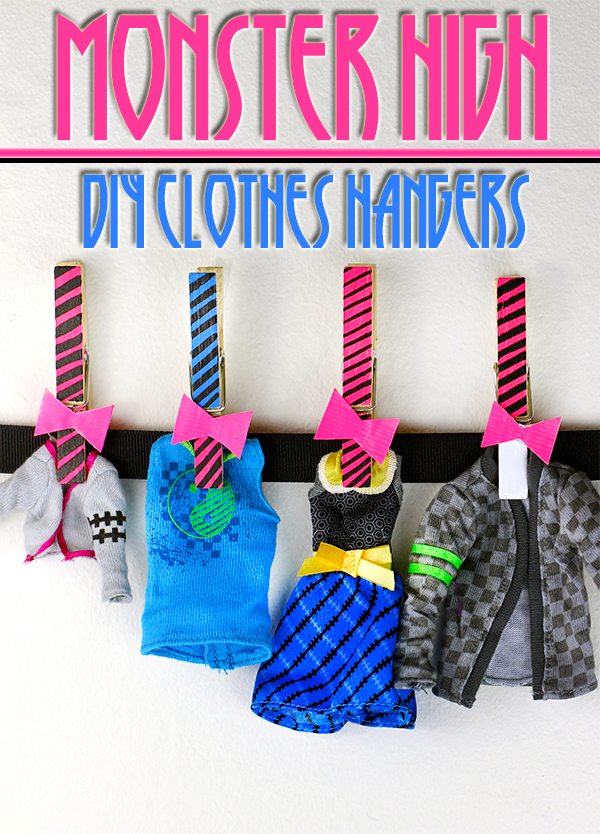 I thought it would be super cute to make some Monster High DIY Clothes Hangers. If your kiddos already have a Monster High collection or if Santa will be helping them start one, it seems like a fun idea to be able hang all the doll clothes up. When I was little, I would always lose one piece to any set. This would have been great for me. You could do a couple of different things. You could hang the clothes on a clothes hanger with the clothespins or string a thick ribbon like I did and tie it to two sturdy ends. To make the actual clothes pins, I "painted" them with paint markers. I love these because you can basically "draw" the design on. Then for the bows, I used bright pink Duck Tape. I took strips and folded them in half so that the sticky sides attach. I cut little bows out of it and then glued them on the clothespins. Of course I tilted them a little to match the Monster High logo. I got a kick out of how they came out. Hope you like them too!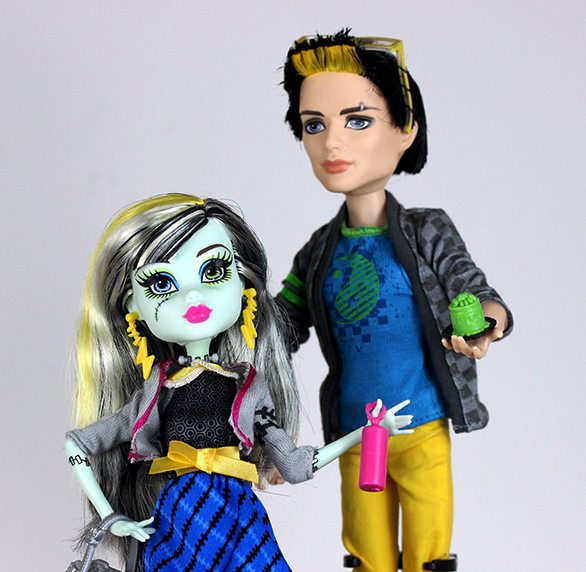 Make this Holiday Special with Toys "R" US
Create a high-voltage New Fears Eve with Frankie Stein totesmazing products!
-Monster High Mansters Gil Webber & Deuce Gorgon
-The Monster High Monster Maker
-Freaky Fusion Frankie Recharge Chamber
-Sprayfiti Fashion Portfolio Set
-Clawdeen Wolf with Fashion Outfit
-Monster High Bike
Enter to win exclusives!
The best part is that you can purchase online and pick up your Monster High gift order at your local Toys "R" Us store.
It's gifting made easy for a spooky Christmas!
Now before you run off to place your order...
Make sure to enter for your chance to win an exclusive Toys "R" Us Monster High Bike and $100 Toys "R" Us Gift Card!!
Do you have Monster High gifts on your holiday shopping list?