Things are busy this time of the year. Let's face it, sometimes we can overlook the things going on around us.  It's a season filled with love and giving, but I think we can do more.  Keep reading to see how you can easily help spread some extra goodness this season with me. Plus get awesome budget friendly easy recipes like Parmesan Crusted Chicken made with Hellmann's! This is a sponsored post by Lunchbox about Holiday Meal Start, all opinions are my own. The Bullseye Design, Target and Target GiftCards are registered trademarks of Target Brands, Inc. Terms and conditions are applied to gift cards. Target is not a participating partner in or sponsor of this offer.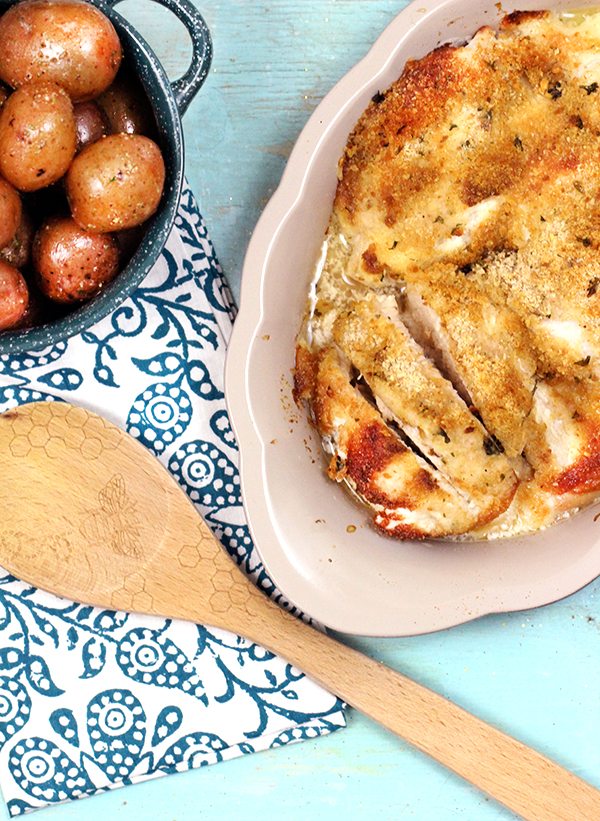 Target and Unilever are Making Meals Happen
Tis' the season of giving; which is why I'd like to invite you to take advantage of Unilever offers to make dinnertime awesome AND help to share a meal too!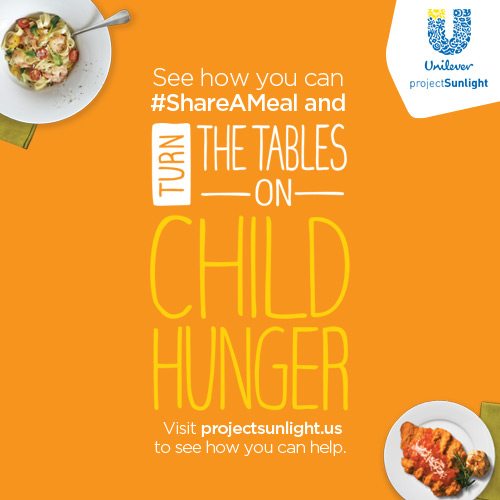 Just a $1 helps provide 9 meals secured by Feeding America on behalf of local food banks.
Unilever is donating a minimum donation of $150,000 to Feeding America! 
Visit projectsunlight.us to see how you can help #ShareAMeal this season!
Plus, get delicious recipes like the Parmesan Crusted Chicken recipe I'm sharing today that uses Hellmann's to make it extra delicious!
I've heard that using Hellmann's while cooking meats really adds moisture, but this was my first time giving it a try. This is one of those recipes I'll be leaning back on time and again. My son and hubby are not very descriptive when I ask them if they like something I made. They both went WAY out of their way to get me to promise that I'll make this again. Since there are only 4 ingredients AND it bakes in 20 minutes, that was an easy promise to make!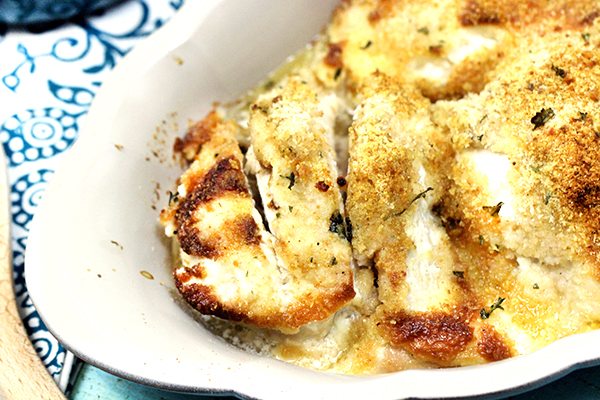 Hellmann's Parmesan Chicken Recipe
Ingredients
1/2 cup Hellmann's or Best Foods Real Mayonnaise
1/4 cup grated parmesan cheese
4 boneless, skinless chicken breast halves (about 1-1/4 pounds)
4 teaspoons Italian seasoned dry bread crumbs
Directions
Preheat oven to 450 degrees F.
Combine Hellmann's or Best Foods Real Mayonnaise with cheese in medium bowl. Arrange chicken on baking sheet. Evenly top with mayonnaise mixture, then sprinkle with bread crumbs.
Bake 20 minutes or until chicken is thoroughly cooked.
Tip: Also terrific with Hellmann's or Best Foods Light Mayonnaise or Hellmann's or Best Foods Canola Cholesterol Free Mayonnaise.
I hope you like this recipe as much as we did!
Which Unilever products will you be stocking up on at Target? What will you make?