Things are busy this time of the year. Let's face it, sometimes we can overlook the things going on around us. That's why it's so important to have recipes like this in your bag of tricks. Get your free time back and kick dinner boredom.
This easy chicken recipe bakes in only 20 minutes and EVERYONE who tries it loves it!
Bonus? This Parmesan Crusted Chicken made with Hellmann's Mayo is budget friendly..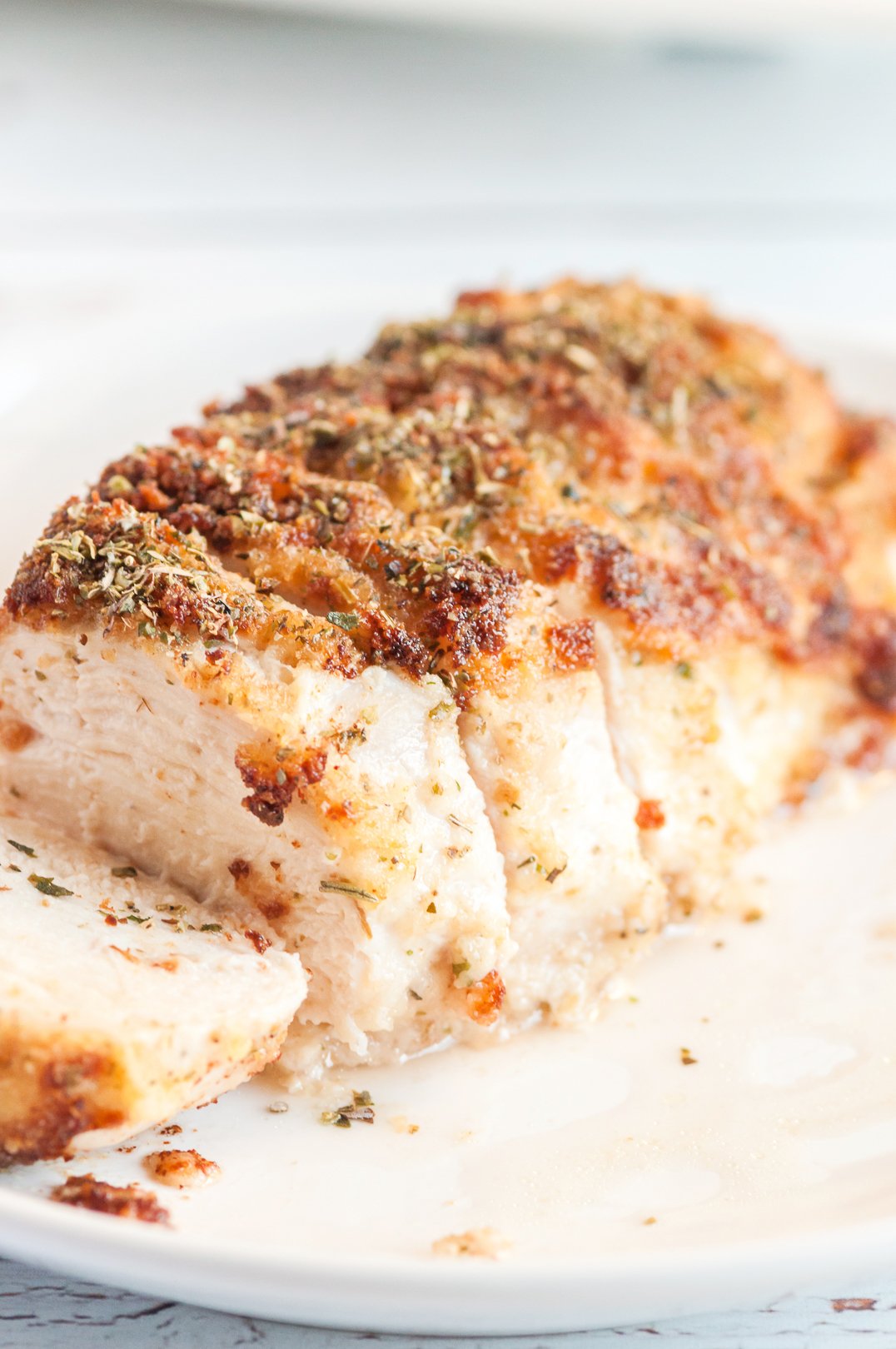 This is one of my family's favorite chicken recipes to date.
The original recipe was provided by Hellmann's.
HELLMANN'S MAYONNAISE CHICKEN RECIPE
Delicious recipes like this Parmesan Crusted Chicken recipe I'm sharing today uses Hellmann's to make it extra delicious!
You have probably heard that mayo tends to make all kinds of recipes extra moist and flavorful.
This simple dinner idea PROVES it's true!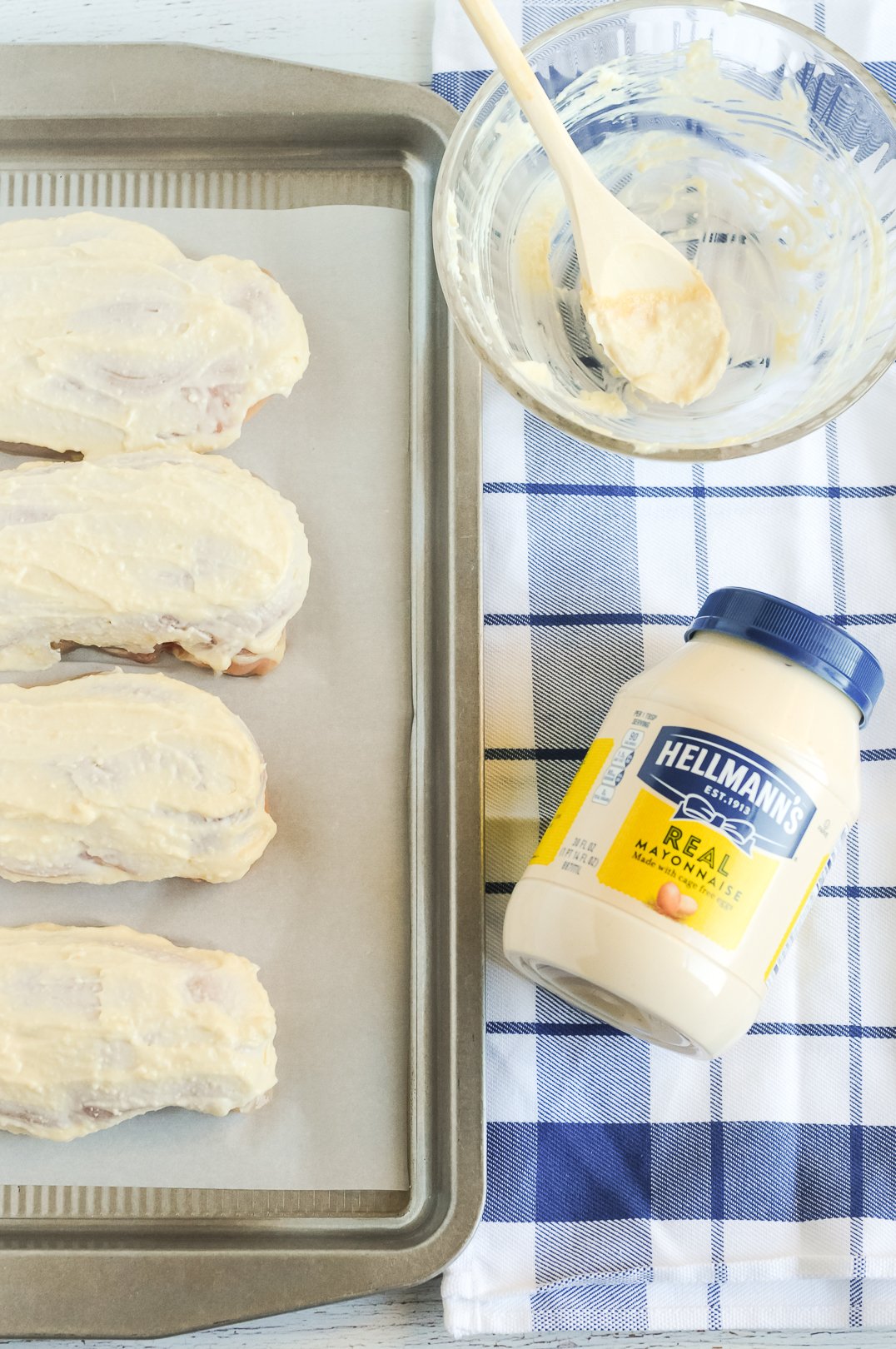 HOW DO YOU MAKE EASY MAYO CHICKEN?
Here is what you need to make this:
Ingredients
Hellmann's or Best Foods Real Mayonnaise
Grated Parmesan cheese
Chicken Breasts
Italian Seasoned Bread Crumbs
A lot of people spell the brand as Hellman, but it's actually Hellmann's.
It's also the same product as Best Foods mayo in case you live in another part of the country.
I've heard that using Hellmann's specifically adds moisture to meats, but this actual recipe was my first time giving it a try. It really does add an element of flavor and moisture that is like none other.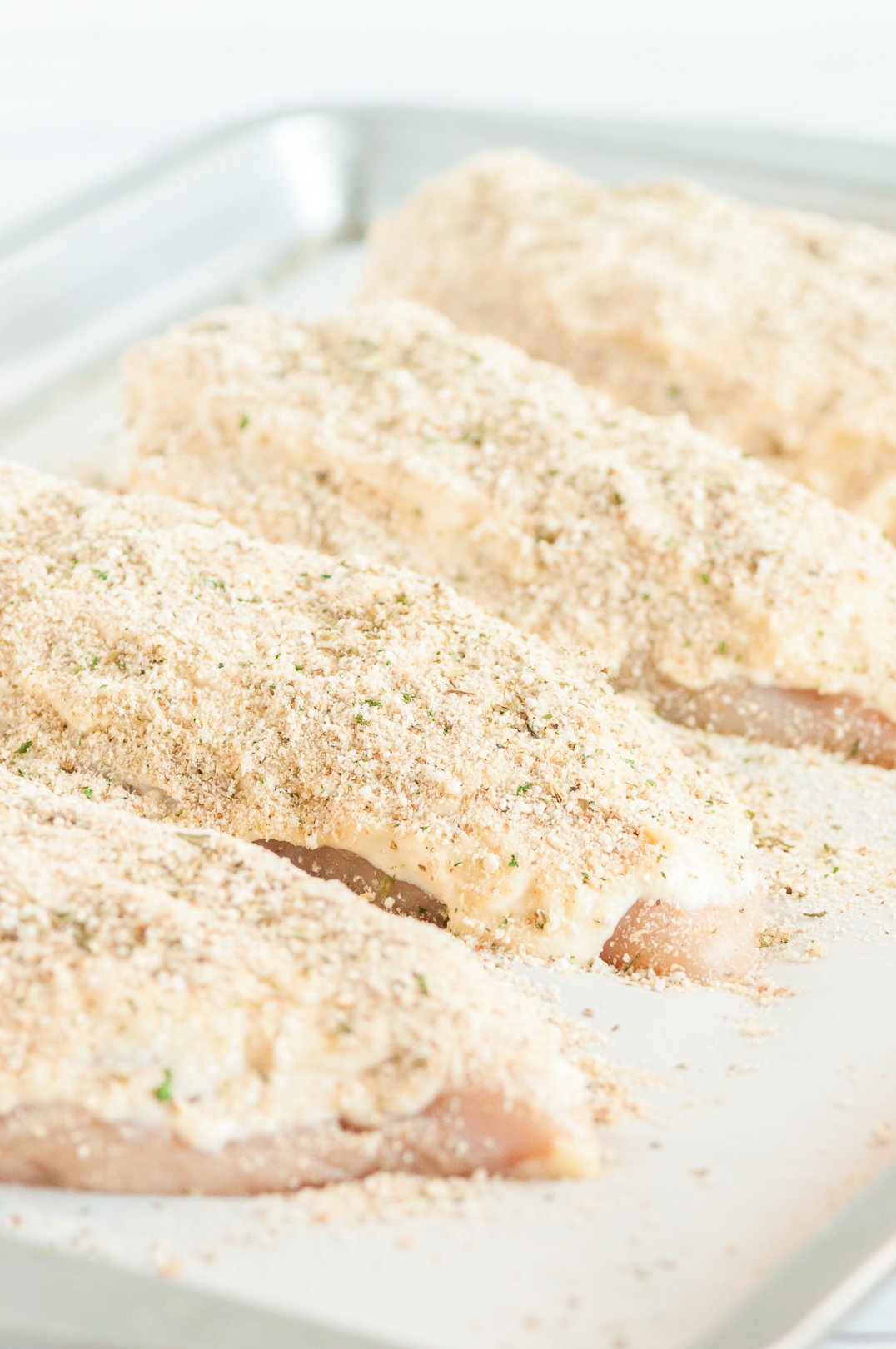 This is one of those recipes I'll be leaning back on time and again. My son and hubby are not very descriptive when I ask them if they like something I made.
They both went WAY out of their way to get me to promise that I'll make this again.
Since there are only 4 ingredients AND it bakes in 20 minutes, that was an easy promise to make!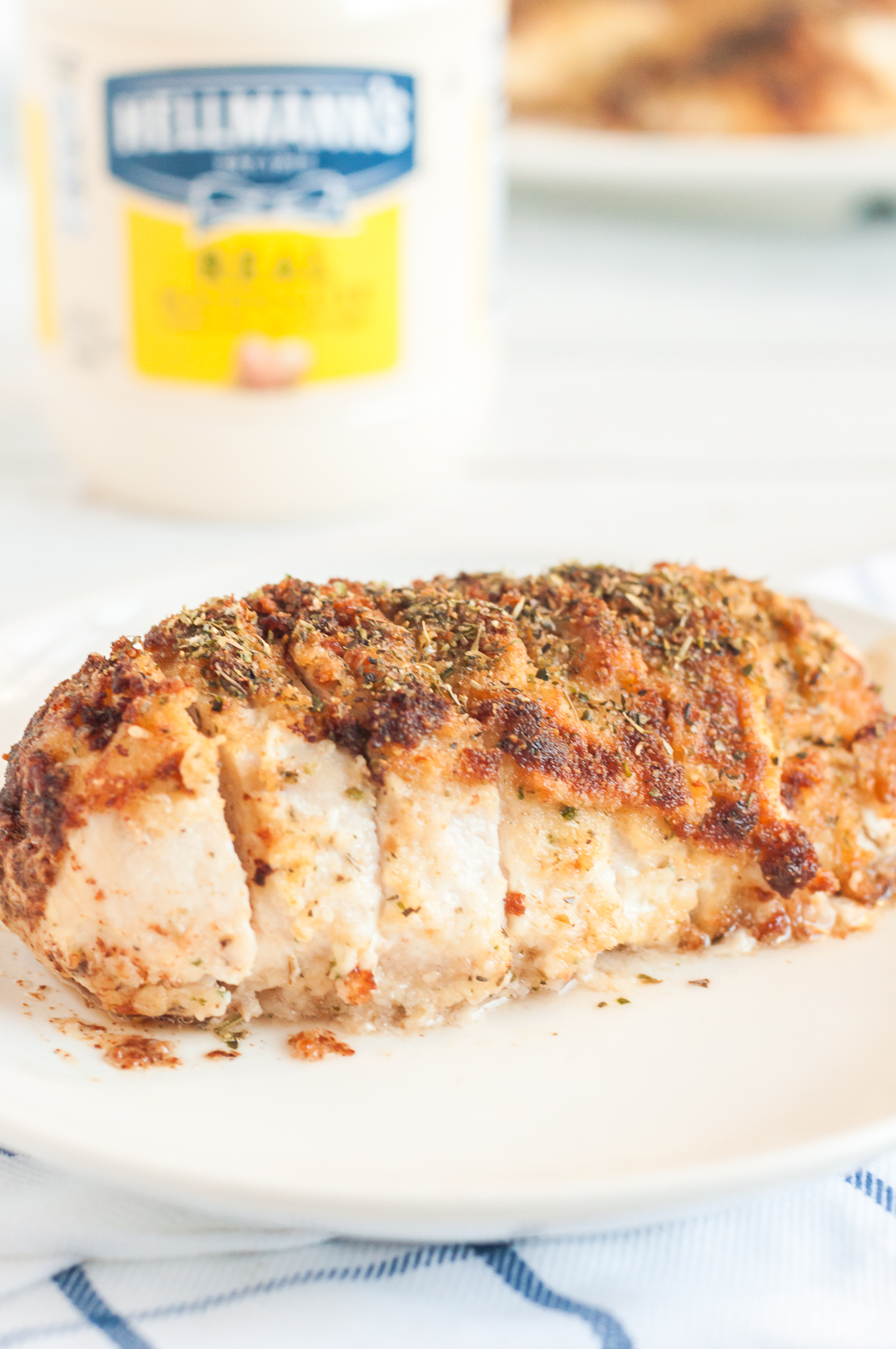 To prepare this recipe, we will literally be slathering chicken with a mixture of mayo, seasoned breadcrumbs and parm cheese.
Then, simply bake for 20 minutes until lightly golden. This recipe is foolproof and perfect!
If you like how easy this recipe, you will also love these other chicken recipes that are also SO easy to prepare:
MORE CRUSTED CHICKEN RECIPES
EASY CHICKEN RECIPES
What are your go-to easy chicken recipes?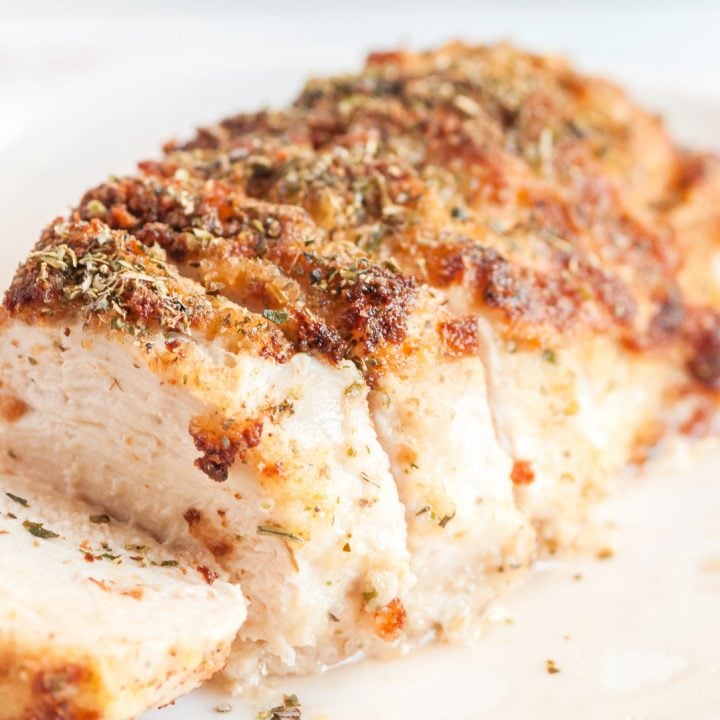 4 Ingredient Parmesan Crusted Chicken Recipe
Easiest Chicken Recipe with a Delicious Parmesan Crust. Bakes in 20 minutes.
Ingredients
½ cup Hellmann's or Best Foods Real Mayonnaise
¼ cup grated Parmesan cheese
4 boneless, skinless chicken breast halves (about 1-¼ pounds)
4 teaspoons Italian seasoned dry bread crumbs
Instructions
Preheat oven to 450 degrees F.
Combine Hellmann's or Best Food Real Mayonnaise with Parmesan cheese in medium bowl.
Arrange chicken on baking sheet.
Evenly top with mayonnaise mixture, then sprinkle with bread crumbs.
Bake 20 minutes or until chicken is thoroughly cooked.
Notes
Tip: Also terrific with Hellmann's or Best Foods Light Mayonnaise or Hellmann's or Best Food Canola Cholesterol Free Mayonnaise. I haven't tried this recipe with any other brand, so let us know if you have and what the outcome was. We would love to hear from you. Thanks.