This is a sponsored post written by me on behalf of Sargento®. All opinions are 100% mine.
When it comes to game day, cheesy and delicious dips are a definite go-to. I love experimenting with different recipe ideas to come up with new and tasty eat to make football watching extra fun. I recently tried a dip idea from the Sargento® Shreds website and it's a big score. I gave it a little extra heat for an added punch and came up with this spicy buffalo chicken dip to share with you today. It's creamy, dreamy and hearty, too! Brace yourself, this is delish one for your party playbook!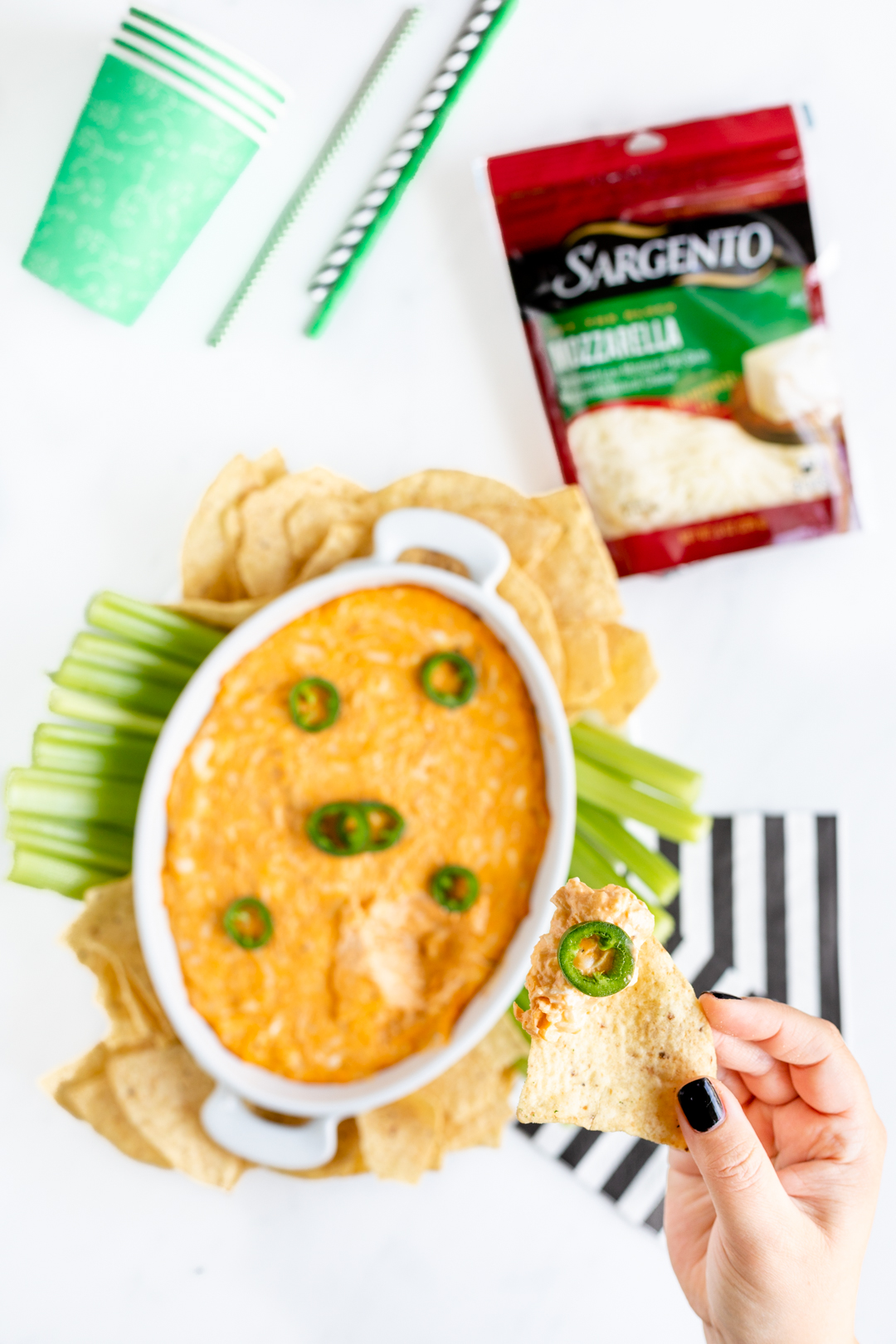 If there's one thing on my weekly Publix shopping list, it's Sargento® Shreds… I have a serious affinity for their Shredded Extra Sharp Cheddar Cheese and we eat it pretty much every single day. But, let's get back to delicious football eats! This recipe is perfect for family football viewing or tailgating parties alike.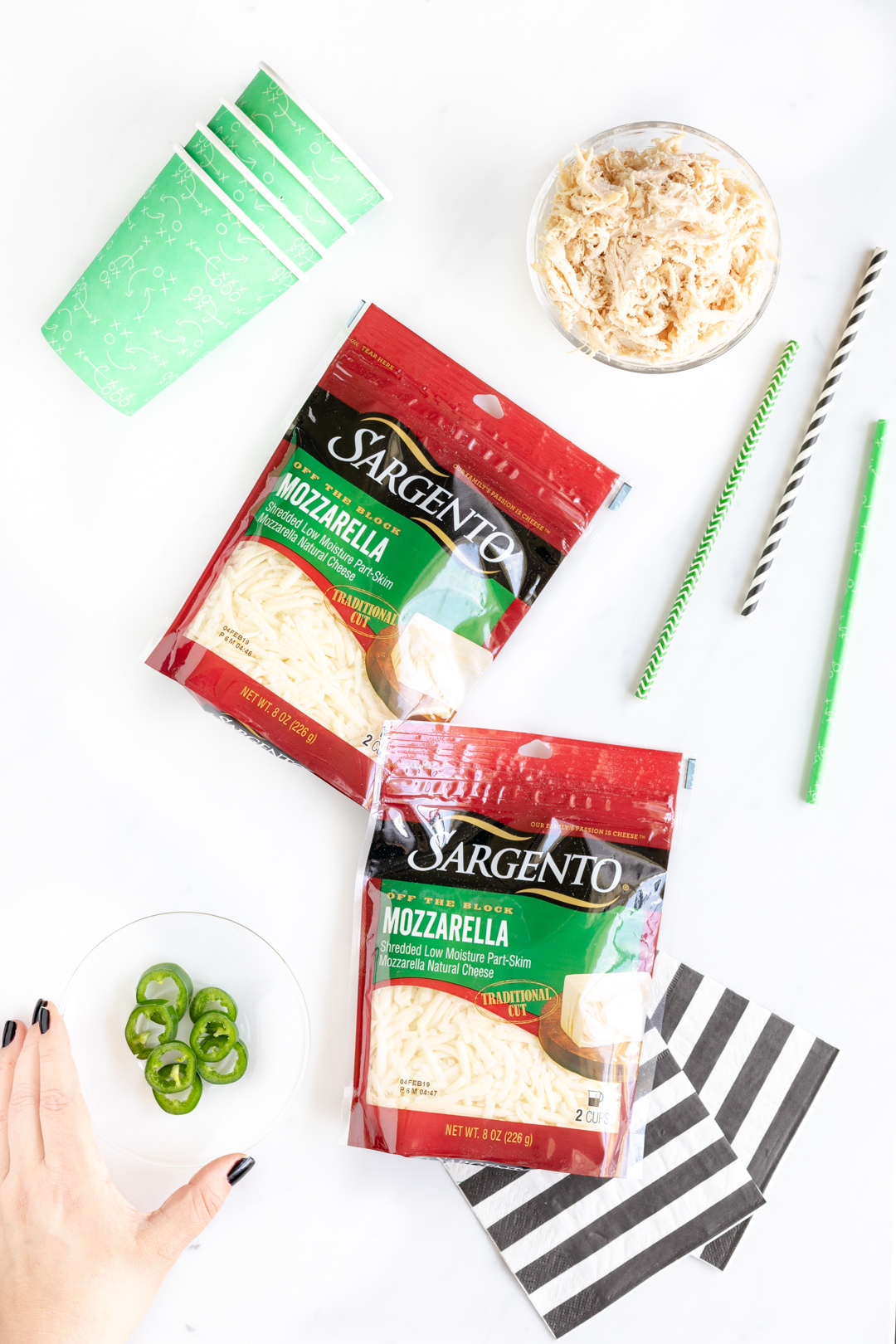 This easy to make dip can be made in under 30 minutes including prep and bake time making this dip a serious keeper.
Spicy Buffalo Chicken Dip Recipe
This recipe is made nice and hearty Sargento® Shredded Mozzarella – Traditional Cut and shredded chicken. I used a ready-to-eat rotisserie chicken that I picked up from Publix and shred it in minutes. This is a great hack to get this recipe done extra fast. After all, we want to enjoy our family and friends… and this dip. We don't want to spend hours in the kitchen. Am I right?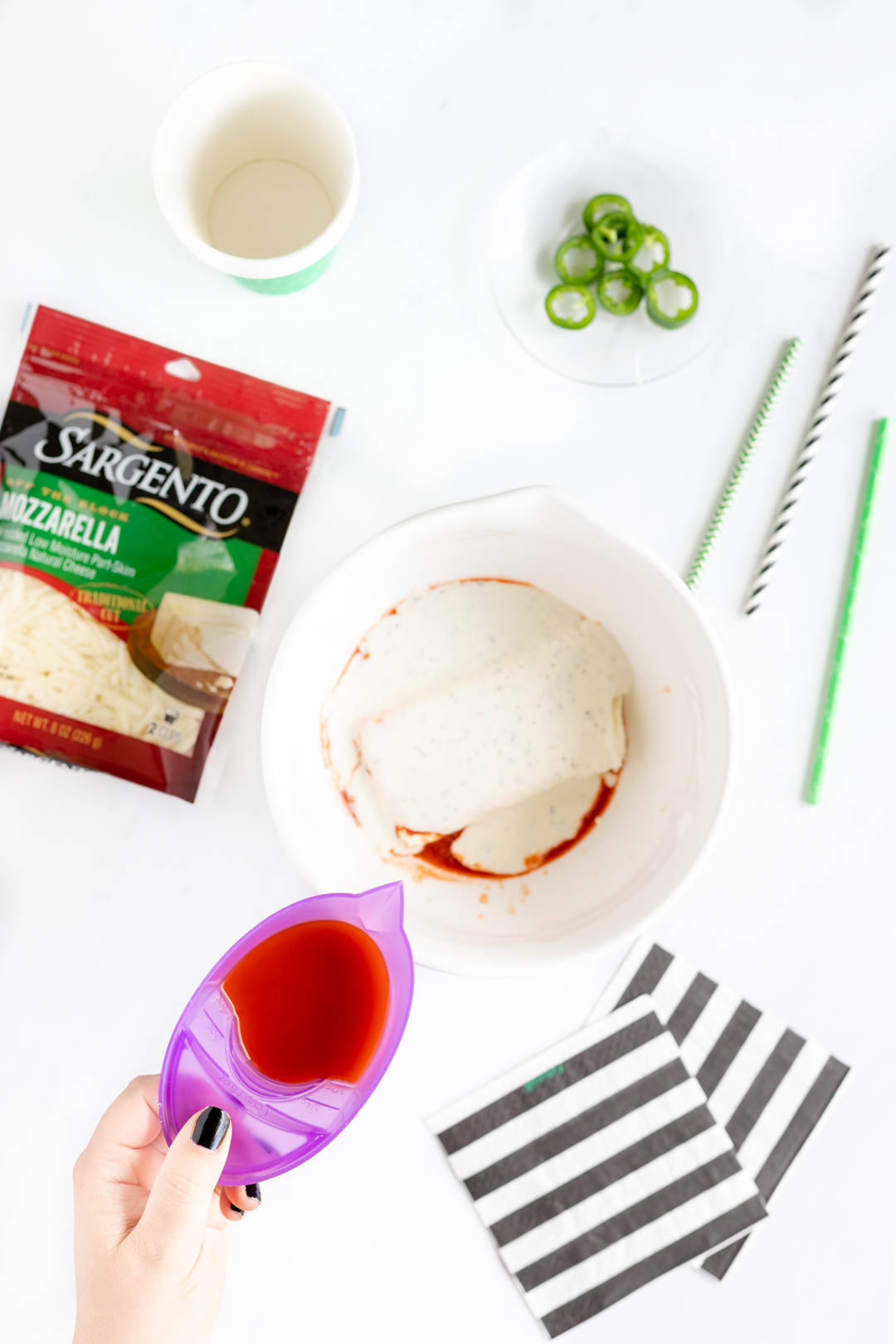 My husband and son practically followed my every move while I made this recipe in anticipation of eating it. I think it was worth every minute of their time. They weren't disappointed at all.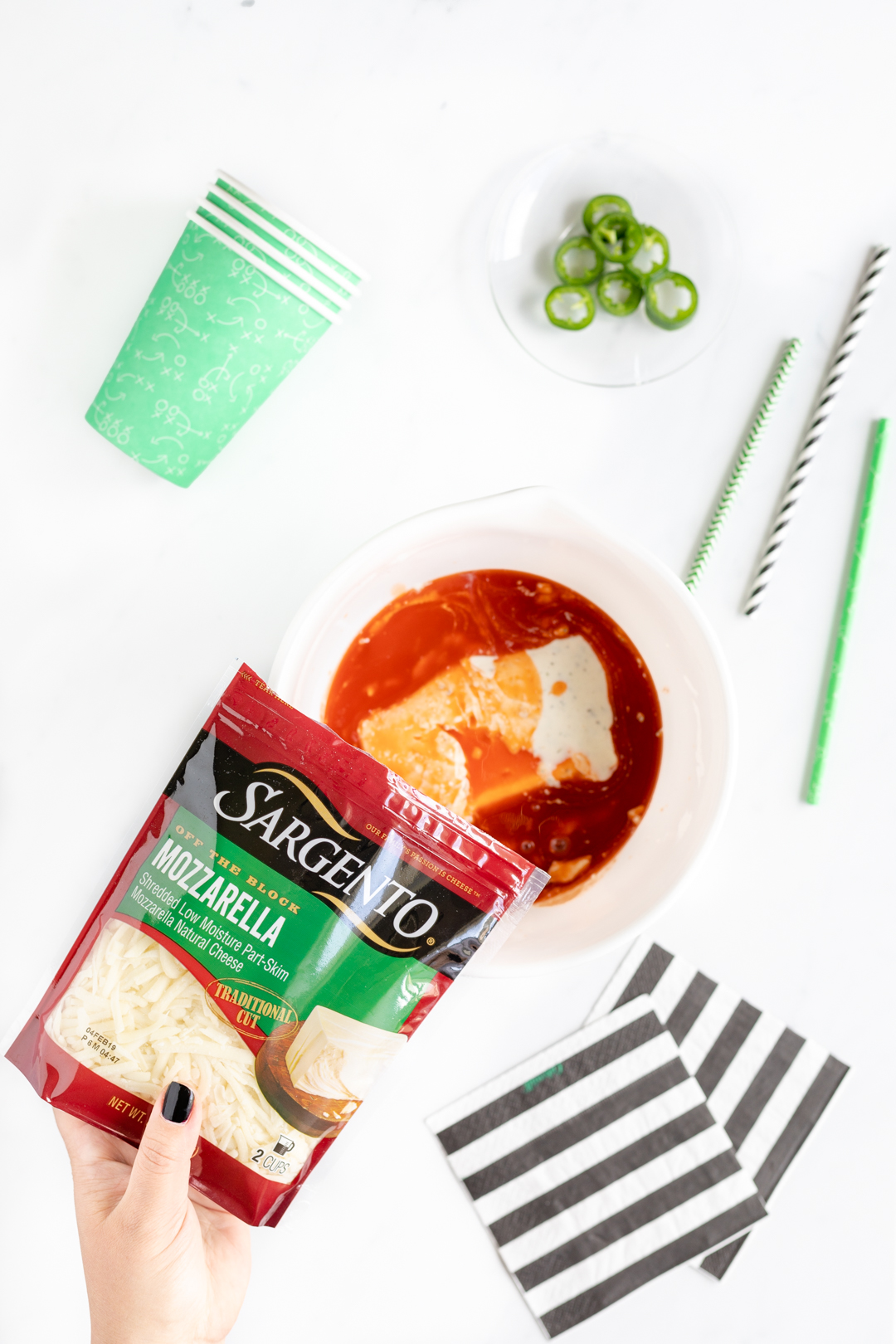 Other ingredients in the original recipe from Sargento includes cream cheese, Buffalo wing sauce and ranch dressing to seal the deal.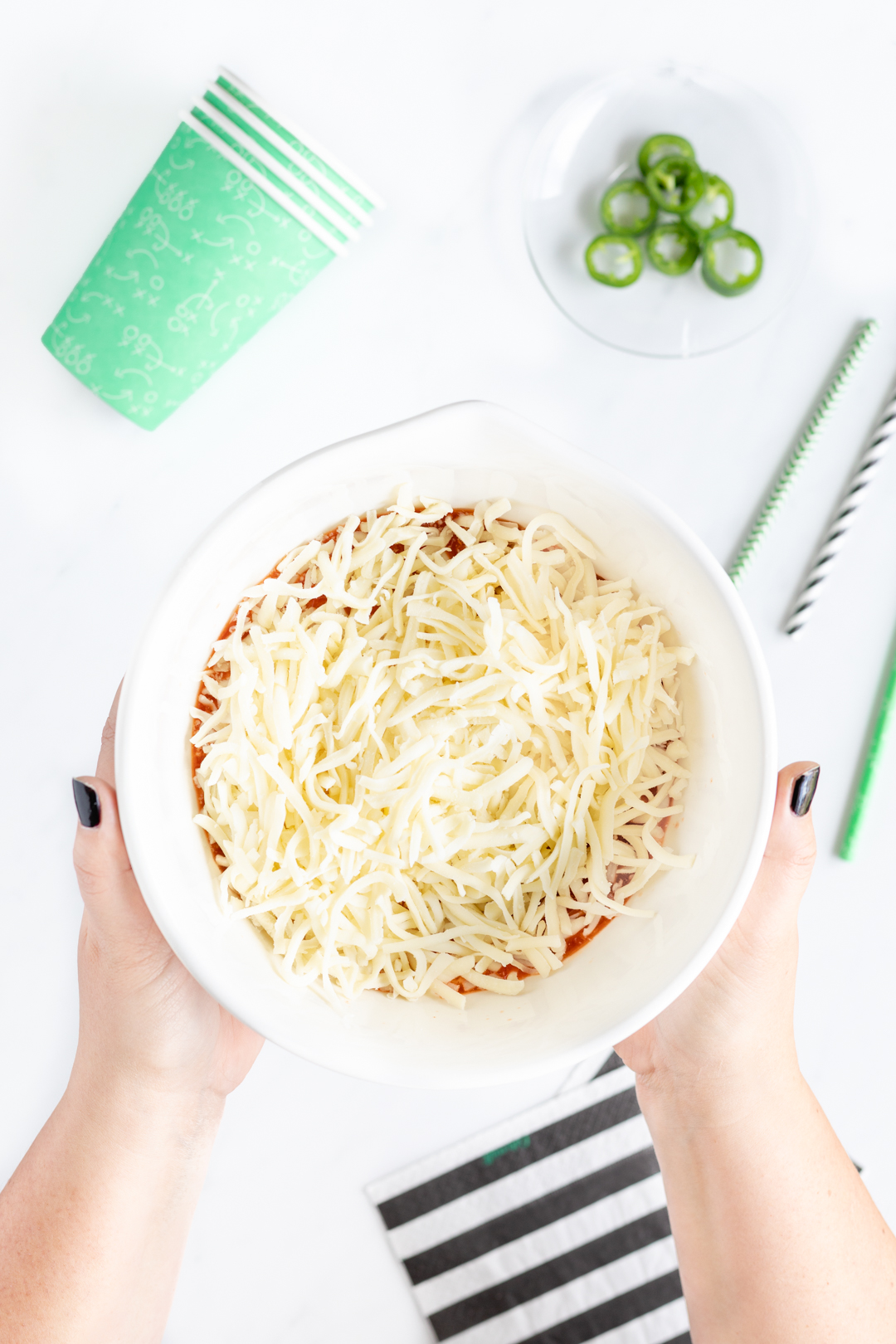 To kick it up a notch, I added a couple of tablespoons of hot sauce and topped the baked dip with sliced jalapeno peppers. You can always skip these add-ons if you don't like the extra heat.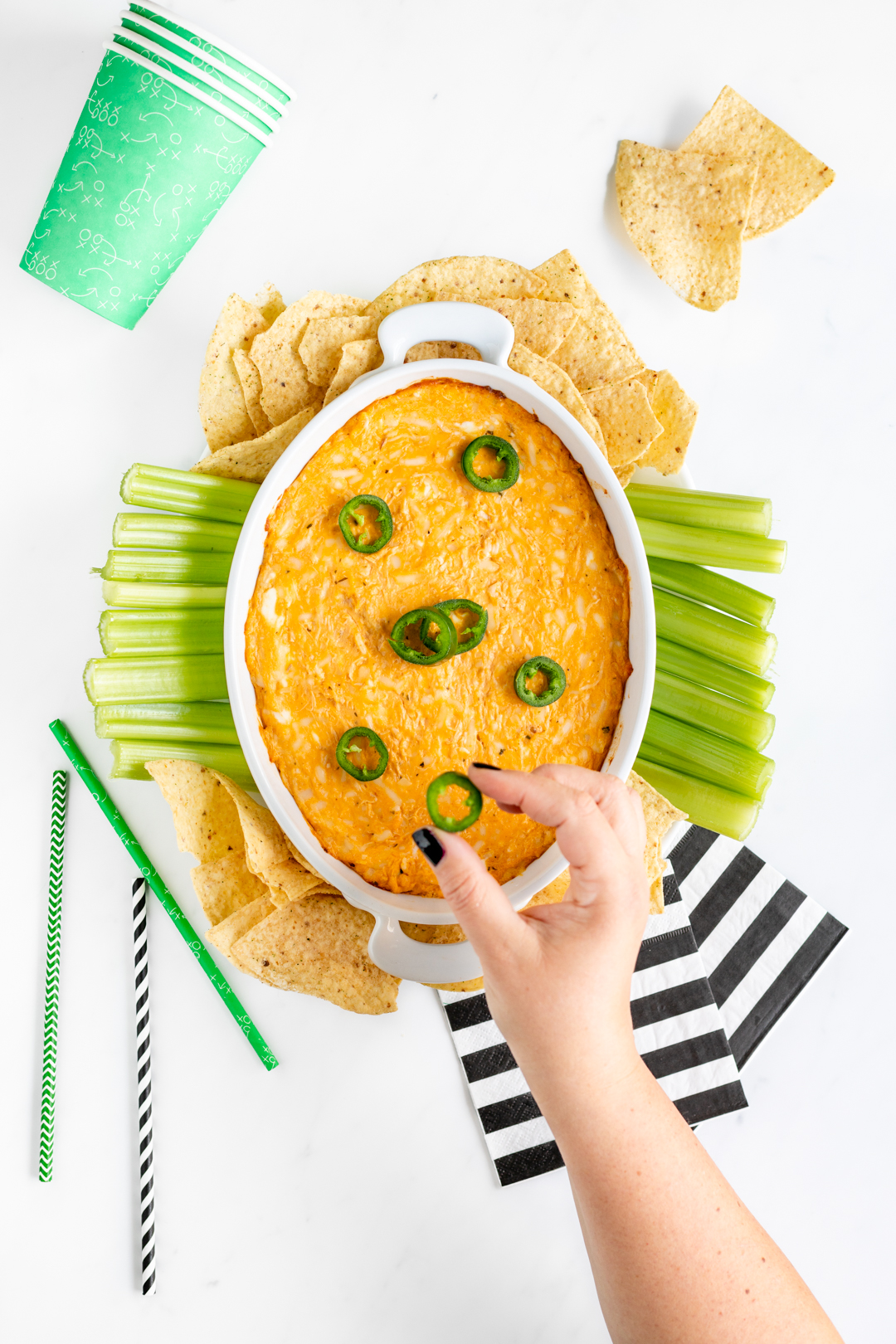 Does your family like spicy foods, too?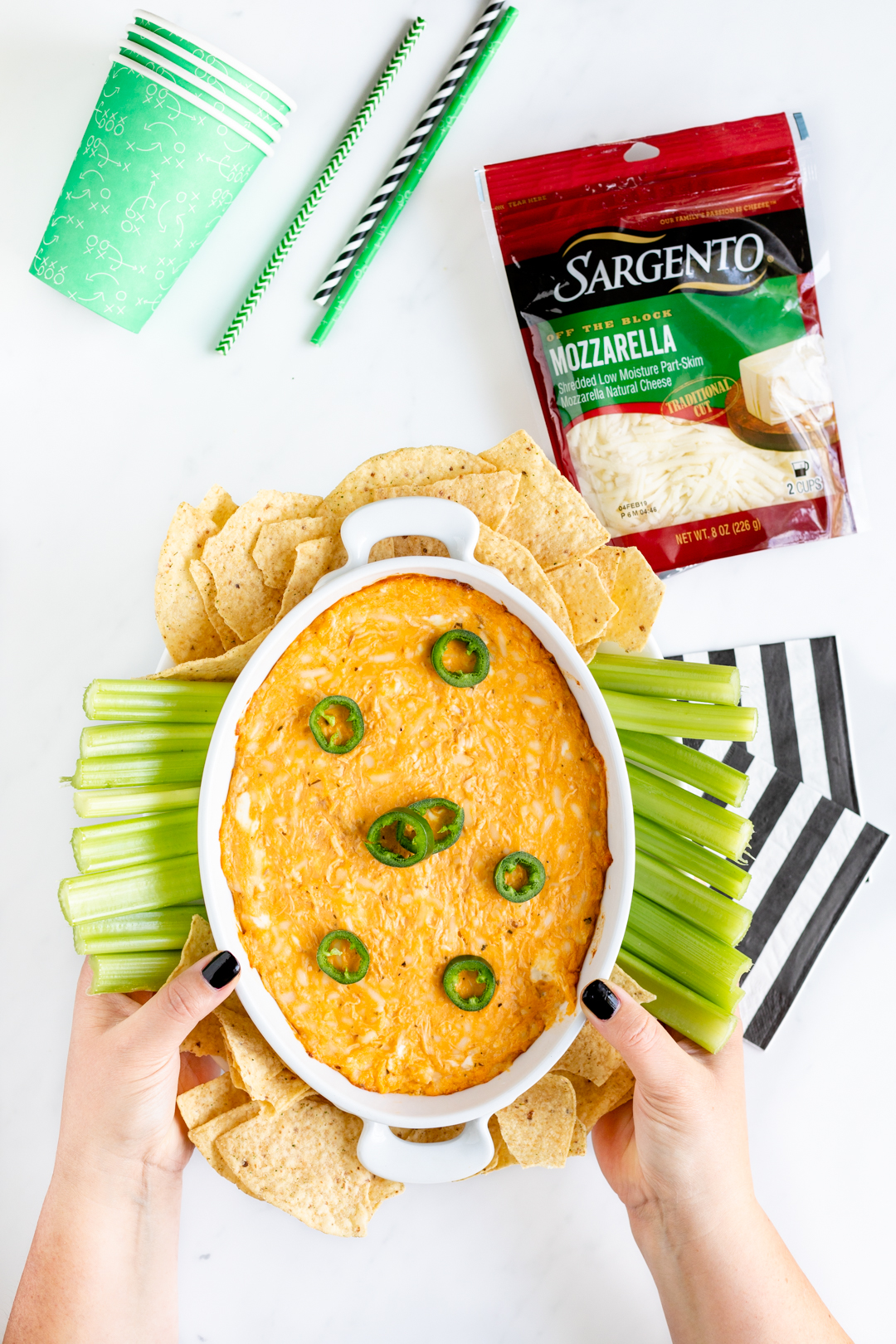 Serve this delicious dip with celery sticks and tortilla chips for the perfect crunch to compliment this recipe. Enjoy!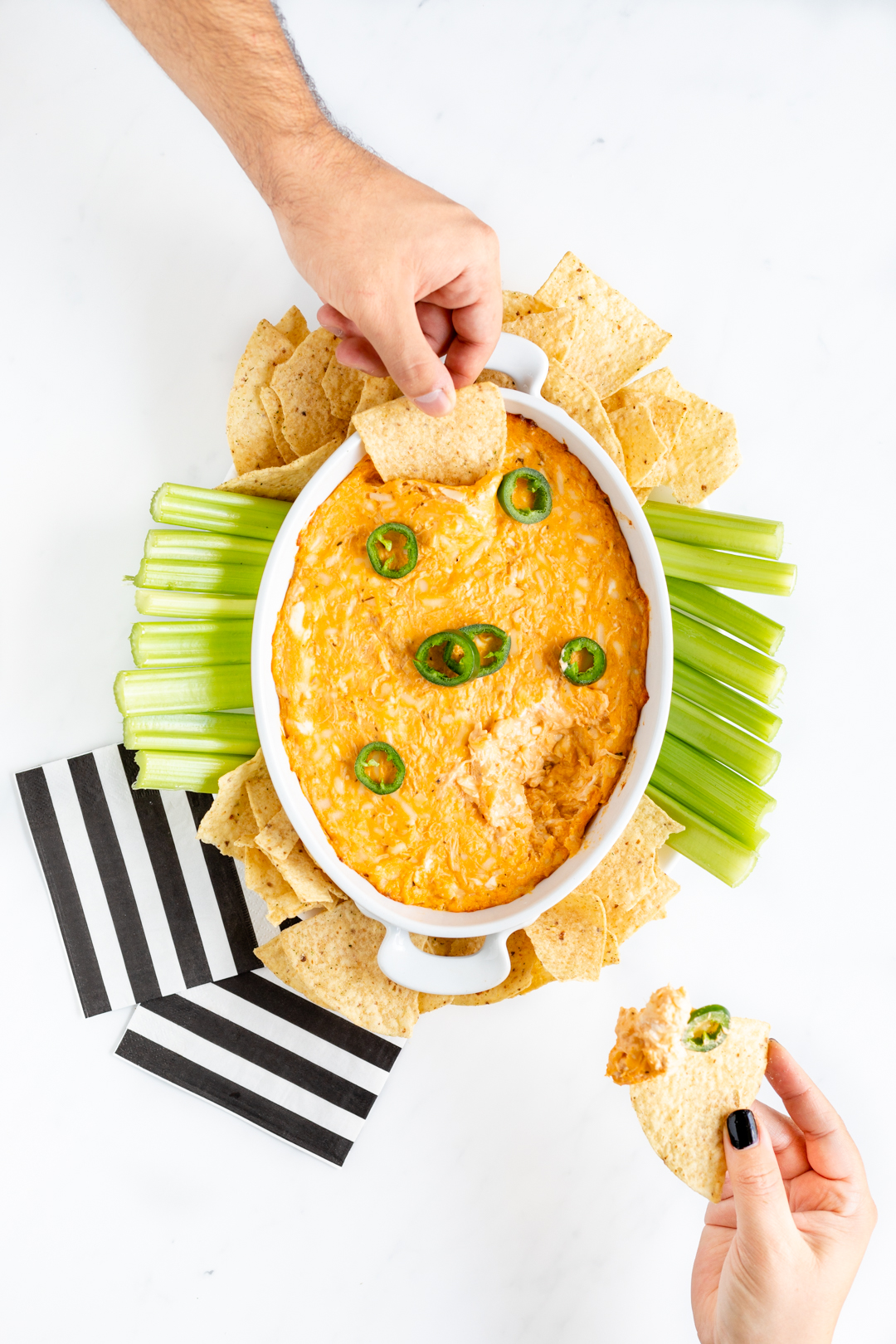 Ready to tackle game day with delish eats, too?
To find it, visit the Publix coupon page and search for Sargento.
Happy dipping!