This is a sponsored conversation written by me on behalf of Big Betty. The opinions and text are all mine.
It's pretty much Halloween o'clock! Do you know what you're making? I've always wanted to make something kinda of creepy with syringes. I love so, I'm excited to have been introduced to Oh Shoot Jello Shot Syringes to create something fun with. I wanted to do something a little unusual, but extra delicious with them. These Swamp Sludge Jello Shot Syringes that make for a delicious dessert you can squirt, totally fit the bill.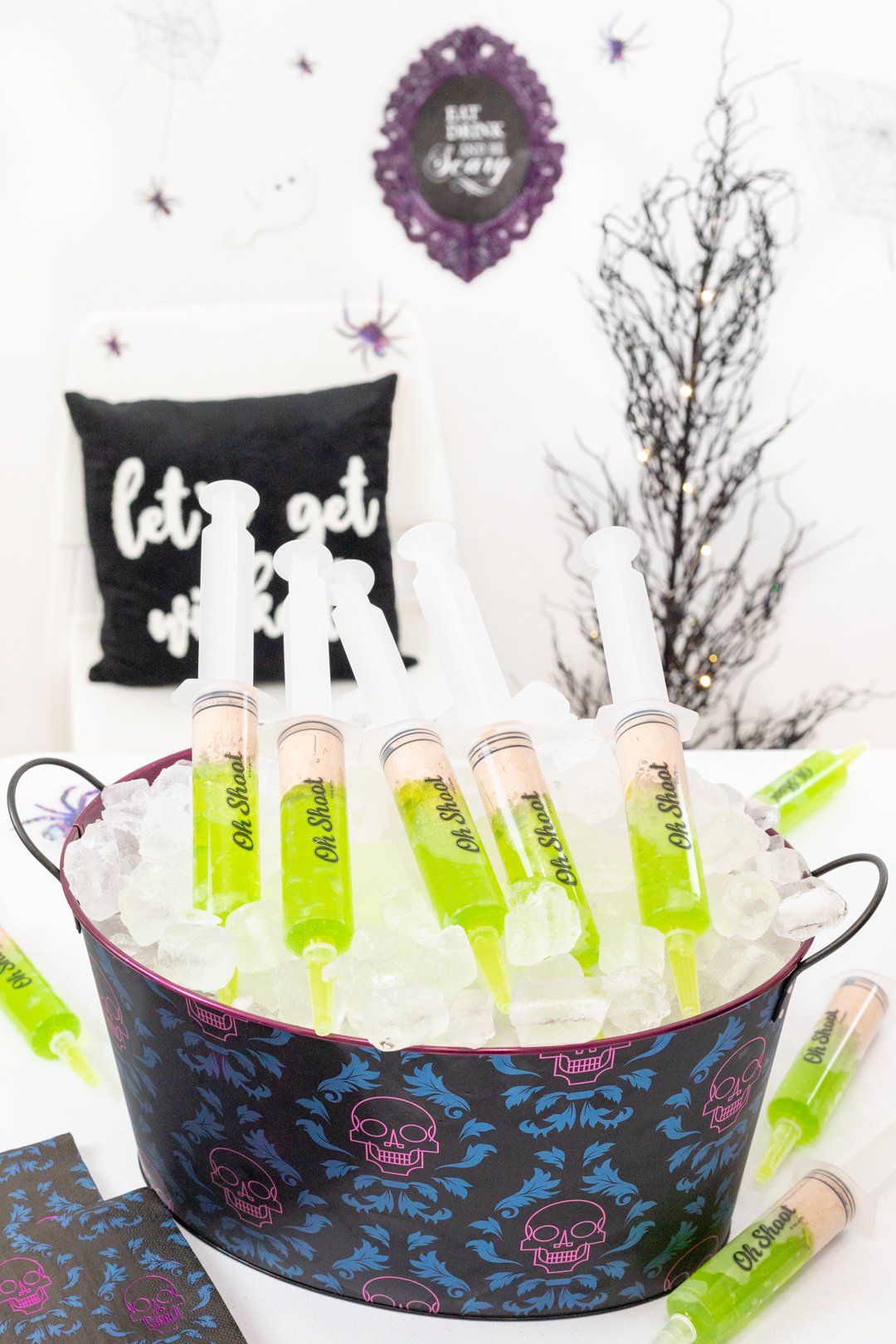 Oh Shoot Jello Shot Syringes are made by Big Betty who created the original wine glass that holds an ENTIRE bottle of wine. You must have spotted this in your journey at some point. Well, now they've tried their hand at other fun drinking themed products. Their syringes are big and sturdy and totally perfect for all of your haunted Halloween creations and beyond. Let me show you how to add a fun twist to your haunted celebrations this year!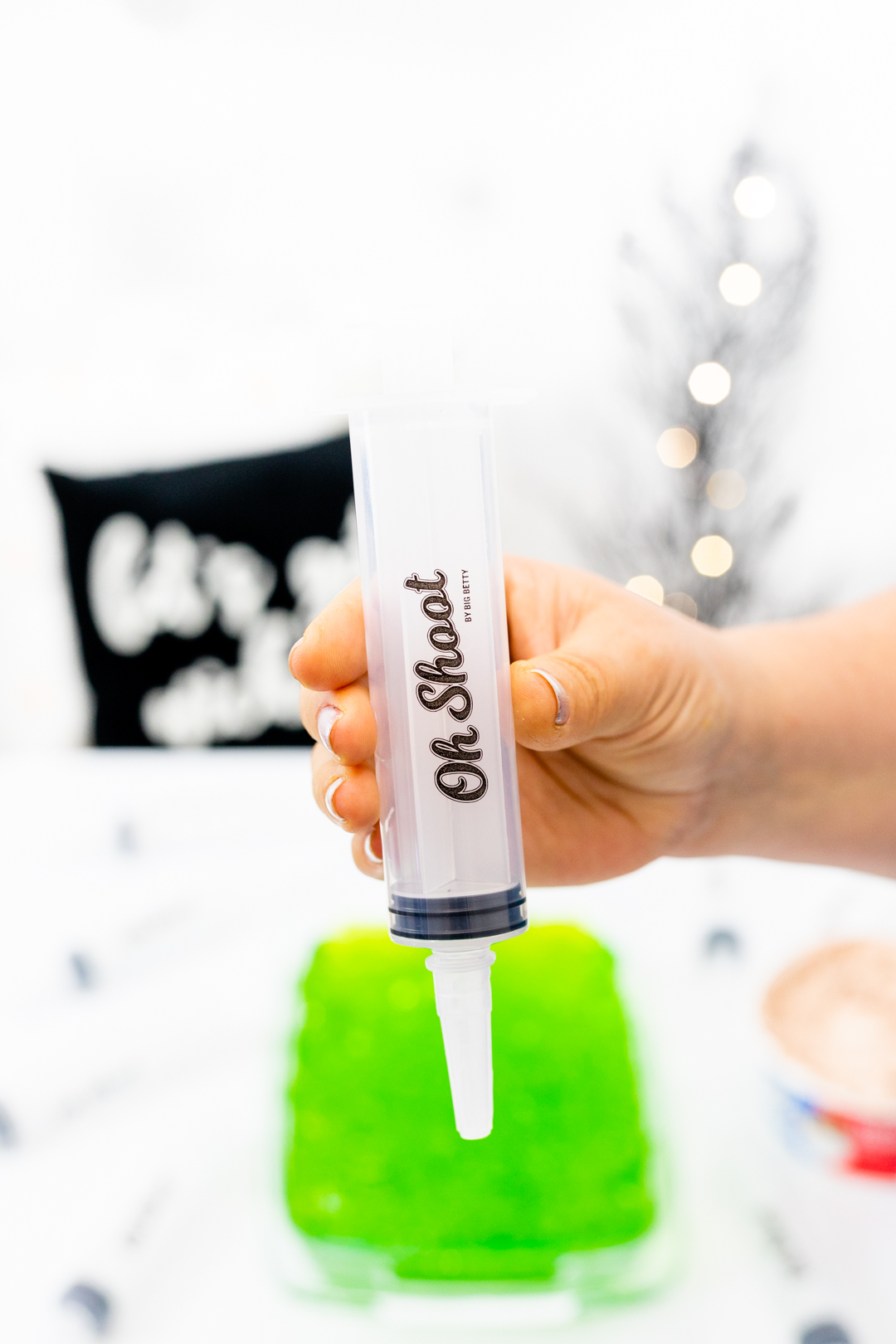 SWAMP SLUDGE JELLO SHOT SYRINGES
Are you ready for a creative treat that's totally kid-friendly? This quick and easy tutorial is just what you need for your Halloween parties! Let's make them!
Here's what you need:
Lime Gelatin Mix
Lemon-Lime Soda
Whipped Topping
1/2 Pkg Chocolate Instant Pudding Mix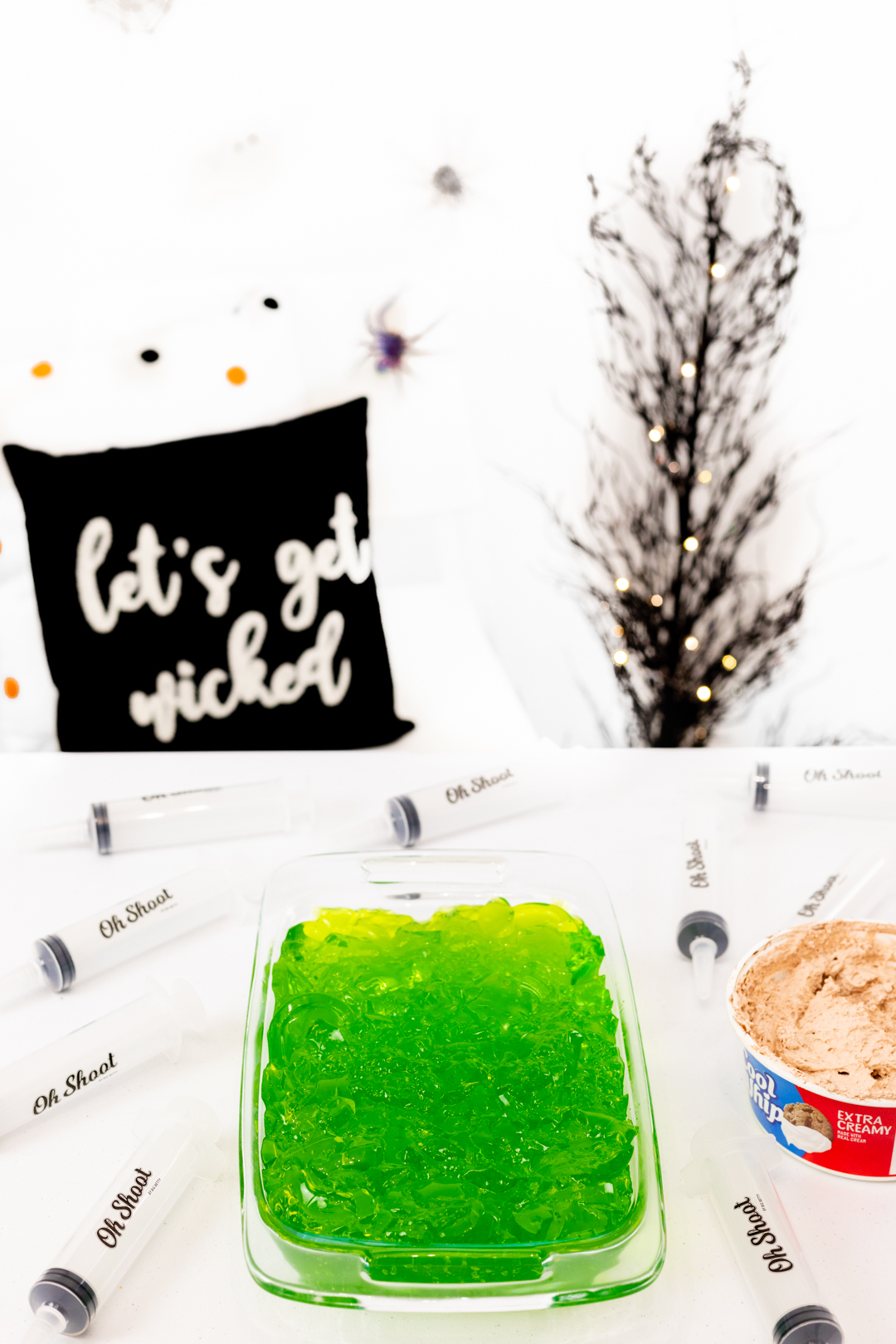 First, prepare your lime gelatin and swap out Lemon-Lime Soda for water for an extra pop of flavor. Use a fork to rake through the gelatin so that it can be sucked up into the syringes easily.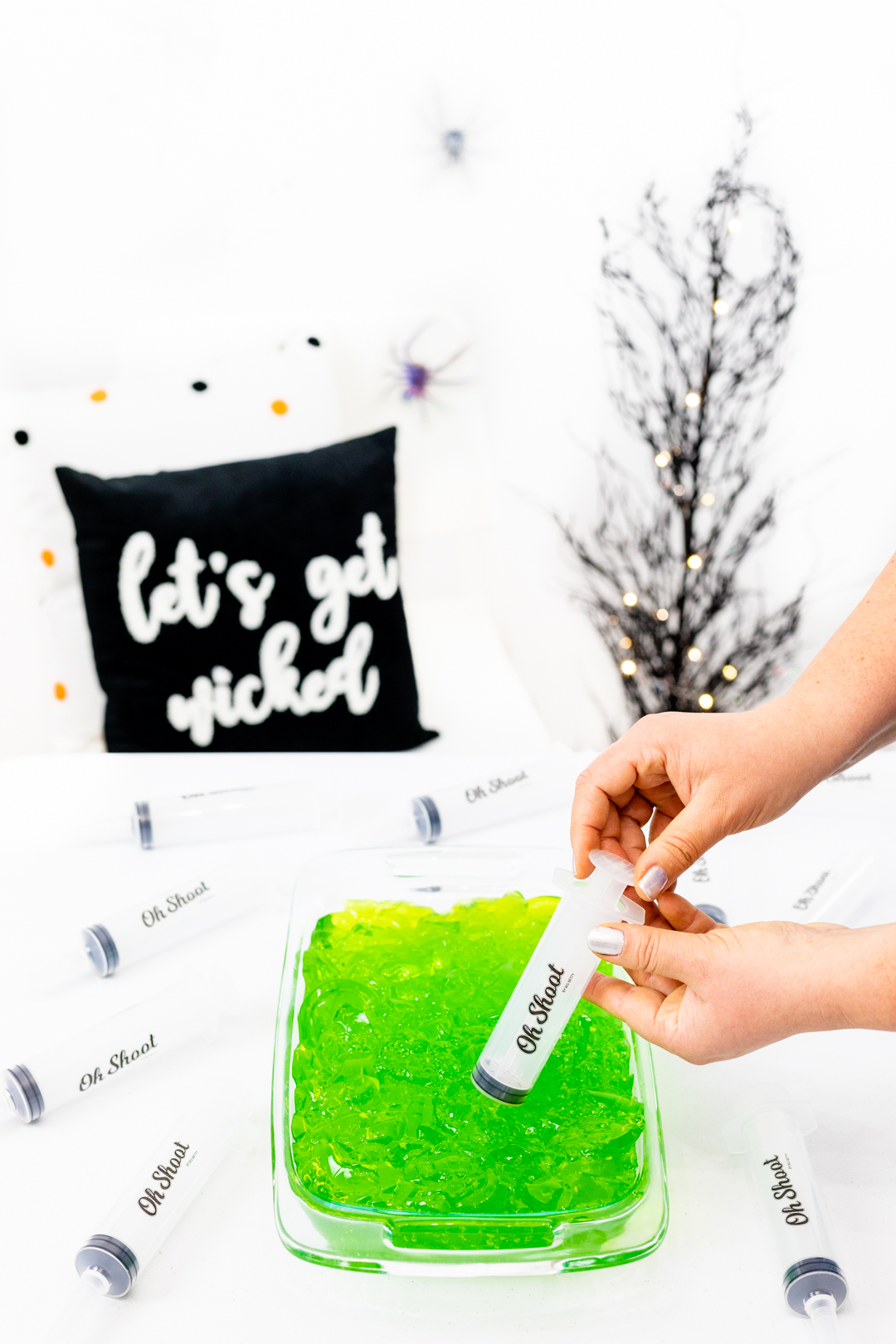 Then, mix the pudding mix into the whipped topping. Then, get ready to fill up your Jello Shot Syringes! Be warned, this part is oddly satisfying!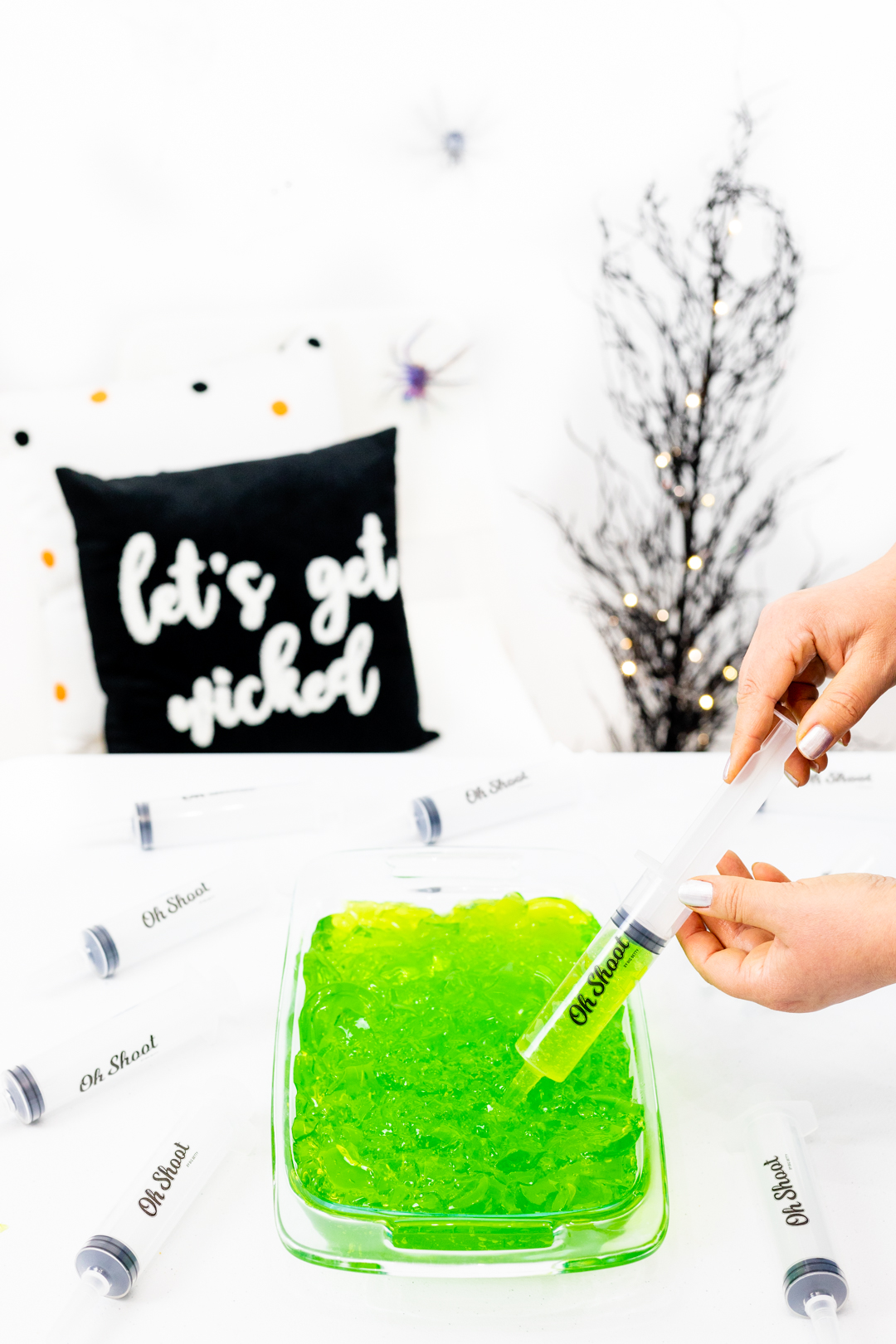 Remove the cap from your syringe and suck up the green gelatin to fill it up. Leave about 1.5″ empty at the top for the icky sludge (aka chocolate whipped topping). Place the cap back on.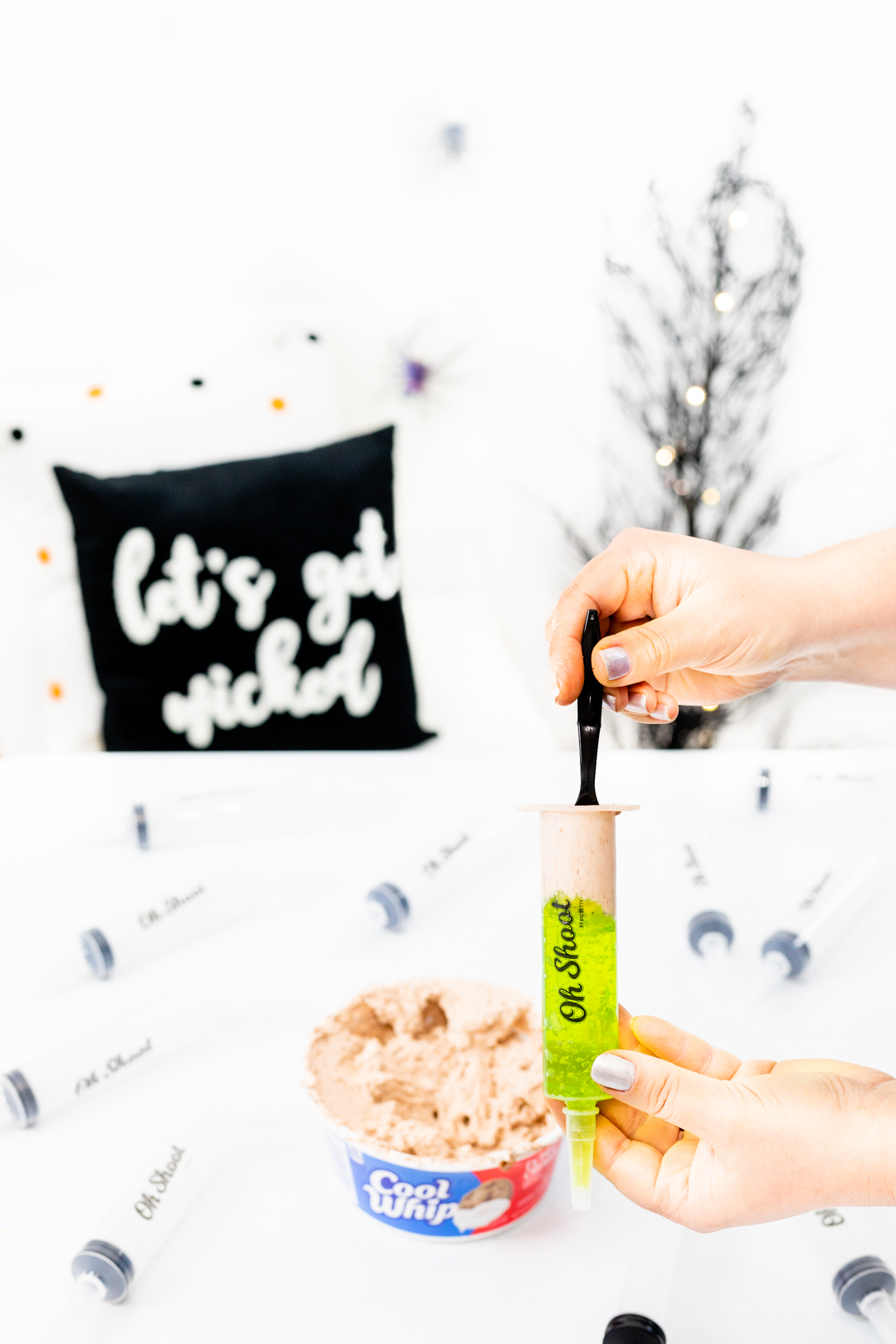 Remove the top of each syringe and with a small spoon, fill the rest of the syringe with the chocolate whipped topping. Replace the top of the syringe while holding the filled syringe with the cap off over the green gelatin so that it catches any excess that will flow out when the air is pressed out.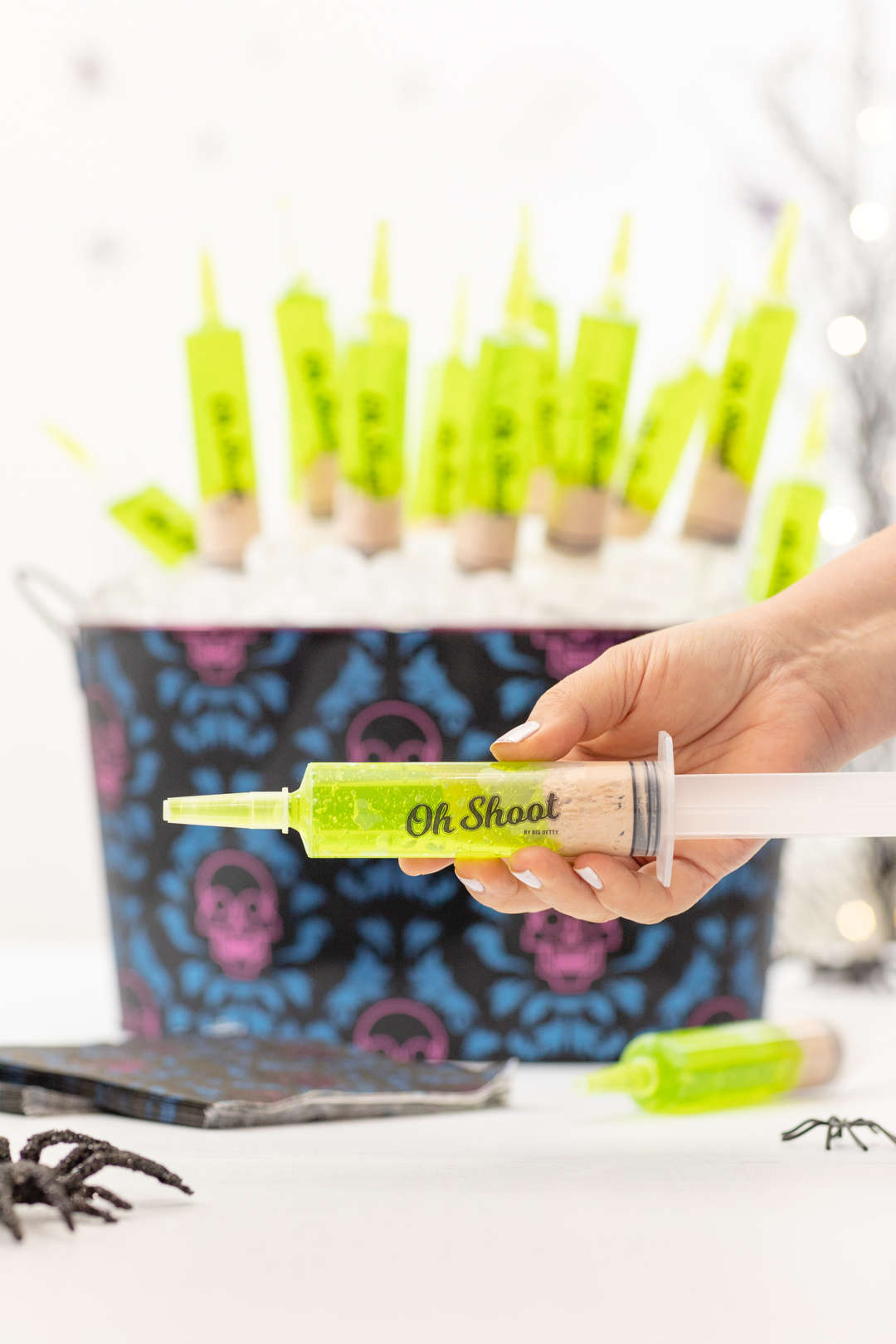 That's it. You now have a super fun Halloween treat that the kiddos are going to love… and don't forget who coined the phrase "dessert you can squirt"!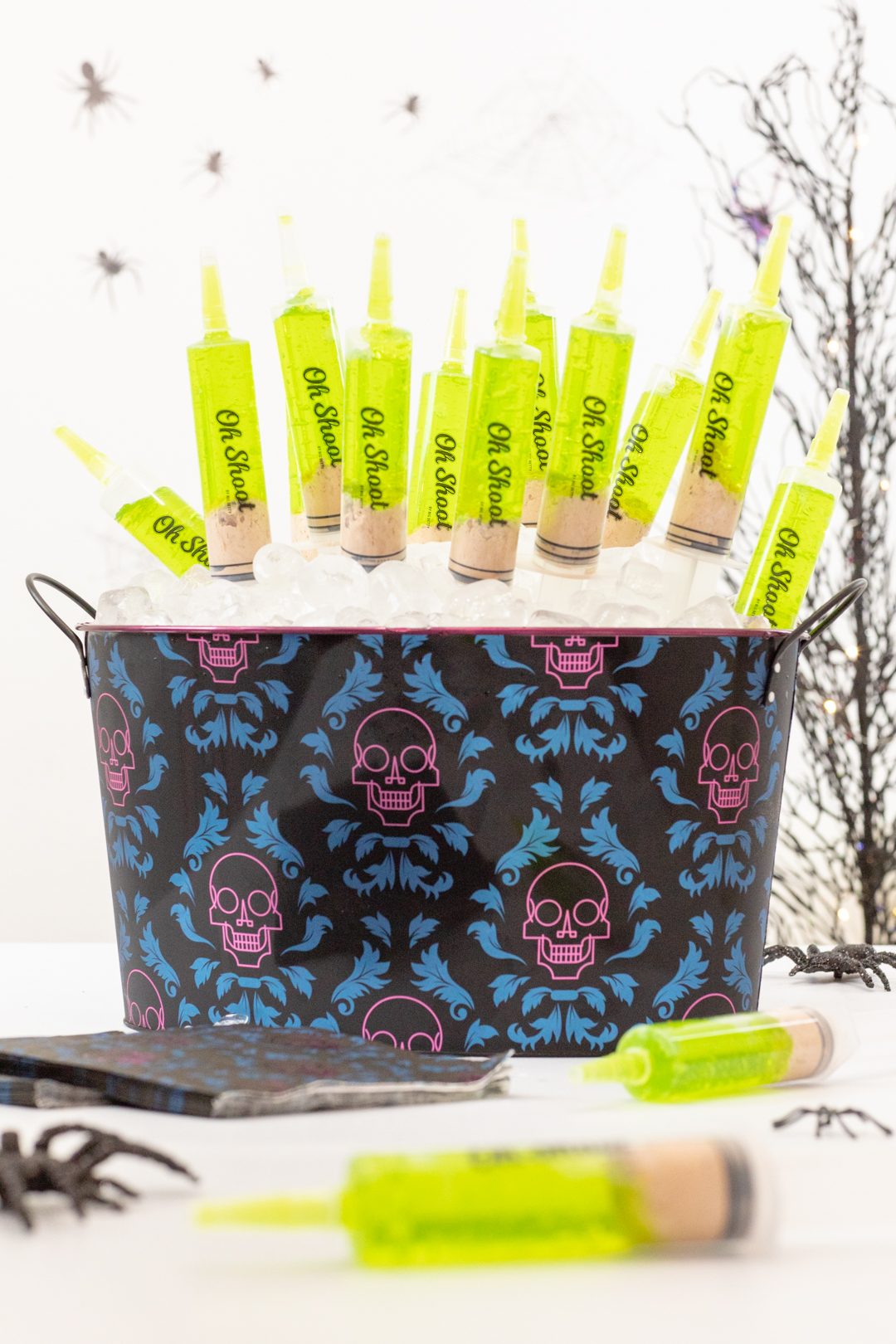 For top quality jello shot syringes this Halloween, make sure to order Oh Shoot Jello Shot Syringes on Amazon!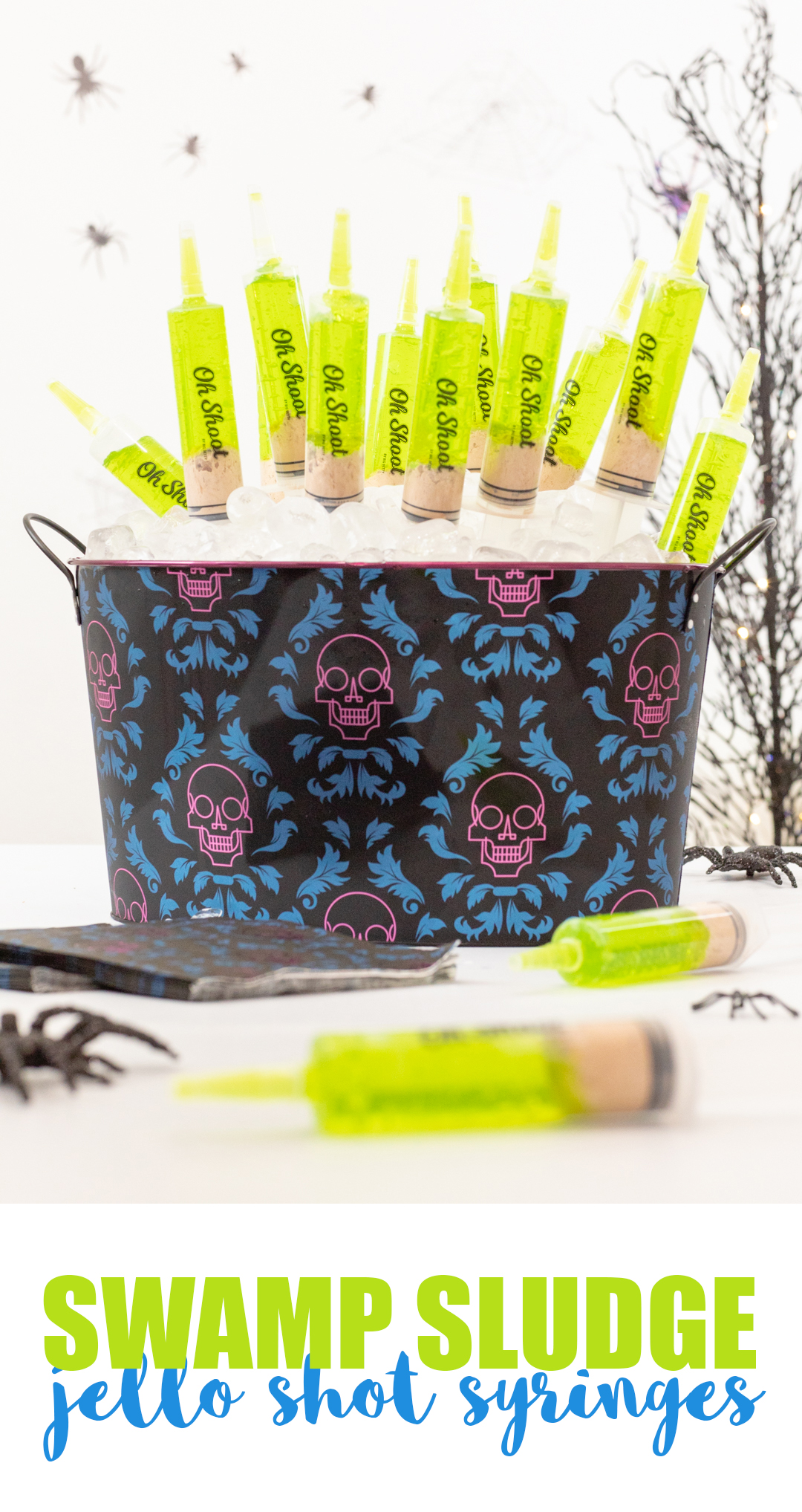 What will you create?