I've been blogging for almost five years, can't even believe how quickly the time has flown. Every once in a while, something totally cool happens as a result and this was one of those things. A recipe that I created "Birthday Cake Freezer Pops" quite a while ago for my other blog "Adventure Yum' was featured in a magazine! I nearly jumped for joy when I saw my cute little treats in actual print. Once stuck behind a desk answering phones, life has changed quite a bit in these last years.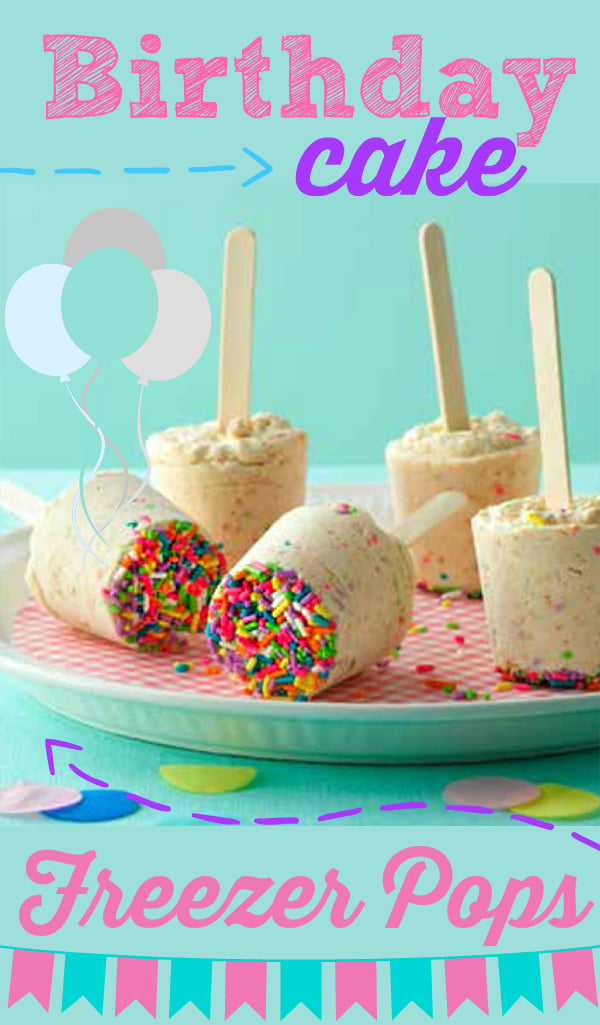 Photo courtesy of Taste of Home Magazine.
Putting in the work and setting my own path actually led me to the success I truly desired and honestly needed in my life. I'm truly grateful for that too.
When Taste of Home "Simple & Delicious" magazine contacted me quite some time ago to ask if they could feature my freezer pops my answer was simply YES. I was a little sad because I don't really work on that blog anymore, but it felt like such a WIN! I want to celebrate by sharing the recipe here... finally. You see, Homemaking Hacks is my baby. It's my pride and joy. I've invested so much time, it feels right. These freezer pops also happen to be one of my very favorite creations to date. So easy and truly delicious.
If you happen to spot or purchase the June/July issue of Simple & Delicious make sure to check out my recipe in print on page 55!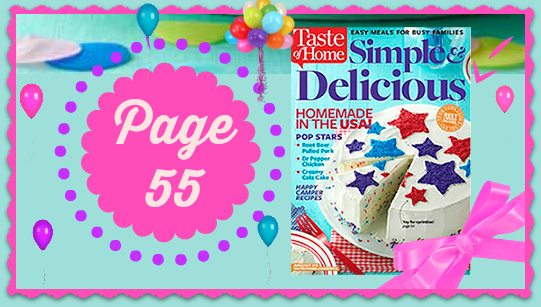 Want to try these treats for yourself?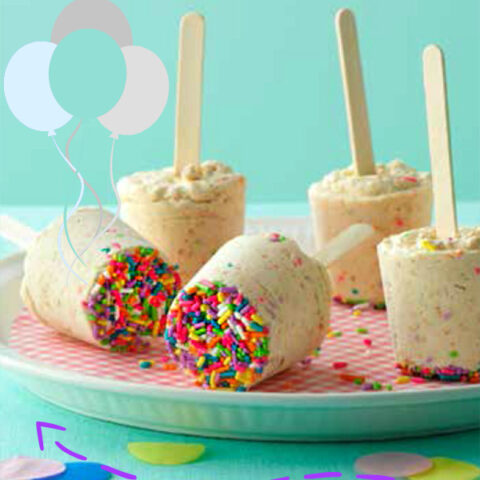 Birthday Cake Freezer Pops Recipe
Ingredients
2 Cups of Loosely Crushed Golden Wafer Cookies (such as Nilla brand)
2 Cups Prepared Vanilla Pudding
1 8 oz Container of Whipped Topping (such as Cool Whip)
¼ Cup Colored Sprinkles
Optional: Mini Bathroom Cups (3 ounce size) I used Dixie Brand, Wooden sticks or lollipop sticks, Extra Colored Sprinkles for decor.
Instructions
Combine all of the ingredients together completely. Pour into your popsicle molds or optionally the mini bathroom cups and insert your wooden popsicle sticks or lollipop sticks. Optionally you can add some multicolored sprinkles in the bottom of each cup for decor. You could also dip in sprinkles before serving. Freeze for approximately 2 hours to set. Makes approximately 10 small bathroom cup sized pops.
Nutrition Information
Serving Size

1
Amount Per Serving
Calories

287
Total Fat

12g
Sodium

16mg
Carbohydrates

39g
Sugar

27g
Since I'm feeling sentimental, I want to thank you so much for stopping by and if you're a regular reader an even bigger thank you! I'm going to have to "cook" up something extra fun to celebrate my 5th blog anniversary in August! 😉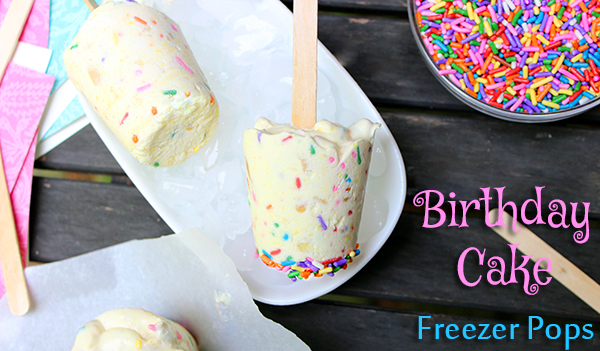 Do you make your own freezer pops? What are some of your favorites?