One of the very best things about summer is grilling. Even better is hosting or attending BBQs with friends and family. As we're trying to squeeze in as much fun as possible into these few months, let's savor every moment. No outdoor festivity is complete without refreshing beverages to keep us happy and cool. Today I'm sharing a refreshing Lime Sherbet Float that totally fits the bill! This is a sponsored post about Dasani Sparkling Flavored Water available at Kroger by Mirum Shopper, all opinions are my own.

Even though kids will be headed back to school soon (can't even believe that) there is still plenty of time to enjoy the outdoors, there's nothing like firing up the grill and enjoying good company!
Now you have an excuse to do it even more, what are you waiting for?
Making these cold and fizzy floats is easy. Using lime sherbet with Dasani Sparkling Lime flavored Water over top brings it together with all the lime flavor but without the extra calories.
That's right, there are zero calories!
Time to start brainstorming mocktails for your next summer party!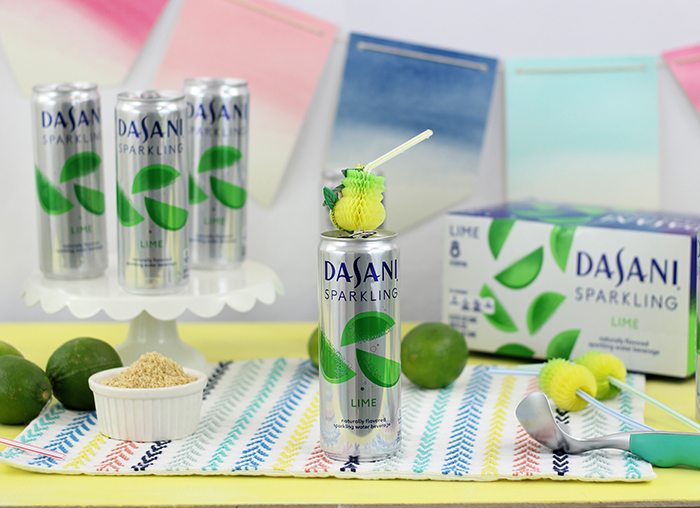 To make these yummy floats, just add 2-3 scoops of lime sherbet into a large cup to start.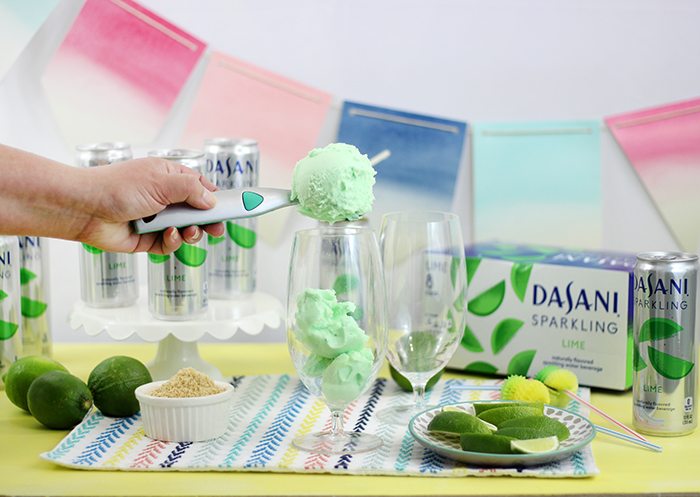 Pour a can of Dasani Sparkling Lime over top to create a fizzy mixture that will knock your flip flops off!
You can snag the new 8 packs of Dasani Sparkling flavored water in 12 oz slim cans.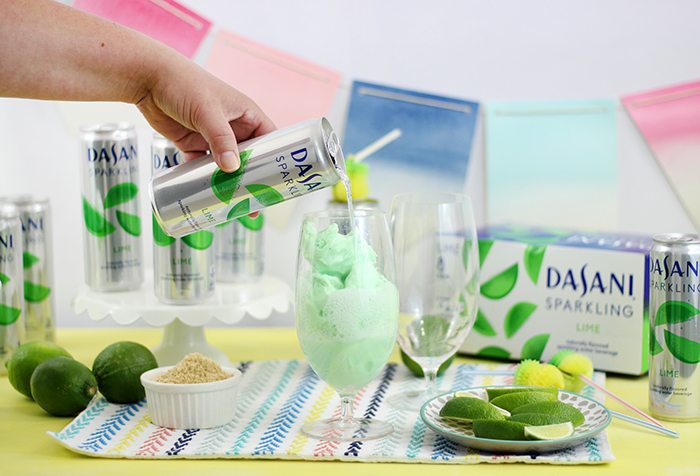 To take this yummy beverage over the top, add whipped cream and crushed shortbread cookies on top.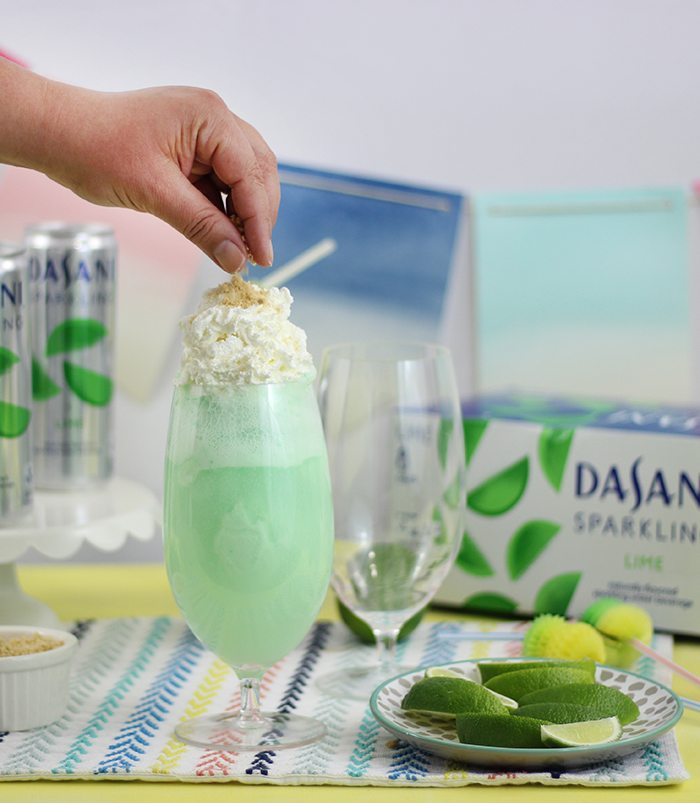 If you're a lime fanatic, add a wedge of lime too. I highly recommend serving up the works, you won't regret it!
These yummy beverages are sure to impress your guests.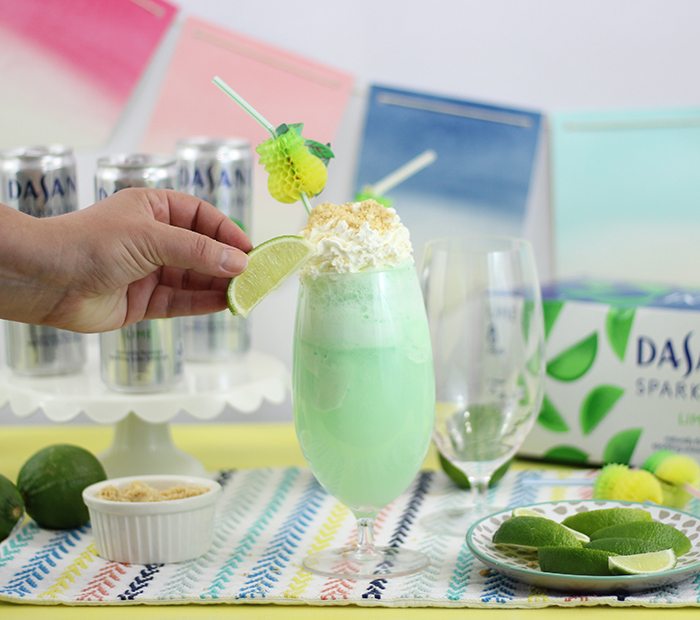 Mmm. Now you just need to grab a straw…. and spoon if you like!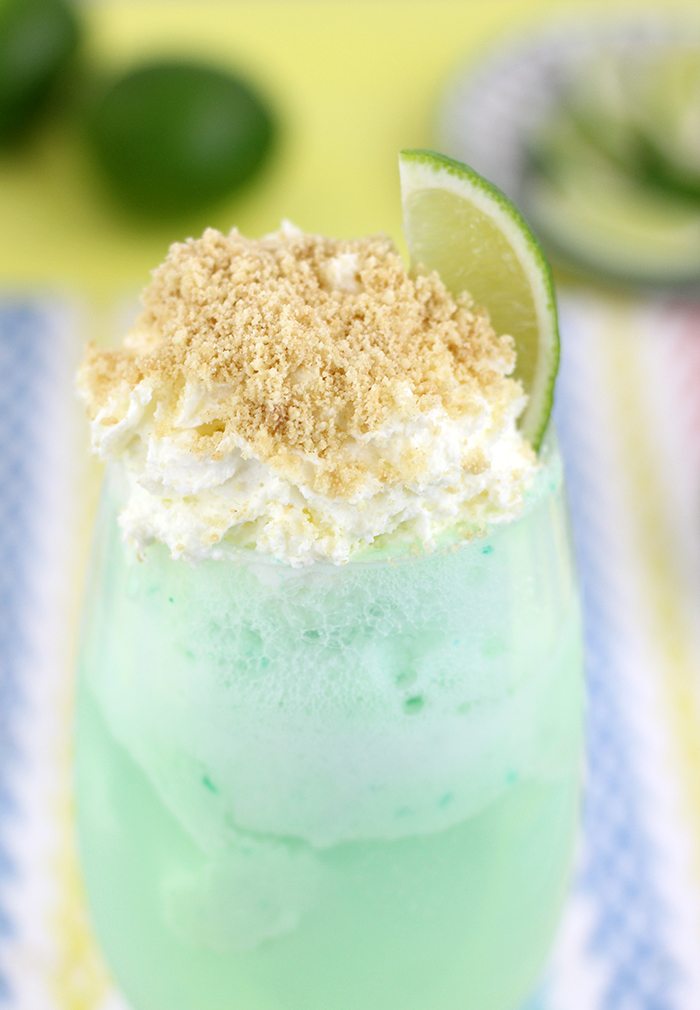 Refreshing Lime Sherbet Float
Prep Time: 5 minutes

Total Time: 5 minutes

Delicious Lime Float for summer. Made with Lime Sherbet and Lemon Lime Flavors.
Ingredients
2-3 Scoops of Lime Sherbet
1 Can of Lemon Lime Soda or Sparkling Lime Seltzer
Whipped Cream (Optional)
Crushed Shortbread Cookies (Optional)
Instructions
Scoop Lime Sherbet into a large cup, slowly pour Dasani Sparkling Lime over it. Top with whipped cream and crushed shortbread cookies if desired. Enjoy!
Now all that you need to do is pick a date, call your friends and pick up everything you need!
Dasani Sparkling flavored water comes in 6 flavors. Lemon, Berry, Lime, Raspberry Lemonade, Black Cherry & Tropical Pineapple. Yum!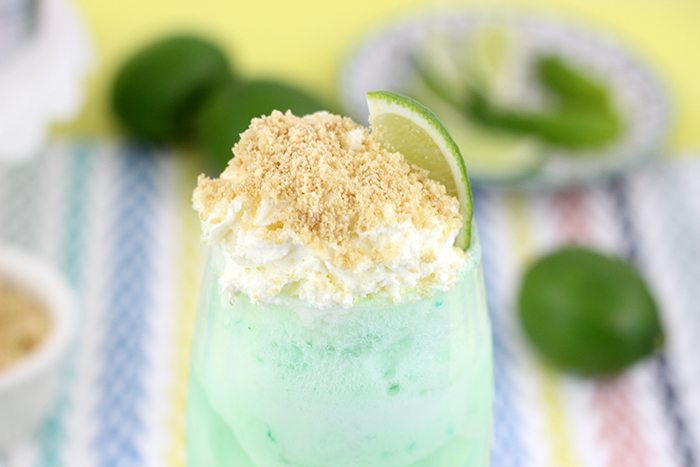 Will you be trying this lime sherbet float?