This post is sponsored by National Frozen & Refrigerated Foods Association (NFRA). All opinions are my own
Appetizers are one of the very favorite things about the holidays. Finger foods aplenty set upon a holiday table really makes my heart and tummy happy. Let's face it, people love options when it comes to feasting. So, let's give them what they want! This year, I'm sharing some delish hacks to help you get ready to set out your best Easy Holiday Appetizer Board yet. Best part is that you can keep stocked up on all of these ingredients and be ready to host anytime!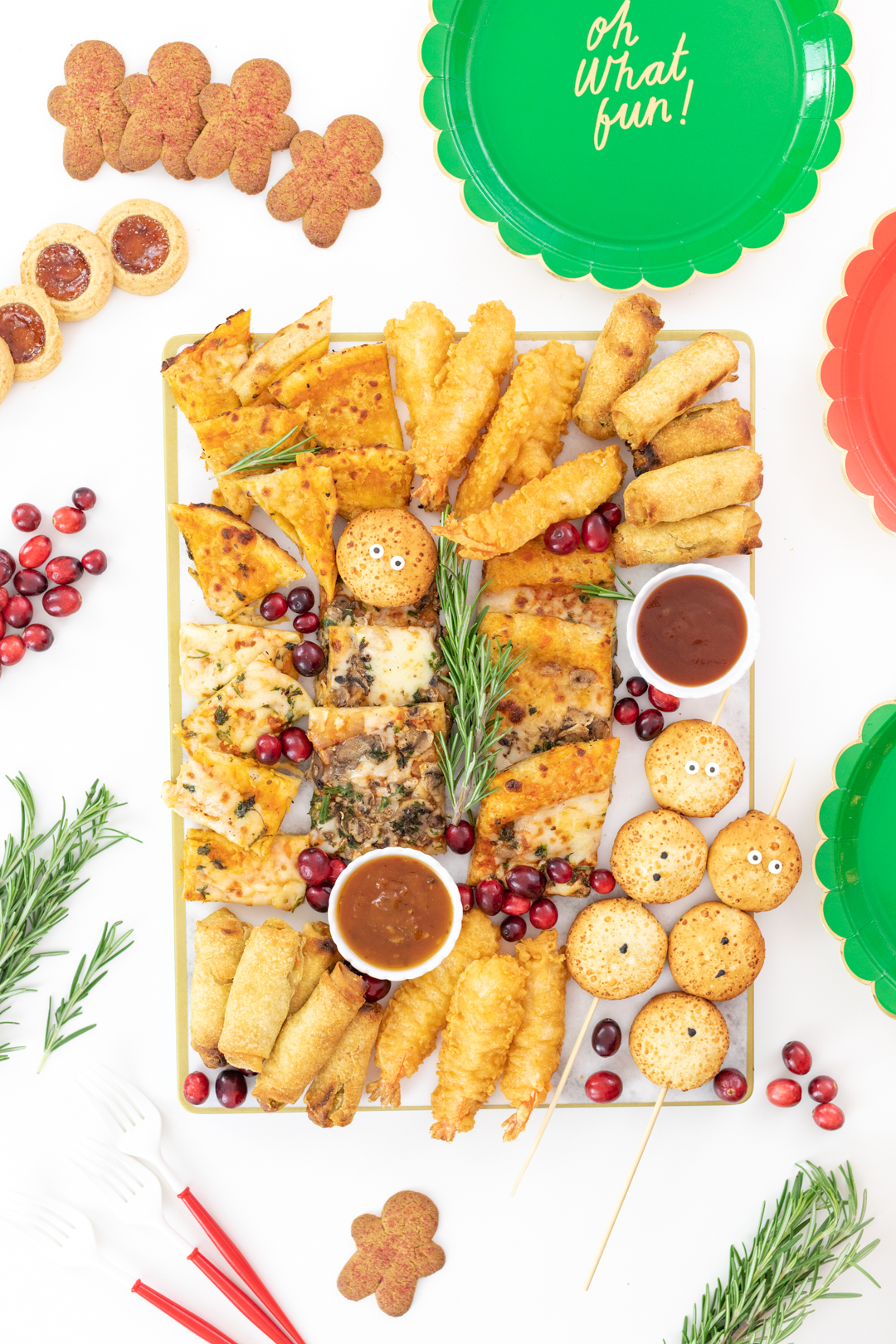 When it comes to making things easy on yourself for the holidays, I have just the tips you need. Choices from the frozen section at your local grocer are going to be SO convenient and will allow you to prepare something special in no time. Another perk is that frozen foods can offer fresh flavors anytime with no fuss. That's what I'm all about! After all, the whole point is that you want to enjoy more time with your family and less time over-thinking how to be the host with the most.
HOW TO MAKE A HOLIDAY APPETIZER BOARD
One of the things I love about this unbelievably delicious foodie idea is that you can stay stocked up on all of these ingredients and have them on-hand anytime you're expecting guests or simply want to have a fun night in. It's the very reason that I love relying on frozen products from my local grocer. For this tasty holiday appetizer spread, I chose a selection of tasty items from American Flatbread Pizzas, Sea-Pak Shrimp, Tai Pei Egg Rolls and Spring Rolls to start with. A whole lot of flavor and absolutely something for every holiday craving.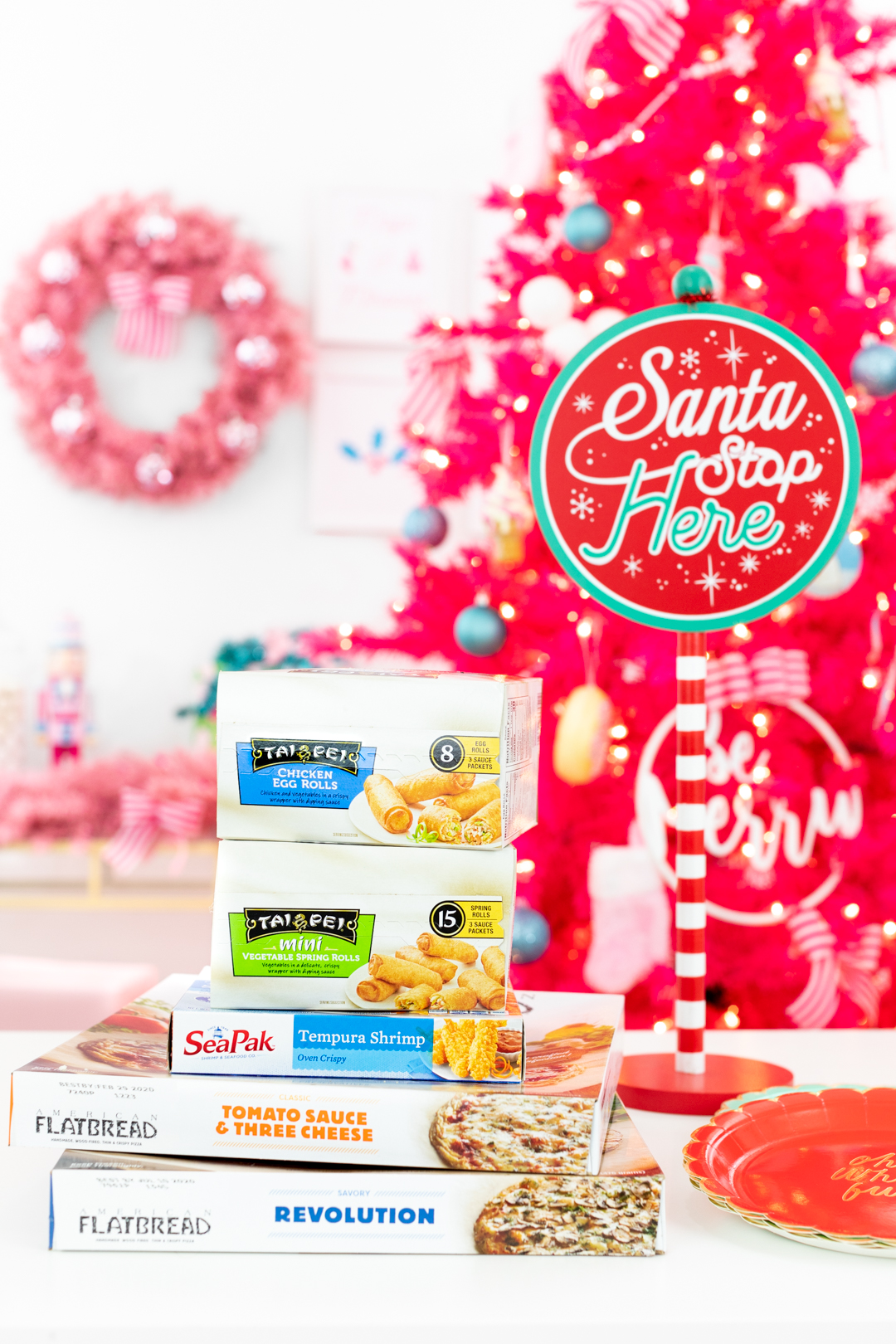 Quick tip: When preparing a board like this with multiple items that cook at different temperatures, I like to add this info to either one sheet of paper or in my notes on my phone. That way I can discard the packages and not worry about fussing around with them when trying to multitask.
To get started putting together your appetizer board, think about spreading out the items so that no matter where everyone is sitting they can reach a little bit of everything. I started by adding Tai Pei Mini Vegetable Spring Rolls, which are crispy and delicious. Many of my appetizer picks have sauces as well which adds an extra level of fun.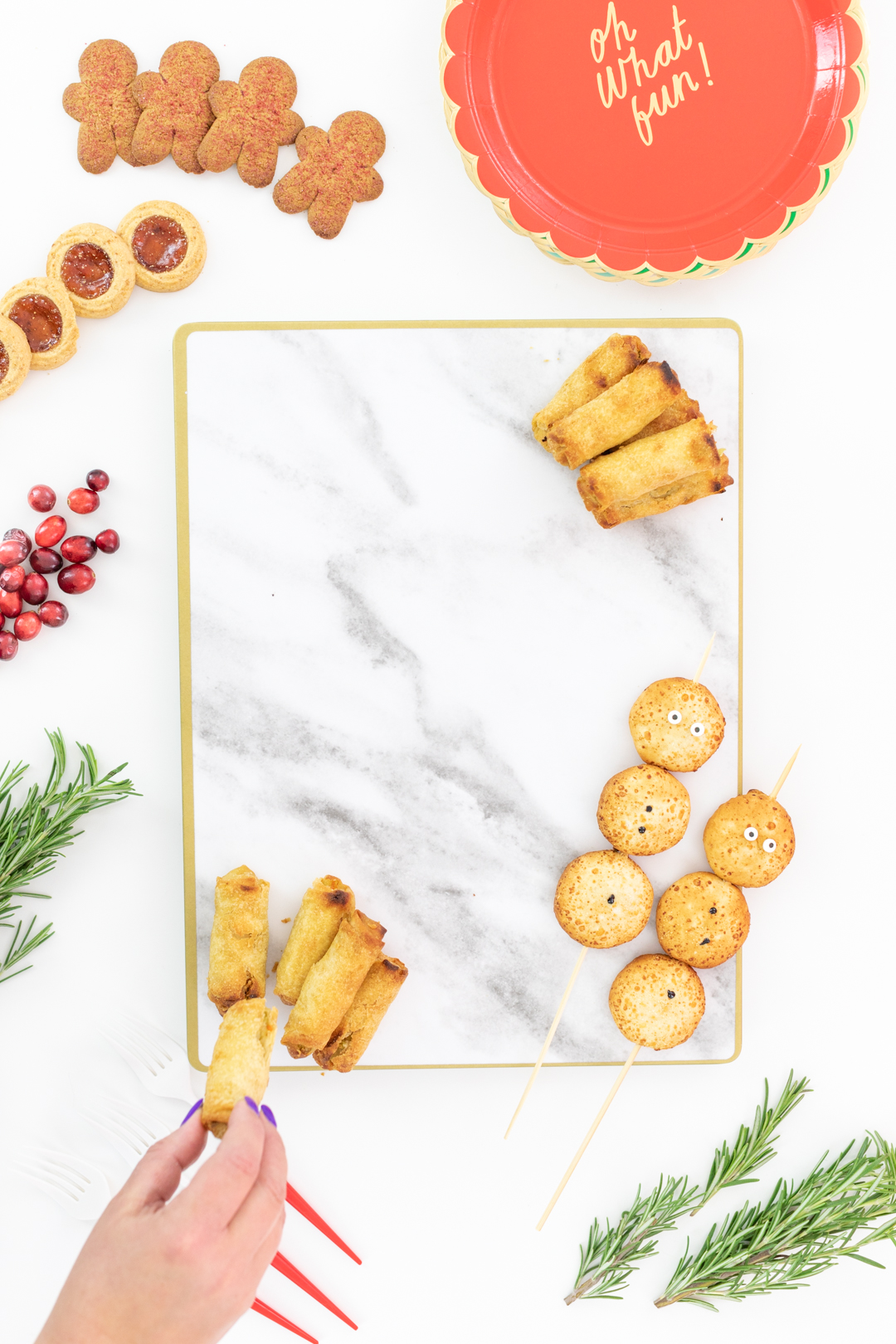 Not sure about you, but my family would be super disappointed to not see shrimp on a holiday spread. When I spotted SeaPak Tempura Shrimp, I absolutely wanted to include it in my festivities. Really crispy with unique flavor and a delish sauce with sweet heat and it was instantly loved by all. I'll definitely be making this a regular holiday add-on.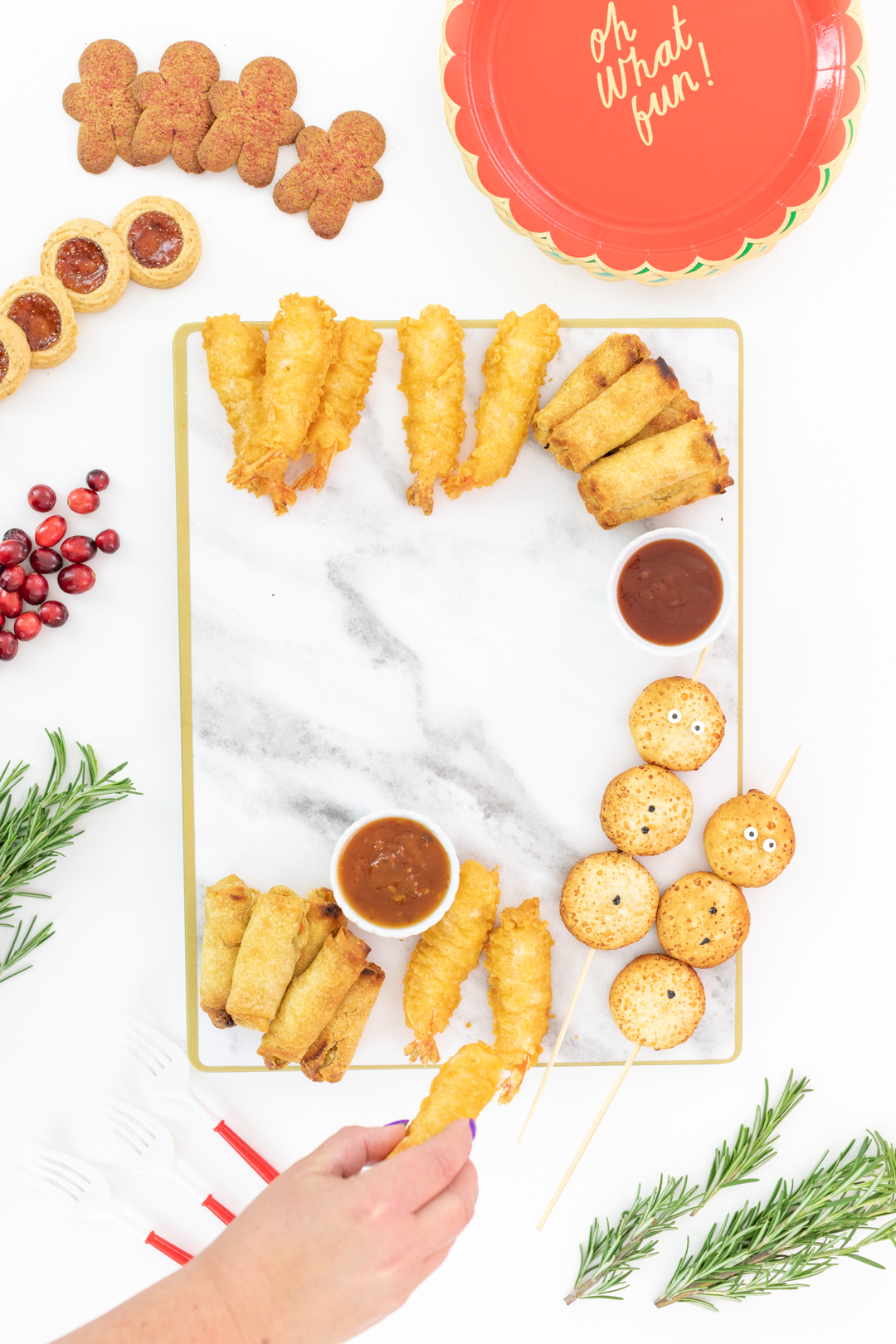 When it comes to packing a lot of flavor onto your holiday board, American Flatbread is where it's at. They have some tremendous pizza flavor combos and options. For this board, I selected Tomato Sauce & Cheese Pizza and their Revolution Pizza with mushrooms, caramelized onion and mozzarella, Asiago and Parmesan cheeses. To give the board some visual interest, I decided to cut the pizza in a variety of shapes.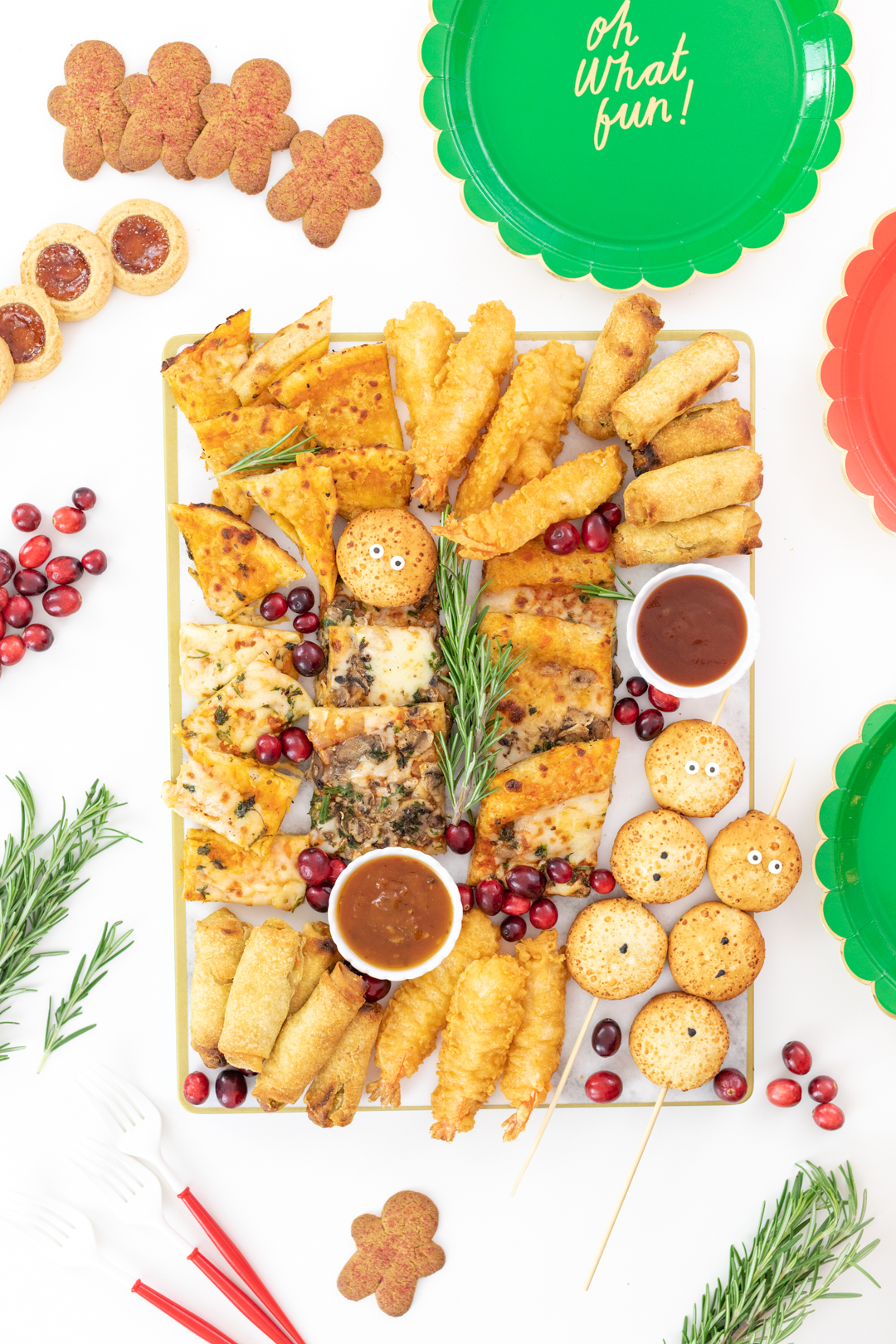 Extra touches? To give your snack tray a holiday flair, I have some fun and simple ideas. Here are some items that I chose to add to mine:
Frozen Cranberries (Keep a bag on hand in your freezer for the holiday season)

Fresh Green Herbs (Rosemary is a favorite)

Dress up extra food items like Snowmen, Santa, Reindeer, etc.

Store-Bought Holiday Themed Cookies or Candies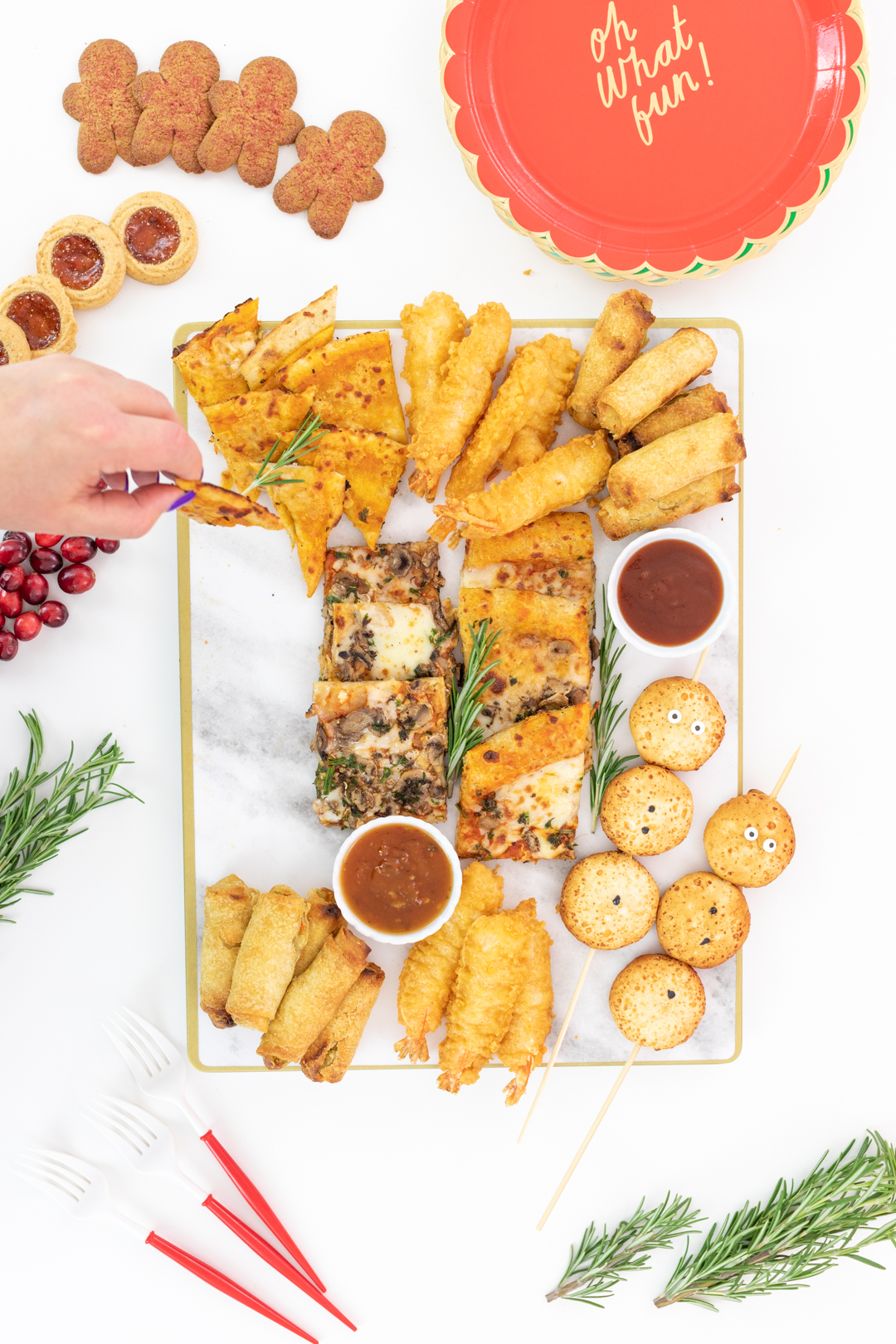 And, that's a wrap! I hope that these tasty picks from your freezer and easy tips will help you quickly create your own amazing board that your guests will adore.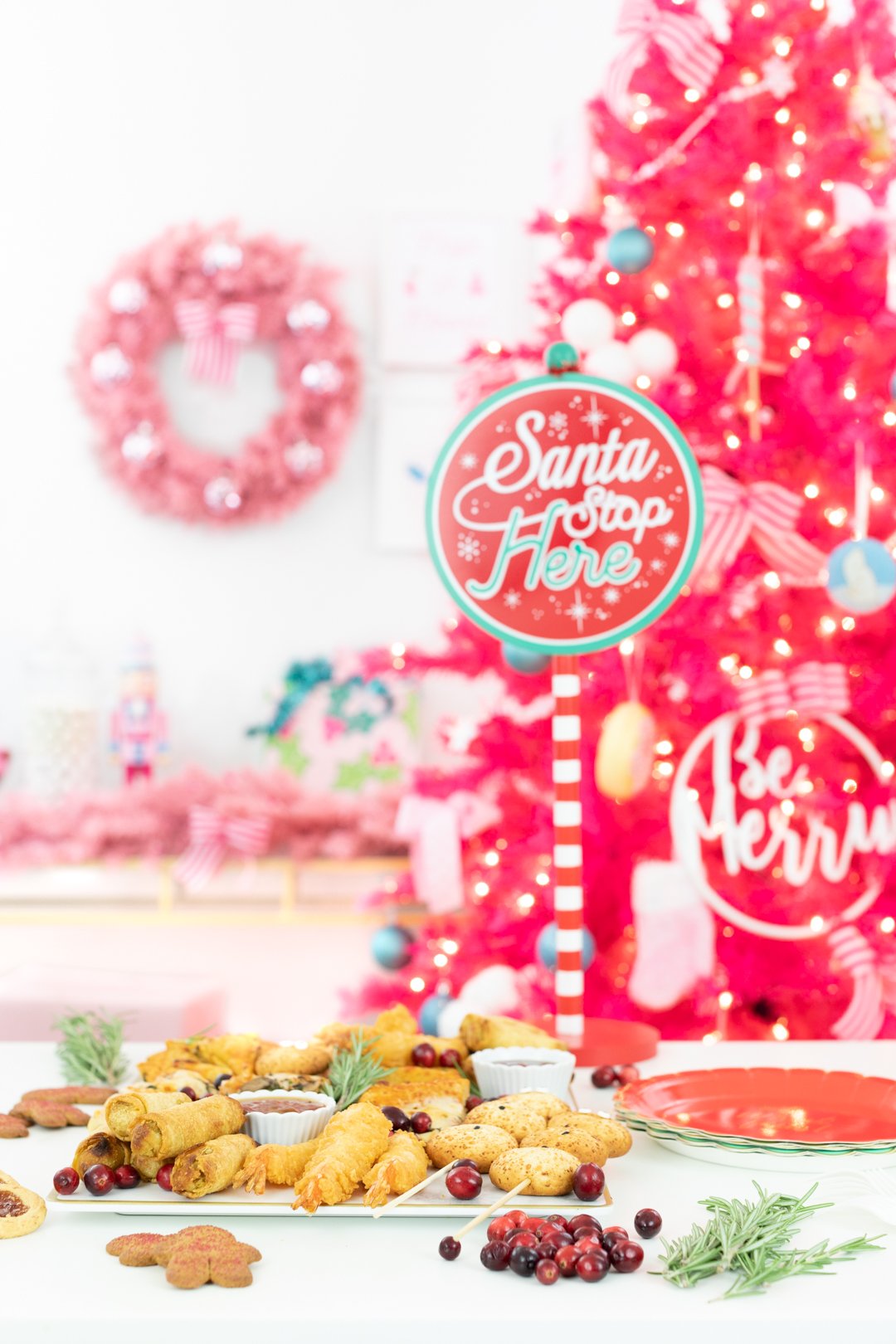 Keeping stocked up on these favorite frozen products will allow you to be ready for holiday entertaining. That's a big win if you ask me!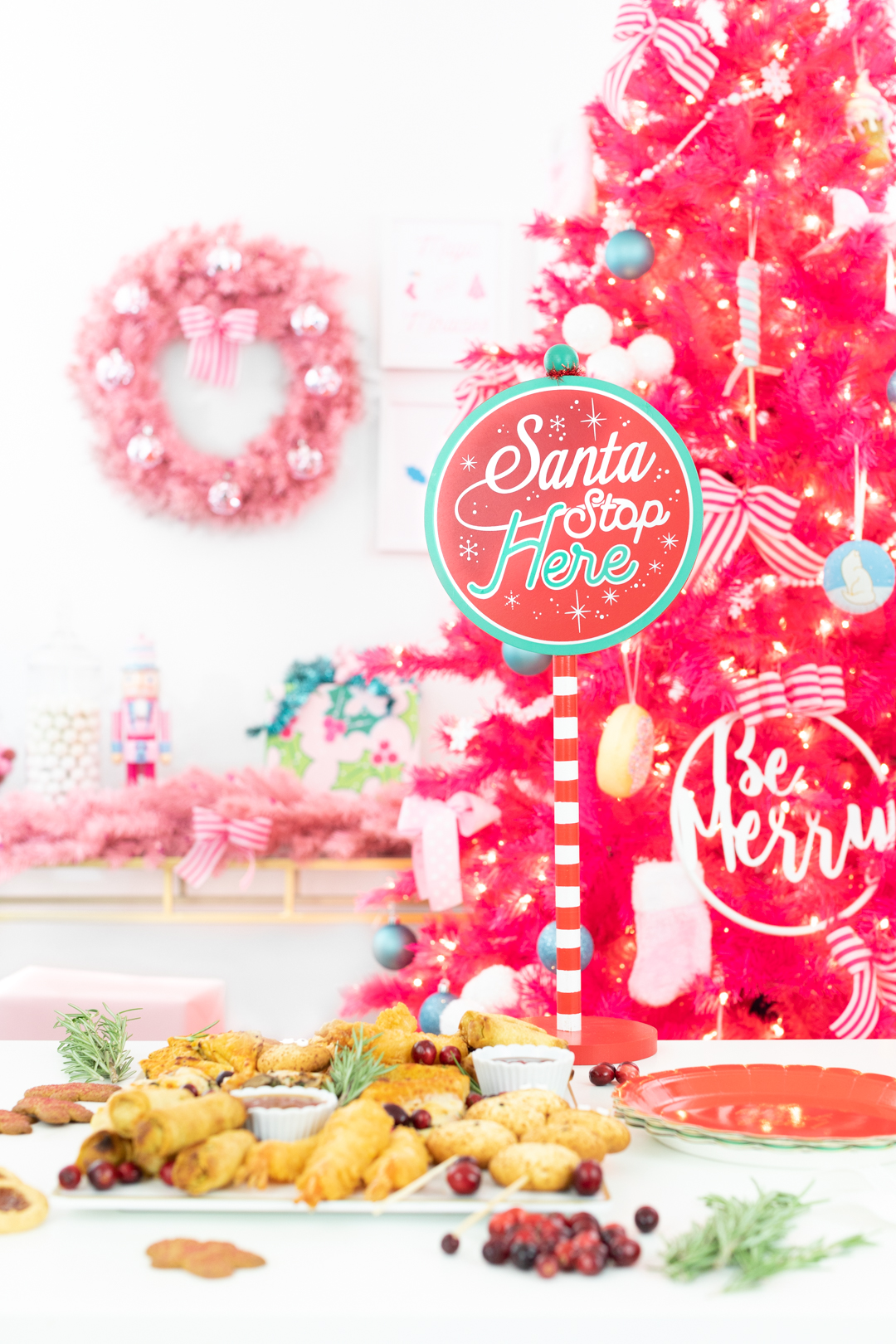 Visit Easy Home Meals for even more holiday entertaining inspiration!