When we have company, I always like to make homemade goodies to share. A couple of weeks ago when I was preparing and planning for company, my time was really limited. It was still important to me to be able to make something fun, but using shortcuts was a necessity.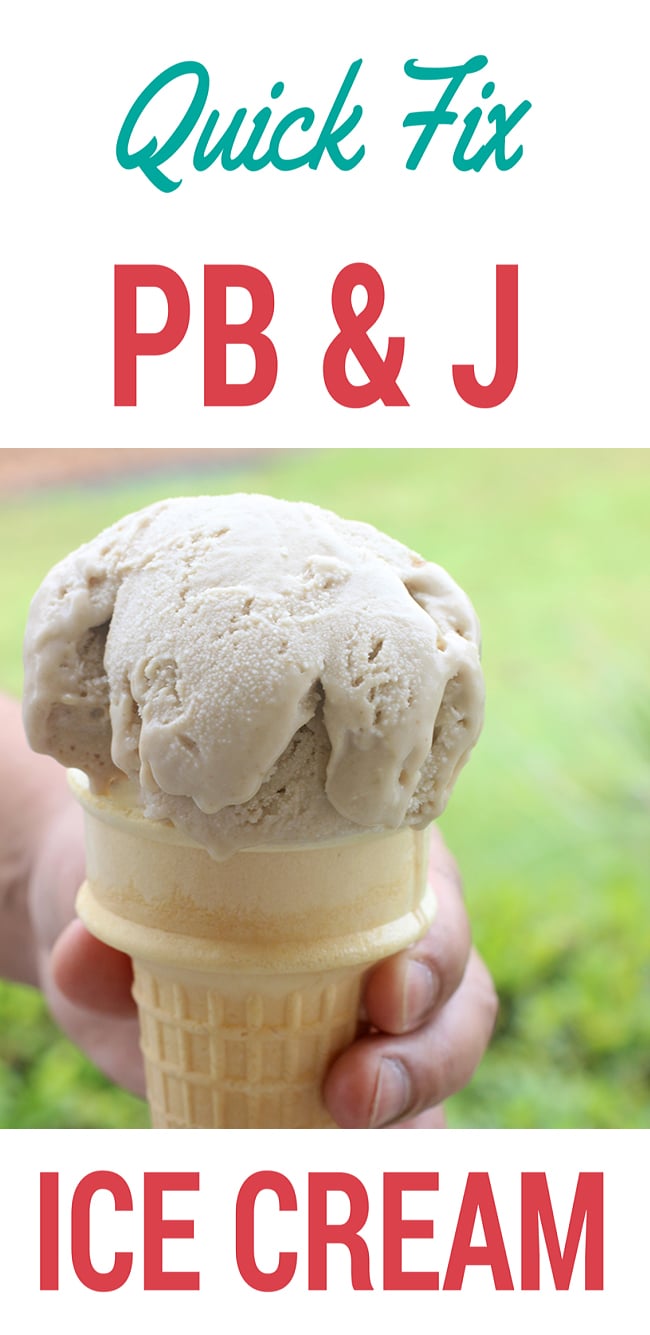 Doing my normal blog stalking, my pal over at A Dash of Sanity shared a brilliant idea. Ice Cream. But, semi-homemade. Her clever idea involves taking already made vanilla ice cream and blending in delicious toppings. The outcome? Delicious creations like her chocolate chip peanut butter ice cream. Oh yum. Seriously. I just knew this would be the answer to my company planning woes. When thinking of my own toppings, I just knew that peanut butter was a must. Kids just love PB&J sandwiches so I figured that I just couldn't go wrong giving it a try.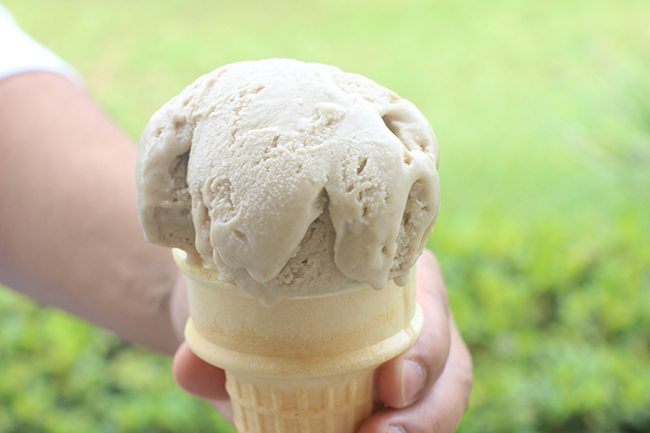 It was a total win. Although, some kids thought it tasted like peanut butter ice cream but others said they thought it tasted just like a PB&J sandwich. Either way, yum. The beautiful part is that you can take your own favorite flavor and just blend in the toppings you love. You'll nail it every time.
Peanut Butter and Jelly Ice Cream
Ingredients
3/4 Cup Creamy or Chunky Peanut Butter
1/3 Cup Jelly of Choice (I used Grape)
1 Half-Gallon of Vanilla Ice Cream
Instructions
Soften vanilla ice cream by thawing until soft. Add ice cream and peanut butter and jelly to large blender or mixer and gently blend until mixed. You an also do it by hand. Pour mixture into a freezer safe container and store until frozen. Serve and enjoy!
7.8.1.2
142
https://cutefetti.com/quick-fix-peanut-butter-and-jelly-ice-cream/
What ingredients would you add to vanilla ice cream to make it super amazing?