Coffee is amazing and I'm the first to admit that I spend way too much on fancy coffee shop drinks.
It's easy to forget how easy it is to try making your own fun creations right at home.
Enter this Brown Sugar & Spice Blended Iced Coffee made with new Folgers Coffeehouse Blend.
It's the perfect special fall drink for those that love iced coffee beverages like me. This is a sponsored post with Folgers featuring the Coffeehouse at Home Guide, all opinions are my own.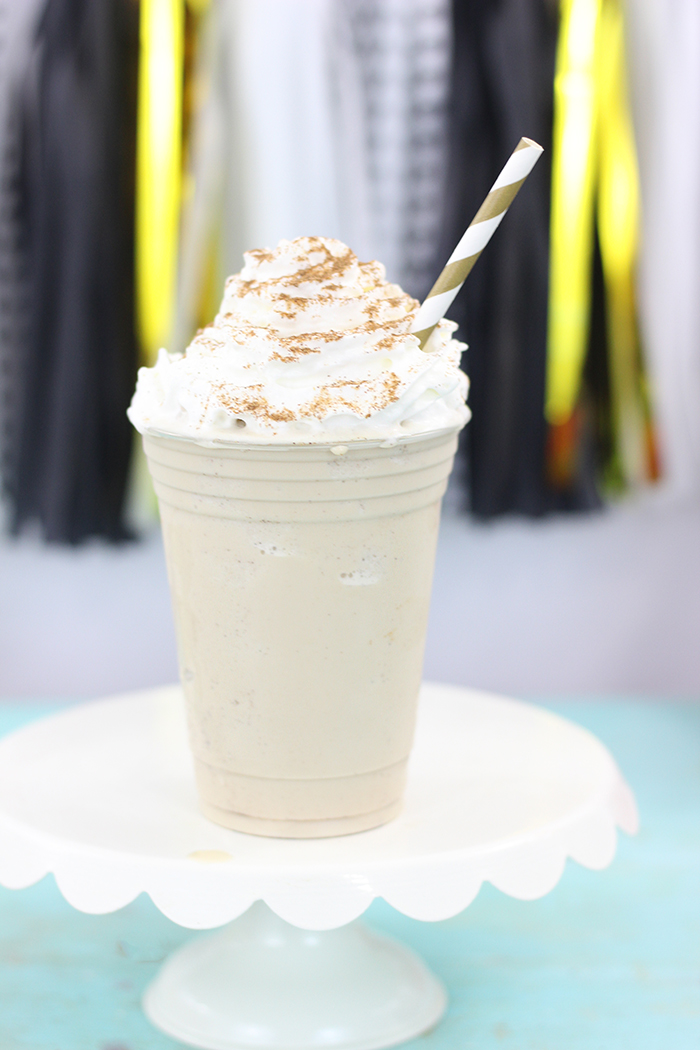 Even when the weather gets cooler, I've always been an iced coffee girl.
Even in the dead of winter back in New England, snow and all. I
'd shovel out the driveway just to head to the coffee shop. True story.
Now that we're in Florida, I can justify my love for iced coffee a little more.
I wanted to capture a fall flavor in a blended coffee drink.
The first ingredients that came to mind were brown sugar and spice… oh and everything nice.
No matter which way you prefer brewing coffee, Folgers Coffeehouse Blend has something deliciously new to try.
If you love those extra special coffee beverages made with love, you can start off with one of their many options.
You can use your automatic drip coffeemaker, French Press, Cold Brew or K-Cup® pods. How I love my options!
Nowadays, I'm all about my Keurig, I love being able to make a single cup whenever I'm ready. What's better is that my model allows me to choose the strength too, which really worked perfectly with this recipe. I was able to brew double strength coffee easily.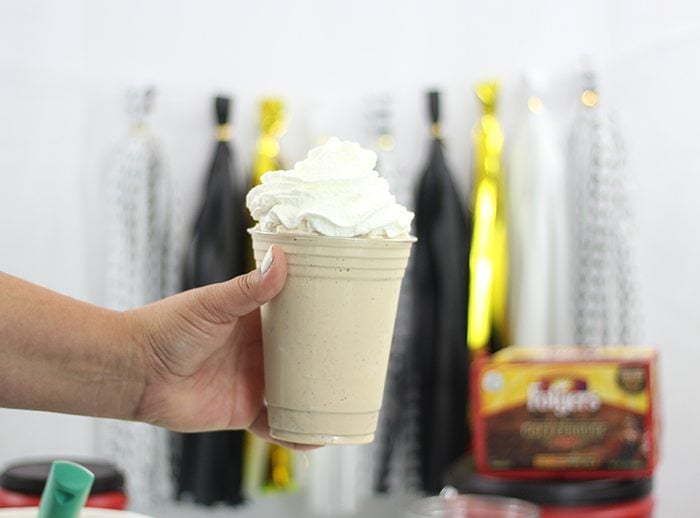 Brown Sugar & Spice Blended Coffee
For the perfect blended iced coffee base, we're using 8 oz of brewed Folgers Coffeehouse Blend – double strength. Mmm. All of the simple ingredients will go right into your blender and will be ready in just a minute or two. No more waiting in long lines.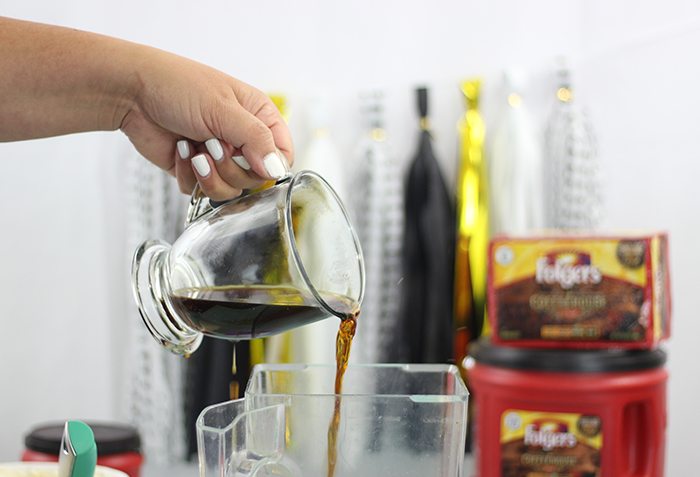 Adding brown sugar and pumpkin spice mix makes for the perfect combo.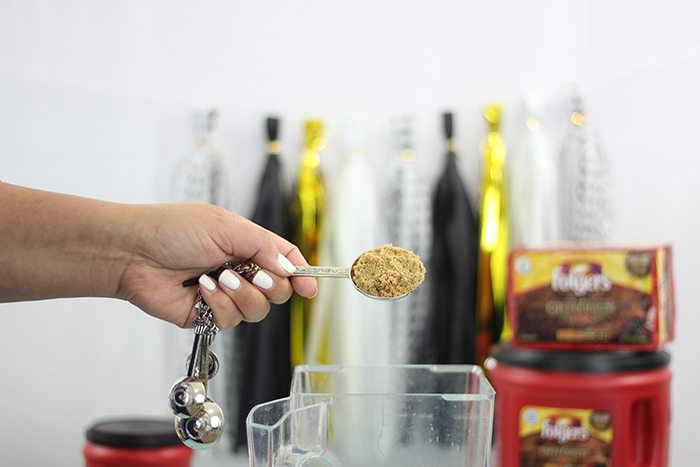 We're also adding vanilla extract to really make all of the delicious flavors in this drink pop.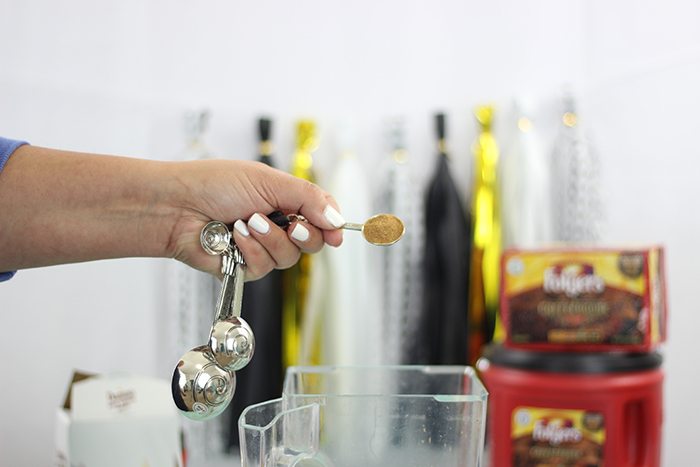 To make this coffee drink frozen, were using ice.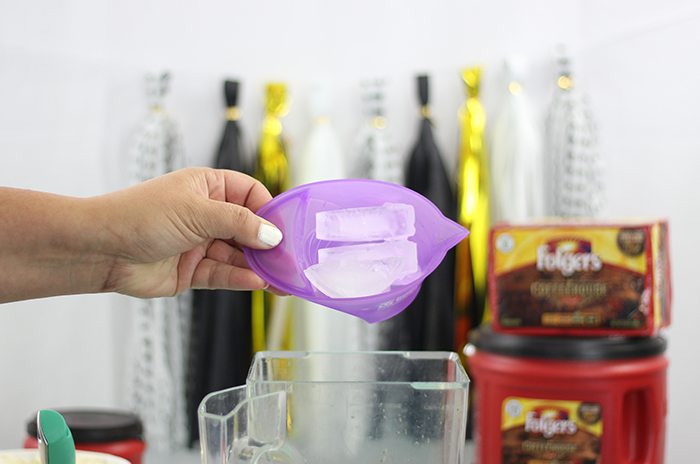 and also ice cream. Ice cream is a great way to bring that coffee house flavor home quickly. It adds the perfect creaminess and helps keep your coffee drink blended perfectly.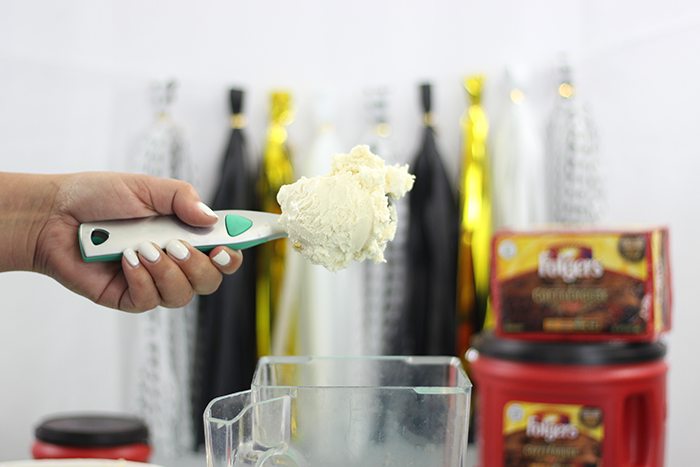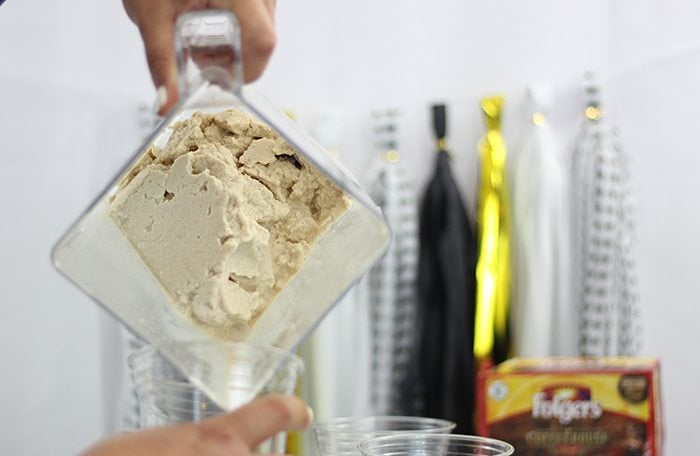 Brown Sugar & Spice Blended Coffee
Ingredients
8 oz double strength coffee - cooled (Folgers Coffeehouse Blend)
1/2 cup milk
2 Scoops of Vanilla Ice Cream
1 TBSP Brown Sugar
1/2 Teaspoon of Spice (Pumpkin Spice or Cinnamon)
1/2 Teaspoon of Vanilla Extract
1 cup ice
Instructions
Add all of the ingredients to a high powered blender and mix until ice is completely blended. Serves one. Add whipped cream and a bit of spice on top for an extra treat.
7.8.1.2
264
https://cutefetti.com/spice-blended-iced-coffee/
To make your blended iced coffee just like the one you might buy at the coffee shop, make sure to top it off with some whipped cream and a sprinkle of pumpkin spice or brown sugar. Oh yum.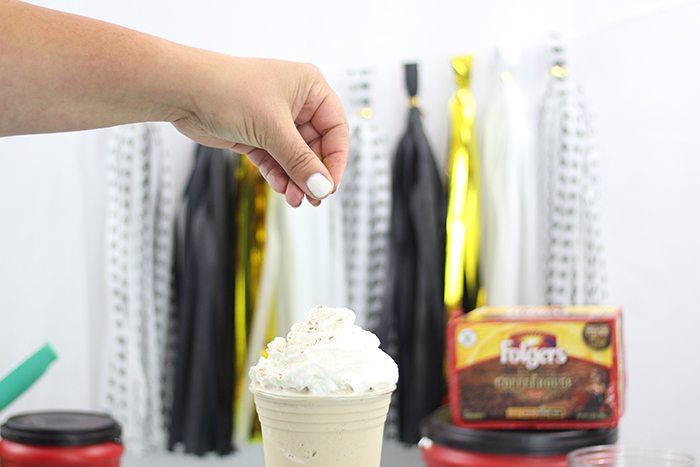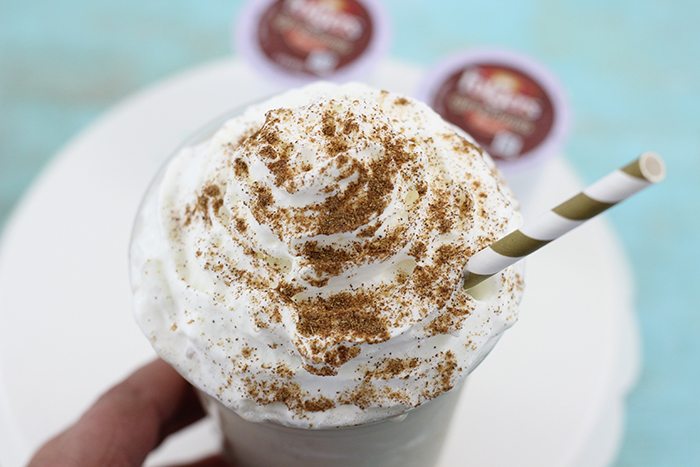 Do you LOVE to make your own coffee shop beverages at home?
=> Download Folgers Coffeehouse at Home Guide NOW. It's free and interactive to help you start planning your next amazing coffee creation right at home.
Which Folgers Coffeehouse Blend will you use at home? Ground coffee, brick coffee or K-Cup® Pods?