Halloween is almost here, can't believe how fast this month has flown. Things have been so busy, I almost didn't have a chance to share some fun ideas I had. This DIY Halloween Mickey Ghost has been haunting my home for weeks and I just love him. It's copycat from Disneyland that I've seen online and instantly fell in love with. Isn't it so cute? This post contains affiliate links, all opinions are my own.

I have to admit that I am newly and highly addicted to Mickey's Not So Scary Halloween party that takes place at Disney World this time of the year. Matter of fact, I'm going for the second time this season tomorrow night and I can't wait. If you are a Disney fan, it's definitely an event not to miss. Now that I spotted this Mickey Mouse Ghost from Disneyland, I know that I need to find a way to visit there during Halloween next year. Have you been to either? To both?
HALLOWEEN DIY MICKEY GHOST
Making this ghost was both simple and slightly complicated. The overall ghost is very lightweight and doesn't work great with wind. Keep that in mind, it may be best suited for indoor use or areas protected from wind. The somewhat complicated part of this project is getting the ears to stay put but other than that, it's such an easy concept. Here's what we used:
(2) 6" Foam Circles
Sticky Foam Sheets Black and Red
String or Ribbon to Hang
Heavy Duty, Quick Drying Glue (Not a Glue Gun)
Tools: Scissors, Xacto Knife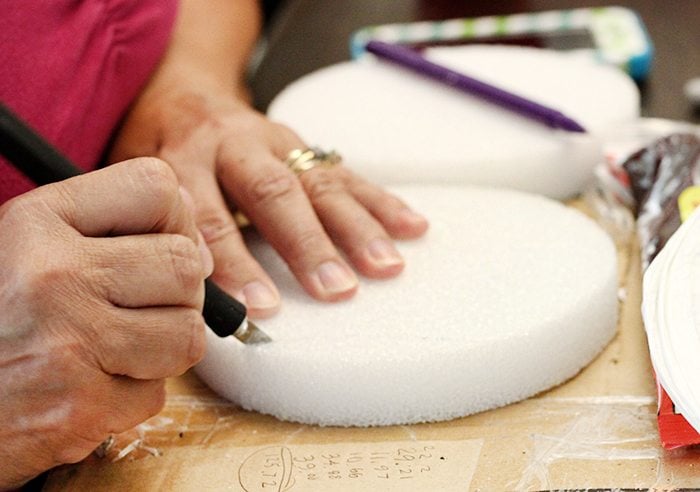 Step One: Trim the "ears". Use an X-ACTO knife or other sharp cutting tool to trim one slightly curved side off of each foam circle. To find your perfect shape, hold your foam circles against your paper lantern.
Step Two: Position the plastic tablecloth evenly over the paper lantern. Poke a little hole to allow for the top hanging piece on the lantern to show. Tie your string or ribbon on to that top center piece for hanging.
Step Three: It's ear time. We found it easiest to prop the lantern in a bowl to glue on the two ears. Use a fast drying glue that is not hot so that you don't melt the plastic. Let the ears dry.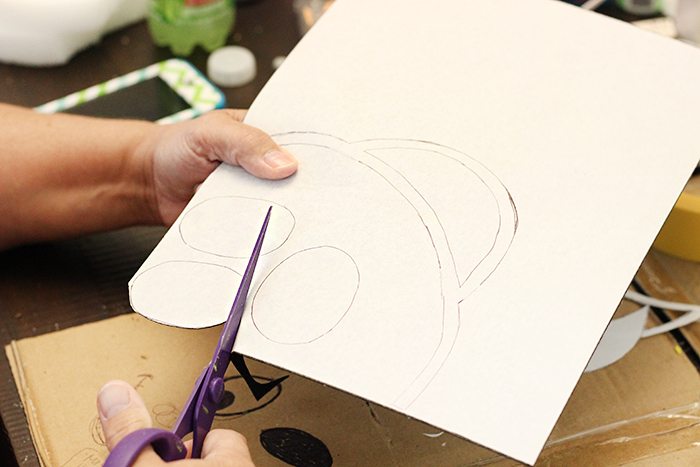 Step Four: Sketch out your Mickey Face on the back side of the Sticky Foam Sheets until you are happy. Then, trim them out.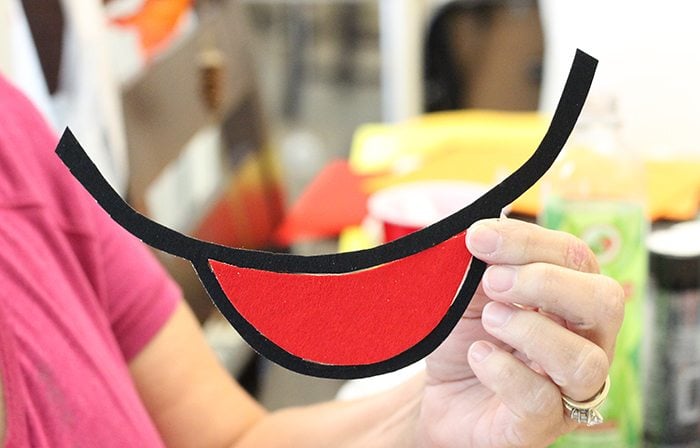 Step Five: It's time to slick on your Mickey face. We found it easiest to hang the ghost at this point. Just remove the adhesive from the back of each piece and adhere them into place.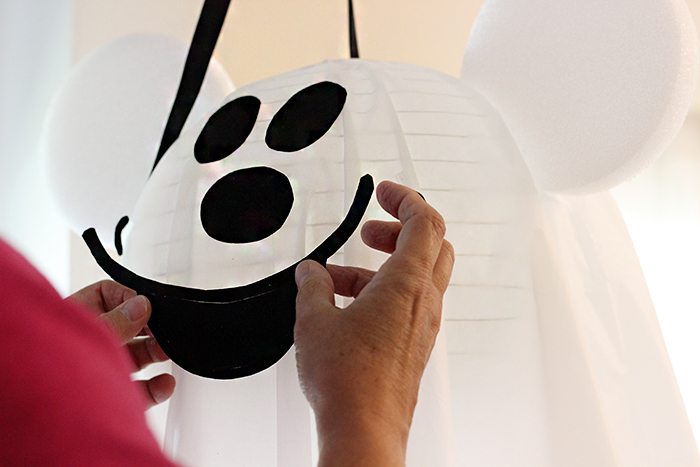 Step Six: Place your LED Light inside the lantern. Depending on how your is shaped, you may need figure out how to keep the light in there firmly but conveniently so that it can be turned on and off.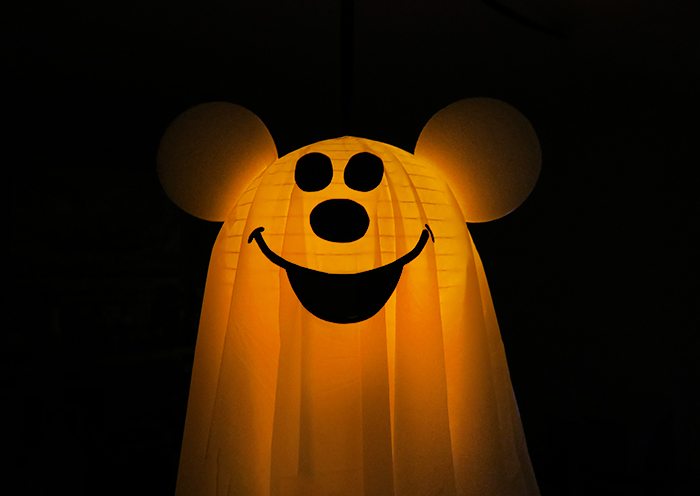 Voila! You have yourself a copy cat DIY Mickey Ghost for Halloween that looks so much like the one found at Disneyland.
Are you into Halloween DIY? Are you a huge Disney fan?