You are probably asking yourself what a radio sandwich is and it's a good question! According to my family, it's an old fashioned egg salad sandwich recipe with a story. For this unique twist, egg salad is doctored up with pimientos, walnuts and cream cheese.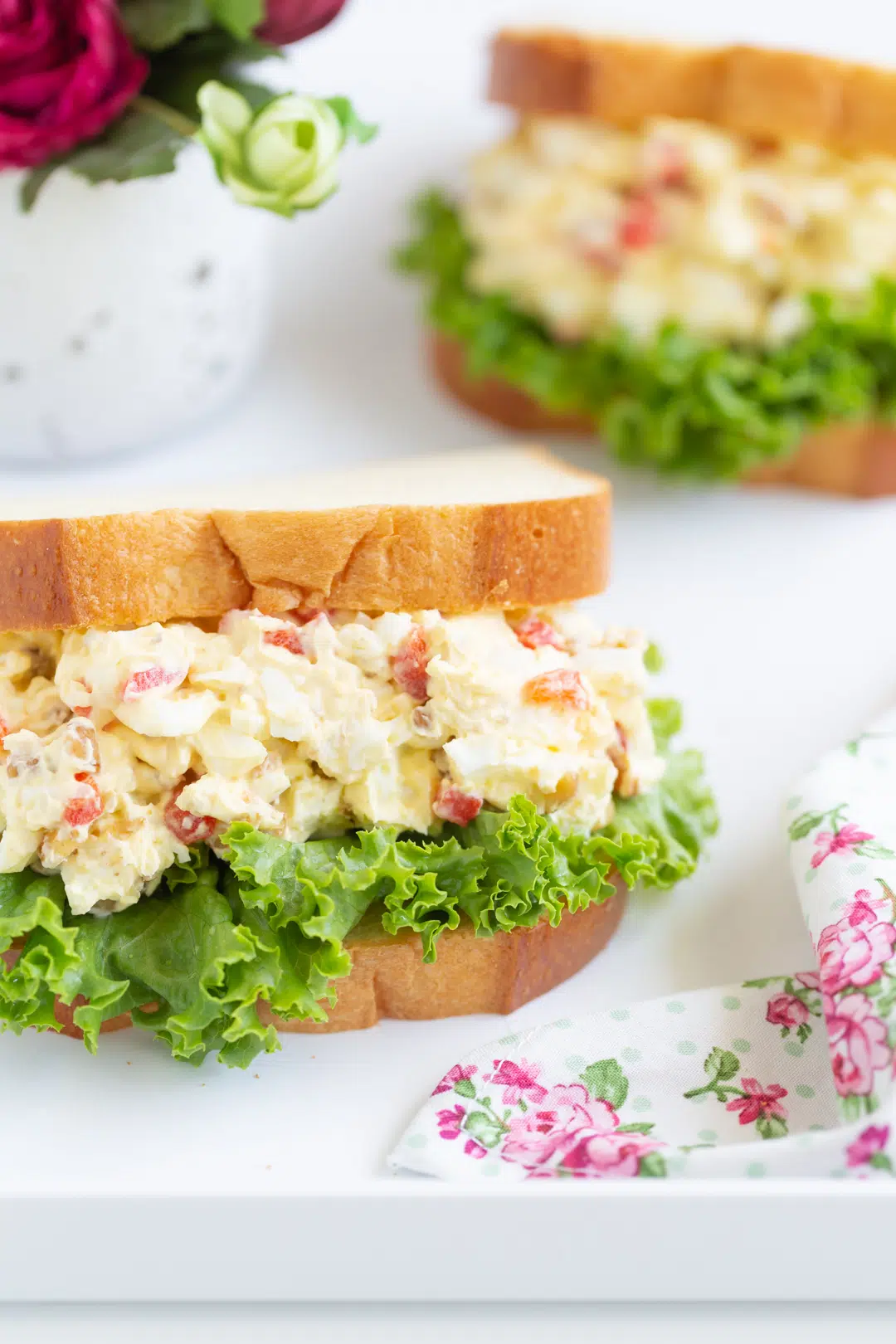 It was exciting to finally get this recipe from my mom recently. I've been wanting to get it for a couple of years, so it was a long time coming. I made it a few times since then and tweaked it to perfection!
This recipe makes for a good alternative when you love egg salad but want to try something new.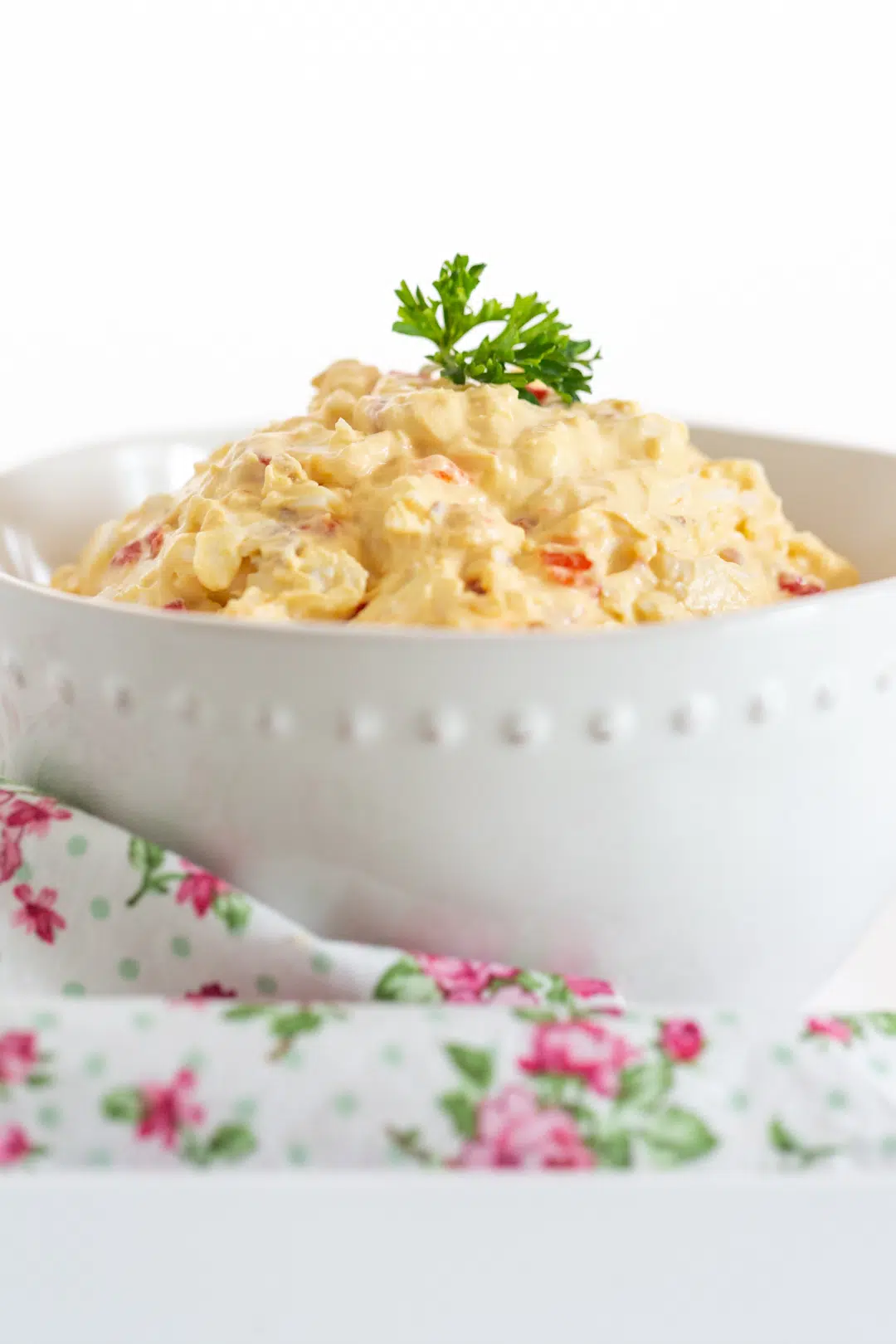 This basic recipe I'm sharing today is also yummy with some of my favorite variations like chopped pickles and/or chopped onions.
Without making you wait further, here is the low-down on my family's radio salad sandwich.
WHAT IS A RADIO SANDWICH?
In short, it's a unique take on an old fashioned egg salad recipe.
My great grandmother originally heard this recipe on the radio. You can probably see where this is going.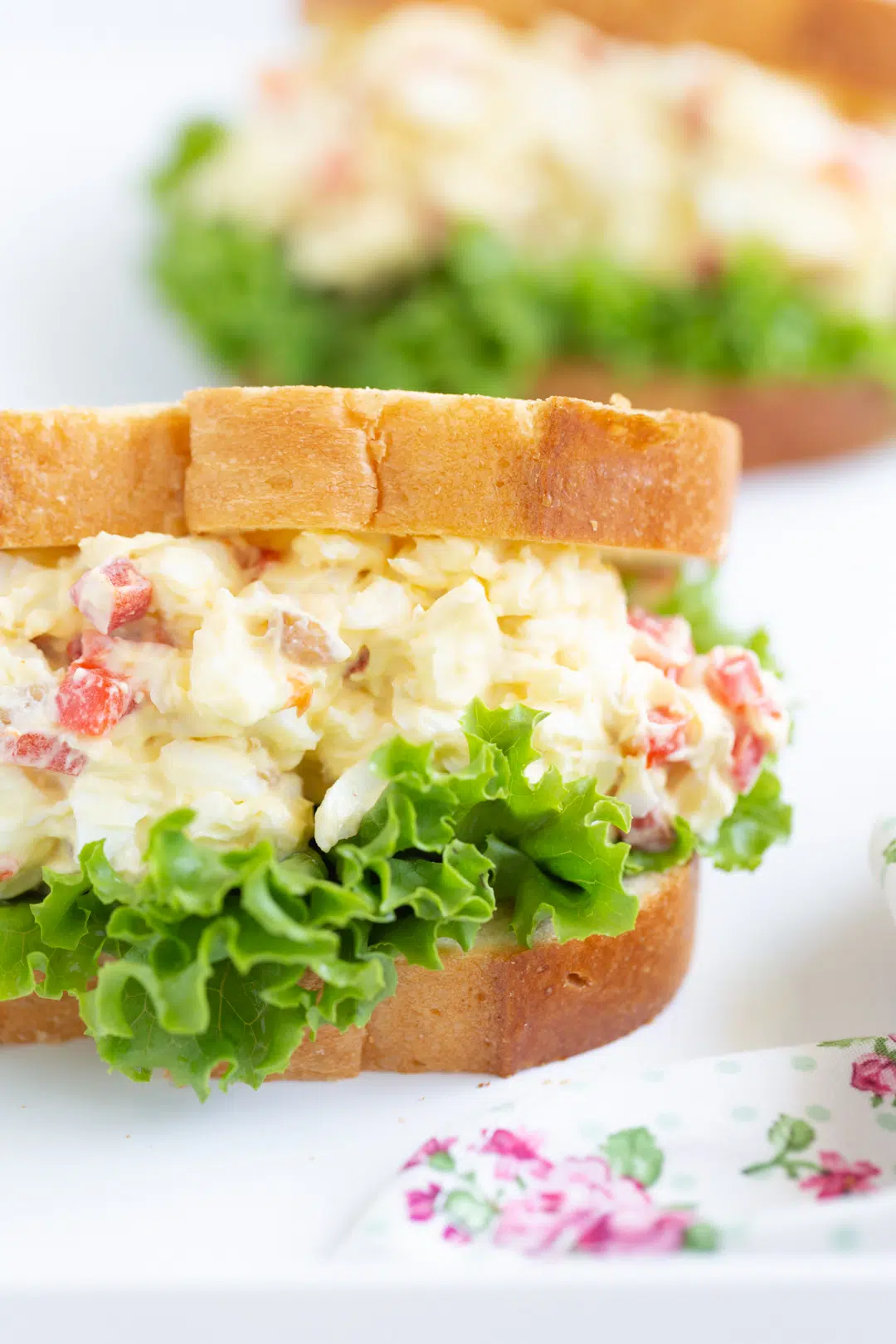 There was no TV back then, so listening to the radio was a big source of home entertainment.
She never heard the name of the actual recipe or where it came from, so she decided to call them "radio sandwiches".
These sandwiches were made with this egg salad filling heard on the radio and usually brought on family outings, especially to the beach.
The recipe was then passed down from my great grandmother to my grandmother. So my mom has fond memories of my grandmother always making them for the beach, too.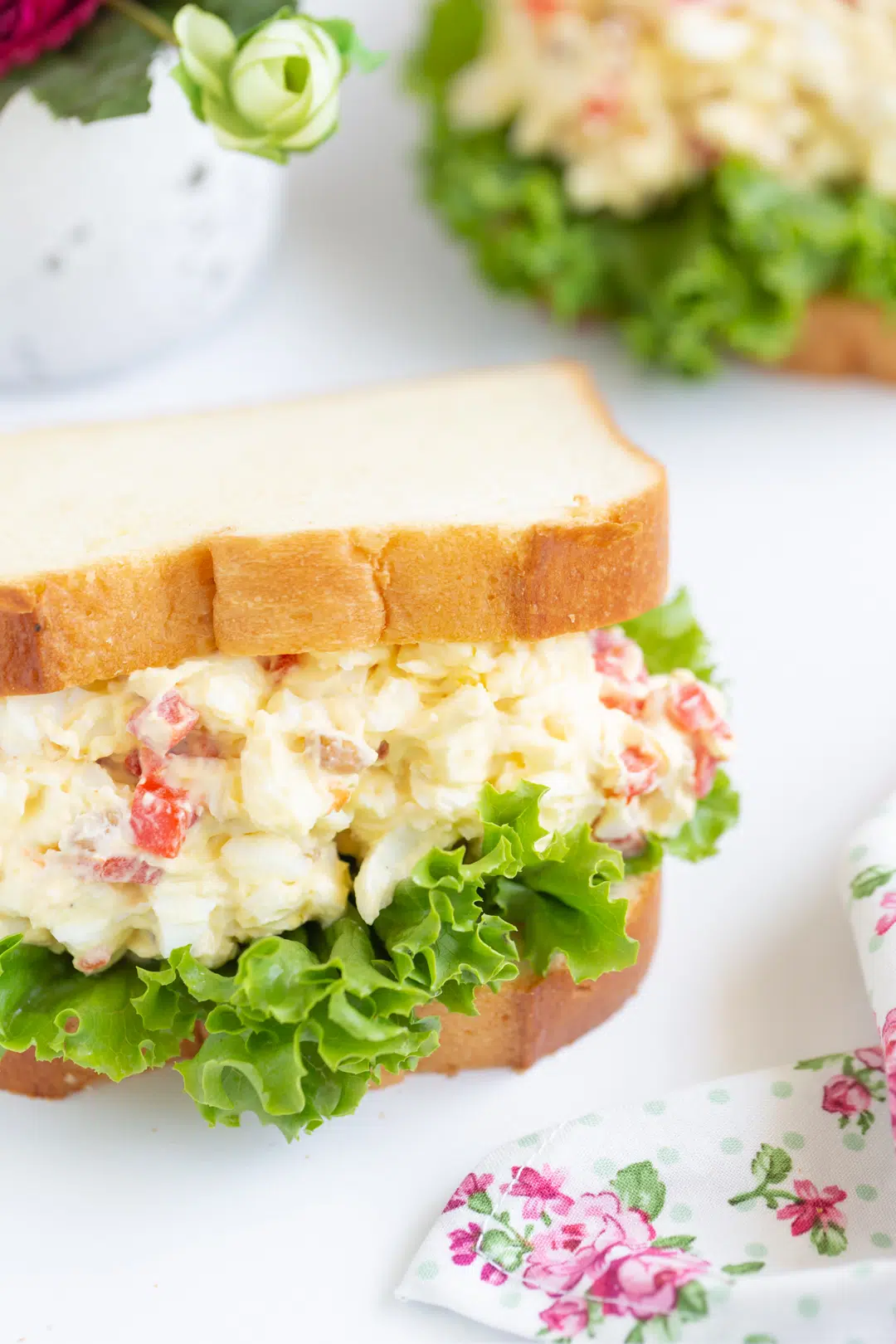 Don't know about you, but I just love a good nostalgic recipe and this one does not disappoint.
RADIO SANDWICHES INGREDIENTS
The ingredients you need to make this recipe are super simple. This twist on a classic egg salad is really easy to make. Here is the list of ingredients to make this:
Hard Cooked Eggs
Cream Cheese
Mayonnaise
Pimientos
Walnuts
Salt (Redmond's Real Salt) is my favorite.
MAKE UNIQUE EGG SALAD
This twist on old fashioned egg salad could not be more simple to make. Let me share the simple steps to make this.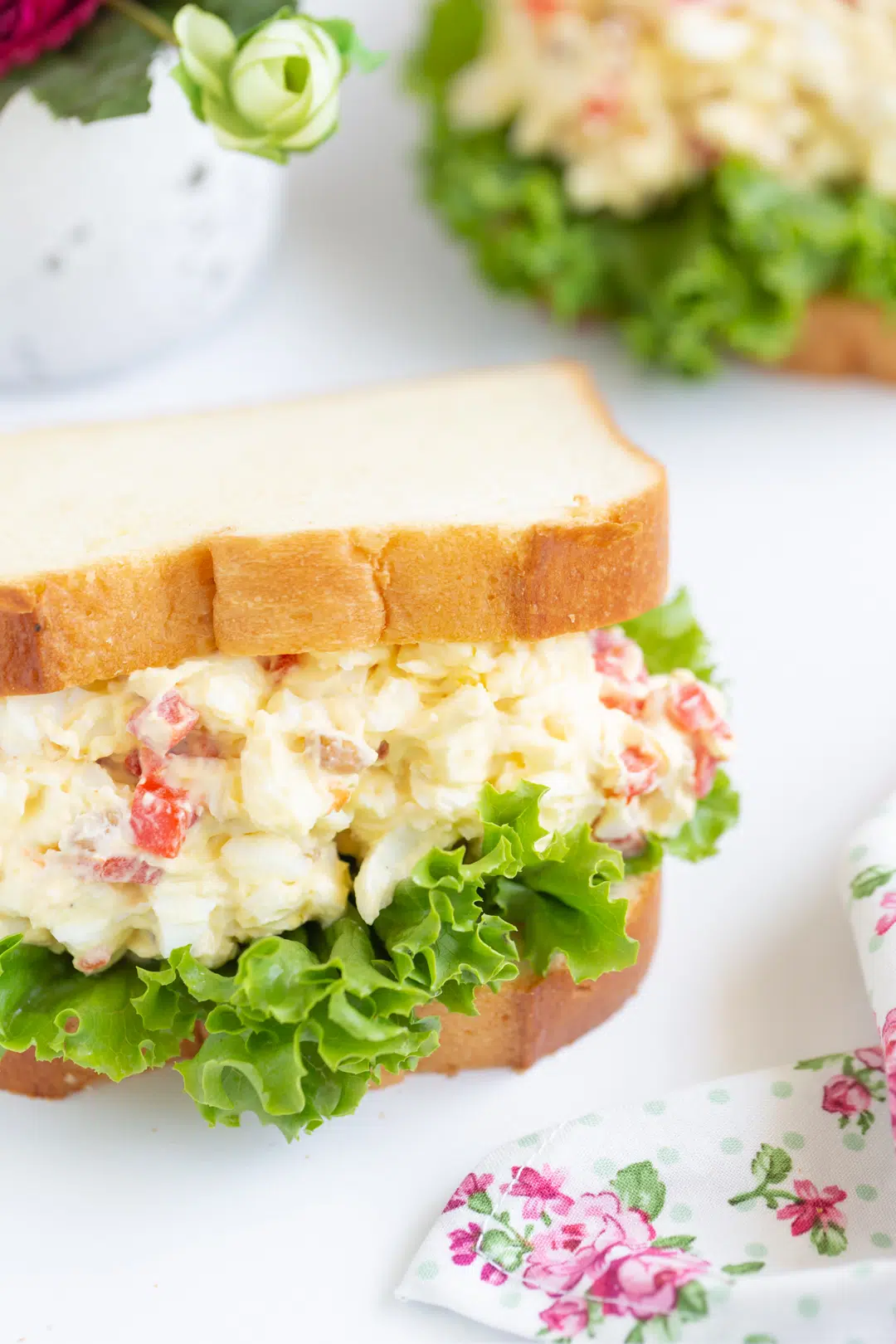 First, separate the yolks from your hard cooked eggs.
Place the yolks in a medium sized bowl and with a fork, mash them well.
Then, add the softened cream cheese, mayo and salt and mix it up completely.
With your hands, crumble the egg whites into small pieces and toss into your yolk mixture and blend.
Lastly, carefully fold in the walnuts and pimientos until combined.
Then, serve on bread with some lettuce and maybe some tomatoes. Or simply serve on a bed of lettuce for a lower carb option.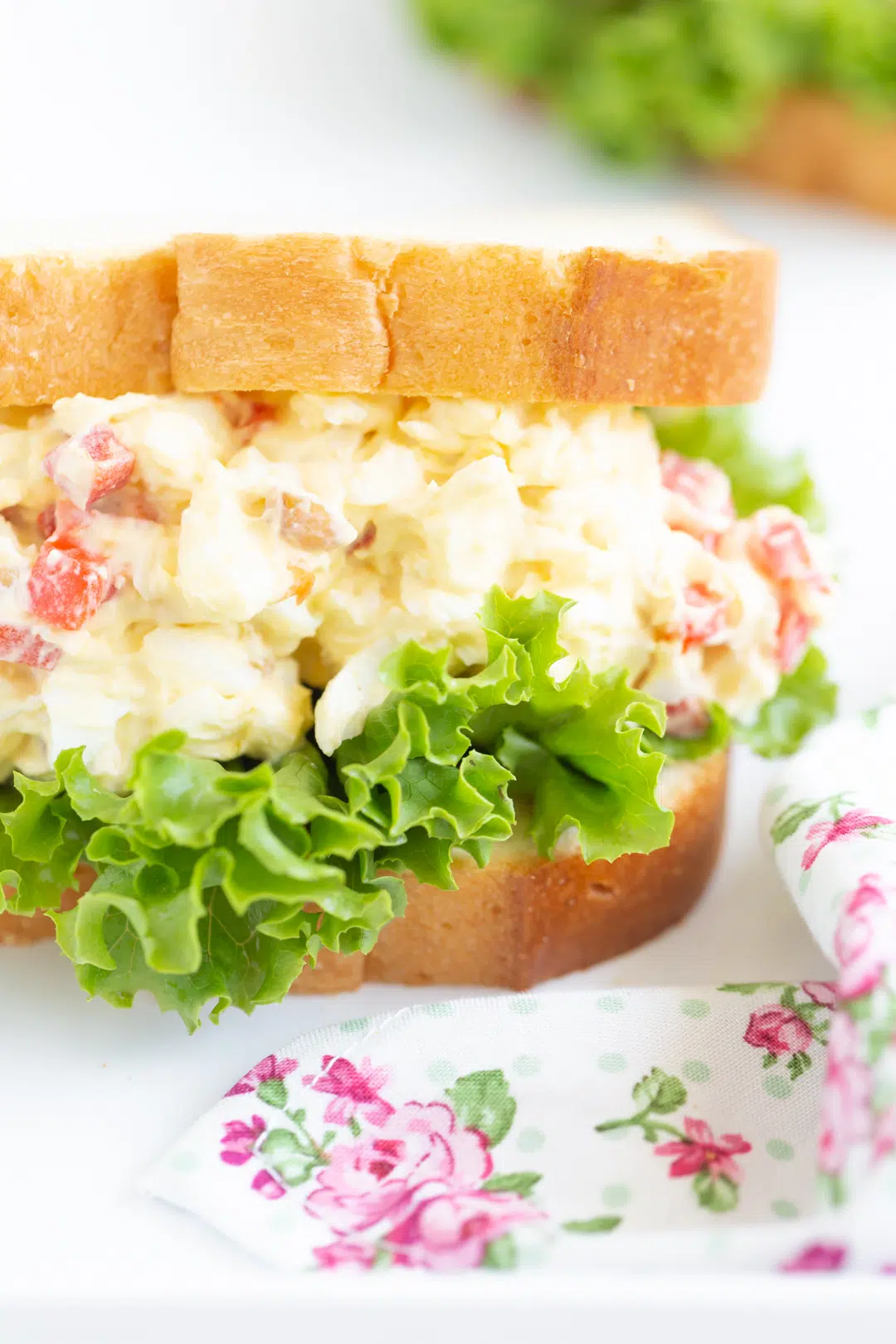 I did some research and just can't find anything called a Radio Sandwich or too many recipes that use pimientos paired with walnuts and cream cheese in an egg salad.
The closest I found was someone who shared that they found a recipe in their mother's (unnamed) cookbook from the 1940's called "Pimiento and Walnut Sandwiches". While most of the ingredients are identical to this one, that recipe does not contain any EGGS.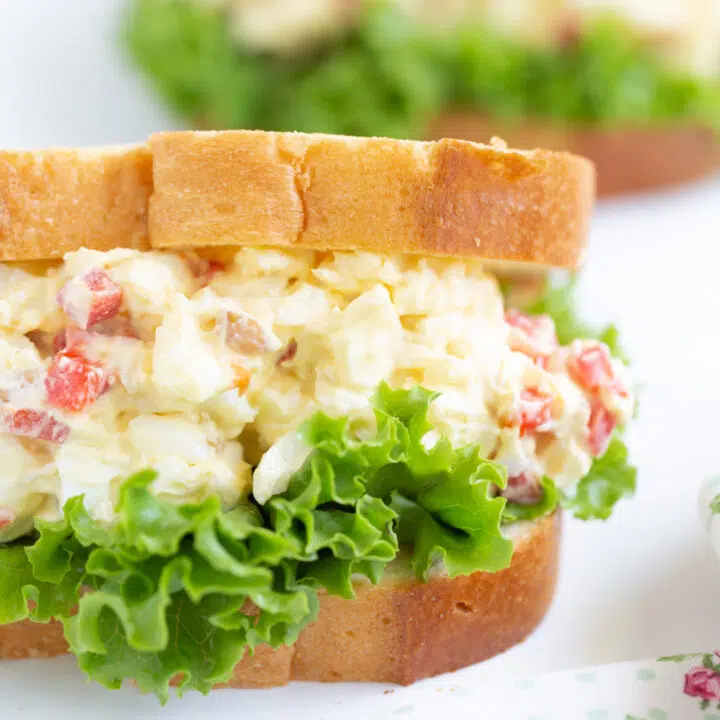 Radio Sandwiches
An old fashioned egg salad with pimientos, walnuts and cream cheese. Unique twist on the classic recipe.
Ingredients
6 Hard Cooked Eggs
4 oz Cream Cheese, Softened
2 tbsp Mayonnaise
¼ cup Diced Pimientos, Drained Well
2 tbsp Walnuts, Finely Chopped
½ tsp Salt
Instructions
Separate the yolks from the hard cooked eggs.
In a medium sized bowl, add the yolks and mash them completely with a fork.
Add cream cheese, mayonnaise and salt to the yolks and mix until fully blended.
Crumble the egg whites with your hands into small pieces and add to yolk mixture and blend until egg whites are covered completely.
Fold in chopped walnuts and pimientos until blended. Don't over mix.
Add salad mixture to sandwiches or salads and enjoy.
Notes
Best if enjoyed on the same day as the walnuts will get soggy, If making in advance, simply wait to add the walnuts until you are ready to serve.
Nutrition Information
Yield

4
Serving Size

1
Amount Per Serving
Calories

277
Total Fat

24g
Saturated Fat

9g
Trans Fat

0g
Unsaturated Fat

13g
Cholesterol

311mg
Sodium

532mg
Carbohydrates

3g
Fiber

0g
Sugar

2g
Protein

12g
This nutritional information is for reference only. We are not responsible for these calculations.
Hoping to one day find the original source. If you know it or have your own story about it, let me know! I'd be really curious to compare the original recipe to what I've interpreted it into through family stories since it was never actually written down.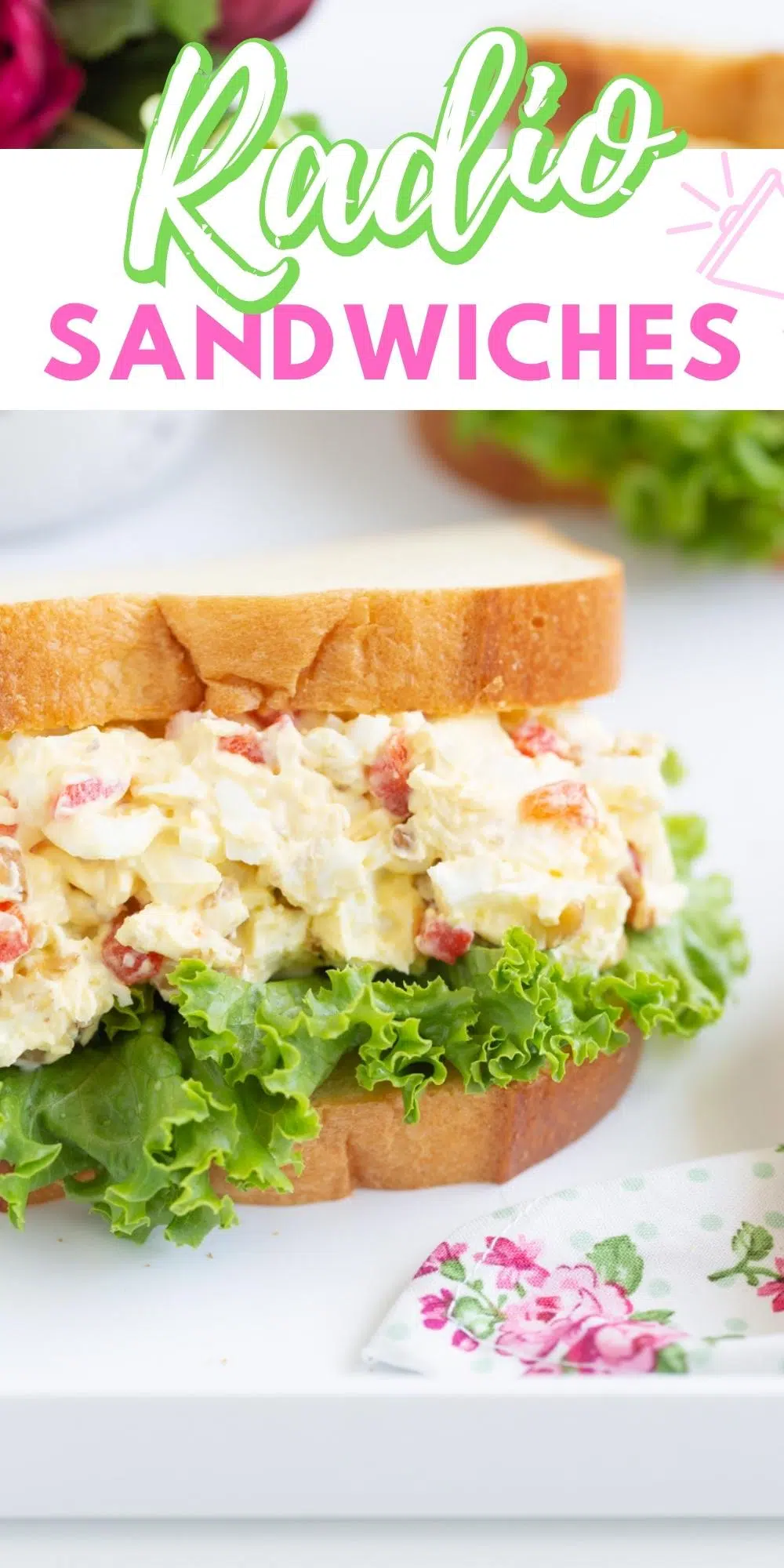 You might also like my Classic Pea Salad or Old School Pasta Salad.
If you're looking for a quick and easy lunch idea, be sure to give this a try! Let me know what you think!