Do you fill stockings for the holidays? It's always been one of my top favorite traditions. I'm the type that likes to wrap EVERY single item inside to really drag it out, too. YES, I have been known to even wrap candy canes. As a stocking filler extraordinaire, I'm super excited to share tips and inspo today. Get my big list of fun and tasty items to fill a JUMBO stocking with featuring a variety of Slim Jim snack sticks available at Walmart and Walmart Online Grocery Pick-Up to help do it BIG this year. This post is sponsored by Conagra, but all opinions are my own.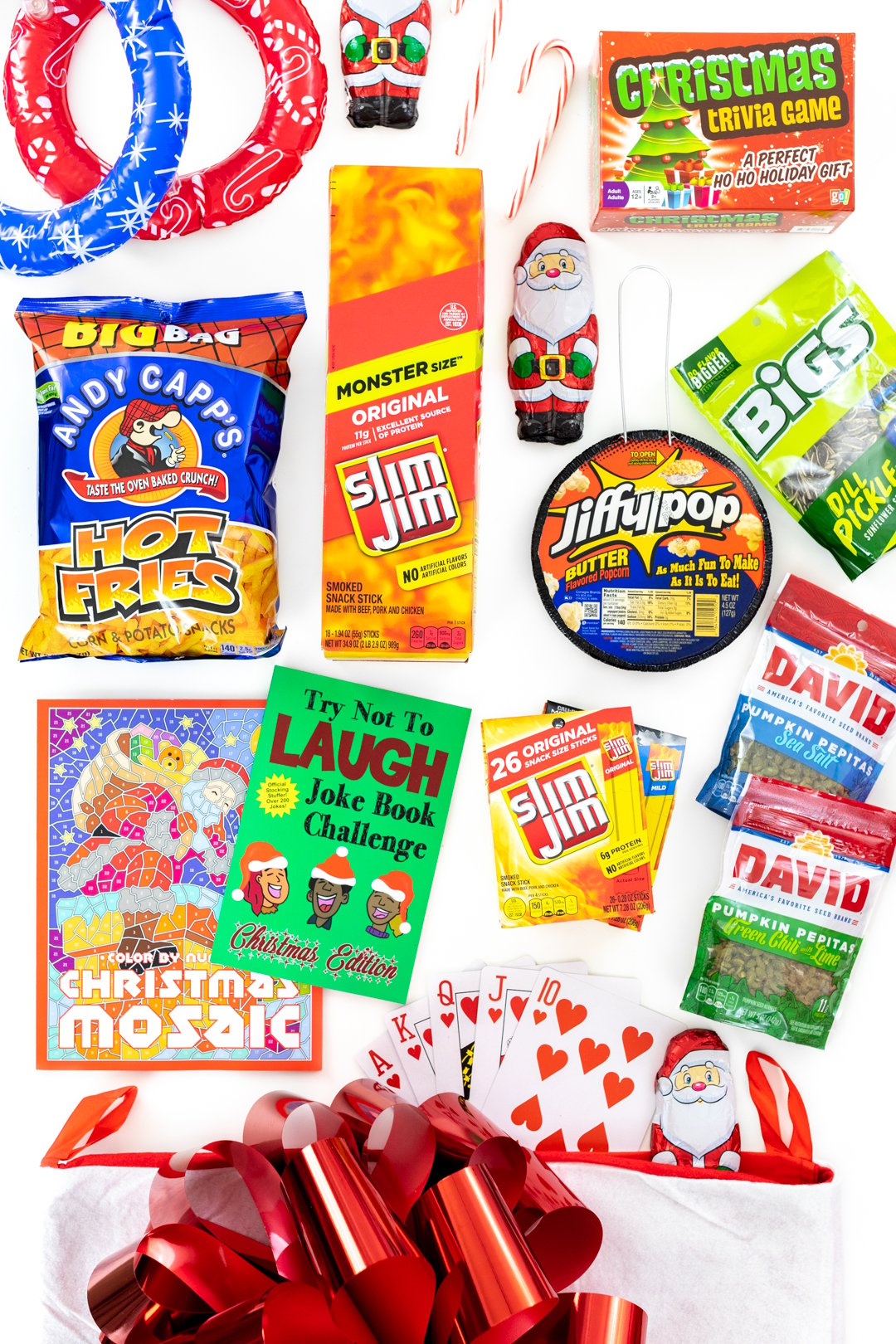 Before we get started on the stocking stuffer fun, I want to share a fun holiday sweepstakes for a chance to win big!
You can create your own unique stocking and enter to win prizes by visiting SlimJimBoldBreak.com!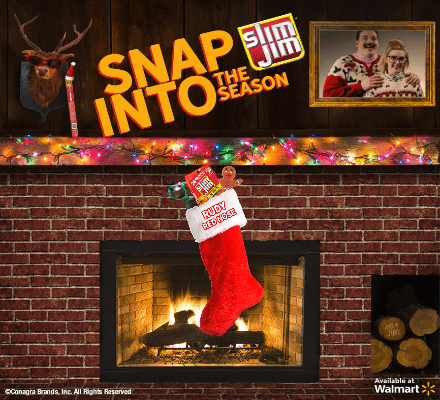 JUMBO STOCKING FILLERS
Want to go big this year? Fill a gigantic stocking with the best things to make the holiday even more memorable. So, let's chat about all the best ways on ho ho how to fill up an extra-large stocking with the good stuff that teens and even adults will totally love. I have plenty of experience gifting my hungry teen and hubby, so I totally have your back.
It's easy when you head to Walmart or my very favorite, ordering through Walmart Online Grocery Pick-Up. Starting by adding hearty favorites from Slim Jim is a great place to start. Let's dig in, shall we?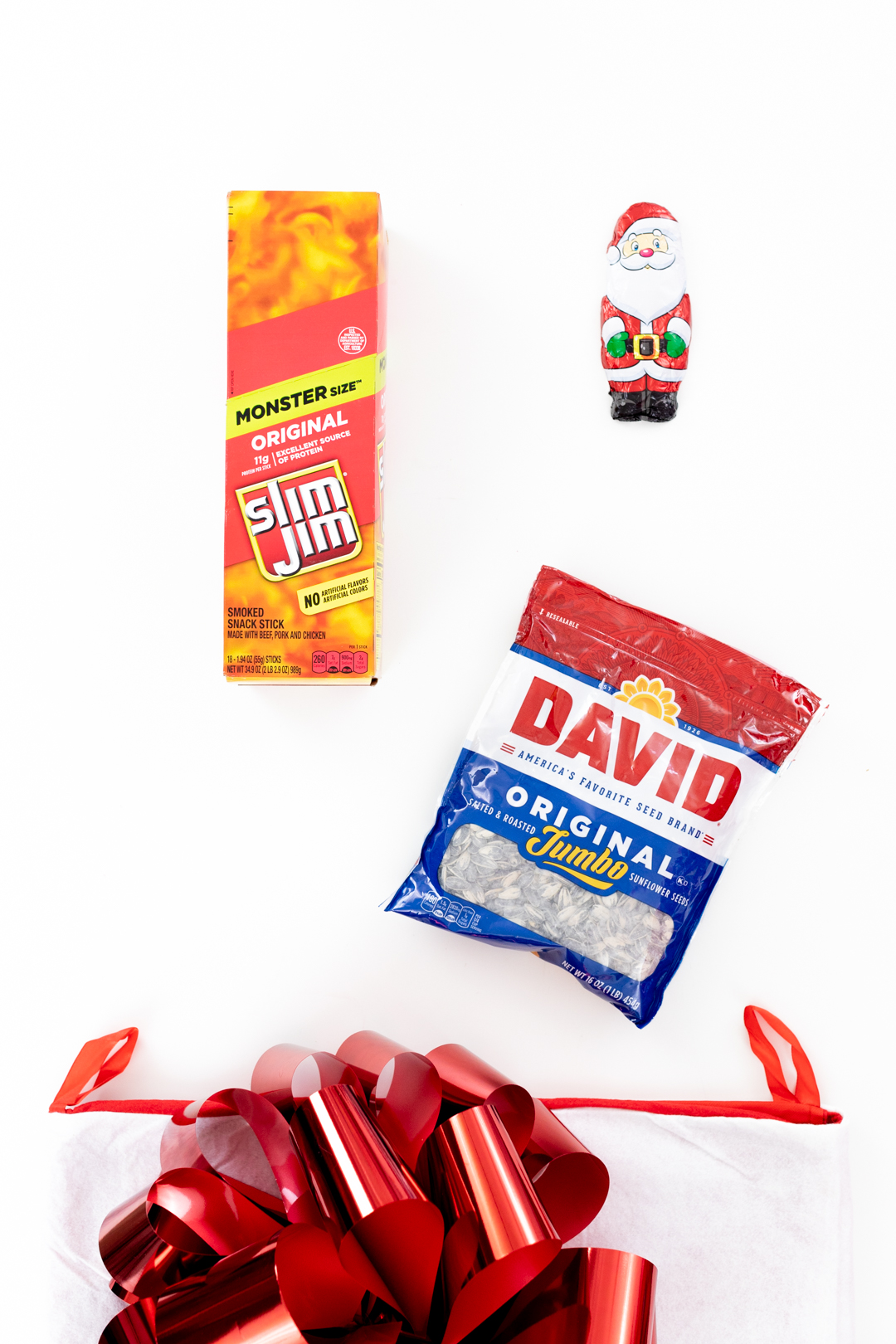 BIG ITEMS FOR JUMBO STOCKINGS
Start with only the biggest and the best stocking fillers with this fun list to get your creative ideas flowing. Don't forget to pick up a jumbo-sized stocking to fill and to extra measure, get an extra-large gift bow, too.
Slim Jim Monster – Original, 18ct. to satisfy only the biggest holiday cravings

Slim Jim Original Giant Twin Multipack 6ct

David All-Natural Original Roasted & Salted Jumbo Sunflower Seeds, 16 Oz

Andy Capps Hot Fries Corn & Potato Snacks Big Bag, 8 Oz.

Andy Capp's Cheddar Fries Corn & Potato Snacks Big Bag 8 Oz.

BIGS Vlasic Dill Pickle Sunflower Seeds 5.35-oz. Bag

Jumbo Chocolate Santa's

Jumbo Sized Playing Cards

Inflatable Holiday Toss Games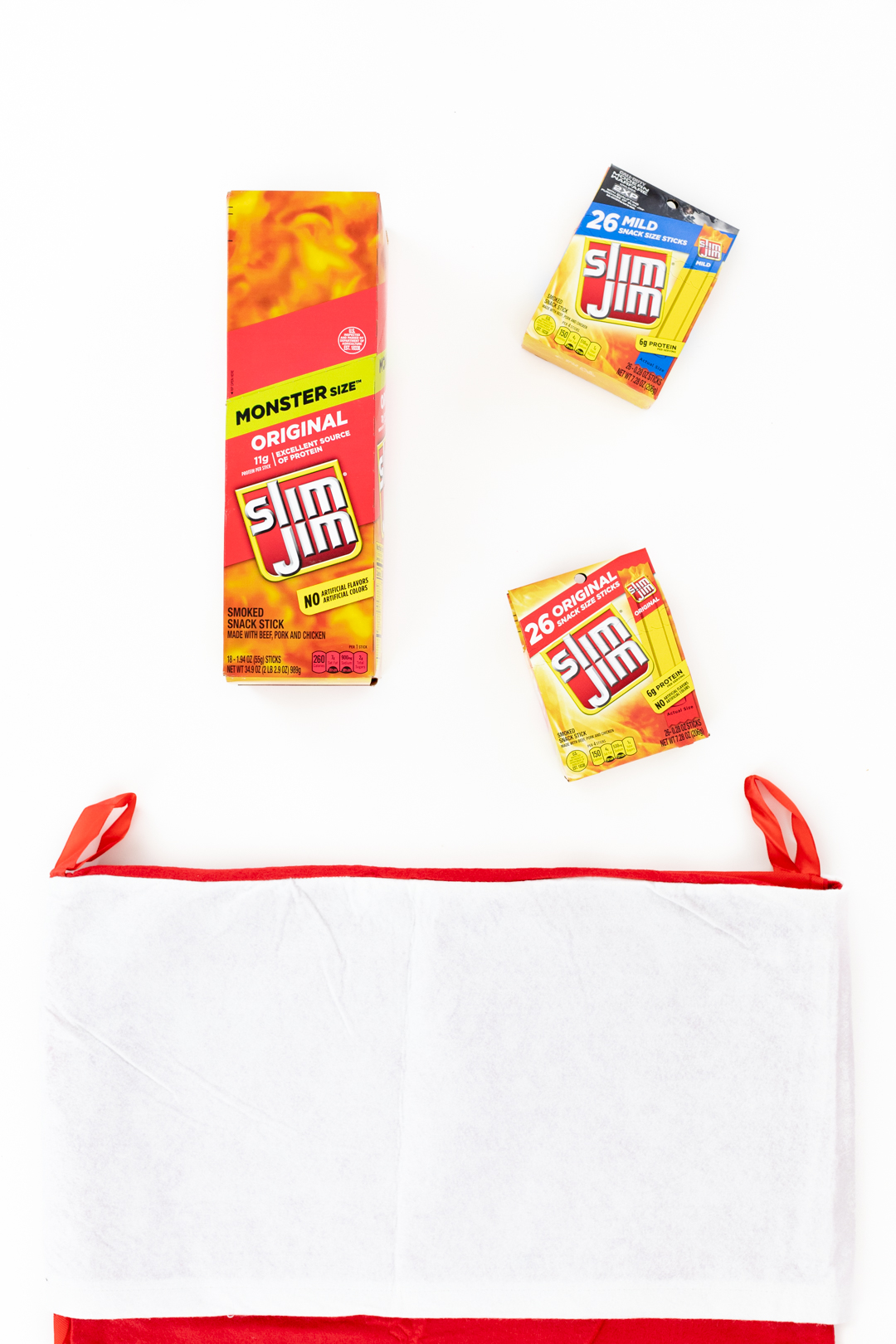 MORE STOCKING FILLERS FOR TEENS
Slim Jim Original Smoked Snack Sticks, 26 ct.

Slim Jim Mild Smoked Snack Sticks, 26 ct.

Jiffy Pop Butter Flavored Popcorn 4.5 Oz.

DAVID Sea Salt Pumpkin Pepitas Seeds 5-oz. Resealable Bag

DAVID Green Chili with Lime Pumpkin Pepitas Seeds 5-oz.

Christmas Trivia Games

Christmas Coloring Books for Teens

Joke Challenge Books

Christmas Puzzles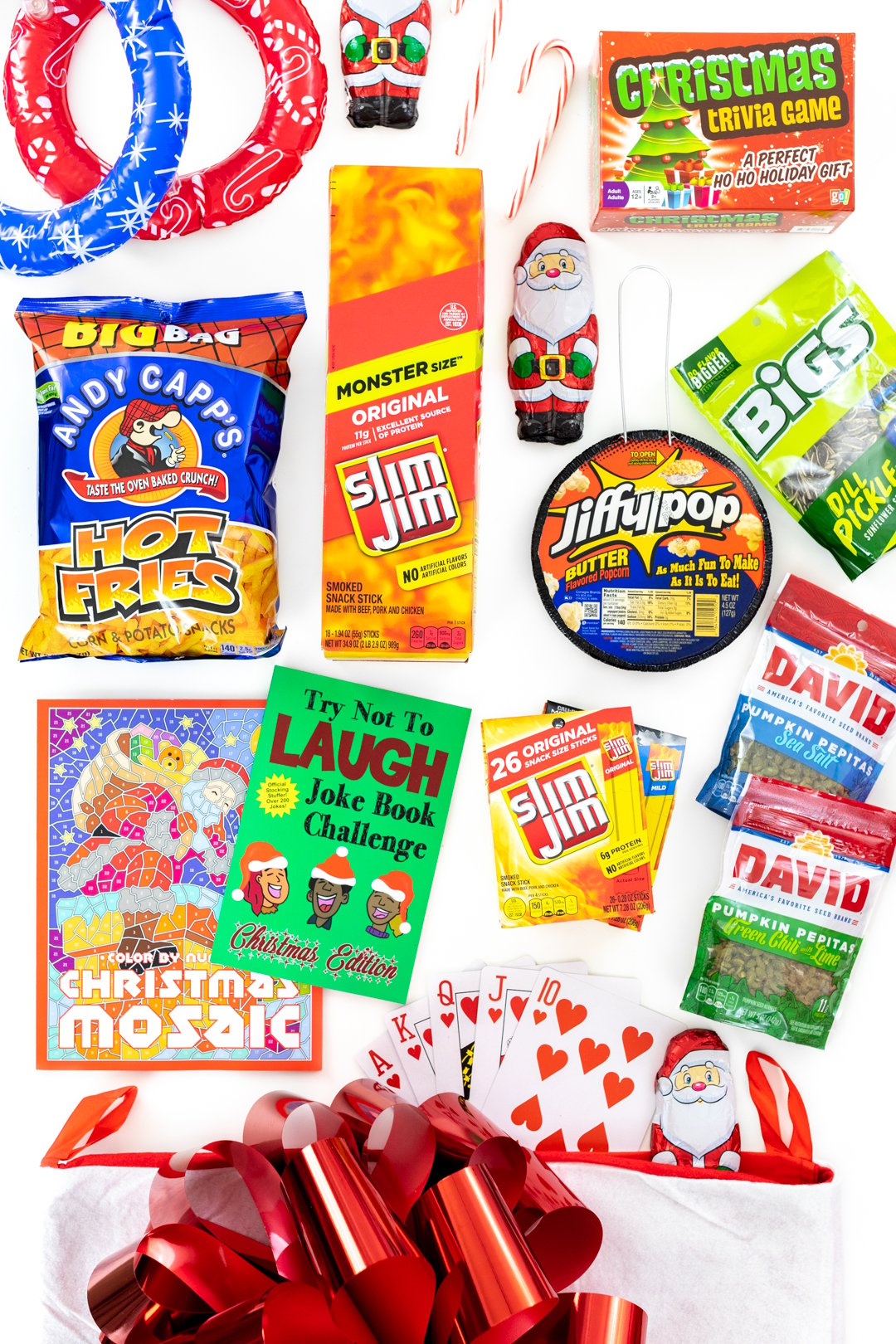 I hope this big list of jumbo filler items help to get you started filling your own amazing jumbo stockings this year. Choosing a selection of Slim Jim snacks are a great idea for a protein packed, low sugar snack to satisfy this holiday season. Be sure to add them to your Walmart and Walmart Online Grocery Pick-Up holiday shopping list.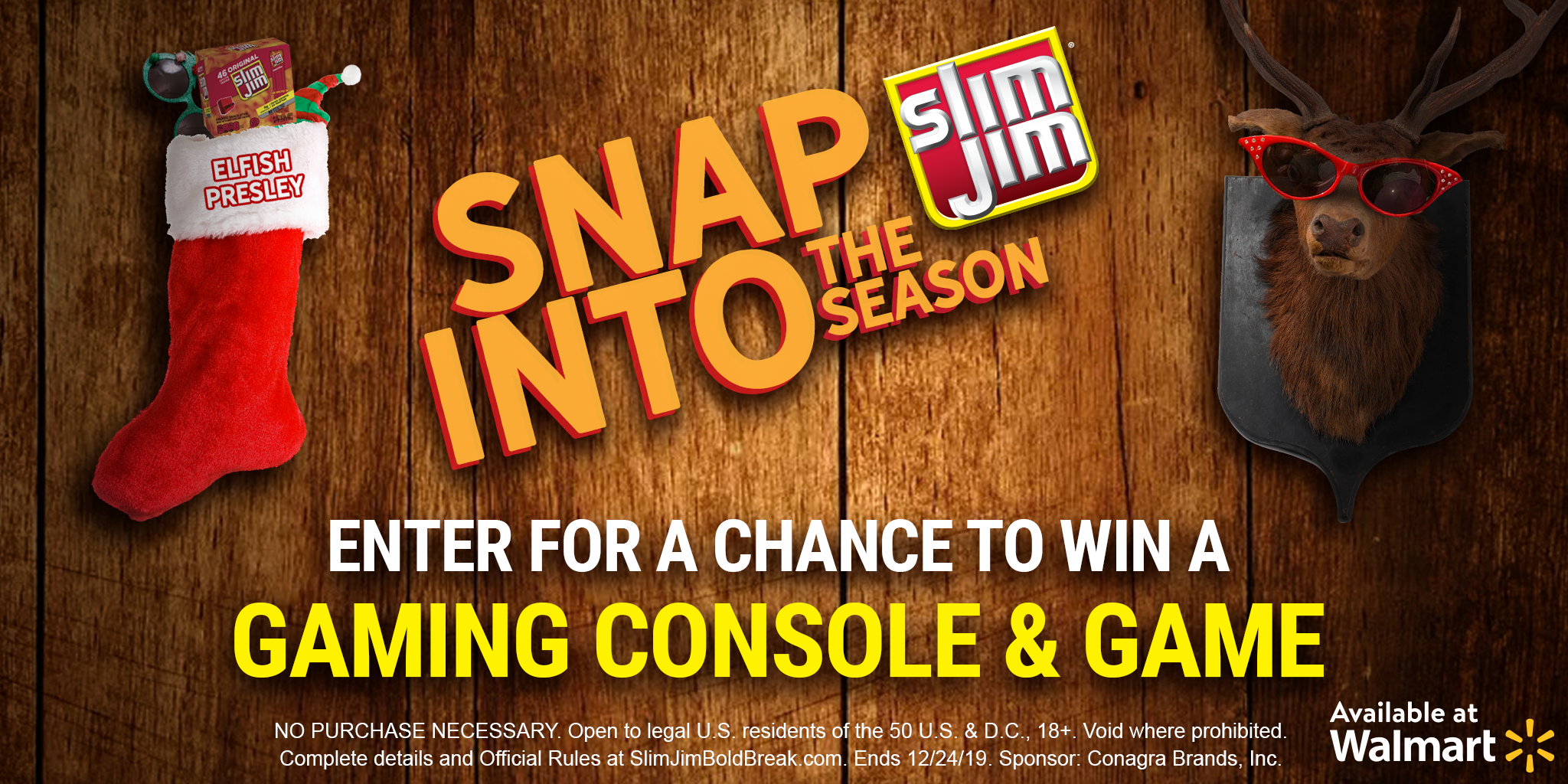 Don't forget to enter to win a Walmart gift Card (and possibly a gaming console!) by getting started here: SlimJimBoldBreak.com
Happy holidays, my friends!