You know I love a well thought-out stocking for Christmas. They are one of my very favorite traditions each year and I love to make them extra meaningful and stuff them with extra love. This year, I have all the yummy and fun ideas for you and I'm SO excited. I'm back with three super fun and tasty stocking filler themes. From movie themed to colorful ideas, I have just what you need to get your ideas in motion. I'll show you how to stuff stockings with delicious treats that everyone loves, available in-store at Walmart or via Walmart Online Grocery! This is a sponsored post, all opinions are my own.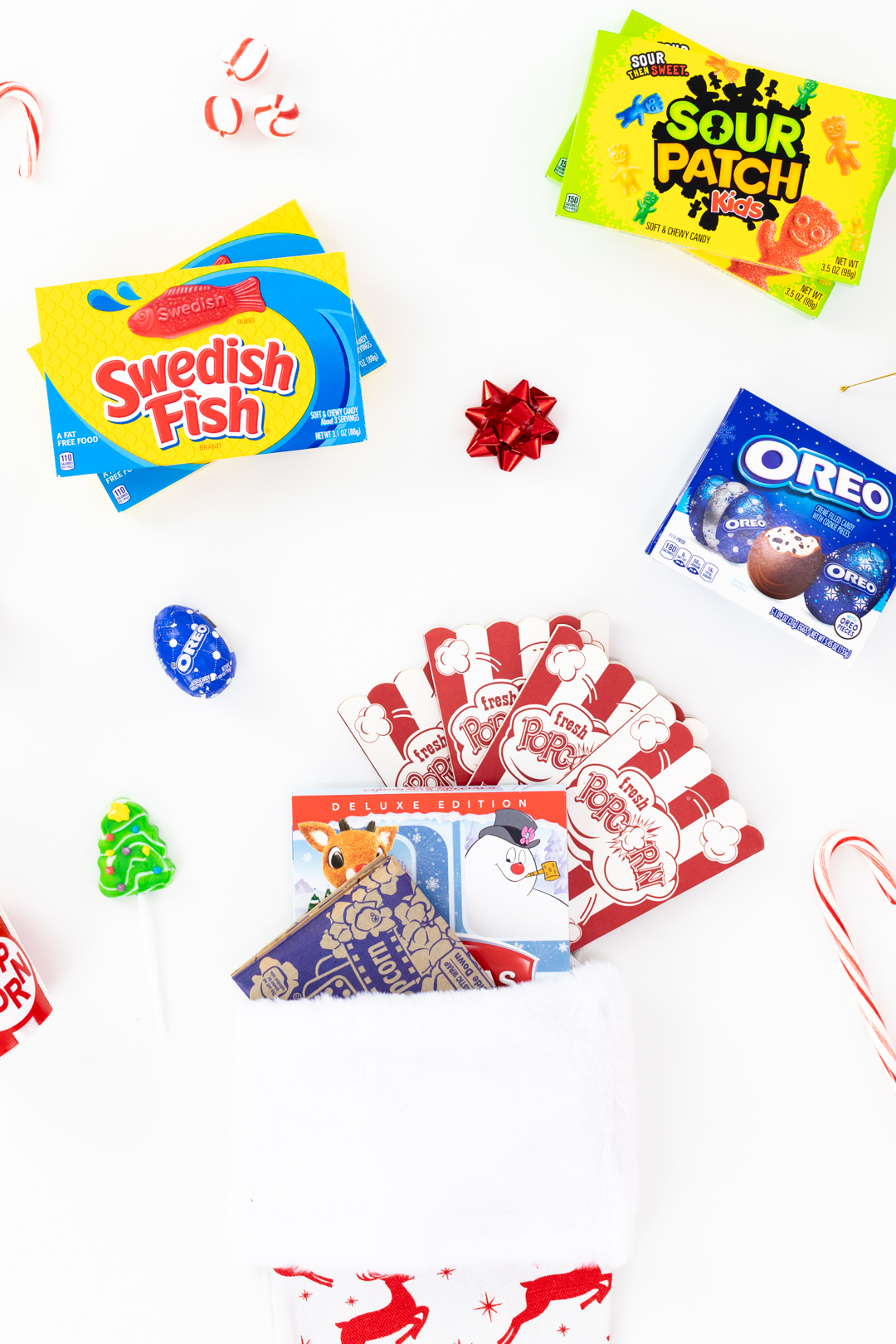 Taking stocking time to the next level is easy when you nail your ideas. When you choose options down the candy and seasonal aisles like OREO Chocolate Eggs and OREO Fun Size Bars or long time favs like Sour Patch Kids and Swedish Fish in theater boxes near checkout or in the candy aisle as well as large bags for those jumbo stockings. Also treat your loves to 3 ct packages of Trident and Dentyne found in the candy aisles. With all of these yummy treats, let's see how we can create just the right themed stocking that everyone will love!
3 FUN WAYS TO STUFF A STOCKING
Oh what fun it is to… stuff those stockings. Here are three ways to make yours a extra fun this year!
COLORFUL RAINBOW UNICORN STOCKING
Unicorn everything! It's one of the most well-loved creatures and most-requested party themes. Let's take the unicorn theme to the holidays! These are ideas are good for those that love bright and colorful cute things and is filled with fun-inspired treats and goodies.
Here are some thought-starting fillers:
Sour Patch Kids of course! They have all the fun colors for this!
Unicorn Figures and Trinkets
Bright and Colorful or Glittery Cosmetics (Nail Polish or Lip Gloss, etc.)
Fun Makeup Brushes
Colorful Soaps and Bath Products
Unicorn Headbands
Don't forget a bright and colorful stocking to match. LOVE this one that I found at Walmart!
LOVE this one that I found at Walmart!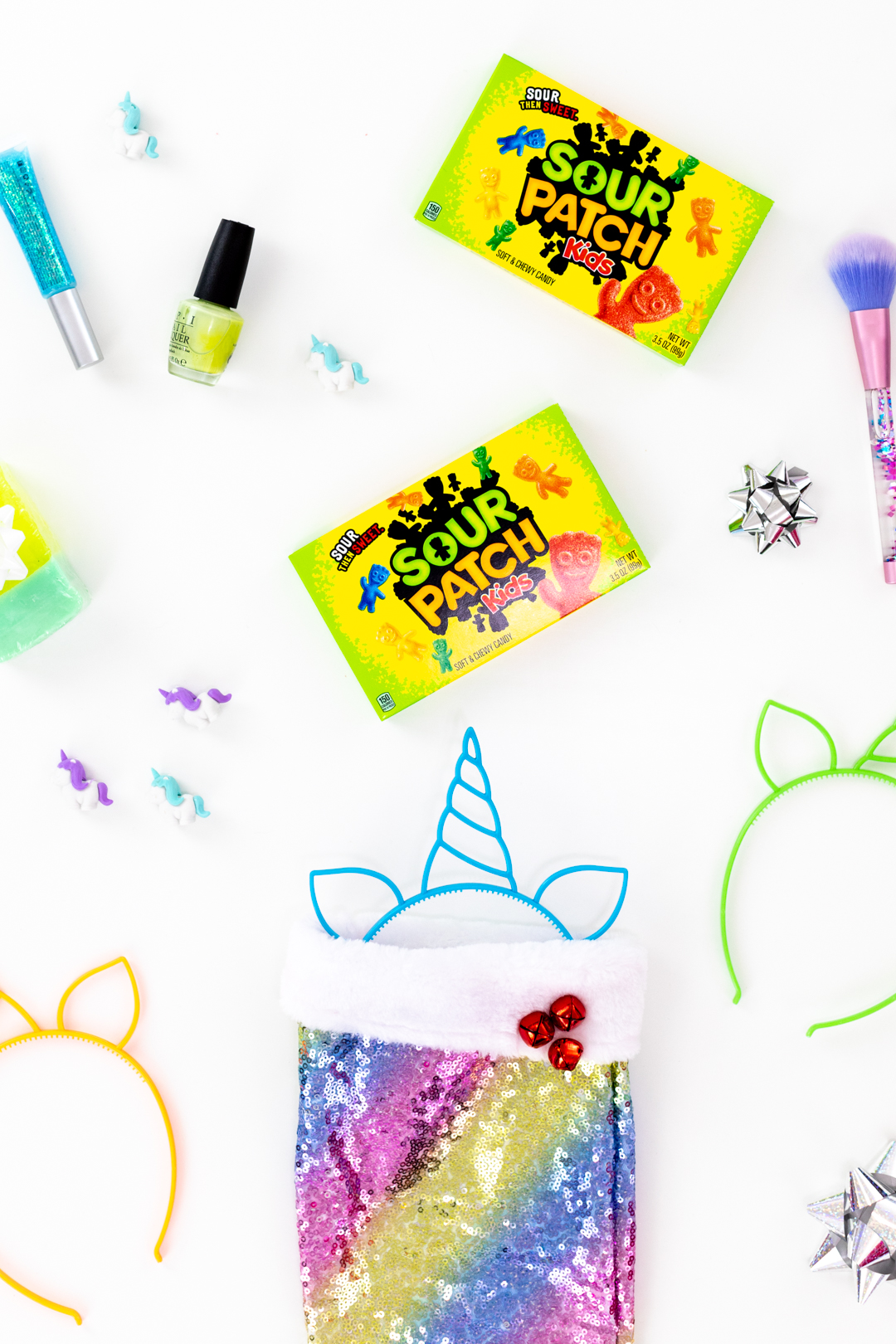 CANDY-LOVERS STOCKING
Nom-nom! Totally love the sweet stuff and these items make for a killer stocking with ZERO fuss! It will be instant love when your giftee opens up all of these tasty tidbits.
Here are some fun goodies to start your stocking off with:
Trident and Dentyne in 3 ct Pks. I love choosing flavors in red and green packaging to amp up the holiday feel.
Peppermints and Candy Canes for an added dash of holiday goodness.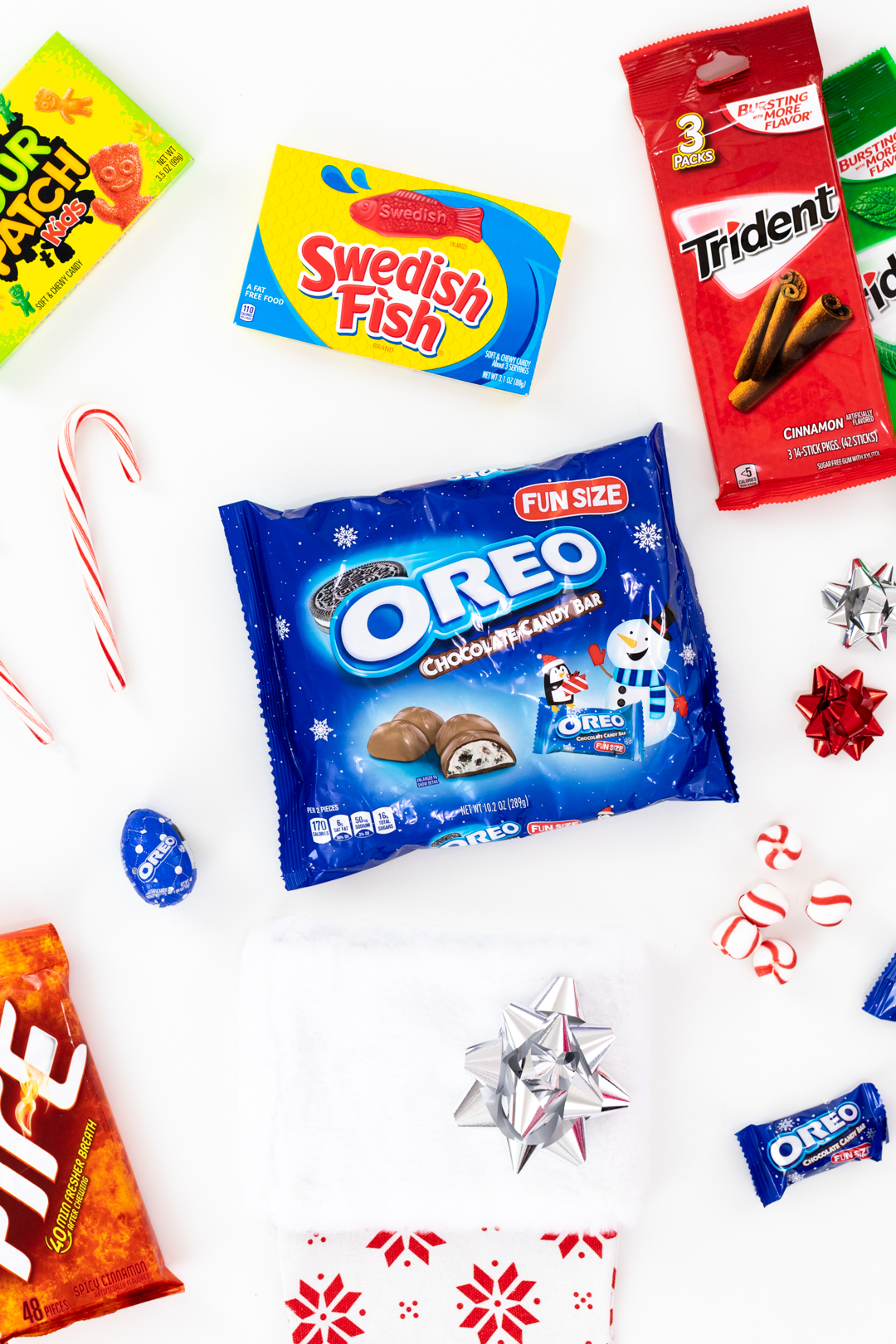 Last but certainly not least!MOVIE LOVER'S STOCKING
Peppermints and Candy Canes
Holiday-Themed Movies
Popcorn and Popcorn Holders
Popcorn Ornament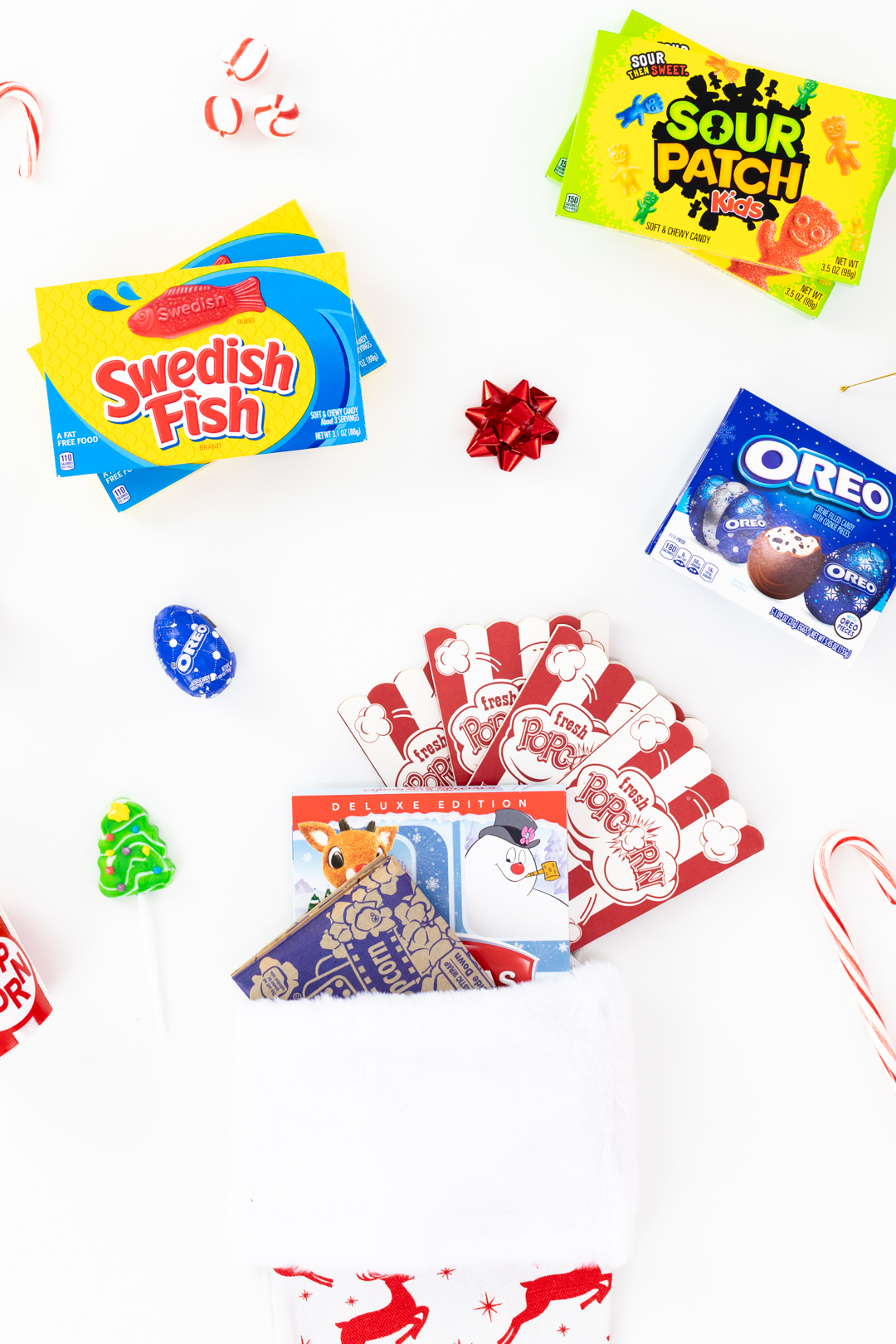 Voila!!! See how easy it is to make the holidays a little more jolly?
Make sure to add these yummy choices to your holiday Walmart shopping list!