Winters can be long, especially after the holiday season has flown by. But, there's something to still look forward to. Are you ready for it? The Norm Of The North movie will be arriving in a theater near you on January 15th, 2016! To kick off some #NormOfTheNorth fun, I thought it would be cool to make DIY Polar Bear Cups that are perfect for getting the party started! This is a sponsored post, all opinions are my own.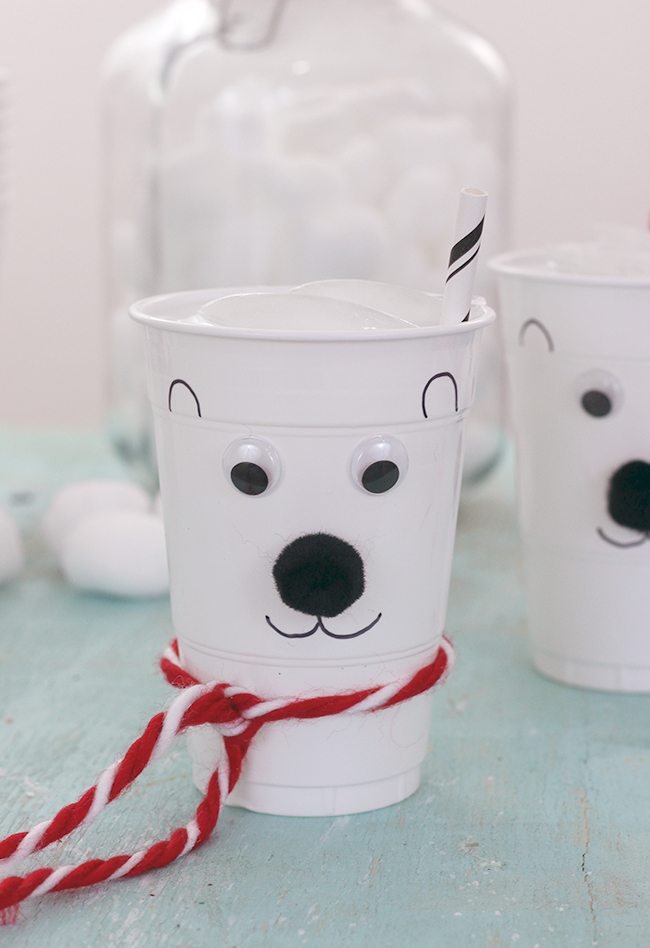 This family friendly film is rated PG, so rally up the whole family and let's build some excitement! The fun party cups can be made with the kids or for the kids. I love building excitement on the home front before we head off to a movie or cool event. A little polar bear party is just the thing to do it and the best part is just how easy it is to do!
DIY Polar Bear Cups
Here's what you need to make these adorable cups:
White Plastic Party Cups
Googly Eyes
Black Permanent Marker
Small Black Pom-Pom
Choice of glue (I used Glue Dots)
Optional: Ribbon, string or other material for "scarf"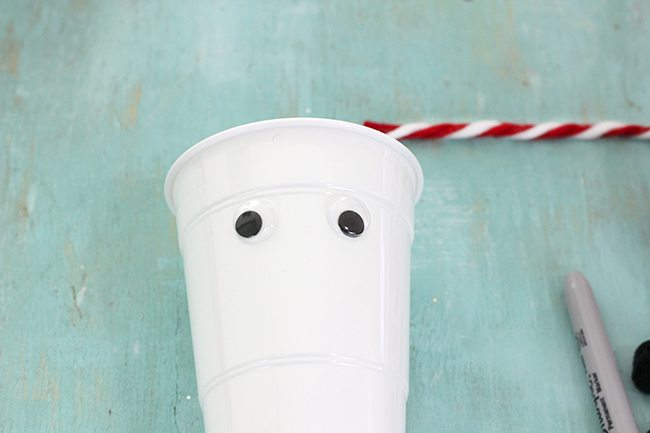 First thing to do is to get the eyes on there. If you have the sticky googly eyes, just adhere them. If you don't, you'll need to glue them. I liked to space mine out just a bit.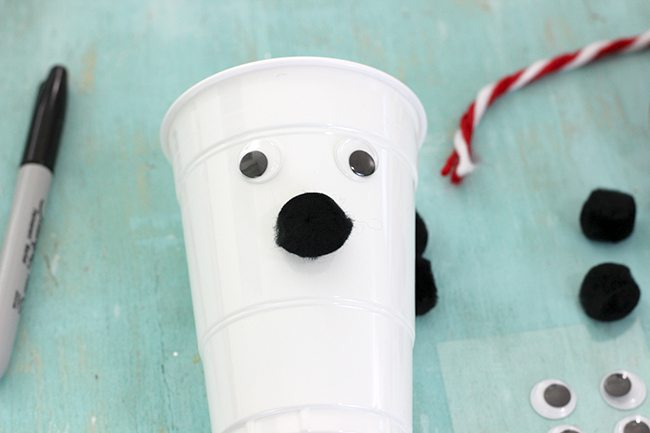 Next, glue on your black pom-pom nose. Can you see that it already looks like polar bear? I think Norm of the North would be pretty impressed.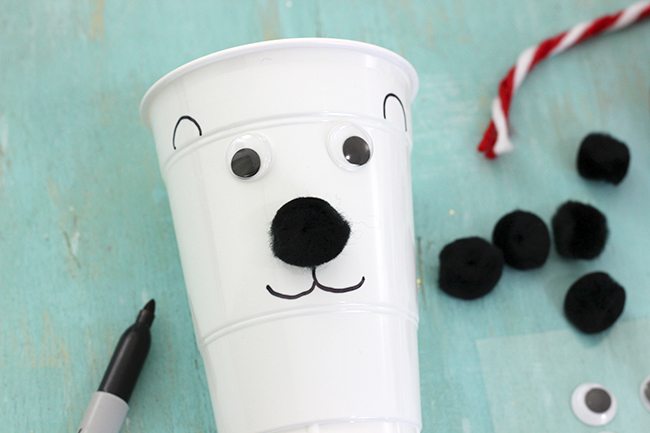 The last touch is simply taking a black permanent marker and drawing on the ears and the mouth. Feel free to get creative with it. I practiced a bit before settling on the look you see pictured above. Cuteness, right?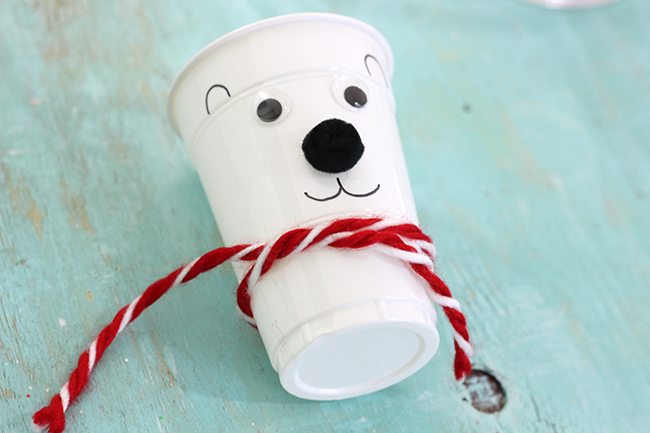 If you want to get extra festive with it, you can tie on a scarf. I had this perfect yarn like ribbon on hand which makes for the perfect scarf.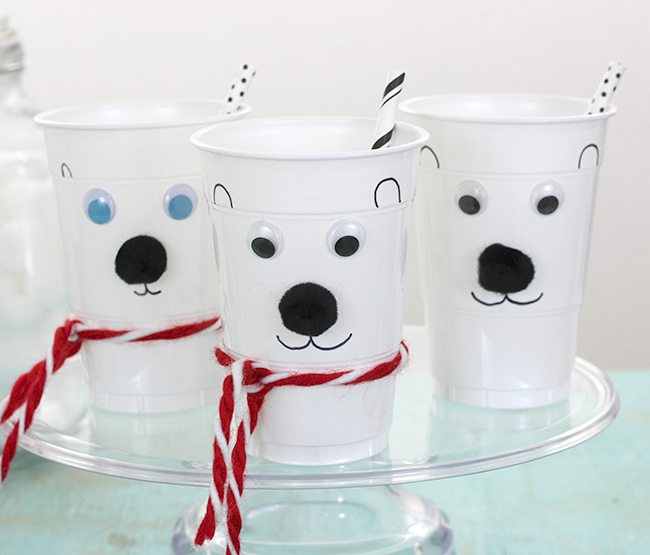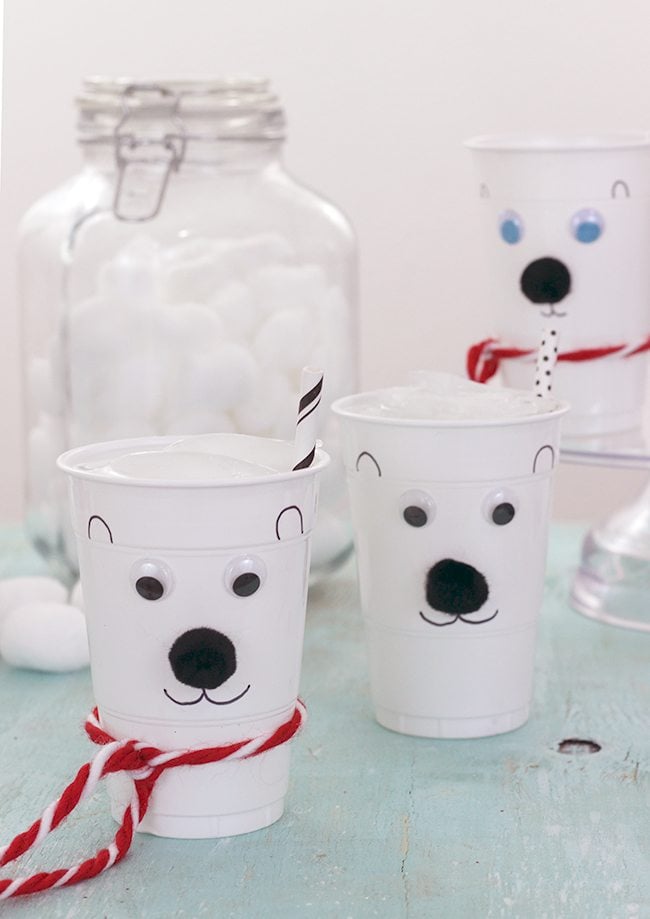 Watch the Norm Of The North Trailer!
I've always been a fan of polar bears and Norm is determined to make a mark for himself by finding a way to fight for something he feels is right. With the help of friends and strong determination, it looks like he'll have a great chance at "winning" this battle. Check out the trailer to see what fun lies ahead:

Want More Norm of the North Recipes & Ideas?
Make sure to check out this Pinterest Board for more fun polar bear & movie inspired crafts and recipes!
Get free Norm of the North downloads here. You'll find printables, you can draw an original picture, create a video, or even make a crafty model inspired by none other than Norm himself!

Stay in the loop by following along on Facebook, Twitter & Instagram too.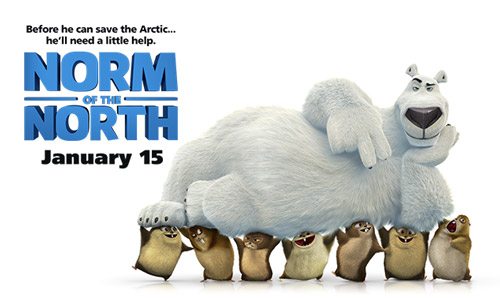 Enter the #NormoftheNorthSweeps
Want a chance to share your own Norm inspired fun for a chance to win? One winner will receive a $500 Gift Card and (5) runner up Movie Swag Bags will be given away! It's easy to enter!
*Create your own Norm Of The North recipe or craft
*Share a picture of it on Instagram
*Include #NormOfTheNorthSweeps and @NormOfTheNorthMovie in your caption.
Get more details here.
This blog post is part of a paid SocialMoms and Norm of the North blogging program. The opinions and ideas expressed here are my own.
Who in your family is the most excited to see this new movie?