Summer is the season of parties galore. Have you ever caught yourself staring at the glow in the dark goodies at your dollar store and tried to come up with ways to use them? I have some ideas today on how to use those Glow Balls to light up your party. It's a super cheap way to add a cool element to any summertime party at night.

Use Dollar Store Glow Balls for Party Lights
1. String your Glow Balls through a thin rope or thick string for a hanging string of lights. This is one of my favorites.
2. String them and hang them horizontally for a different look.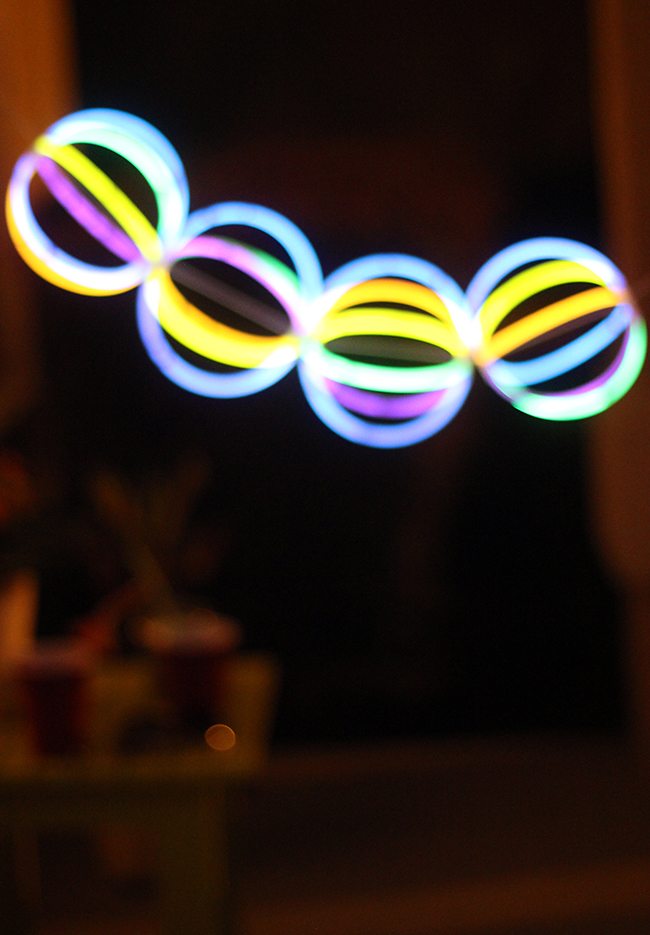 3. Use Glow Balls to light a path. Just place them alongside a path to guide guests along.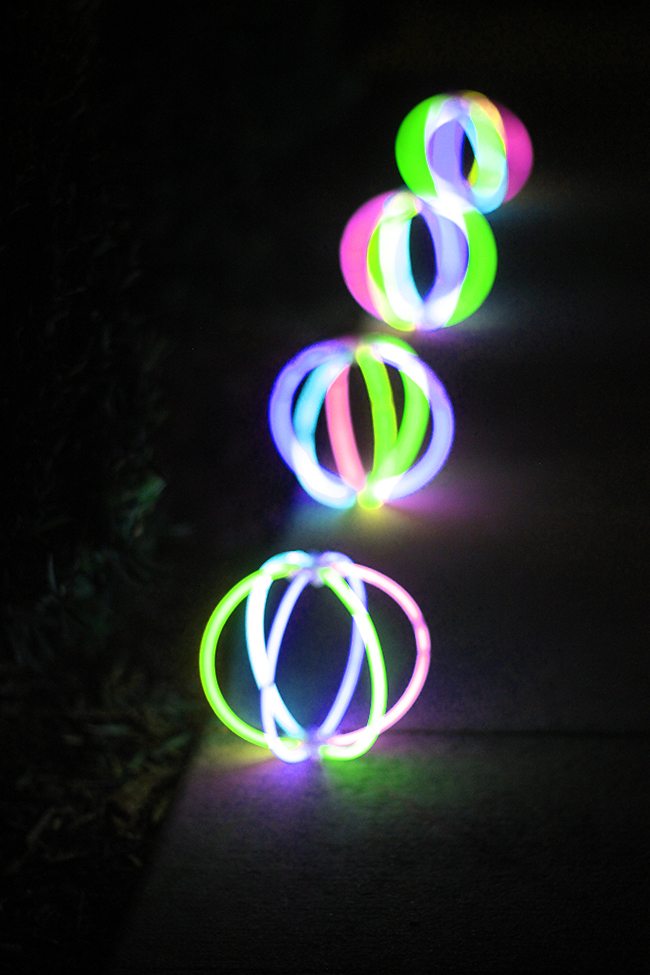 4. Just use them as is. They are able to sit up on their own so you can place them anywhere you want a splash of light and color. They would also be awesome as a centerpiece!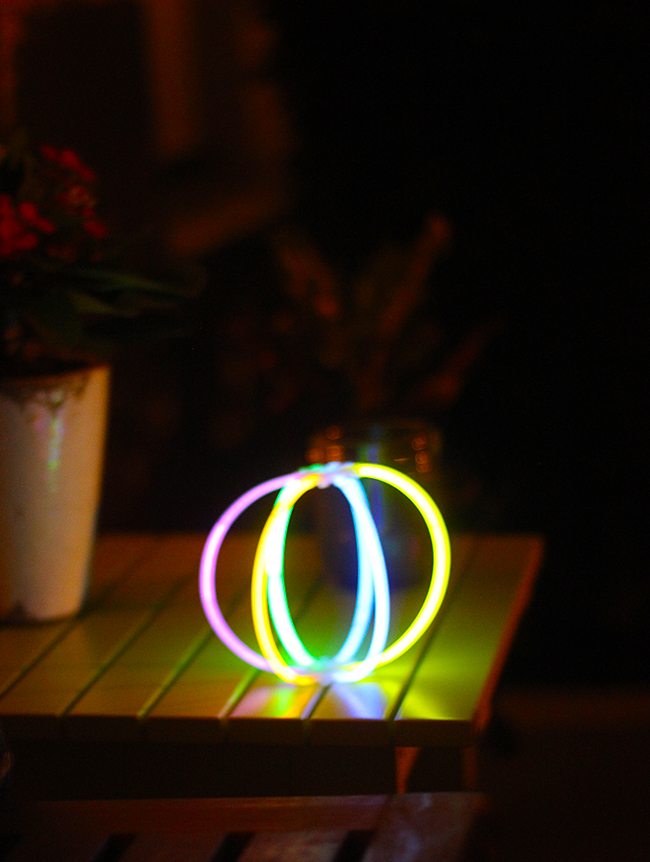 That's it! Easy peasy! Light up your party on the cheap!
Have you ever used glow in the dark sticks to decorate for a party? Share!