I hope you had a wonderful 4th of July weekend packed with loads of fun! I feel like summer has officially started now!
With nothing but fun memories to be made ahead of me,things are looking good.
Since it's so hot in the summer, I thought it would be fun to share some simple ideas on how to throw an little ice cream party anytime.
It's a great way to make any day more memorable this summer and even better for when you have company. This is a sponsored post by Lunchbox about ice cream and sweepstakes from The Green Light Movement. All opinions are my own.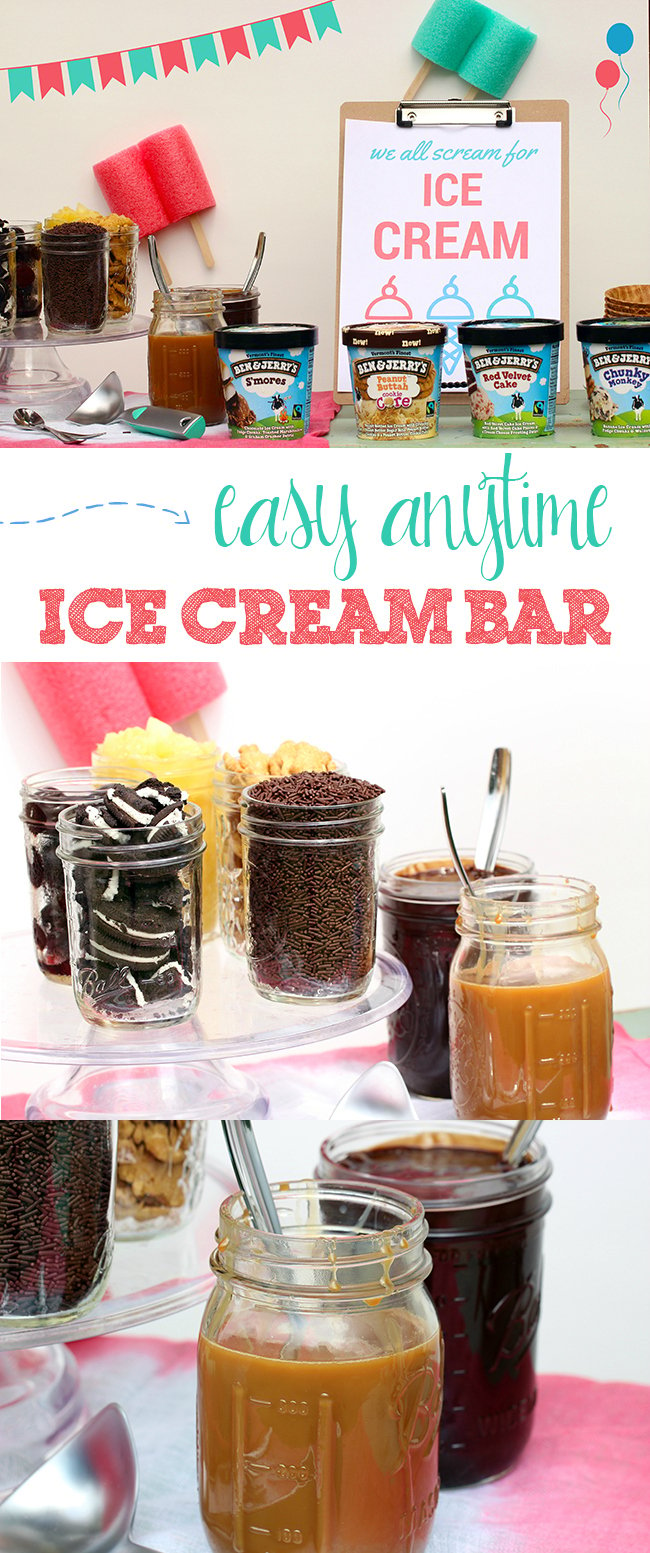 To get my mini party started, I created a cute little sign.
I've been loving using a clip board for part of the centerpiece.
Very inexpensive and can be used for so many things.
⤵⤵⤵Download "We All Scream for Ice Cream" sign (pdf)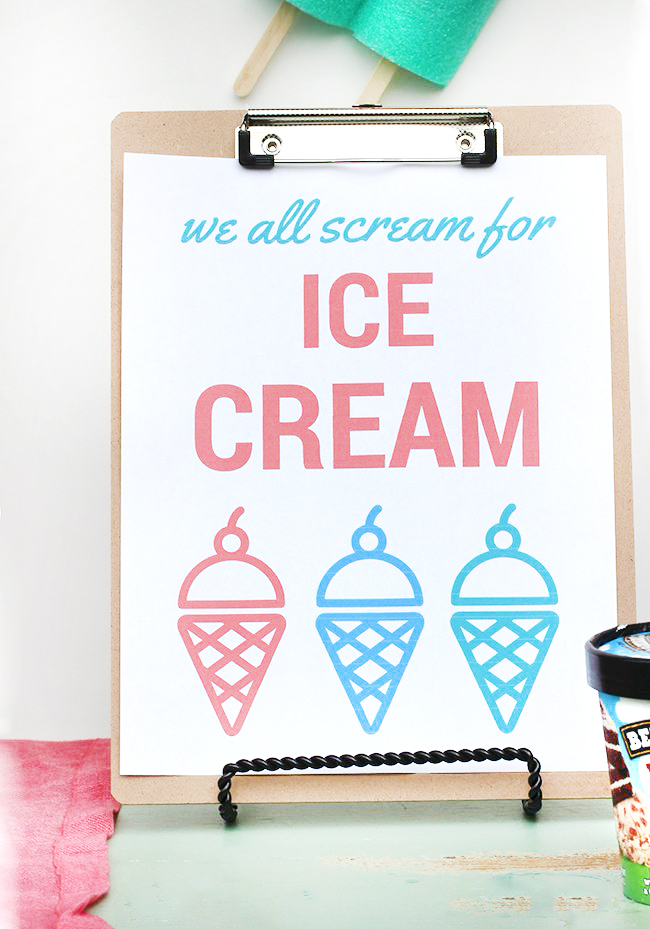 Now, if you're going to really get your ice cream party started, you have to have delicious ice cream.
Right? I thought Ben & Jerry's would be the perfect treat and they have so many options.
Make sure to snag all of your ice cream party supplies !
Come on… S'mores ice cream? Ooh yes please!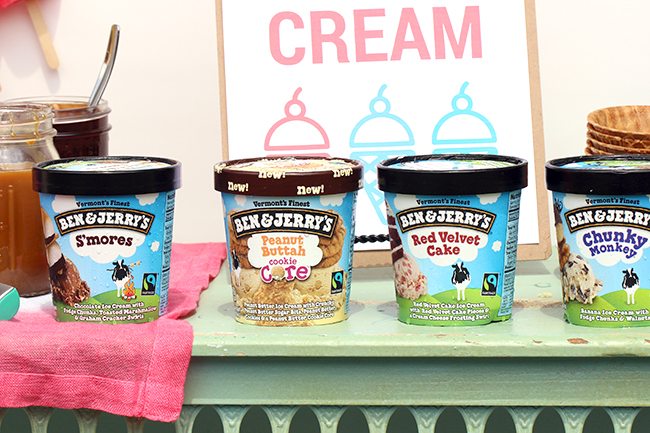 To complete any ice cream party, you must have toppings galore!
Use different sized mason jars to add an element of fun.
I also like to use a cake serving dish to give the party display a little height.
I placed the sauces on the table and the other toppings on top of the server.
Makes this look more fun to dig into! Don't you agree?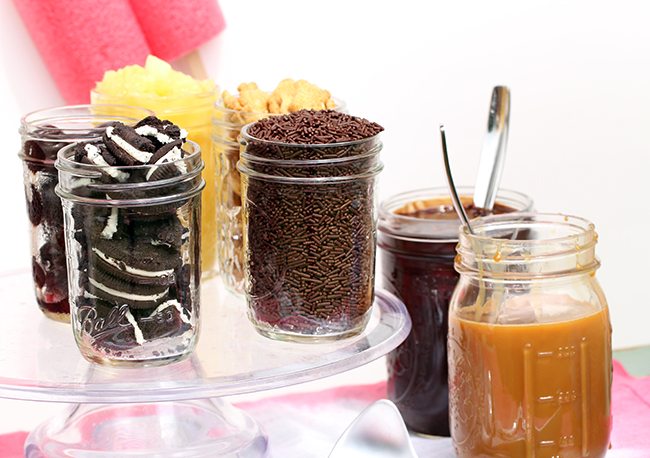 For an added spark of fun, I also used small pieces of pool noodles and cut them to look like Popsicles.
I also glued Popsicle sticks to give it the full effect.
I then glued these to my white backdrop!
Really cute way to go all the way with your ice cream celebration!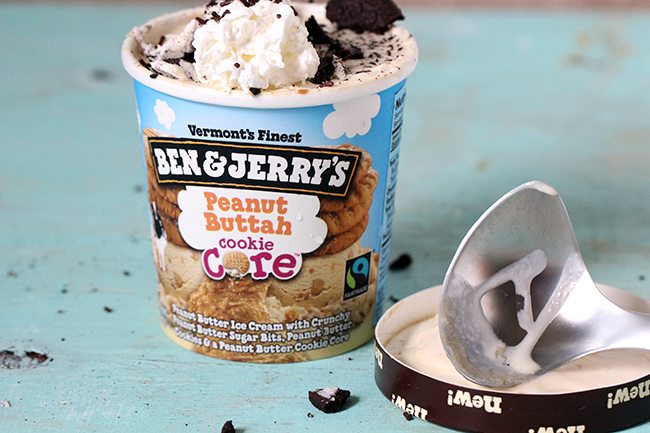 Do you like to host ice cream parties? What are some ways you make it extra fun?