It sure is the season for treats and sweets. Thanksgiving was just the beginning of all of the amazingness that is to come! Speaking of, I just made the most scrumptious dessert and I can't wait to share it with you! This delicious Pumpkin Cheesecake with Gingersnap Crust recipe is made with the magic of Country Crock® Buttery Sticks available at Publix. Sound good? This is a Sponsored post by Mirum. All opinions are my own.

Coming together as a family is always easy when it surrounds holiday meals. You can practically see a glow in the eyes of everyone at the dinner table and especially when it's dessert time. I've always loved a good traditional pumpkin pie during holiday celebrations, so I was excited when I first discovered this Pumpkin Cheesecake with Gingersnap Crust recipe from Country Crock. I simply couldn't think of a better flavor combination for the holiday table. Just talking about it makes me want to run to the fridge for leftovers.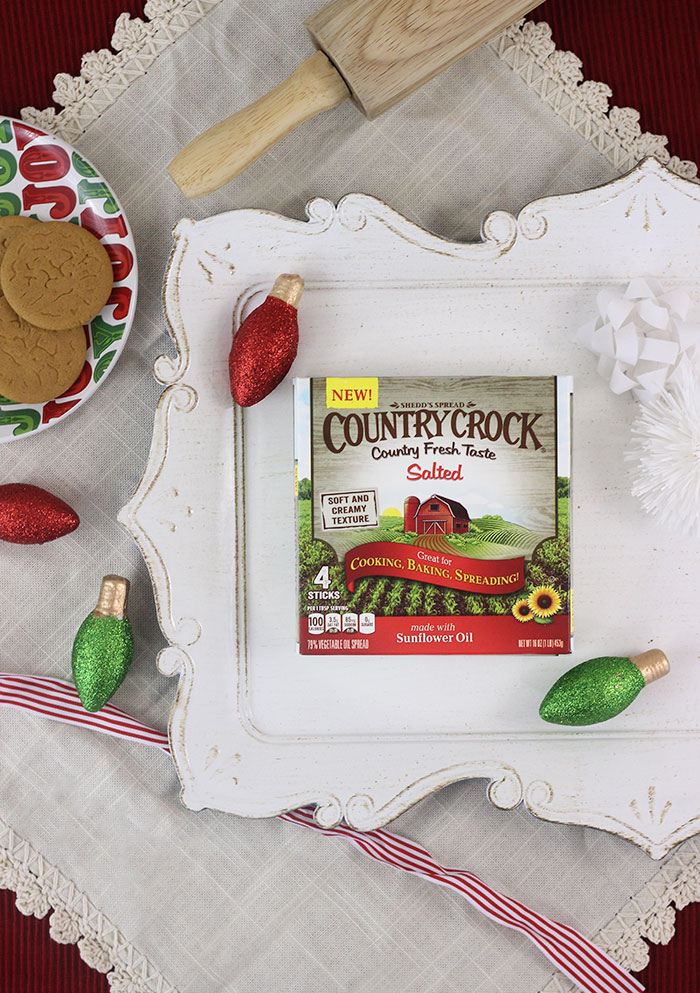 This was my first time baking with Country Crock Buttery Sticks and the end result was something to write home about! They are available in Salted or Unsalted at your local Publix. I loved preparing this cheesecake with their sticks because they don't need to be softened and are ready to use and whip up something amazing with right out of the refrigerator. As an added bonus, these sticks also have no artificial flavors or preservatives! They are good for cooking, baking and spreading!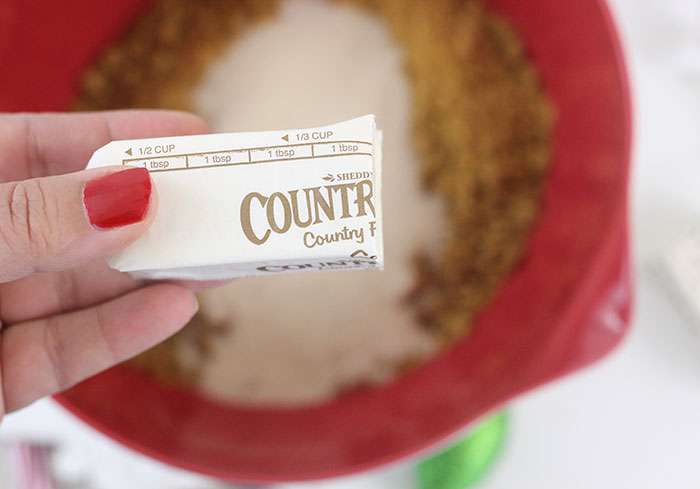 Putting this wonderful cheesecake together was really easy and I cannot believe how simple and AMAZING the gingersnap crust is. This recipe is definitely a keeper. The crust comes together with crushed Gingersnap cookies, Country Crock Buttery Sticks and sugar.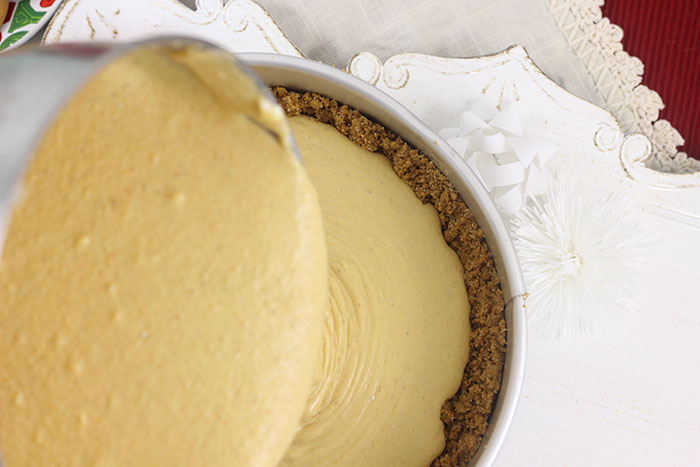 The cheesecake filling is simple to mix up, then it goes right into your crusted spring form pan to bake. Make sure to plan to make this the day before you plan on serving it for the most delish cake!
Pumpkin Cheesecake with Gingersnap Crust
Are you inspired to grab a loved one and bake together? This recipe is definitely one to try first this holiday season!
This recipe is provided, courtesy of Country Crock.
Pumpkin Cheesecake with Gingersnap Crust
Ingredients
40 gingersnap cookies, finely crushed into crumbs
1 3/4 cups sugar, divided
3/4 cup (1 1/2 sticks) Country Crock® Buttery Sticks, divided
3 packages (8 oz. ea.) cream cheese, softened
1 can (15 oz.) pumpkin
1/4 cup all-purpose flour
1 Tbsp. pumpkin pie spice
6 eggs, slightly beaten
1 cup heavy cream
1 tsp. vanilla extract
Instructions
Place 13 x 9-in. roasting pan filled halfway with water on bottom rack in oven. Preheat oven to 325°.
Combine cookie crumbs, 1/4 cup sugar and 1/4 cup Country Crock® Buttery Sticks in small bowl. Press crumb mixture onto bottom and halfway up sides in a large springform pan; set aside.
Beat cream cheese and remaining 1-1/2 cups sugar and 1/2 cup Country Crock® Buttery Sticks in medium bowl, with electric mixer until mixture is creamy, about 3 minutes. Beat in pumpkin, flour and pumpkin pie spice until smooth. Gradually beat in eggs, cream and vanilla until smooth. Pour into prepared springform pan.
Bake in center of oven 1 hour 30 minutes or until edges are golden and middle is almost set. Without opening the door, turn oven off and let cheesecake stand in oven 30 minutes. Cool completely on wire rack. Cover and refrigerate overnight. Best if made 1 day ahead.
7.8.1.2
286
https://cutefetti.com/pumpkin-cheesecake-with-gingersnap-crust/
The result is thick and rich cheesecake with the most amazing festive flavors!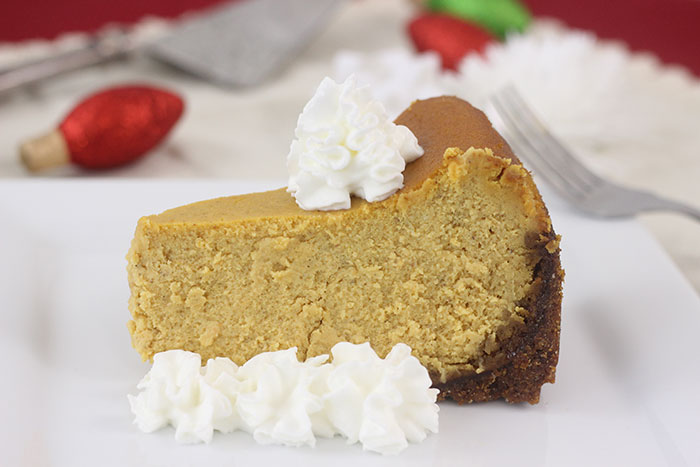 Grab a fork! But, first! Stock up on Country Crock with a sweet Publix offer!
Save $2.00 off any ONE (1) Country Crock® (45 oz.) product!
Stock up! This offer is valid from 11/24 through 12/13/17.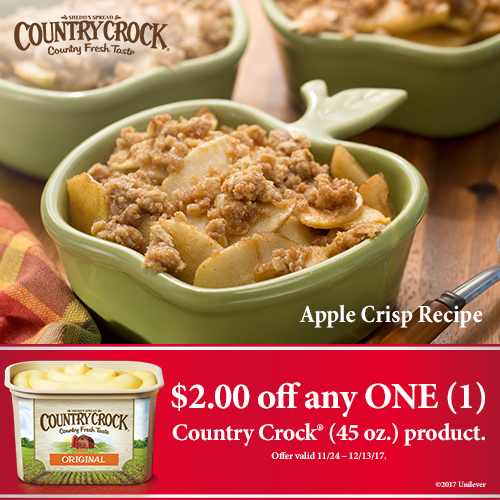 Make Country Crock your go-to ingredient for baking soft and chewy cookies and cakes this season!
Find your local Publix now to shop!
Will you be baking holiday treats this year? Which kind?