Yummy time! Breakfast for dinner or breakfast for breakfast? Both are good with me! No matter which one you choose, this delish unbelievably creamy casserole is made perfect with Eggland's Best Liquid Egg Whites. This protein packed dish is SO easy to make, you won't believe it. A little slice of goodness for your day. Let me show you how to make this quick Creamy Spinach Egg Casserole. This is a sponsored post, all opinions are my own.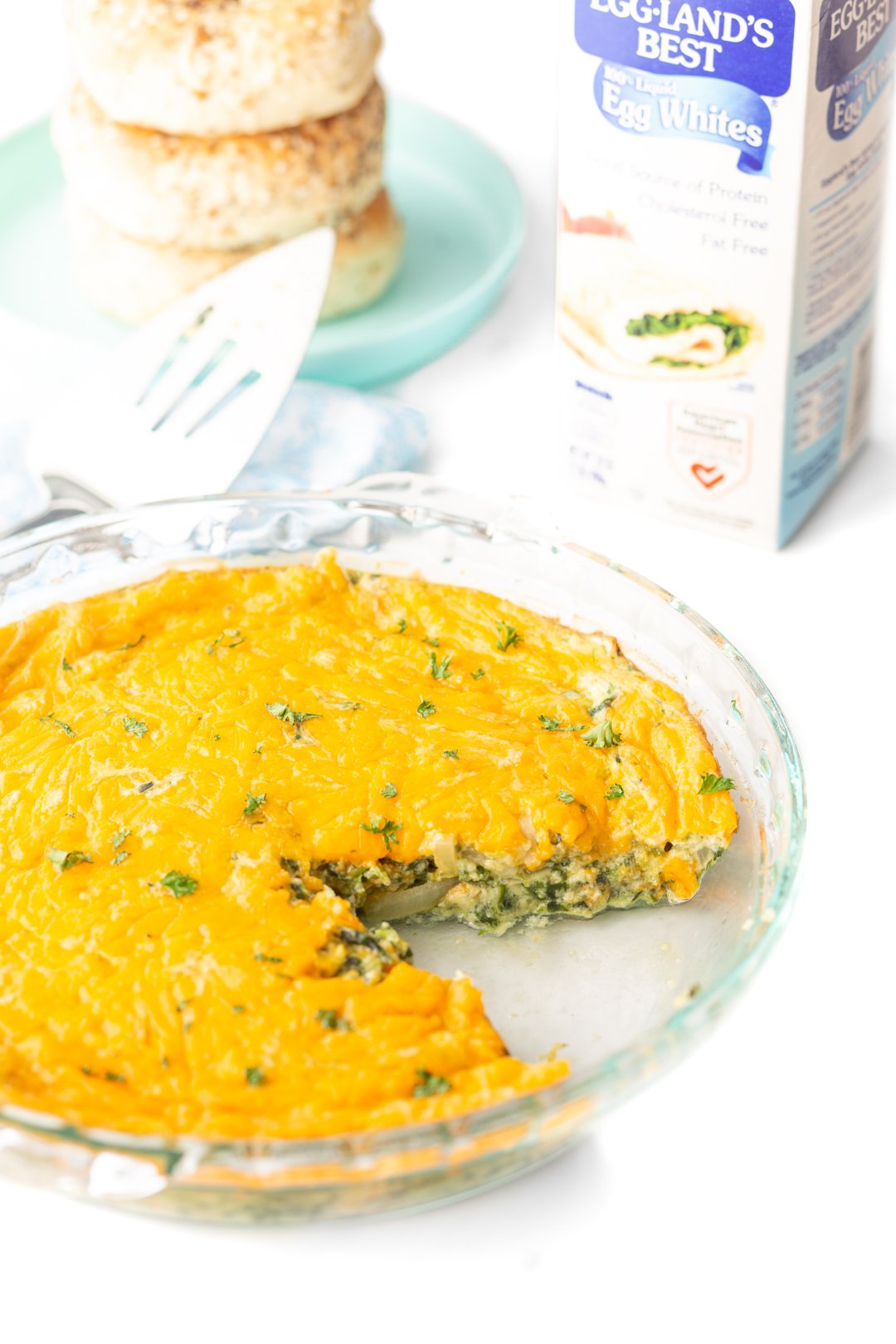 Get your fav pie dish ready, it's time to bake up the creamiest egg casserole around. You are doing to love this flavor-packed dish. The best part is that you can make it easily any time with the help of Eggland's Best Liquid Egg Whites. They make it easy to get fresh egg whites from their eggs in an easy and convenient way. I'm all about no fuss and this is it. With 5g of protein and only 25 calories per serving, they provide a good source of easy protein. The recipe that I'm sharing is a fun way to also add some veggies to your meals. You can mix and match to add your own favorites.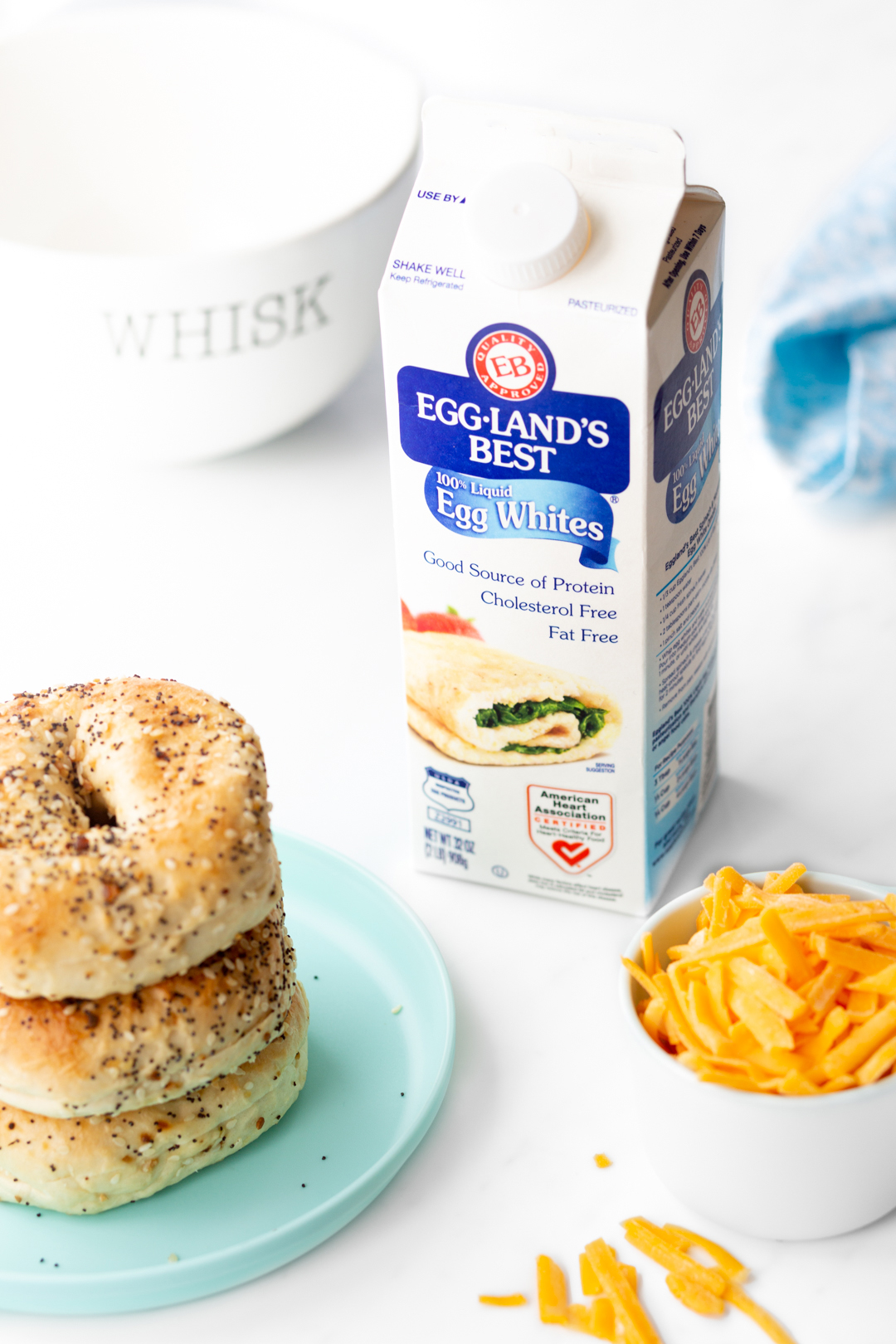 SPINACH BREAKFAST CASSEROLE
This easy breakfast casserole is made extra creamy with some simple ingredients. They all come together for the perfect bite that practically melts in your mouth. Here are the ingredients needed to make this:
Eggland's Best Liquid Egg Whites
Extra Sharp Cheddar Cheese
Spinach in Cream Sauce
Sliced Onions
Butter
Cream Cheese
Salt and Pepper to taste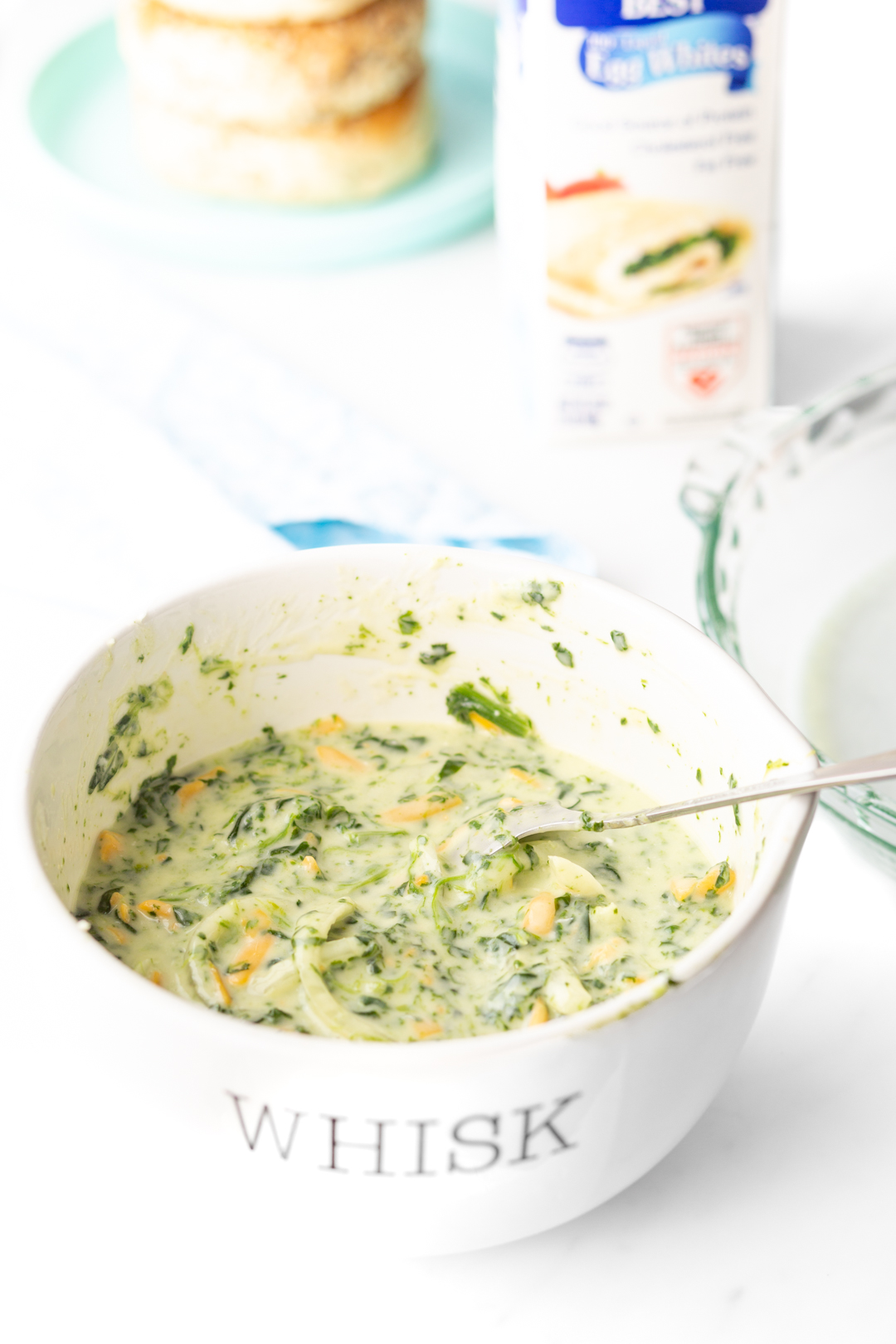 It takes just minutes to blend these ingredients up in one bowl and you'll be placing them your favorite pie dish to get ready to bake. This casserole bakes in about a half an hour. Love this as a mostly hands-free meal. Stick in the oven and continue on with your morning until it's ready.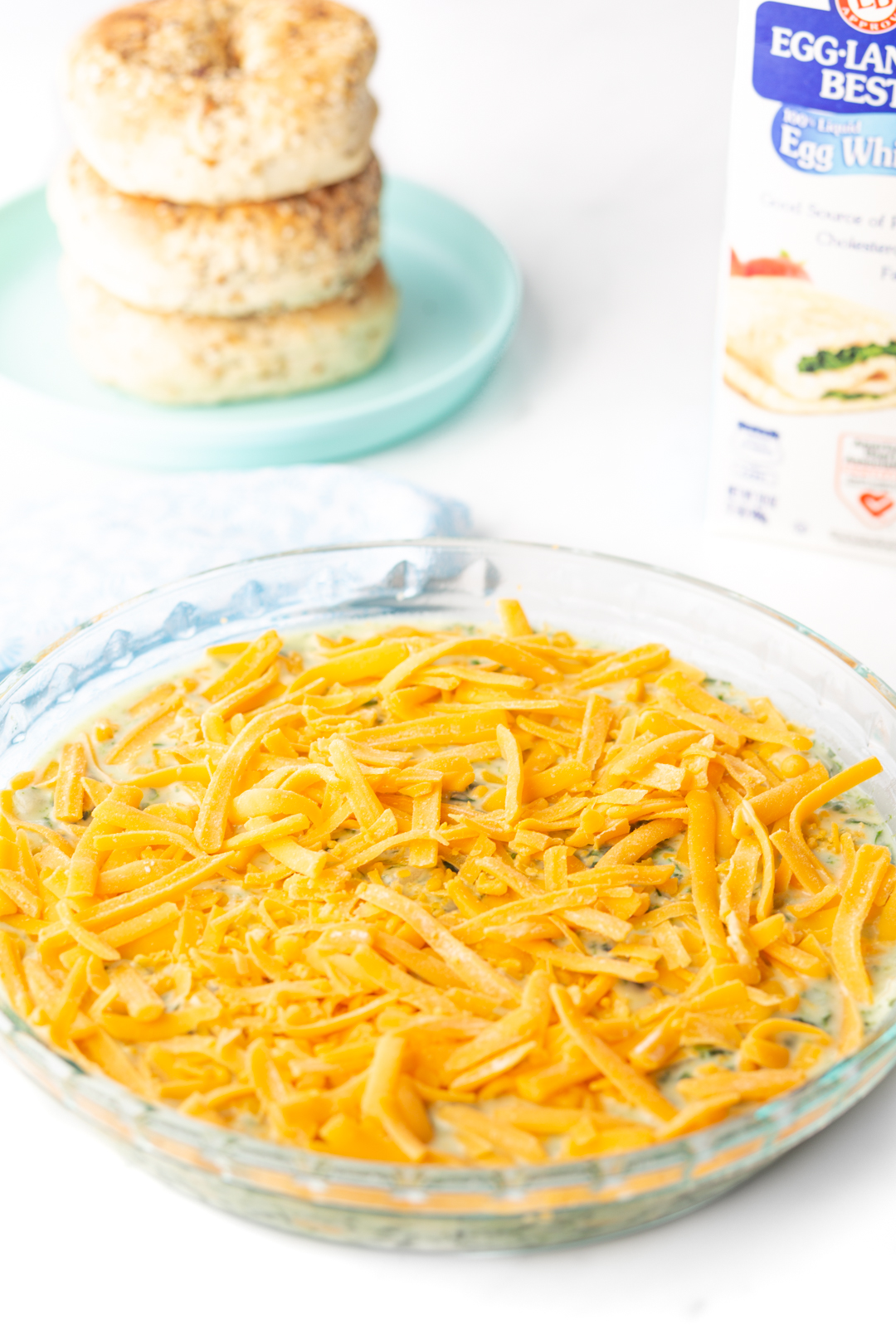 I've made many variations of this recipe over the last year or so, it's been a favorite. It's pretty flexible so you can swap up ingredients pretty simply. Don't have fresh onions? You can use frozen. Want to add a different veggie in sauce? Go for it. Just keep the measurements in a similar range and you'll be good to go.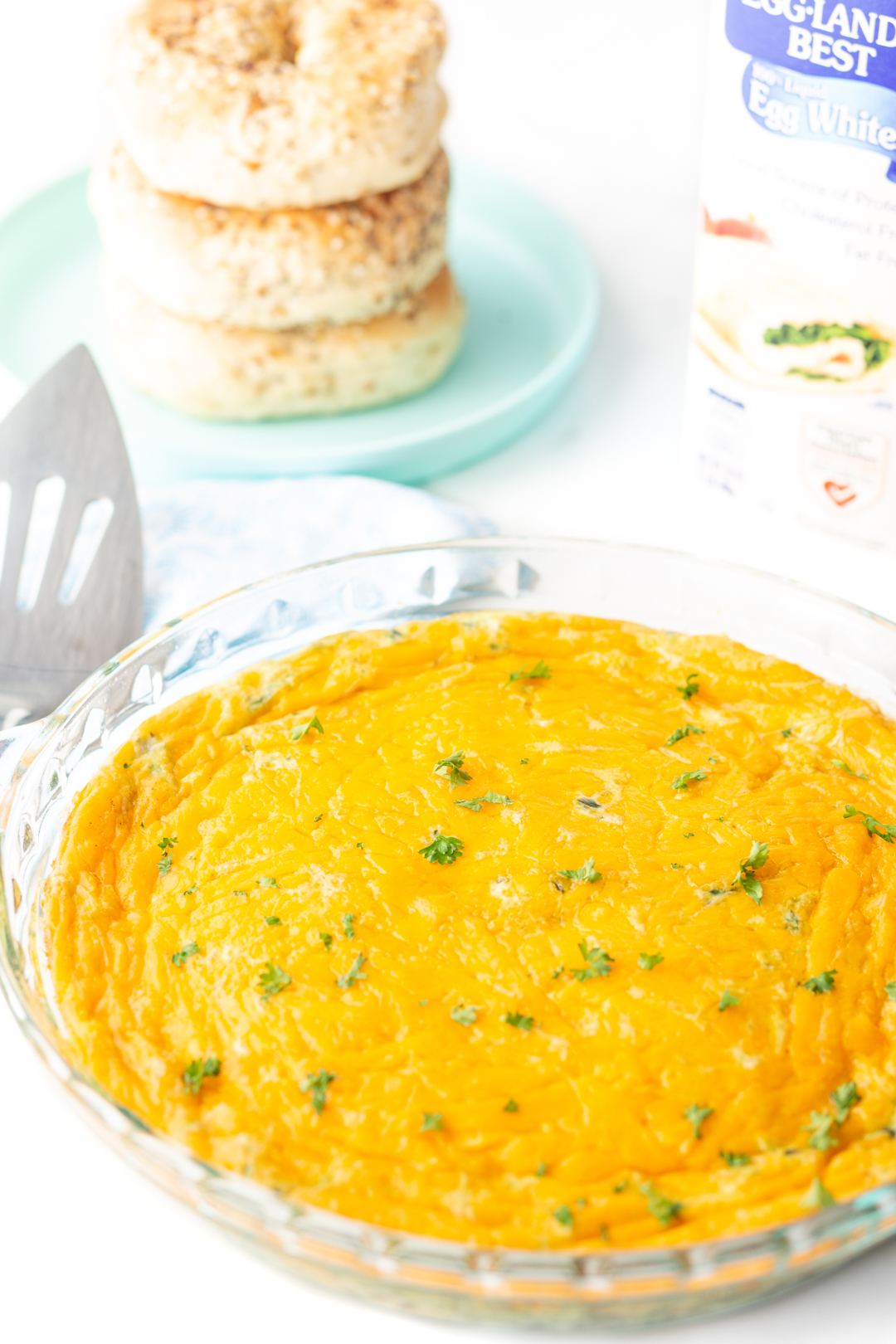 This recipe is pretty much a crust-less quiche or even a frittata. I opted to call it a casserole because it's more creamy and not quite as firm as those traditionally are.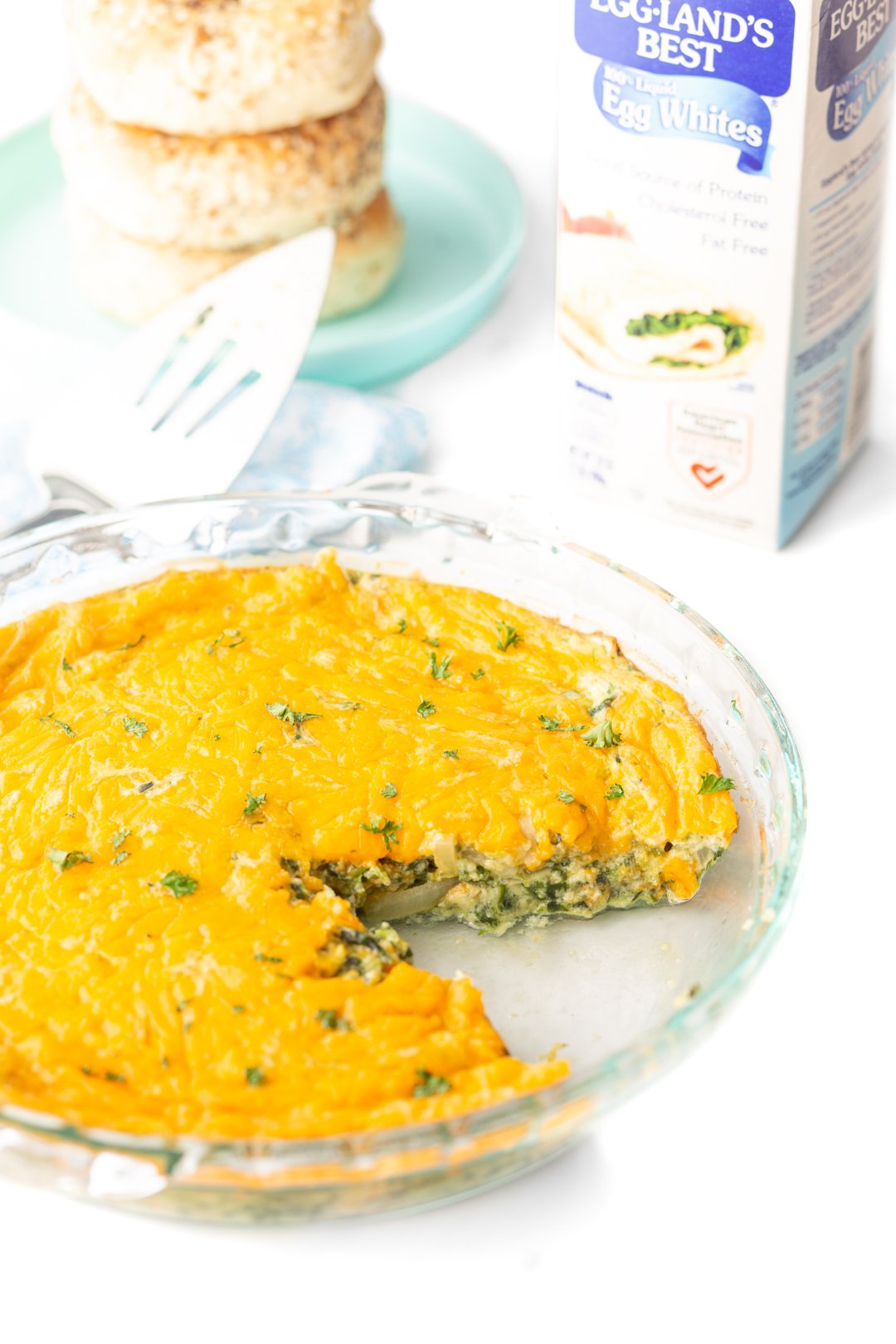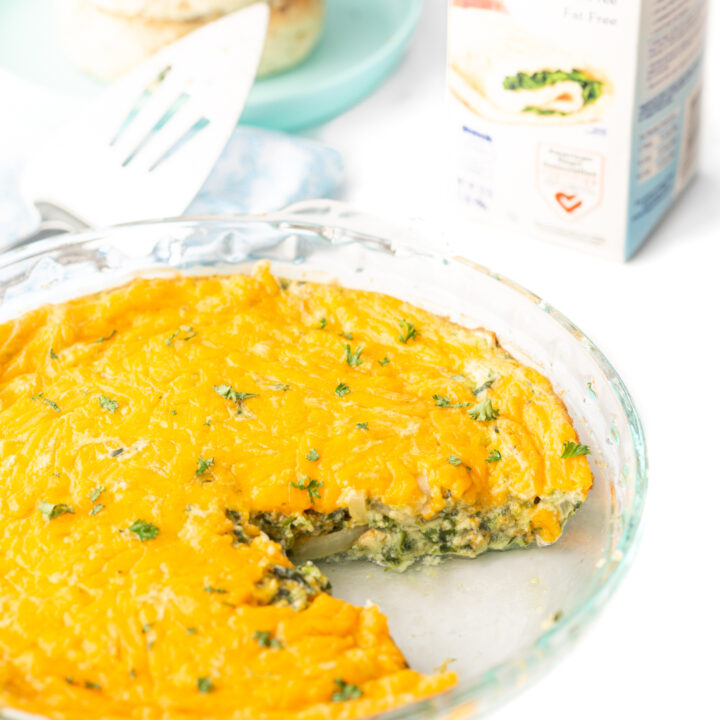 Creamy Spinach Egg Casserole
Yield: 8

Prep Time: 10 minutes

Cook Time: 28 minutes

Additional Time: 10 minutes

Total Time: 48 minutes

Easy creamy egg casserole made with creamed spinach, onions, extra sharp cheddar cheese and cream cheese for the perfect breakfast.
Ingredients
¾ Cup Eggland's Best Liquid Egg Whites (or 3 Whole Eggs, whisked)
1 pkg Creamed Spinach, Frozen, 10 oz
½ Small Onion, sliced
3 TBSP Butter, softened
4 oz pkg cream cheese (½ brick pkg), softened
1.5 cups Extra Sharp Cheddar Cheese Shredded (7 oz)
Salt and pepper to taste
Non-stick Cooking Spray
Instructions
Heat oven to 350°F.
Prepare Creamed Spinach according to package directions.
In a medium sized bowl, add butter and cream cheese and half of the shredded cheese. Pour the prepared Creamed Spinach and mix until all ingredients are combined and smooth.
Add the rest of the ingredients and mix until combined.
Pour into a 9" pie dish sprayed with non-stick spray.
Top the mixture with the remaining shredded cheese.
Bake for 28-33 minutes until the egg is cooked through and casserole is firm.
Let cool for 10 minutes before slicing and serving.
There are many ways to use Eggland's Best Liquid Egg Whites! It's an easy protein boost in any recipe and can also be included in drinks like smoothies because it is pasteurized it is completely safe to enjoy even when uncooked.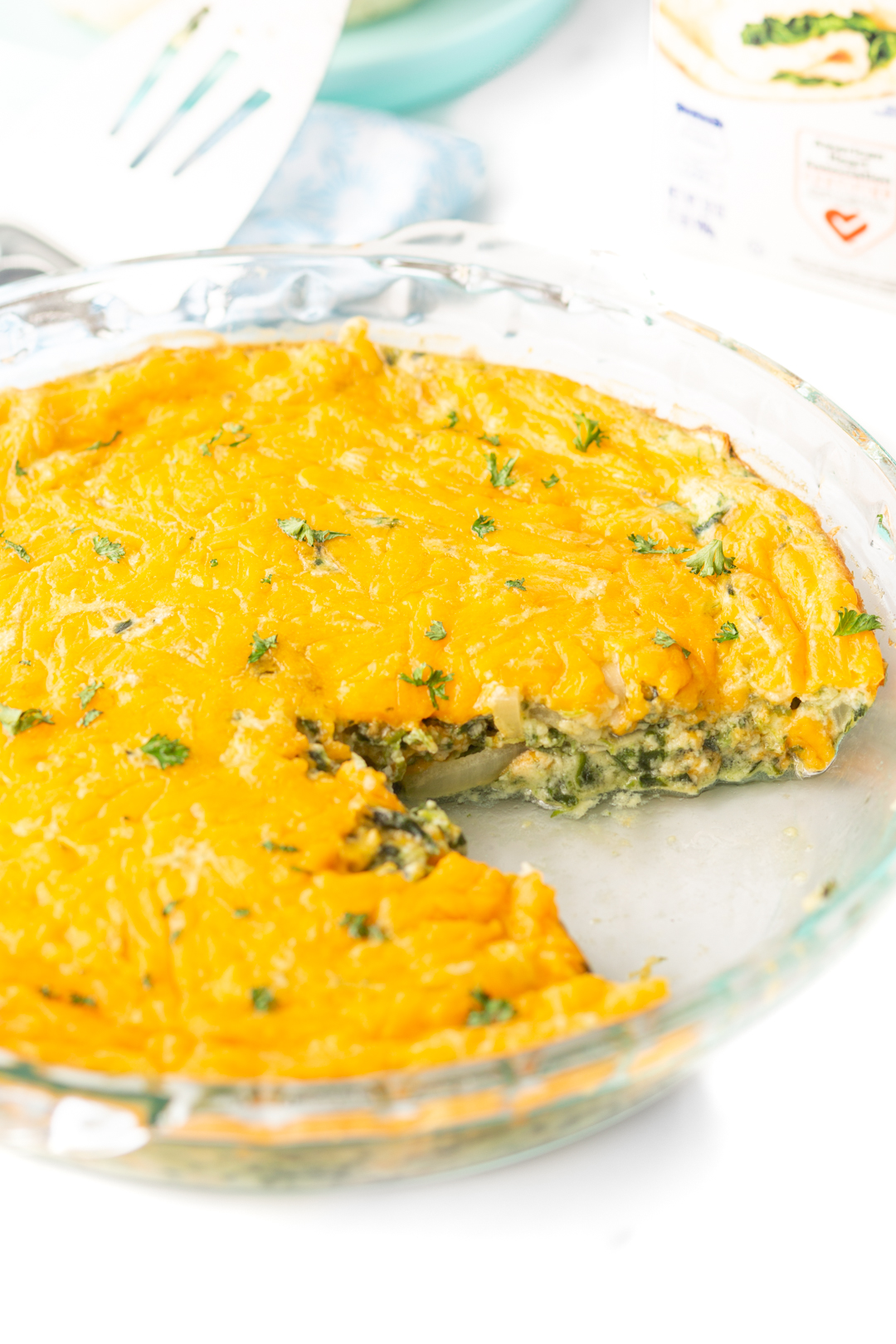 Check out their recipe resource for even more delish ideas.