This is a sponsored post written by me on behalf of Bertolli®. All opinions are entirely my own.
One of our fav go-tos this year for a quick meal has been mini flatbreads. They are so easy to customize, and they literally take minutes to warm and melt some delish cheese over. It's definitely what I call a dinner win! It's the ultimate family meal because everyone can pick and choose their own toppings. When making this yummy goodness, Bertolli Olive Oil Extra Virgin Olive Oil will take them over the top with added richness, flavor and consistency. Here are my three latest simple flatbread recipe creations! Get ready to dig in!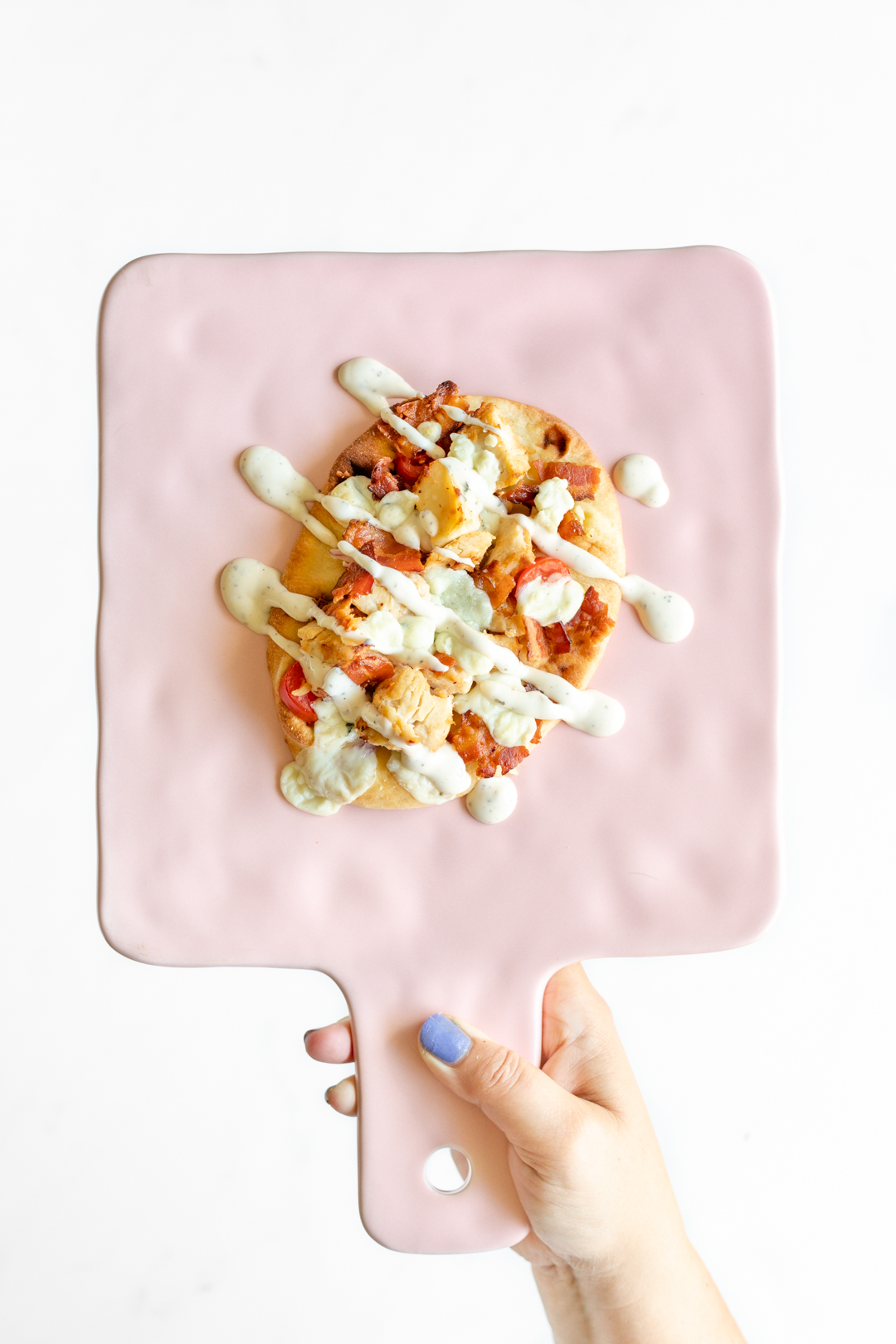 There are literally a million reasons to need quick dinner solutions, don't even get me started. This is a quick fix for meals that won't sacrifice flavor making it a perfect family meal hack. These flatbreads can easily be paired with an easy side dish like salad. To make the most perfect individual flatbread, I used store bought mini naan found in the deli area at my local Publix. It's easy to bring them to life by giving them a quick toast in the oven first.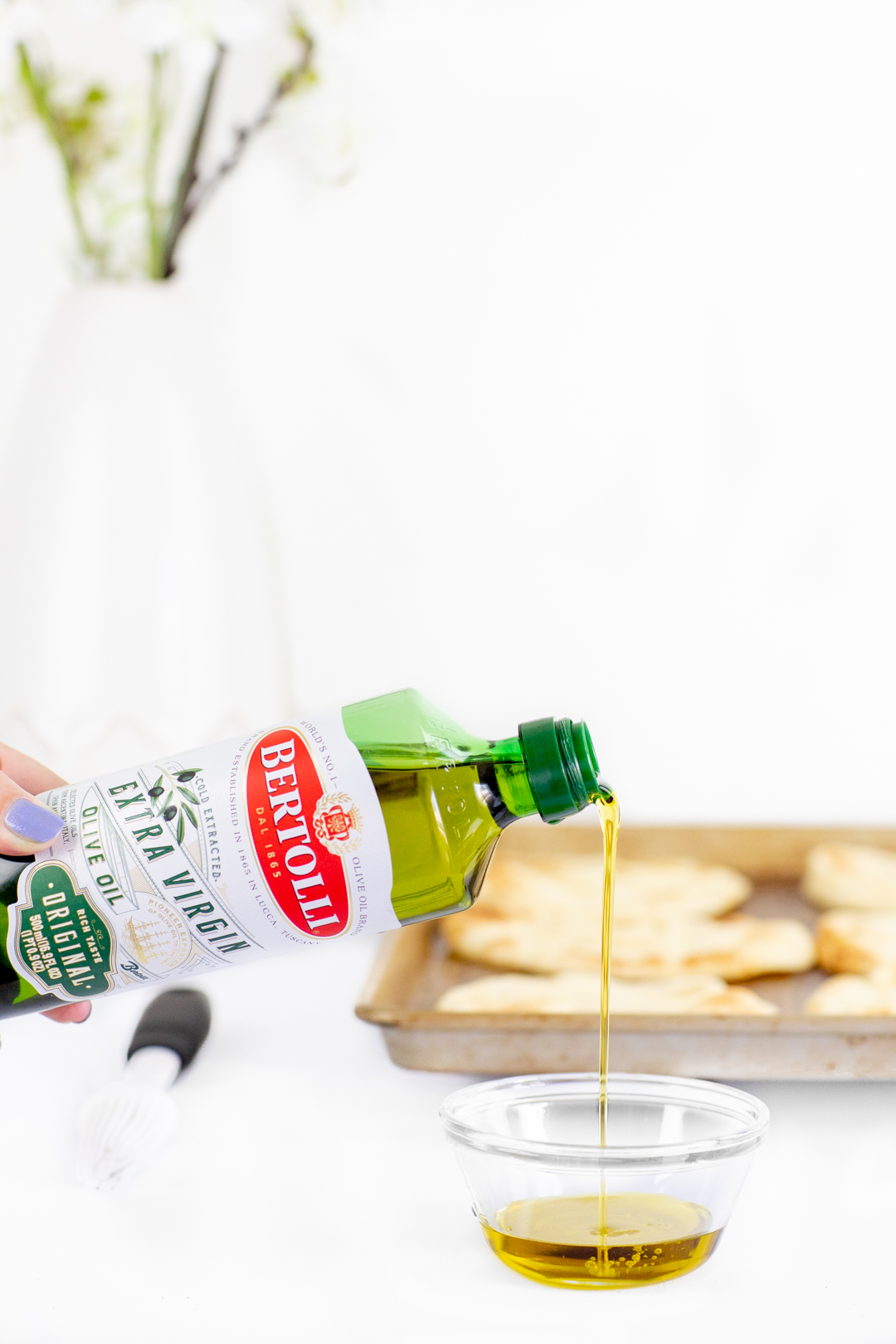 Then, a brush or two of olive oil is a must. Bertolli Olive Oil Extra Virgin Olive Oil available at Publix lends the perfect moisture and consistency before adding other ingredients. Then, add a dash of sea salt for good measure.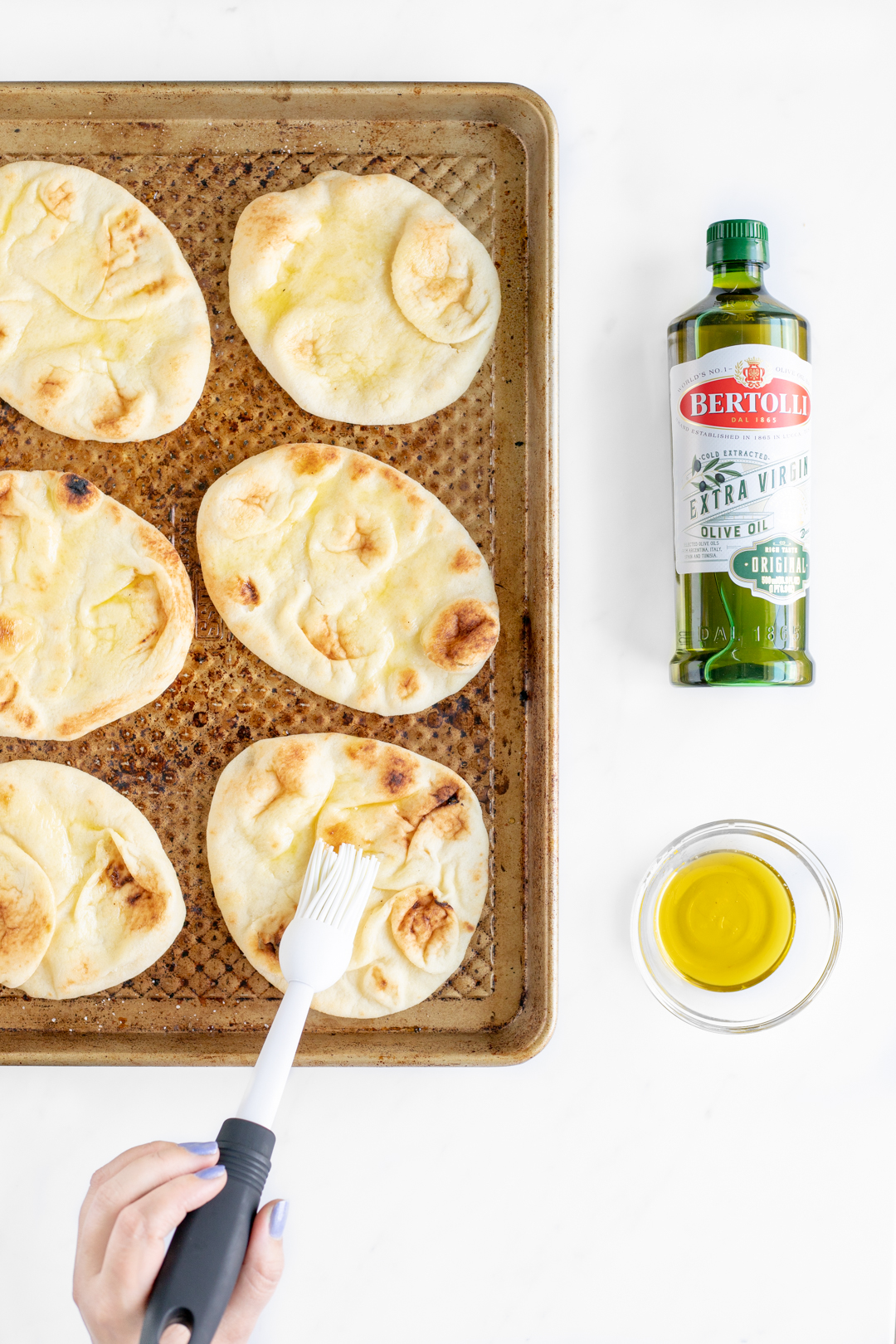 After getting the flatbreads ready, it's topping time. Oh the toppings. There are so many combos possible, you could have a new one every day. Sign me up for that!

Individual Flatbread – 3 Ways
Are you ready for an easy dinner win? I totally have your back.
Blue Cheese Chicken Ranch takes basic beloved flavors and gives them a mouth-watering twist that can't be resisted. With crispy bacon and flavor-packed melty blue cheese, this flatbread is finished with a drizzle of ranch dressing to bring it all together in a classic way. My hub and son LOVE all things chicken and bacon so this was an instant win.
Margherita Flatbread is a great quick-fix to serve up for meatless Mondays. Fresh mozzarella pearls, chopped grape tomatoes and red onions pop with the addition of minced garlic and drizzles of store-bought pesto sauce. This recipe is a total win and meat will not be missed a bit.
Chicken Alfredo with a little twist. I wanted to keep the classic flavor, but make it a bit unique at the same time. Often it's made with broccoli, but I wanted to add baby spinach instead. A little red onion and shredded mozzarella cheese make this one pop even more. My son inspired this easy combo and will be pleased that I mentioned this, provided he actually reads this post. Testing, 1, 2, 3.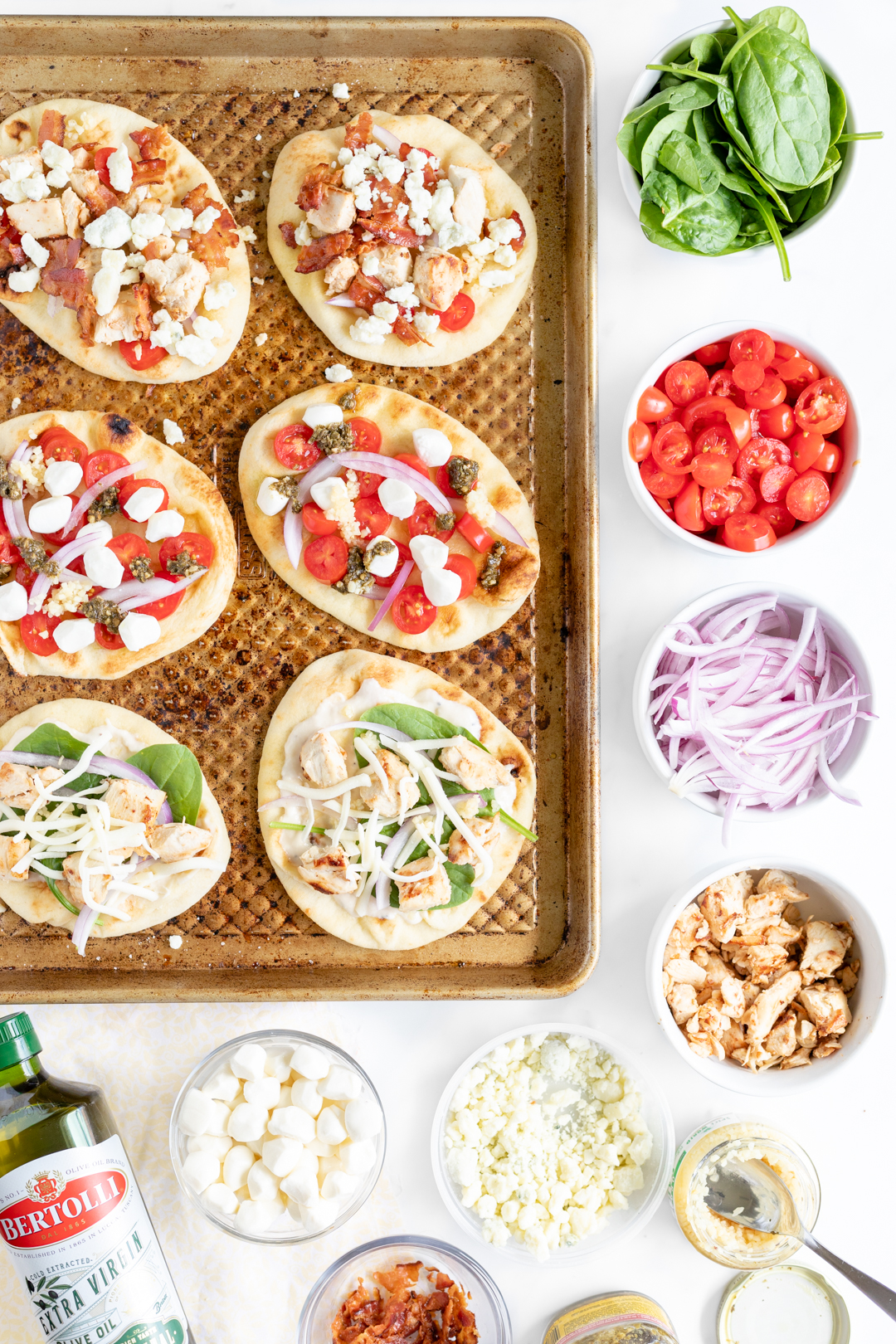 After adding all of your toppings onto the individual flatbreads, it's time to give them a quick broil. Cook them on low broil for 7-9 minutes or until the cheese is melty and slightly toasty.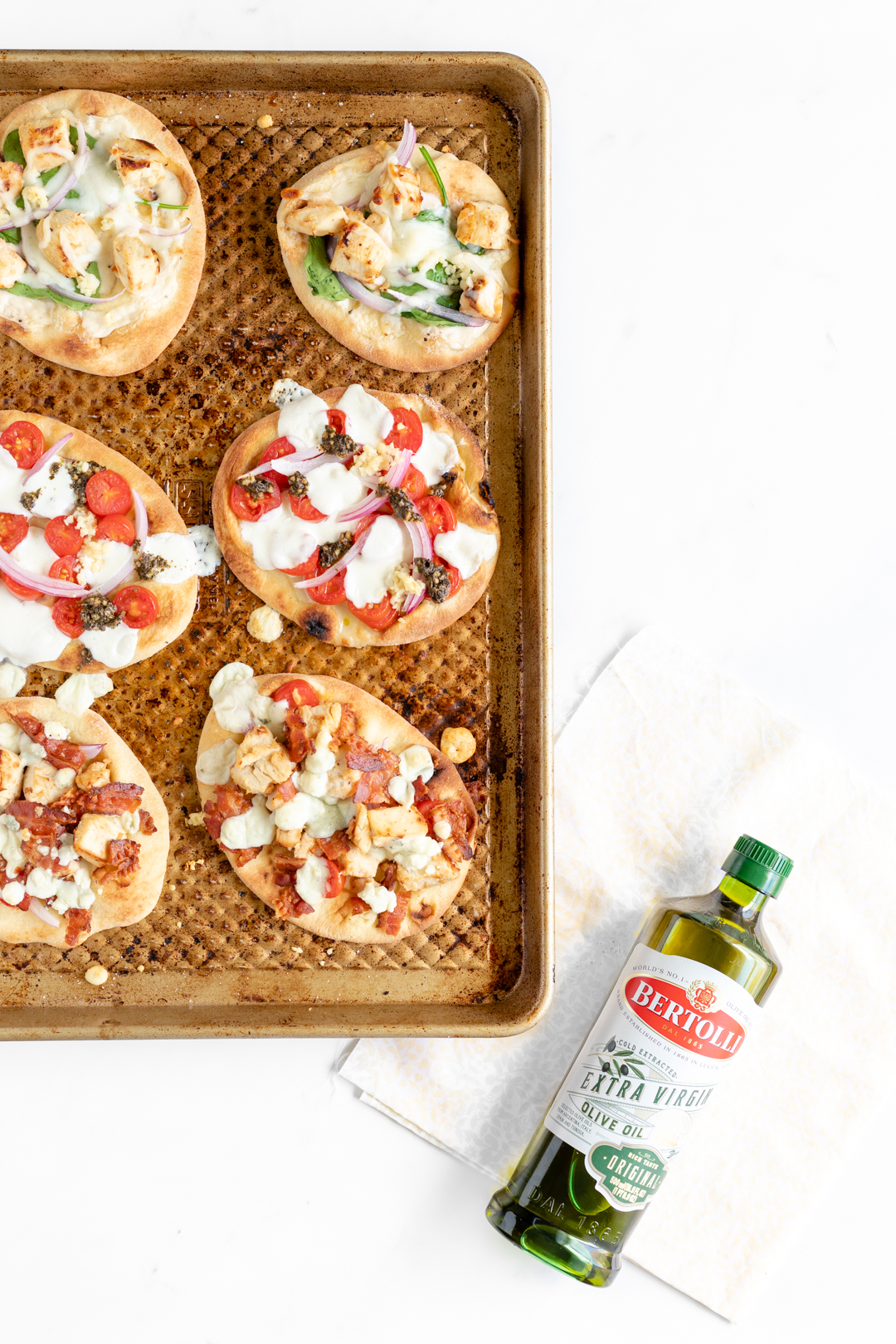 Voila! Can you believe how easy that was? You almost blink and you have a custom meal that your whole family will love. You just can't go wrong with that.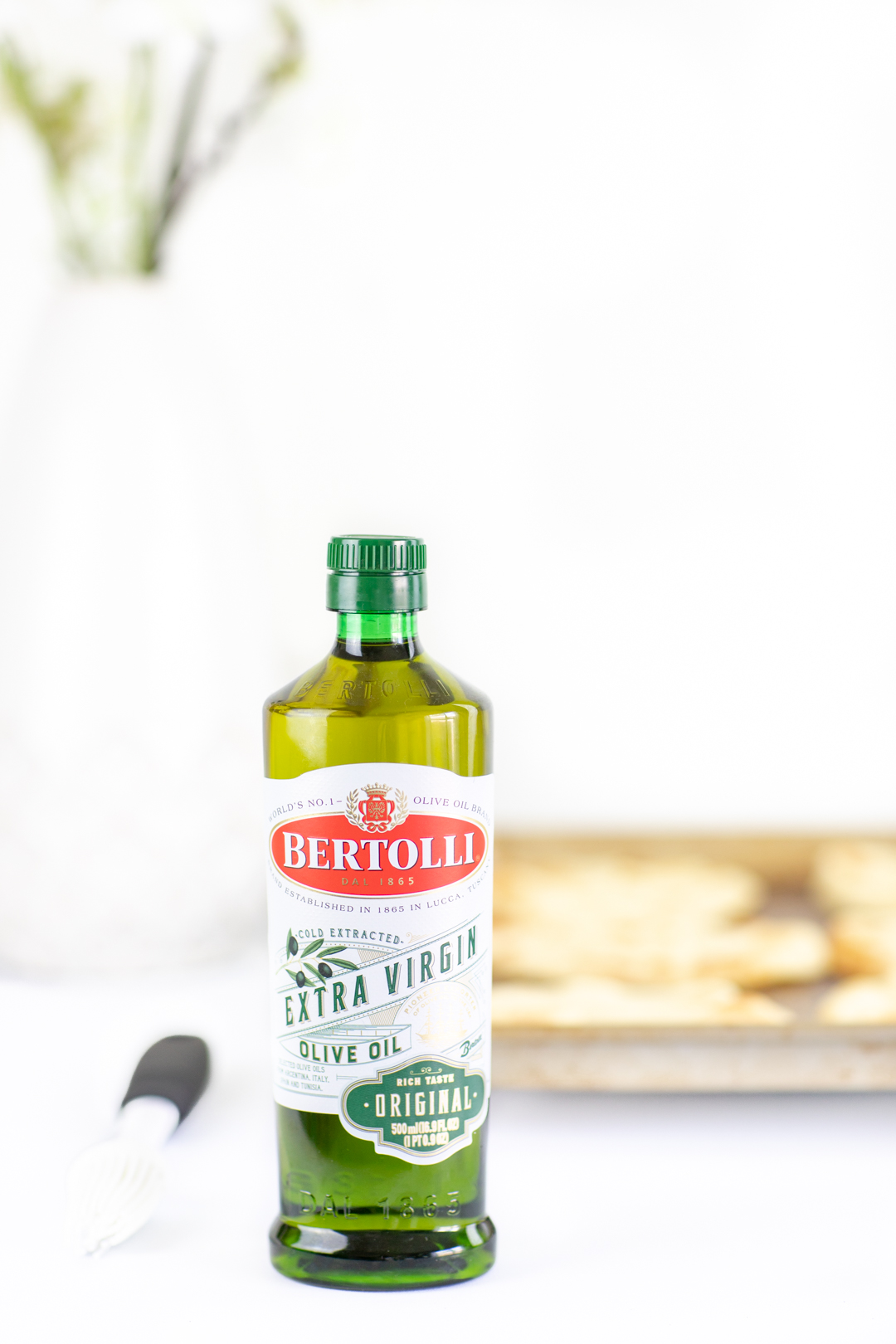 Rich and robust flatbread recipes start with Bertolli Olive Oil Extra Virgin Olive Oil. The bottles have a new look, but Bertolli Olive Oil has the same great taste. After all, Bertolli is the world's #1 olive oil brand and they have over 150 years of experience. And right now you can score extra savings when you shop Publix!
=> SAVE $2 off 1 Bertolli Extra Virgin or Extra Light Olive Oil 1.5 L (50.72 oz) bottle at Publix by visiting GetYourSavings.com now! And visit the Bertolli site to learn more about Bertolli products.
What are your quick dinner go-tos? How do you use Bertolli Olive Oil Extra Virgin Olive Oil to elevate meals?