This post has been sponsored by Keurig Dr Pepper. All thoughts and opinions are my own.
I love a good Halloween party, don't you? I'm absolutely loving the idea of hosting a Hotel Transylvania 3 inspired party this year. The timing couldn't be better with the release of the movie for home viewing. As an added bonus, it was so easy to put together fun ideas with the help of the limited edition Hotel Transylvania 3 themed A&W® Root Beer, 7UP®, and Sunkist® Soda mini-cans available at Target.
l

I'm excited to share a fun little DIY today that will take your party from drab to extra fab before you can give the evil eye. But first, let's chat all things party!
Hotel Transylvania 3 Party Ideas
To find all of these fun goodies, be sure to visit your local Target. Their fun Halloween selection was just perfect for hosting a creep-tastic Hotel Transylvania 3 inspired party. From this bat balloon to the "happy haunting" banner, everything was spot on perfect for what I had envisioned.
Now let's start on that easy DIY I was hinting about!
DIY Dracula & Mavis Vampire Straws
What better way to add some movie inspired flair to a party than with drinking straws? They just pair up so well with the Hotel Transylvania 3 themed A&W® Root Beer, 7UP®, and Sunkist® Soda mini-cans and make them really stand out. Here's what you need to make about twelve straws:
2 Black Foam Sheets
12 Paper Straws
You will also need these office/craft supplies:
Glue Gun or Super Glue
Ruler
Pencil
Scissors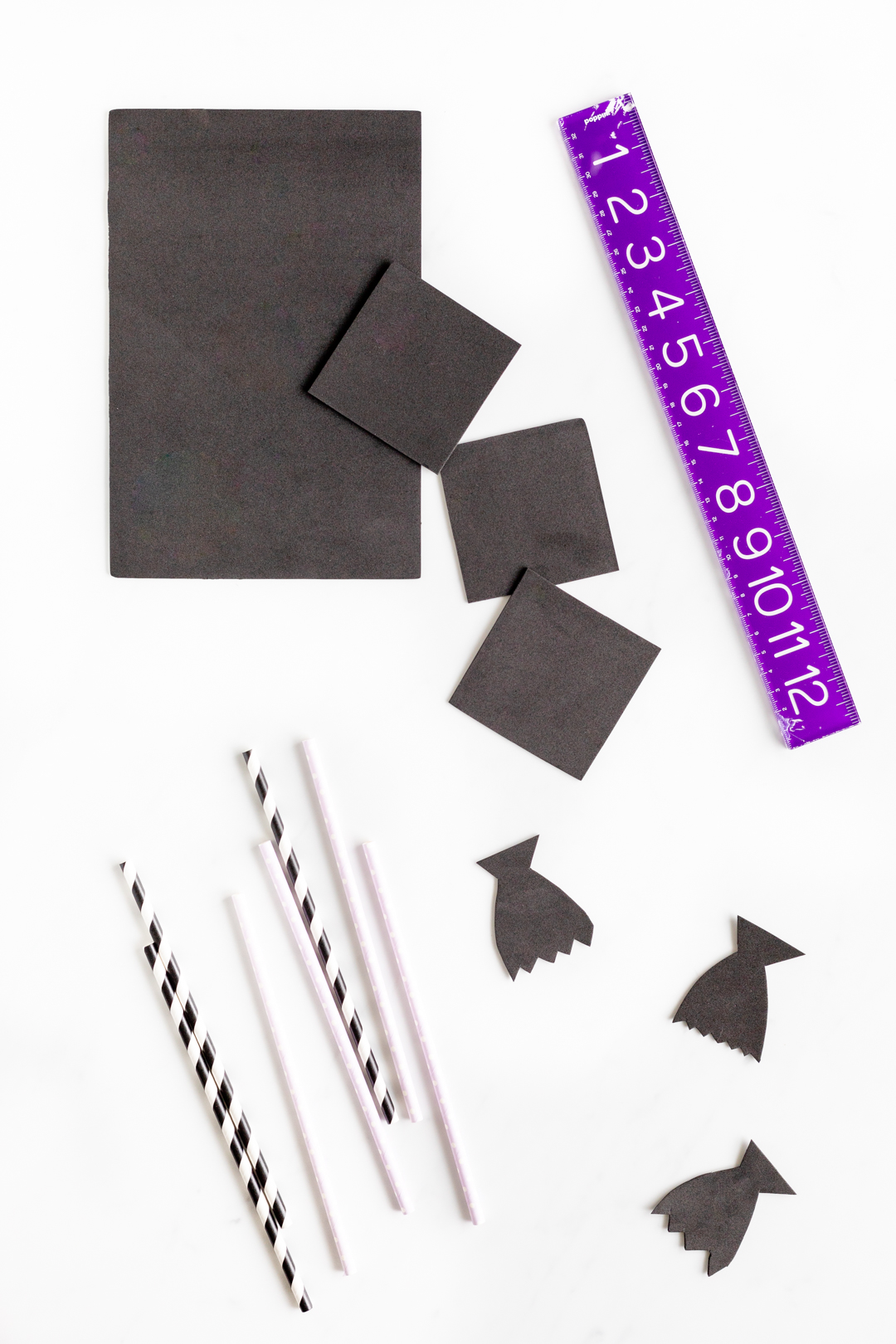 Use the ruler to help divide the foam sheets into 12 identical squares and cut them out using the scissors. Trim a tiny sliver from one side of each square to be used to tie the "cape" onto the straw.
I recommend doing a quick template on a sheet of paper and using that to guide the rest of the trimming. Then, cut vampire capes out of each square. Then, using either a glue gun or super glue, adhere each of the strips you cut out onto the back of the cape. Once they are dried, gently tie them onto the tops of each straw leaving enough room to sip.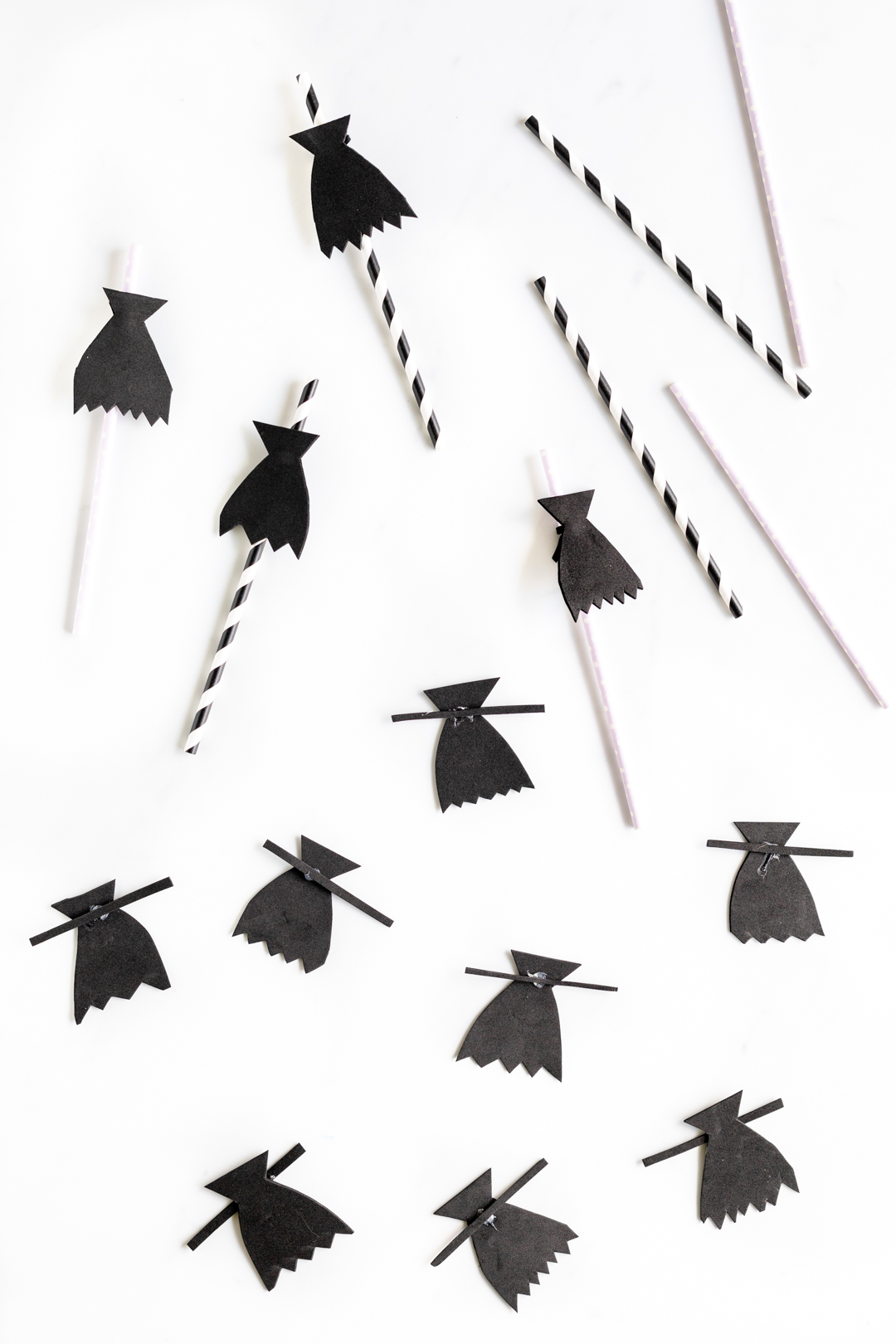 Voila! You have the cutest little DIY Drac straws for your party.
Hotel Transylvania Party Extras
I found the cutest drink tub at Target that reads "Potions and Poisons". This could not be more perfect for this theme, plus it's perfect to showcase these fun sodas in!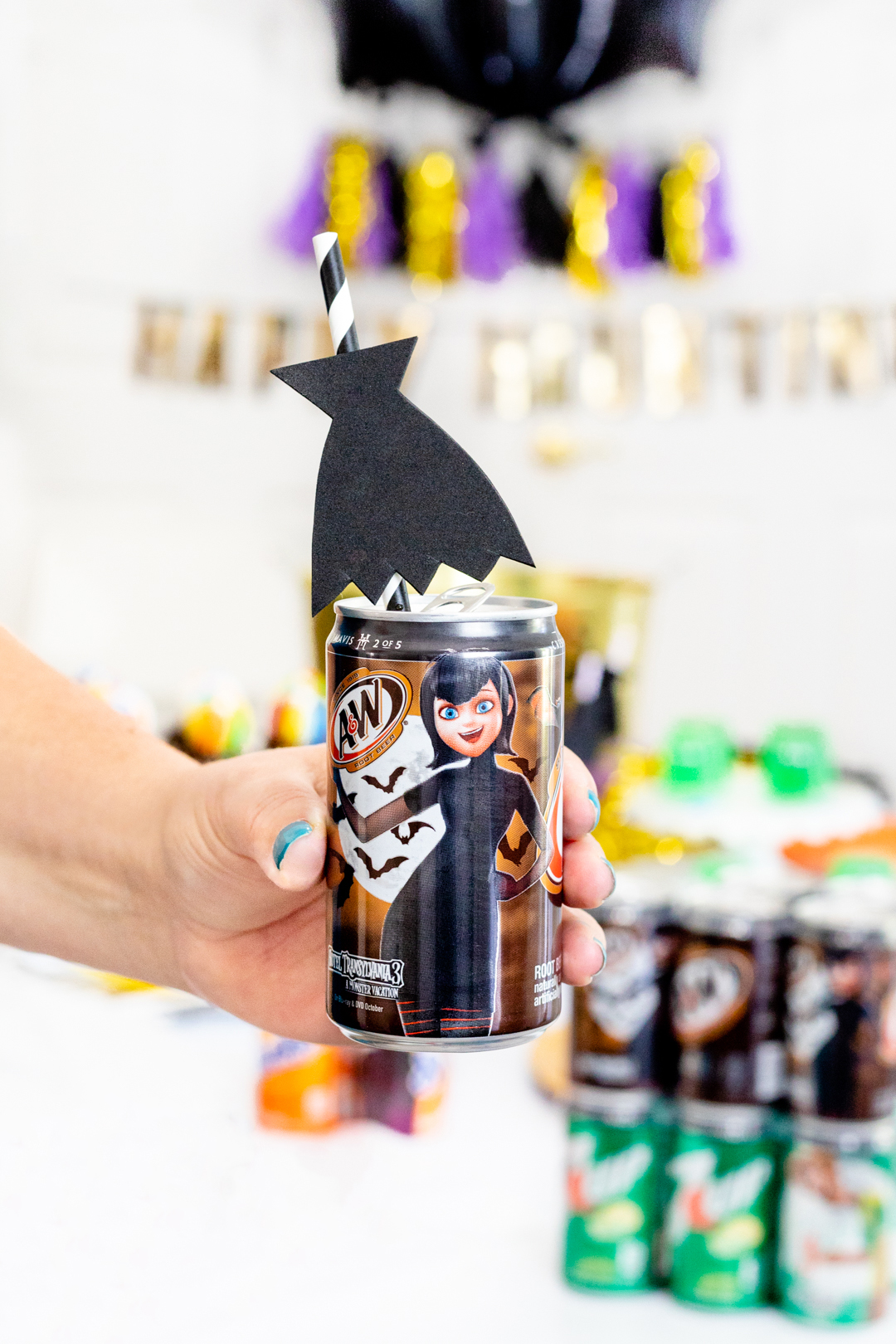 Am I right?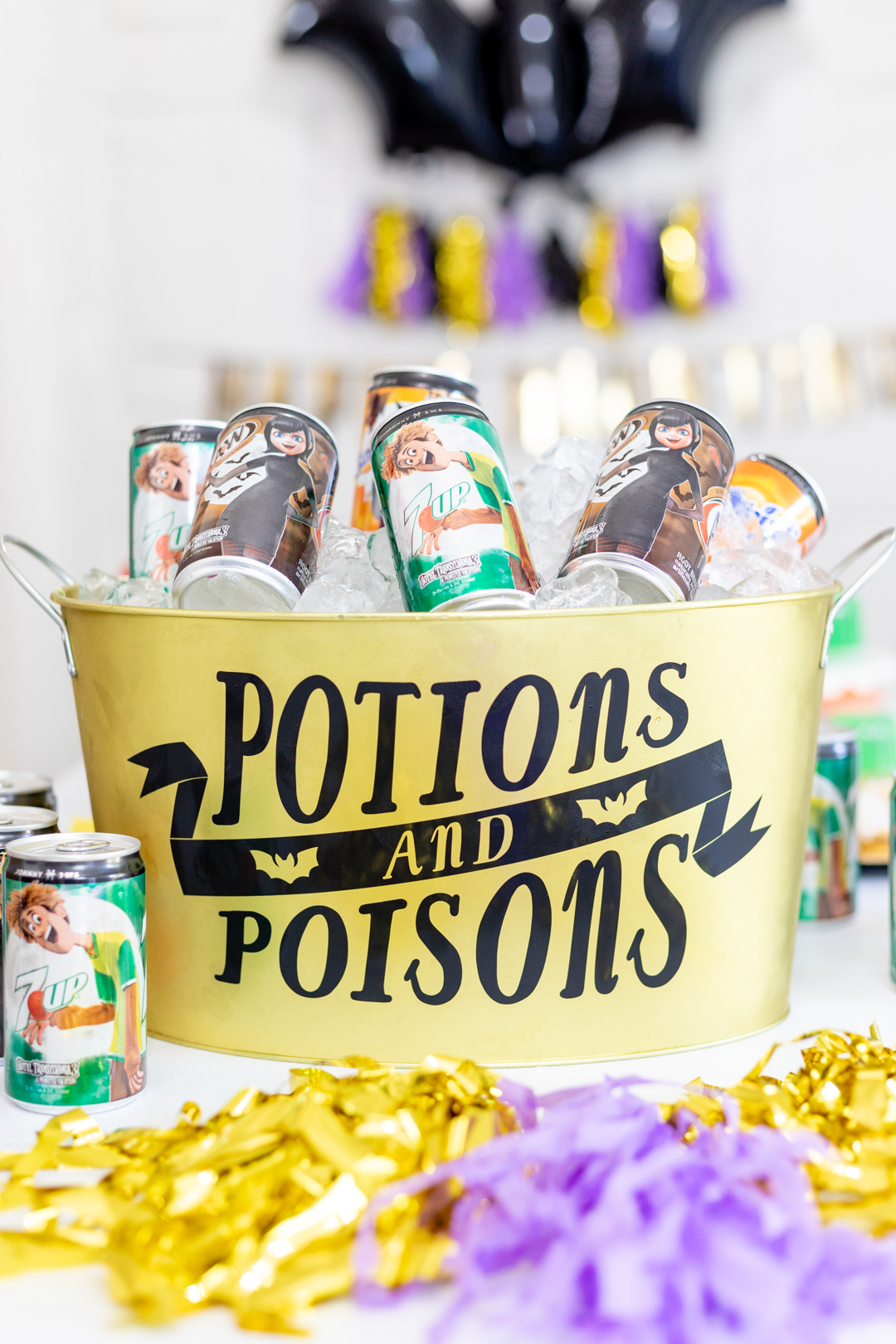 More Hotel Transylvania 3 Inspired Party Foods
We have the special party beverages, now it's time to get our spooky snacks on!
Beach Ball Cupcakes - Pick up ready-made cupcakes and add beach ball lollipops to the top.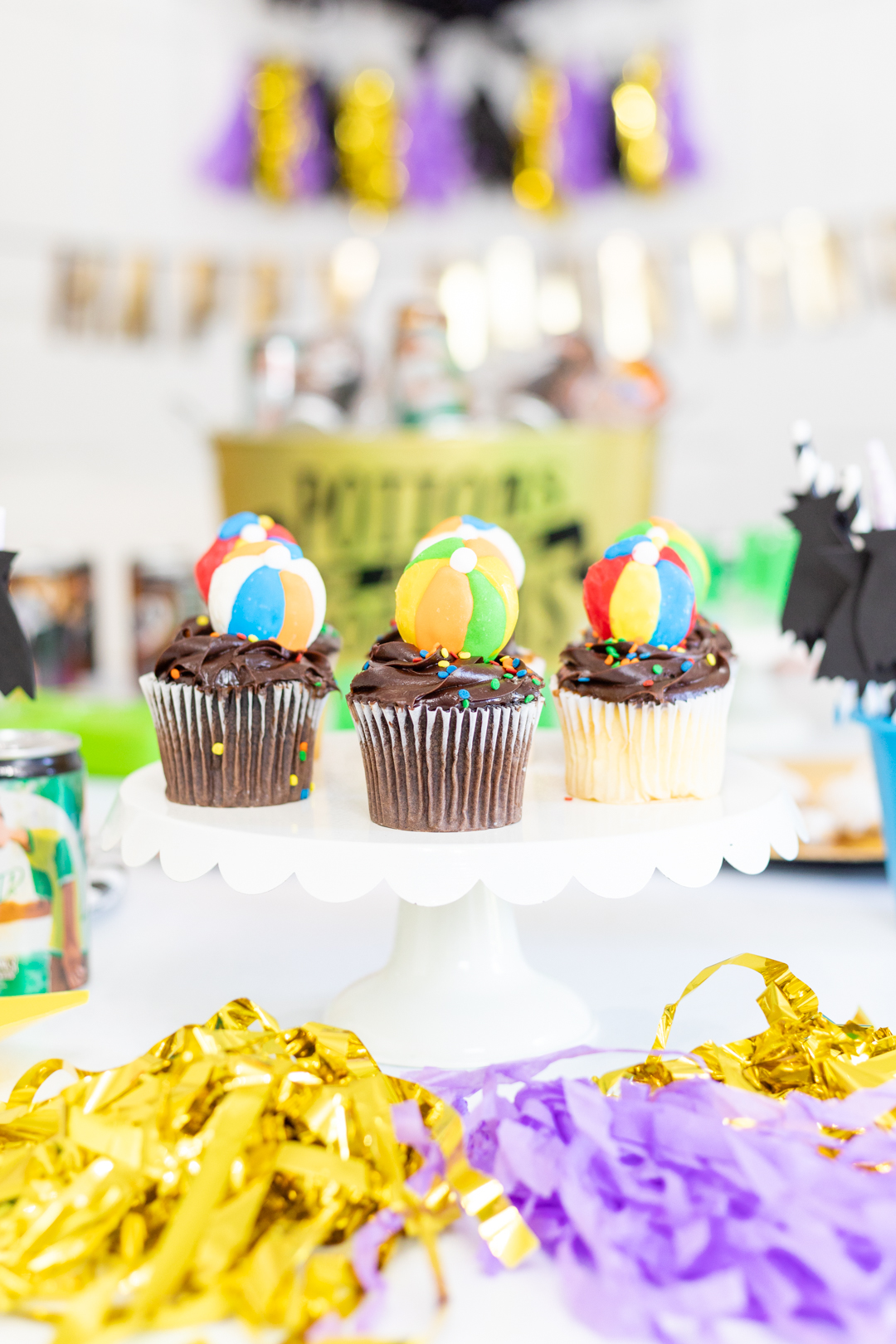 "Blobby" Gelatin Cups - Buy ready-made green gelatin cups and put sticky googly eyes on them. Could not be any more simple.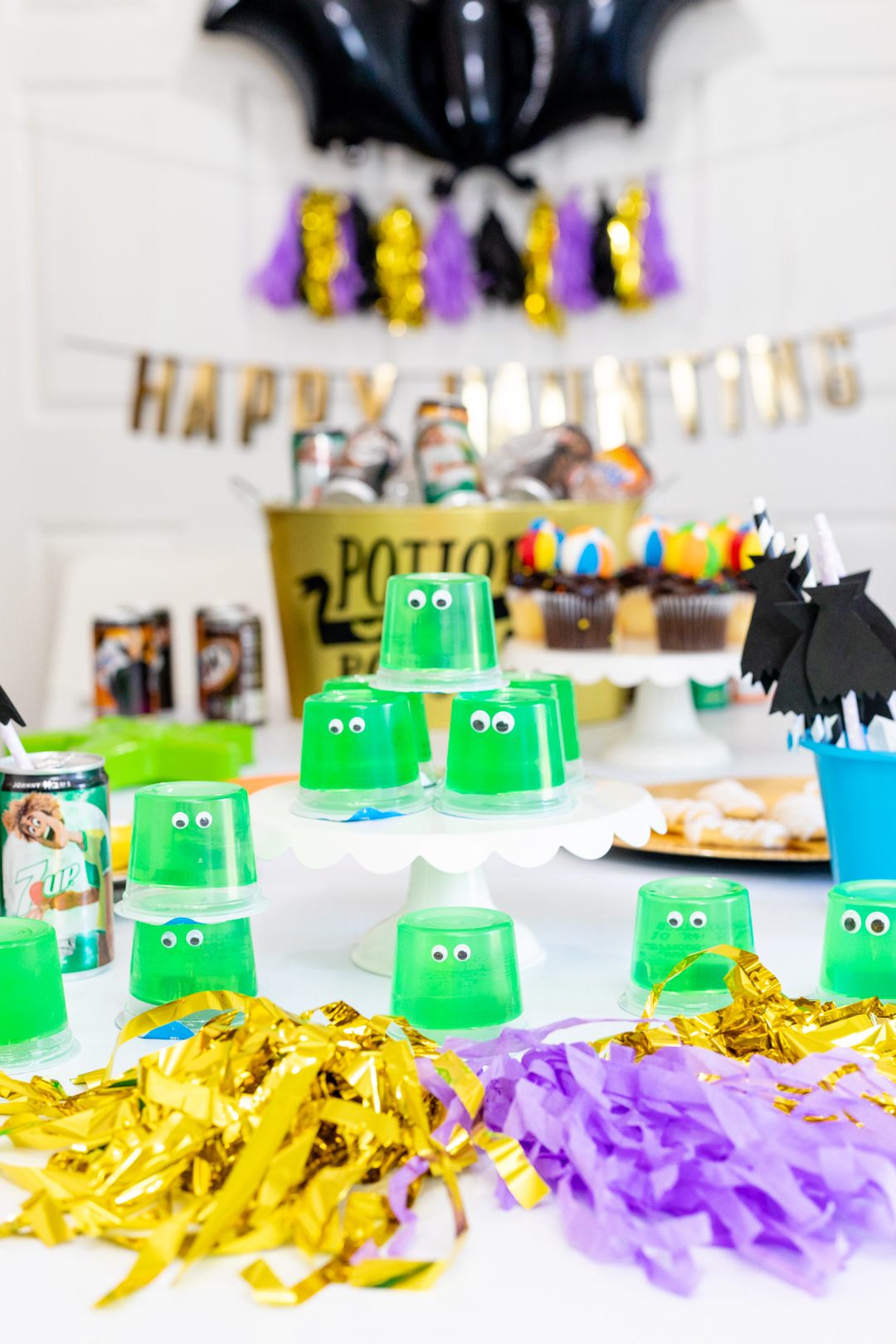 Murray the Mummy Inspired Cookies - Use oval shaped cookies and use white taffy and candy eyes to make "mummy" cookies.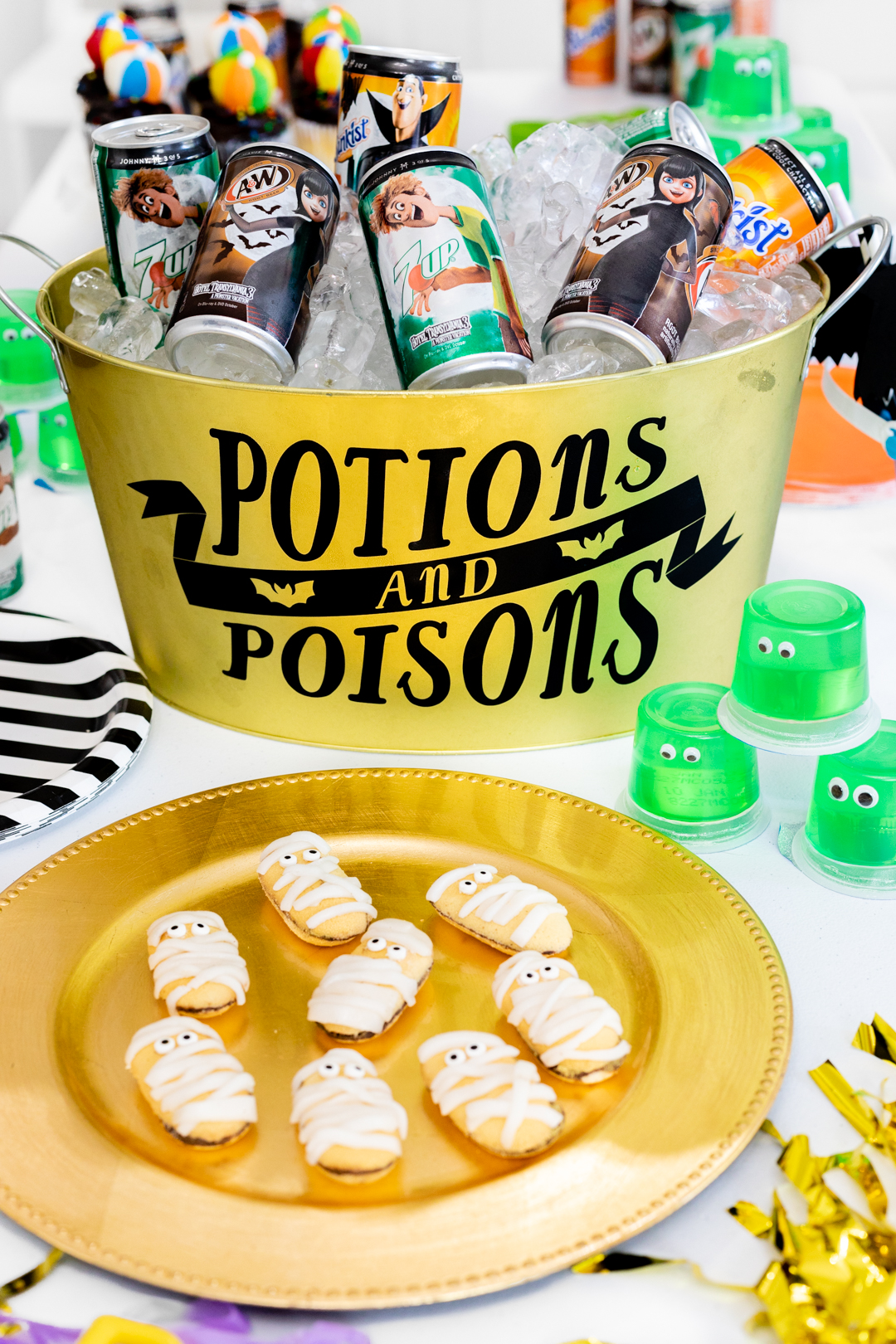 Voila! With little fuss and effort, you can have an entire Hotel Transylvania 3 inspired movie. It's super easy when you buy A&W Root Beer, 7UP and Sunkist Soda mini-cans available at Target! And you can save for a limited time!
Save on A&W, 7UP and Sunkist now with Cartwheel in the Target app.
Happy shopping!