Have you seen the new Secret Crush Toys? They are sooo cute I would have loved the heck out of these as a kid. I was very doll obsessed. When I first saw these Secret Crush Minis, I knew they'd make for a fun party tablescape and activity for kids. Add a fun matching mini candy charcuterie board and it's an instant playdate or party. Thanks to for Secret Crush for providing sample toys, all opinions are my own.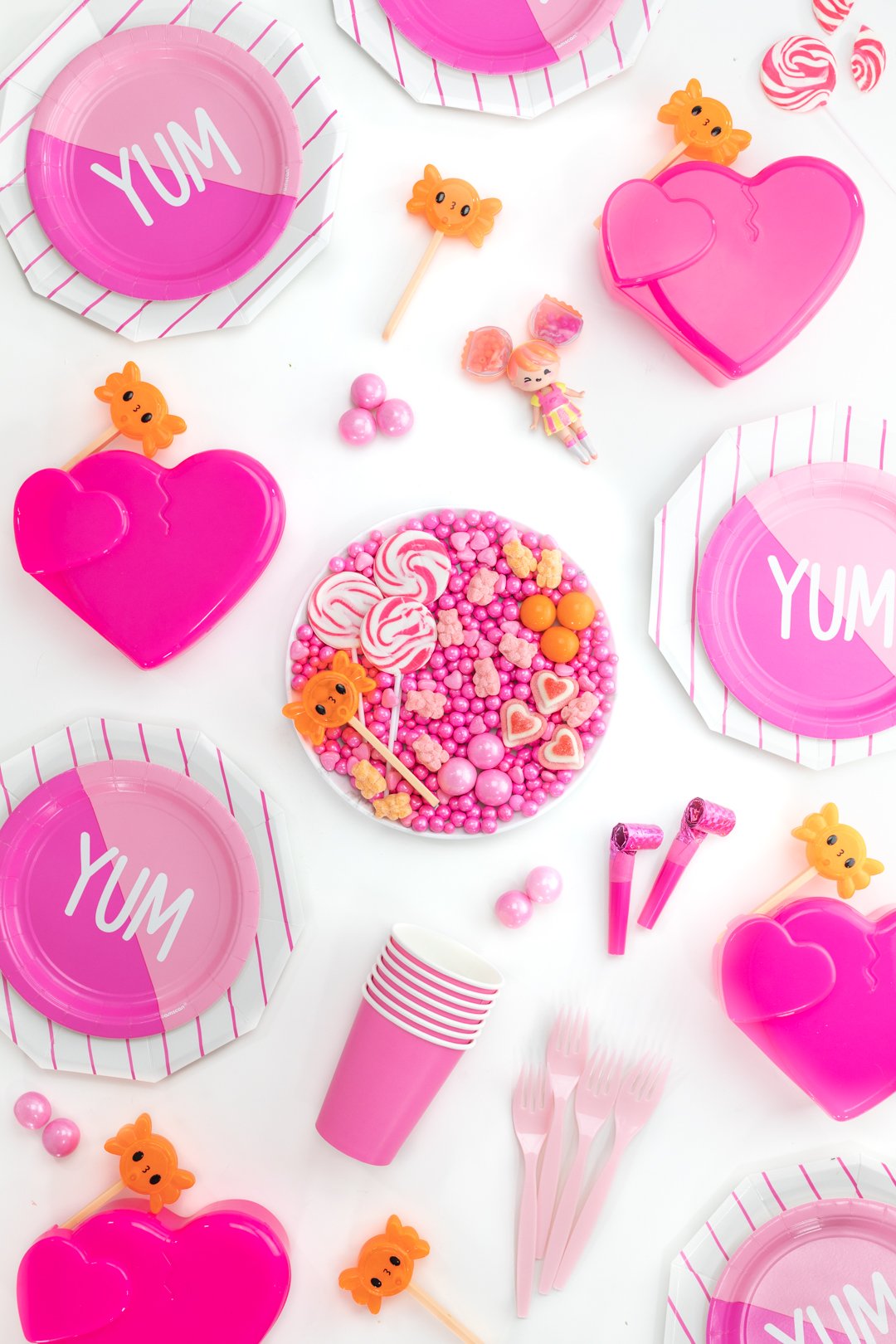 So what are Secret Crush Minis? These fun toys come in a small heart shaped container and you basically crush it with a candy-themed hammer to reveal the fun surprises inside. Once you crush it open, you will see a plastic heart filled with beads. Remove that and you will find little Secret Crush packages to unwrap.
You will find all the parts you need to build your Secret Crush mini dolls wrapped within. They dolls are SO cute and easy to assemble. The beads and trinkets go inside of the "hair" for an ultra cute special touch. They also offer a much larger version of this toy for even bigger fun.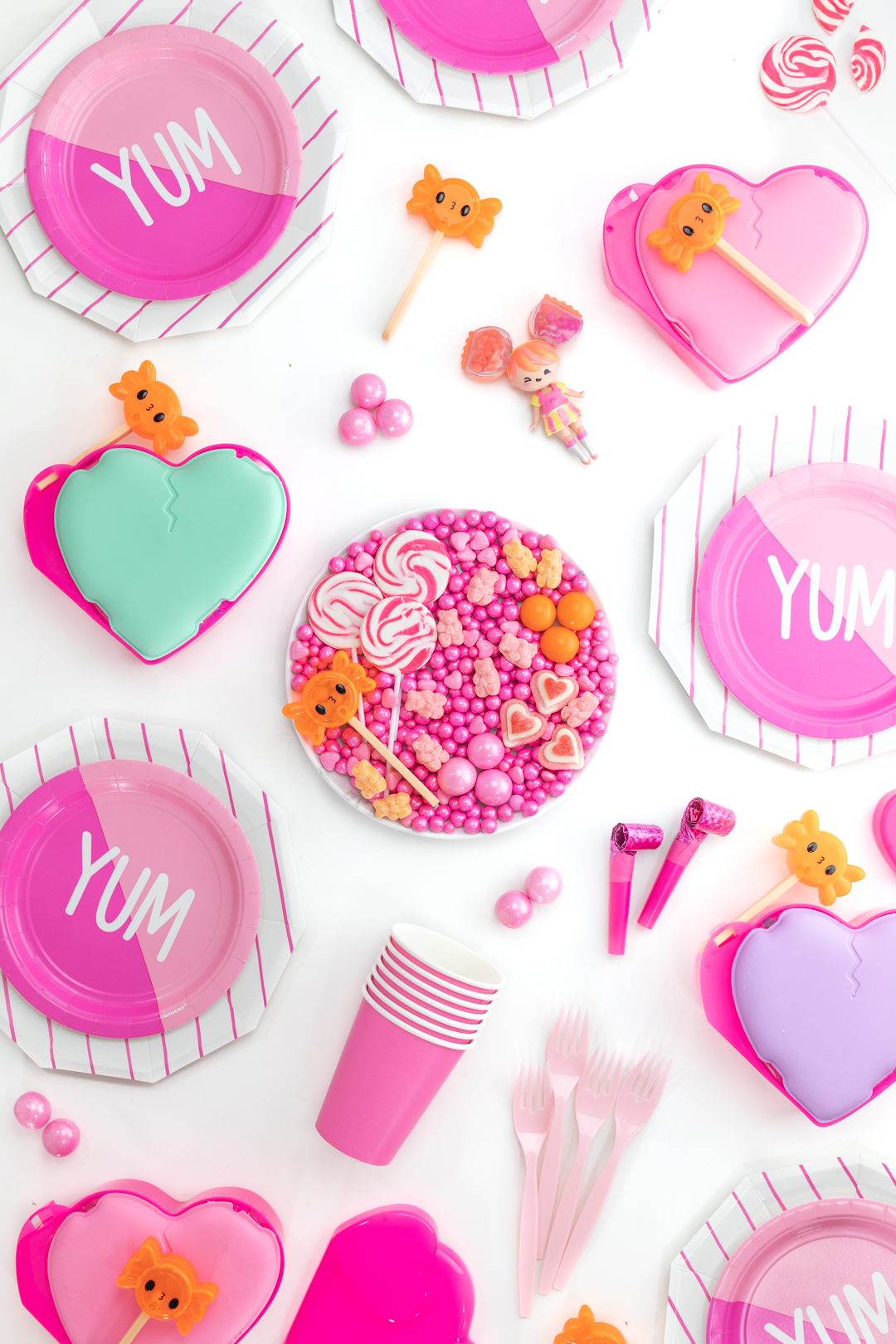 Now let me share a fun idea on how to set up a fun little kid party or playdate with these adorable toys as the focus.
SECRET CRUSH TOY PARTY IDEAS
When it comes to planning a quick and easy party, here are some great ideas. I am loving this Secret Crush Mini party because not only do they add to the party decor but they are also the perfect party activity. And to add to that… they are also the perfect party favor.

So how easy is that?
Party Decor ✔️
Party Activity ✔️
Party Favor ✔️
I think we have a clear win here.
When it comes to setting up a Secret Crush party theme, it just could not get easier.
Quick tip: Make it pink with a dash of orange and you have a complete match with the toy.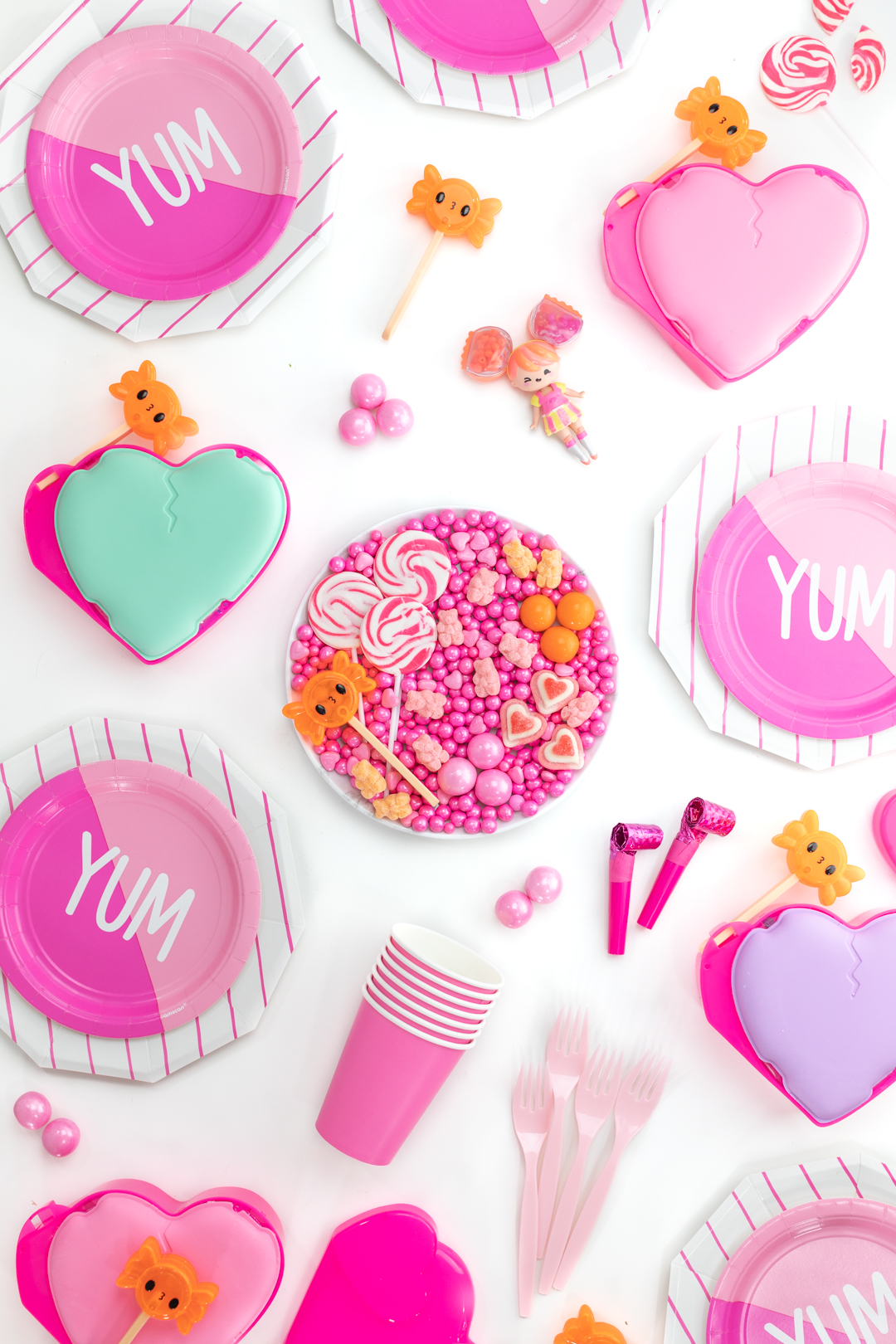 PINK PARTY SUPPLIES
Here is a quick list of fun pink party supplies to consider for your Secret Crush party planning:
Pink Plates
Pink Cups
Pink Utensils
Pink Party Hats
Pink Party Blowers
Pink Balloons
Pink Streamers
Pink Banners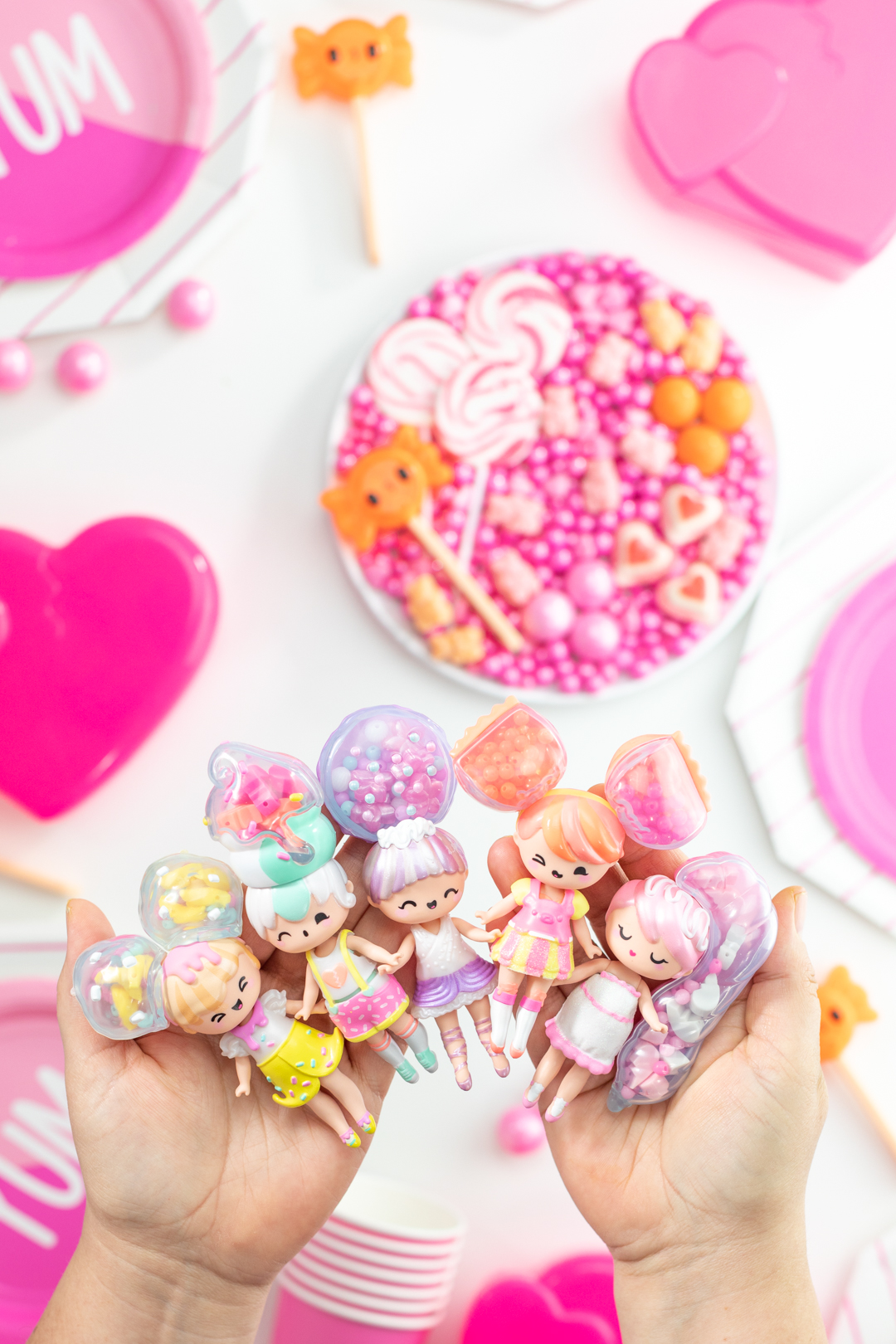 SECRET CRUSH CANDY CHARCUTERIE BOARD
If you thought all of that was easy, planning for Secret Crush party food is going to be the craziest thing you've ever planned. Pink and pastel sweet treats and candies are the way to go.
I thought it would be so perfect to make a quick candy charcuterie board to match the toys and I love how simple and perfect it came out.
All of these candy picks are linked above for your ease.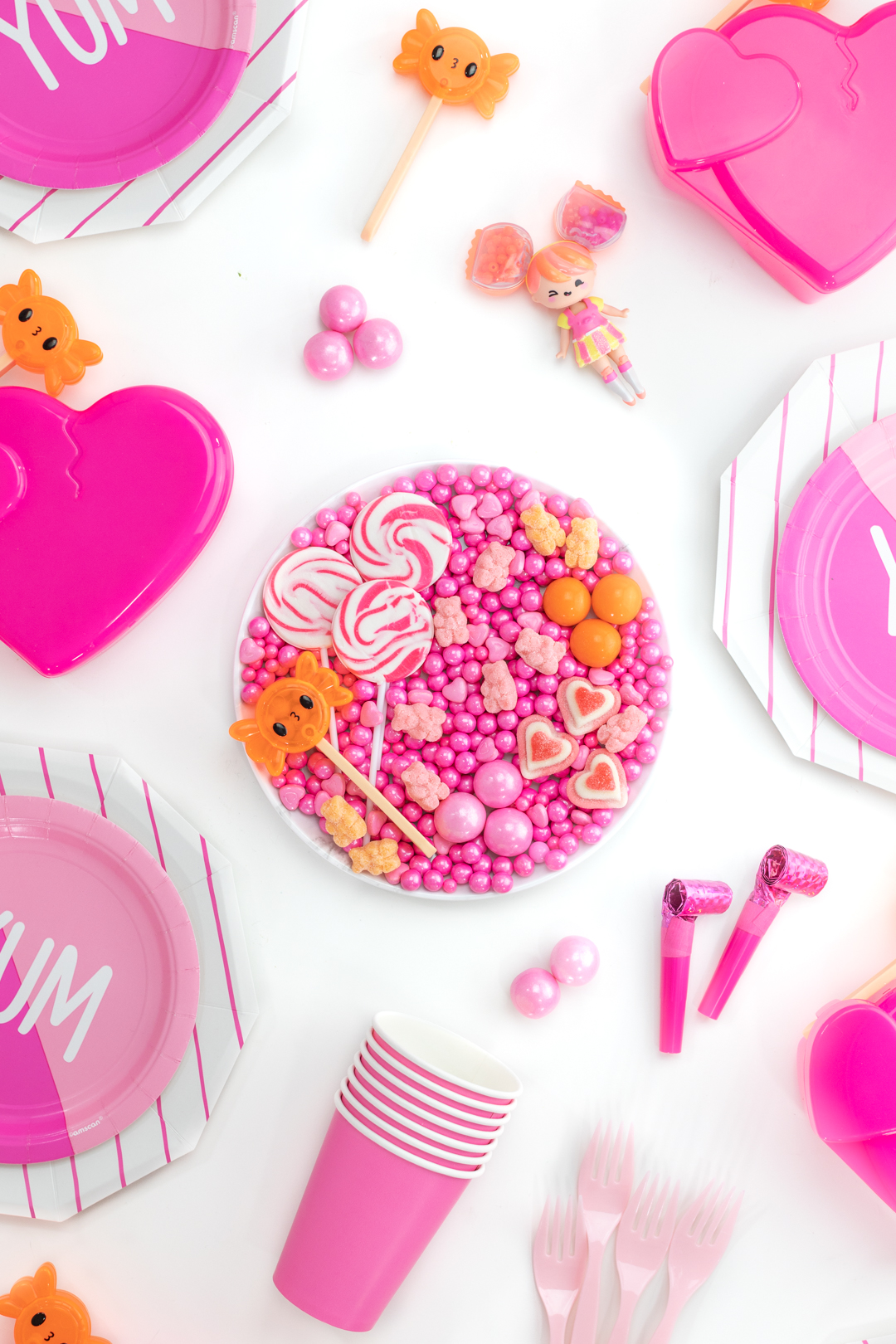 Easy candies to add:
Pink and Orange Gumballs
Bright Pink Coated Candies
Pink Swirl Lollipops
Pastel Gumballs
Heart-Shaped Gummies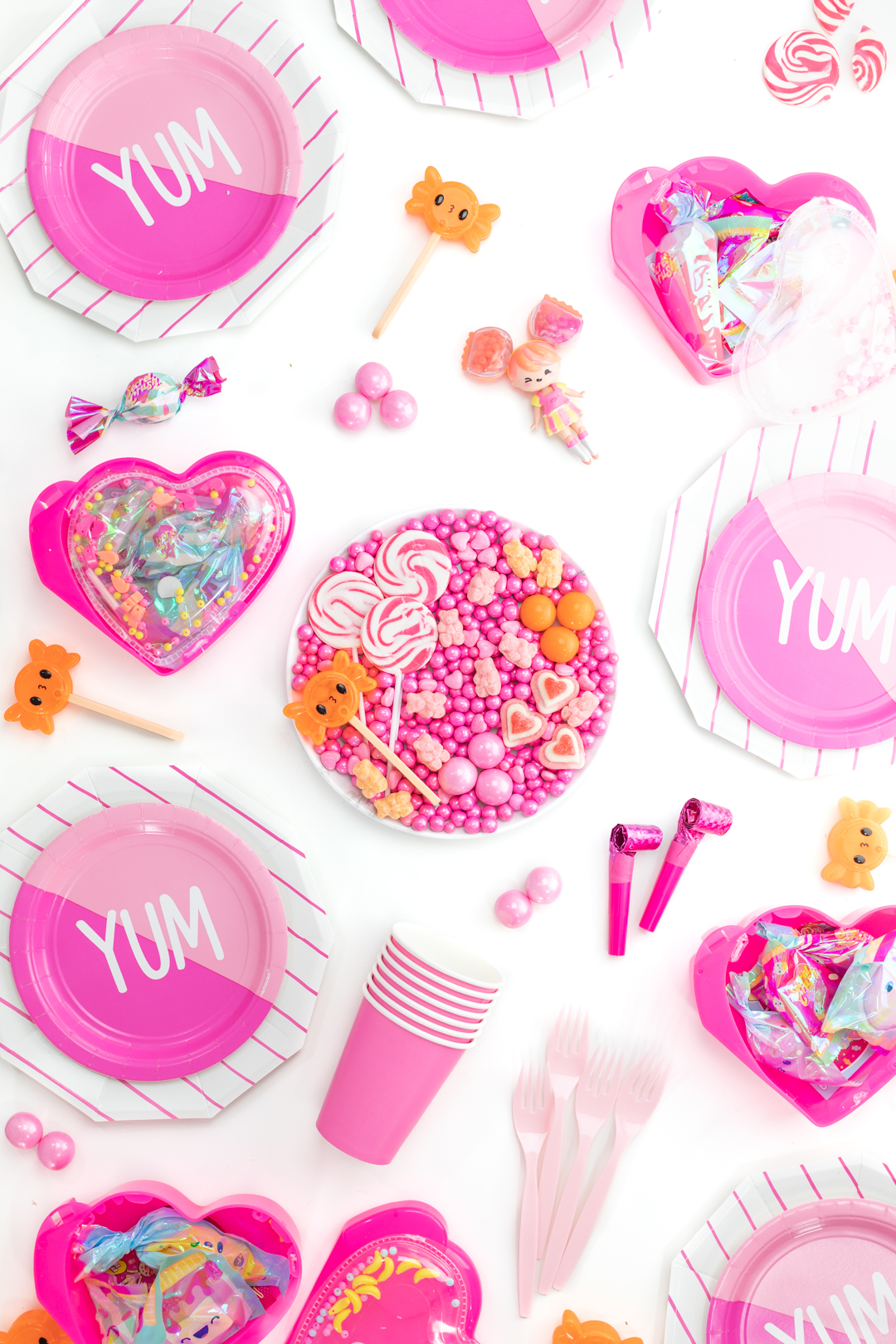 Quick tips on how to put your candy board together:
Find a small flat plate to use.

Spread out all smaller candies and sprinkles as a base.

Place the larger candies on top by alternating the textures and colors.

Add a Secret Crush candy-themed hammer or a mini doll as a final touch to add to the party theme.
And that's a wrap.
This party idea could not be any more simple to execute!
Pink, pink and go!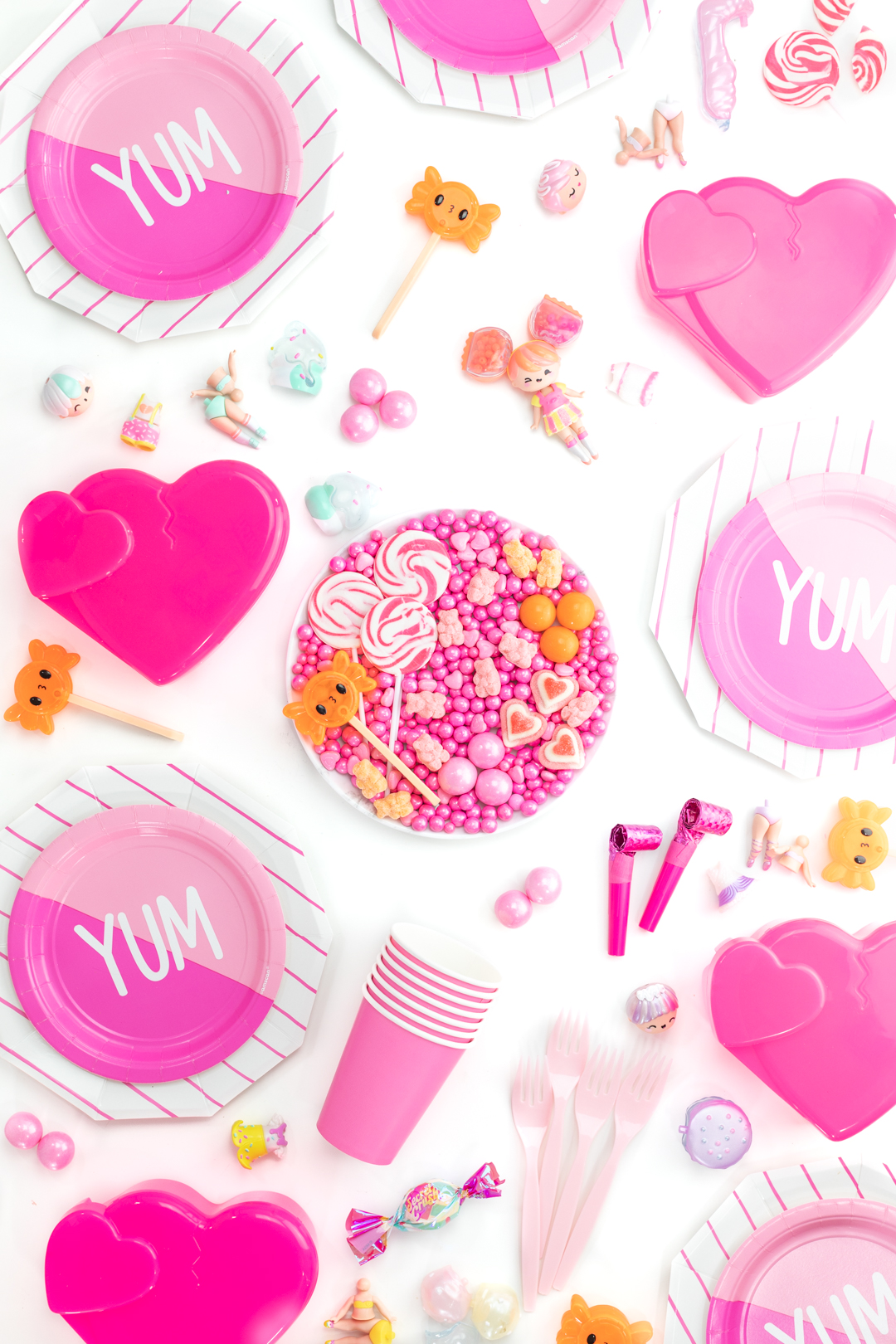 MORE PARTY IDEAS FOR KIDS
Looking for more creative but simple ideas, this is the hot-spot.
For another unique idea, kids won't be able to resist these adorable Caticorn party ideas.
These simple ideas are colorful and fun, check out these Trolls Party Ideas. You're going to love the cookies.
Have any Peppa Pig fans? These fun Peppa Pig Party Ideas are the way to go. From Muddy Puddles Pudding Cups and beyond, there is something fun for everyone.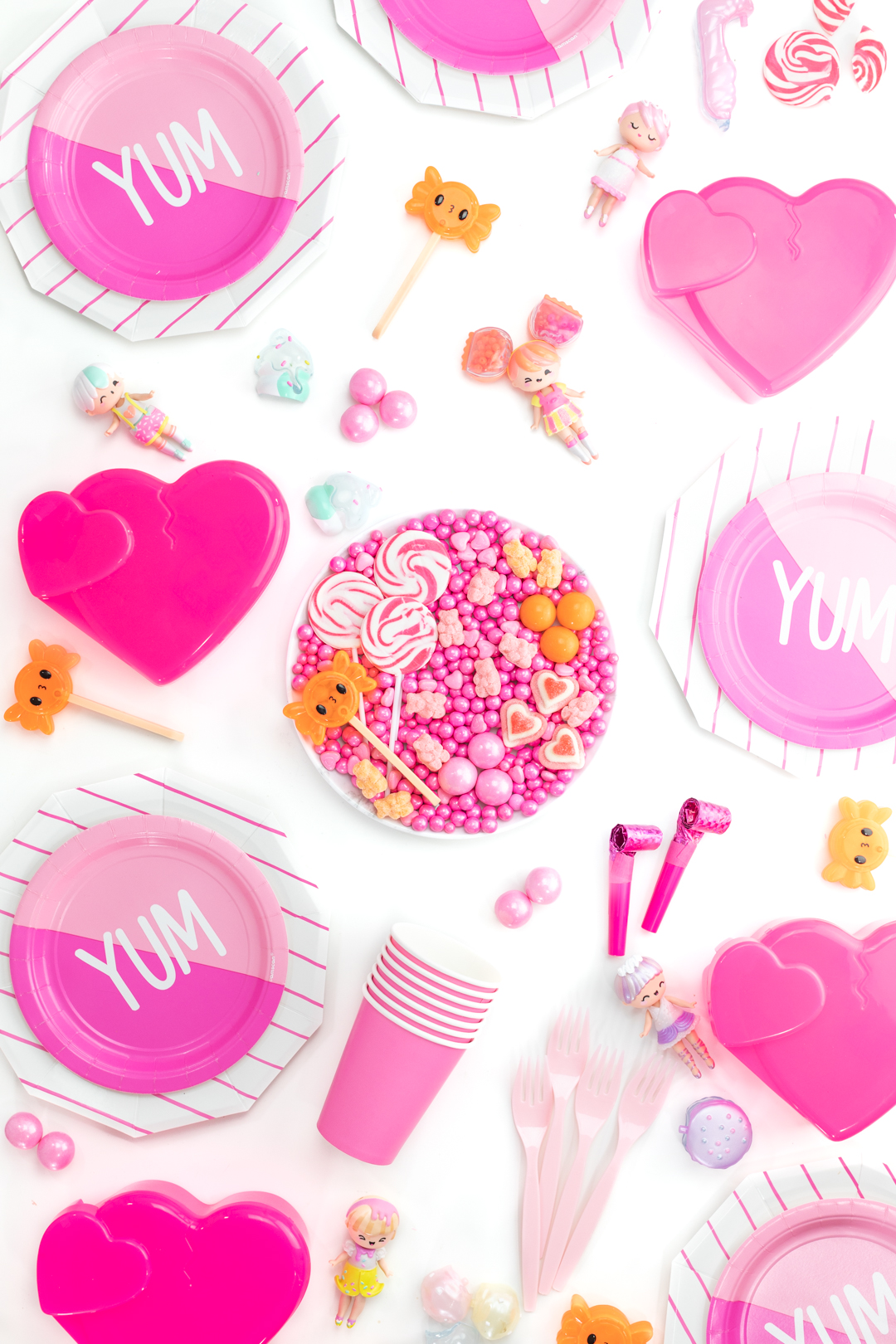 Do you know any kiddos that would love this easy pink party?