As the years fly by you begin to realize the importance of spending time with family and friends. Throwing a last minute party can be easy to do if you just concentrate on a few important things leaving you less stressed and with more energy for the actual party itself! Be the hostess with the mostess with these no fuss ideas. Make sure to pair up these ideas with this huge list of alternative party ideas for no contact solutions if you are reading this in 2021.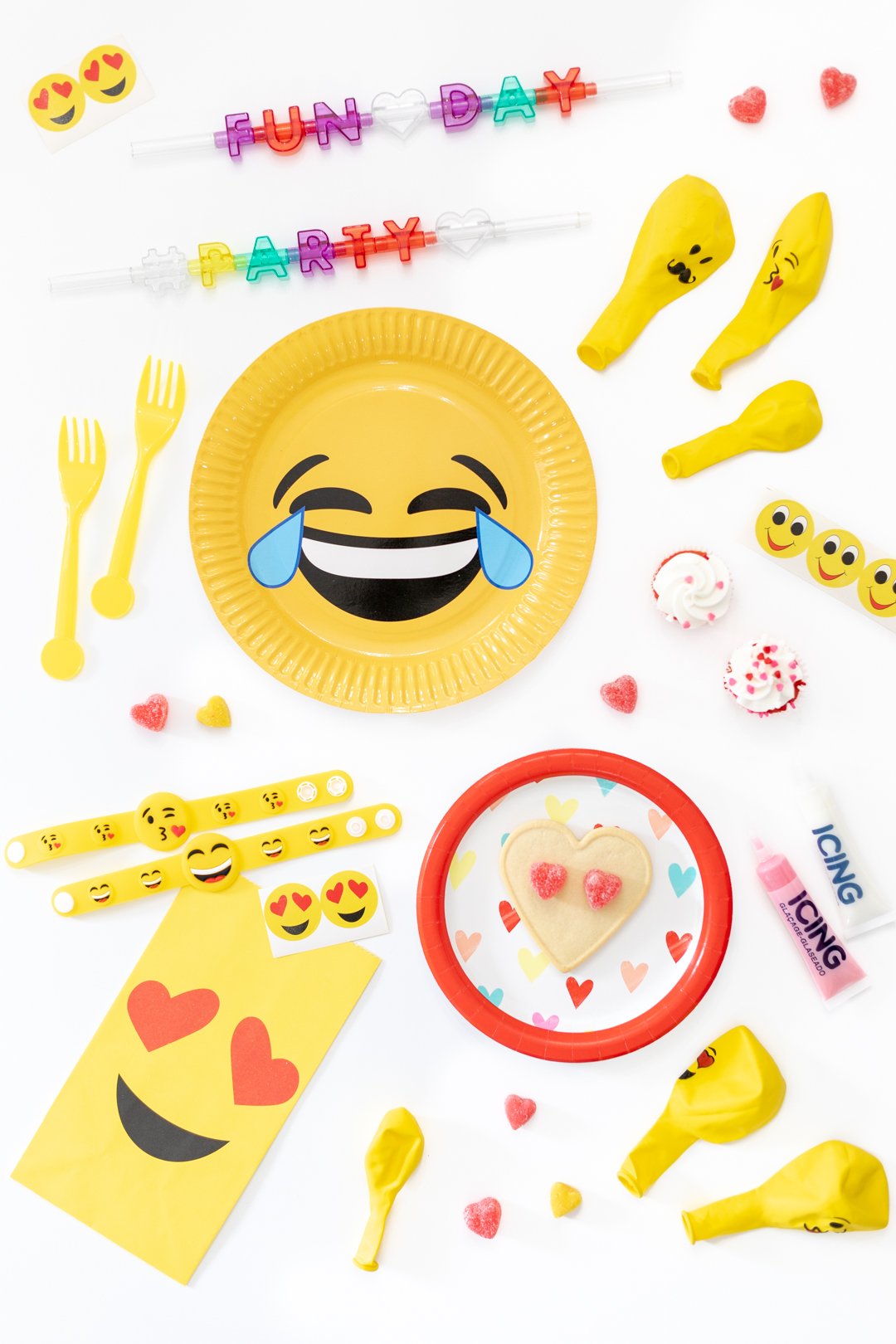 EASY PARTY PLANNING TIPS
Here are 8 amazing stress-free tips to help you plan a party in no time!
1. Invitations - With email and Facebook so widely used this day and age it is becoming more acceptable to send out invitations online. When throwing a last minute party together this can help get the word out quickly and you will have just as great of a turn around time on the RSVP. If a lot of your friends are on Facebook, you can easily create an event there and invite friends. They can let you know easily if they are going or not, too. Evite is also another quick, free and easy email invite option. Don't forget that some of your friends may not use the computer and for those a quick phone call will work. See How To Print Party Invitations and Signs.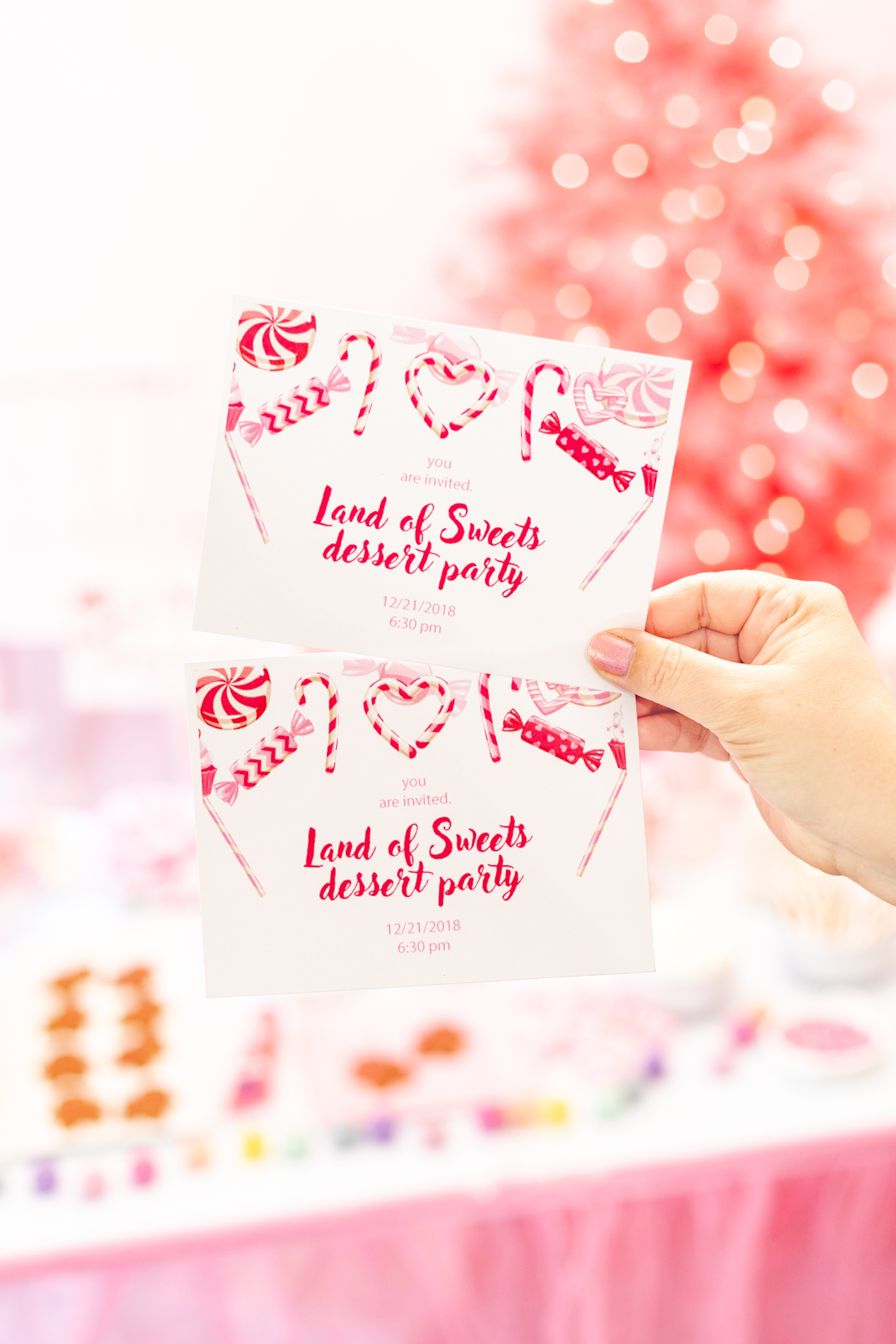 2. Cleaning - When throwing a last minute party you are not going to have time to clean your entire house. Decide which rooms your guests are going to see and concentrate on them and shut the doors on the rest. Best cleaning hack ever. The kitchen, dining area, living room, entryway and the bathroom will probably be the most used rooms during a party. Grab some kind of carrying caddy and fill it with your cleaning supplies so you can quickly go from room to room. Carry a box or laundry hamper with you pick up all those things that are not in their correct place. Then after you finish cleaning you can quickly put all these scattered items back in their place or throw it in your bedroom closet for working on after your party if you are running out of time (just don't forget where you put it or you may be searching for that missing book or toy for a long time!). One last note on cleaning before we move on. Make sure you pay special attention when cleaning the bathroom! This is one area of your house that guests will visit at least once if not 2 or 3 times. Check out: How To Make a Small Bathroom Seem Larger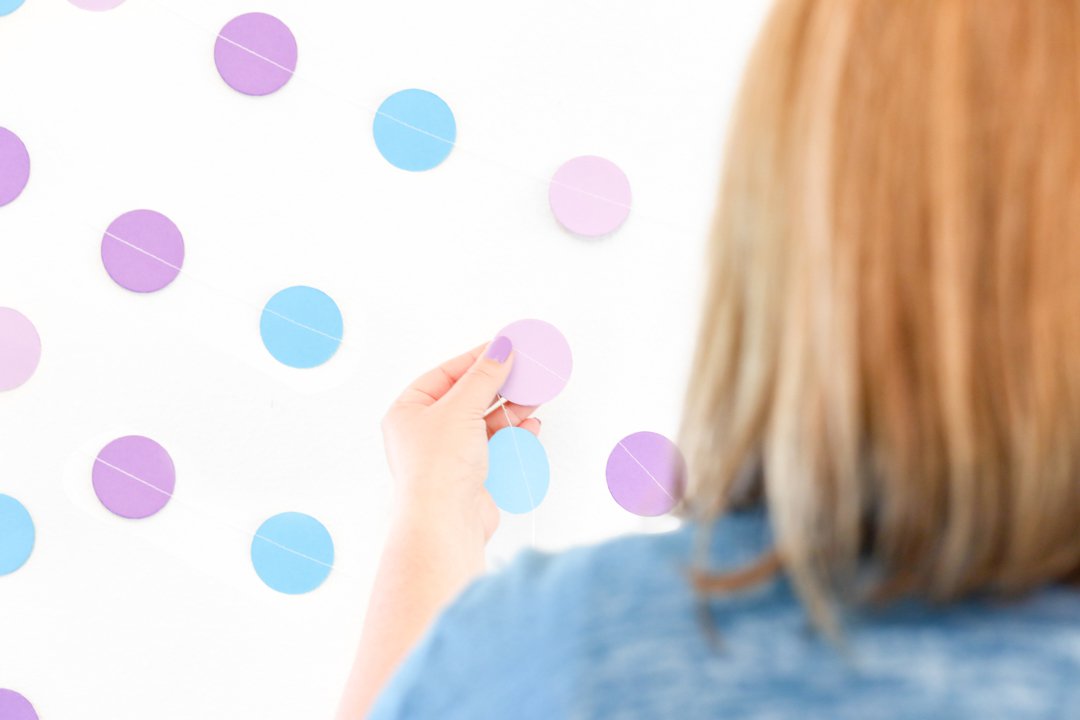 3. Decor - Do not waste valuable time and money on buying a ton of decor for your party. Using too many decorations in a small space can tend to be a little overwhelming so stick to some simple vases of fresh cut flowers and throw in a little ambiance with lighting. White Christmas lights can do wonders for dressing up an area indoors or out. If digging through your ornament box seems a little to stressful you can pick up strings of white lights at your local craft store. Easy Decor Ideas: Dino Party Ideas, Beverage Bar Party , 1 Hour Party Decor.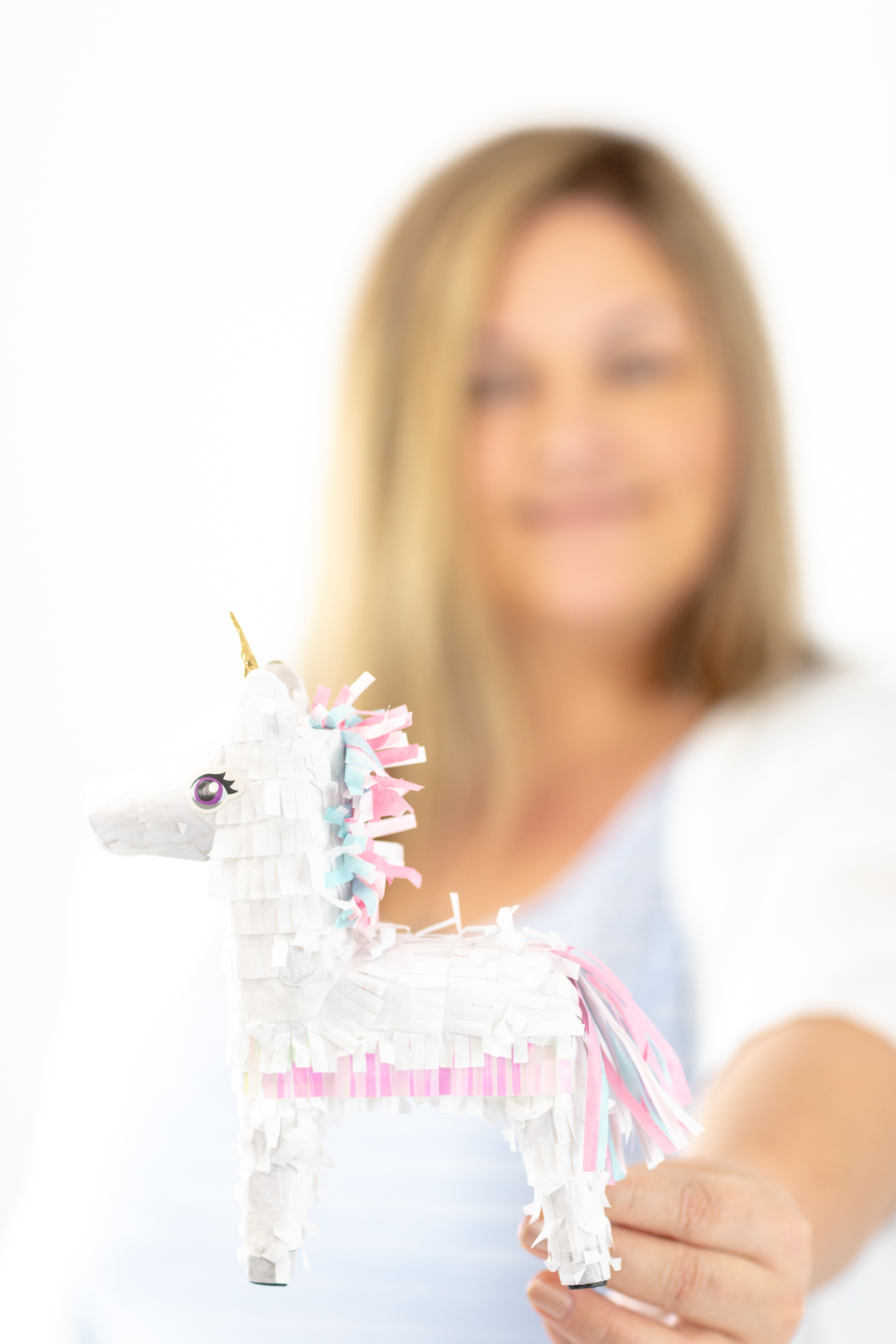 4. Food - Having a good old fashioned potluck can help curb the prep time for a party. Fix the main course yourself and enlist a few friends to help you with the side dishes. If you are determined to do it all yourself keep it simple by serving something easy like a taco night or spaghetti and garlic bread. Don't overlook creating easy to make and serve dishes using your slow cooker too. These things don't take quite as much time as a 5 course meal and can be just as good. You can really cut out the prep work when throwing a last minute party by simply ordering pizza and having it delivered. It's a relatively cost-effective idea and everyone will love it. There are plenty of pizza options including vegetarian that should keep all of your guests happy and cut down on valuable time! See: Concession Stand Ideas, Waffle Bar, Easy Brunch Ideas.
When it comes to other quick options, charcuterie boards are not only trendy, but a huge time-saving win. My favorite is this dessert-themed candy charcuterie board for birthdays. It's a huge crowd-pleasure and can be prepared with little fuss.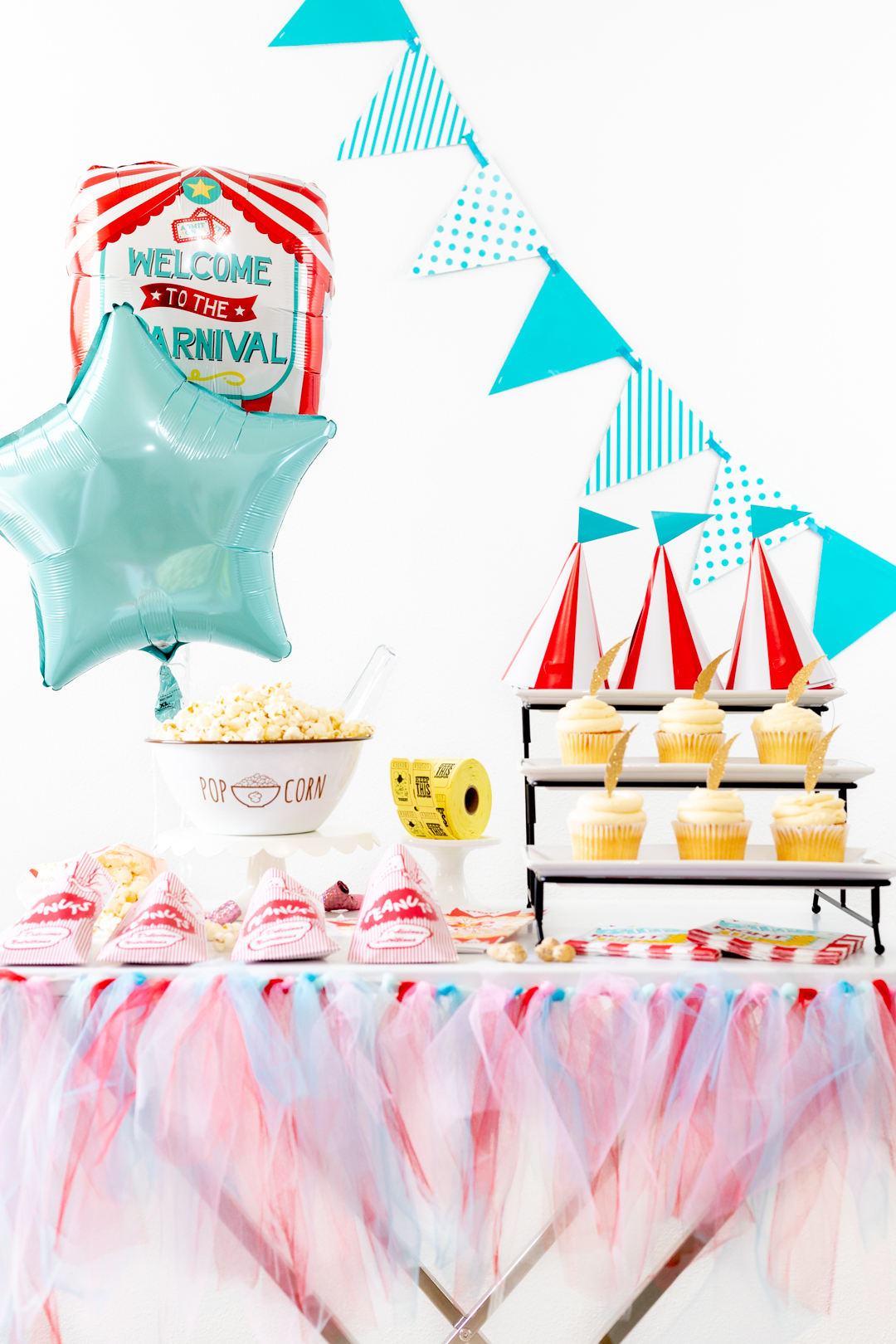 5. Drinks - Keeping your drink menu simple is best when throwing a last minute party. Pick three items that will work best for the guests in attendance and go with it. Most guests will not mind if you don't serve their favorite drink of choice. There are even many great ways to fancy up water by adding a little cucumber and mint, blueberries or even watermelon. Let the fruits marinate in the water over night so that you get the full flavor when serving. See: Beverage Bar Ideas, Lemonade Bar Cart Ideas, Hydration Station Ideas.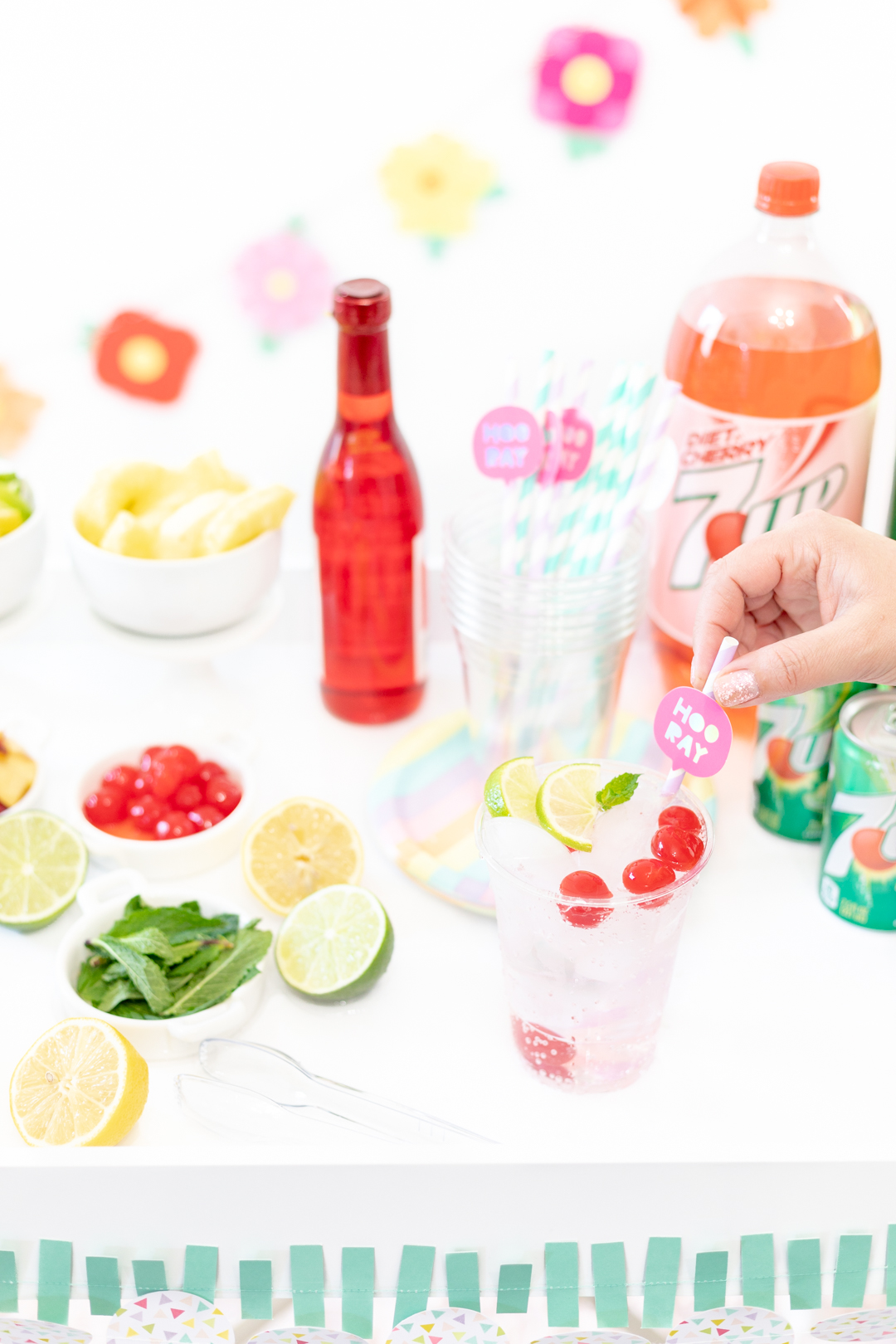 6. Music - It's always great to have music playing at your party to make quiet times not so quiet. It's not a party without if if you ask me. If you have a favorite party playlist or two these work great on continuous play or services like pandora has playlists that will work well for any group of party goers. I've even used YouTube to play quick and easy tunes, too. What's most important is to be able to hit play and walk away!
7. Entertainment - Have a few of your favorite games sitting out for everyone to see just in case the game mood strikes. The great thing about last minute parties is that guests are pretty much just there to be with one another and enjoy good company. Anything else that comes along will just be an added bonus so have the games ready and available and just wait and let the good times roll! You can also download free printable party games or buy one from Etsy. Last Christmas I purchased a printable murder mystery and it made for a hilariously good time. See Murder Mystery Party Ideas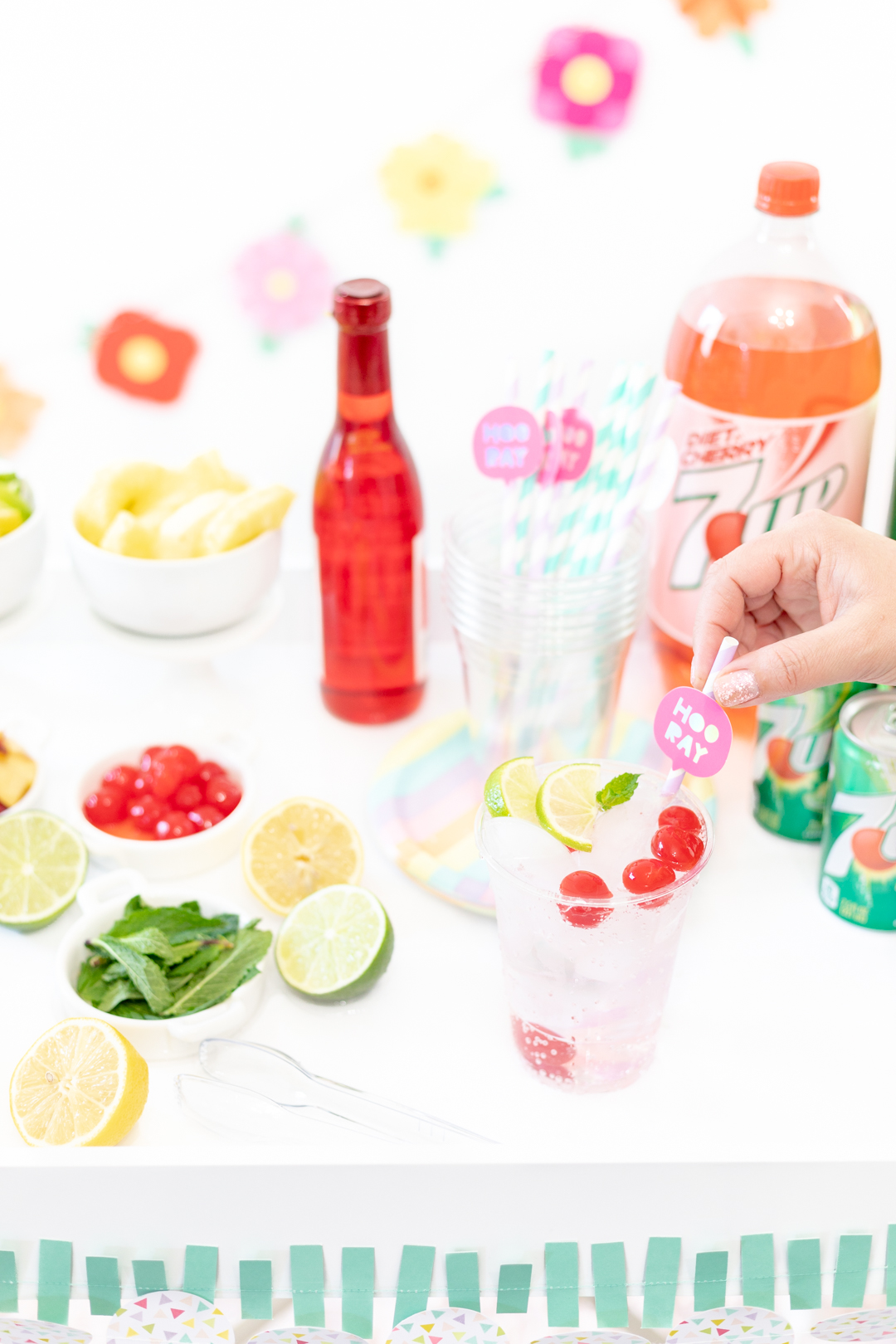 8. Relax and Enjoy - After 1-3 days of rushing around to throw a last minute party remember to sit back, relax and enjoy your time with your guests. Often times we stress about the small things (things our guests don't even notice) and forget to relax and enjoy ourselves. All the hard work is done by the time the guests arrive so stop stressing and have some fun!
HOW DO YOU PLAN A LAST MINUTE PARTY?
With all of the tips here, you should have all of the tools you need to plan any kind of party on a whim. Here are even more tips and ideas to get you going below:
LAST MINUTE PARTY HELP
KID BIRTHDAY PARTY THEMES
Need more party inspiration? Check out my Party Themes Pinterest Board for ideas!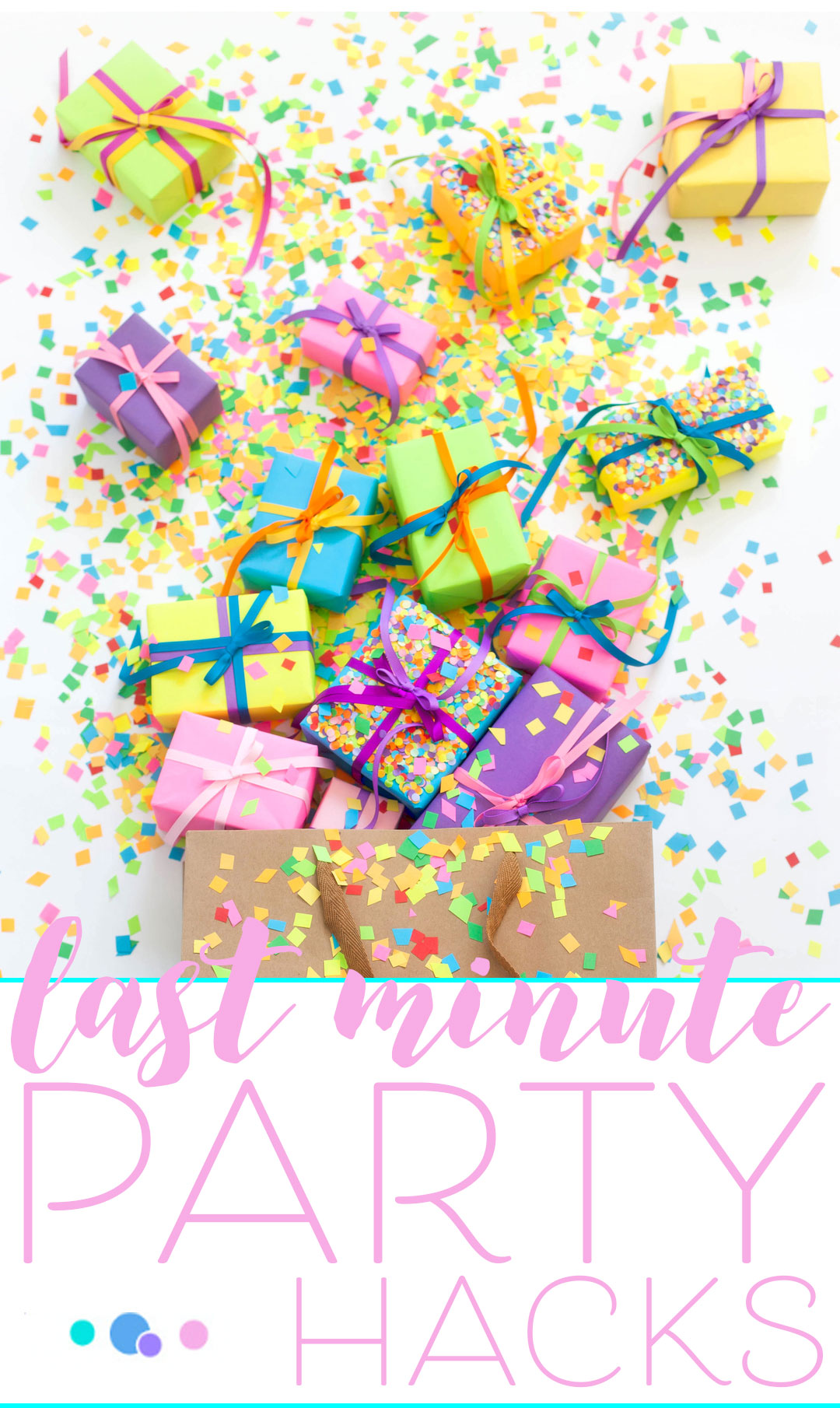 EASY FOOD BARS
Do you have any tips for throwing a last minute party that have worked well for you?