This is a sponsored conversation written by me on behalf of P&G at Walmart. The opinions and text are all mine.
There are easily a million and one reasons to celebrate in the summer. From birthday parties and festive holidays to company from out of town, you can be prepared when you keep stocked up on all the right essentials. Today, I'm sharing easy summer party ideas and prep ideas so that you'll be totally ready to host a soirée at a moment's notice! This is a sponsored conversation written by me on behalf of P&G at Walmart. The opinions and text are all mine.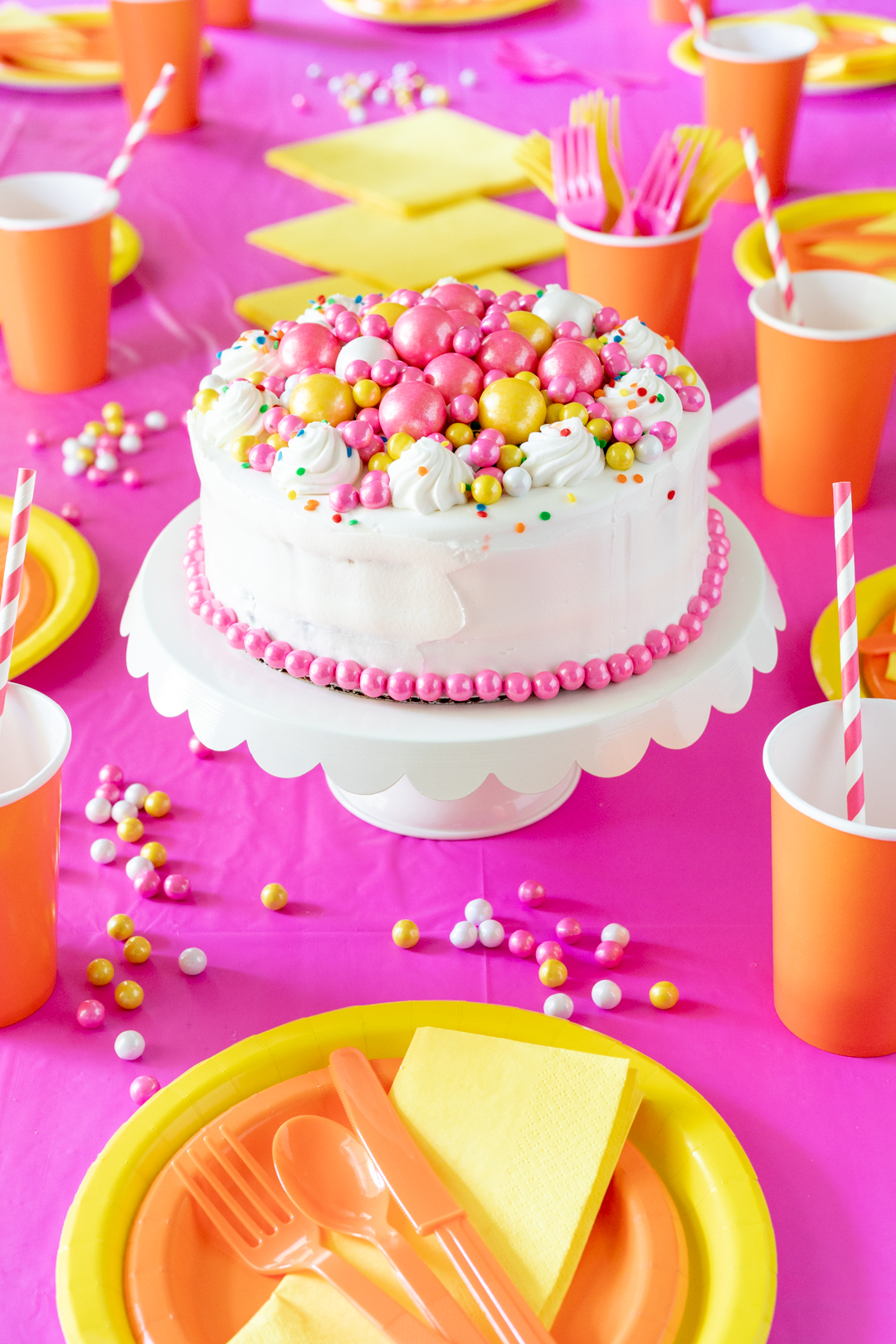 This summer, I'm really love bright neon colors. I'm talking 90's kind of throwback neon. To get prepared for all the upcoming summer festivities that will be happening around here, I scored all of these colorful party supplies for under $1 each at Walmart. LOVE the end result when I put it all together and I'm excited to share!
Summer Party Ideas
You know that I love a good party table, but there are other things to remember when it comes to party prep. That's why I'm really loving the extra large sizes of my favorite P&G products available at Walmart. Bigger is definitely better if you ask me, especially for summer. Big celebrations and big pieces of cake, please! All of these big things call for big cleanup, so I'll be keeping stocked up on Bounty Paper Towels, Triple Rolls! No more running out of "paper t" as I call it this summer. These large rolls are crazy awesome.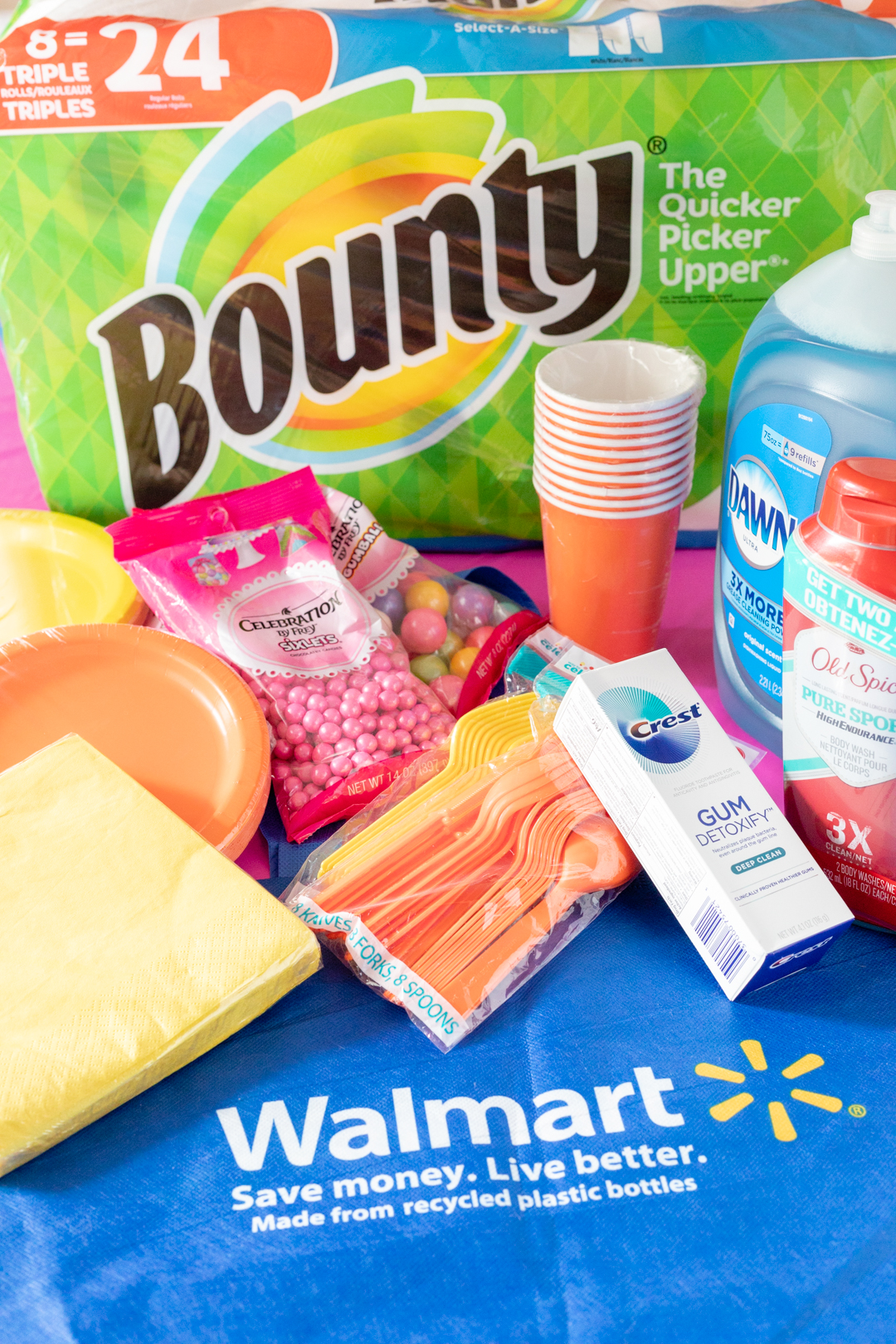 You don't want to be caught off guard when your summer company is on the way. The last thing I want to do is make that extra trip to the store just for one item that I've run out of. Seriously, do yourself a favor and grab a big ole pack of Charmin Ultra Strong Toilet Paper
Easy Summer Party Cake
I'm about to share the best cake hack ever. Seriously. It's like baking, but more like faking but actually so much better than both in my opinion. My hot tip to stay cool is to keep that oven off and buy a cute bakery cake at Walmart. Then, totally nail it by adding your own cake decorations like I did here.
Have you ever seen all the cute gum balls and colored chocolate candies they have in the baking section at Walmart? If not, make a sharp u-turn and go check it out asap. You can basically not only say you "made" the cake without fibbing, but also make it pretty amazing. With all of the fun colors to choose from, the fun is virtually endless!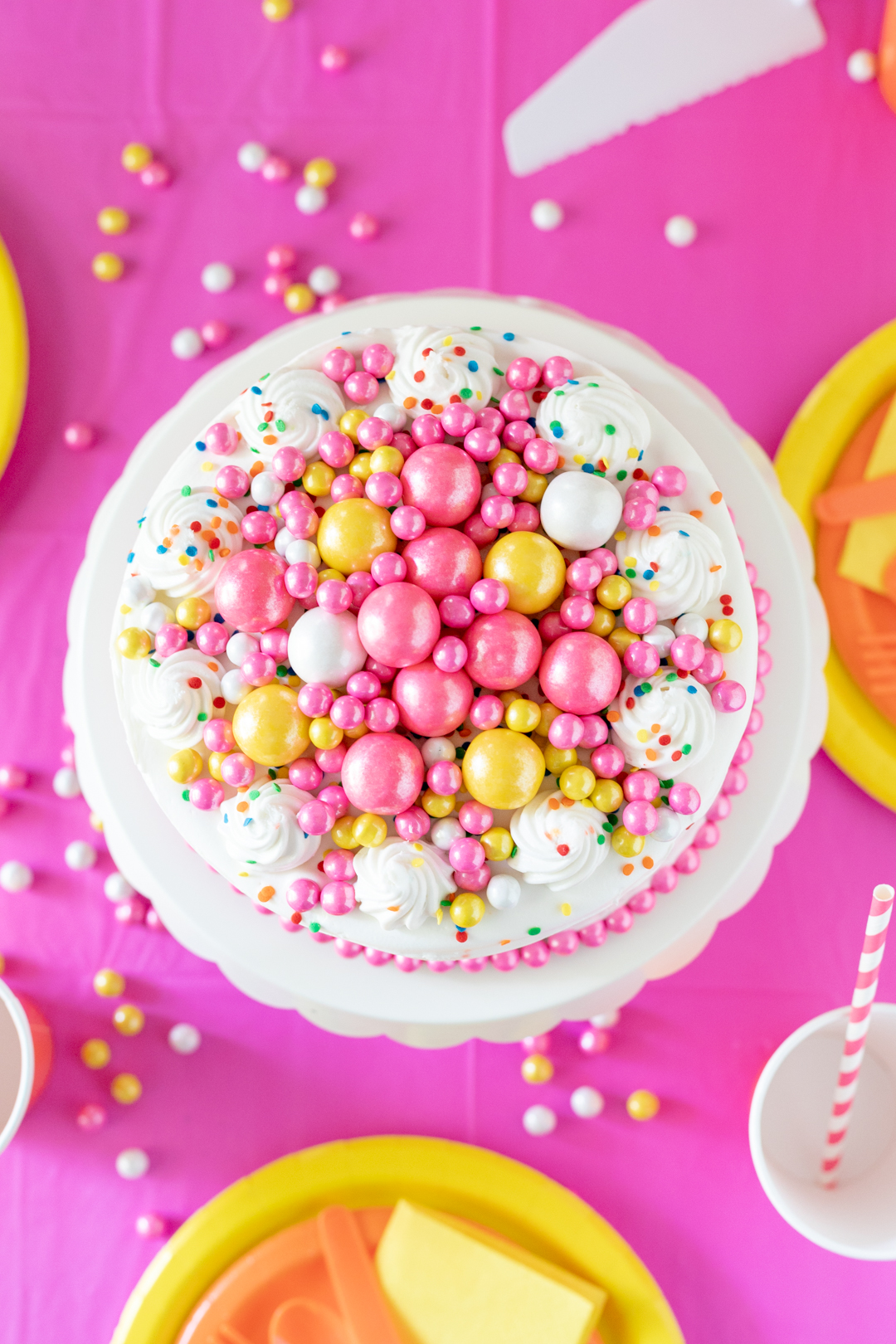 For this pretty summer cake, I used matching bright neon like colors. Pink, yellow and white cake decor looked perfect against the pink, orange and yellow party supplies I chose. Ah! Sweet summer soiree, here I come!
Now back to getting prepared for summer guests! Don't forget to stock up on other necessities like a twin pack of Old Spice High Endurance Sport Body Wash and Crest Gum Detoxify. There would literally be no party without toothpaste, I hope you'll agree 😉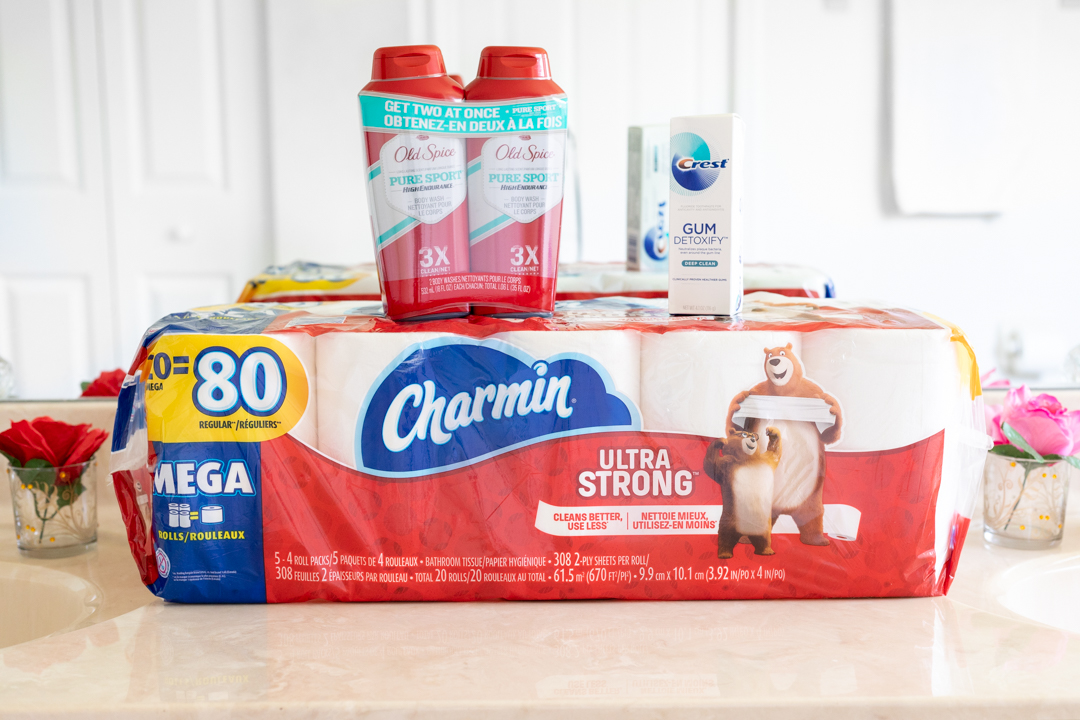 And for easy summer party and guest cleanup, be sure to add a big bottle of Dawn Original Dishwashing Liquid to your list, too!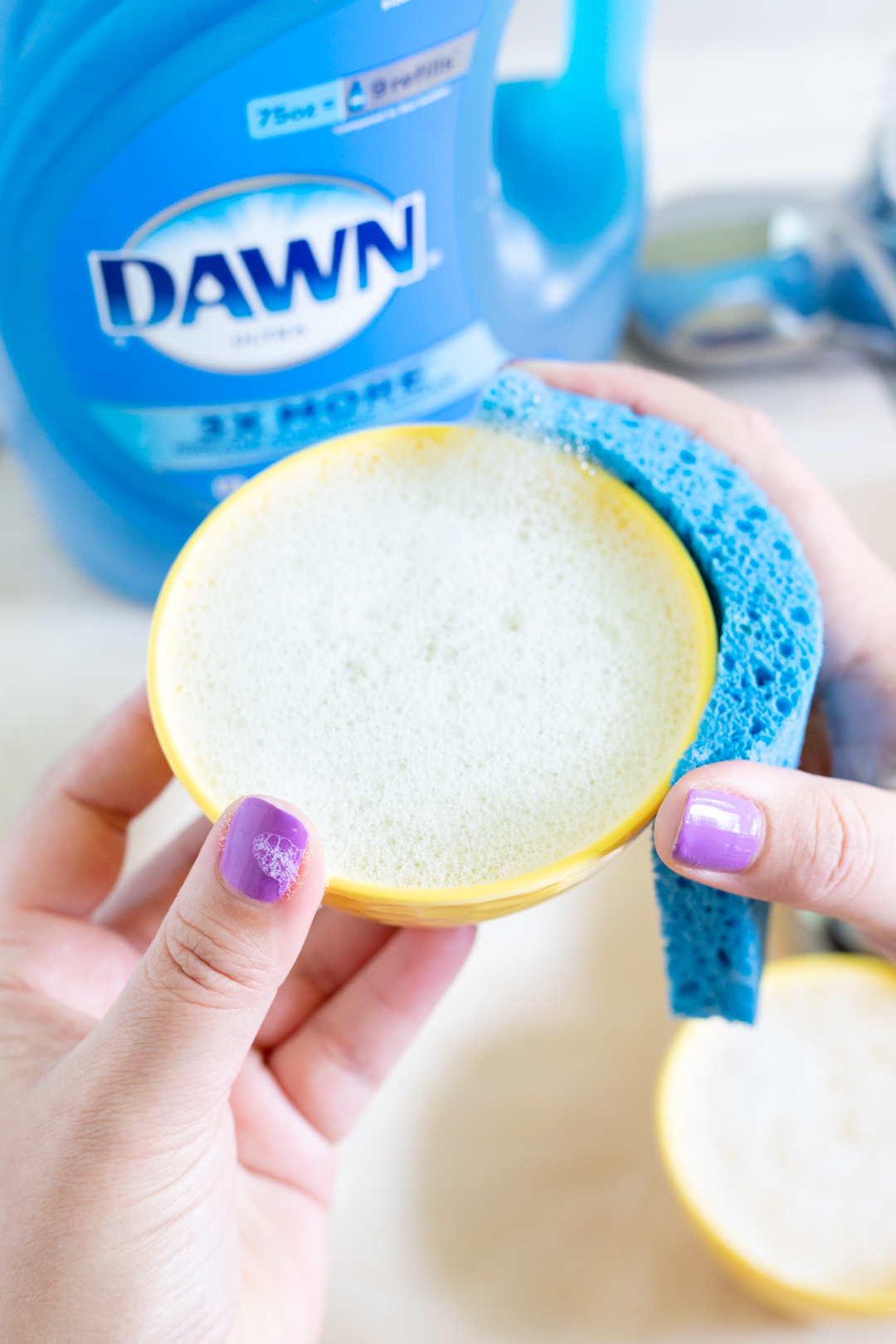 Keep it simple, keep it fun. Keep stocked up on your favorite P&G supplies at your local Walmart.
Party on my friends!