This is a sponsored post as a part of my Cool Food Panel participation with the National Frozen and Refrigerated Foods Association (NFRA), all opinions are my own.
Totchos, anyone? We are in that time of year where the major holidays are over, and everyone is falling into a routine for the new year. Personally, I like to keep the hosting momentum going to make things fun. I use this time to try new and unique ways to serve guests and give them more reasons to visit after the holidays are over. You may have noticed that I'm a BIG fan of the food bar setup. Creating a tasty bar is ideal so everyone chooses EXACTLY what they want and which toppings they'd like to use. How could you go wrong? It's all too right.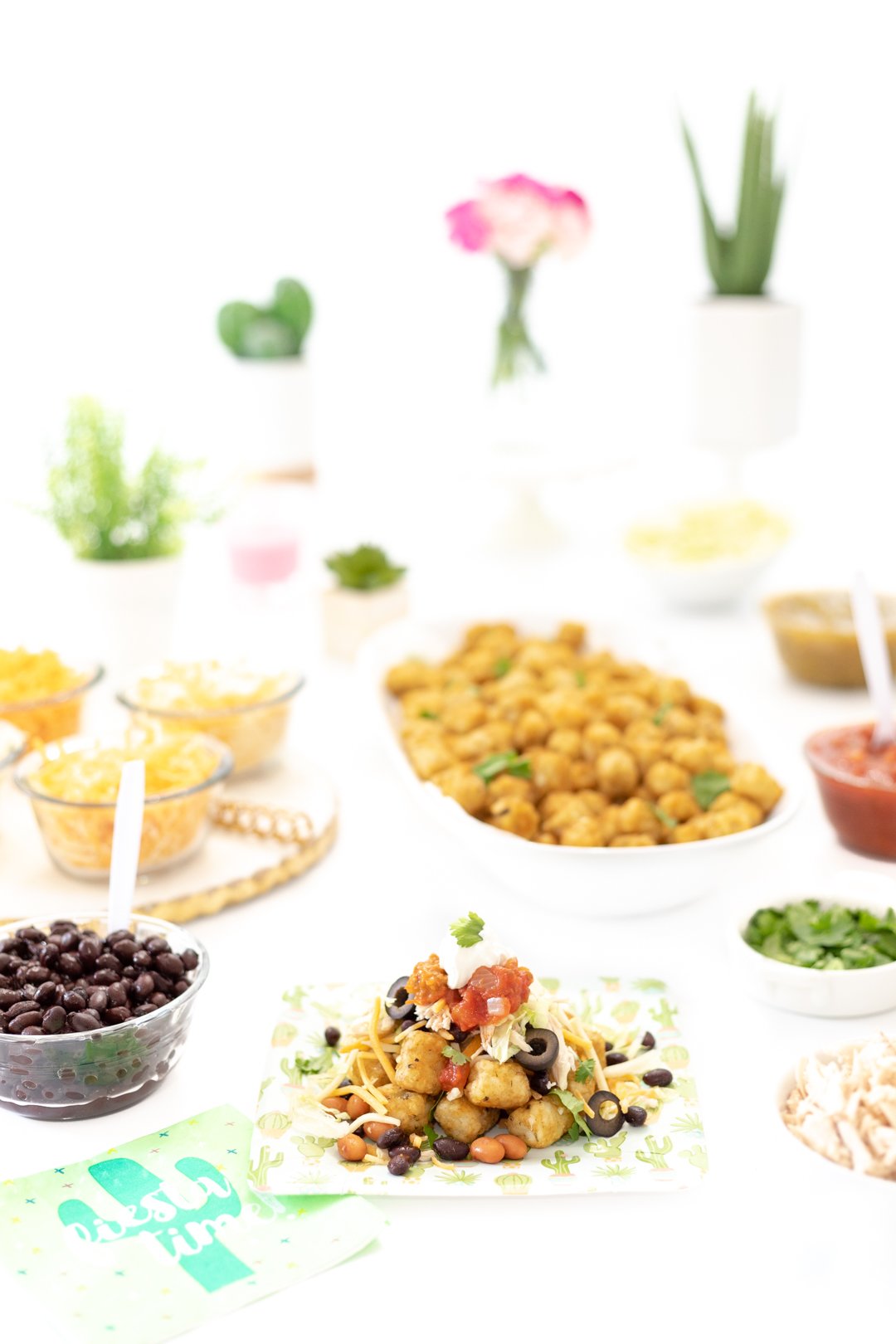 My latest go-to snack bar that I'm just obsessed with is a totchos bar. It transforms this iconic appetizer into a new creation that will impress your family and friends. Did I lose you? Let me explain. Trust me; you will soon find any excuse to create a totchos bar! Game day, Sunday or Monday Funday, Movie Night and really any night!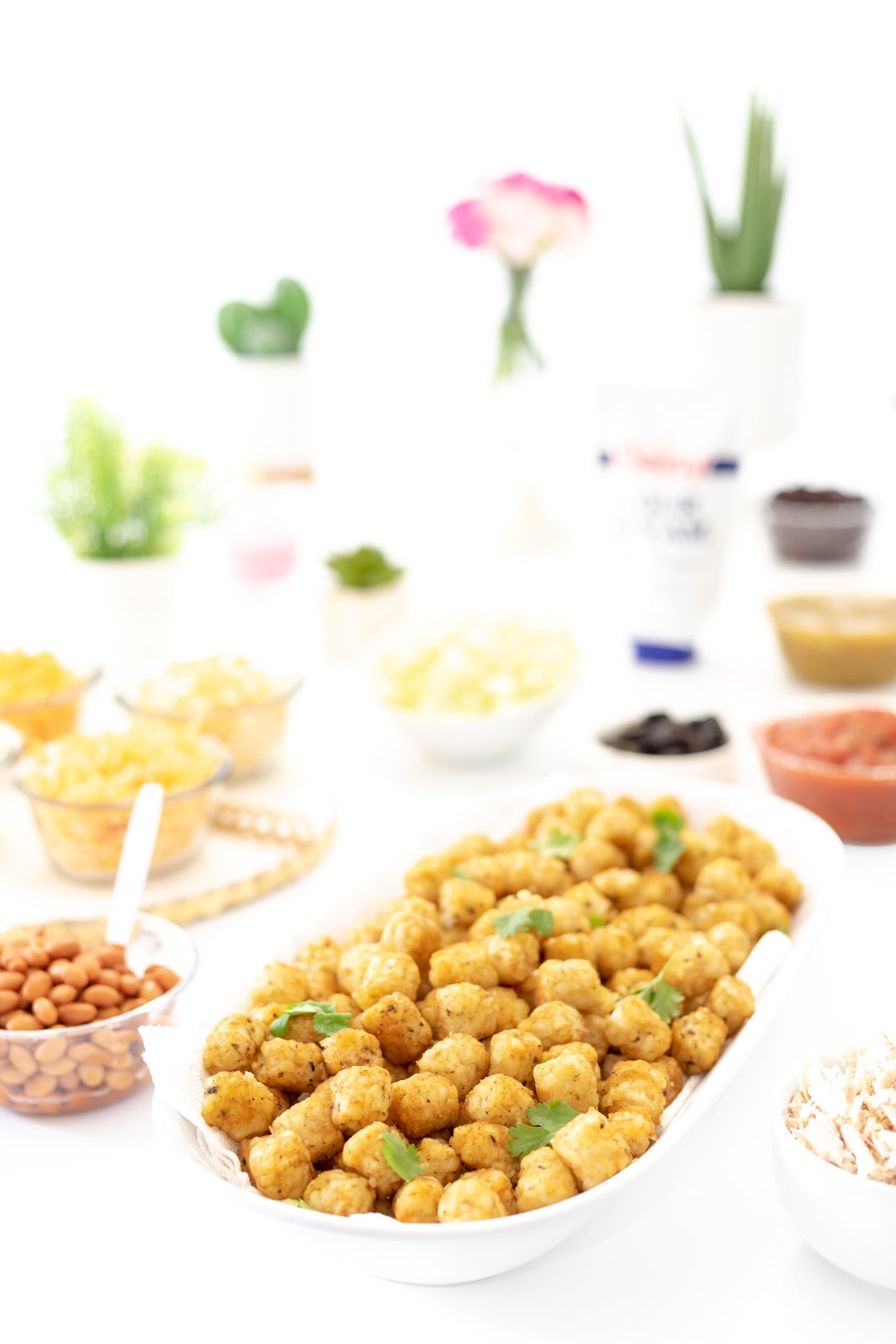 WHAT ARE TOTCHOS?
Simply put, totchos are nachos made with potato tots. You can also think of it as a potato puff bar with all of your favorite nacho toppings. Is that not the cutest idea ever? So far, the idea of totchos has taken the world by storm. Now it's time to create your own right at home. After trying Alexia Crispy Seasoned Potato Puffs with Roasted Garlic and Cracked Black Pepper, I knew they'd be a true totchos win!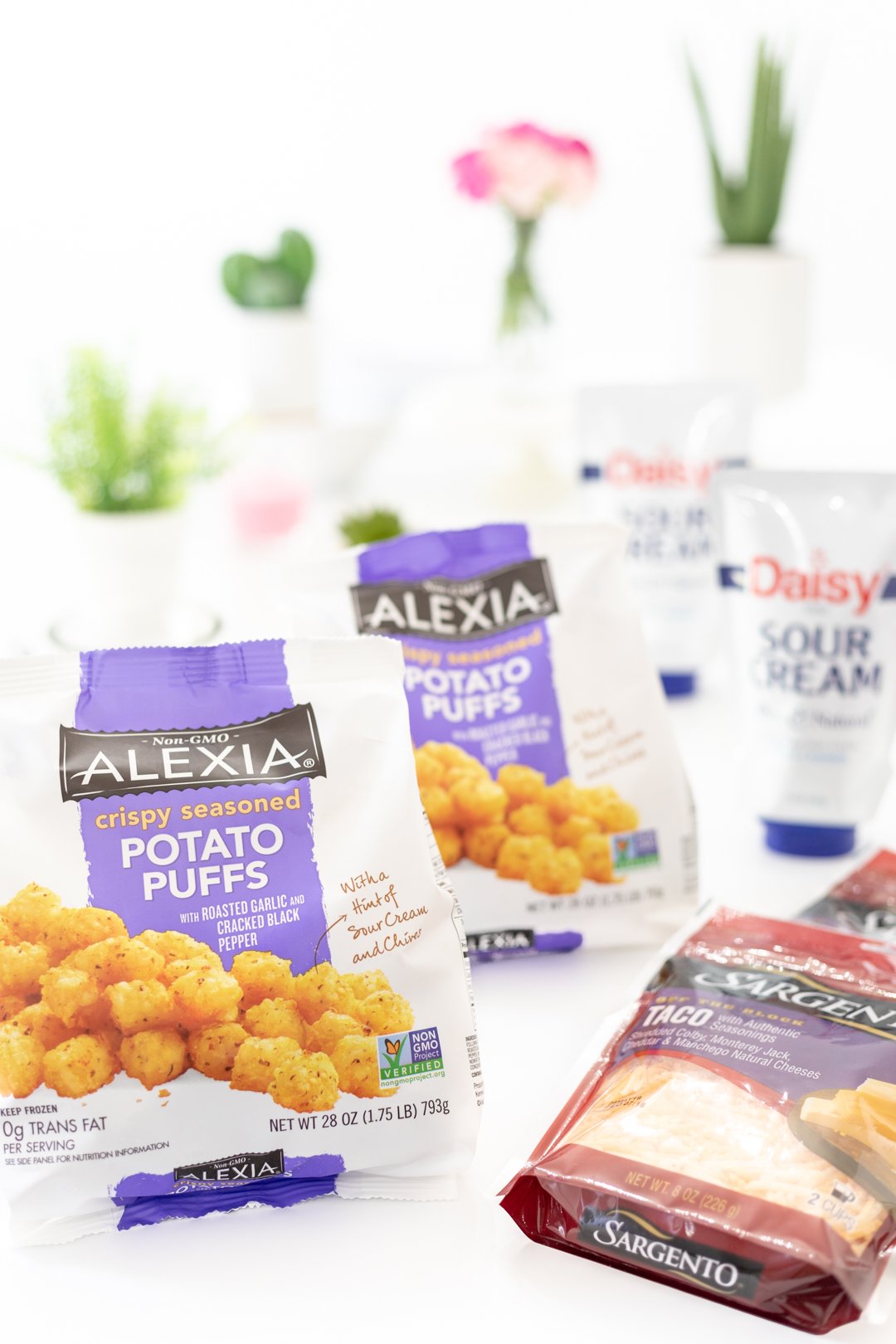 One of the things I love about this unbelievably delicious foodie idea is that you can stay stocked up on all of these ingredients and have them on hand anytime you're expecting guests or simply want to have a fun night in. It's the very reason that I love relying on frozen and refrigerated products from my local grocer. That leads me to the next key ingredient: cheese. Sargento had all the cheese varieties I needed for my food bar. I made sure to include a variety to pick from including 4 Cheese Mexican, Taco, Mozzarella and Extra Sharp Cheddar. Anyone else just get really hungry?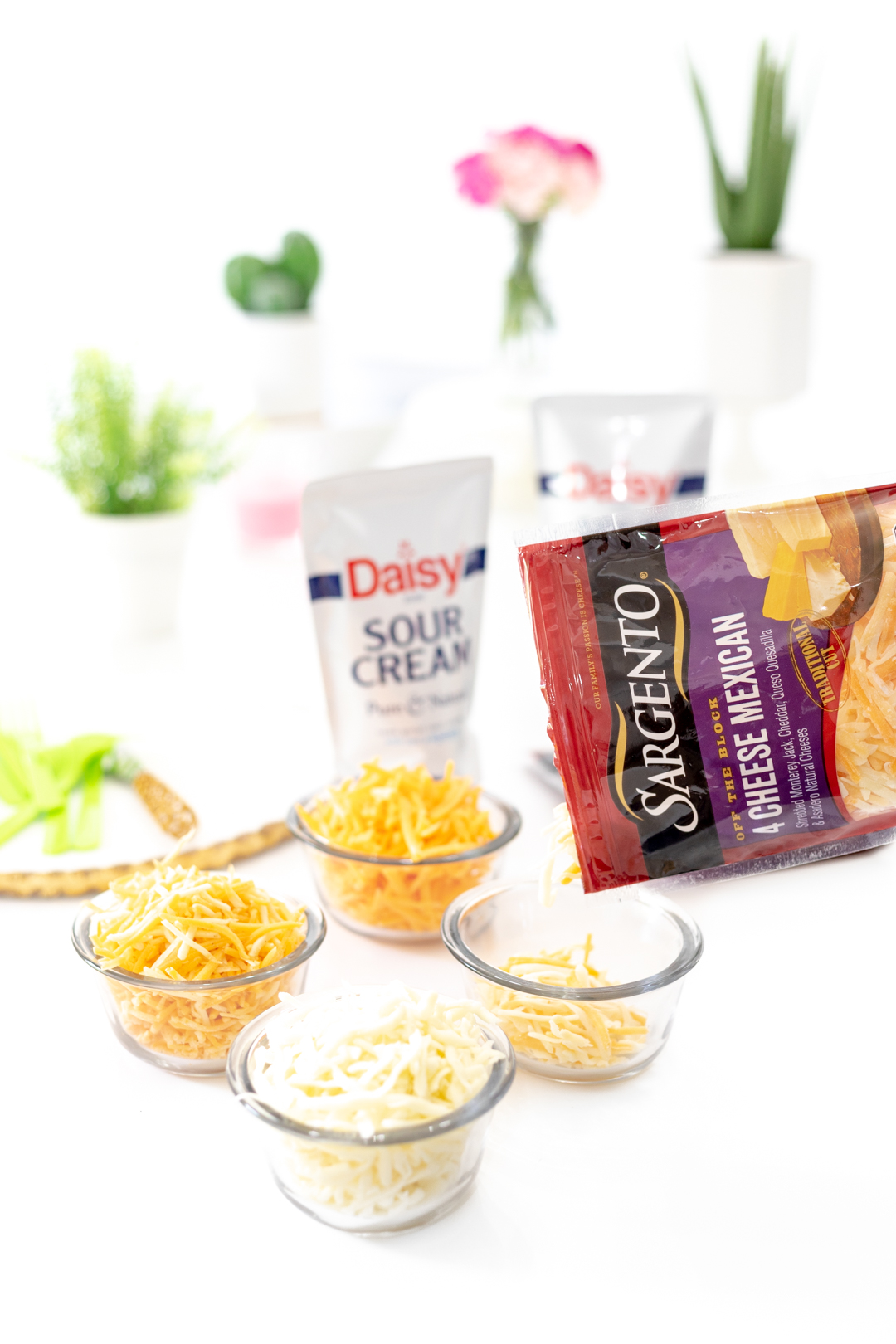 When you think of toppings for your own bar, consider what you would put on nachos or tacos and also how you would top potatoes in general. Experiment to find your scrumptiously ideal totchos creation! For some delish starter ideas, I'm sharing my list below:
WHAT YOU'LL NEED FOR THE TOTCHOS BAR
Toppings of Your Choice:
Sargento shredded cheese – a variety to choose from
Shredded Chicken or Chicken Chunks
Seasoned Ground Beef or Chili
Bacon, chopped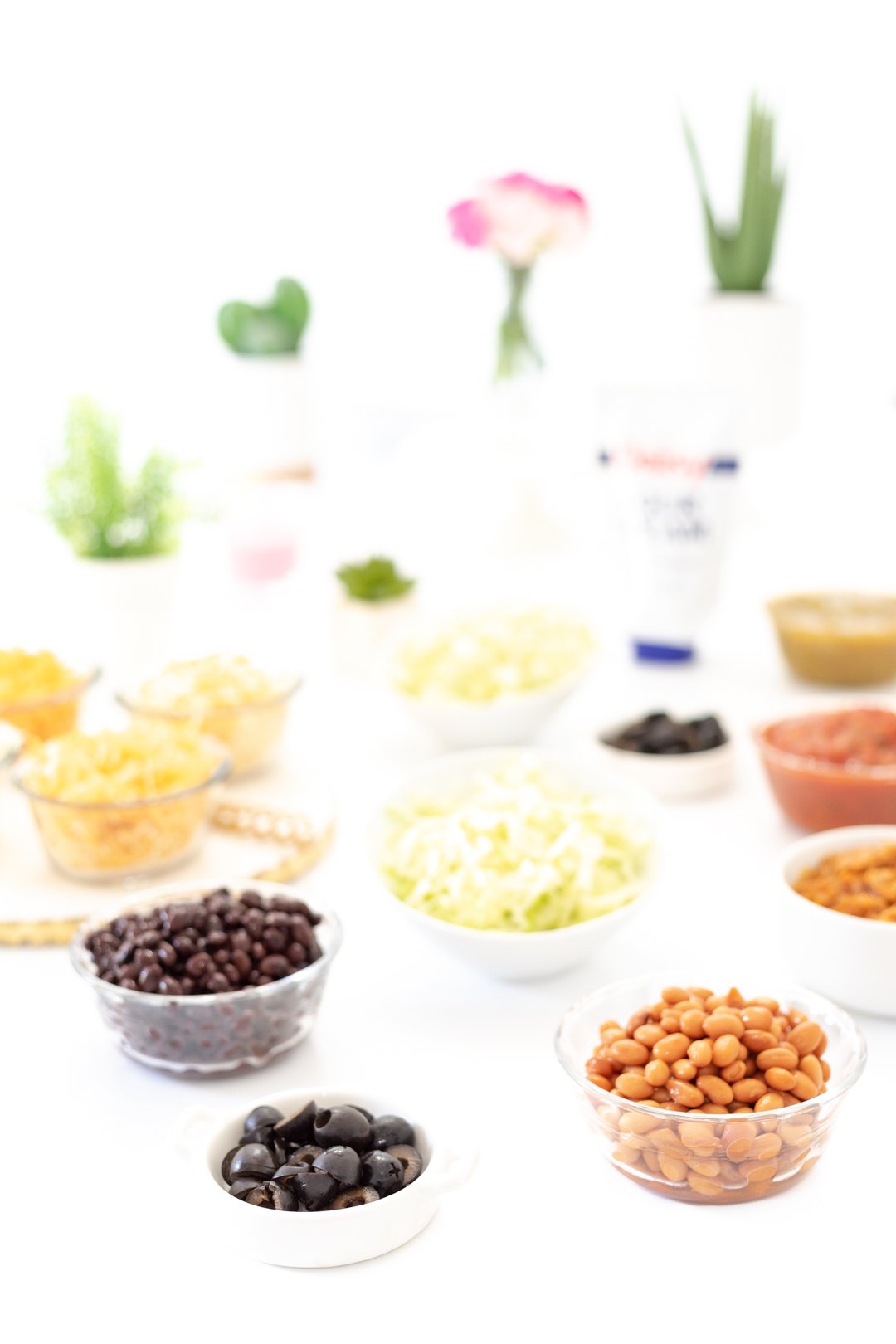 Beans – a variety to choose from
Salsa – a variety of flavors and heat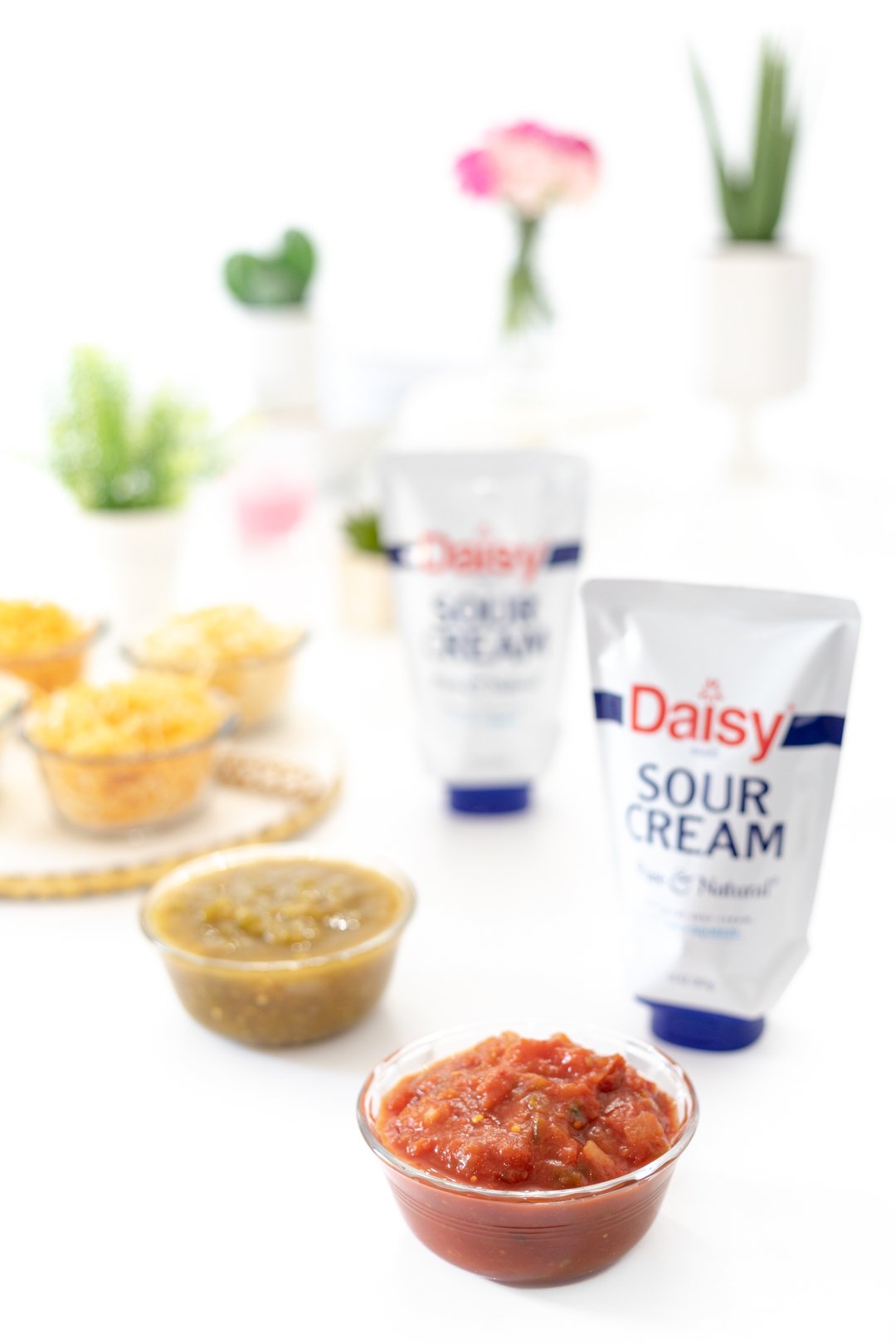 Guacamole
Shredded Lettuce
Red Onions, chopped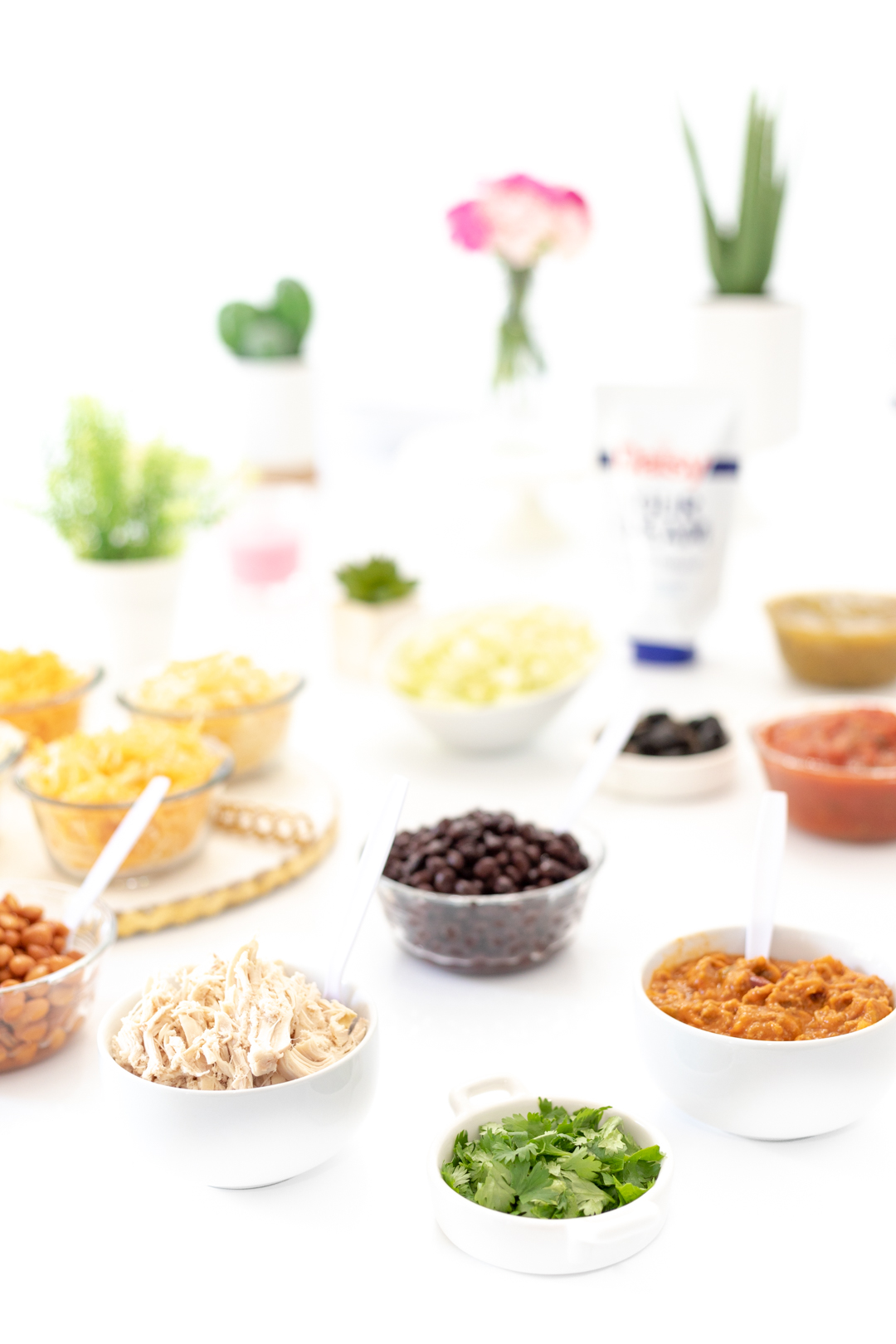 Black Olives, sliced
Jalapenos, sliced
Green Onions, chopped
Cilantro
You decide on your toppings, the rest is simple. Just bake up enough Alexia Potato Puffs to feed your crowd and set out all of the topping options. Then, your job is done.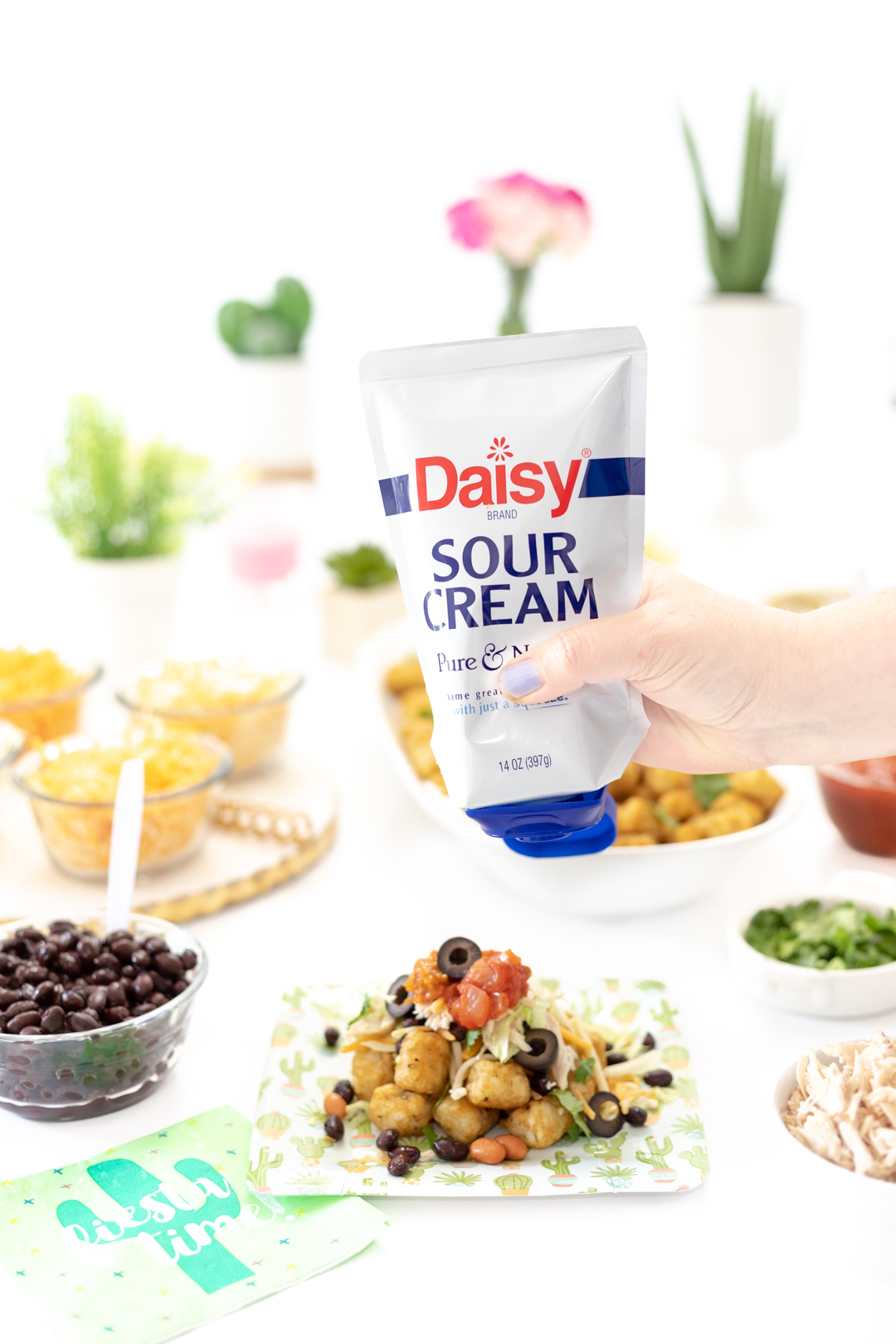 I hope you enjoy these totchos ideas as much as I do!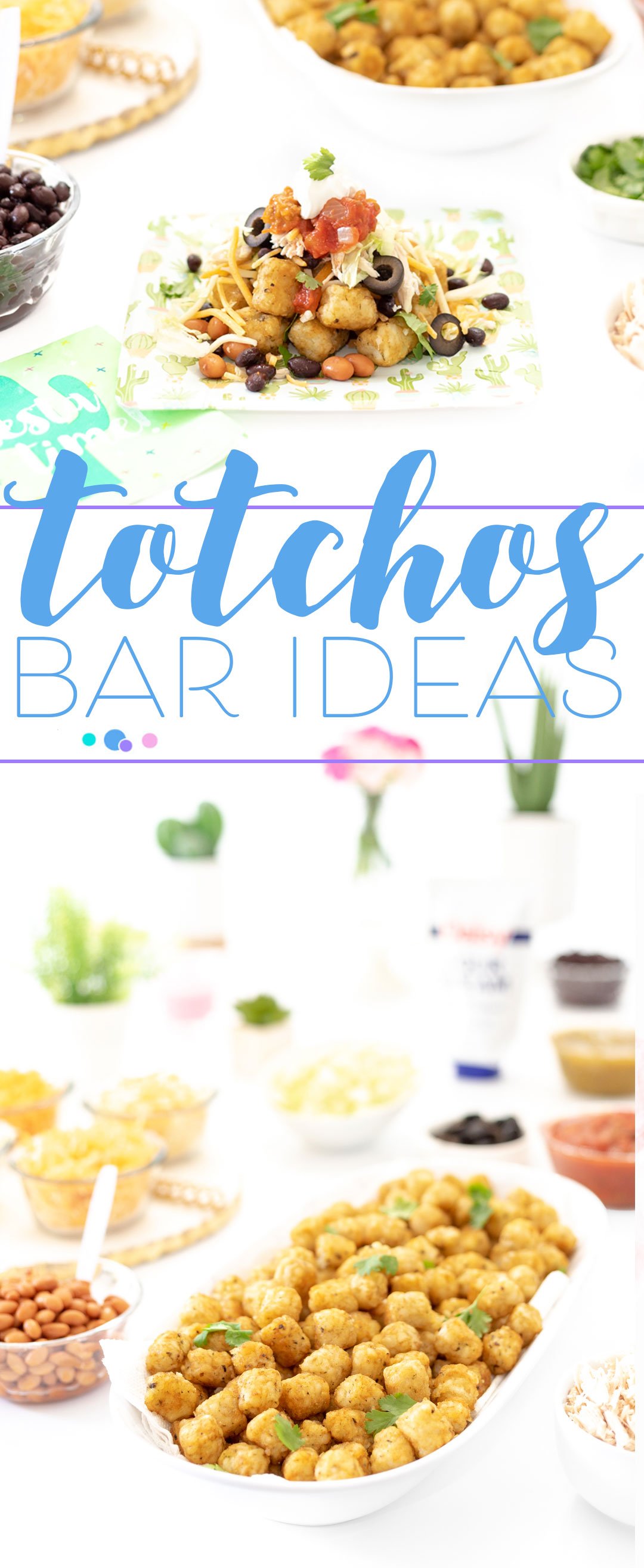 Visit Easy Home Meals for even more great recipes and check out Alexia, Daisy Brand, and Sargento's websites to find more tasty products to stock your fridge and freezer with in 2019.
MORE FOOD BAR IDEAS
Yummy sandwich bar ideas that will easily feed a crowd.
Snack Bar that is perfect for game day.