Just in time for summer, a wonderful new show for the littles just launched on NBC's Universal Kids to watch. It's SO sweet and precious, I fell in love with it instantly. Introducing Moon and Me, the sweetest preschool TV series from the co-creator of Teletubbies! To celebrate this sweet show, I put together some star-themed party ideas to share! This is a sponsored post about Moon & Me, all opinions are my own.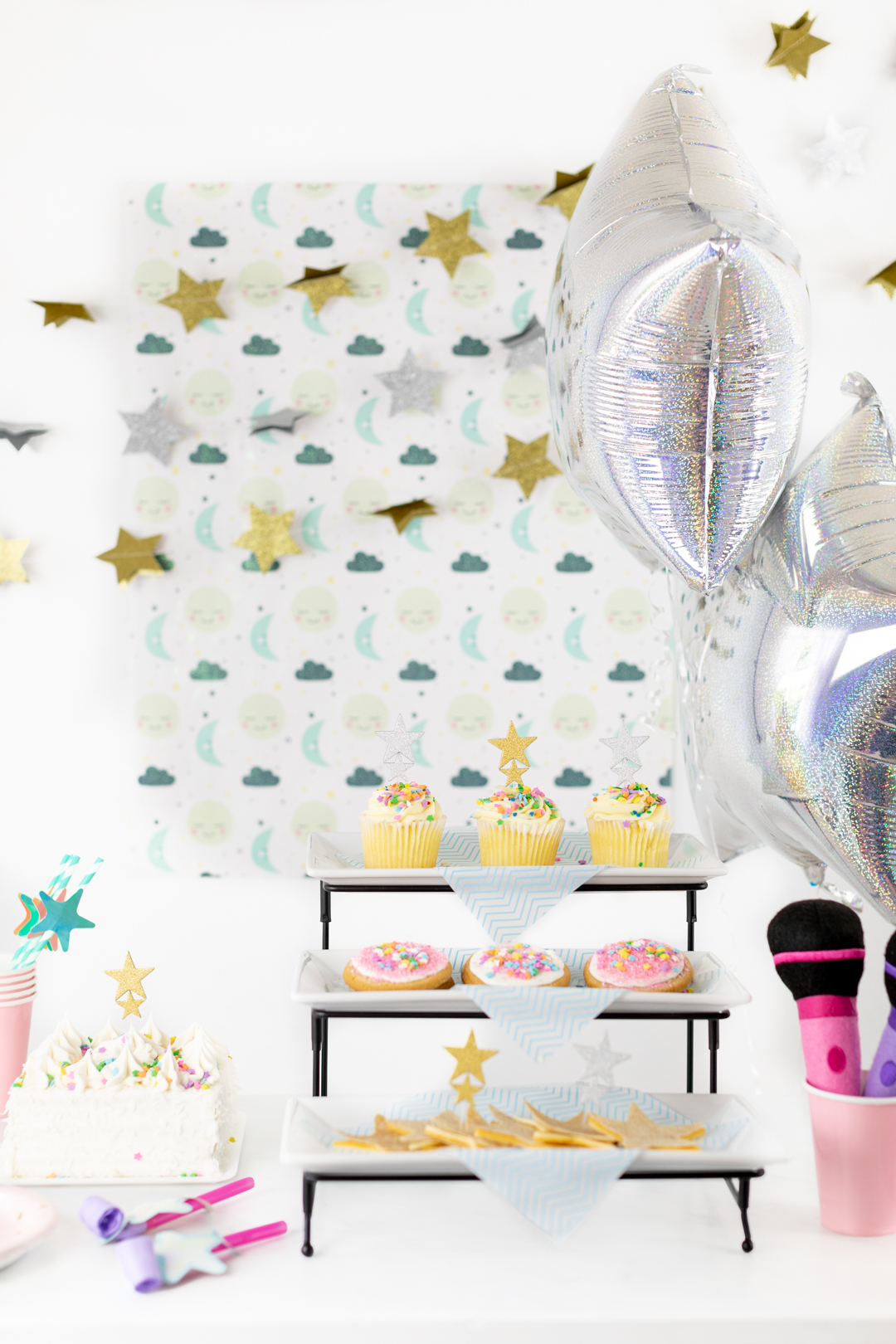 From sweet notions to the cutest sounds, kids are going to be intrigued instantly with Moon and Me. Whimsical is the perfect way to describe this unique show. The imagination-inspiring stories take place at night inside of a preschool child's toy-house. Once the young child closes her toy house for the night and the moonlight shines, Pepi Nana comes alive. Let me show you some simple ways to put together a star themed party for kids and I'll share more fun tidbits about the show.
EASY STAR PARTY IDEAS
One of the symbols you will see most across the show are stars. Once Pepi Nana is awakened in the night, she writes a letter to the moon and ask it to come to tea & a story. In return, Moon Baby comes for a magical visit and they start the night's adventure. Moon Baby's magical kalimba awakens the rest of the toy-house friends to start the the night's adventure. Let me share some of these easy star party ideas to get your started.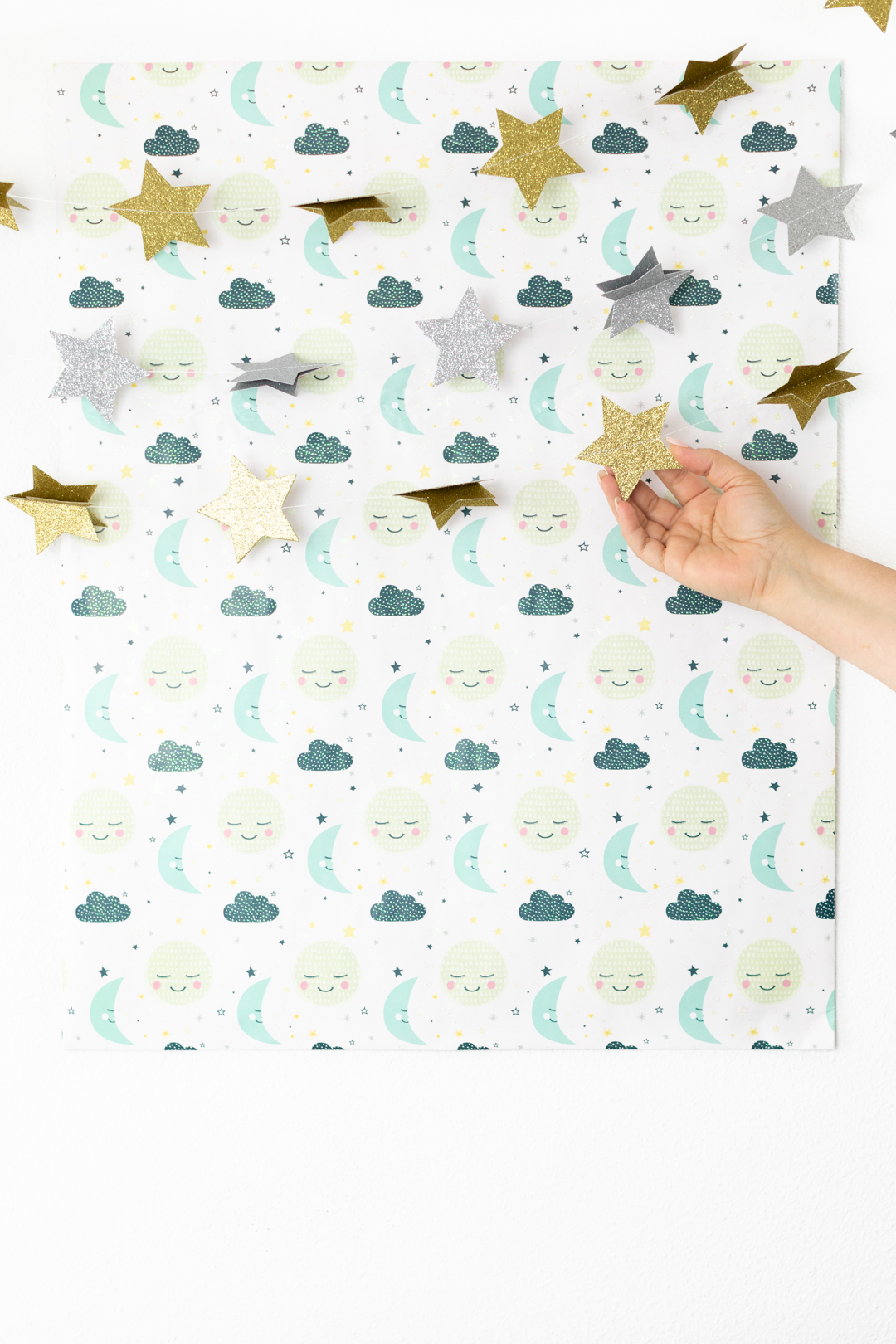 STAR PARTY BACKDROP
For a lovely but simple party table backdrop, this star themed idea is perfect. Here's what you need:
Moon or Star themed Gift Wrap
Poster Board or Cardboard Panel
Star Banner
Tape
Wrap the poster board or cardboard with the gift wrap and secure with tape. Then, tape the board onto the wall behind the party table and position where you want it. Then, hang the star banner across the board. Such an easy idea that is quick to make but looks really pretty and effective for creating a star party table. It's also a really cost-effective party decorating option. For an added pop, add some star shaped balloons to decorate with, too.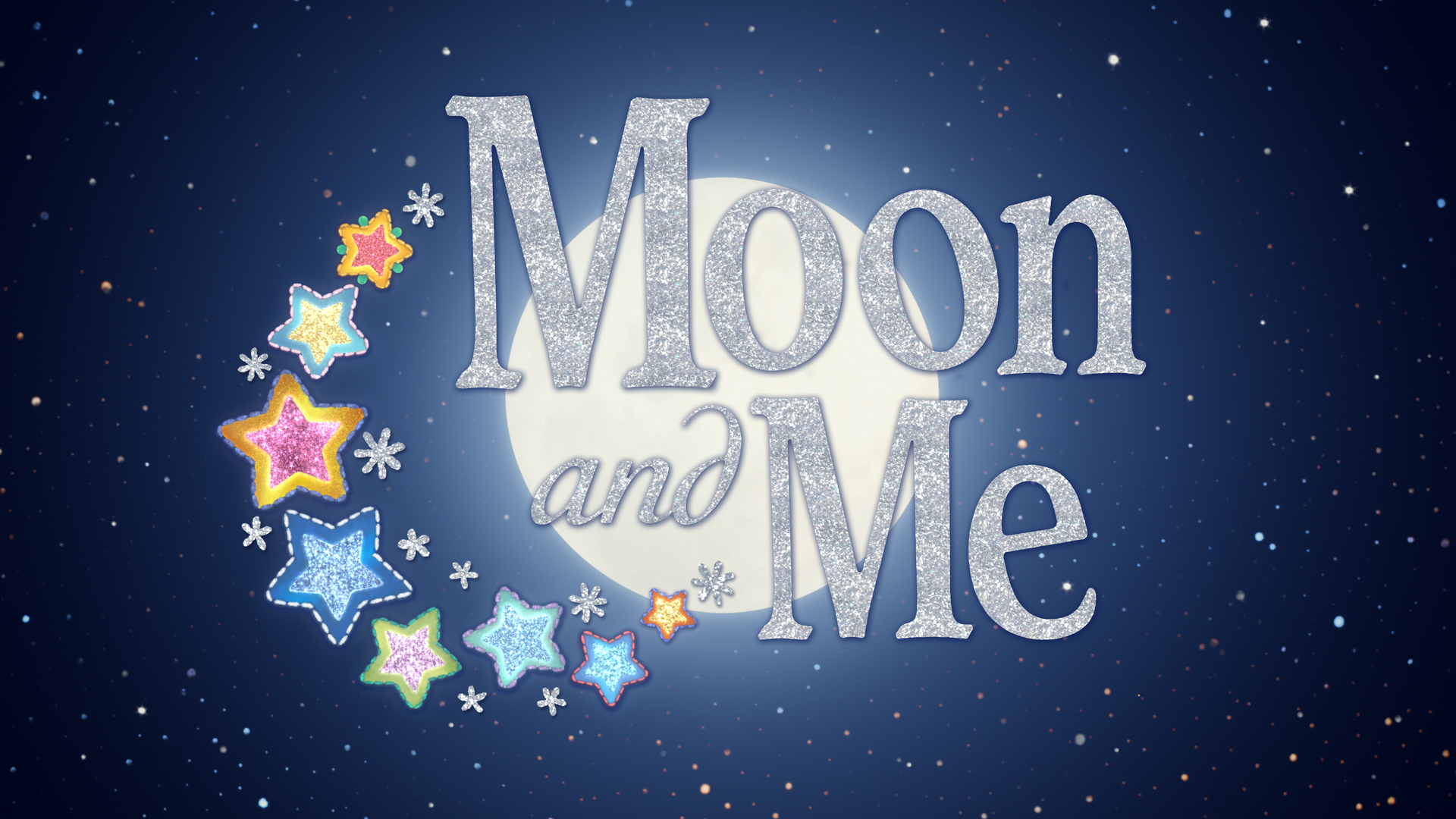 STAR PARTY FOODS
Star shaped foods will make a fun addition to this party celebration. To make a cake if you are celebrating a star studded birthday party, start by using a simple store-bought cake. I recently became obsessed with buying the ones from the freezer section to decorate and make my own. They are super cost-effective and usually ring in at $5 or less here. Total score.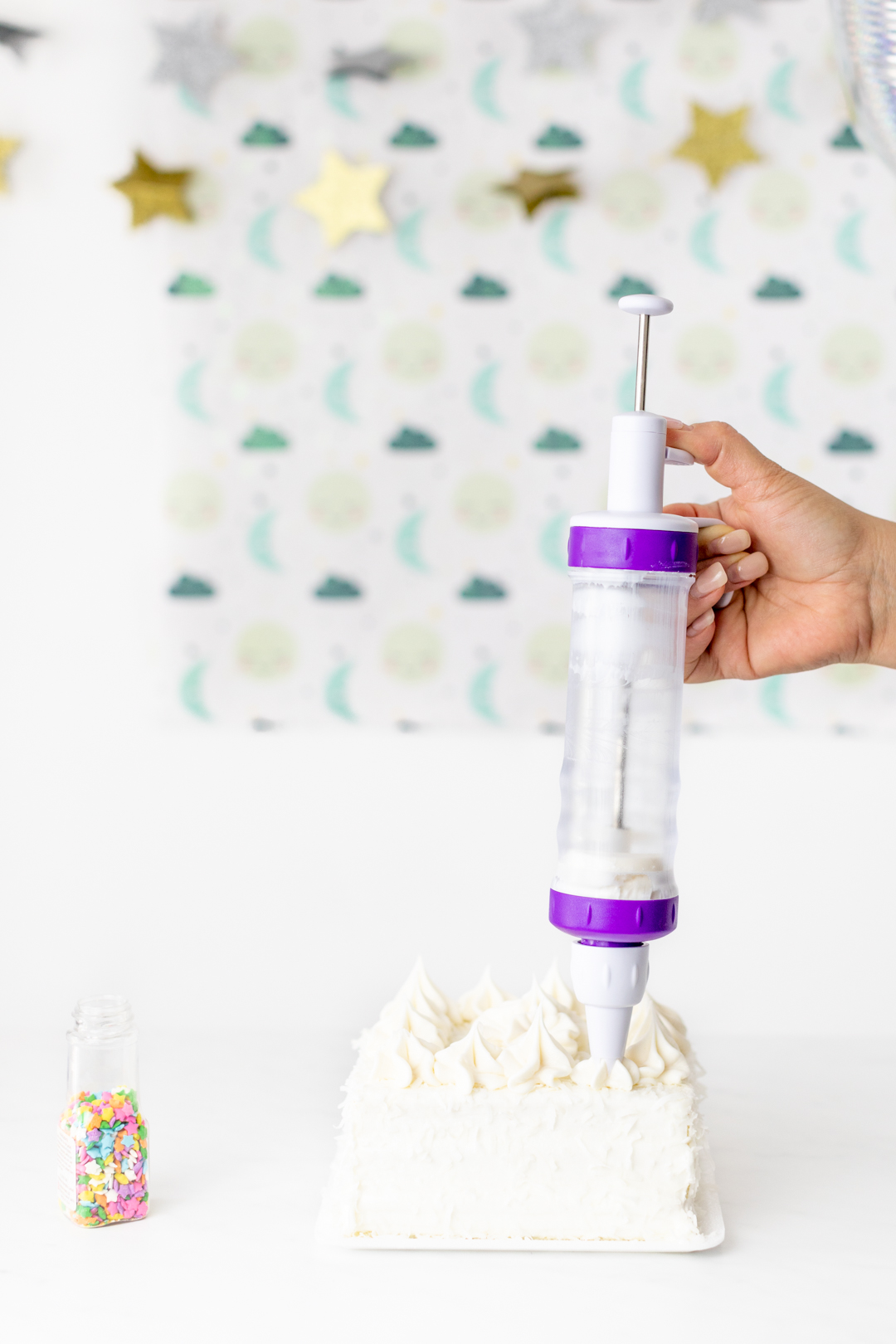 To dress it up and give it a star-themed makeover I added extra frosting with a star-tip. Then, I sprinkled star sprinkles generously over the entire cake. Easy, peasy.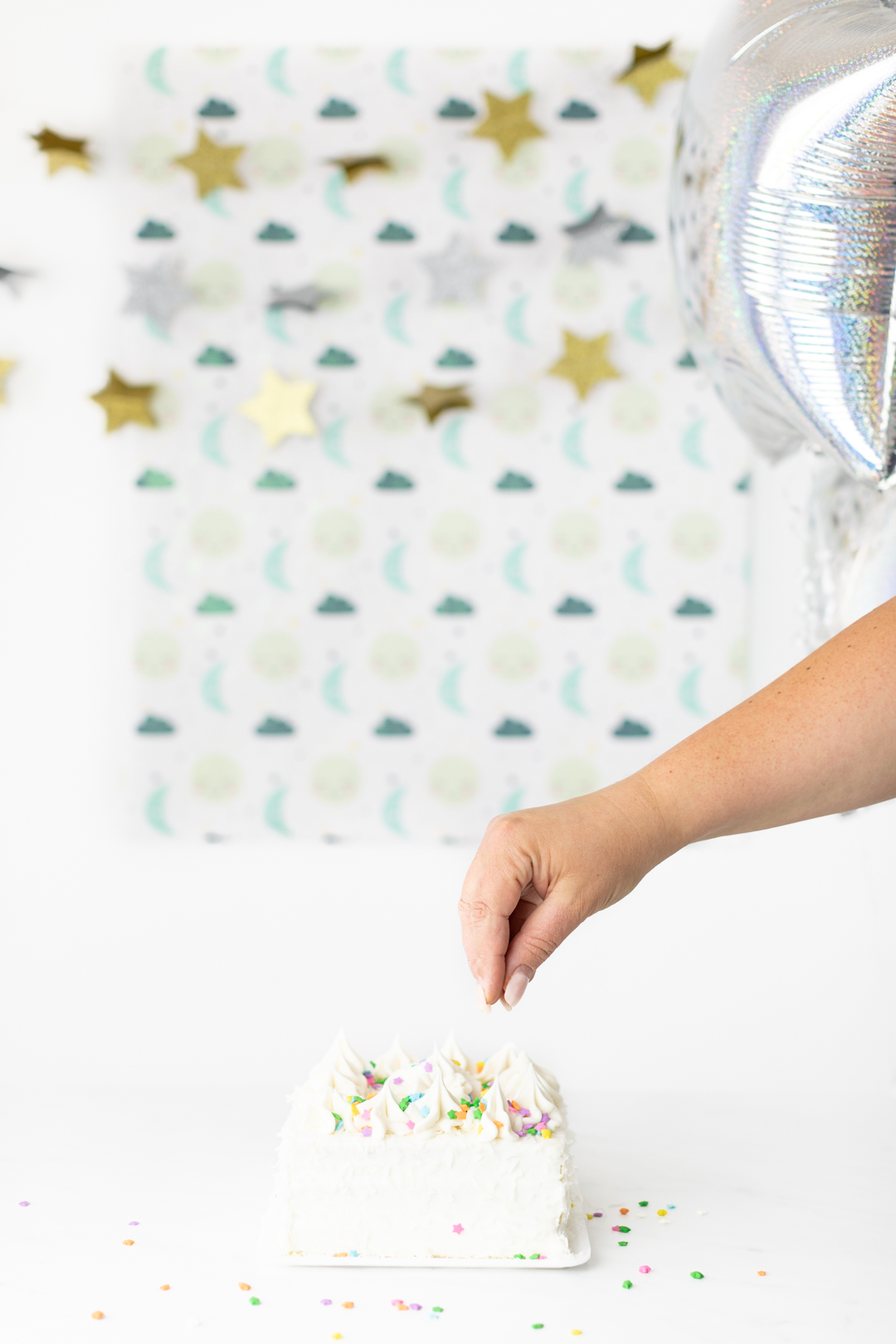 Then to make star-themed cupcakes, I used the same star sprinkles over store-bought cupcakes. For a final beautiful touch, I added star shaped cupcake toppers.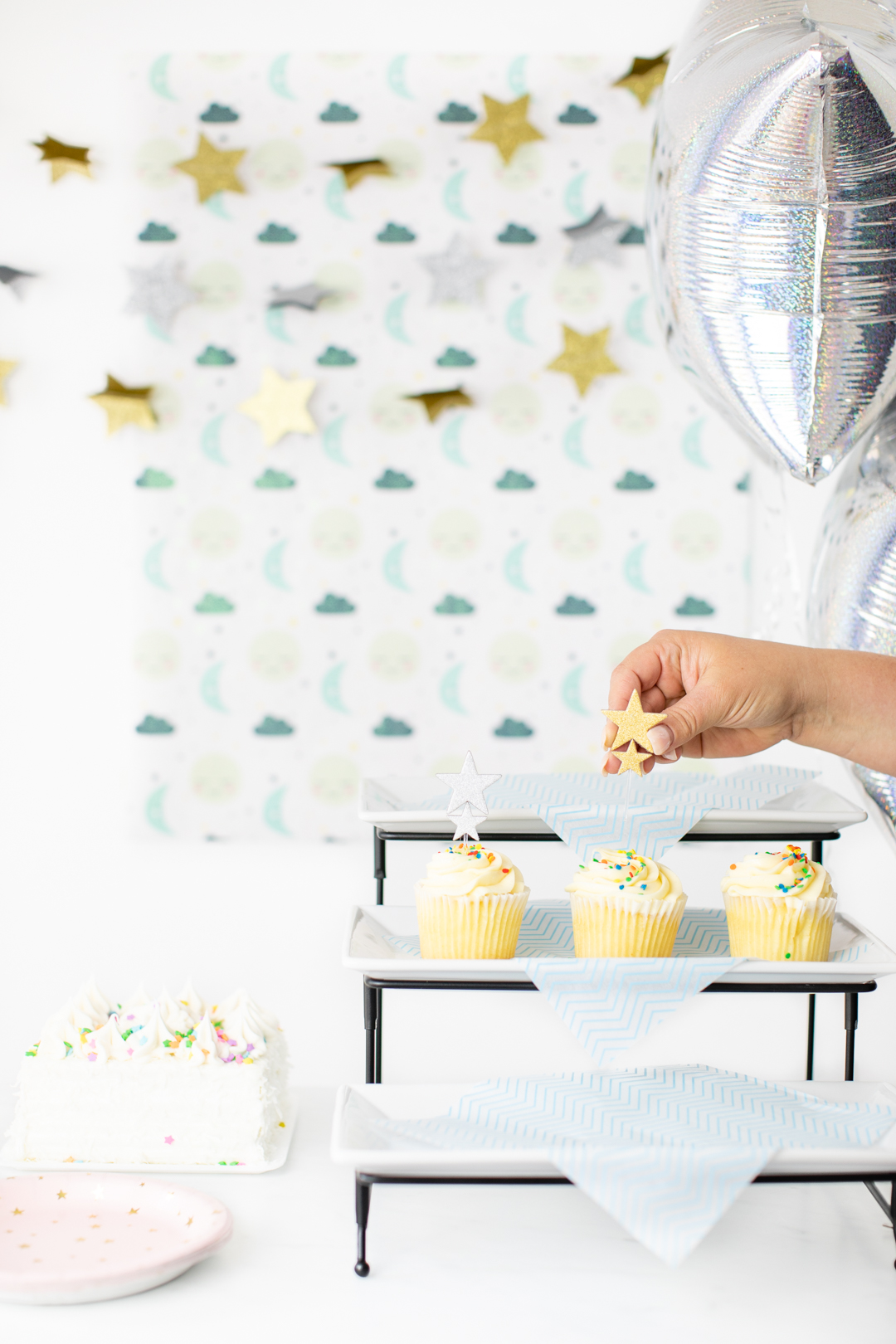 I love how they came out.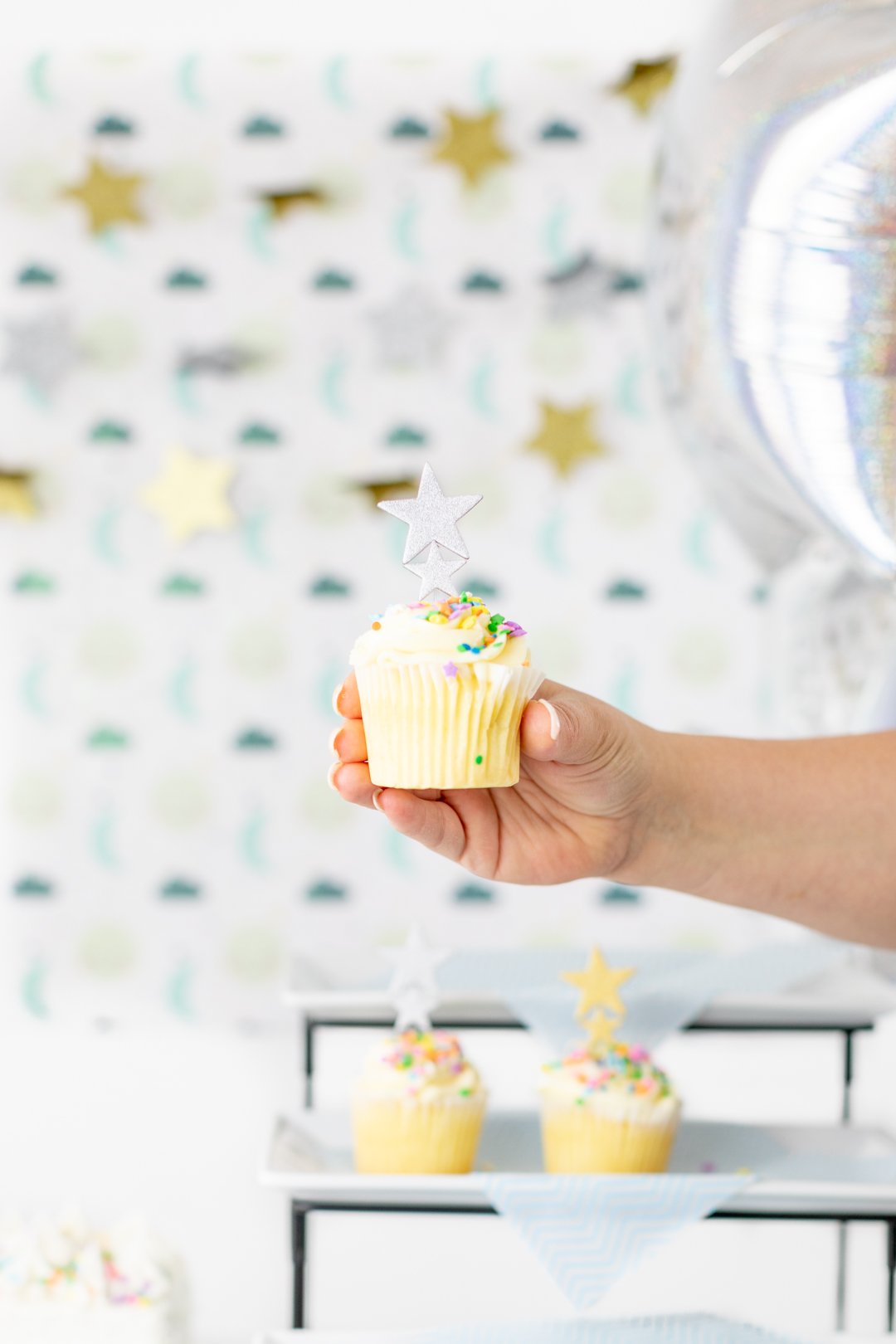 STAR THEMED FOODS WITH A COOKIE CUTTER
You can make SO many easy foods with a star-shaped cookie cutter. I thought I would add a few of my favorites to help you brainstorm for your own party. Here are my easy ideas:
Star-Shaped Sandwiches
Star-Shaped Cheese
Star-Shaped Fruits (Watermelon, Cantaloupes, Melons.)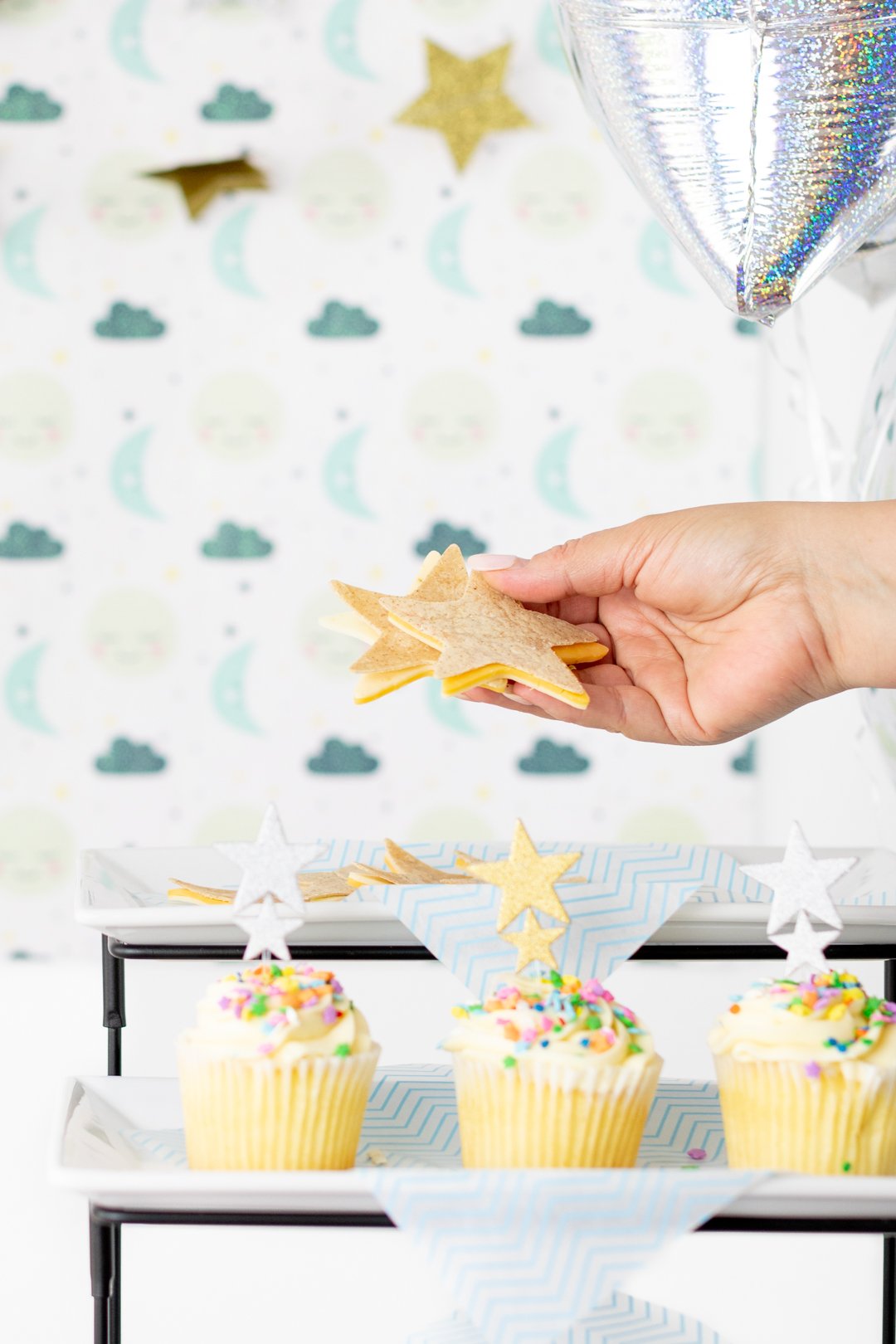 Star-Shaped Vegetables (Cucumbers, etc.)
Star-Shaped Cookies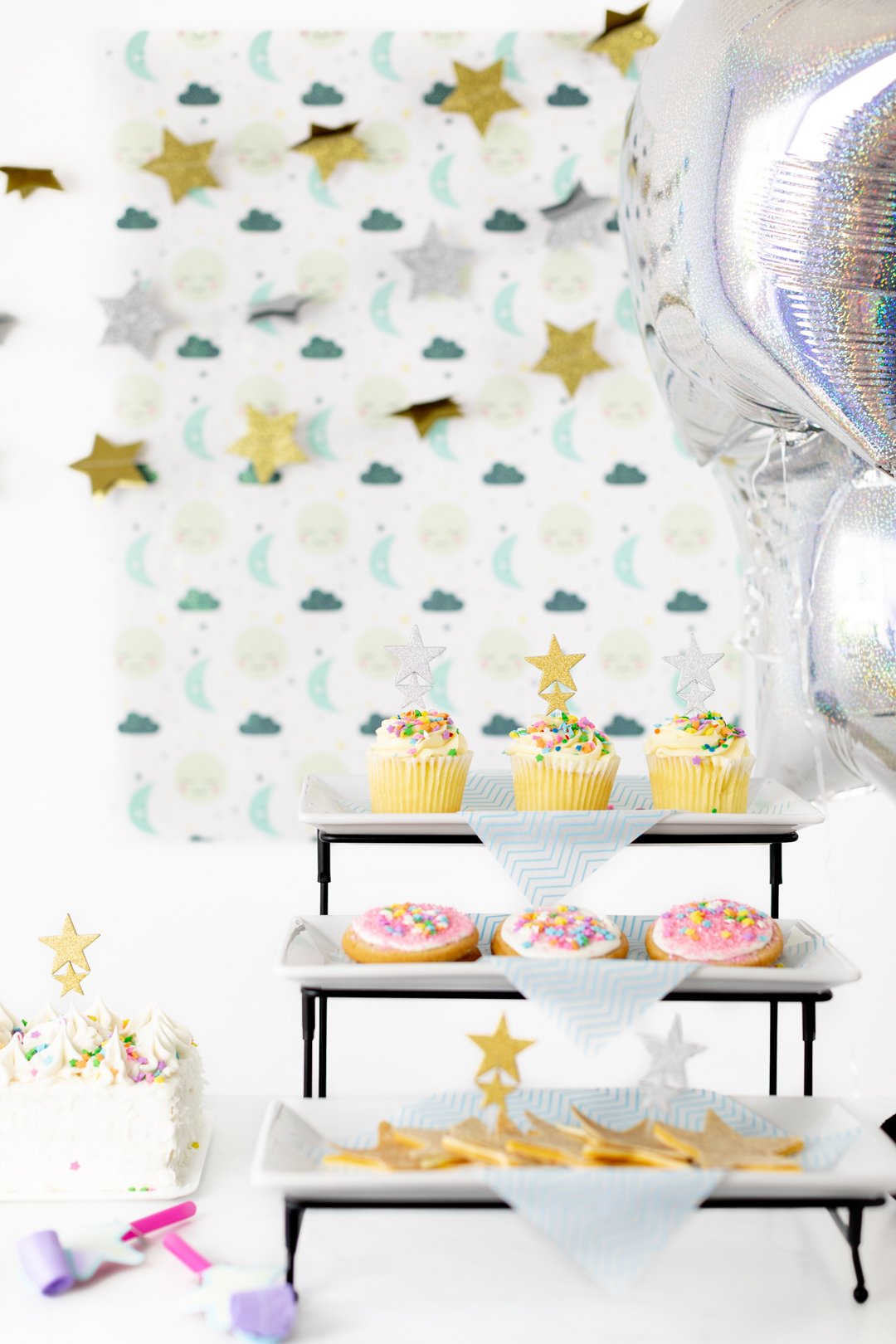 I hope that gives you some great ideas to start your celebration with!
For a special final touch for your party, consider adding star stickers to your invitations. I found these adorable shiny and glittery ones that are perfect for this! They look just like the letters Pepi Nana writes to the moon. 😉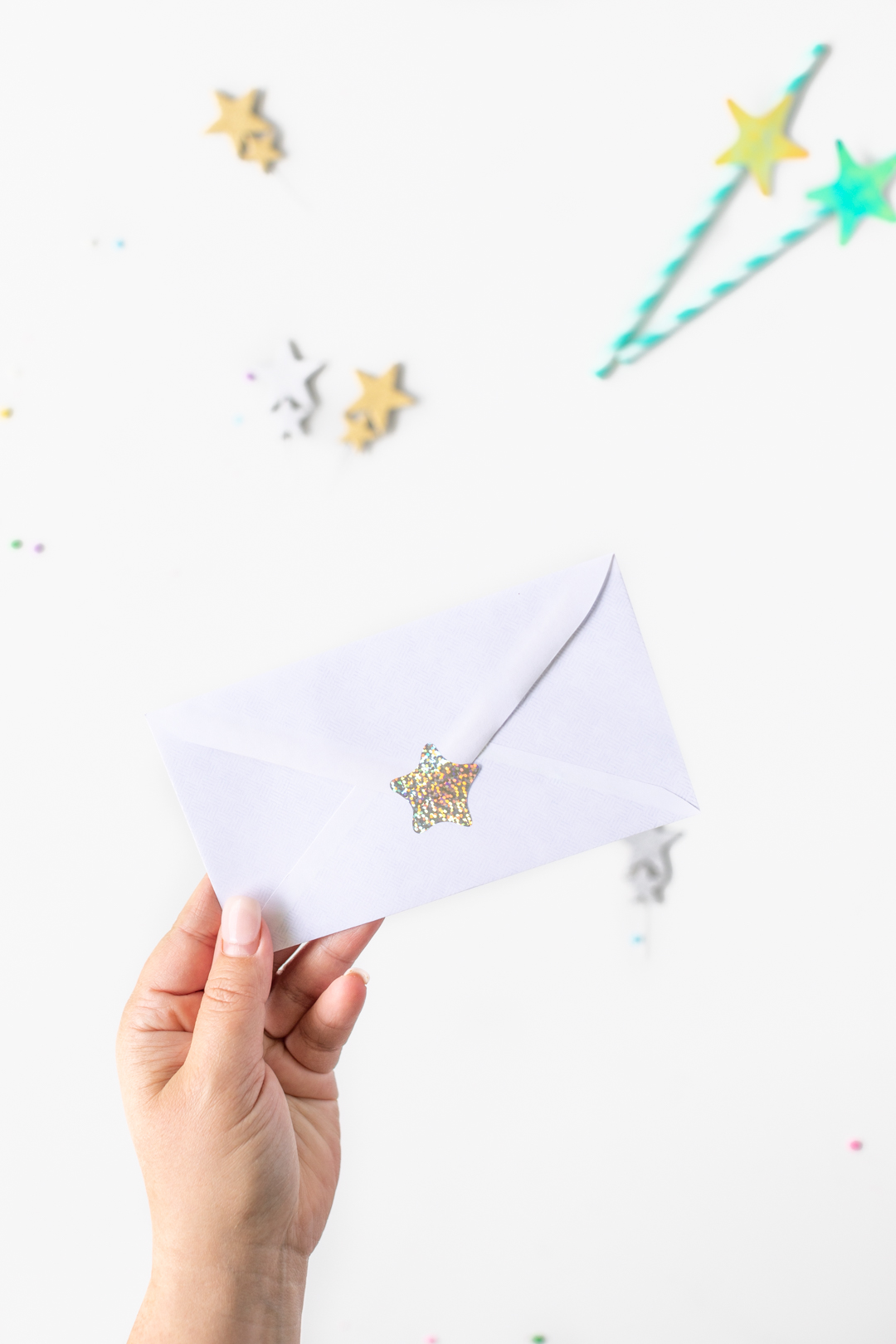 HOW TO THROW A PARTY FOR TODDLERS
Theming your party around shows made just for toddlers like Moon and Me is an easy place to start. Keep things simple and easy. Offering a small variety of basic themed foods will be helpful. Add easy entertainment with themed toys like instruments for kids so they can act out scenes from the show. Moon and Me also celebrates reading, writing, drawing and making! So set out art supplies for another fun option.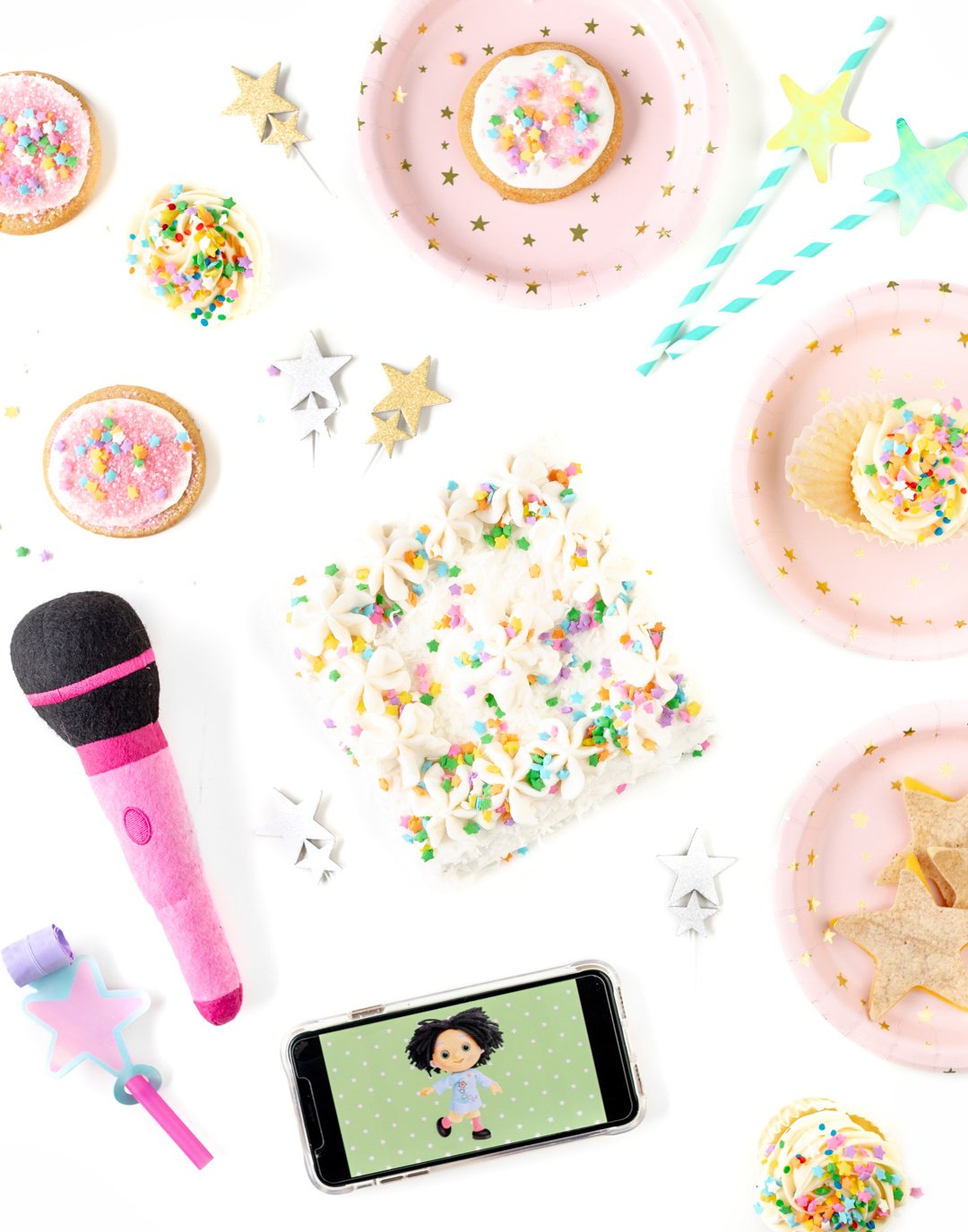 I hope that you enjoyed these cute Moon and Me inspired star themed party ideas.
Learn more about Moon and Me here. You won't want to miss this sweet show. The show is truly unique both technically and visually with it's combination of puppetry and stop-motion that brings it all to life!
Check out the the show's schedule to learn when you can tune in with your kiddos!
What else would you add to this star-themed party? Have you seen Moon and Me yet? Who is your favorite character?
EASY KID PARTY THEMES