This post has been sponsored by The Coca-Cola Company and Pringles. All thoughts and opinions are my own.
Summer, summer, summertime! I can hardly wait for all of the fun to be had. When it comes to enjoying the wonderful weather, your plans don't have to be overly complicated. An afternoon at the pool or right in the backyard can be just what you need to squeeze in some much-needed fun. Today I'm sharing how to elevate your summer party with these DIY Hydration Station ideas. With the help of vitaminwater® and more tasty options, your guests will stay refreshed all day long. That's what I call winning!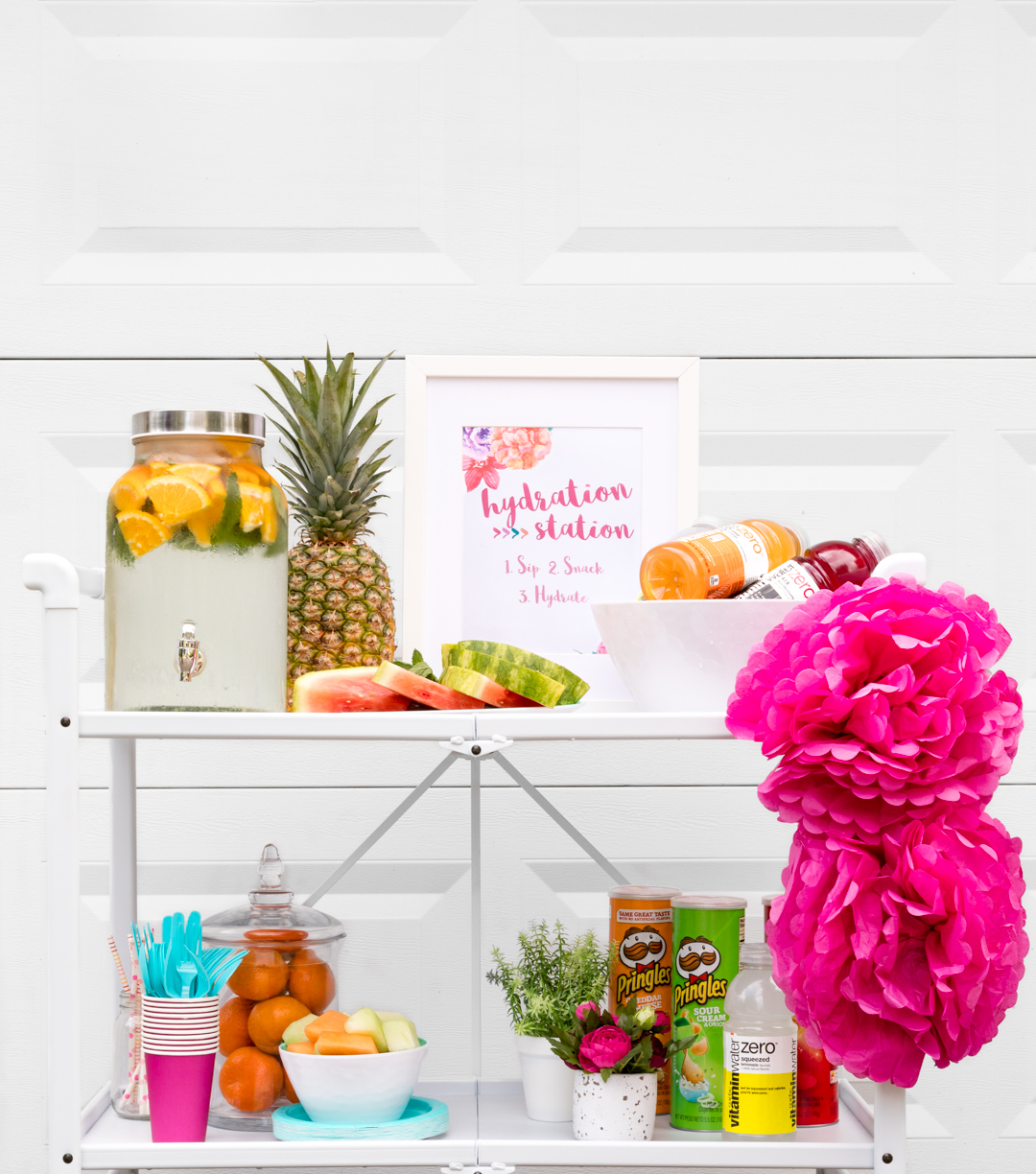 Stocking up on summer party essentials is easy with the help of club-sized packs and convenient shopping options at Sam's Club!
Hydration Station Ideas for Summer
With a hydration station that's well thought out and executed, summer festivities will start planning themselves. Well, almost. Let's chat about the snacks and beverages that will make your station a big hit with your parched company this season.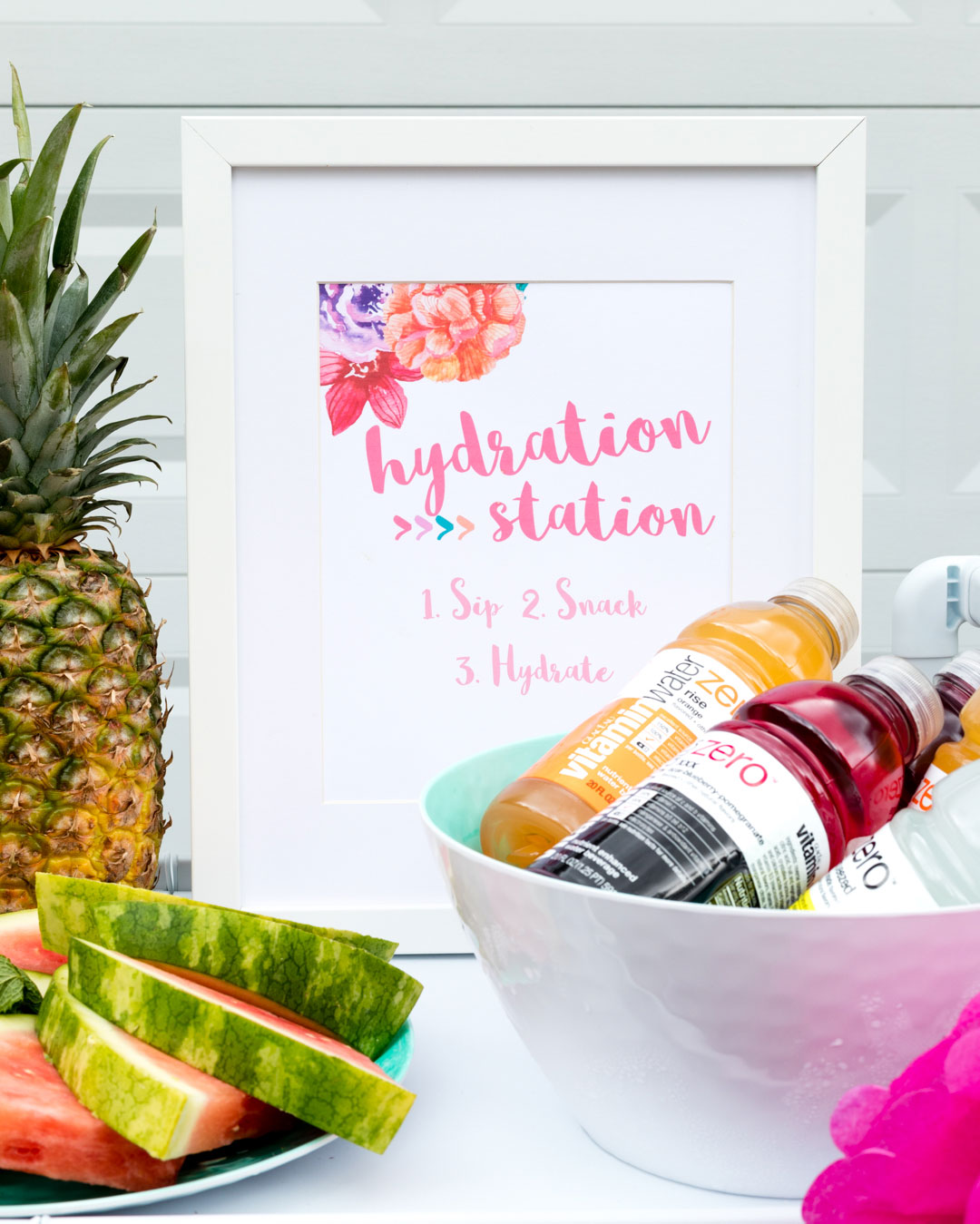 Hydration Station Printable (pdf) 1- per page
Hydration Station Drinks and Snacks
The most hydrating options are cold drinks and juicy fruit if you ask me. Luckily there are so many wonderful options to choose from. Let me share some of my favorite picks!
Single serve beverages. For buying single-serve bottles, you'll definitely want to head to Sam's Club. vitaminwater® makes an amazing choice when it comes to variety. Serving this nutrient enhanced water beverage is guaranteed to be a hit. Everyone can choose their favorite flavors.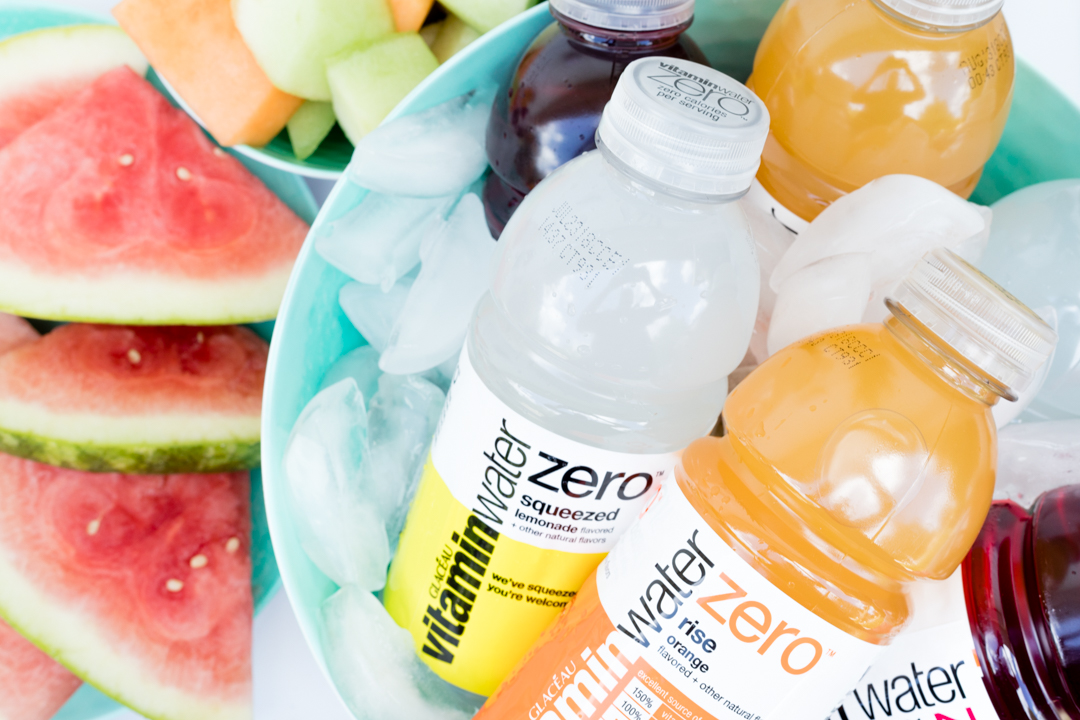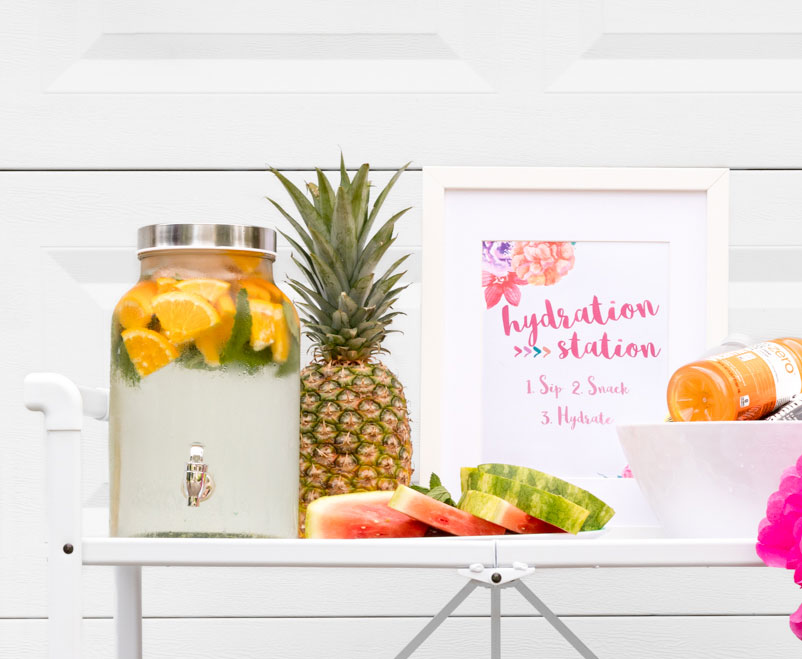 Water with fruit and/or herbs. For another must-have option, make sure to serve up water and make it extra fancy with fruit and herbs. I love the combo of sliced oranges and mint for a unique flair.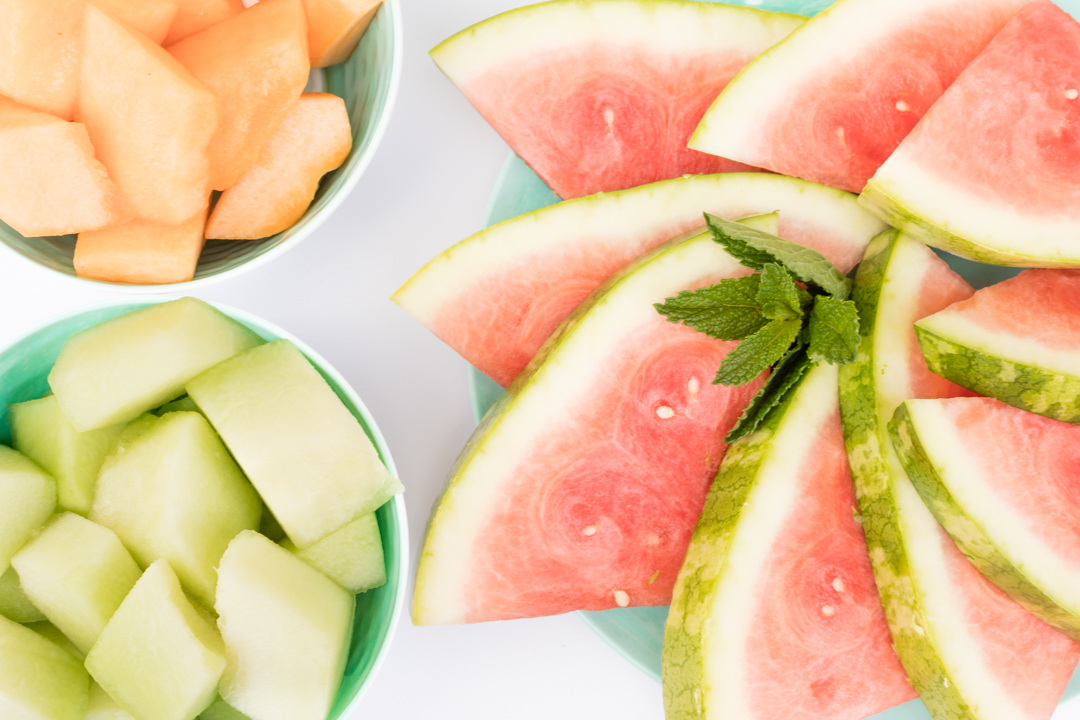 Fresh Fruit. Offering up a variety of fresh fruit will be a huge hit. For summer, I love the idea of offering a variety of melon from cantaloupe and honeydew to watermelon. I'm also a fan of what I call self-contained fruit like mandarin oranges and even grapes. Yum.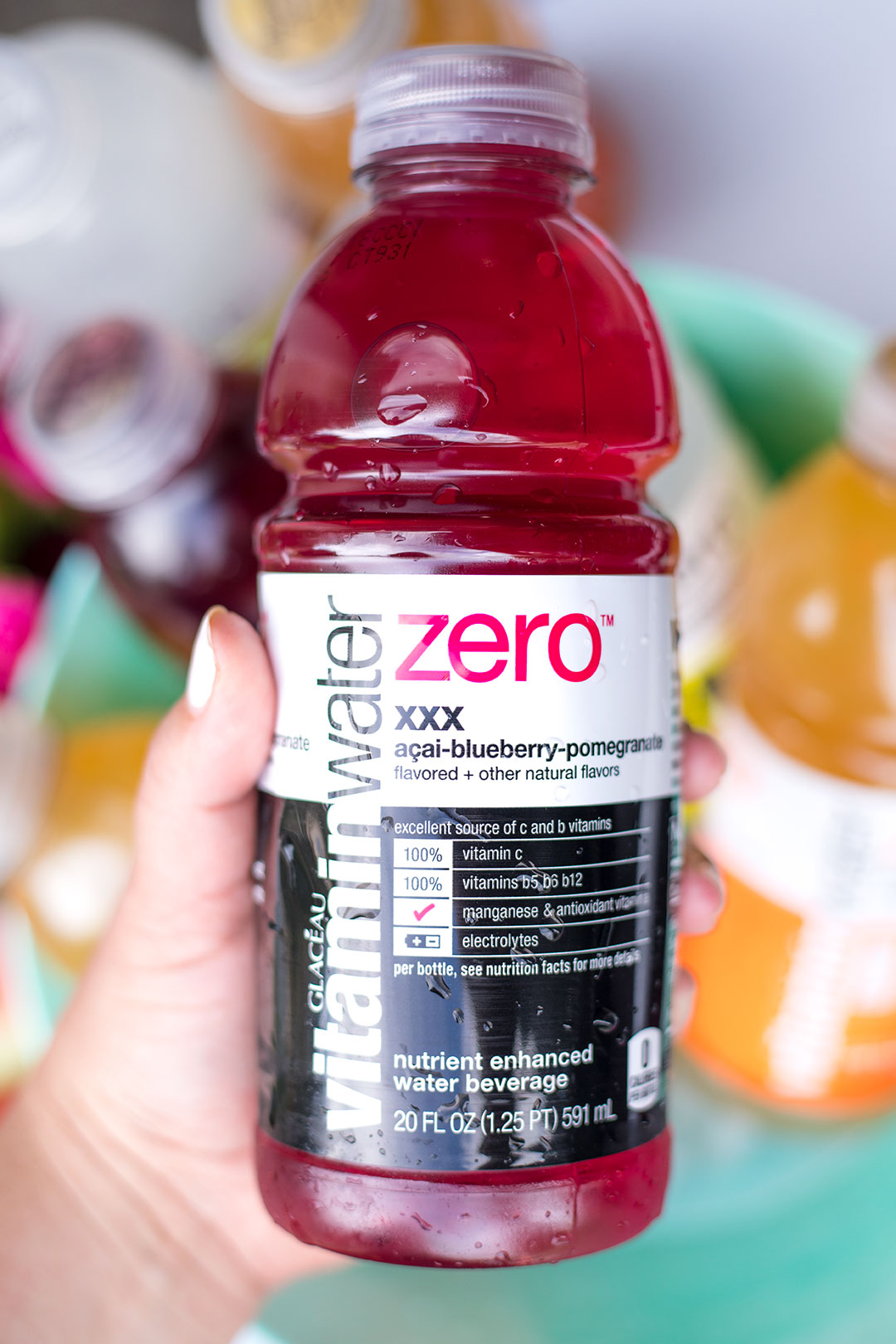 Frozen Treats. Another great idea to keep guests happy? Frozen fruit treats. Buy them in bulk so you'll be ready for summer company.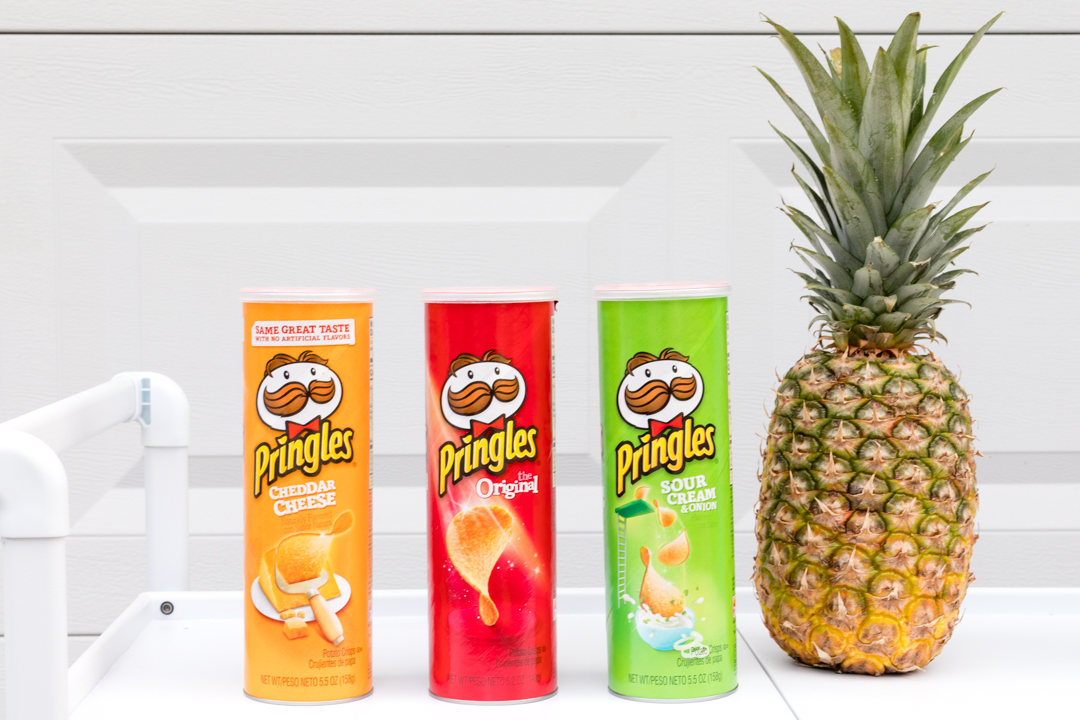 Want to add a little extra something? You can stock up on party snacks in bulk at Sam's Club, too. For something savory and delish, pick up a 6 ct of Pringles®. I LOVE Cheddar Cheese Pringles!
Hydration Station Supplies
Whatever you need, you can always do it bigger at your local Sam's Club. They not only have more of what you need for hosting guests, but you can save time shopping there too. My favorite is being able to order online in advance for easy pickup later with their In-Club Pick Up. If you haven't tried this yet, what are you waiting for? No more loading up that cart aisle after aisle. Do yourself a favor and order ahead!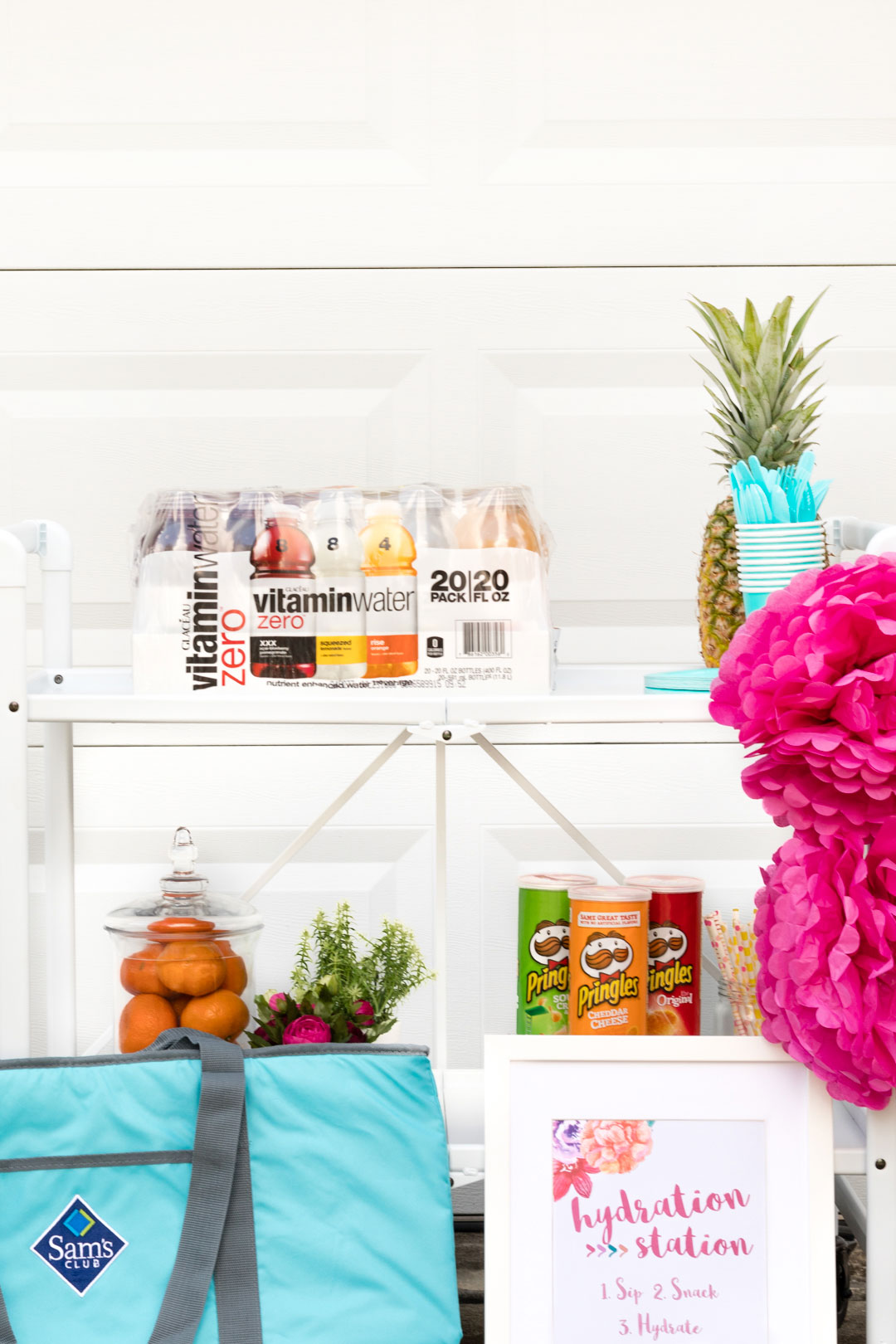 If you prefer to head in-store to check things out in person, you can still take advantage of their Scan and Go options. Just scan everything on the Sam's Club app as you add them to your cart. Pay on the app and go! I LOVE this so much! Tip: download the app now so you don't forget!
My wish for you? To have a fun and hydrating summer! Enjoy!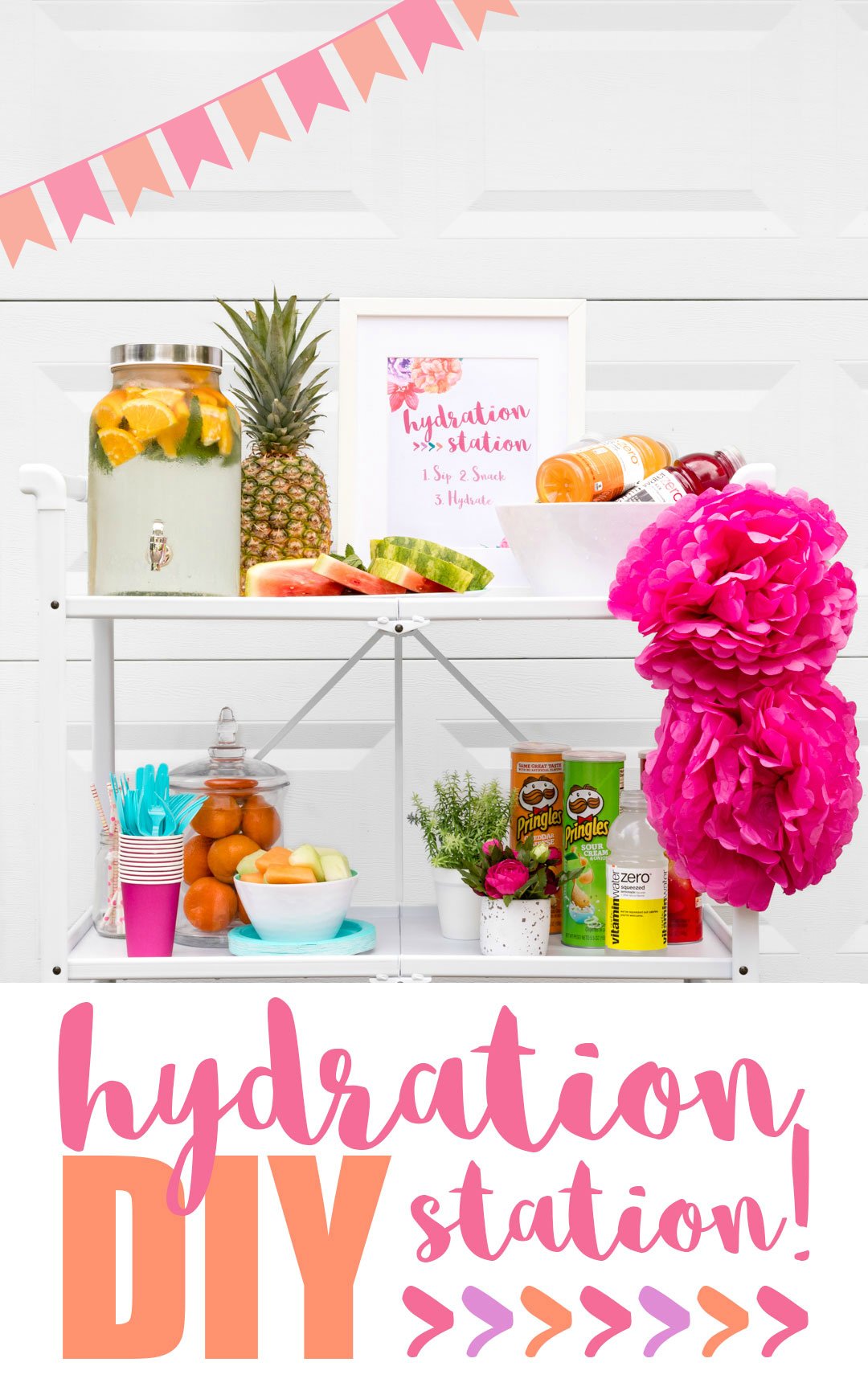 Which refreshing drinks and treats will make it to your hydration station?
More bar cart ideas?
Lemonade Bar Cart ideas
Tropical Bar Cart ideas.
Hydration Station for kids here.