So many things to celebrate this summer! For those looking to keep things simple without sacrificing the possibilities of fun, you will love this. Today, I'm sharing more fun Drive-By Party Ideas that involves sending out invitations for guests to come and pick up a party-in-a-box style favors. Thanks to Hostess for sponsoring this idea over on my social media channels. I wanted to also include them here as a recap in case you missed it.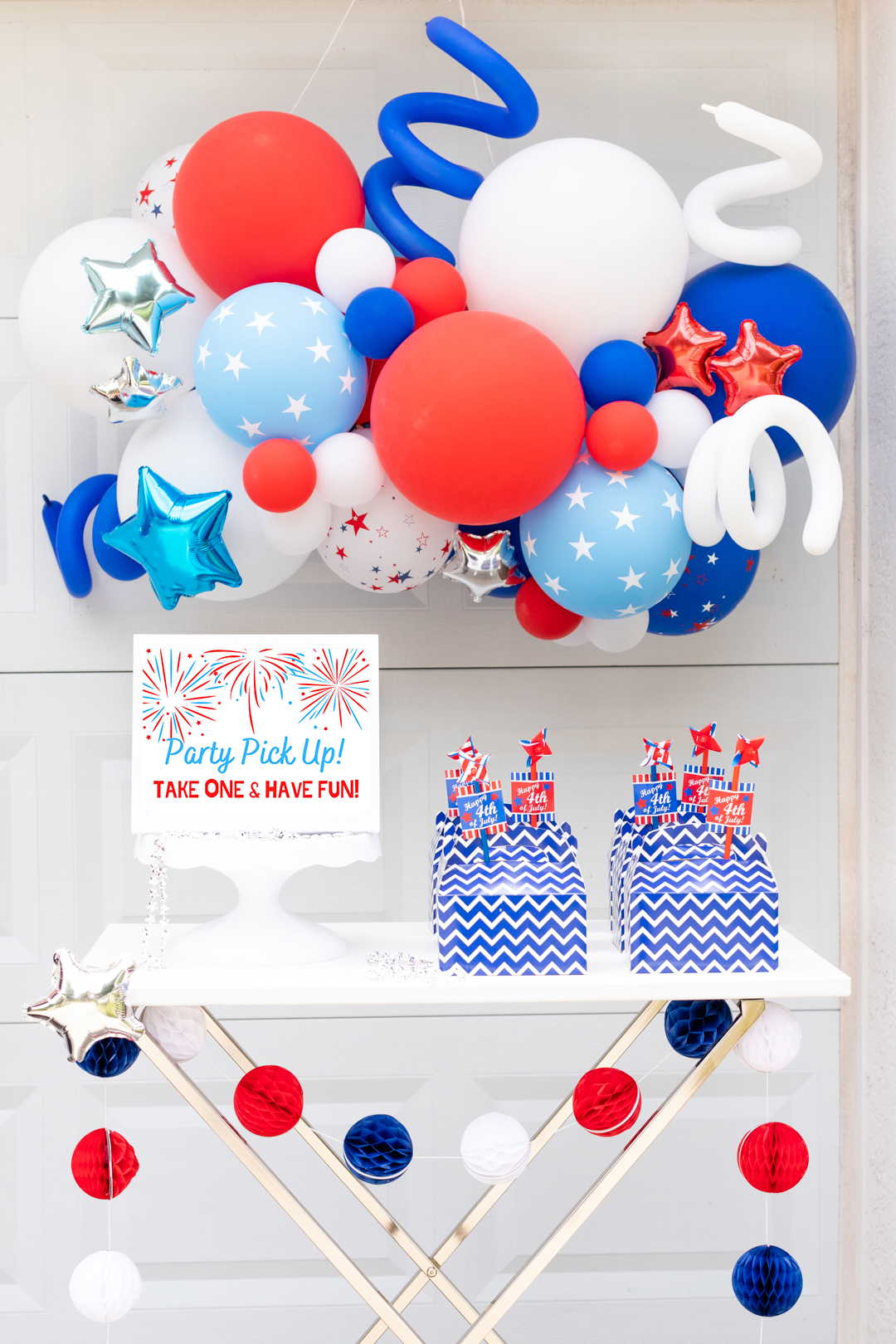 The concept of drive-by parties and car parades to celebrate anything from birthdays to graduations have become an instant hit. The idea of still acknowledging important milestones, holidays and more has gotten pretty creative and this fun idea is another one to try out.
DRIVE-BY PARTY BOXES
Looking for a fun new way to celebrate the 4th of July? I totally have your back!
Here is the basic idea on setting up a Drive-by Party Table:
Start by sending out invitations to friends, family & neighbors to come pick up a party box at a set date and time.
Create fun favor boxes that have everything your friends need to celebrate at home.
Add a sign letting guests know that they can each take a box to savor, celebrate and enjoy!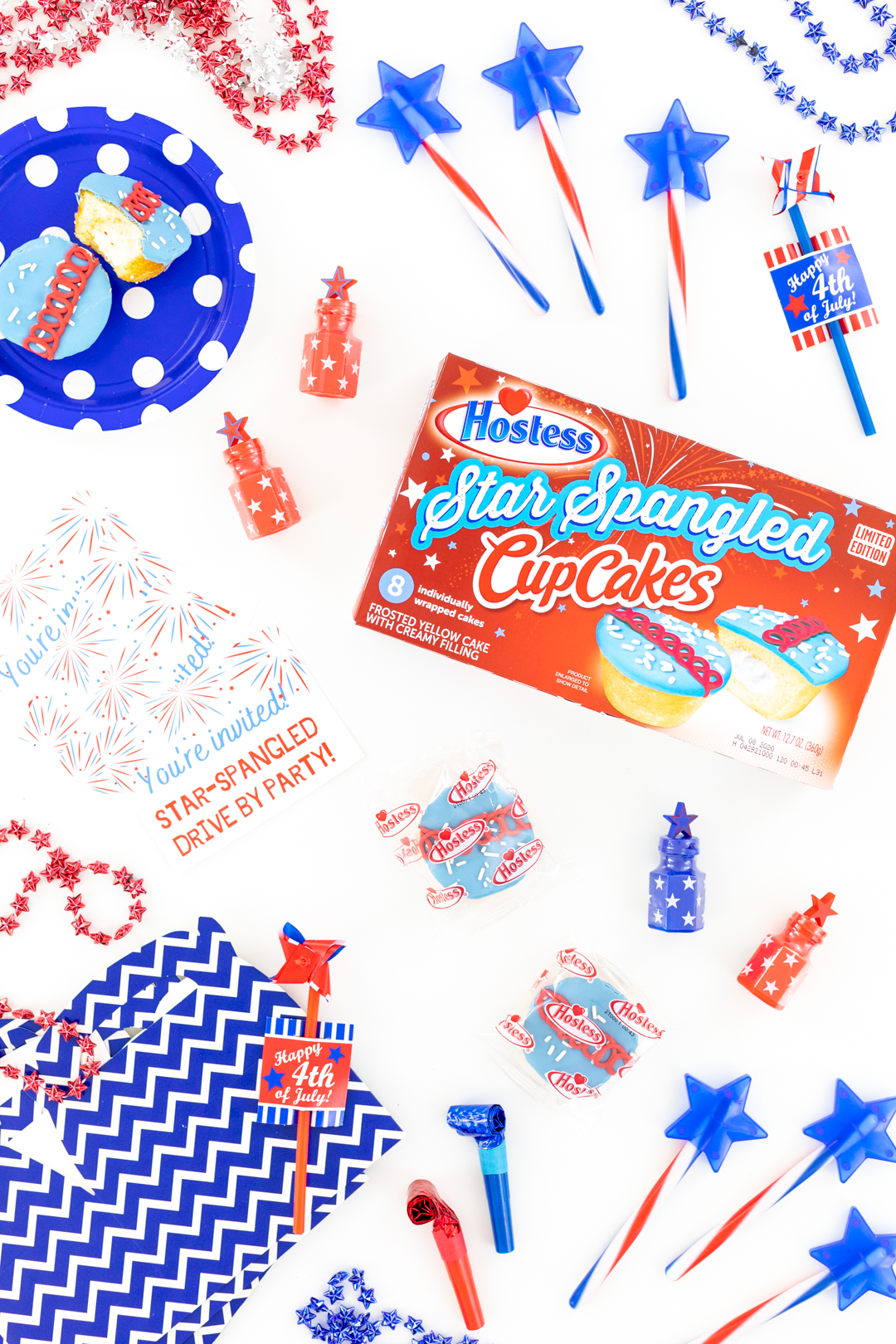 Now, it's time to put these fun boxes together!
It's easy when you stock up on themed, limited-time Hostess® treats! They are individually wrapped for easy sharing! Just imagine these delish Star Spangled CupCakes and Ding Dongs, Red White Blue Twinkies, and Strawberry Donettes! Yum!
Let me show you how to put together fun party boxes for your friends, family & neighbors! Perfect for picking-up to party on the go. It's going to be SO much fun!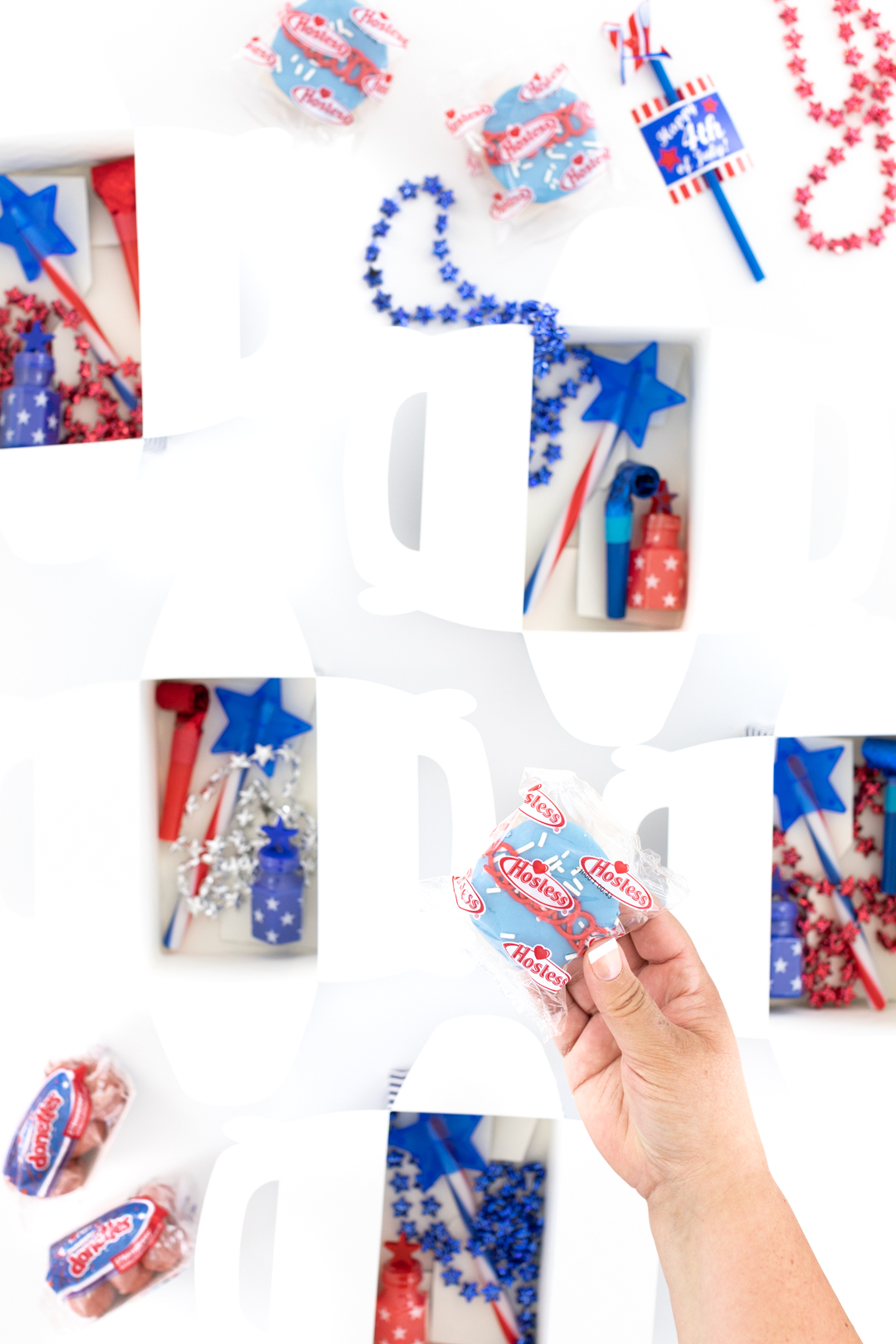 HOW TO MAKE FAVOR BOXES
The beauty of these boxes are that you can add a wide variety of perfectly fun family-friendly items!
I put together a quick list to get you started!
Individually wrapped snacks - (Hostess® treats are perfect for this!)
Individually wrapped candies.
Beaded Necklaces
Bubbles
Pinwheels
Party Blowers
Balloons
Glow Sticks
Mix and match your items or make them all the same! Don't overthink these, adding whatever is readily available to you will work.
The concept behind these surprise party boxes will be fun for everyone!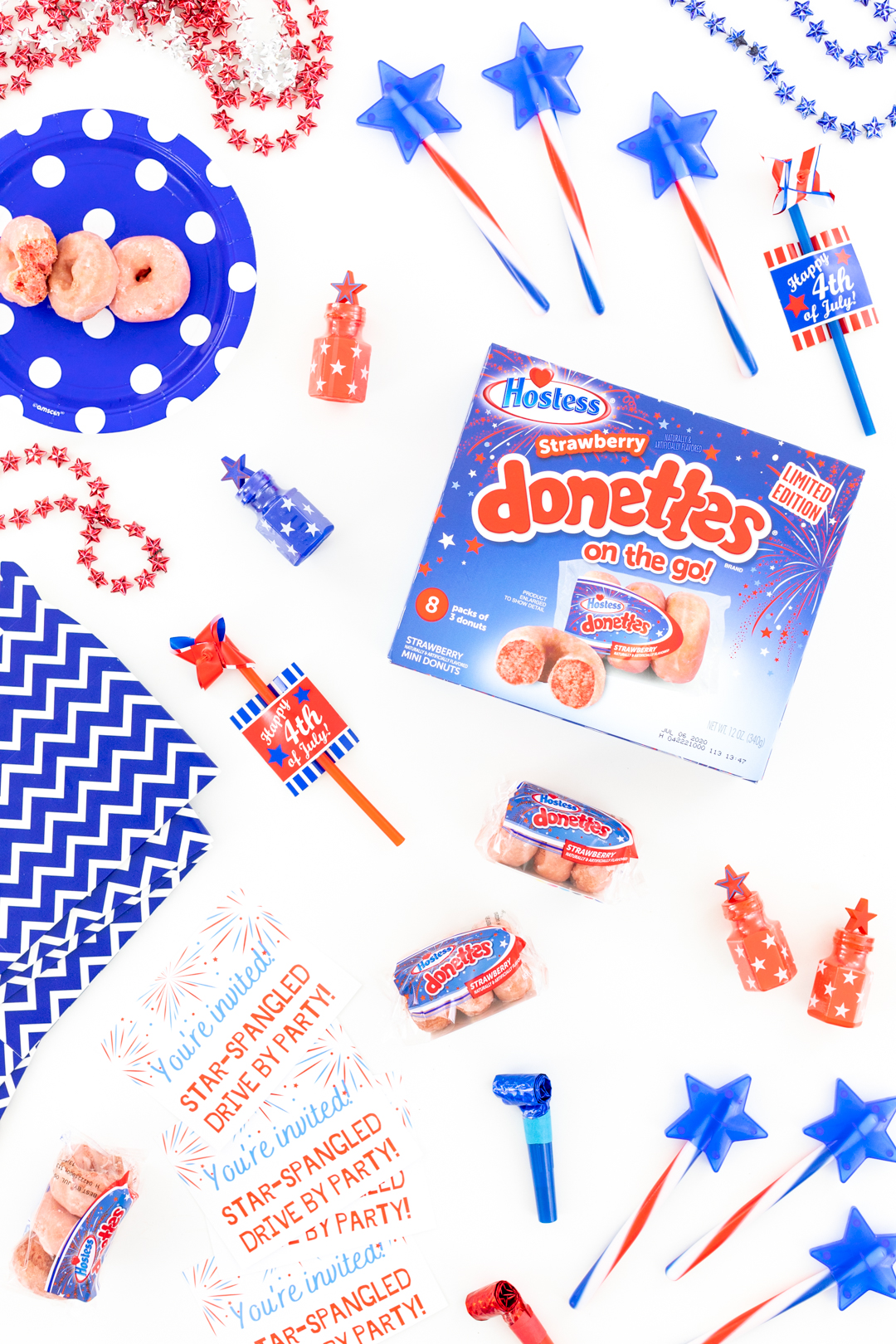 Don't forget to grab some easy printables. I simply used Canva to make these.
DRIVE-BY PARTY PRINTABLES
Star-Spangled Party Invite - (4 per page pdf)
Star-Spangled Party Sign - (1 per page pdf)
Make sure to grab your limited-time Hostess® treats while they last!