Are you getting excited for the biggest football game of the year? This is the moment we've been waiting for. I seriously love hosting game day parties, but inviting a crowd over can get pricey though, so today I'm sharing my best football party ideas that won't make you broke. Using all the best shortcuts like DIY decorations, making clever choices and matching sales with coupons savings you can make your money stretch a lot further. Sounds as good as it tastes! Get ready to eat, play and hopefully win! Go team! Let's get my Football Party Table Ideas. This is a sponsored post with Family Dollar, all opinions are my own.

DIY Football Party Table Decorations
Shave a few bucks off of your football party by making your own simple diy banners. My favorite go-to supplies at Family Dollar for this are construction paper and tissue paper. For a football themed party, I was inspired by a grassy football field. Making a grassy banner is so easy, cut sheets of green construction paper in half and then cut strands down one side. Stack a few sheets together at a time to save time. Then string the sheets together with tape and hang them behind your party table or wherever you want to make things a bit more festive. So easy, but packs a lot of punch.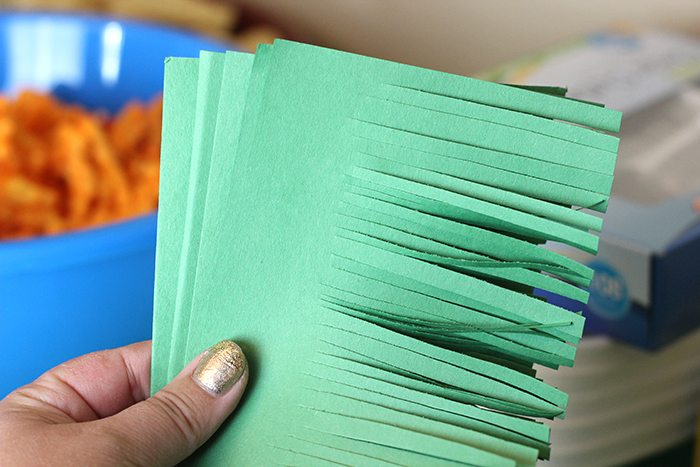 To make a matching party table, I usually opt for a plastic party tablecloth which they have at Family Dollar. But, when I was shopping for my party, I spotted the perfect green colored Microplush throw. I'm loving the grassy look for football parties so instead of a tablecloth this time around, I decided to use a matching throw instead. It's brilliant because you can throw in the wash later and use it again for another party or as a throw. Smart shopping in my book.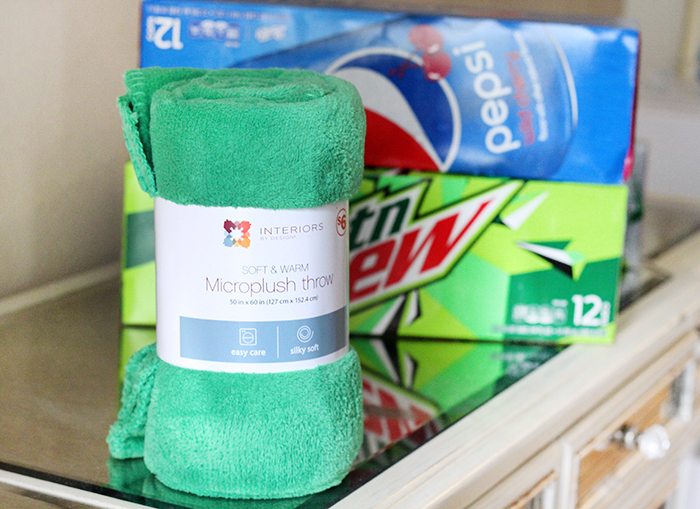 Make a sign and set the theme. I am totally in love with creating and printing off my own signs and simply using a clipboard to display it which I found at Family Dollar. It just takes minutes and is a way to add value to your party without adding cost. Score! Eat Play Win just seemed perfect for a big game party spread. Get creative with yours!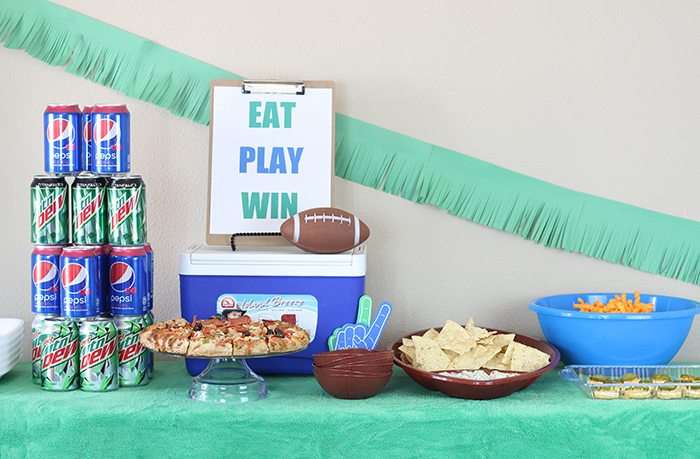 Football Party Table Food
When we think of football munchies, handheld snacks are definitely a must. From tasty chips and dips to delicious cracker creations, keep it simple by choosing classic favorites that you know your guests will love. Trust me, they'll be happy.
Check your local Family Dollar weekly ad to find your best savings. I was able to take advantage of seriously big savings by matching deals on football party favorites like Pepsi and Cheetos to Family Dollar Smart Coupons. You're going to want to check that out to get more bang for your buck.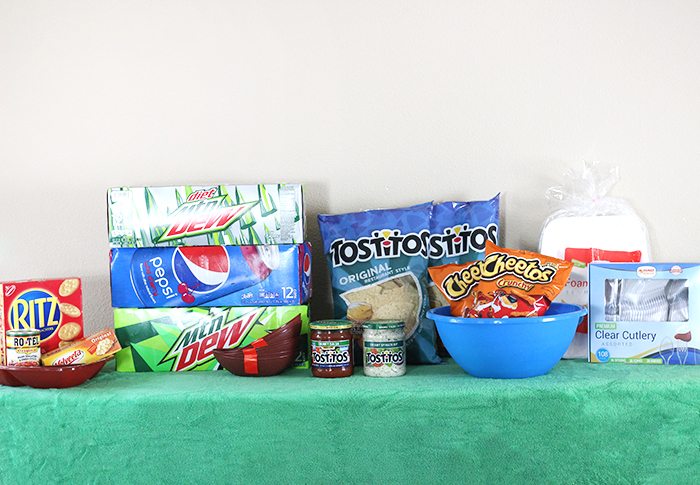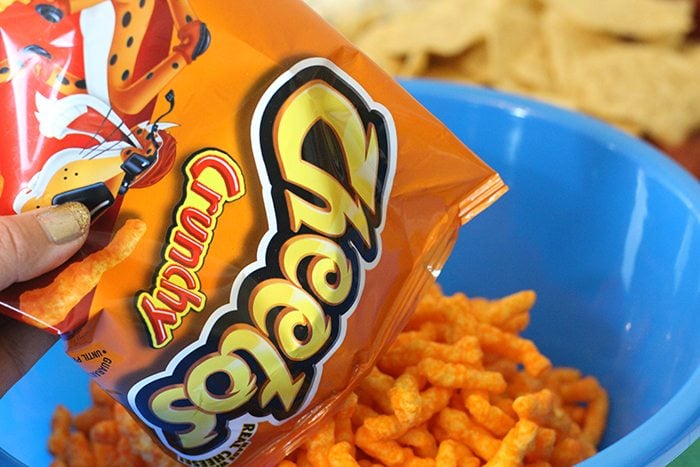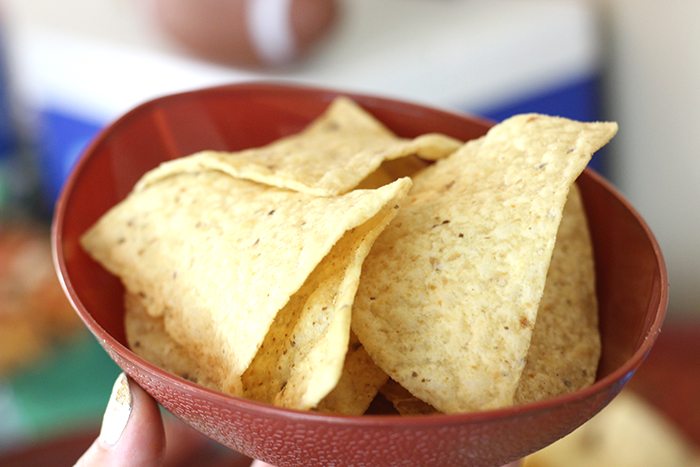 Add an extra splash of fun to a football party by checking for budget friendly themed serving dishes at Family Dollar. I picked up a large chip and dip serving dish shaped like a football and then individual sized football shaped bowls. Seriously cute. Plus, you can use them again.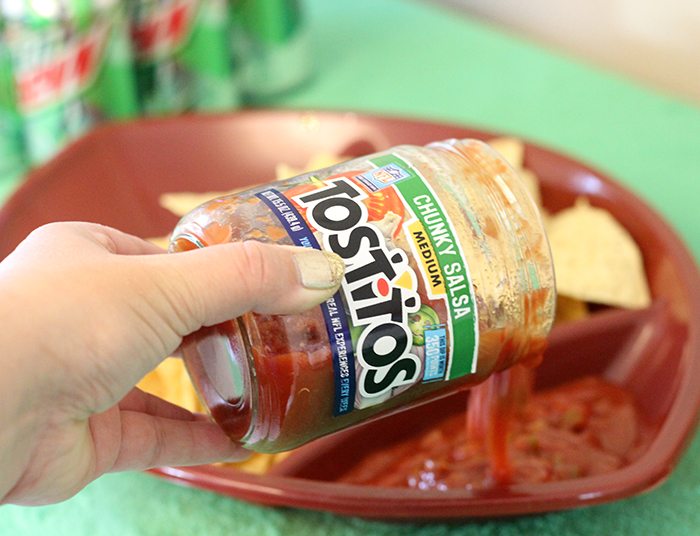 Make simple but delicious creations like these Spicy Pickle Crackers! To make a quick and tasty appetizer, I mixed cream cheese with my favorite hot sauce and spread over crackers. Then sprinkled a little shredded cheese and topped with a pickle slice. They are SO good.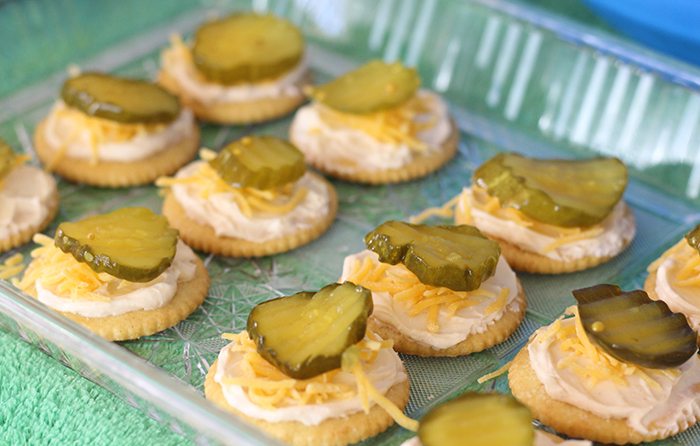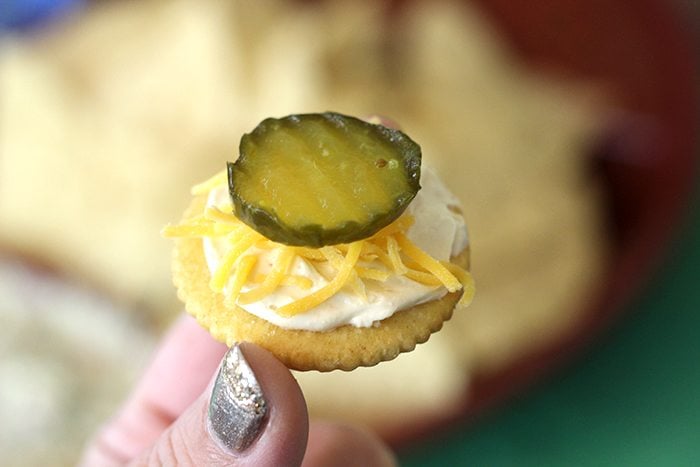 Since your guests will be over for at least a few hours to watch the big game, make sure to serve up something filling too. I found a great deal on game day edition frozen pizza on my trip to Family Dollar. To make your pizza stretch further, cut it into smaller pieces.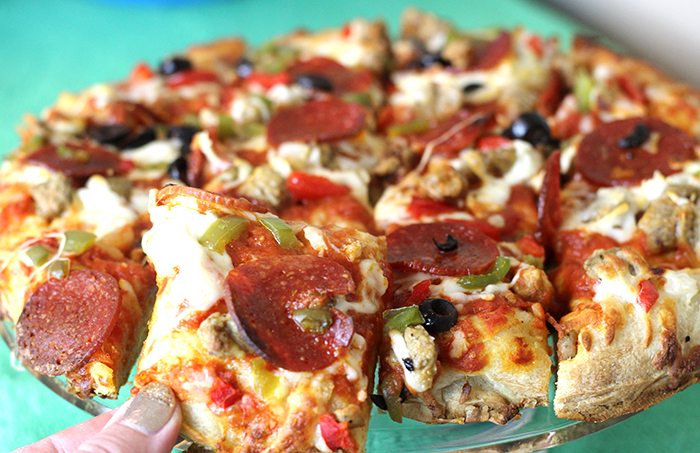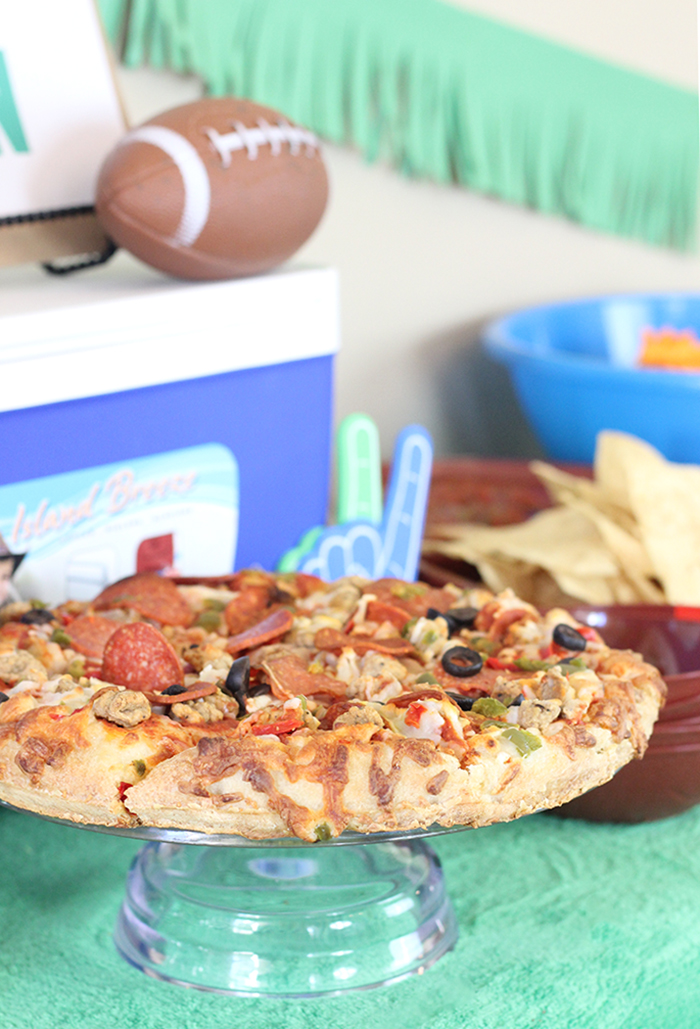 Other budget friendly filling game day foods that I like to serve are chili in bread bowls and of course chicken wings. You just can't go wrong!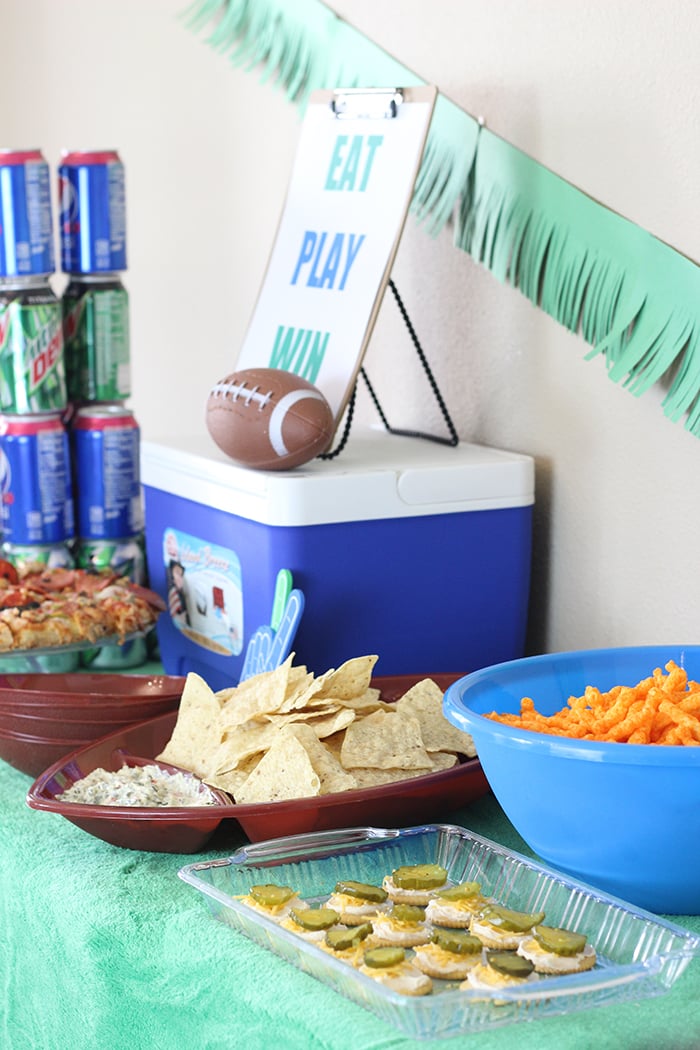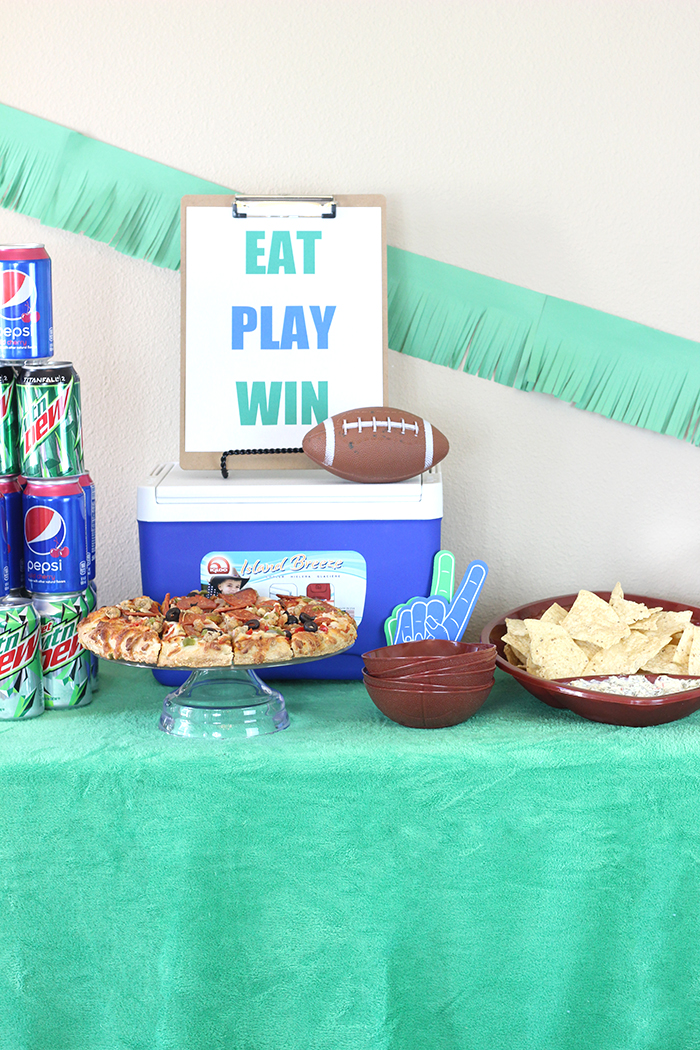 Get ready to save! Shop Family Dollar for great deals and save even more when you use their Smart Coupons! Happy Saving!
Looking for more budget friendly football party ideas? Check out these easy tailgating ideas.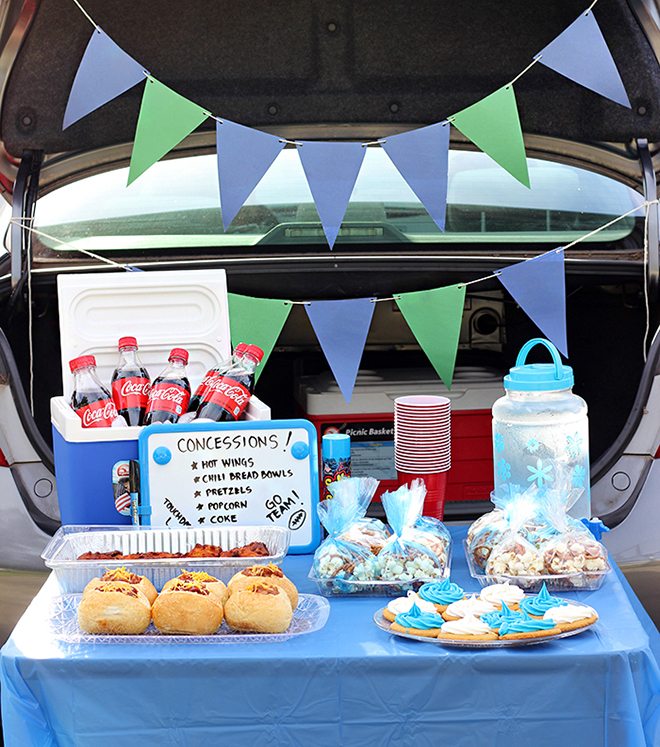 How do you get more bang for your buck when creating a Football Party Table?