Getting a big break from school over the holidays is seriously awesome, but getting back into the swing of things can be challenging. With a little creativity you can fill your kid's lunch boxes with fun and possibility. These Puppy Pudding Cups are easy to make for a fun surprise snack or even something the kids can help make. If you put your mind to it, you can made the every day a little more festive. This is a sponsored post by Mirum Shopper about Snack Pack Naturals, all opinions are my own.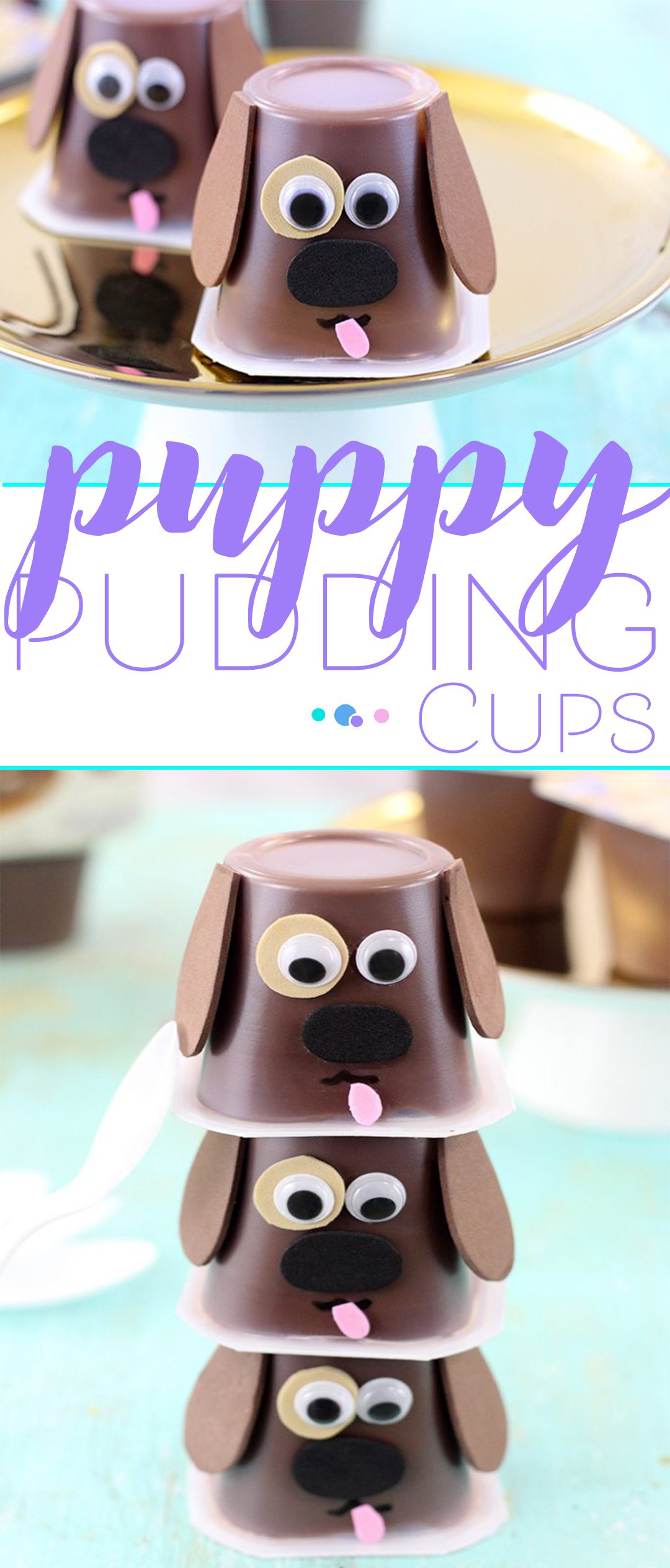 Parents usually tell kids not to play with their food, but I have to admit... I am all for it. One of my all time favorite movie lines is "show mommy how the piggy eats". If you know the movie, you no doubt get the giggles too. My point is.. make your own memories by doing things a little offbeat. The smile on their face when they see that extra something special that was made just for them is truly priceless. And let me tell you, if they don't realize it in the moment, they will realize it later on and it will be a memory to cherish.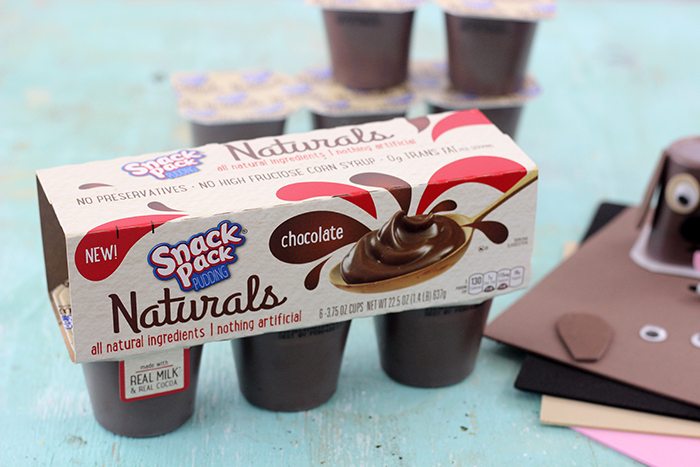 Make Puppy Pudding Cups
To get started, you'll need your favorite chocolate Snack Pack Pudding. Have you tried Snack Pack Naturals yet? They're made with real milk and real cocoa, yum.
Creating a cute snack is easy, you can even just use construction paper or whatever you have on hand. I simply trimmed out each piece and glued them on.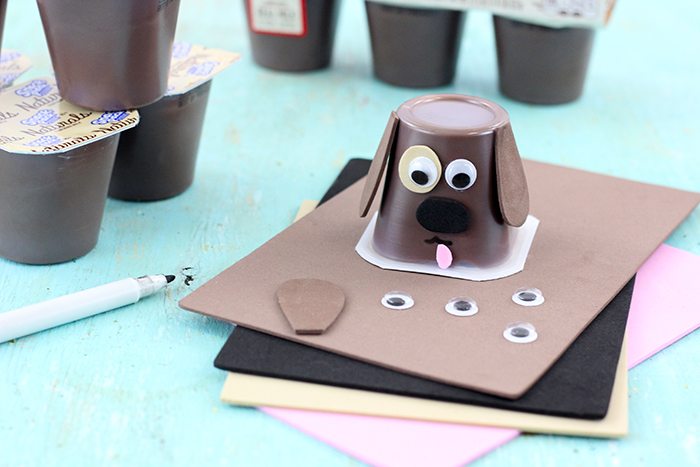 Here's what you need to make Puppy Pudding Cups:
Foam or Construction Paper - Dark Brown, Light Brown, Black and Pink.
Non Toxic Glue
Black Marker
Optional: Googly eyes. You can made these with foam or construction paper instead.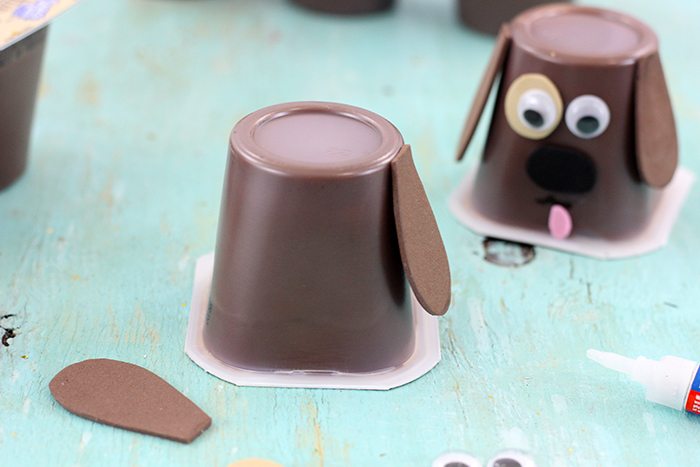 For the ears, use dark brown foam or construction paper. The shape I did was like an eggplant with a flat side trimmed to line up with the top of the pudding cup.
Make a dog's spot by using light brown to make a circle shape that would be a bit bigger than my googly eyes.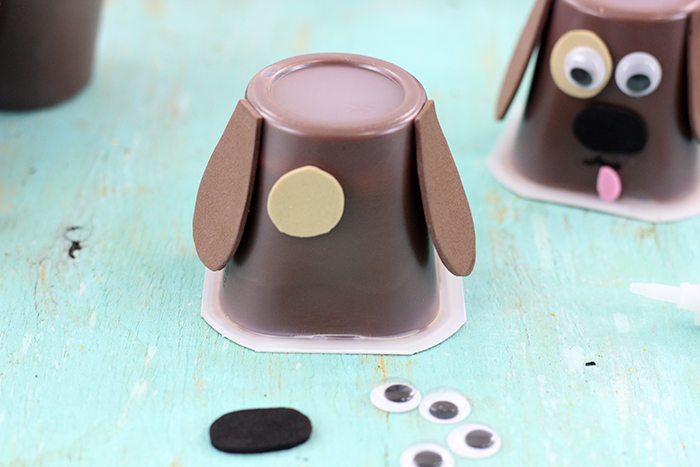 For the nose, I did a wide oval shape using black foam.
To make a mouth, I opted to use a black marker since it is so small.
As a final touch, I used pink foam to make a super cute little tongue.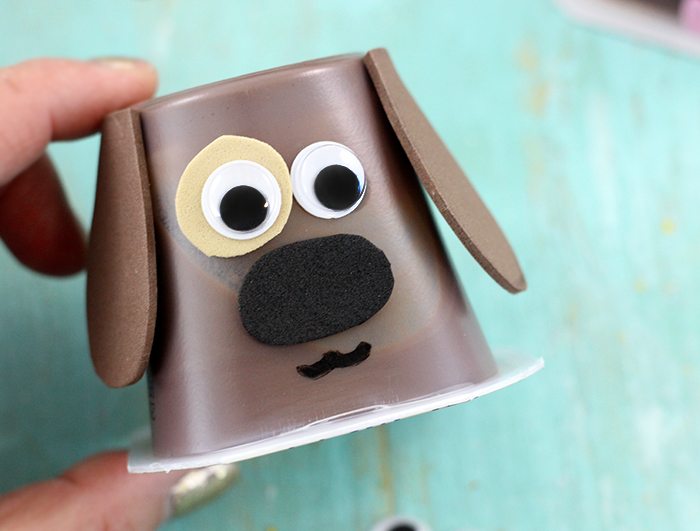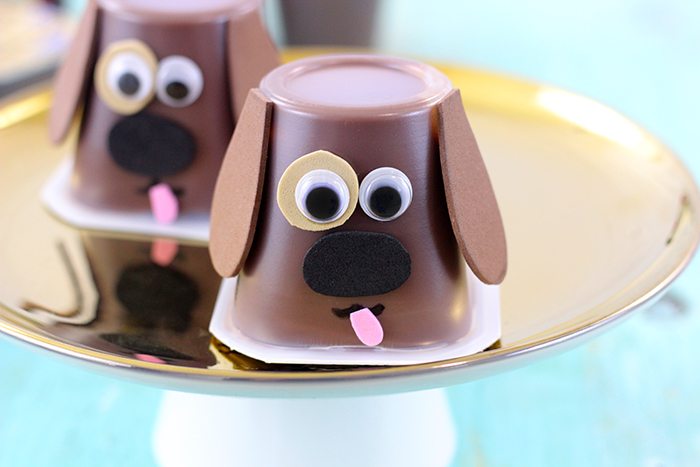 With this basic idea, you can really create anything. A cat, a bunny or whatever your child's favorite pet is.
Stock up and save on your kid's favorites in time for them to head back to school after a long wonderful break.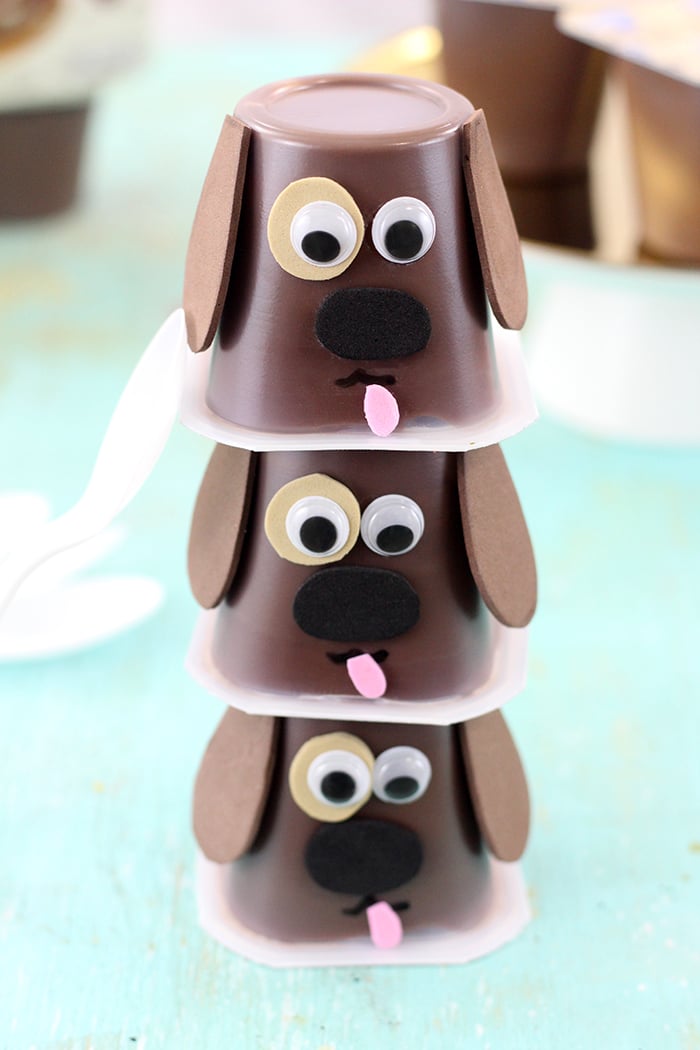 Want more pudding cup ideas? Make Emoji Pudding Cups or Chick Pudding Cups that are great for spring or Easter.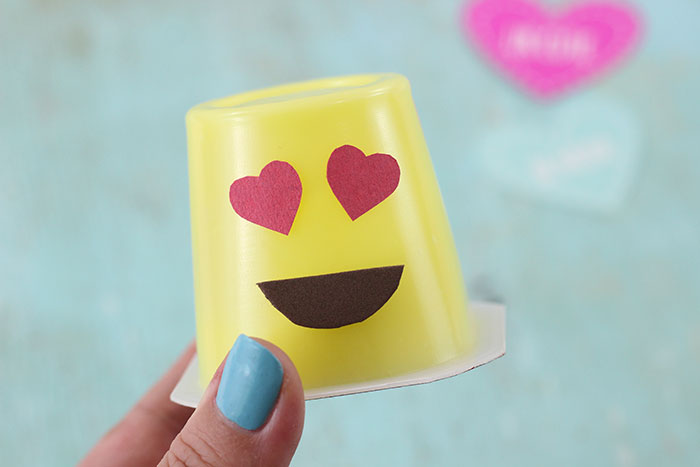 What else could you create using Snack Pack Naturals?