With the big game coming, I thought it would be a good idea to rally up some fun football party ideas all in one place. These are ideas are super simple from my favorite concession stand football party to a delicious baked potato bar party spread. Football season is about to go out with a bang! You know that I love a good party table! Let's get our game on! This post contains affiliate links.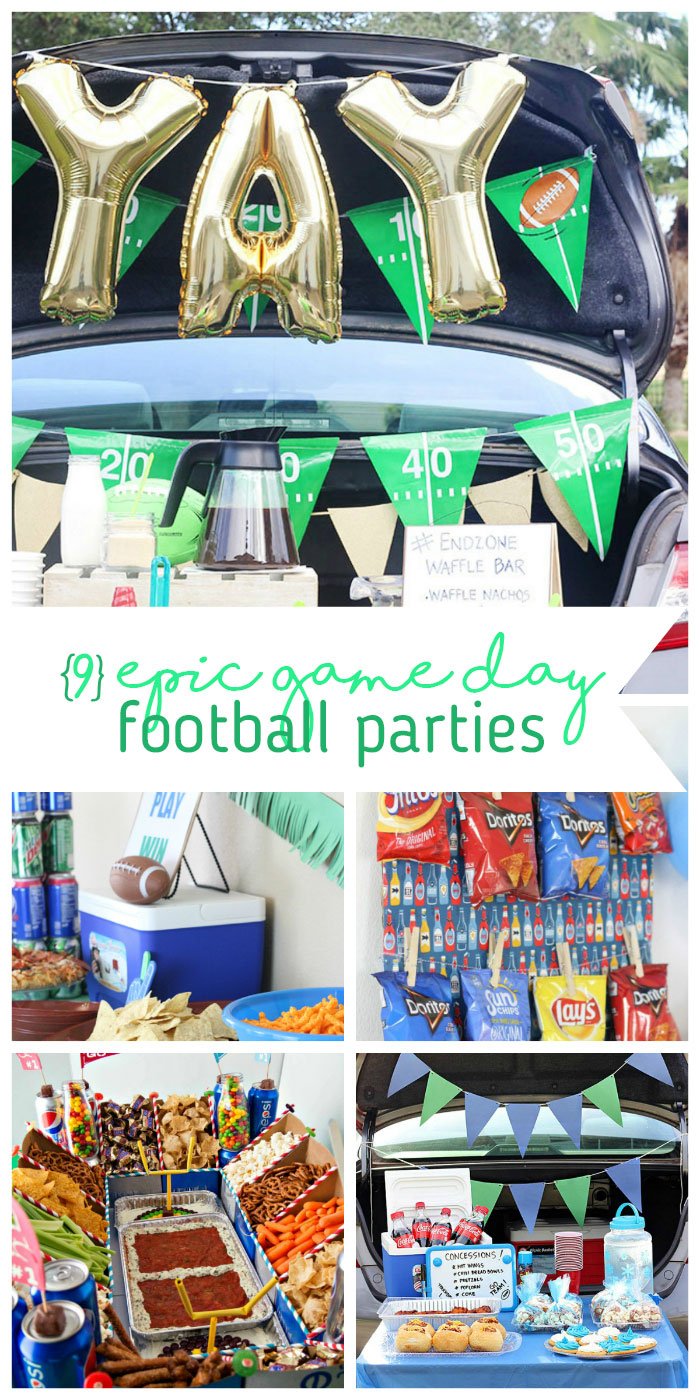 FOOTBALL PARTY IDEAS
Are you ready for the end of the football season? The anticipation has started to build! While we're waiting, let's check out some delicious and festive football party ideas that will impress your guests!
Create your own concession stand themed football party with these snack-worthy ideas.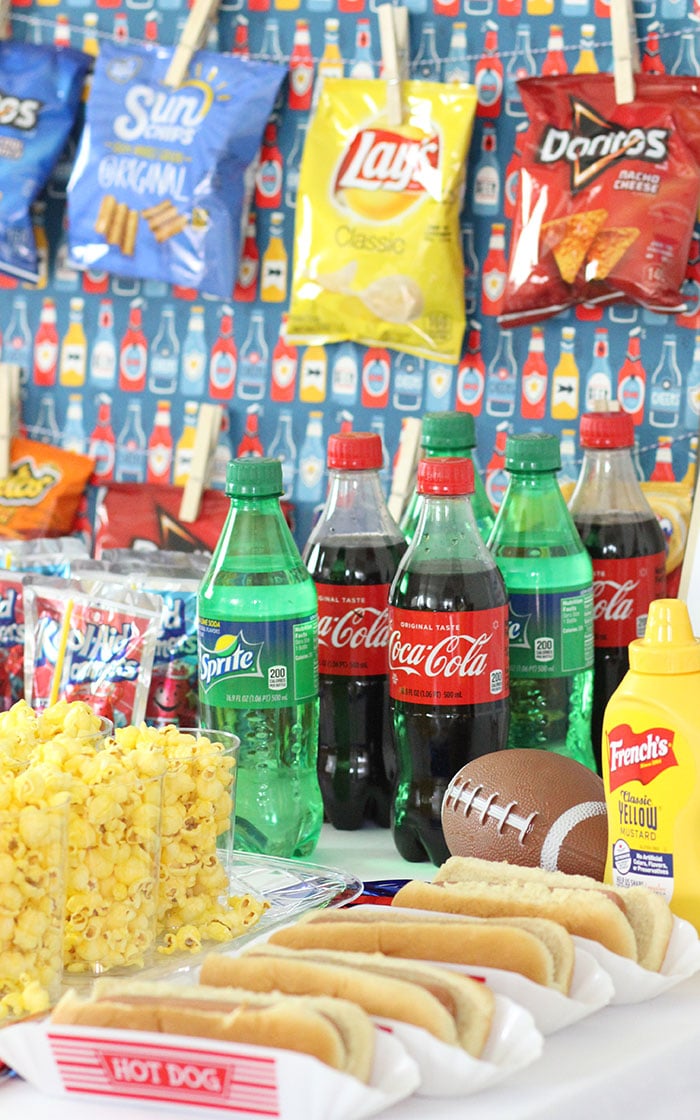 This unique football party all starts with a truck and a good YAY balloon.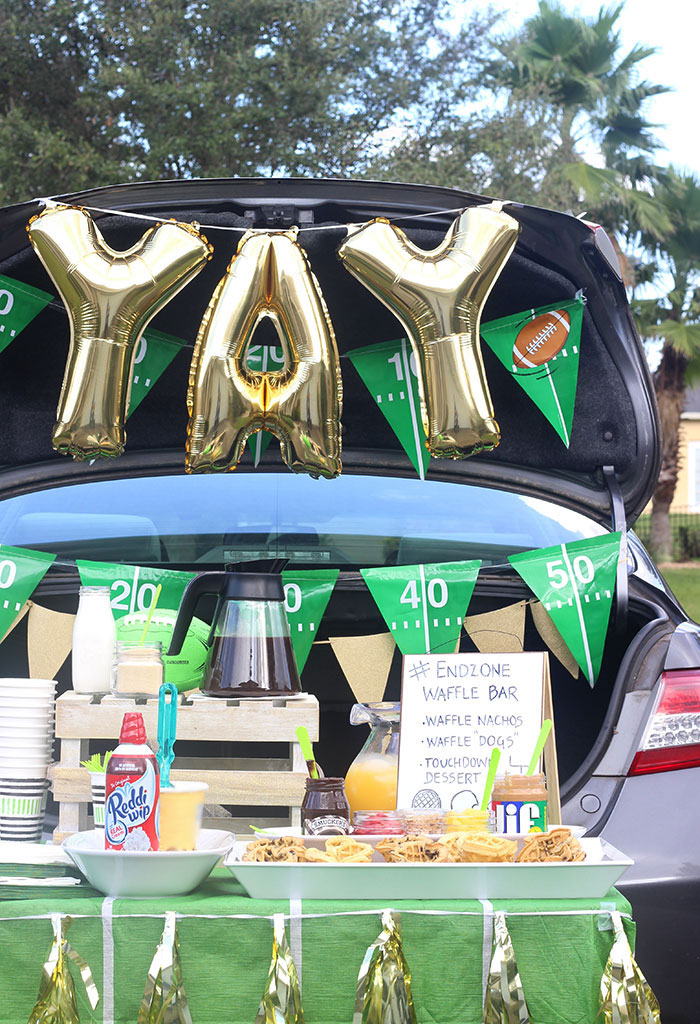 New to tailgating at home? These budget friendly ideas are the way to go.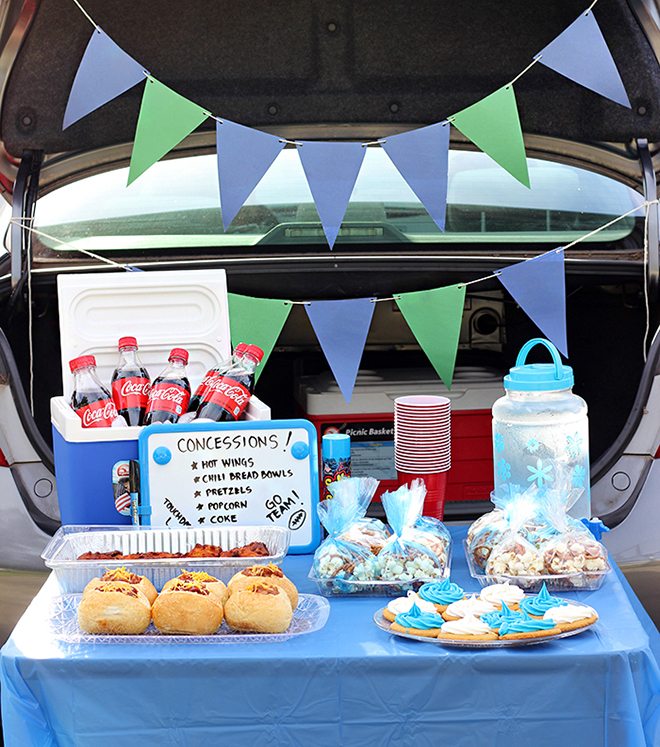 A simple party spread that includes really basic DIY ideas.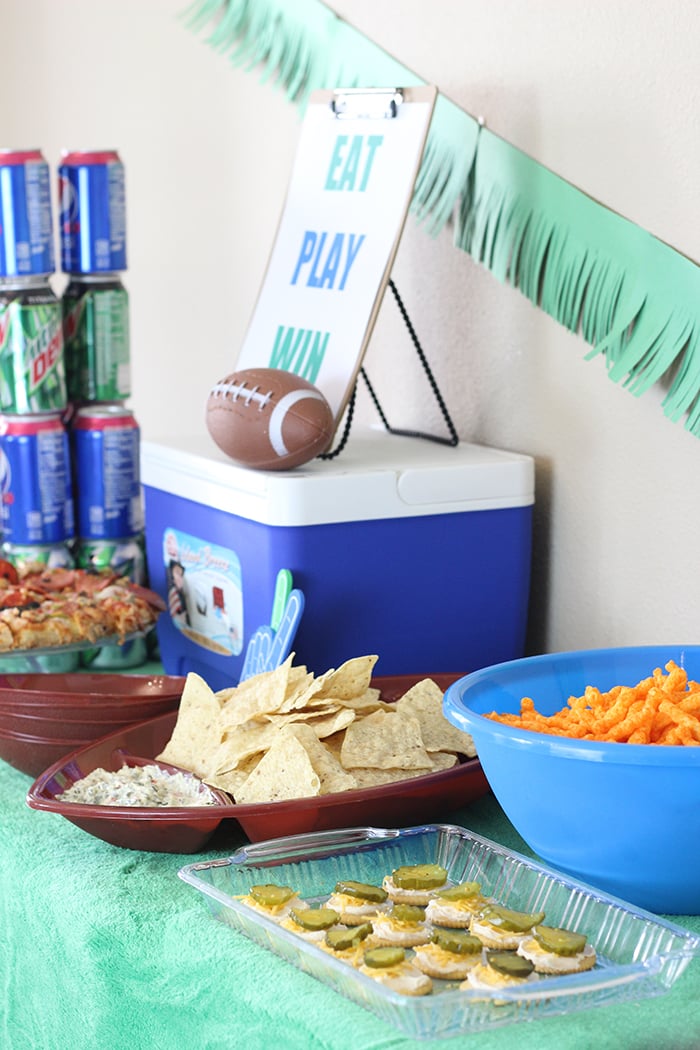 Looking for hearty game day grub? What about baked potato bar. I'm totally crushing on this idea from Making Time for Mommy.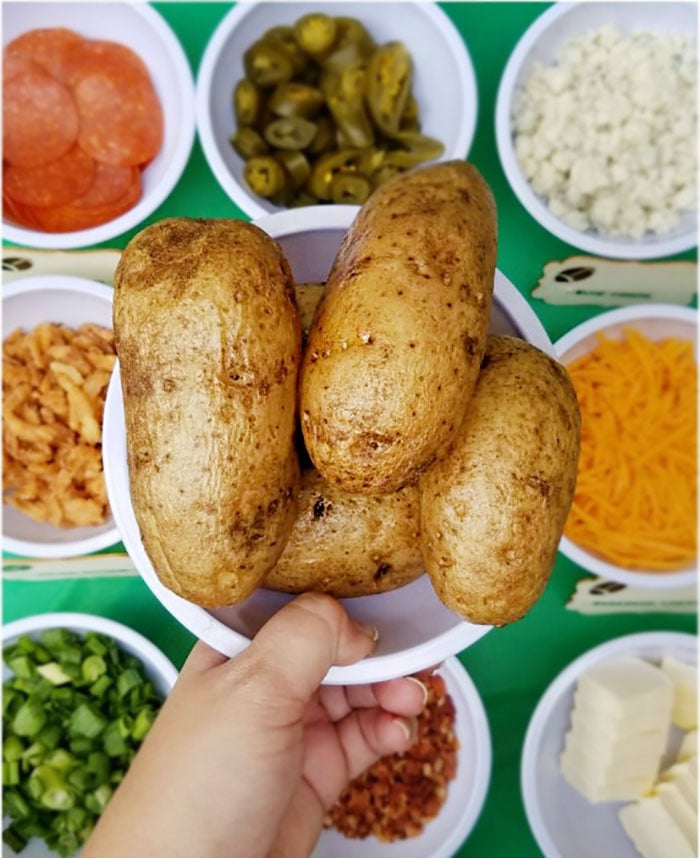 If colorful, unique and bold is the way you want to go. These fun yet simplistic ideas will wow ya.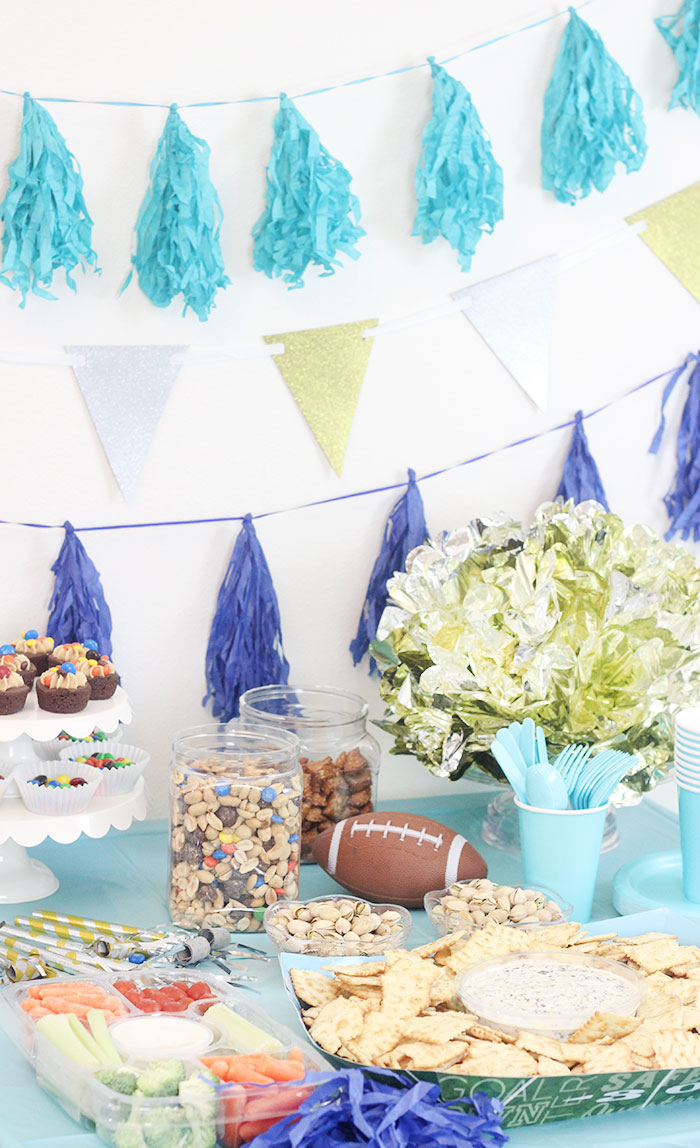 Oh my goodness. You have to check out these foodie ideas from Sizzling Eats. That Nacho Taco Salad looks out of this world.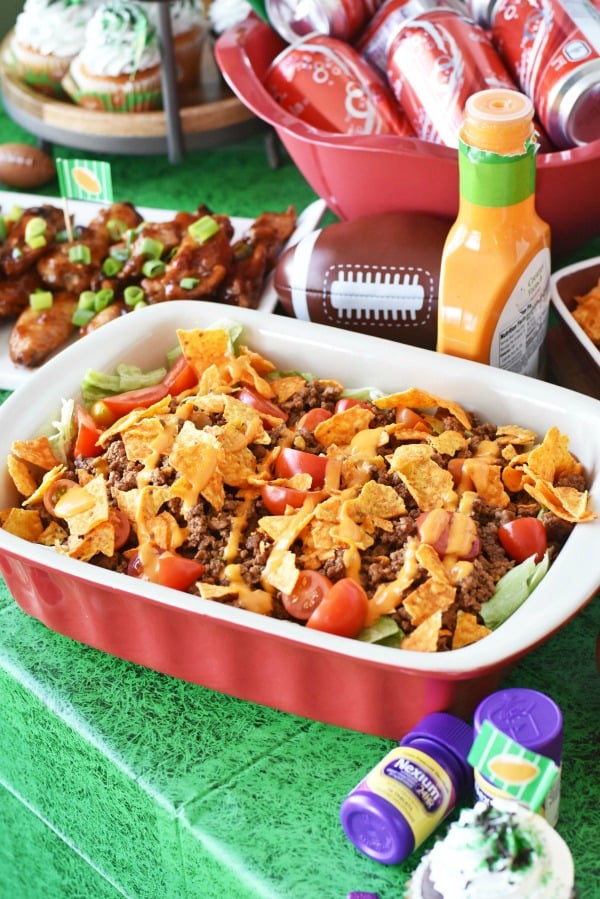 I've been really itching to make one of these snack stadiums. I love how this one uses upcycled soda boxes!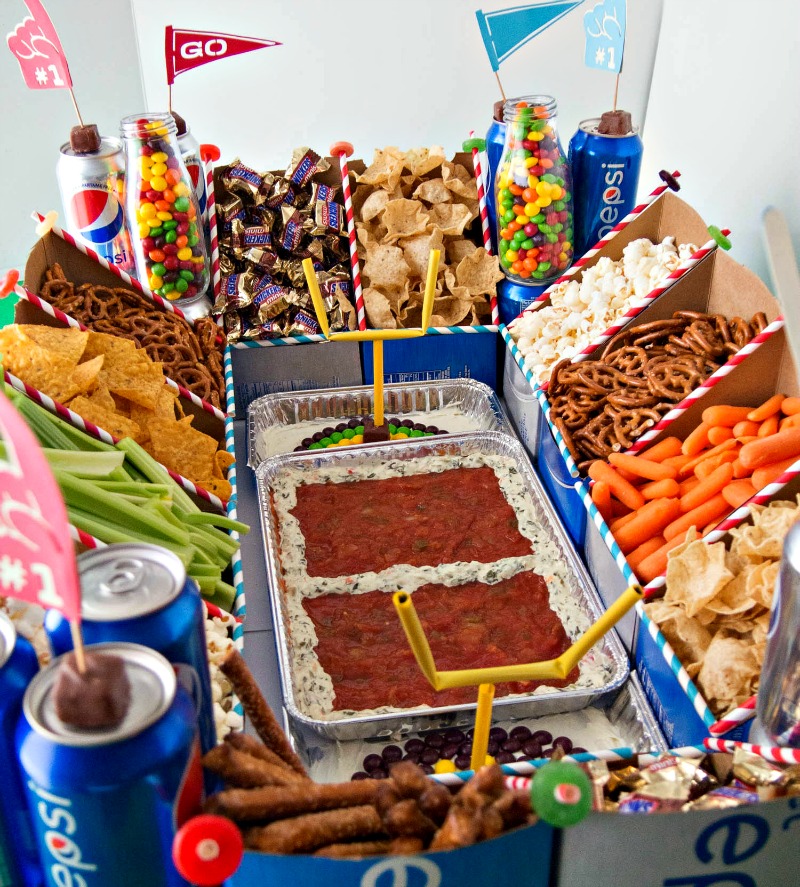 These football party ideas revolve around super simple DIY ideas.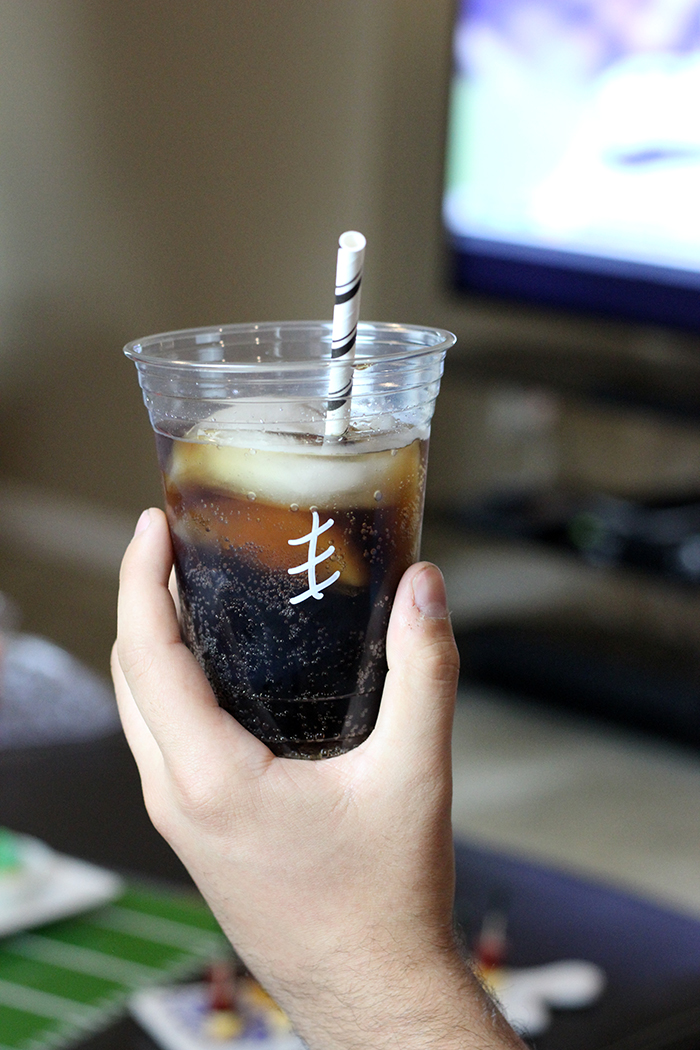 How do you do game day? Share your tips and ideas!