Kraft Heinz sponsored this post, but the opinions are my own.
Homegating is officially my new favorite thing. You know how much we love football season around here and I'm stoked that it's almost that time again. I seriously love fun party ideas that bring friends and family together easily. There really is nothing that compares to football and food, it brings my family together so seamlessly. Are you ready to get all your homegating recipes and ideas in one place? I have just the thing!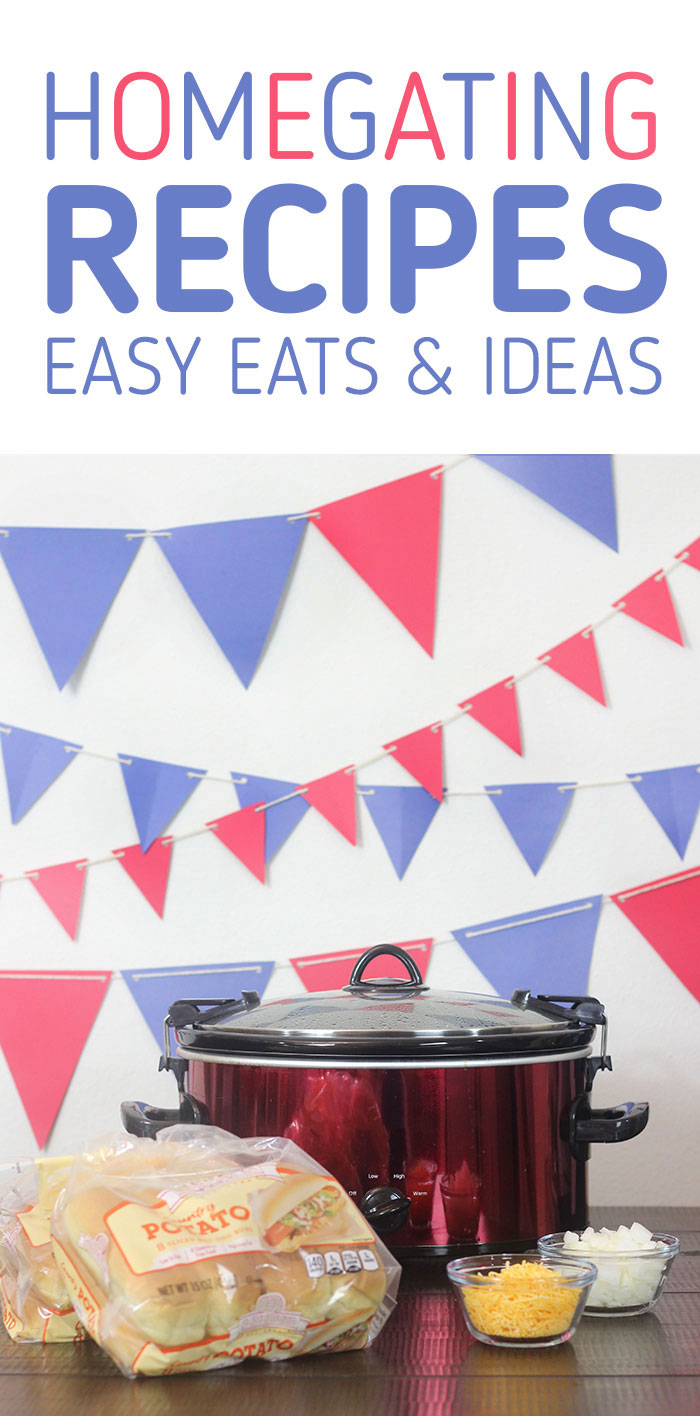 When it comes to no fuss recipes and simple homegating ideas, you won't believe all of the ideas you'll find this season over on the GrabGoWow hub over at Walmart.com. I picked a few of my favorite delicious timesaving recipes from the hub to try so that I could share them with you. The recipes that I hand-picked were some of the most simple to prepare because as much as I love to party, I also love to hack my time, resources and energy, too. On that note, I think you'll love my football food picks.
Easy Homegating Recipes
First up, we have a fun slow cooker recipe that only calls for a small handful of ingredients and will stay warm during the game. Then, I have a fun fizzy drink to share that can be made in seconds. I love that you can easily match your drinks to your favorite team colors by using KOOL-AID Sugar-Sweetened Drink Mix. Then, last but not least, a delish dessert bar that is a pretty to look at as it is fun to eat.
Slow-Cooker Chili Dogs
Imagine a hearty dish that comes together easily and you have this slow cooker chili dogs idea. Since the recipe relies on Beef Frank and canned chili, there's not a whole lot you'll need to do to prepare them. Score.
This recipe is also easy to double or even triple to feed a crowd.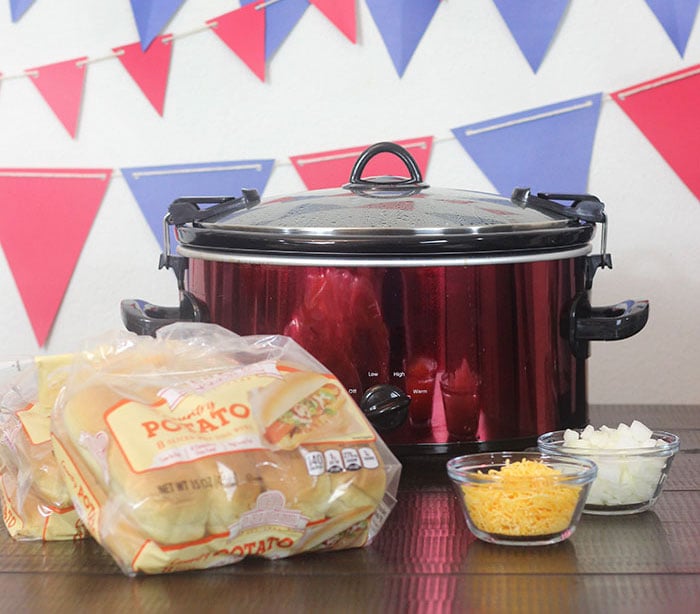 Here's what you need:
6 OSCAR MAYER Selects Uncured Angus Bun-Length Beef Franks

1 can (15 oz.) chili with beans
6 hot dog buns
½ cup KRAFT 2% Milk Shredded Cheddar Cheese
½ cup chopped onions
Instructions:
Place franks in slow cooker; top with chili. Cover with lid. Cook on HIGH 1 hour or until heated through, then simmer on LOW until ready to serve. Fill buns with franks; top with chili, cheese and onions.
Seriously, how easy is that?? Definitely a winning recipe for football season.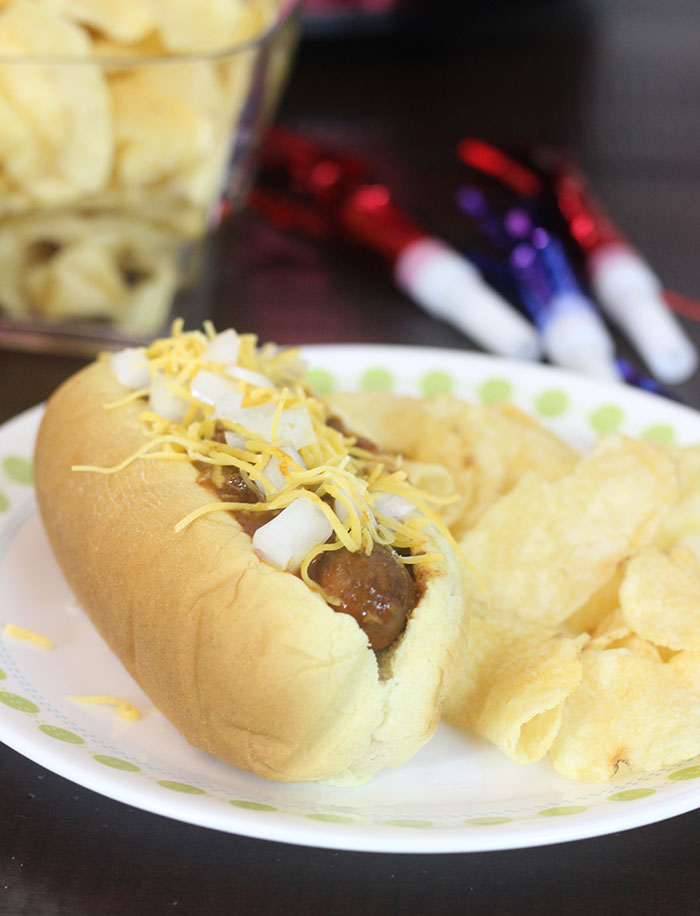 KOOL-AID Fizz
Serve up tasty game day beverages in a flash! Set out the ingredients and let your guests whip up their own to make things even more simple. Don't forget the ice!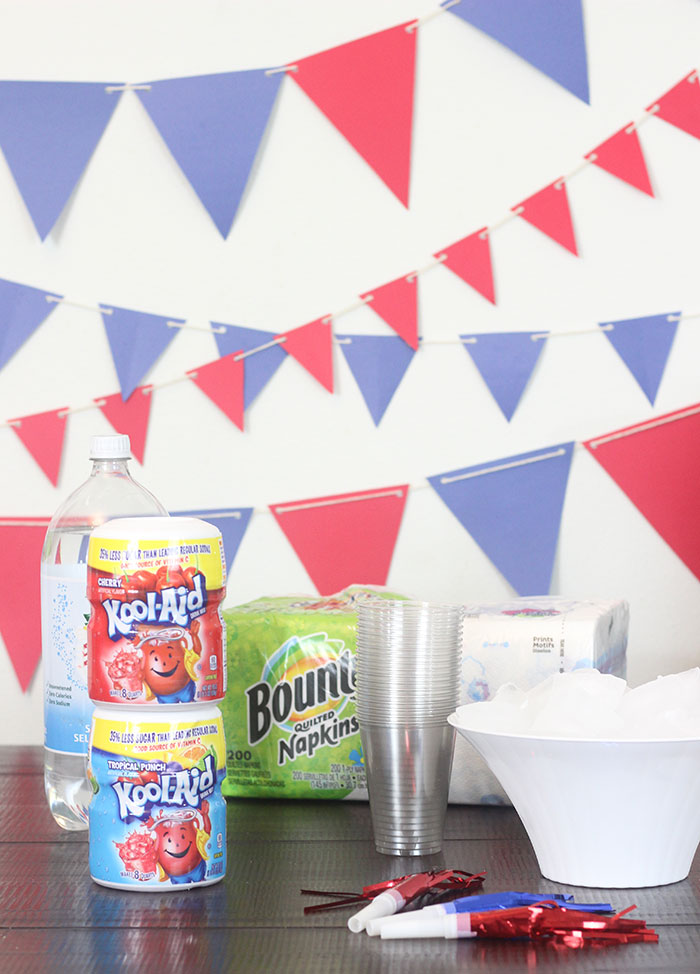 Here's what you need:
2 Tbsp. KOOL-AID Sugar-Sweetened Drink Mix, any flavor

1 cup cold club soda or seltzer
Instructions:
Place drink mix in tall glass. Gradually add club soda, stirring until drink mix is completely dissolved. Add ice cubes. Serve immediately.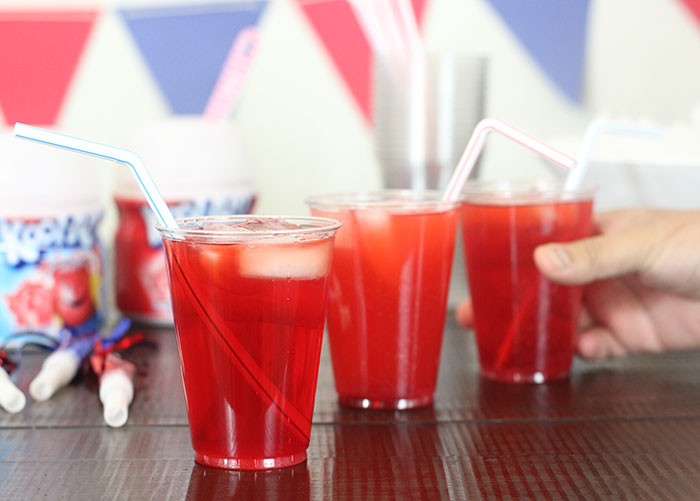 Easy 4 Layer Bars
I couldn't leave you hanging with no sweet treats to enjoy in the fourth quarter. These bars are crazy easy to make, seriously. I love that they're so colorful and inviting with nuts, colorful chocolate and marshmallows. You better whip up a double batch because these will definitely go fast.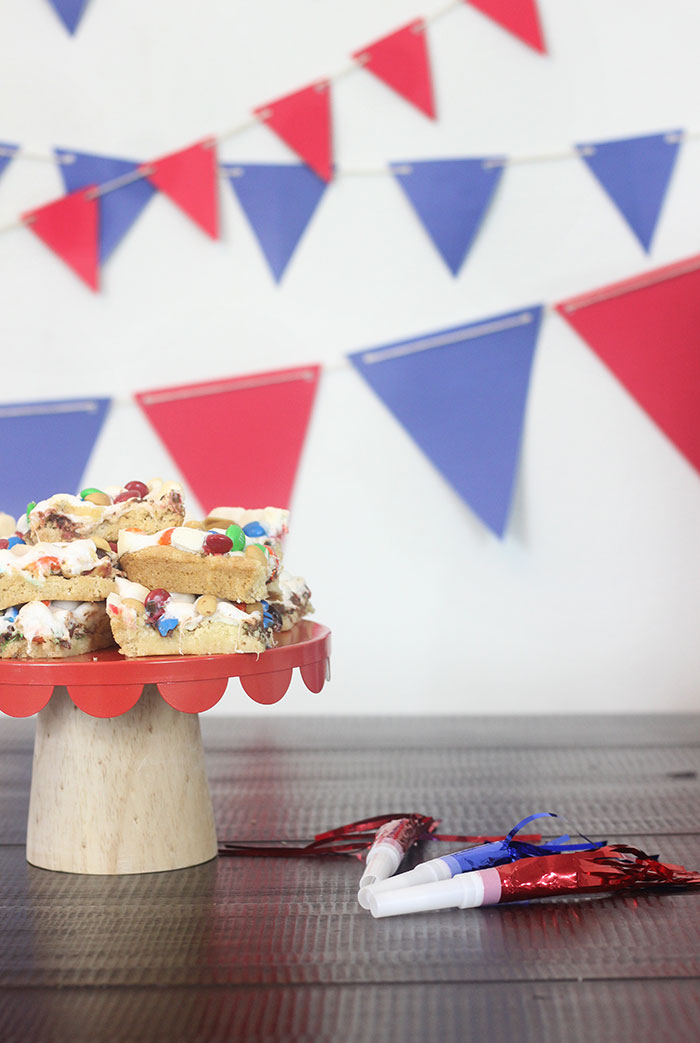 Here's what you need:
1 pkg. (2-layer size) yellow cake mix

½ cup butter, melted
1 egg
3 cups JET-PUFFED Miniature Marshmallows
1 cup candy-coated chocolate pieces
½ cup PLANTERS COCKTAIL Peanuts, chopped
Instructions:
Heat oven to 375°F. Combine dry cake mix, butter and egg; spread onto bottom of 13x9-inch pan sprayed with cooking spray. Bake 16 to 18 min. or until toothpick inserted in center comes out clean. Top immediately with remaining ingredients. Bake 2 min. or until marshmallows begin to melt. Cool completely before cutting into bars.
How does that sound?
Make homegating amazing! Visit Walmart.com for all of your game day needs.
I hope you love my favorite picks, now.... it's your turn to share yours!
Which recipe would your family love the most from the GrabGoWow hub at Walmart.com.