Planning a Fortnite party? Whether you've played the game or love someone that does, these dessert bars inspired by the Fortnite Supply Llama (aka Loot Llama) are so fun. With the best Fortnite sprinkles around, this will make for the best party food for your gamers and addition to any themed party!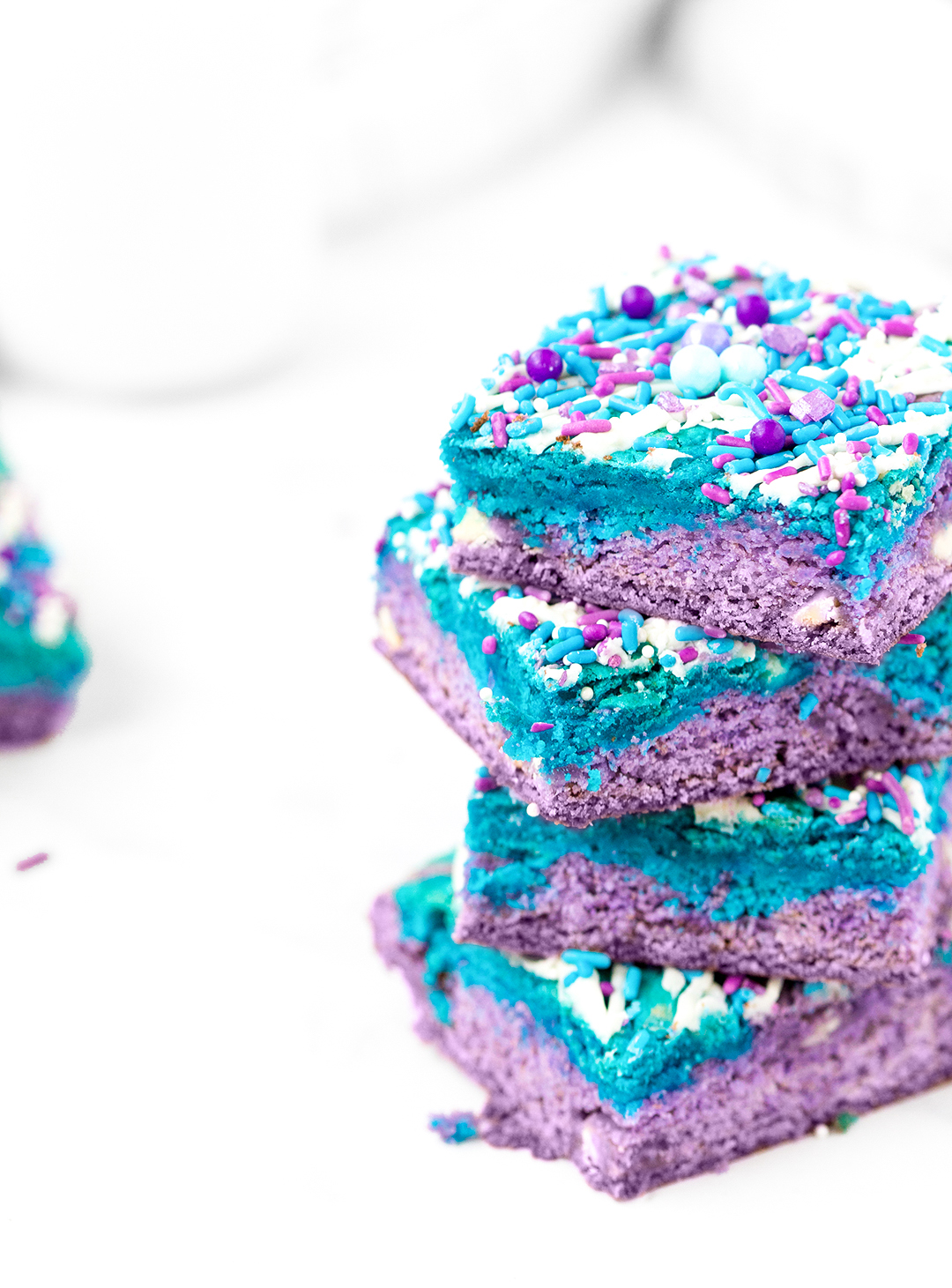 BEST FORTNITE DESSERT
Avid fans know how addicting the game is, so let's bake up an easy dessert that is just as addicting. I've seen some cute party food themed around the game but not so many fun desserts. I thought it was time to change that and add to the fun. With so many Fortnite party requests nowadays due to the game's popularity, this recipe will be perfect. This dessert makes an extra special addition to Fornite birthday parties, too. These Fortnite inspired blondie bars are easy to customize and perfect to add to your fun party theme. Fortnite party food, here we come. Gamers everywhere are bound to be impressed with this one. The very best Fortnite sprinkles take these over the top.
EASY BLONDIE RECIPE
If you've made other blondie bars on my blog, this recipe is the same base blondie recipe with another colorful twist.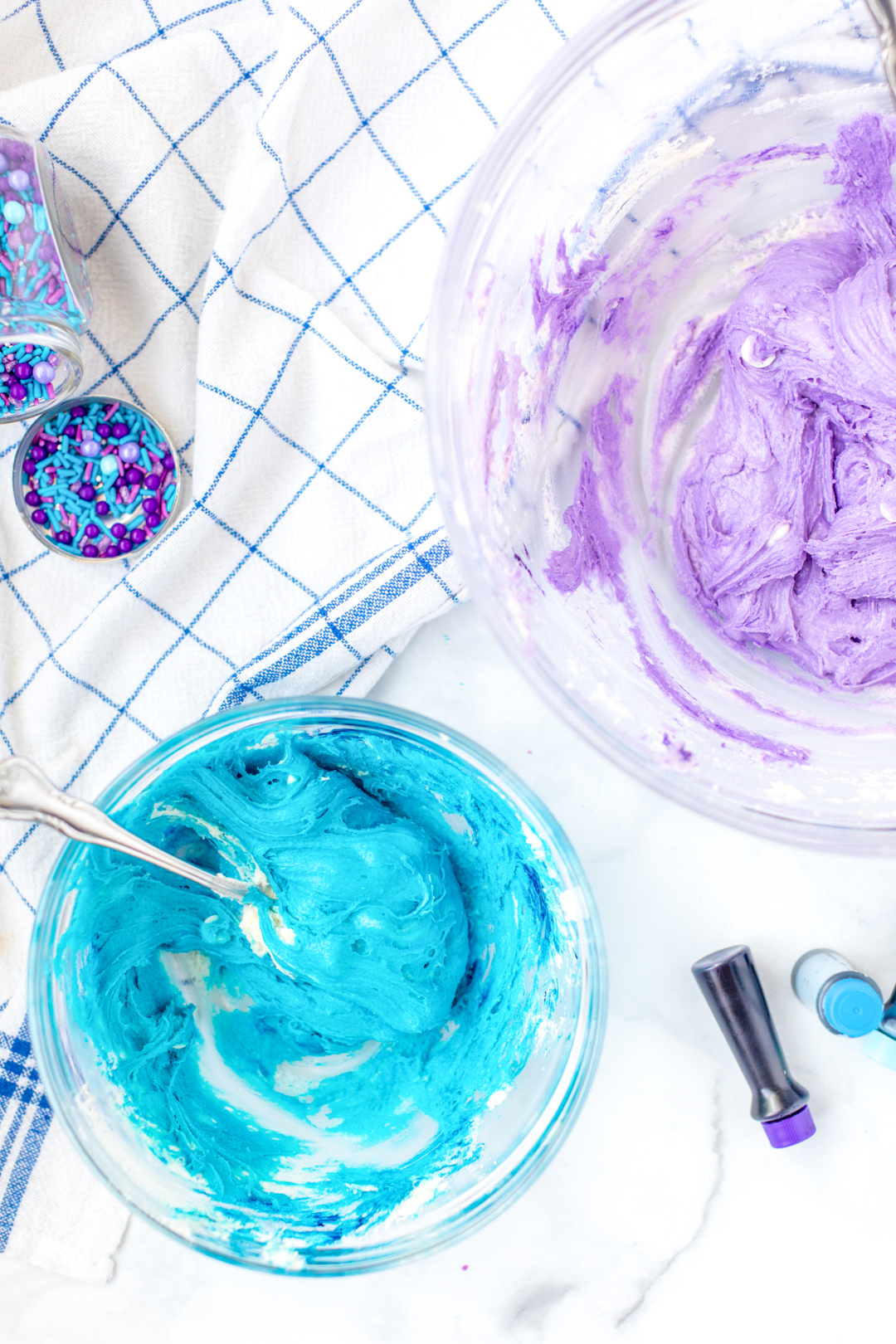 Using cake mix and white chocolate chips is the way to go for simplicity. The options to customize are endless which is why this is my current favorite way to whip up a matching party recipe. The blondie mixture is light in color making it perfect to use with food coloring gels to make the recipe your own. To get these pretty colors, you need to seperate the batter and make your own colors and then add them back together in a baking dish.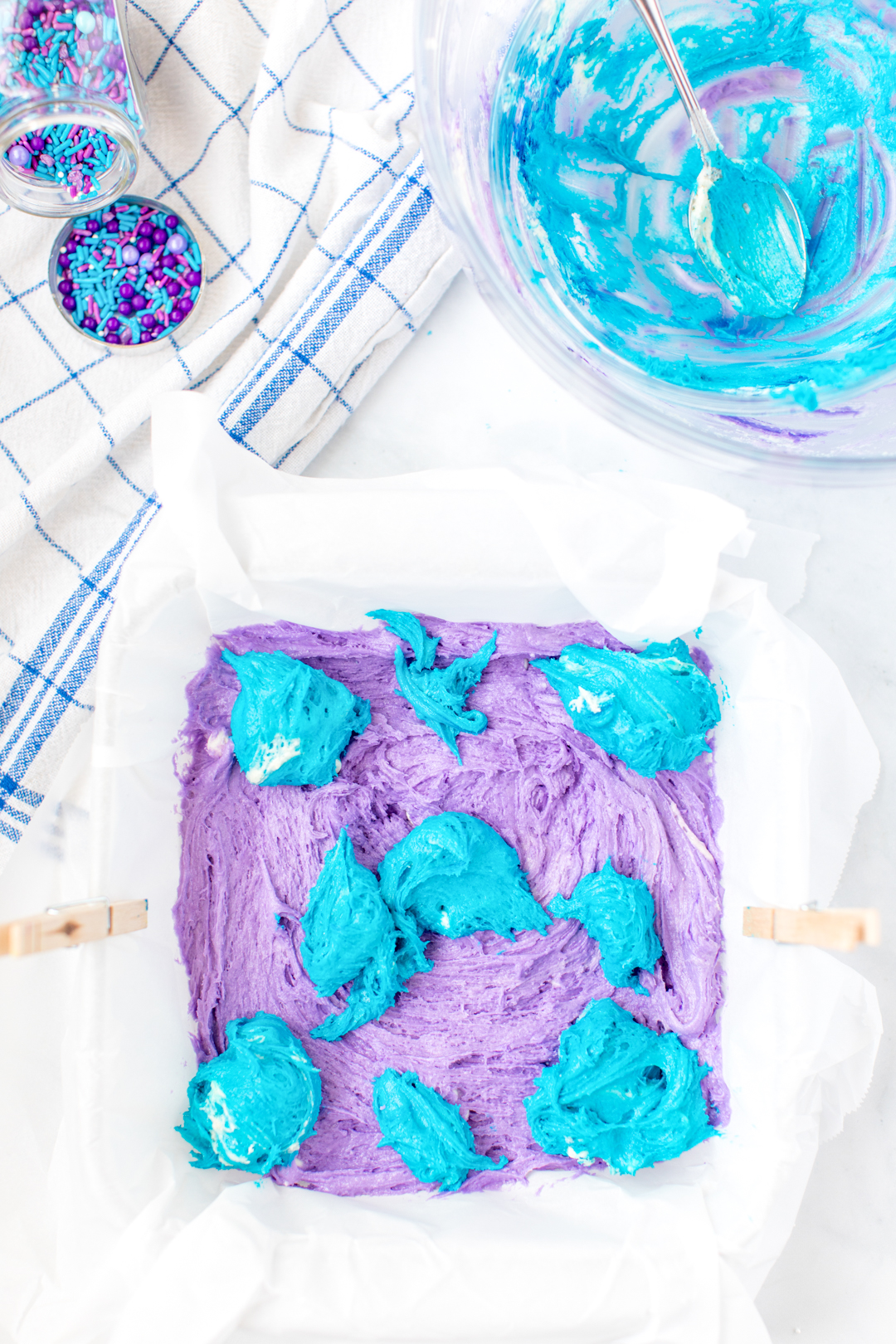 That's where the colorful magic starts. Swirl them together for the ultimate bright bars.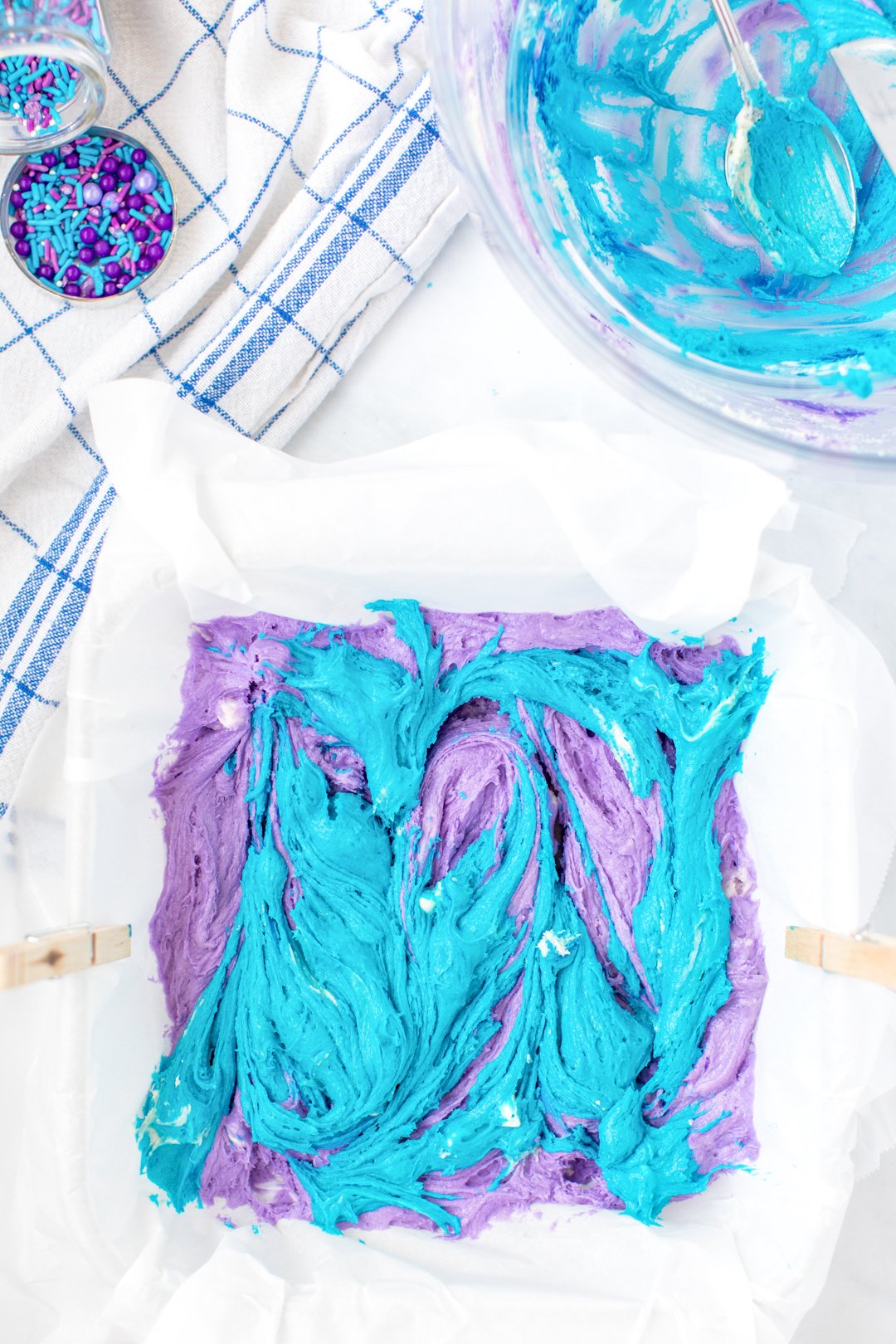 These bake up beautifully, just be sure to follow the specific instructions using foil to prevent burning. Overcooking these blondies will cause a darker spots on the bars that you want to avoid completely so that the colors stay beautiful and bright.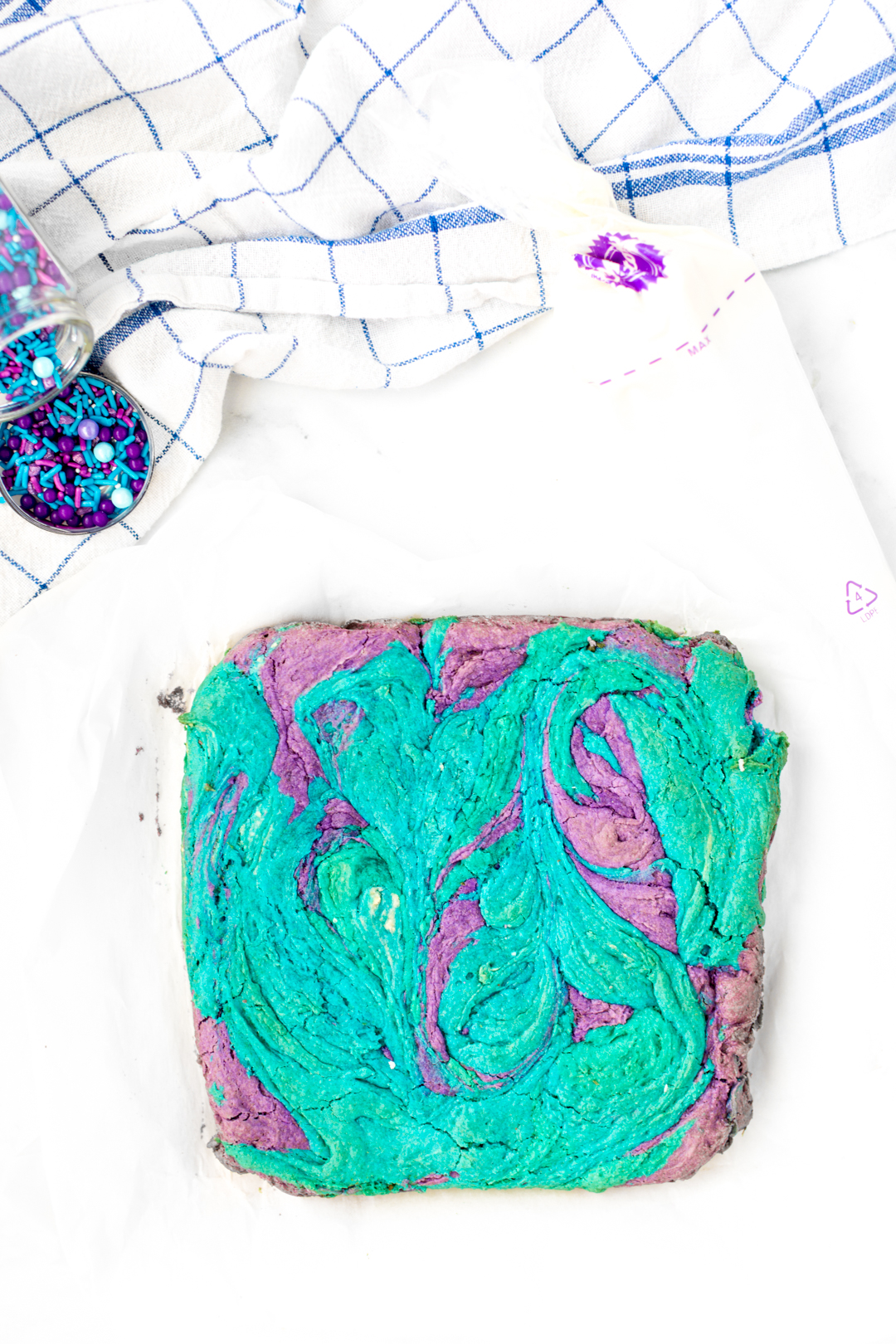 Once the bars have cooled off completely, it's time to add the awesome finishing touches to take this over the top.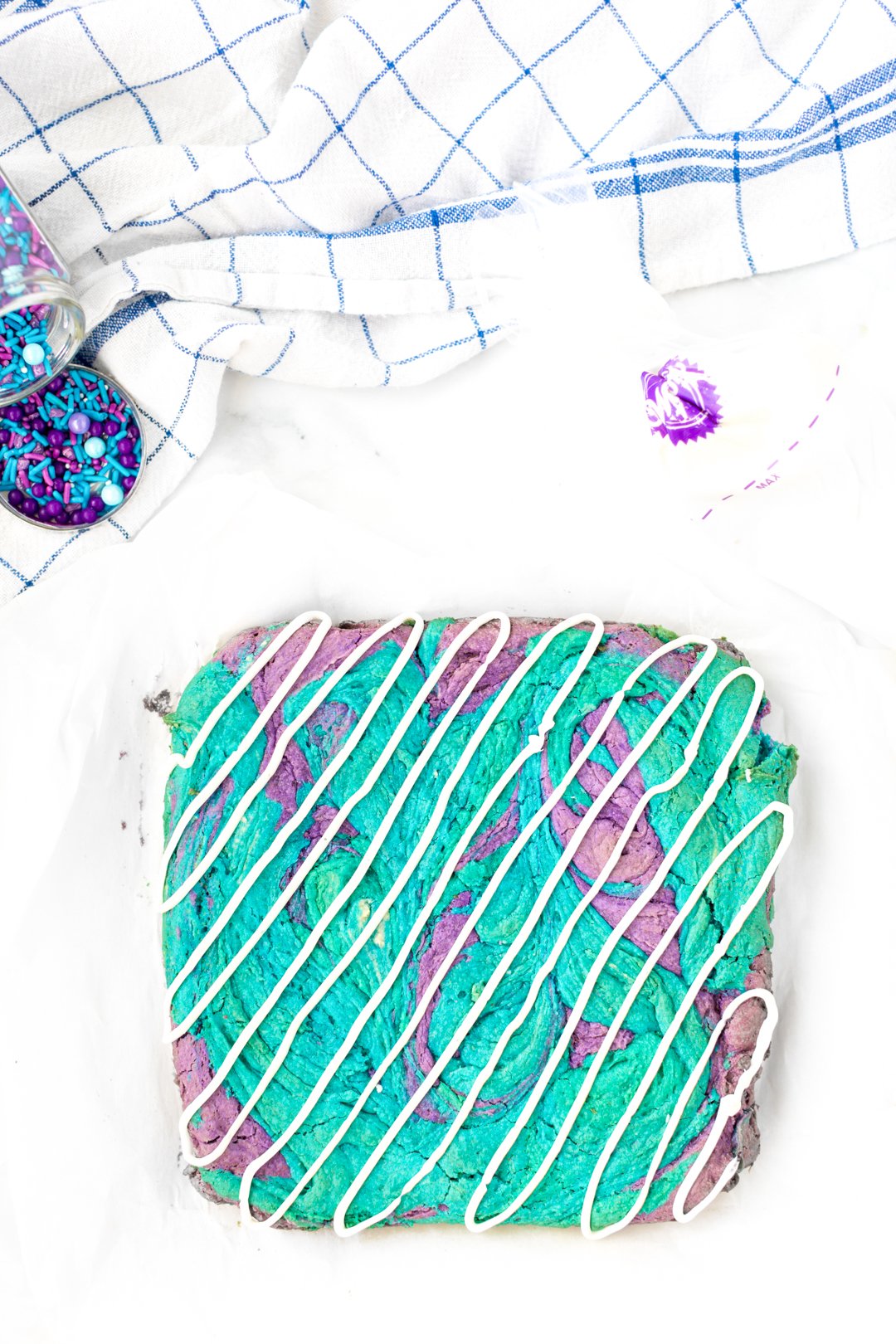 A drizzle of frosting makes these extra delicious, too.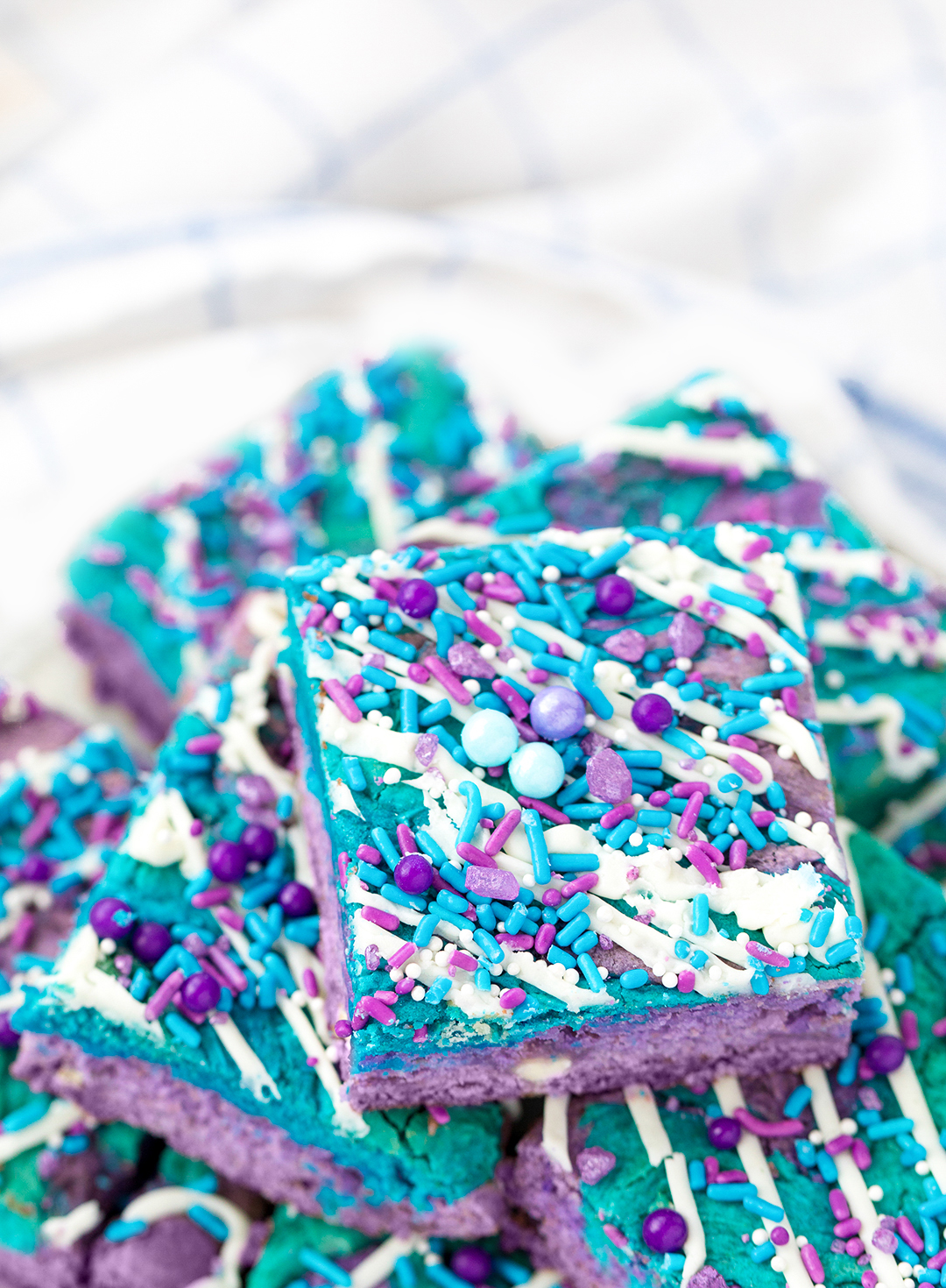 Then, all you need to do is add your wonderful sprinkles.
BEST FORTNITE SPRINKLES
To make these Fortnite bars extra special, you are going to want to add the very best sprinkles. The only amazing pre-made blend that I have found is on Etsy. Just type in "Fortnite Sprinkles" and they are the first to come up. If you want to create your own custom Fortnite Llama inspired sprinkles, use color combinations of bright blues, teals, purples and white. You really can't go wrong. The more unique, the better!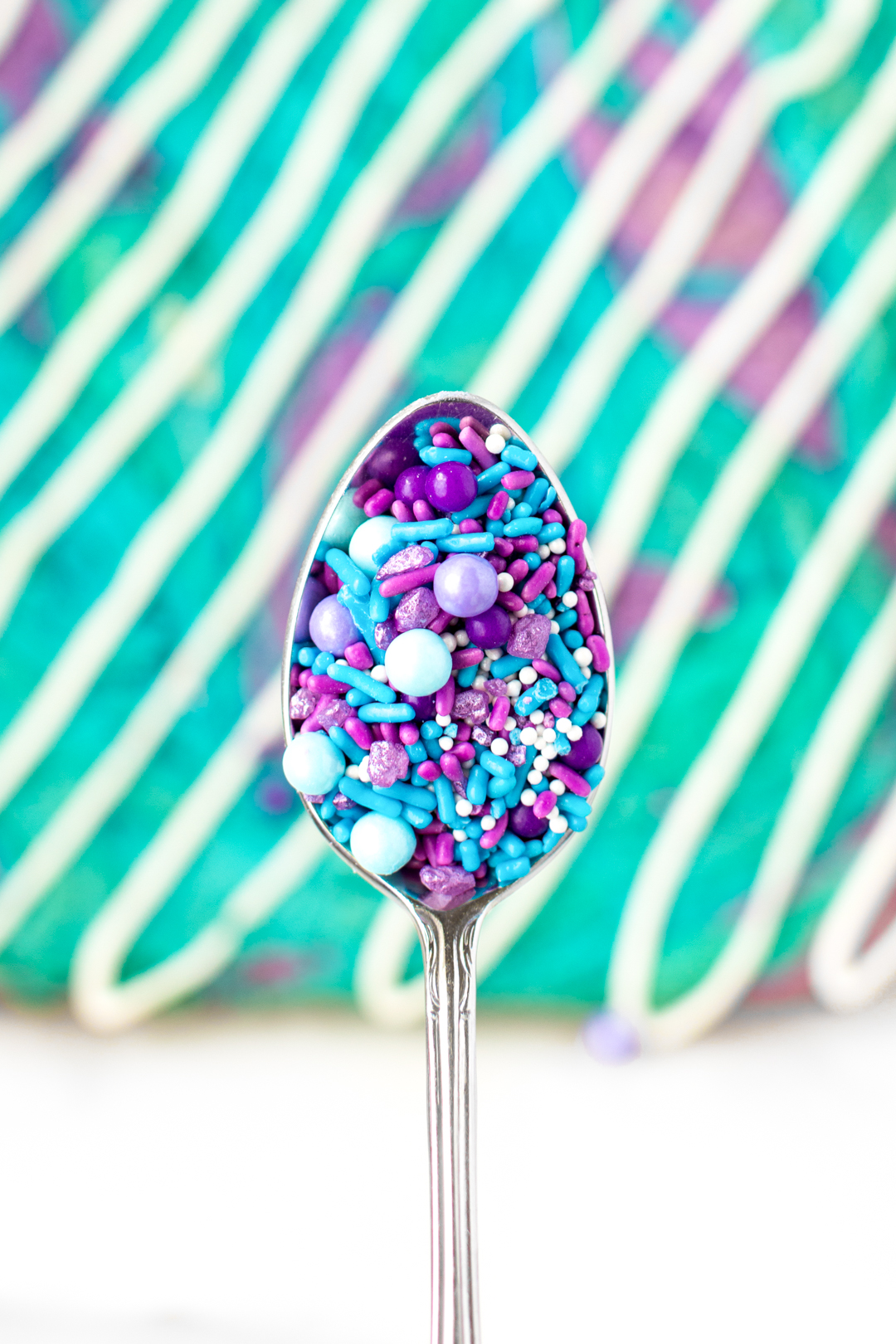 MORE PARTY DESSERTS
Fortnite Party Dessert Bars
Additional Time:
50 minutes
Total Time:
1 hour
30 minutes
Fortnite Party Food Dessert Recipe Inspired by Loot Llama (Supply Llama). Easy Blondie Base that is Customizable.
Ingredients
Ingredients:
1 box white cake mix
¼ cup vegetable oil
1 large egg (beaten)
¼-⅓ cup milk
½ cup white chocolate chips
Food gel (Purple from Neon Color Set & Blue from Primary Color Set)
White Frosting
Fortnite Sprinkles
Instructions
Preheat oven to 350 degrees.
In a large bowl, mix the first three ingredients together. Slowly incorporate milk, starting with ¼ cup and add more as necessary. The batter should be thick and resemble silly putty.
Add the white chocolate chips.
Transfer about 1 cup of batter to a small bowl. Add blue food gel and mix until it's fully incorporated.
Add purple food gel to remaining batter. Transfer to a parchment lined 8x8 baking dish.
Spoon blue batter on to the purple batter and use a knife to create a swirl design.
Bake for 25 minutes then cover with aluminum foil and bake for another 15 minutes. Remove from oven and allow the bars to cool completely.
Once the blondies have cooled, use a pastry bag or baggie to drizzle frosting and add Fortnite inspired sprinkles.
Notes
Blondies will be slightly gooey in the middle when they first come out of the oven but will firm up once cooled.
Recommended Products
As an Amazon Associate and member of other affiliate programs, I earn from qualifying purchases.
Nutrition Information
Yield

9
Serving Size

1
Amount Per Serving
Calories

170
Total Fat

12g
Saturated Fat

3g
Trans Fat

0g
Unsaturated Fat

8g
Cholesterol

24mg
Sodium

60mg
Carbohydrates

14g
Fiber

0g
Sugar

11g
Protein

2g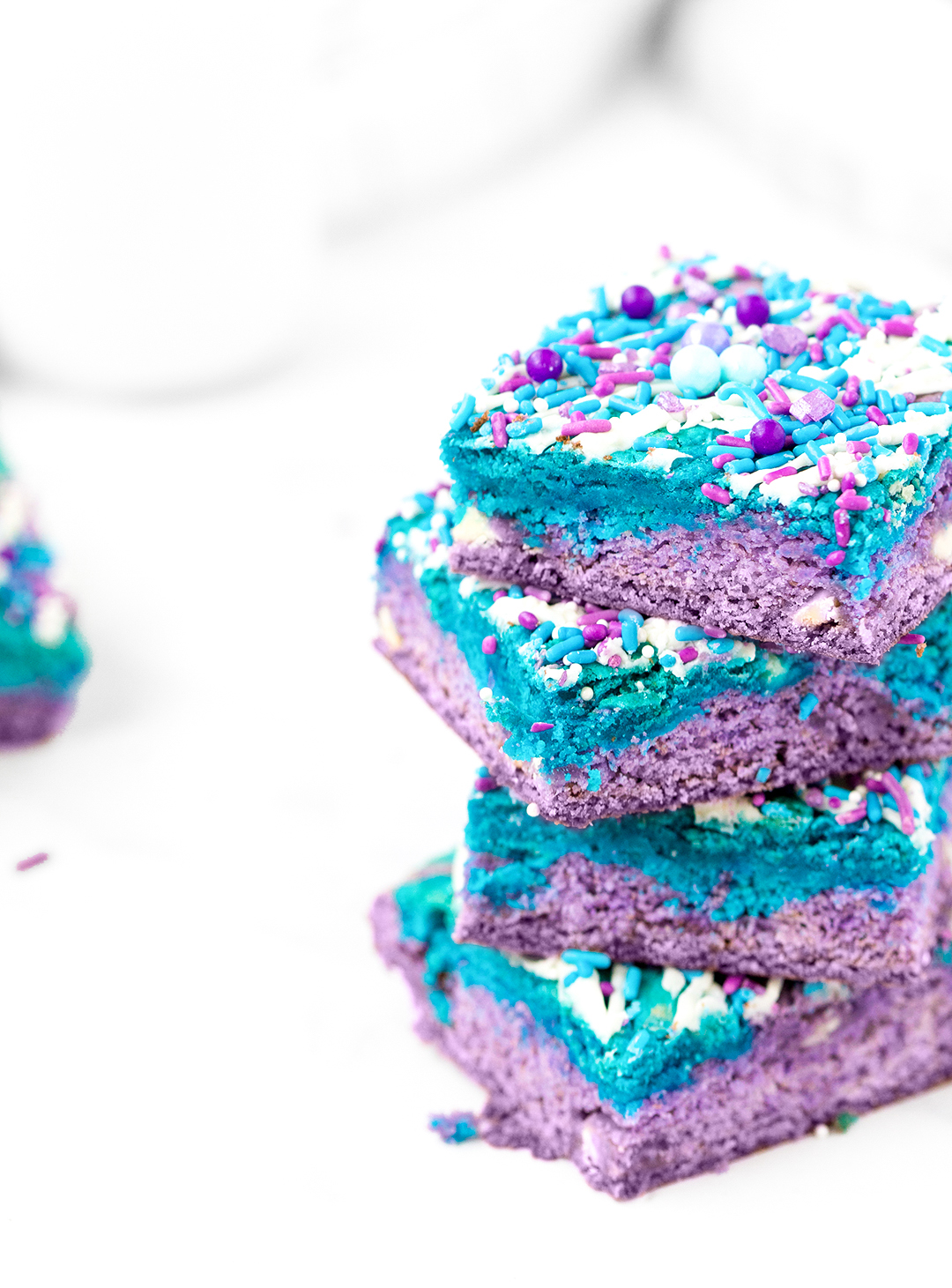 MORE PARTY IDEAS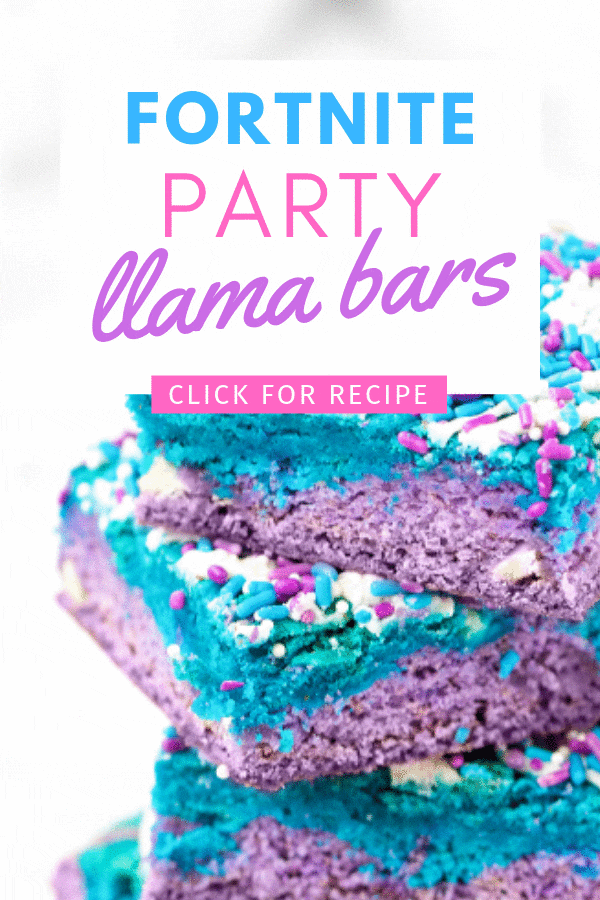 Do you have a Fortnite player or two in your life, too?