If I had to pick my very favorite comfort food, it's by far Macaroni and cheese. Because… cheese, of course. Yet, it's something I rarely make because I feel like it's too complicated or time consuming. This post is sponsored by Mirum but all opinions are my own.
This 5 ingredient mac & cheese recipe is so easy to make. It's cheesy and mouth-pleasy.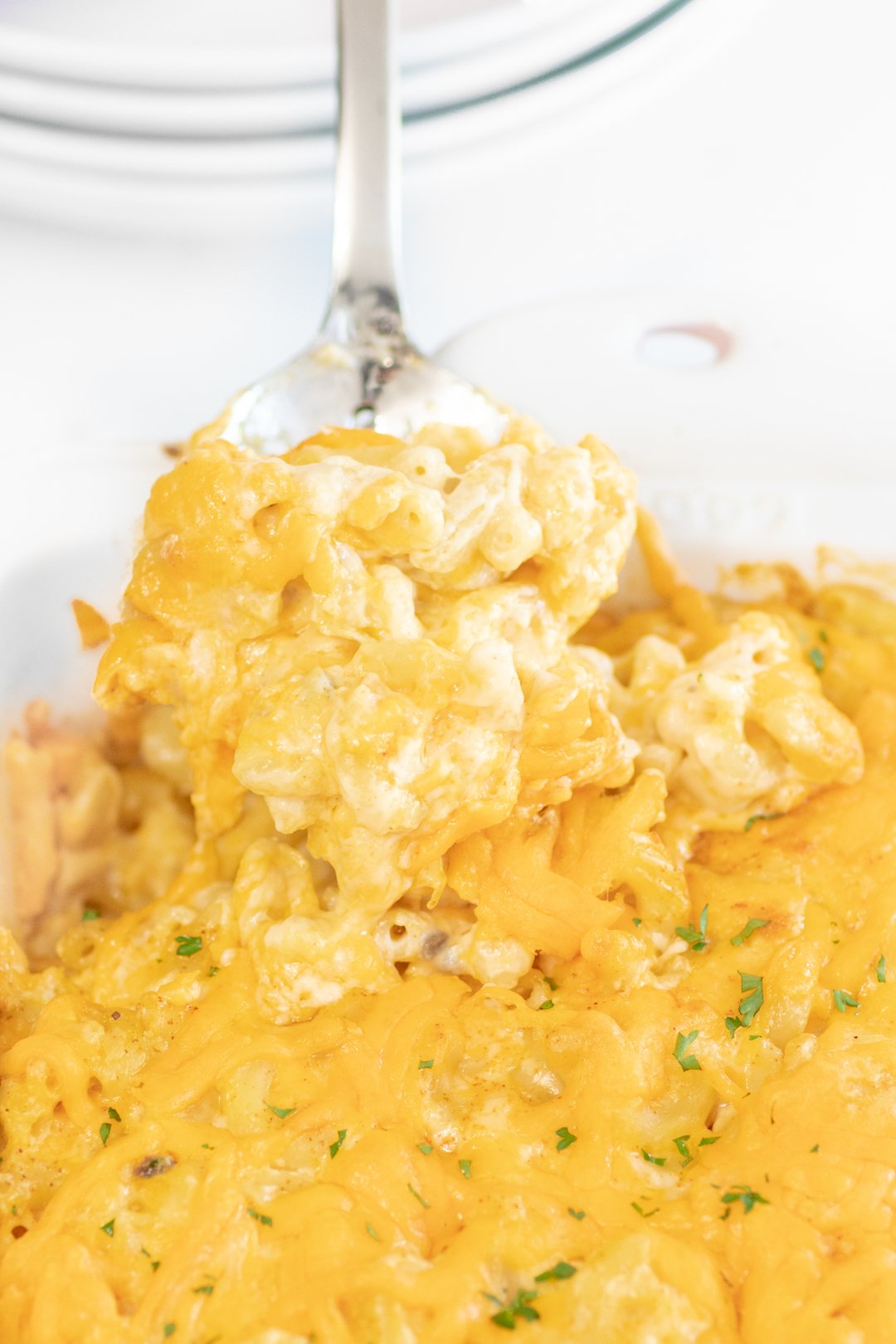 This recipe from the new Best Meals hub on Facebook is totally life changing.
It truly is. I'm always looking for ways to simplify meals and this recipe is a seriously hot find and you might not believe the secret ingredient that makes this magic happen.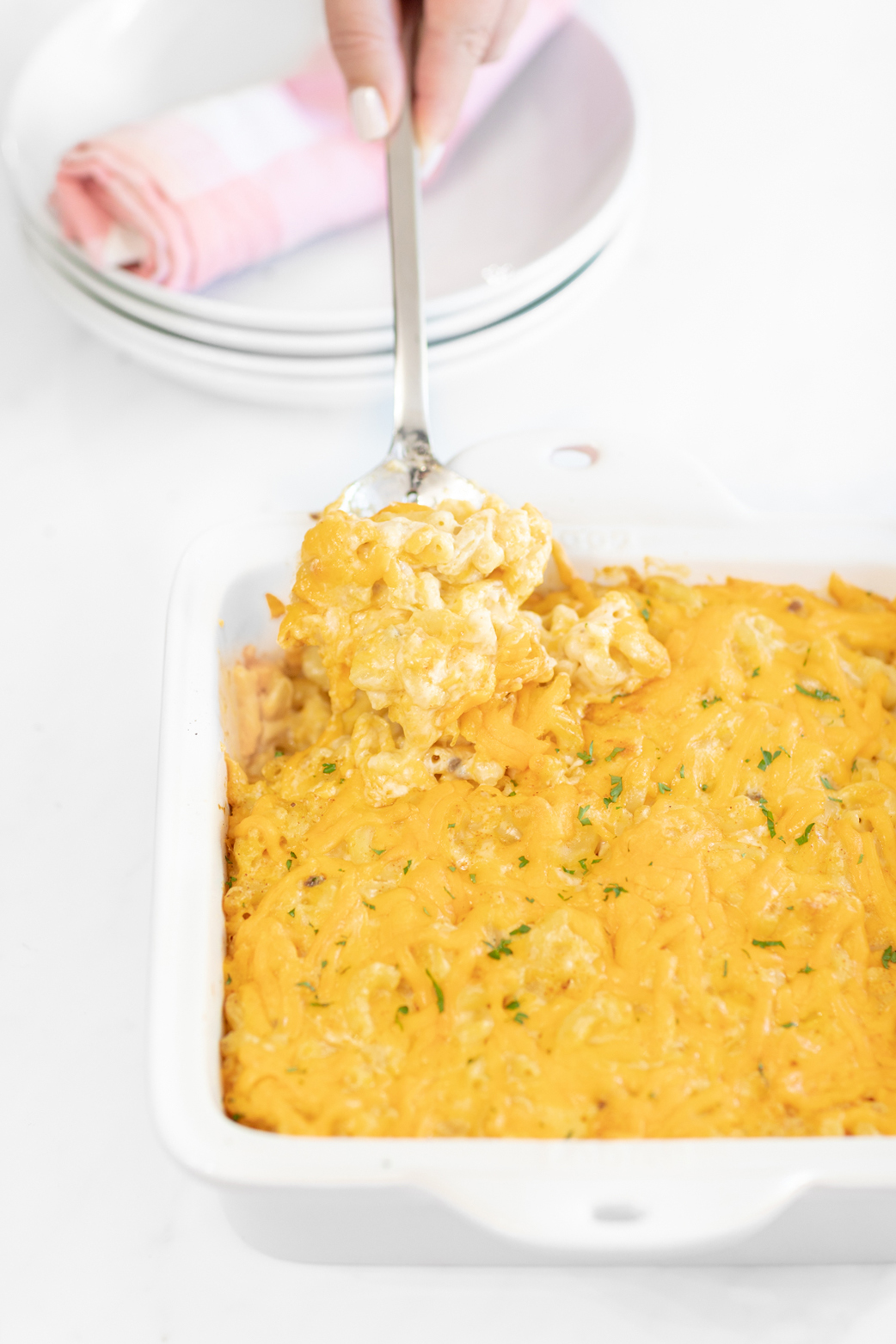 I won't keep you hanging, I'm not one to keep a good thing to myself. Hellmann's Real Mayonnaise is the surprising ingredient that makes this recipe ALL that it is.
The mayo lends its flavor and creamy texture so easily that you'll never want to make mac & cheese any other way.
It's recipes like these that bring the whole family to the table with no fuss. Let's make it!
EASY MAC & CHEESE RECIPE
Keeping it simple doesn't mean you have to sacrifice on flavor.
This easy mac & cheese recipe proves it!
Best part is that Publix is the one stop shop for all of these ingredients!
I love that I can pop right over since we have a store right around the corner.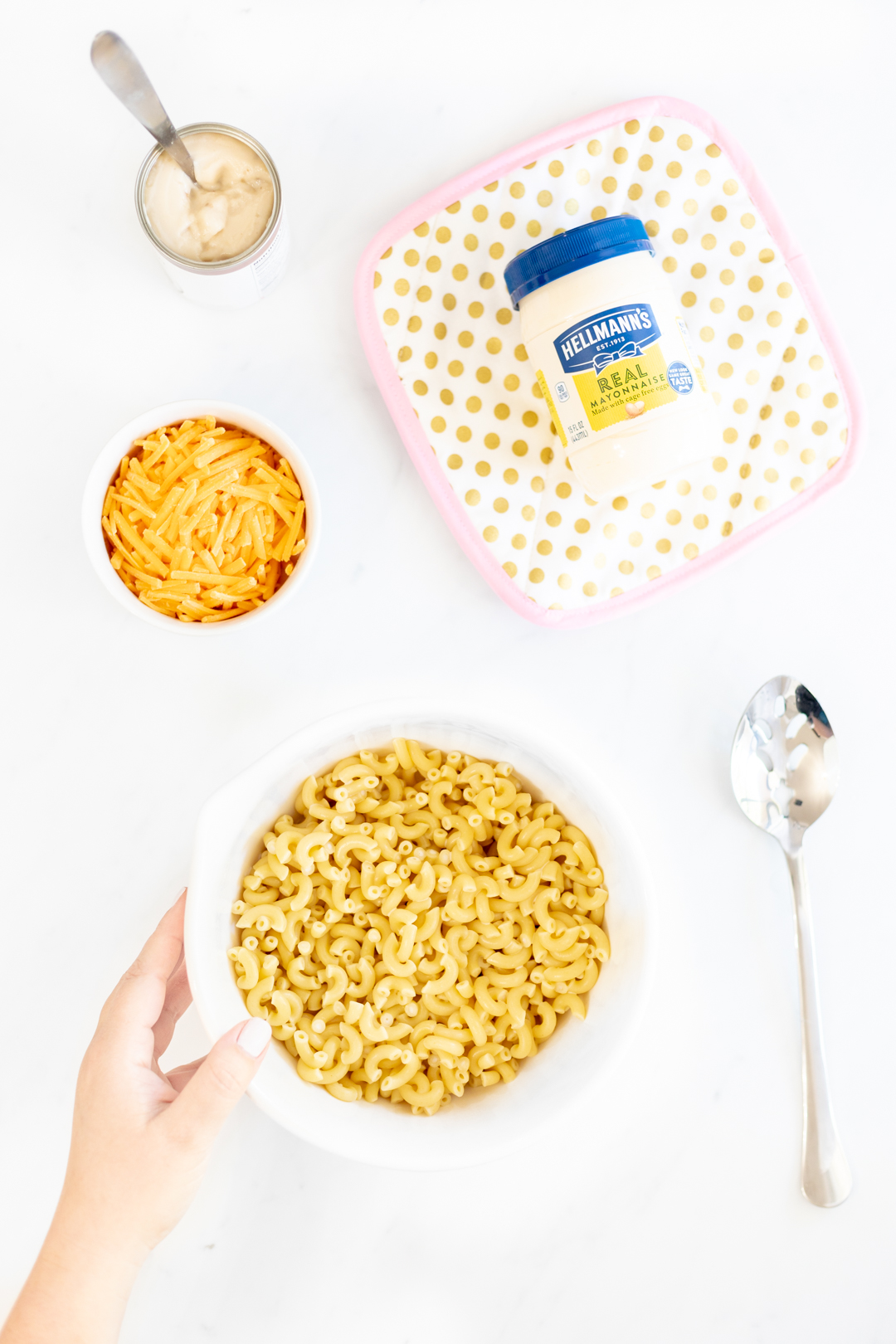 The five ingredients you'll need are elbow macaroni, cooked and drained, condensed cream of mushroom soup. cheddar cheese Hellmann's® Real Mayonnaise and milk. That's it!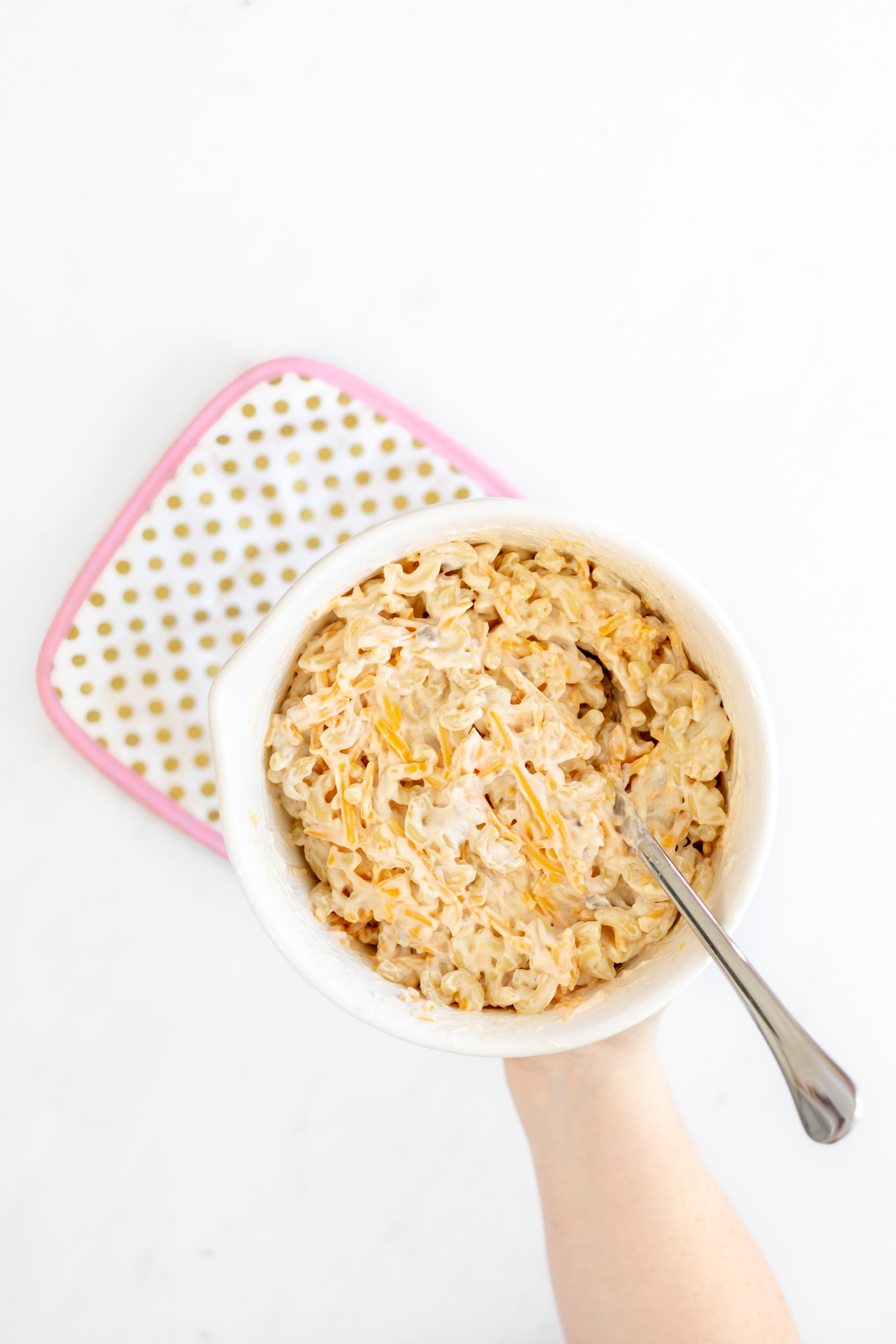 All you need to do is mix up the ingredients, add it to a baking dish and bake it.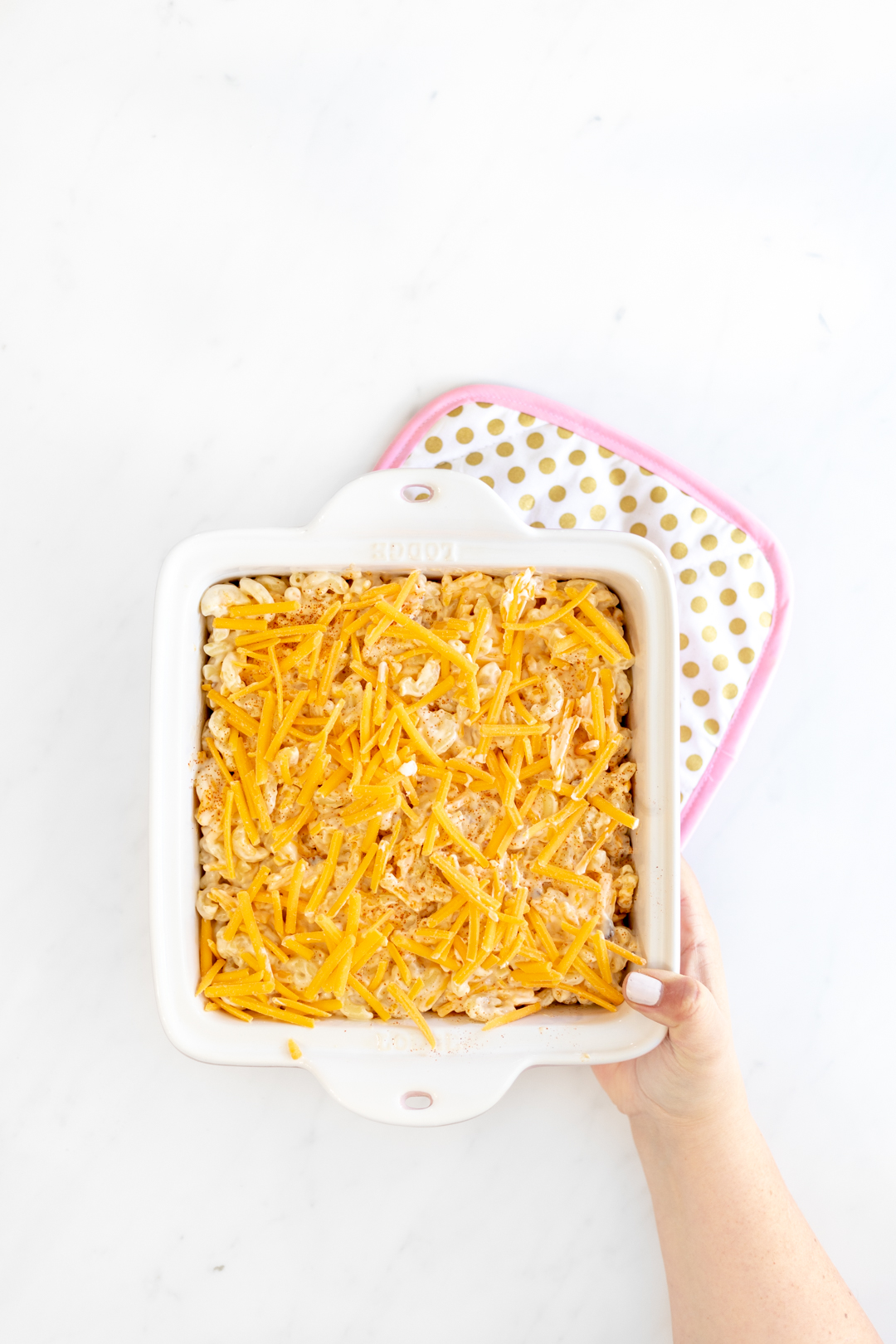 Just 30 minutes in the oven and dinner is pretty much ready.
Serve up with a ready made salad or your favorite veggies and it's a wrap.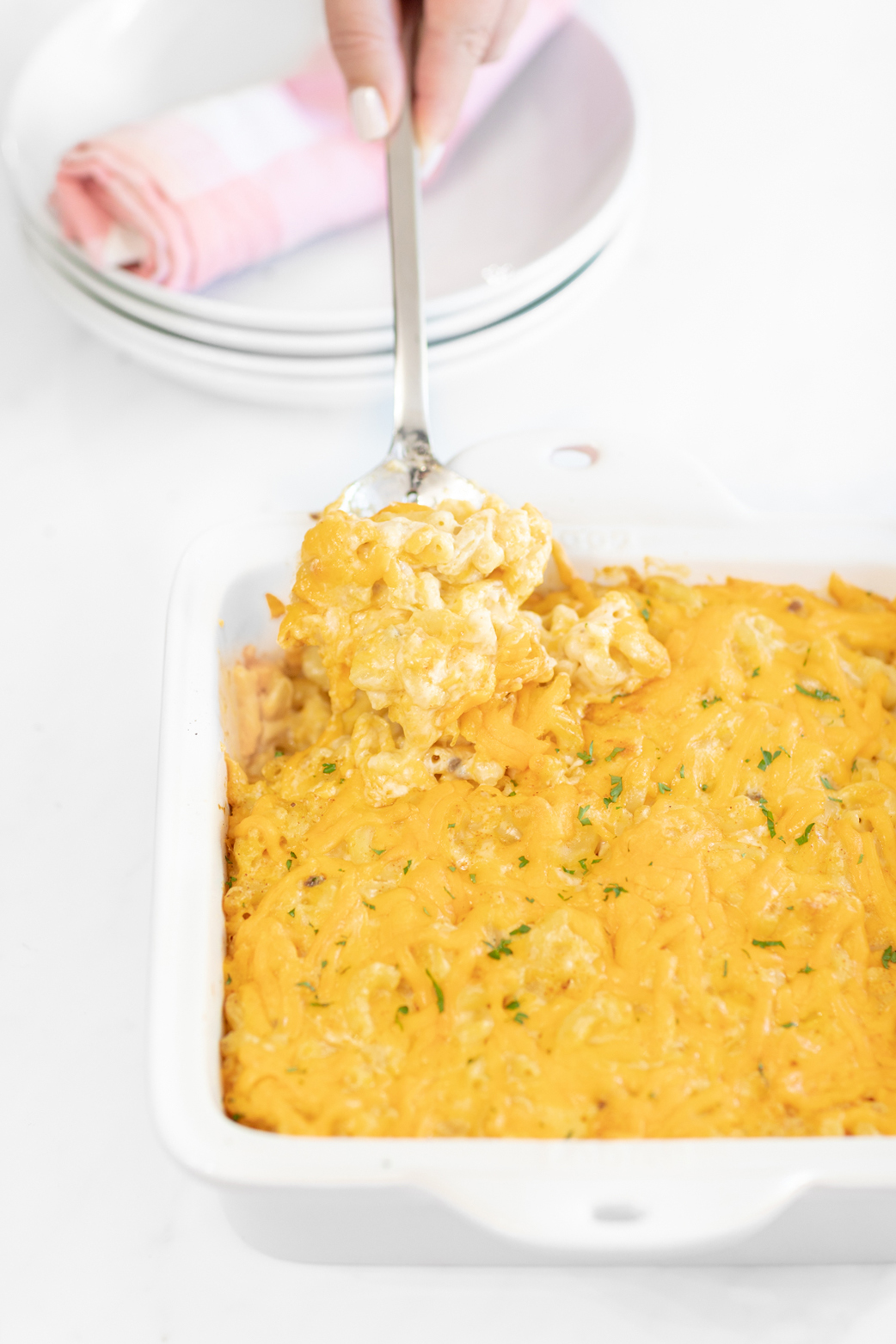 You won't believe the cheesy, creamy goodness that these simple five ingredients make happen.
I'm getting hungry just thinking about this! So glad we have leftovers!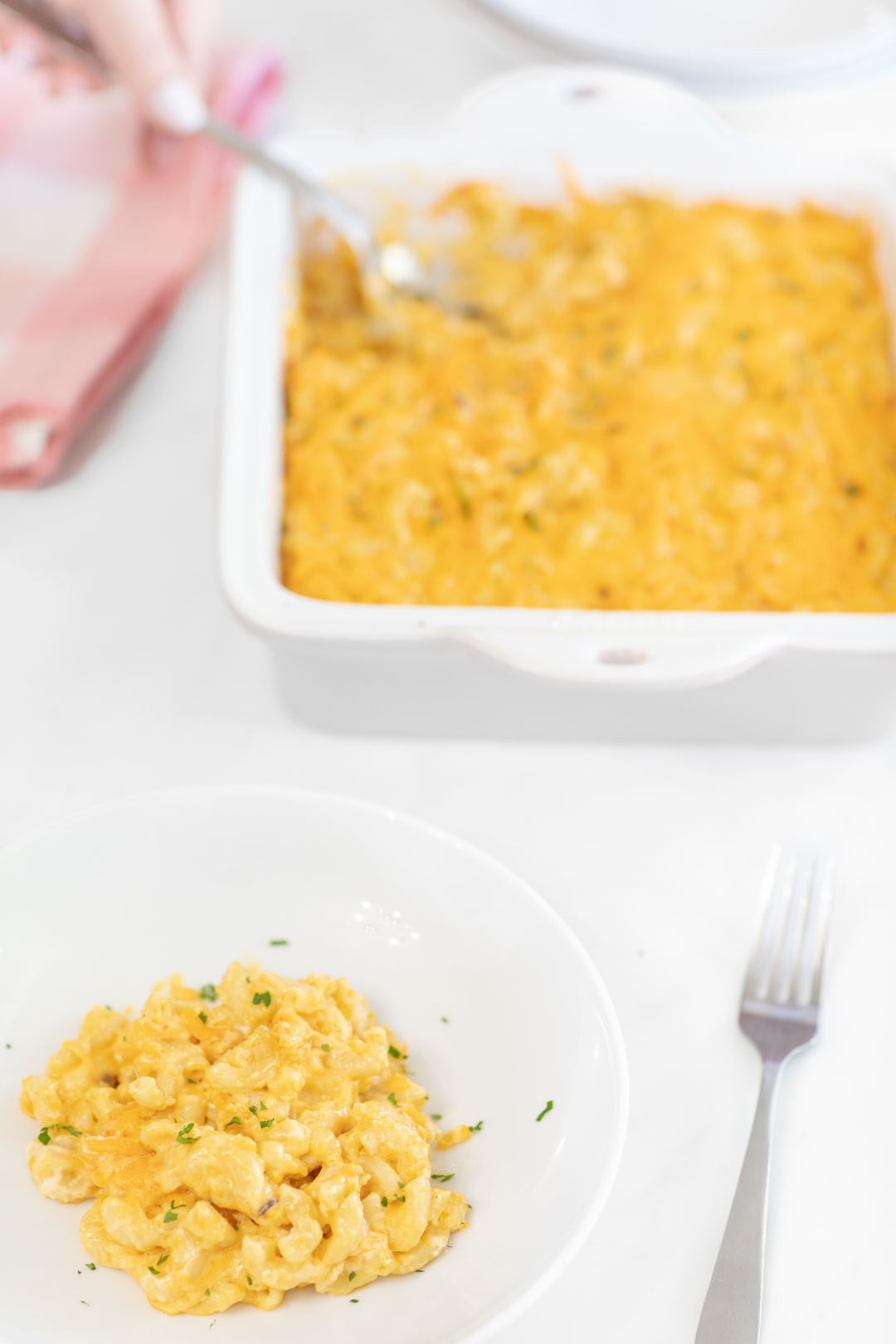 This dreamy mac and cheese recipe is thanks to the Best Meals hub.
5 Ingredient Baked Mac & Cheese
Ingredients
8 oz. elbow macaroni, cooked and drained
1 can cream of mushroom soup, condensed (10.75 oz.)
2 ¼ cups cheddar cheese, divided (approx. 9 oz.)
¾ cup Hellmann's® Real Mayonnaise
½ cup 2% milk
Optional: Salt, Pepper, Smoked Paprika
Instructions
Preheat your oven to 375. In a large bowl, combine all of the ingredients EXCEPT 1/2 cup of cheese. Season if you like with salt and pepper. I added a few dashes of smoked paprika. Spread mixture into a 9" baking dish and sprinkle with the remaining cheese. Bake 30 minutes or until heated through. and the cheese is starting to look golden and bubbly. Cool and serve.
7.8.1.2
303
https://cutefetti.com/5-ingredient-baked-mac-cheese/

Yum.