Tis the season to be busy, but stopping to savor special moments is a must. I'm all about seeking out holiday entertaining hacks to make it all happen, and I have just the thing to share today. Enter this scrumptious holiday coffee bar that guests and hosts alike are going to love. With a few yummy and cute things you can be the hostess with the mostess if you ask me. This post contains affiliate links.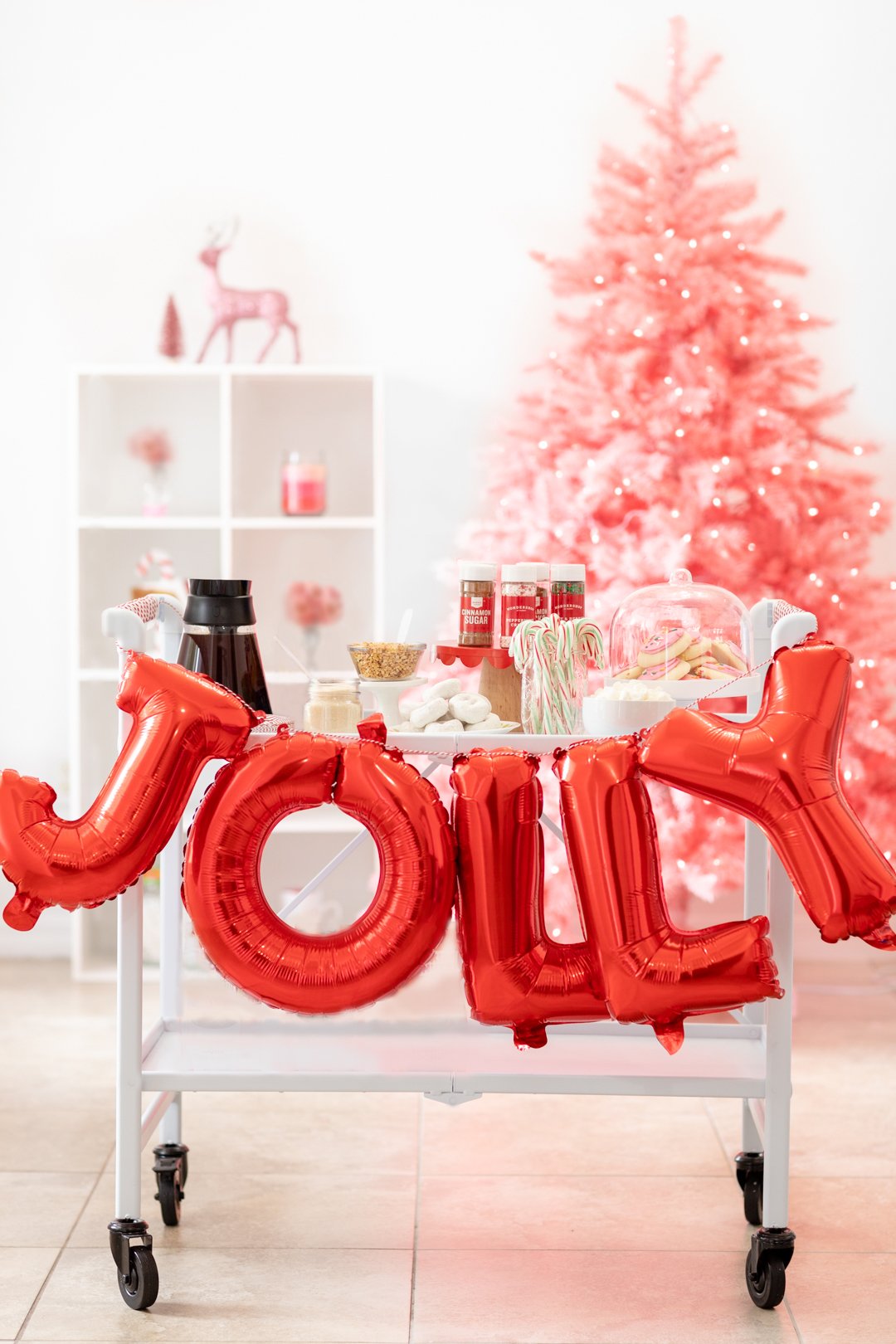 There's nothing more cozy than a good cup of coffee and it's especially heartwarming to enjoy a cup or two with friends and families during the holiday season. Create your own moments with a holiday coffee bar!
HOLIDAY COFFEE BAR CART
Not sure if you're anything like me, but I could never leave a Target empty handed. I am so hooked on all of their seasonal goodies! They have the cutest stuff that is just perfect for holiday hosting in style. As soon as I spotted this *jolly* word balloon, the idea of a coffee bar cart for the holidays practically planned itself. That's kind of how my regular creative process goes. True story! The balloon actually has a hashtag balloon with it, but I didn't use it because it was too big for my bar cart.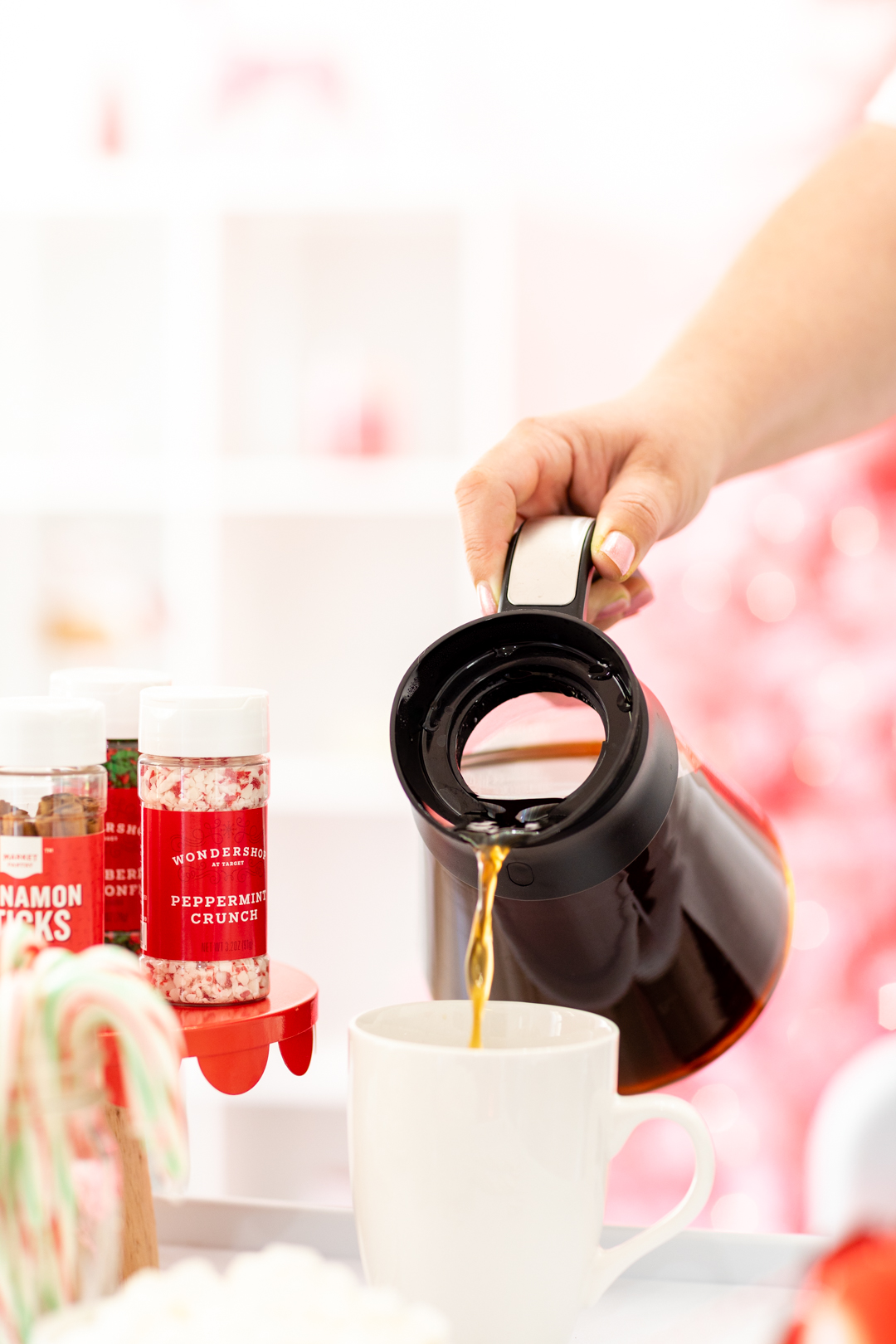 I love having options, so this coffee bar spread celebrates a variety of delicious flavors and options for making a custom holiday coffee. First, pick some coffee to get the party started. Flavored coffee creamer is a must!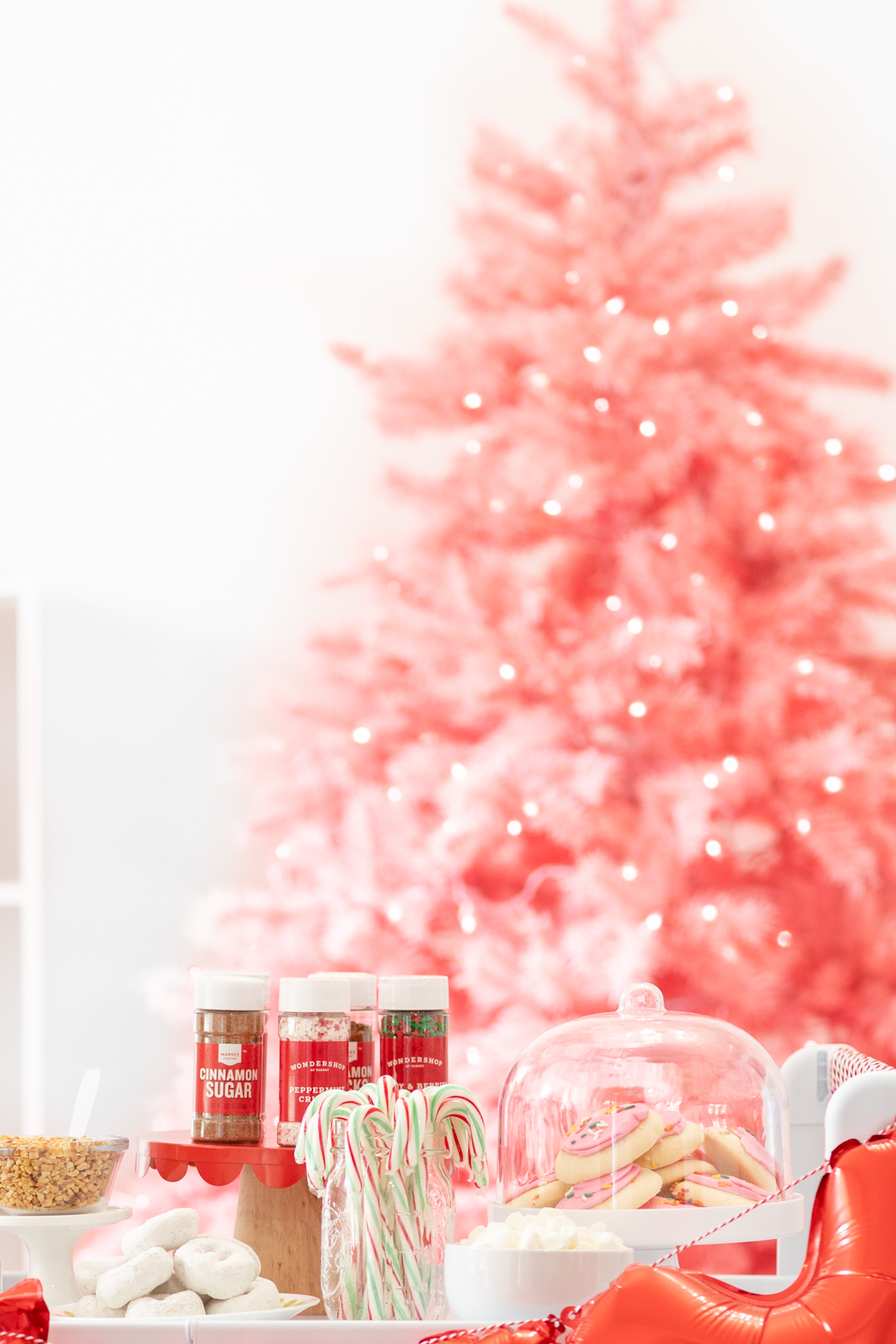 Once you pick out your coffee and creamer, you're almost ready to party! Hit up the holiday aisles for an awesome selection of toppings that are perfect for a coffee bar from Peppermint Crunch and Holiday Sprinkles to Cinnamon Sticks. Perfection! The Wondershop™ at Target is freakin' awesome this year for things like this.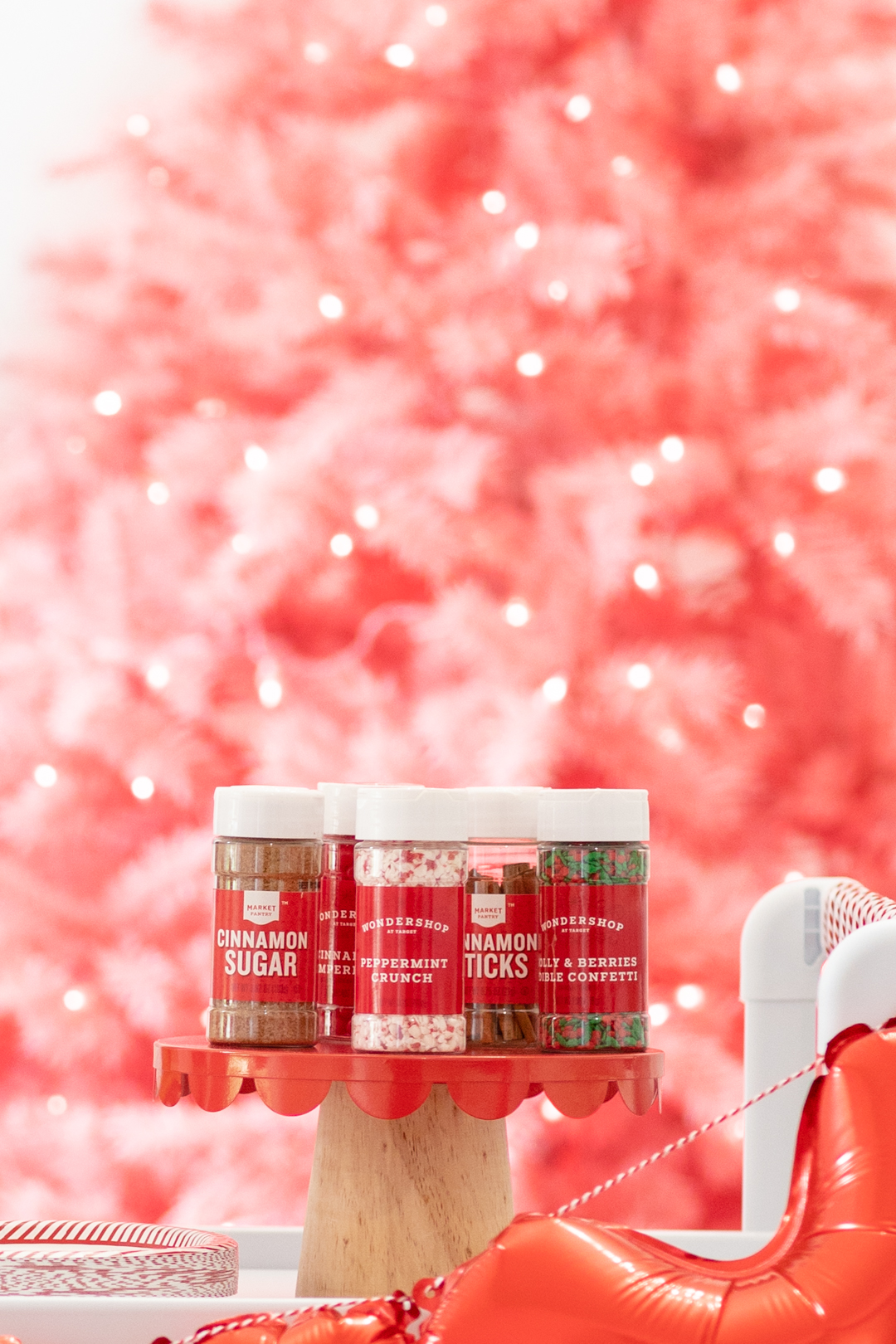 Lastly, pick out a selection of holiday treats for a little snack that will go perfectly with a cup of holiday coffee. I chose frosted cookies and mini donuts. Can I get a yum?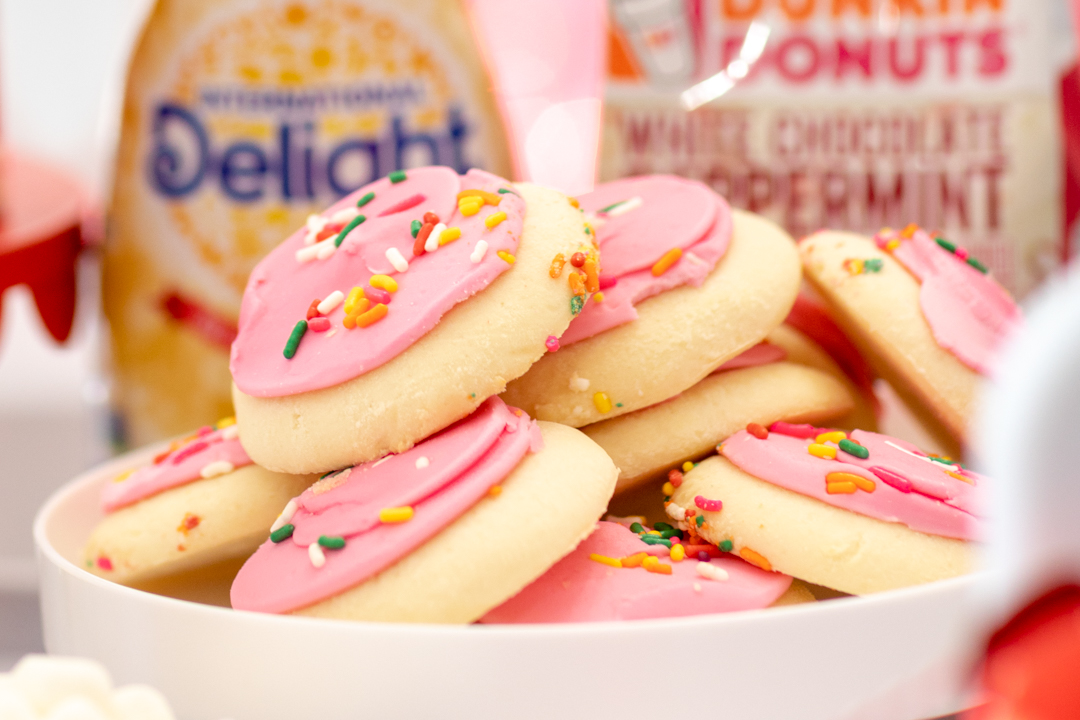 Then, I added some Peppermint Whipped Cream that I found at Target – OMG yum.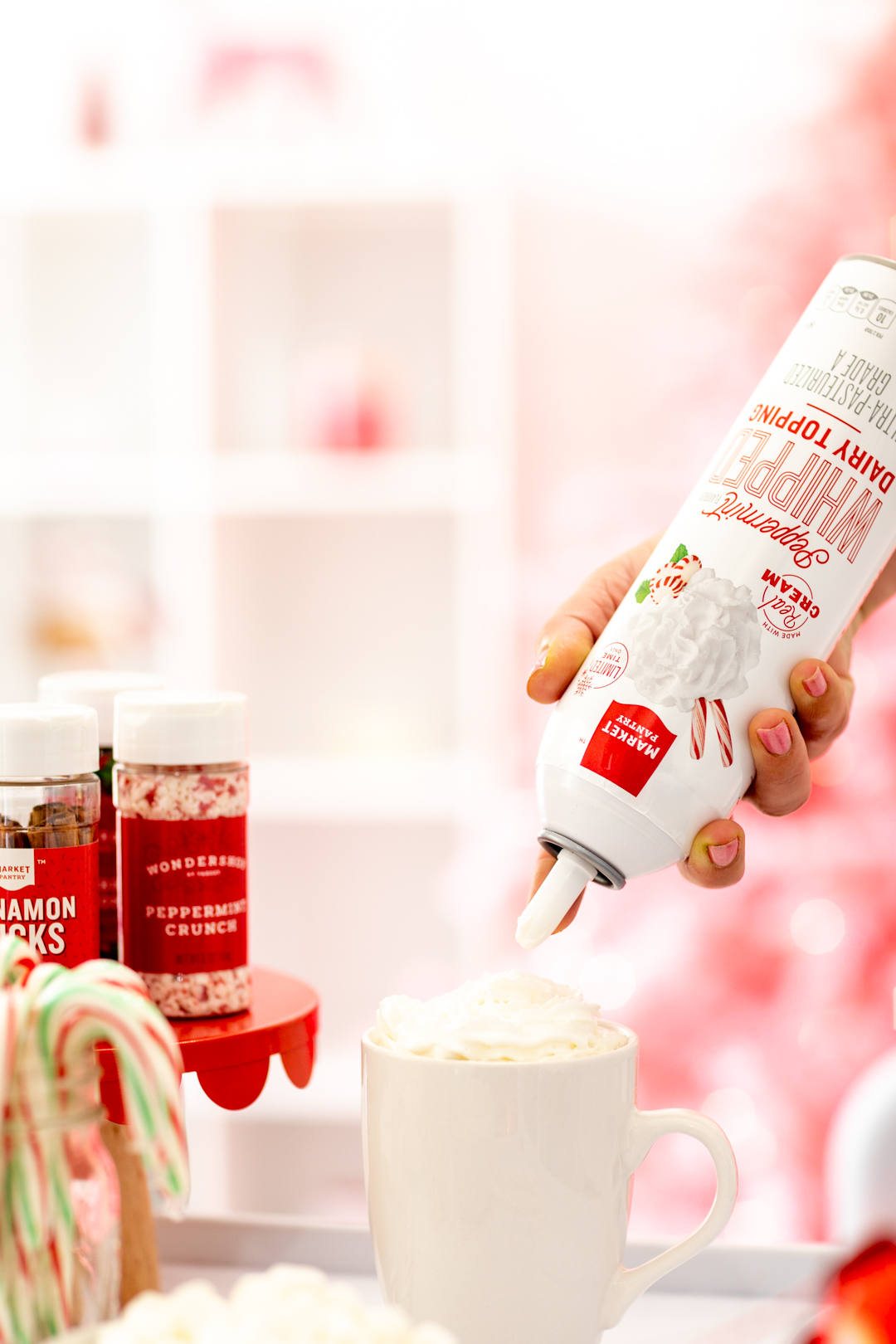 Cheers to an amazing holiday season, friends!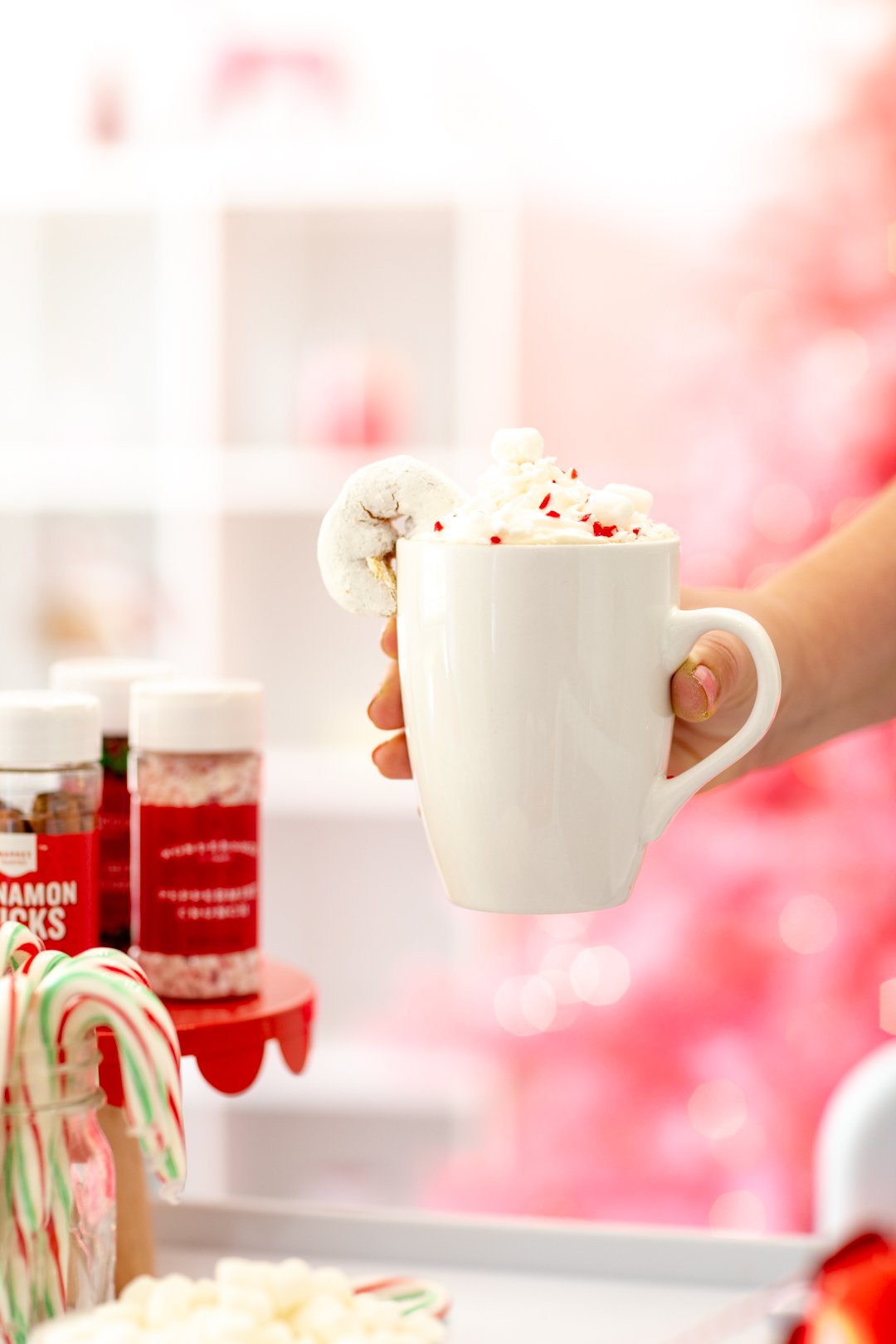 COFFEE BAR SHOPPING LIST
Seasonal Flavored Coffee
Seasonal Flavored Creamers
Peppermint Whipped Cream
Mini Marshmallows
Candy Canes
Cinnamon Sticks
Cinnamon Sugar
Holiday Sprinkles
Peppermint Crunch
Cinnamon Imperials
Sweet & Salty Nut Topping
Holiday Cookies
Mini Donuts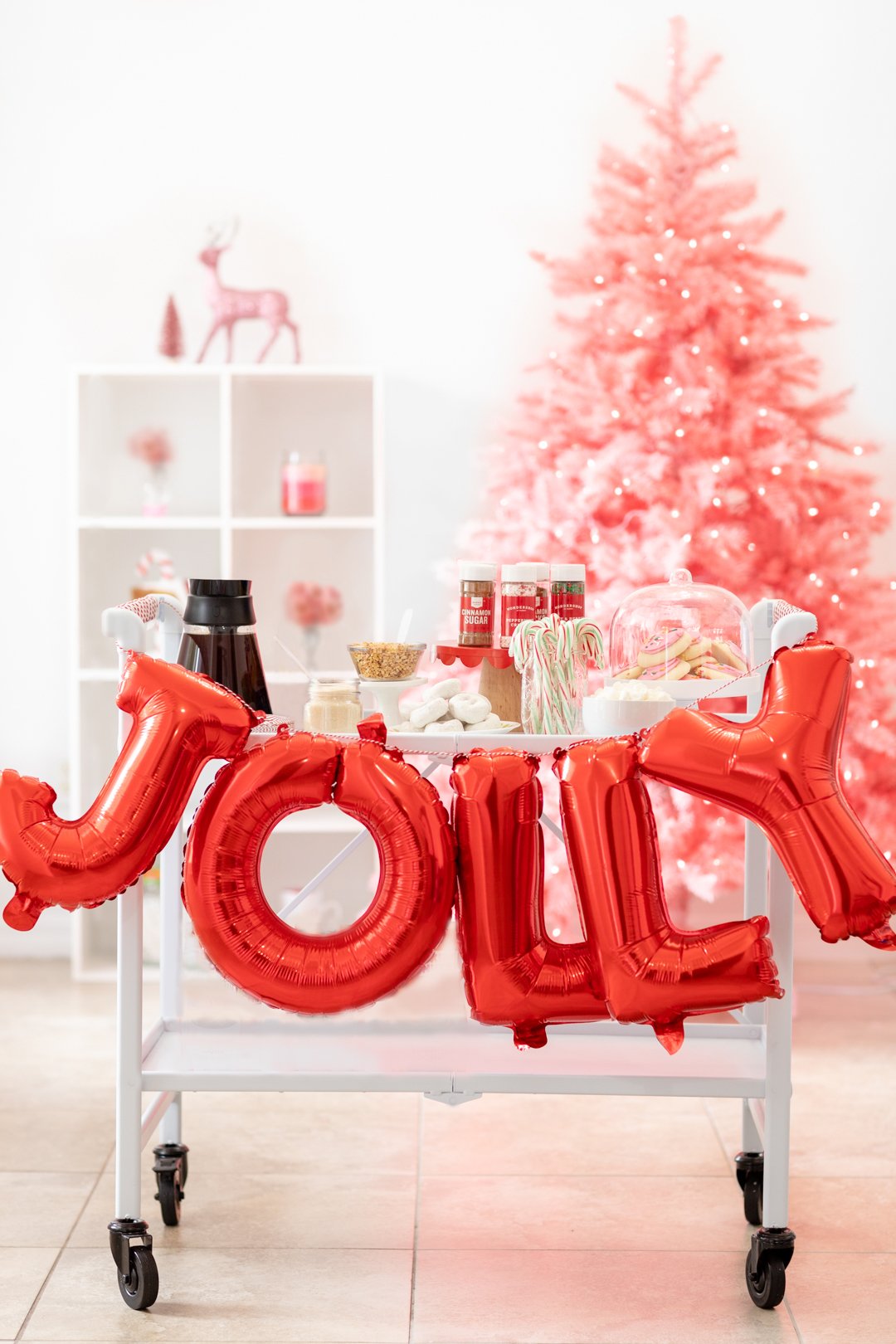 Happy sipping!