Winter is pretty much the best time to enjoy me-time if you ask me. There's nothing like a mug of warm goodness to make it happen. If you love creating cozy moments indoors when the weather is chillier to beat boredom than this recipe is for you! Enter Banana Split Hot Cocoa! Yes, yes I did and it's SO good. This is a sponsored post on behalf of Swiss Miss.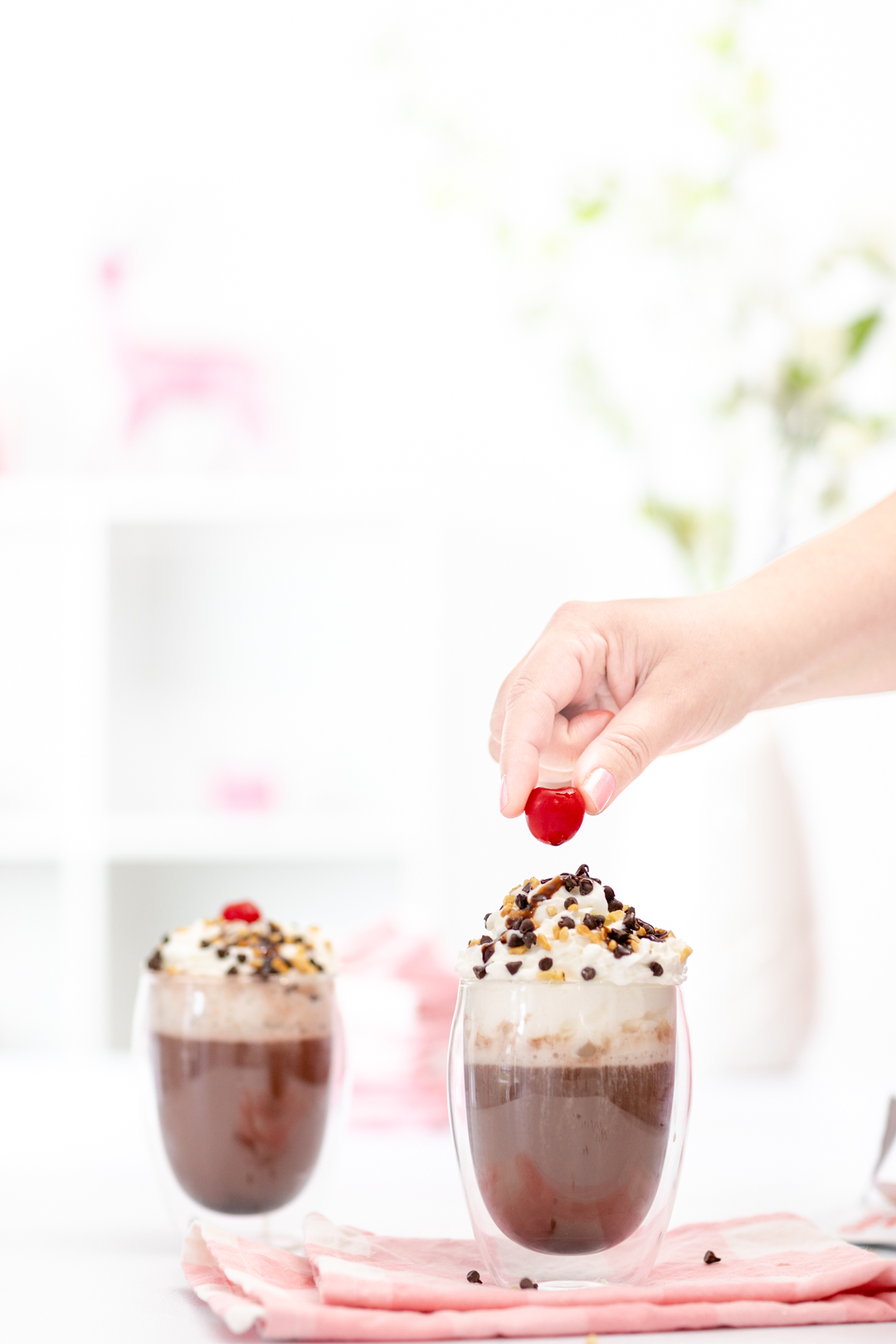 Sharing your hot cocoa moment is completely optional. I'm totally pro "me-time" this time of the year. But, they say sharing is caring. So there's that, too. Ha! The choice is yours. This super easy recipe will help you "sweet yourself" in minutes thanks to 30 pks of Swiss Miss® Milk Chocolate Hot Cocoa Mix Envelopes available right at Walmart. You can also pick up a 30 pk of Swiss Miss Marshmallow Hot Cocoa Mix if marshmallows float your boat, too! You can't go wrong either way.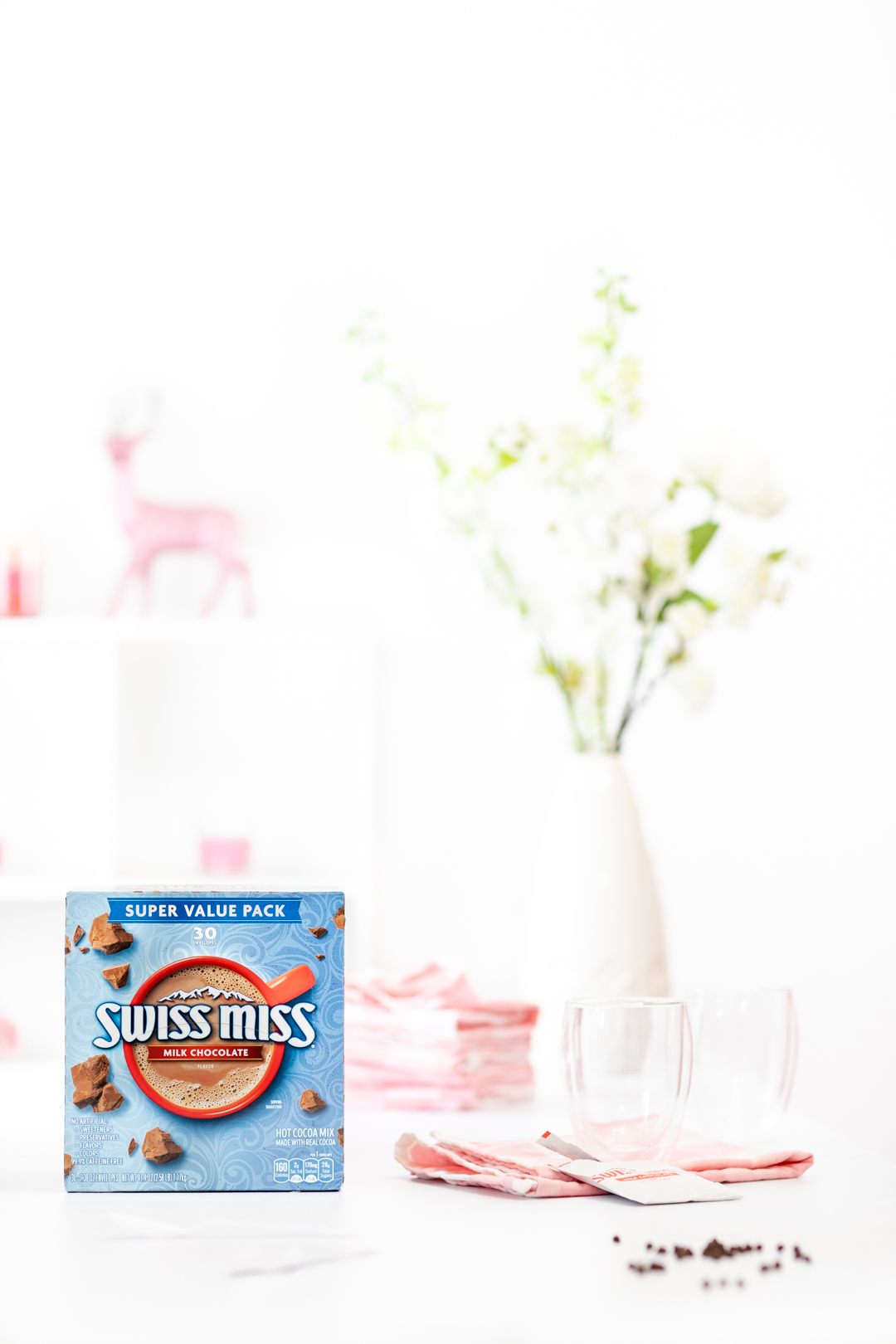 Now let's play with our hot cocoa! Oh and can I tell you how much I love my new mugs? They're insulated so you can hold them without being too hot! It's the little things in life. Am I right?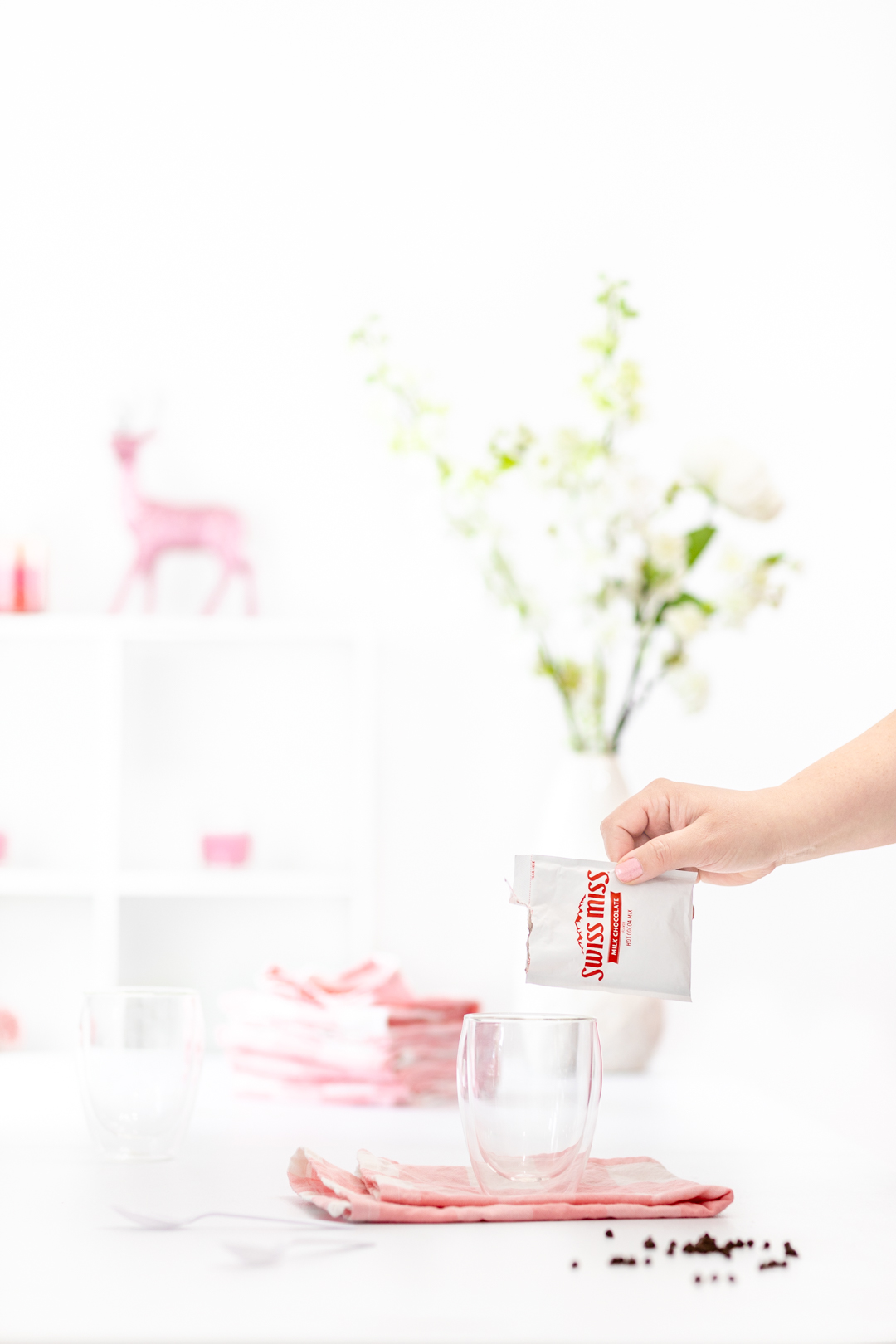 To whip up a single serve mug of Banana Split Hot Cocoa, prepare a packet of Swiss Miss® Milk Chocolate Hot Cocoa Mix according to the package directions first.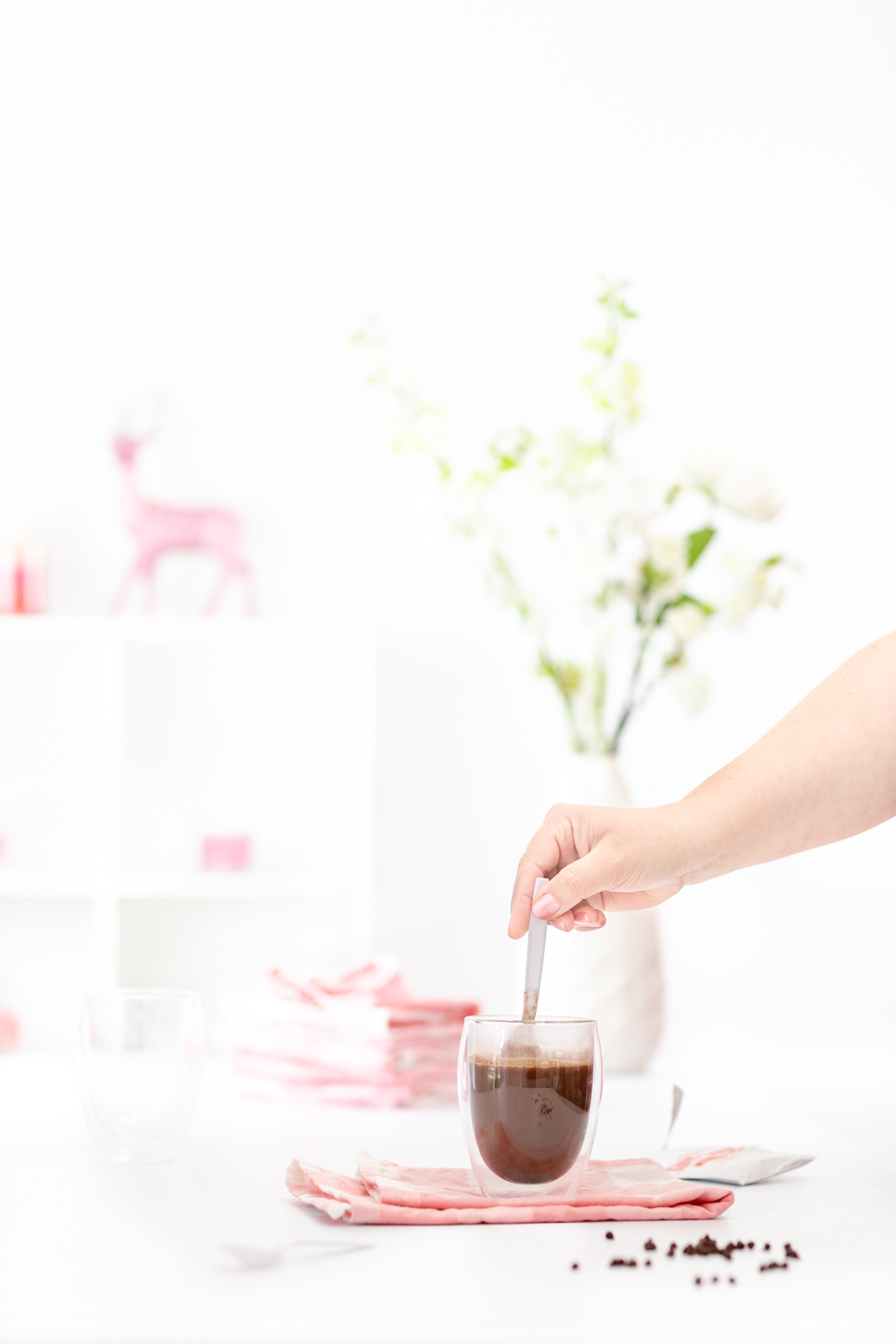 Then, to make it all banana split flavored add in some strawberry syrup and banana extract! Then, more magic will happen when you add whipped cream and the final toppings. Ready for them?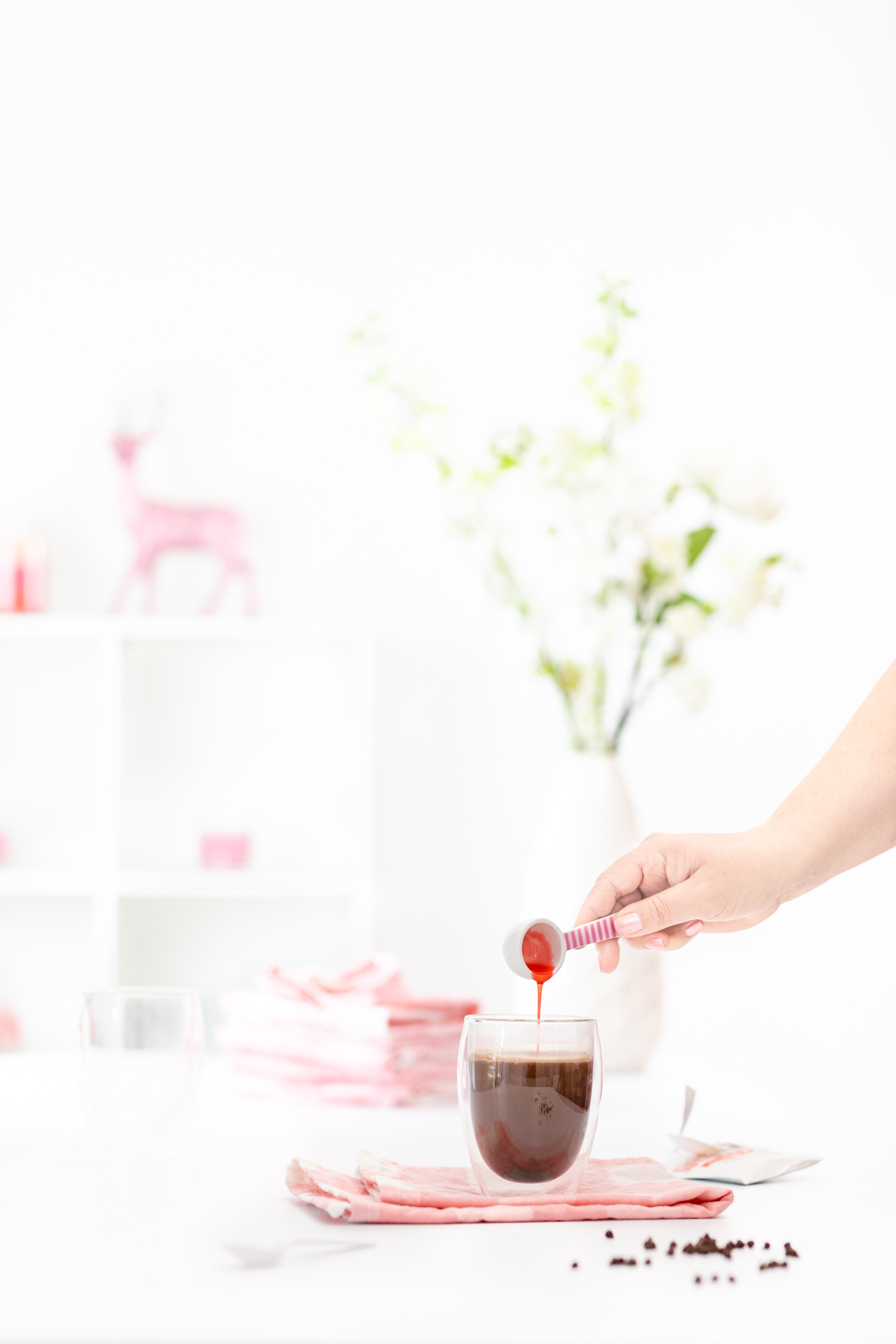 Just like a good old banana split sundae, sprinkle crushed nuts, mini chocolate chips and chocolate syrup over the whipped cream.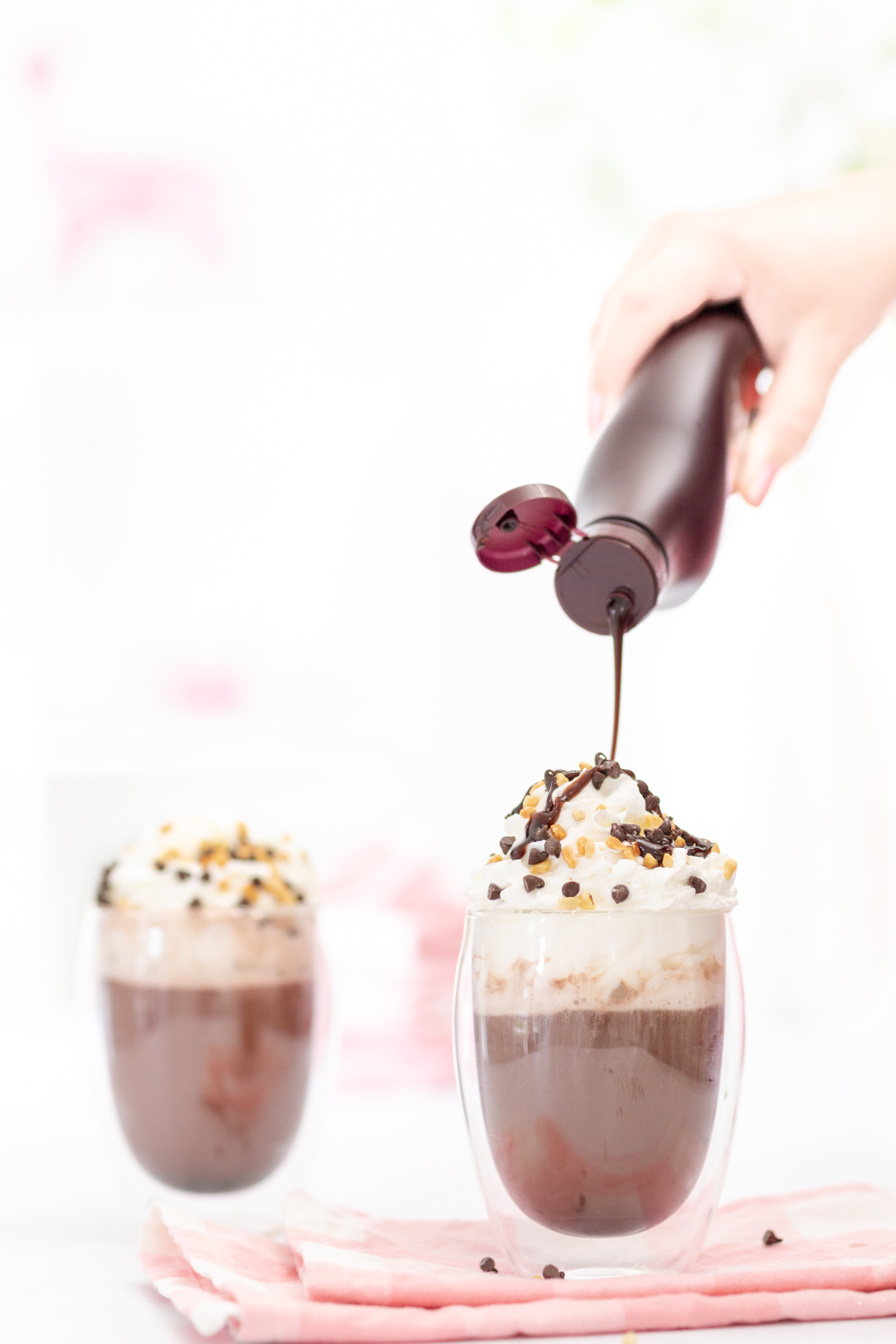 Finally for the perfect extra touch, top each delicious mug with a cherry.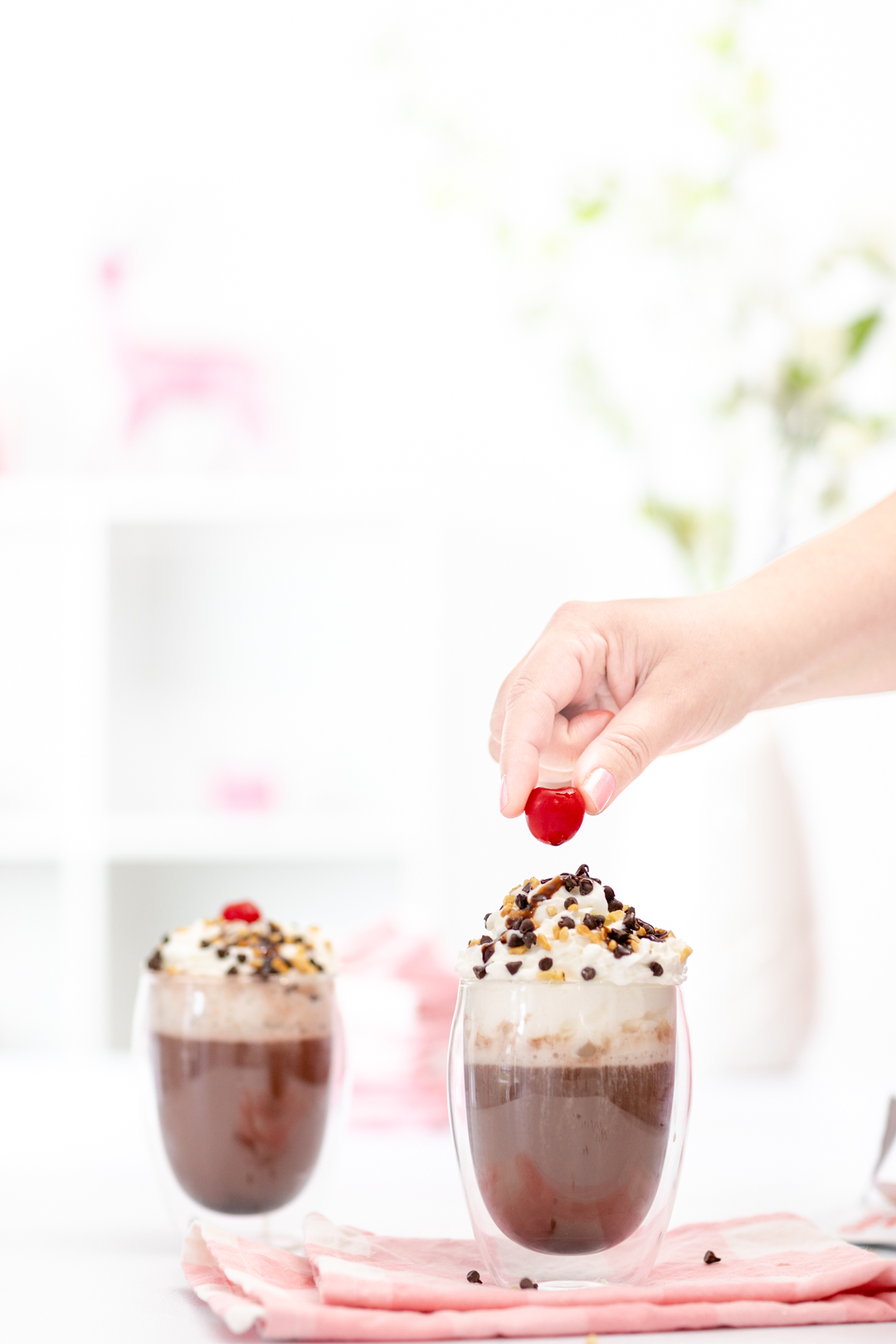 Voila! That's it! I am SO excited about how much this tastes like a banana split. It's so nice to be able to enjoy some of my favorite ice cream flavors without getting chilly. Cheers!
Single Mug Banana Split Hot Cocoa
Ingredients
1 Packet of Swiss Miss Hot Cocoa
1 Tsp. Banana Extract
1 Tbsp. Strawberry Sauce
Whipped Topping
Sprinkle of Crushed Peanuts/Nut Topping
Sprinkle of Mini Chocolate Chips
Drizzle of Chocolate Sauce
1 Maraschino Cherry
Instructions
Prepare one packet of Swiss Miss Hot Cocoa according to package directions and immediately stir in the banana extract and strawberry sauce until fully blended. Top with whipped cream and sprinkle crushed peanuts, chocolate chips, chocolate sauce and a cherry. Enjoy!
7.8.1.2
301
https://cutefetti.com/banana-split-hot-cocoa/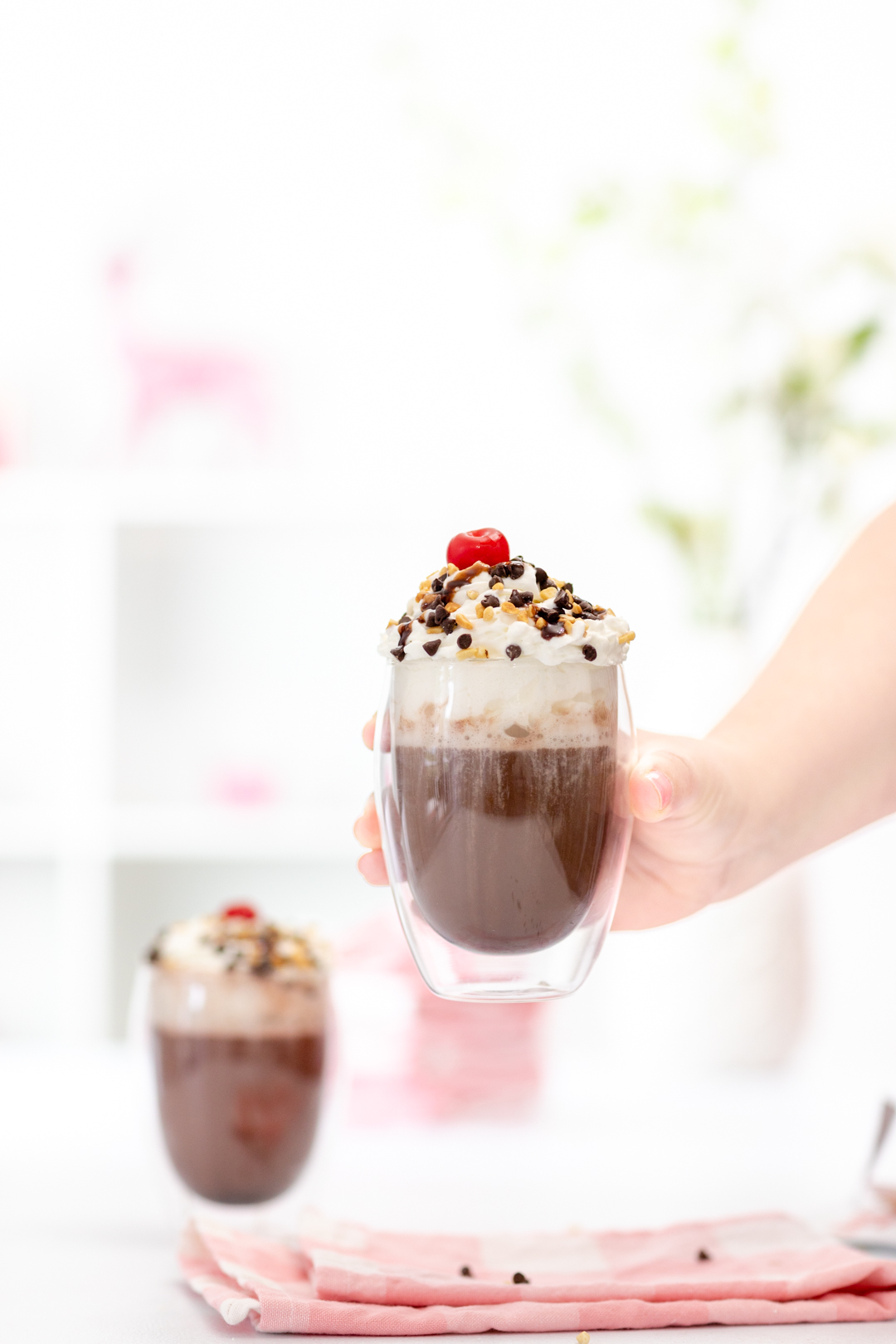 Want more delish inspiration to "sweet yourself"?
Visit the Swiss Miss hub to join in the fun this winter!
How will you sweet yourself this season?