Aren't parties fun? I personally really enjoy party planning too but it can be tedious at times. Taking shortcuts allows me to spend more time enjoying my company. Choosing easy to prepare foods can help to shave hours off of your party prep time and you don't have to sacrifice in taste or presentation if you do it right!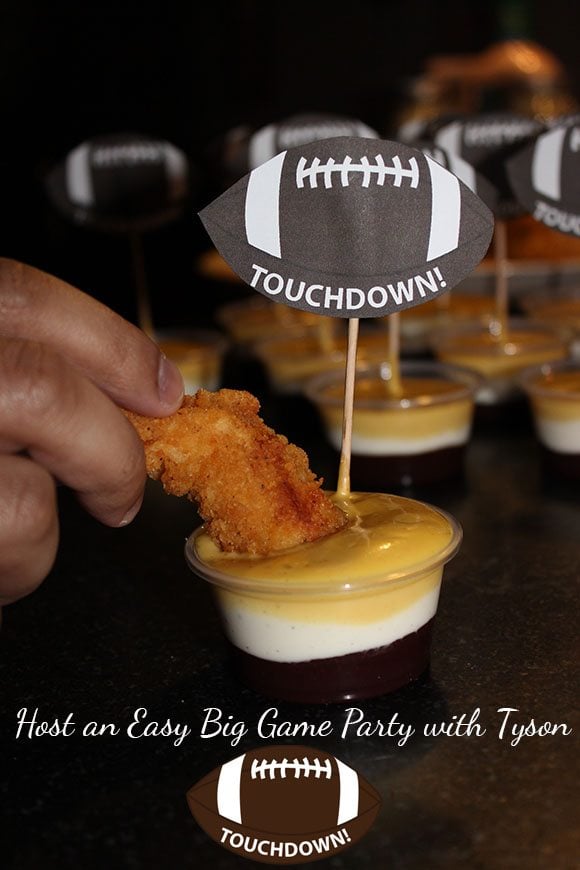 Easy Shortcuts for Football Parties
I hosted a Big Game Party over the weekend and my goal was high impact but with a minimum of prep work. To get started, I asked my Hubby and son what they would like to eat during our game party and the answer was chicken tenders or wings and pizza or garlic sticks. This is what we typically pick anyway, but this time I wanted to play it up and making a little more festive. Asking your guests or going with an obvious theme can save time and frustration. It was easy to plan around what I knew they wanted, it was a huge help. I made a shopping list and headed to Walmart to grab my party supplies.
Keep It Simple
Don't be afraid to take shortcuts. Try pre-cooked foods and simple recipes to save time and energy. Focus on the food and skimp on the decor. It doesn't take much to create a fun celebration with just a few simple touches.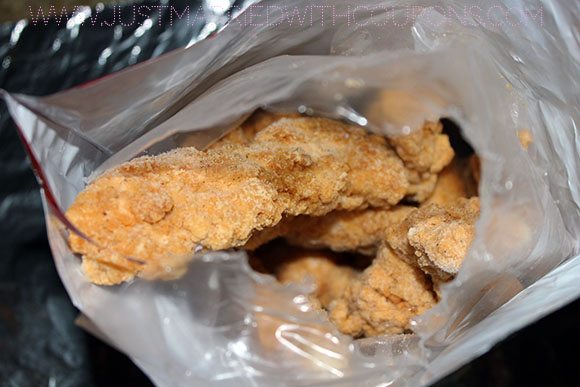 Choose a Star Player for your Party
To keep your party simple, choose a "star player" or a main focal point for the celebration. For example, I chose Tyson Crispy Chicken Strips because I knew that it would save me a lot of time in the kitchen. They also have BBQ Chicken Strips, so look our for those too! They're so yummy and easy to make, it's a no fuss winner. It was a simple and effective crowd-pleaser! Why, you ask?
✔ Easy to buy ahead and store because it's sold frozen.
✔ Quick to prepare, its ready in 20 minutes in the oven.
✔ Most people that come over to our house will enjoy it.
Once you choose a main focus, you can easily work in ways to accentuate the main dish.
To compliment the chicken *star player* at the party, I made a 3 layer dip cup with equal parts Honey Mustard, Ranch Dressing and Barbecue Sauce to go along with the chicken. So easy to put together, but a huge hit because they were so cute!
Keep Your Menu Simple
Now that you picked the focus point, what else will you be serving? To keep it simple use a guideline such as a meat, bread, veggies and dessert. We already had the Tyson Crispy Chicken Strips, then I also served a simple cheesy garlic dip bread and a layered salad in individual mason jars which were also a huge hit. For dessert, I purchased football themed cupcakes. Yet another item that I didn't have to spend the time to make. It was wonderful.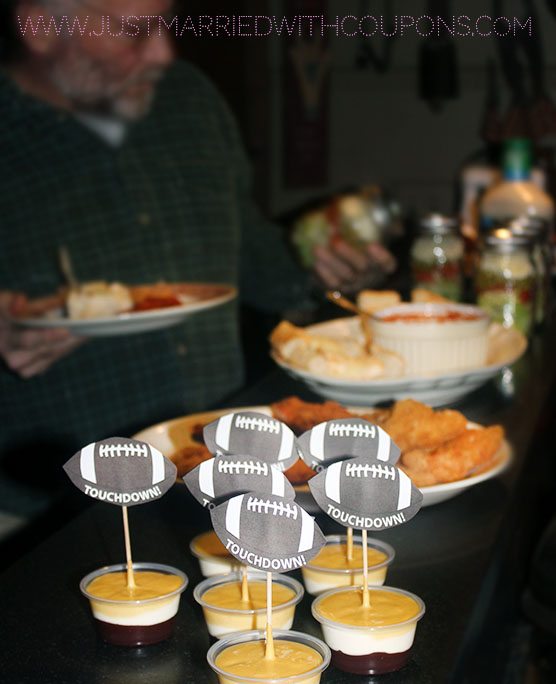 Play Up Your Party with Easy Decor
Parties are all about the company and the food. Keep the decor simple and suggestive. For our big game party, we made up some quick printables. Adding them to the dip for the chicken instantly turned our food into a themed party.
✄✄✄ Print our Touchdown Party Printables (15 per sheet)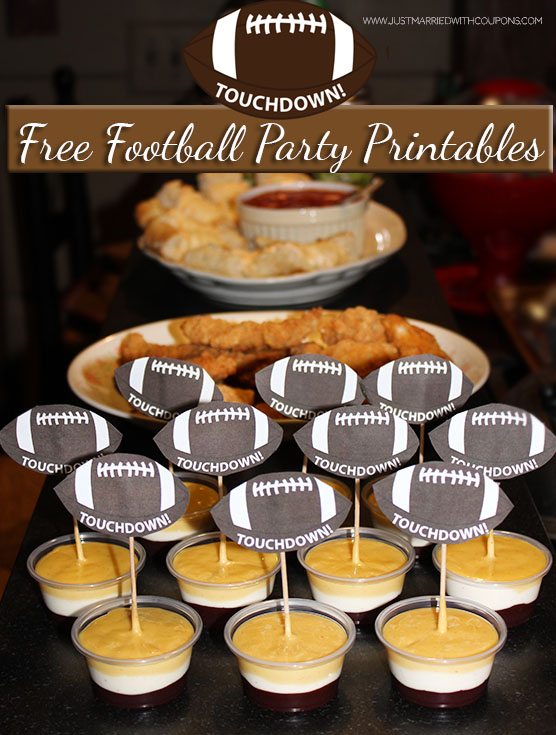 Relax and Enjoy Your Company
With little preparation and all of the shortcuts you'll take, enjoying your company will be so much more rewarding. For the first time in ages, I was able to relax and spend time with my guests and family. Everybody really enjoyed the food and the big game. It couldn't have been more enjoyable.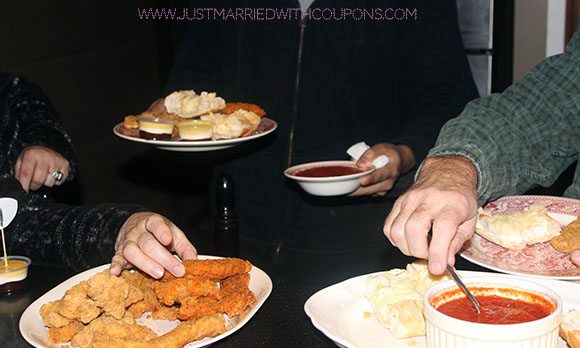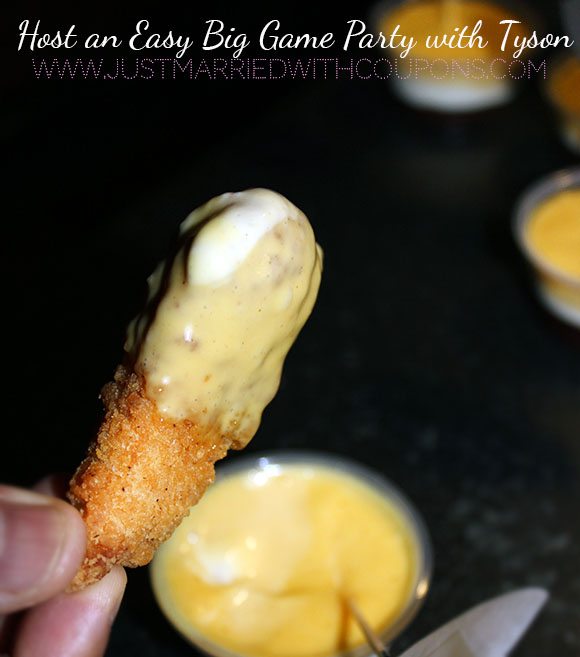 Do you take shortcuts when planning parties? We'd love to hear your ideas too!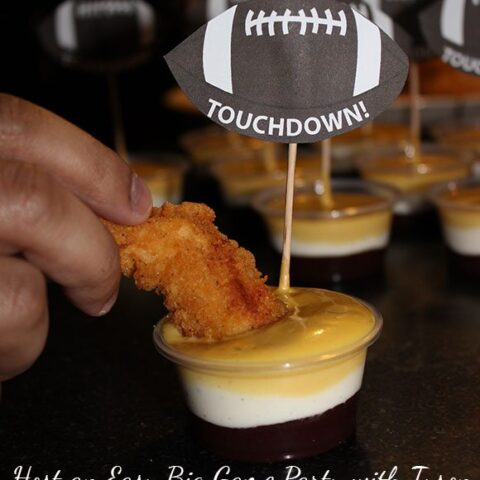 3 Layered Dip Cups for Tyson BBQ Chicken Strips
Ingredients
Honey Mustard Dipping Sauce
Ranch Dressing
Barbeque Sauce
Dip Cups (I used Diamond Brand 2 oz mini cups found at Walmart)
Instructions
Layer equal parts of each dipping sauce into your dip cup.
The barbecue should go on the bottom since its the heaviest sauce. Serve and enjoy!