4 ingredient cookie recipe
that I shared with you a while ago. This time, I used M&M® candy in Valentine's Day colors just for fun. I spotted some pretty "Dark" M&M® that have purple, light purple, red and white candies. So cute. They are so easy to make and with only a few items that you may already have on hand. My hubs and son both really enjoy these too, they go pretty quickly!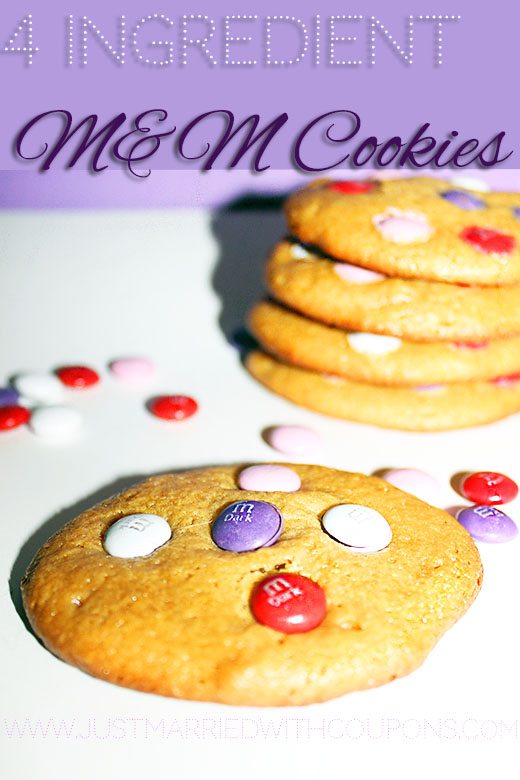 In 20 minutes, and only 4 ingredients you'll have these cookies baked in a flash. Nobody has to know that you just don't have time to bake 😉 Everybody that has tried these loves them and are very surprised by the ingredients. Its like a little cookie miracle. If M&M's aren't your thing, you can use regular chocolate chips or any other kind of yummy options like I did with this easy Kiss Cookie recipe, so many possibilities. Let your creativity shine!
Hope you like em as much as we do, let me know what you think! I love hearing your feedback and fresh ideas!