This is a sponsored conversation written by me on behalf of Family Celebrations available at Publix. The opinions and text are all mine.
Mmm. Breakfast. It's most definitely my favorite meal of the day. Breakfast for dinner is even a thing here if the mood strikes. We enjoy eggs pretty often, so I love experimenting with unique flavors and ways to serve them to keep things interesting. This week, I made these Mexican Soft Breakfast Tacos for a mouth-full of flavor. The addition of Queso Fresco and refried black beans really make it extra scrumptious and hearty. I'm excited to show you how simple this is to pull off and show you how to save on some of the star ingredients.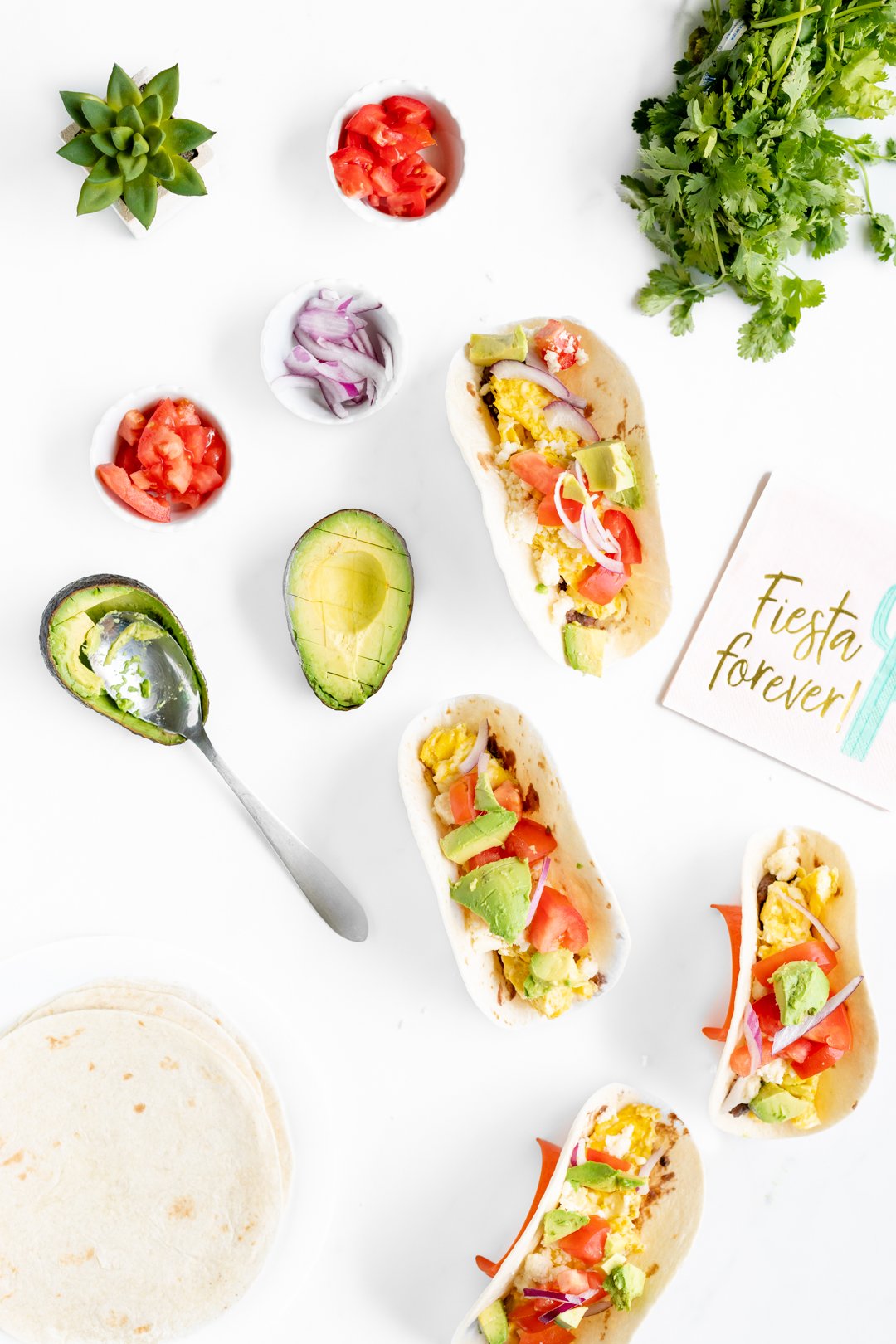 The fun part about coming up with this recipe was that I tried products and brands that I hadn't tried before and had the pleasure of being surprised at how deliciously they came together. The savings that you can take advantage of this month from the Family Celebrations coupon flyer from Publix was the complete inspiration for this recipe. I hope you get inspired to try something new, too.
Mexican Soft Taco Breakfast Recipe
Making a delicious breakfast that is as easy to make as it is delicious is my go-to. These simple soft tacos are packed with flavor and just take minutes to whip up. So what are we waiting for? Let's eat!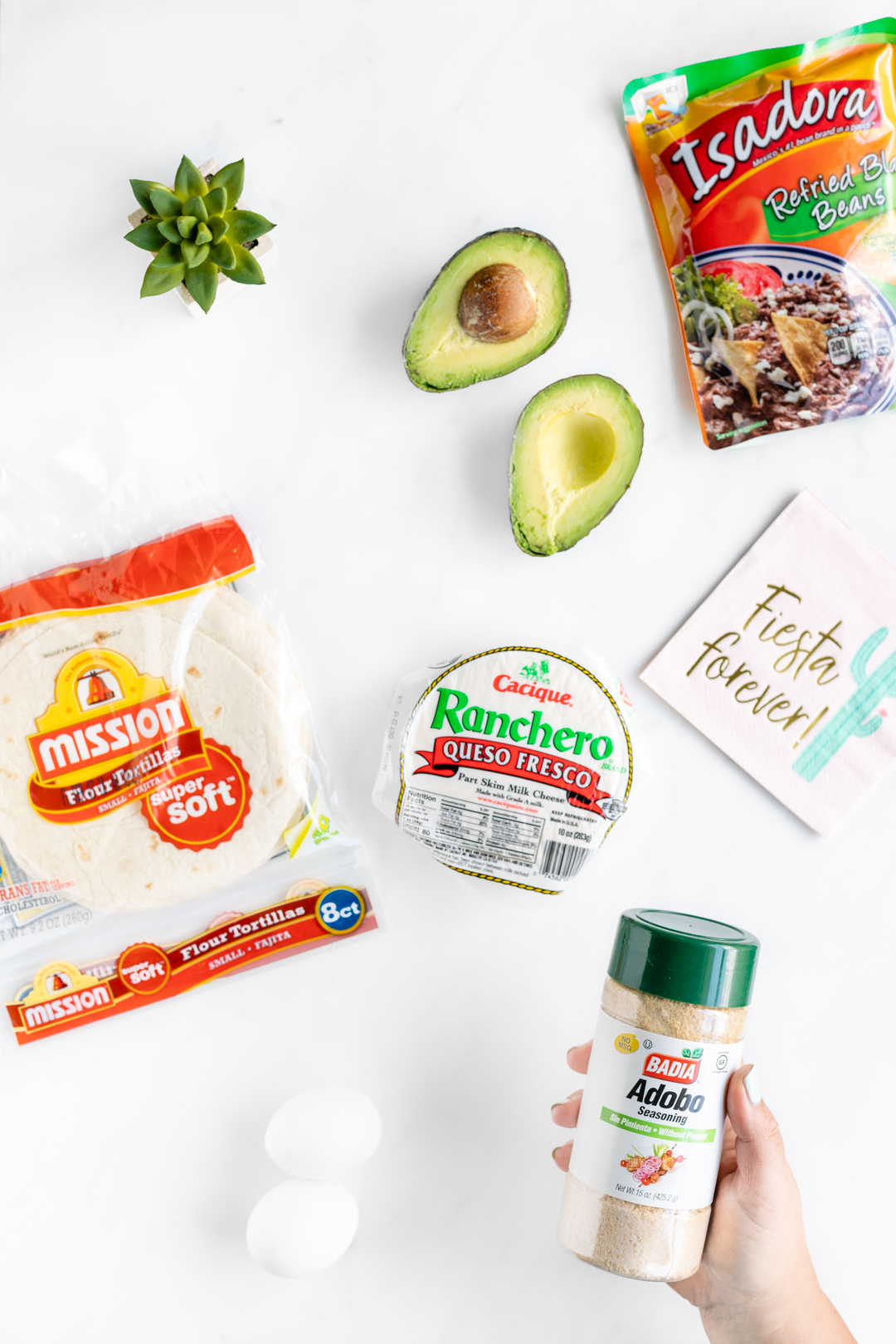 My family loves the flavor of adobo seasoning, but I never realized that Badia® had seasonings like this. You really do learn something new everyday and this is my favorite kind of lesson. This simple flavor packed seasoning adds a very delicious twist and a powerful punch to foods so quickly. It's definitely going to be a keeper and a nice addition to my spice collection. I decided to use the seasoning when preparing the scrambled eggs as a part of the hearty filling for our hand-held breakfast.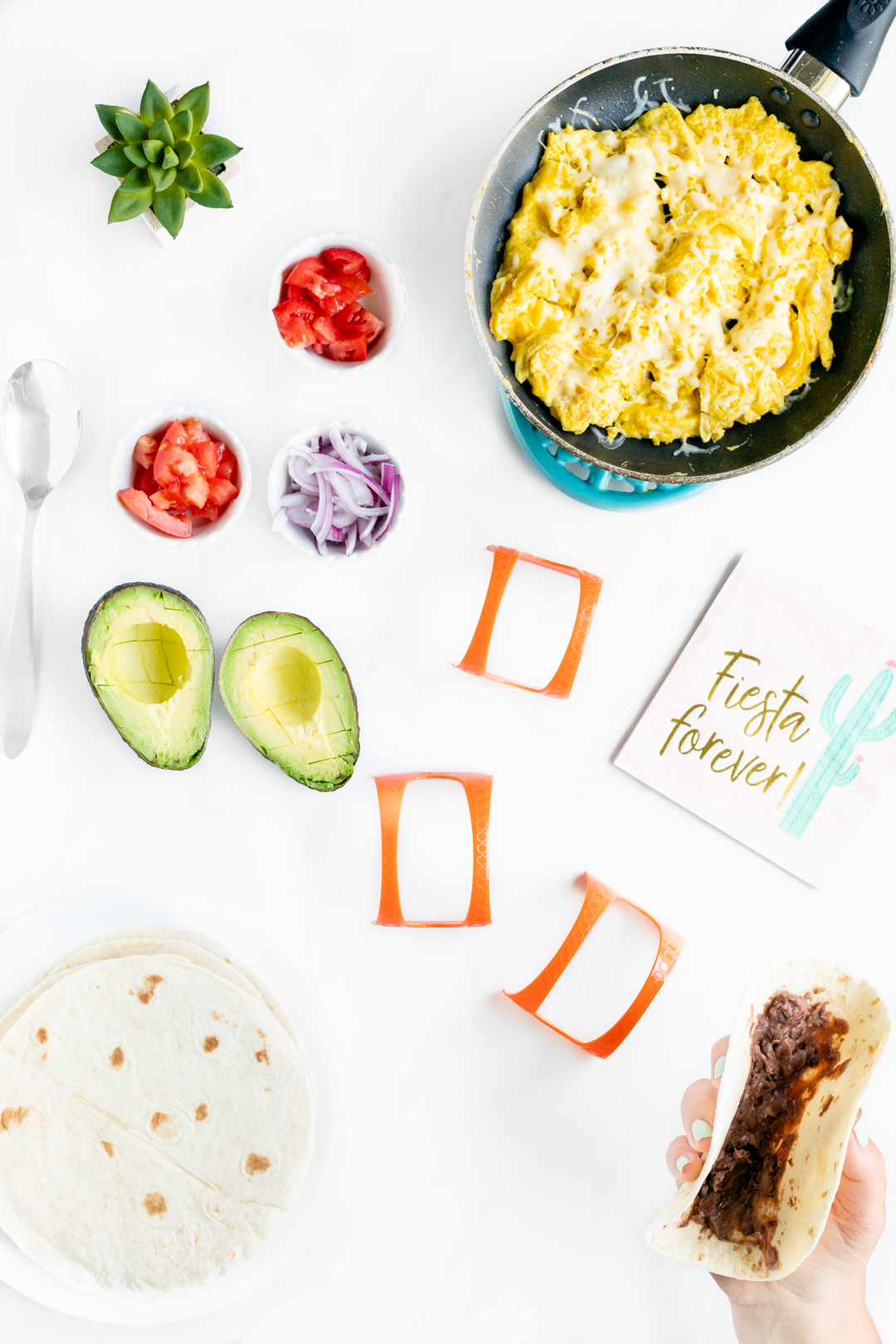 To take these over the top though, I added spread on top of Mission® Tortillas to get the party started. Then, the addition of Cacique® Ranchero Queso Fresco (my current favorite creamy cheese) and a little shredded mozzarella melted on top adds another layer of yum.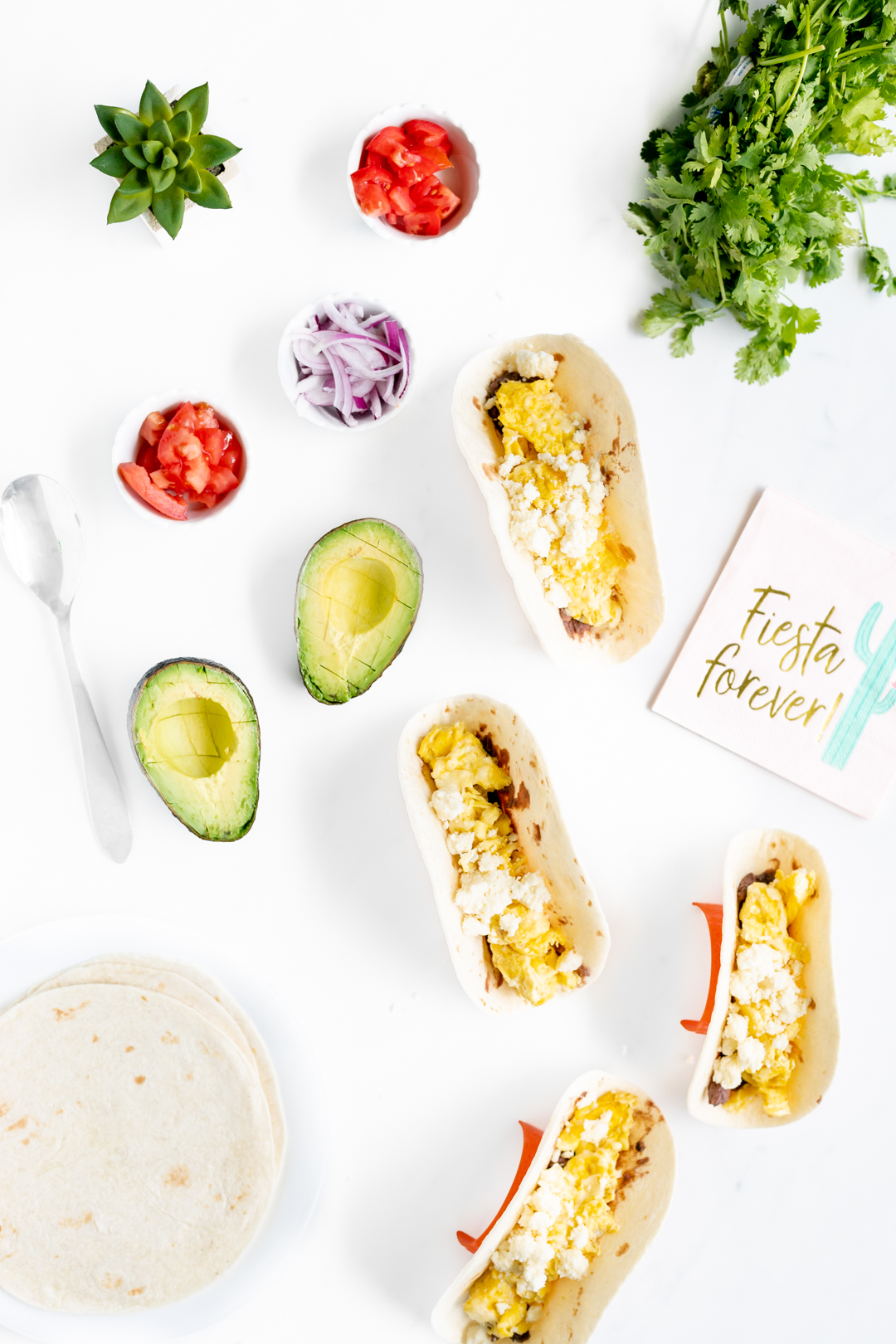 For final touches I added some fresh goodness. Enter chopped tomatoes, sliced red onions and avocado chunks sprinkled with fresh cilantro make it all come together.  No bite is boring in this quick fix meal, I promise you that. If you like warmed tortillas, make sure to heat them up before adding all of your fillings. I don't know about you, but I love the tiniest bit of char on my soft tortillas whenever possible. It really makes the flavors pop. 
Mexican Breakfast Soft Tacos
Ingredients
4 Eggs, Scrambled & seasoned with Adobo Seasoning & 1/2 Shredded Mozzarella Cheese
3/4 Cup Isadora® Black Refried Beans, Warmed
4 Small Mission Flour Tortillas
1/2 Cup Tomatoes, chopped
1/2 Cup Queso Fresco, crumbled
1/3 Cup Red Onions, thinly slicked
1/2 Avocado, chunks
1 TBSP Cilantro, chopped
Instructions
Spread Black Isadora® Black Refried Beans evenly over each of the flour tortillas. Divide prepared scrambled eggs into each tortilla. Divide the rest of the ingredients evenly into the tortillas. Serve and enjoy.
7.8.1.2
295
https://cutefetti.com/mexican-breakfast-soft-tacos/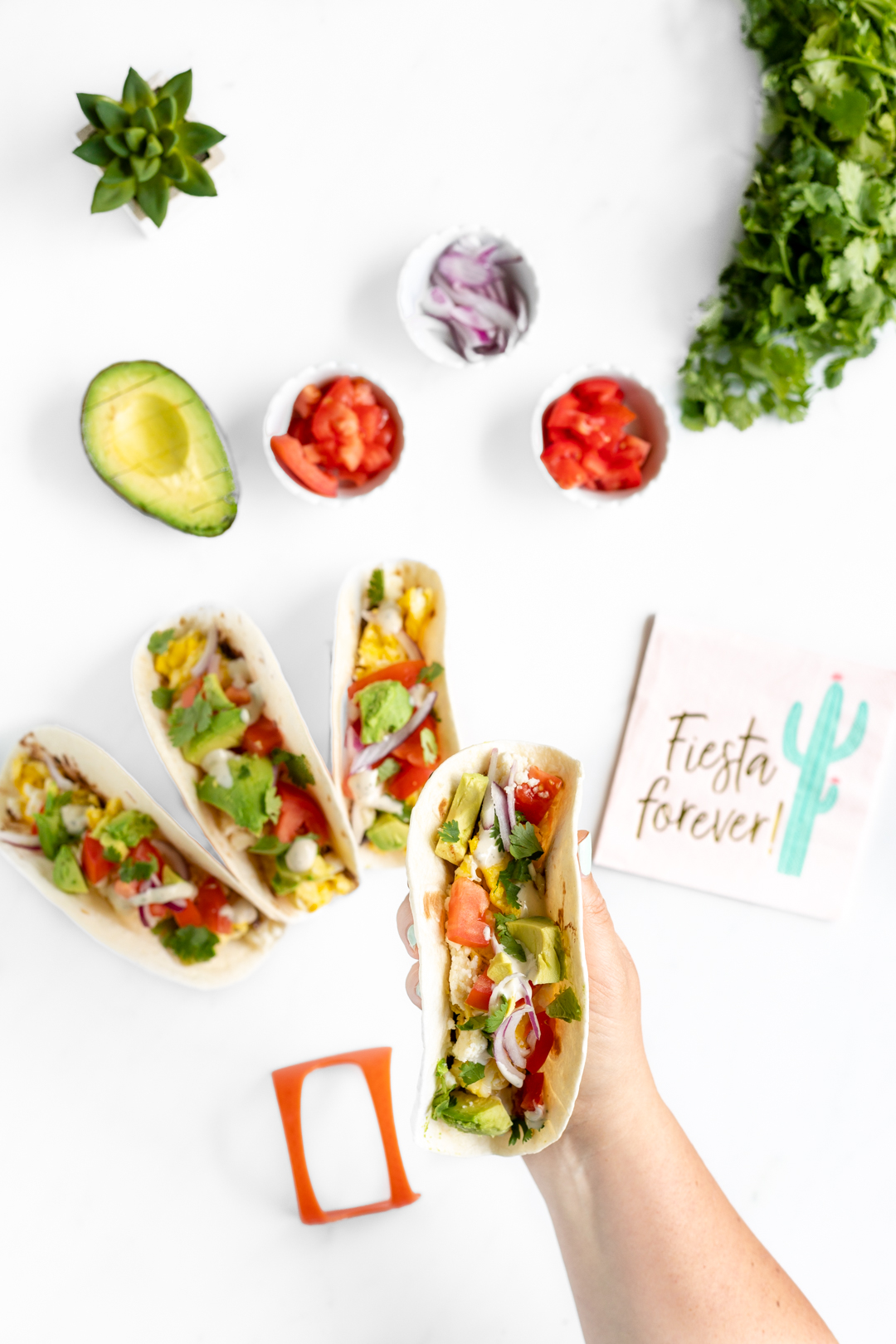 Most importantly, have a good time making these and an even better time enjoying them. I feel like food should be fun and this twist for breakfast totally fits the bill. Get ready to dig in.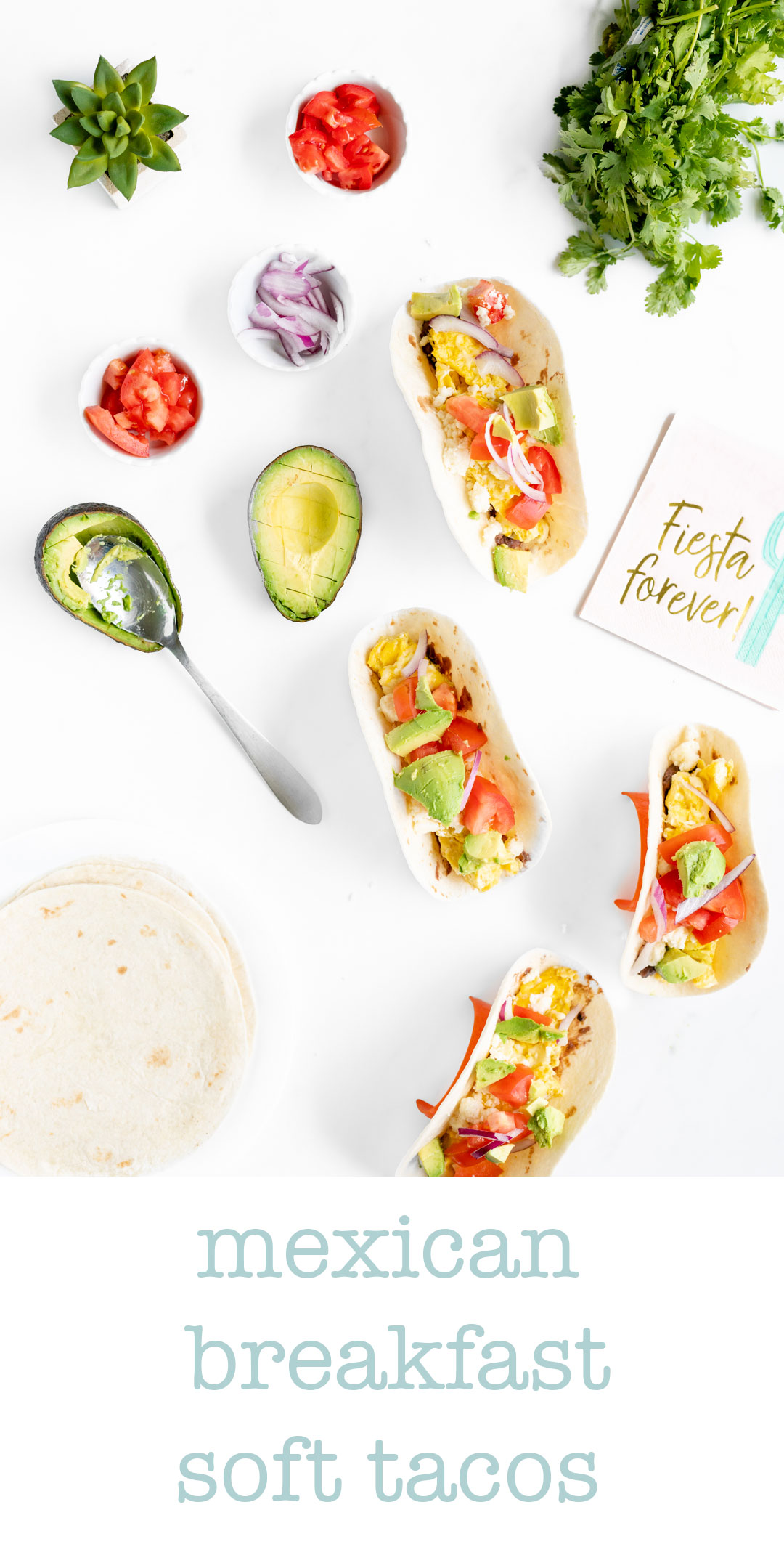 This kind of recipe is so versatile, you can create so many different kinds of flavors with this. Use your imagination and let your stomach guide the way.
Make sure to score your $35 in savings now through 9/31 with the Family Celebrations coupon flyer from Publix. You can print it online at home or find it at the Family Celebrations in-store display or behind customer service. Get inspired to try something new!
What else could you add to Mexican breakfast soft tacos to take them over the top?